I've been writing LEGO Marvel articles since the day I joined as a writer here at Firestar Toys. So this article would make sense to come out before everything else I have published – since Top 10 lists are the easiest topics to come out with. So why is this so late? Well, I presumed that it had already been done. I never bothered checking. Fast-forward a few months, and I decided to check the website thoroughly to double-check. Lo and behold, there hasn't been an article on the best LEGO Marvel sets. I was quite surprised and decided to hop onto it. And here we are today.
Before we go further, I wanna state that this list will only consist of regular retail sets that were released worldwide – sets that everyone and their mom could buy at a store. So promos, exclusive sets from events like Comic-Con, and minifigures will be excluded. Finally, this is my own opinion, so don't come screaming at me on Instagram why I didn't choose the set with re-used characters and over-sized bikes (*cough cough* Spider-Man Bike Rescue (76113).
No. 10: Spider-Man: Daily Bugle Showdown (76005)
This is a set that I am looking forward to buying shortly. It's just plainly amazing! Retailing for only USD 50, this set came with a whopping five minifigures – four of which remain exclusive to this set. I mean, our first-ever JJJ and Doctor Doom minifigures that we have received were released in this set. These are iconic Marvel characters! The others are also nice to get since these days Marvel continues to only give us repeats of Thor, Iron Man and Captain America. The build itself is also another draw to this set. The Daily Bugle is an iconic building in all mediums of Marvel. So getting it in LEGO form was awesome. It was an amazing play and display piece. I hope to get it soon.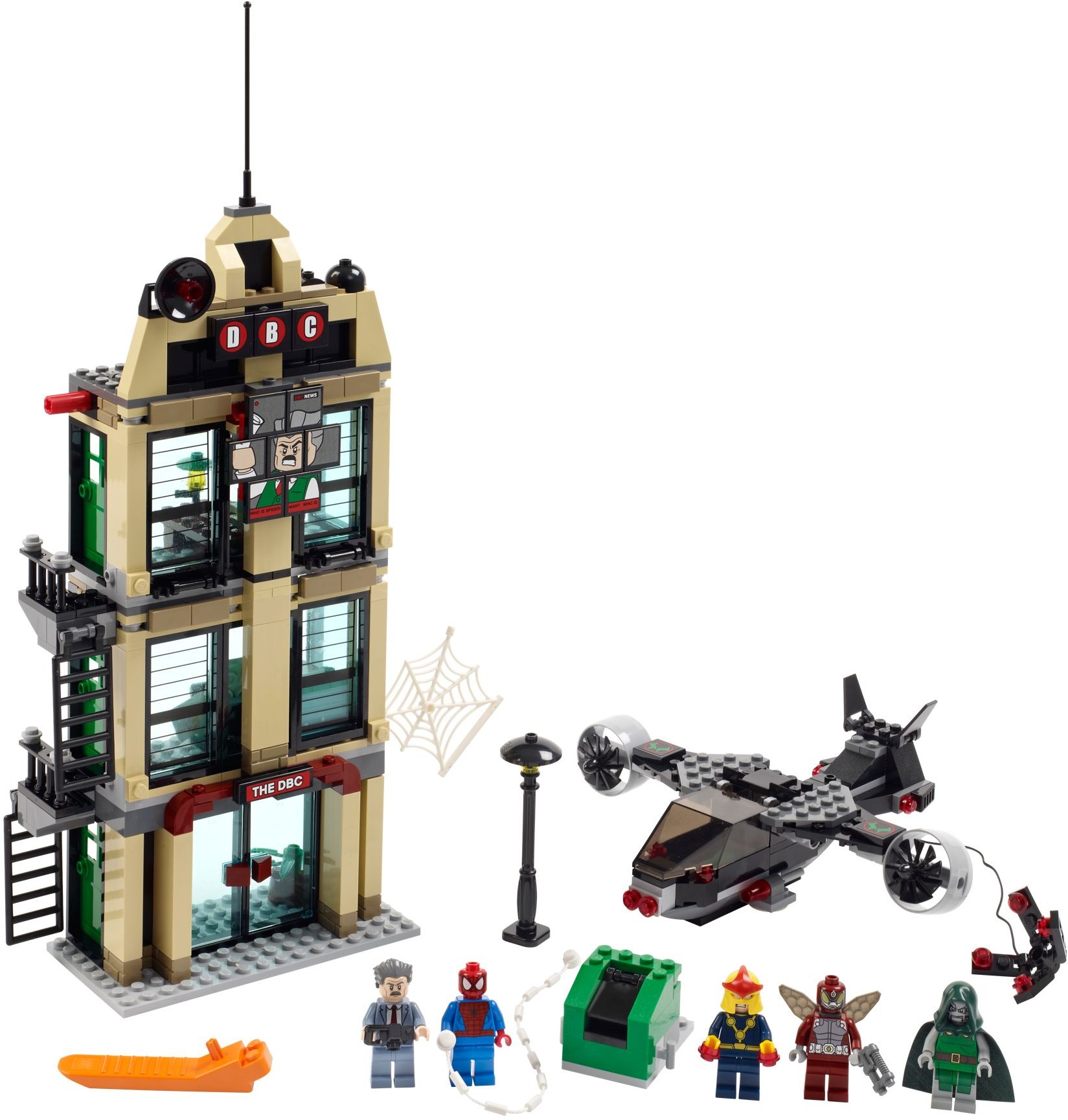 No. 9: Iron Man: Malibu Mansion Attack (76007)
This was another classic Marvel set. The set had five minifigures – all of which were exclusive. We got the iconic casual variants for both Pepper Potts and Tony Stark, a cool henchman-type bad guy and a new variant of the Mandarin and the Iron Man suit. The Malibu Mansion was packed with play features. You could even reenact the iconic Iron Man 3 scene where the mansion blows up with the helicopter included in this set. It was just packed with enjoyment. Again, it was a great play-set and display piece. Retailing only for USD 40, it was a bargain.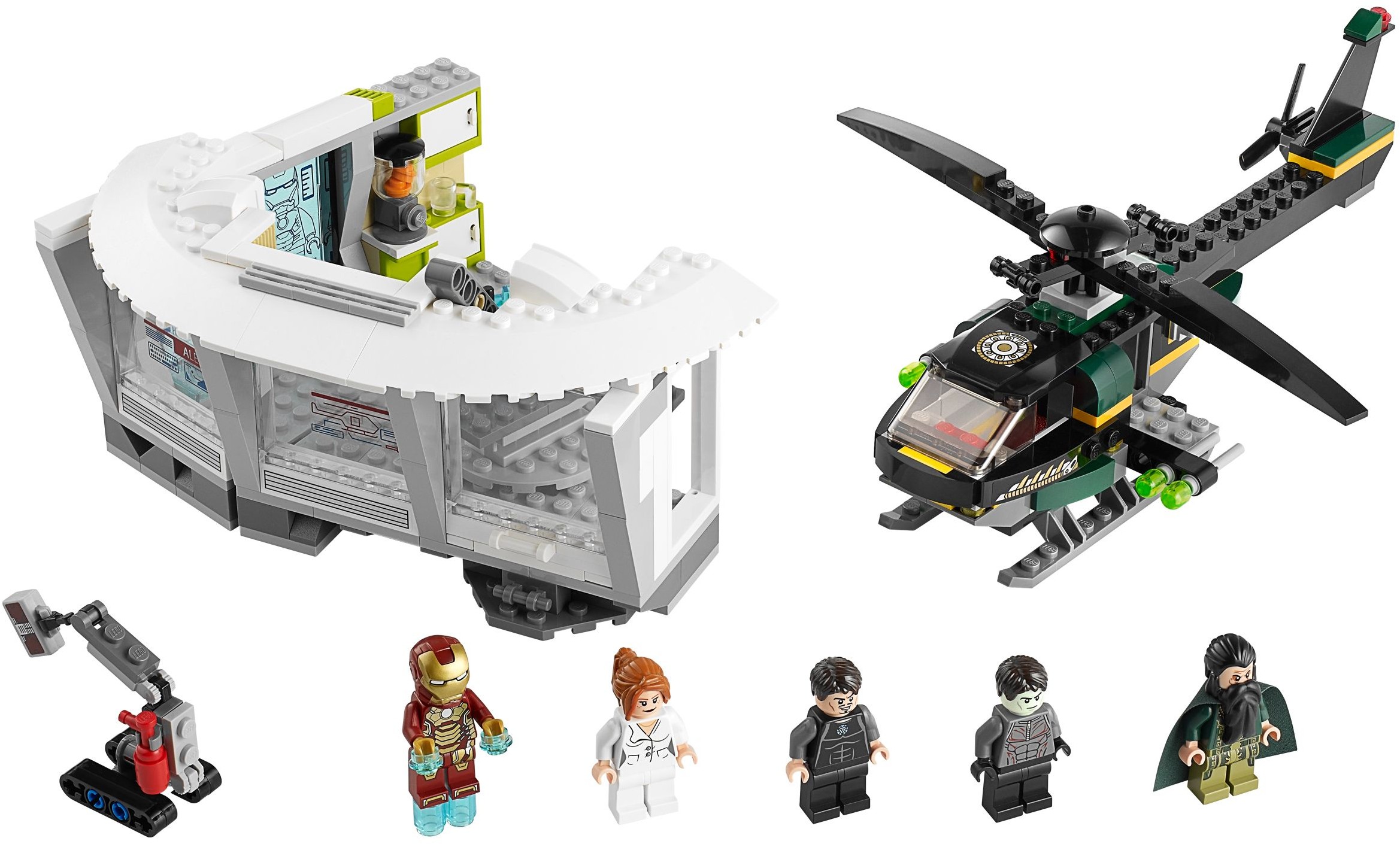 No. 8: Iron Man Hall of Armour (76125)
Recently released in 2019, this USD 60 set was nominated as the construction toy of the year. This set was a great example of how LEGO could make another set with Iron Man – but still, keep it fresh. We got three exclusive, highly-desired suits in this set, in addition to another Mark 50 and a type 2 Outriders to go against Tony. This set was again, another amazing play and display set. Coming with an IGOR suit, modular suit storages and a ton of other small additions, it was just a great set. It's still in stores
right now. So go get it!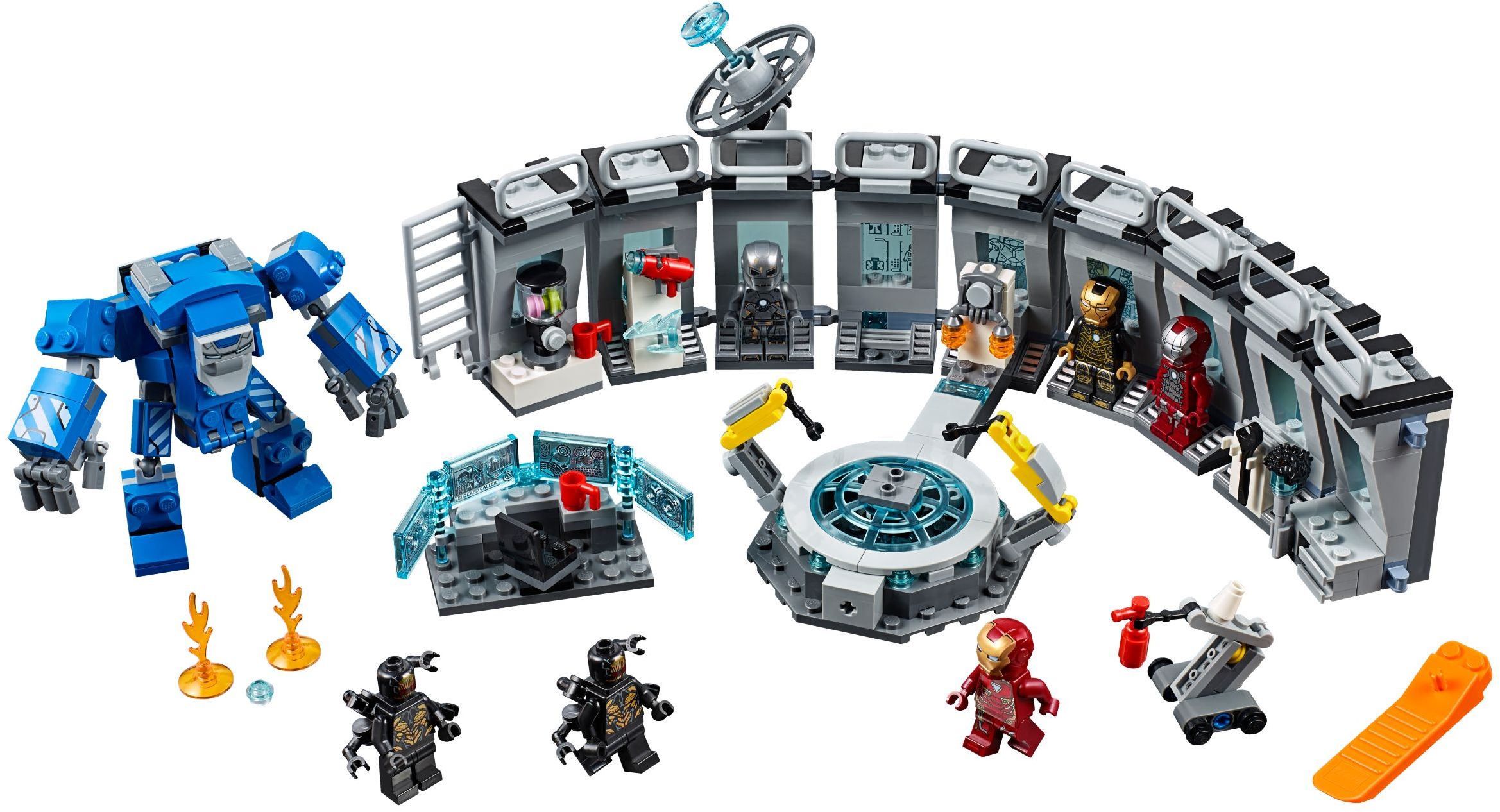 No. 7: Avengers Tower Battle (76166)
Perhaps the only good set from this theme in 2020, the Avengers Tower Battle is still in stores
today for USD 80. First of all, 7 freaking minifigures! Holy Cow! Both the exclusive Blazer and Tazer Iron Man suits are just amazing additions to the ever-expanding collection. The new Black Widow figure is amazing because of the extra arm printing detail. Again, it is nice to get another Iron Man, two AIM Agents and an exclusive Red Skull. The build is quite spectacular. It improves over the older Avengers Tower in many ways. Again, it is just a perfect play and display set.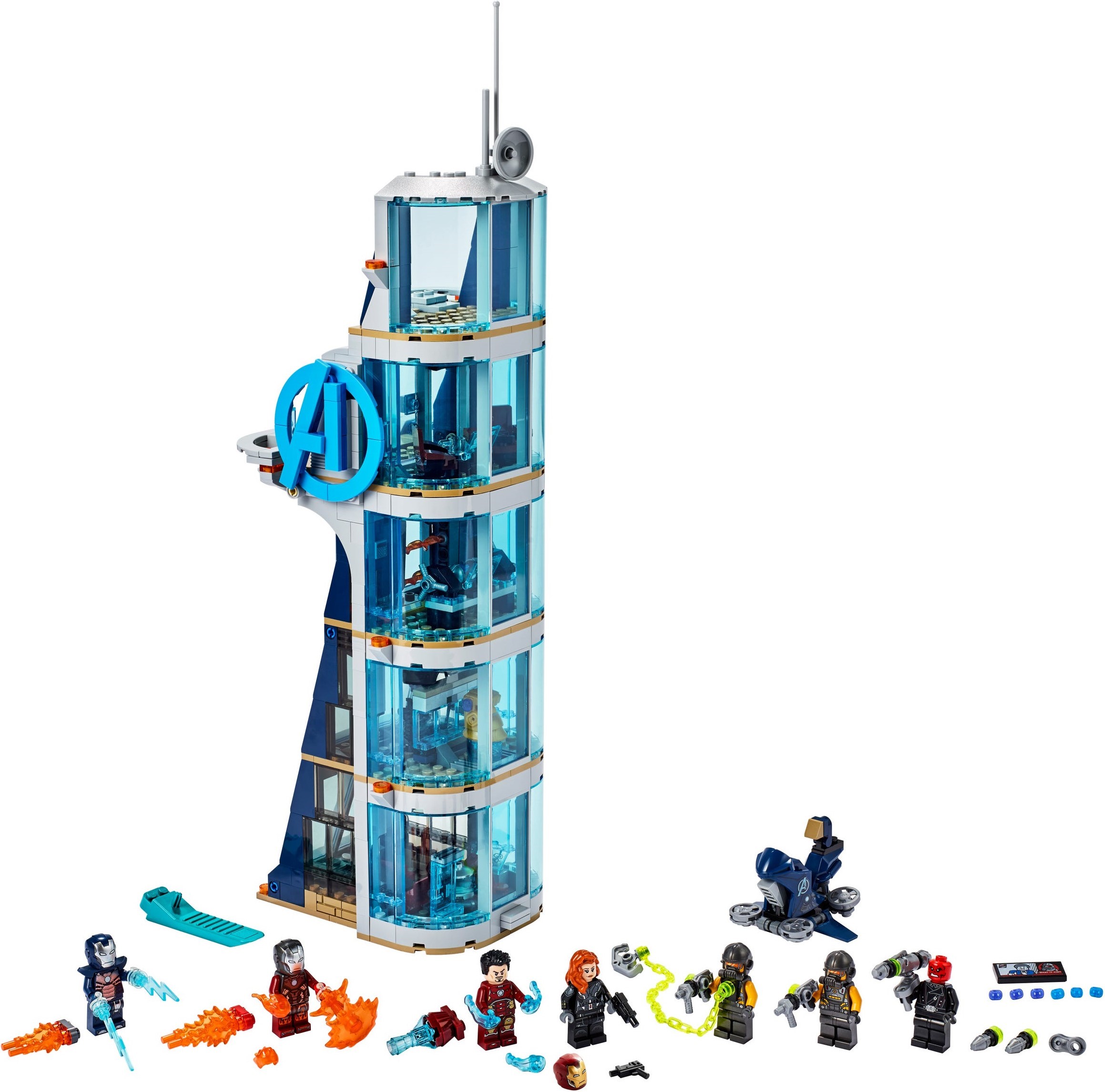 No. 6: Thor vs. Hulk: Arena Clash (76088)
Perhaps the best set of 2017 was this USD 60 beauty. What's there to hate about it? The Hulk bigfig is phenomenal – and one of the best bigfigs of all time. Getting Thor extremely detailed and unique printing was so refreshing, especially because LEGO included the helmet piece. The Sakaarian henchman, Loki, and the Grandmaster were also amazing, exclusive figures to receive in the set. And finally, the build was just amazing. We haven't received many arenas from LEGO, so finally getting one in these bright and eye-catching colours was amazing. Again, it was packed with play features and, of course, remained an amazing display piece.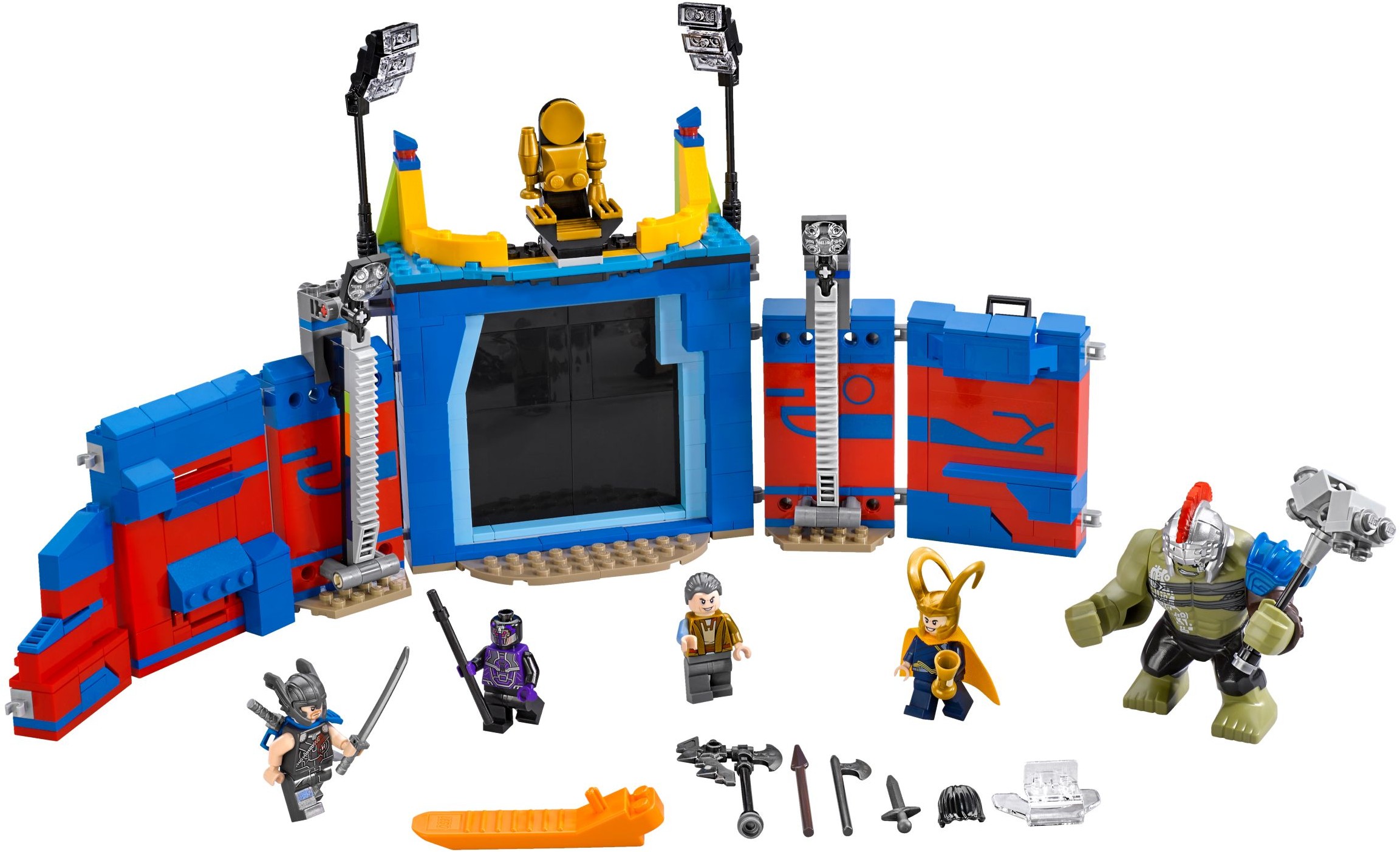 Get the Latest LEGO Sales & Deals
No. 5: The Hulk Buster Smash (76031)
I feel like many of you will disagree with me on this one. Maybe it should be lower on the list. However, the reason this set is so high is that it was a bargain when originally released. We got four minifigures. Iron Man was highly detailed, we got our first Scarlet Witch, and our best version of Ultron. They were done so well. However, Hulk was included in this set. But why does this push this set up to number 5? The fact that they were able to fit a bigfig into a USD 30 set is amazing. Usually, any set with a bigfig is always overpriced, since they cost LEGO more to produce. So that was a steal.
Also, not to mention, the Hulk Buster was a great build – especially because this was the first version of the set. The side build was also a neat addition. Again, all of that for USD 30 was a steal, and that's why the set is so high on this list. By the way, if you want a deeper analysis on this Hulk Buster, go check out my 2015 Marvel Retrospective. Or, if you want a comparison to see which is the best Hulk Buster, I highly suggest you check out my Hulk Buster ranking article.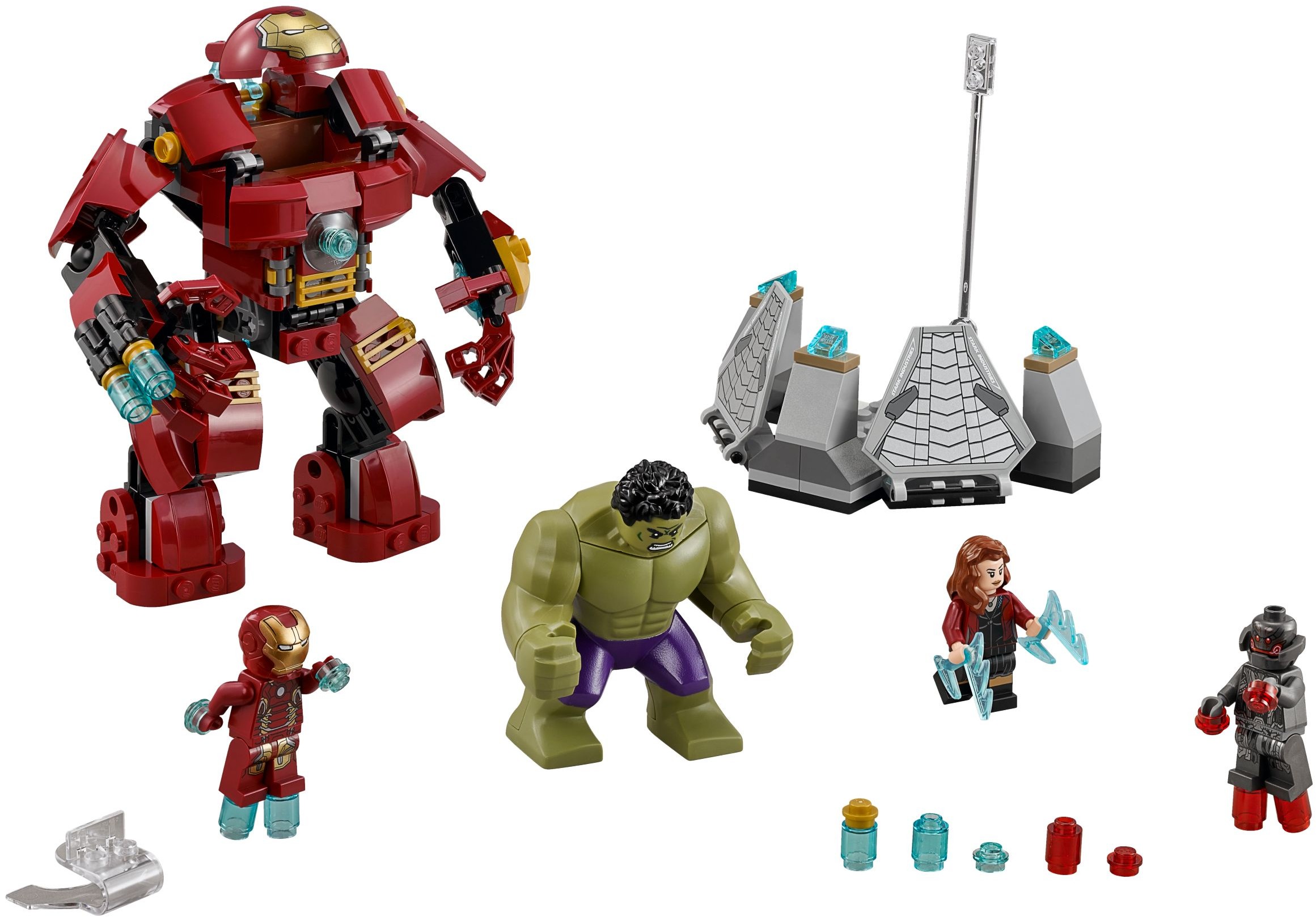 No. 4: SHIELD Helicarrier (76042)
There is no number of words I can say to justify the greatness of this set. If I was a micro-scale person, this would be number one on the list. However, I love the minifigure scale more. This behemoth came with 5 minifigures – three of which were exclusive. These included Captain America, Nick Fury, Maria Hill, Hawkeye and Black Widow. It also came with a ton of micro-scaled figures including mini versions of Nick Fury, Captain America, Iron Man and Hawkeye. I'm not going to bother describing how beautiful this set was. You'll just have to buy it and see for yourself. However, if you want a decent description of it, again go check out my 2015 Marvel Retrospective.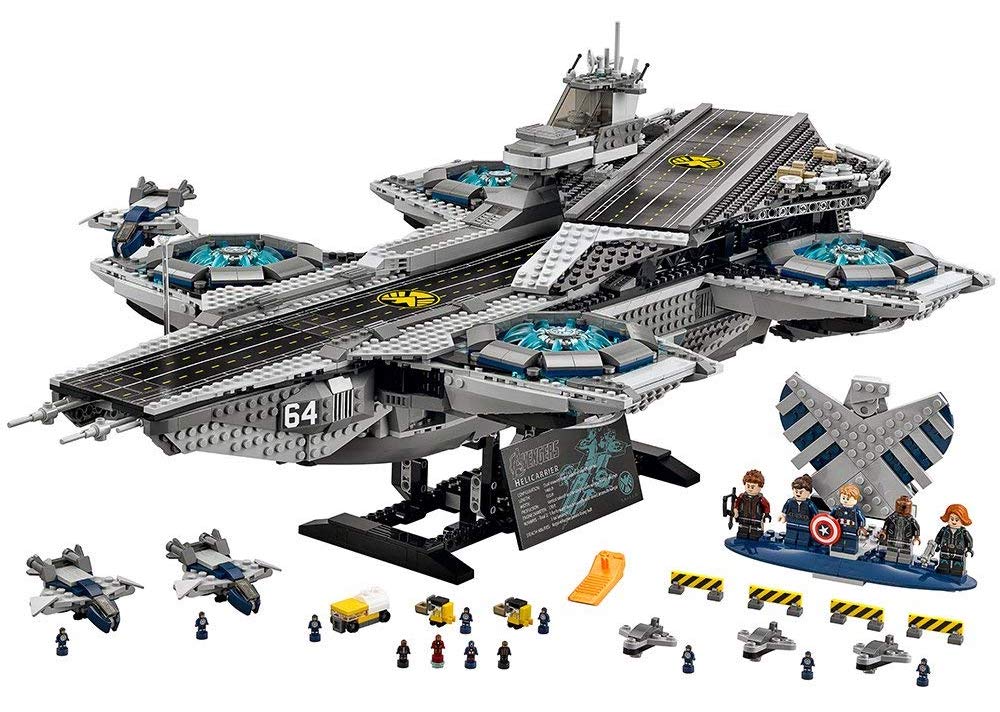 No. 3: Sanctum Sanctorum Showdown (76108)
This USD 90 set was beautiful. Beautiful. We got five exclusive minifigures, including Iron Man, an exclusive version of Doctor Strange and Spider-Man, and our first-ever Cull Obsidian. And the set. My heart rate increases every time I try to describe how cool it is. We get a Marvel modular set. The exteriors and interiors of both sides of the building were extraordinary. I mean, wow! And the set didn't skip out on the play-features, making it an amazing play-set. And of course, it was just a beautiful thing to display.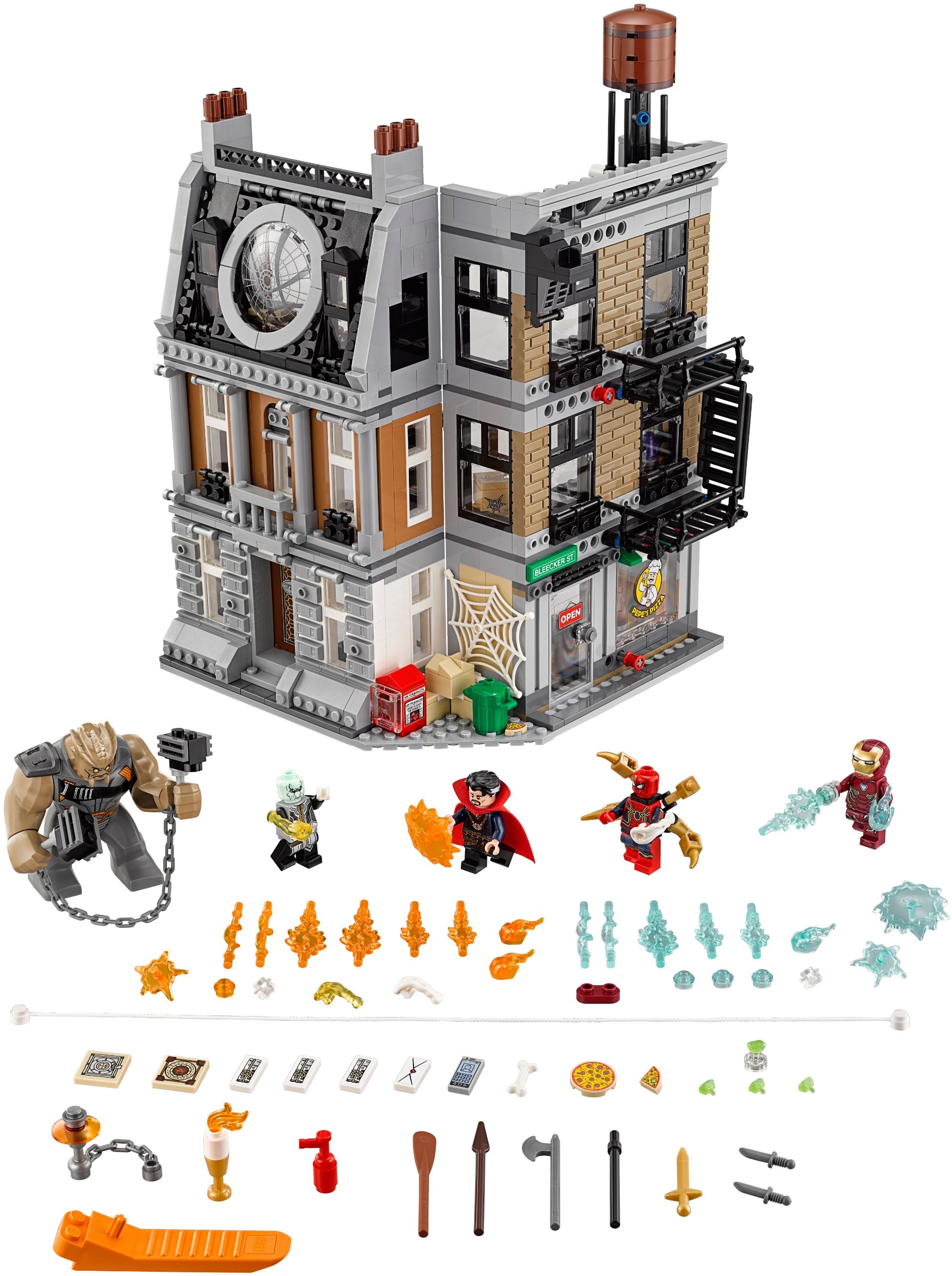 No. 2: Super Hero Airport Battle (76051)
I don't know which one I was more excited for – the set or its movie, Captain America: Civil War. This set gave us a bit of everything. Firstly, the minifigures were just amazing. Although we got a repeat of Captain America and the Winter Soldier, the new Iron Man and War Machine suits were so well-detailed. Also, the Agent 13 and the updated Scarlet Witch were amazing inclusions. And it didn't stop there. We got an Ant-Man figure – but in microform. LEGO so effortlessly printed onto this small micro-figure to create a shrunken Ant-Man, and that was just above and beyond. The Giant Man build was unprecedented and the highlight build of the set. Although smaller, the Quinjet was a nice inclusion, and the Airport control tower had so many play features. Again, an amazing play-set and display settings. And for USD 80. Just amazing.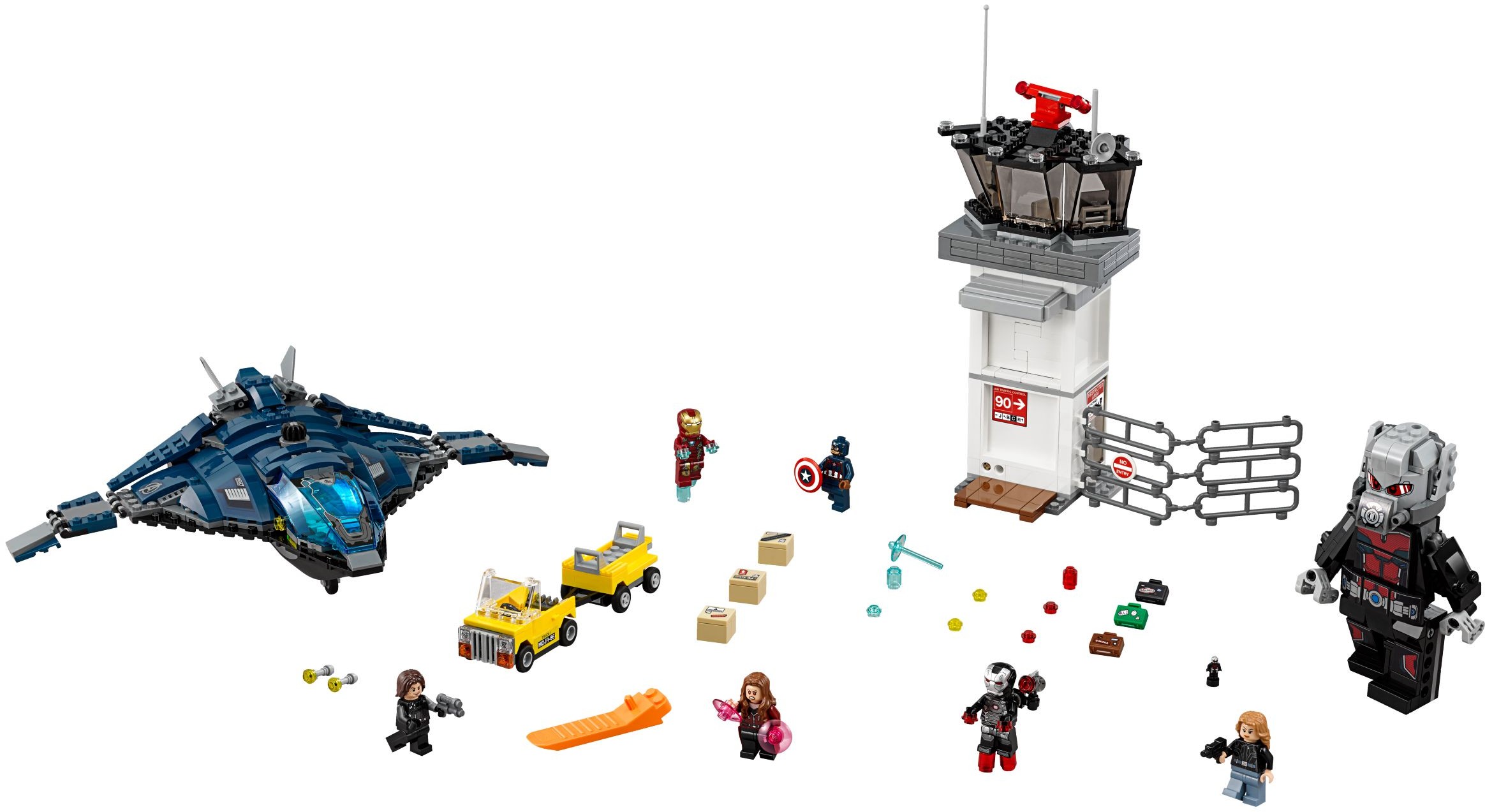 No. 1: Spider-Man: Web Warriors Ultimate Bridge Battle (76057)
Retailing for USD 100, this set remains the epitome of Marvel sets. It encompasses every good aspect of the theme and goes above and beyond. The effort and attention to detail were impeccable. LEGO needs to hire these guys to do every single Marvel set. Coming with a whopping 7 minifigures, each amazingly detailed. This was the first time we received Scorpion, Kraven the Hunter, Scarlet Spider, and Spider-Woman. Even the new Aunt May and Green Goblin figures were so good. And Spider-Man was the one used in 1000 sets at this point. This build was just a beauty to look at. The number of play-features packed into this was truly astonishing. Even the display ability – it was just perfectly perfect. It is the best LEGO Marvel set of all time.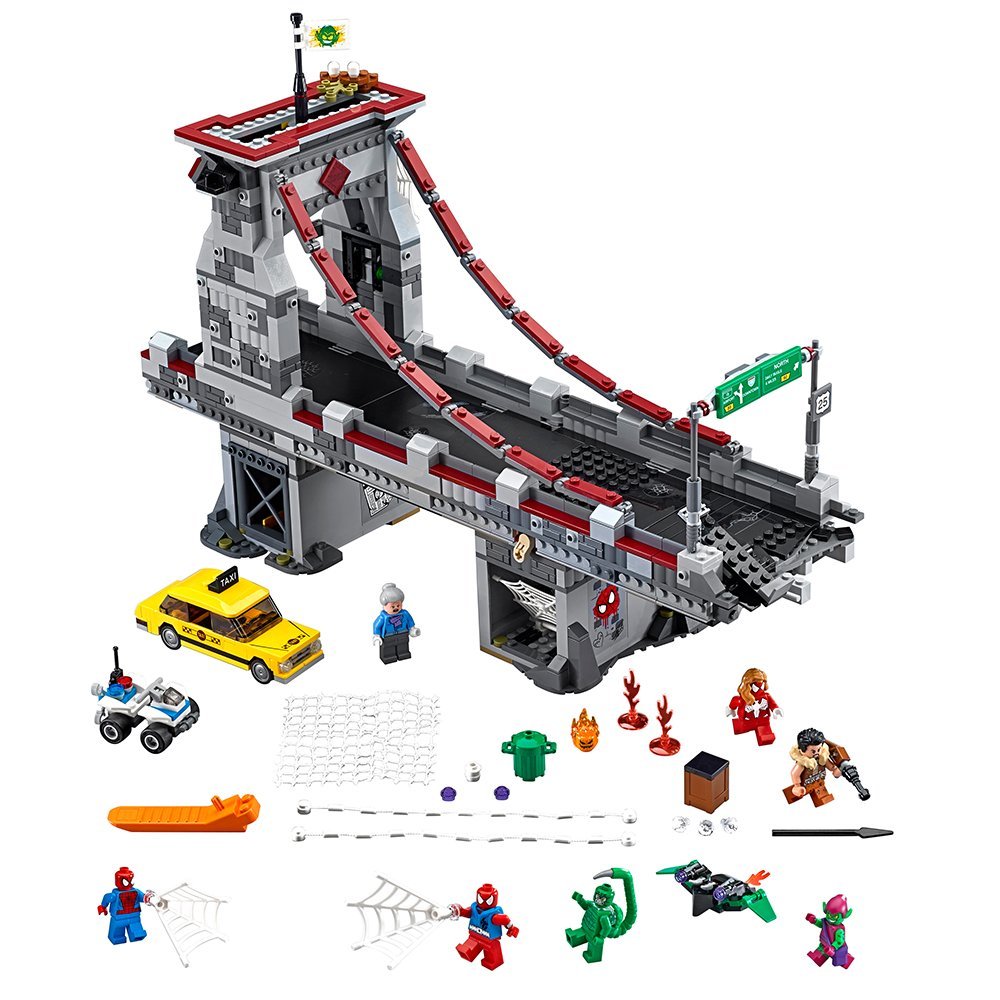 Throughout this article, I hope you noticed a trend. 8/10 of these sets are building-based. This is the area that Marvel excels at. And it's quite annoying that they prefer to make sets with oversized bikes and useless vehicles. These sets give me hope that this theme hasn't gone down the drain. Each of them has perfectly-detailed minifigures and builds that both adults and children alike can enjoy. They are play-sets and display-sets at the same time. I hope the designers can look back on these for inspiration, and pick up the quality of the theme. Because these sets were what I signed up for. Not over-sized bikes and poorly detailed minifigures. Anyways, thank you for sticking with me through this list, and I'll see you guys next week. Peace!
Images from Brickset
Get the Latest LEGO Sales & Deals