Hello everyone! We are halfway through the year, and not yet halfway through our DC Retrospectives! Anyways, no lingering this time. Let's get into it with our last part of 2017 LEGO DC retrospective!
Mighty Micros: Superman vs. Bizarro (76068)
And for the unfortunate news, 2017 was the final year of LEGO DC Mighty Micros. I hate that they ended the line. They were so cool to get. Retailing for $10 USD, we got a new Superman, with his iconic hairpiece. His faceprint was very expressive as usual. The cape was a shorter cut than the usual piece used, and he came with a very simplified version of Superman's torso. This was the second Bizarro that LEGO gave us. His face print was truly amazing – and definitely the best zombie face that we have ever gotten. Like Superman, he received a short cape piece in purple. His torso print was a lot like Superman's but reversed with different colours. Superman came with Blue Kryptonite, whereas Bizarro came with green.

Both of the vehicles were quite similar. Superman's was primarily blue, with two fists facing forward and a fin at the back. In contrast, Bizarro's vehicle was loosely reversed. It was purple, with the fists facing backward, and the fin at the front.
Mighty Micros: Batman vs. Killer Moth (76069)
The Batman figure in this set was based on his Classic TV series appearance – with the dark blue cowl, and light grey torso. His angry facial expression was again, amazing, and his torso, like every other Mighty Micros figure, was very simple. Batman was equipped with a Batarang. Killer Moth was similar to his LEGO Batman Movie appearance – using the same head and wing attachment as that version. The glasses were a nice addition to the face print, and I especially loved how imperfect his teeth were. And yes, another simple torso. Finally, he came with a blaster.

This Mighty Micros set definitely had the best builds out of this entire sub-theme by far. Batman's chopper was a miniaturised version of his Classic TV series helicopter, with a spinning propeller, and an opening cockpit. Killer Moth's vehicle resembled a fly. I loved the use of the multitude of transparent pieces. The head was designed so well, with the minifigure heads and the telescope piece. Overall, the builds were no question the best ones in the whole Mighty Micros theme.
Mighty Micros: Wonder Woman vs. Doomsday (76070)
The final Mighty Micros of the DC theme was this. Following the missed opportunity of placing him in a Batman vs Superman set, LEGO finally gave us our first Doomsday figure. And he was so goofy! All the three attachments to the figure really made it pop, and gave it such a funny look. Both the face and torso were also done really well. He was given a cub to fight Wonder Woman. Speaking of the Amazonian princess, Wonder Woman was finally bought into Mighty Micros form. She used an existing hairpiece for her hair, but both her face and torso were new. She was given a sword and shield.
Wonder Woman's vehicle was a cute representation of the Invisible Jet. It used a lot of clear pieces, which was nice to get in such a cheap set. Doomsday's vehicle was very interesting. It was designed with many spikes around it, and two flame pieces coming out the back.
Wonder Woman Warrior Battle (76075)
I feel that LEGO has continuously nailed it in the DC theme, from all the sets based on the DCEU, and 2017 sets are no different. Wonder Woman Warrior Battle was a clear example of this. Retailing for just $30, this was an absolute steal! At first glance, the Wonder Woman figure looked like the same one that appeared in the Batman vs Superman, and the previously discussed Justice League sets. Well, the printing was very similar. She received the same, long and wavy brown hairpiece, and the beautiful dual-sided facial expression as the previous two variants. Her torso had near-identical printing to the older one. However, a very noticeable difference was the use of a lighter red tone as the base – opposed to the dark red.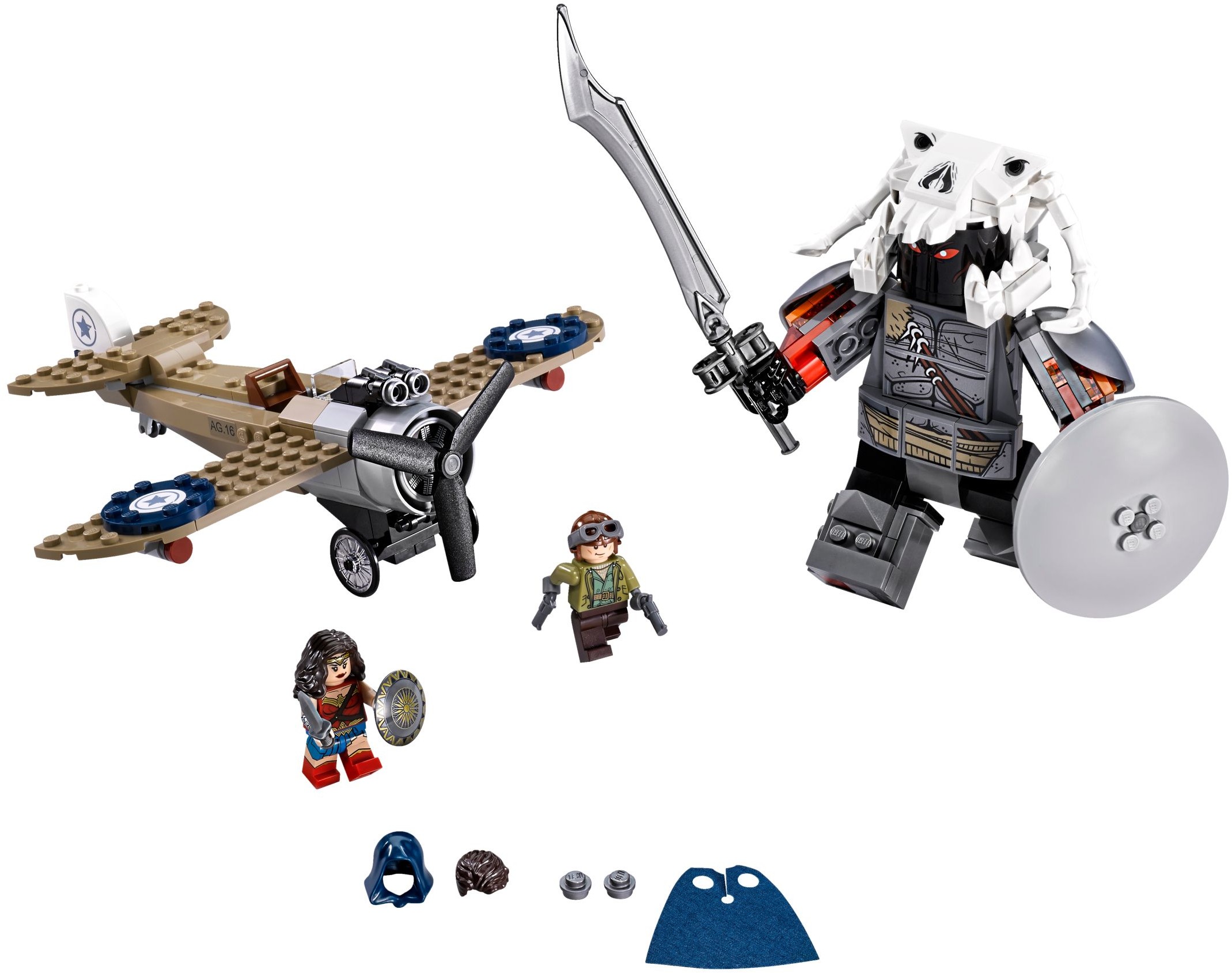 Again, the printing was just done so amazingly – and she remains as one of DC's best minifigures ever! And like the previous version, she came with her printed arms. Continuing the detail from the torso, her legs were too made very well. Again, this time, instead of a darker blue tone, LEGO decided to go with a baby blue base for her shorts. And yes, the legs were dual moulded and had printing on all sides. This is the standard I wish that LEGO figures would be held to. And there was an extra dark blue hood and cape piece to match her appearance in other scenes of the film, and of course, her iconic sword and printed shield.

Get the Latest LEGO Sales & Deals
The second minifigure was Steve Trevor – her love interest in the film. He had the Superman hairpiece in black, and a dual-sided face print that didn't suit the minifigure at all. Something that I just realised about this face print – I don't know if it was a meta-joke. Actually, there's no way the designers gave him this face print without realising what I'm about to tell you. The face print used for Steve Trevor was the exact same one used for Steve Rogers aka Captain America from the civil war line. So both the Steves from Marvel and DC got the same face print which is so funny – yet disappointing since both the actors don't look the same. His torso was quite fitting for his movie appearance and he didn't get leg printing. LEGO gave him a helmet and goggle attachment as an accessory to use when piloting the plane.
LEGO doesn't do many military vehicles in their sets, so it was such a cool thing to get an official warcraft in LEGO form. It didn't use too many pieces, yet it looked amazing! The dark tan colour scheme and the blue accents were just beautiful. It had a spinning propeller, with two stud shooters at the front. There was one seat to fit Steve.

Ares was also so amazing. Again, this build was directly inspired by the Ant-Man giant build from the Civil War line. It looked exactly like a minifigure – but enlarged. The headpiece on top of his amazing face print was built up so well, with the clever use of tooth and other pointed pieces. He received many stickers to give his torso and legs detail. Both his arms were on ball joints and could be moved around in many ways. His legs moved exactly like a real LEGO minifigure. Finally, he was given a large sword and shield. Overall, this was such an underrated set by LEGO, and it reinforces my point of how well they did with the DCEU sets.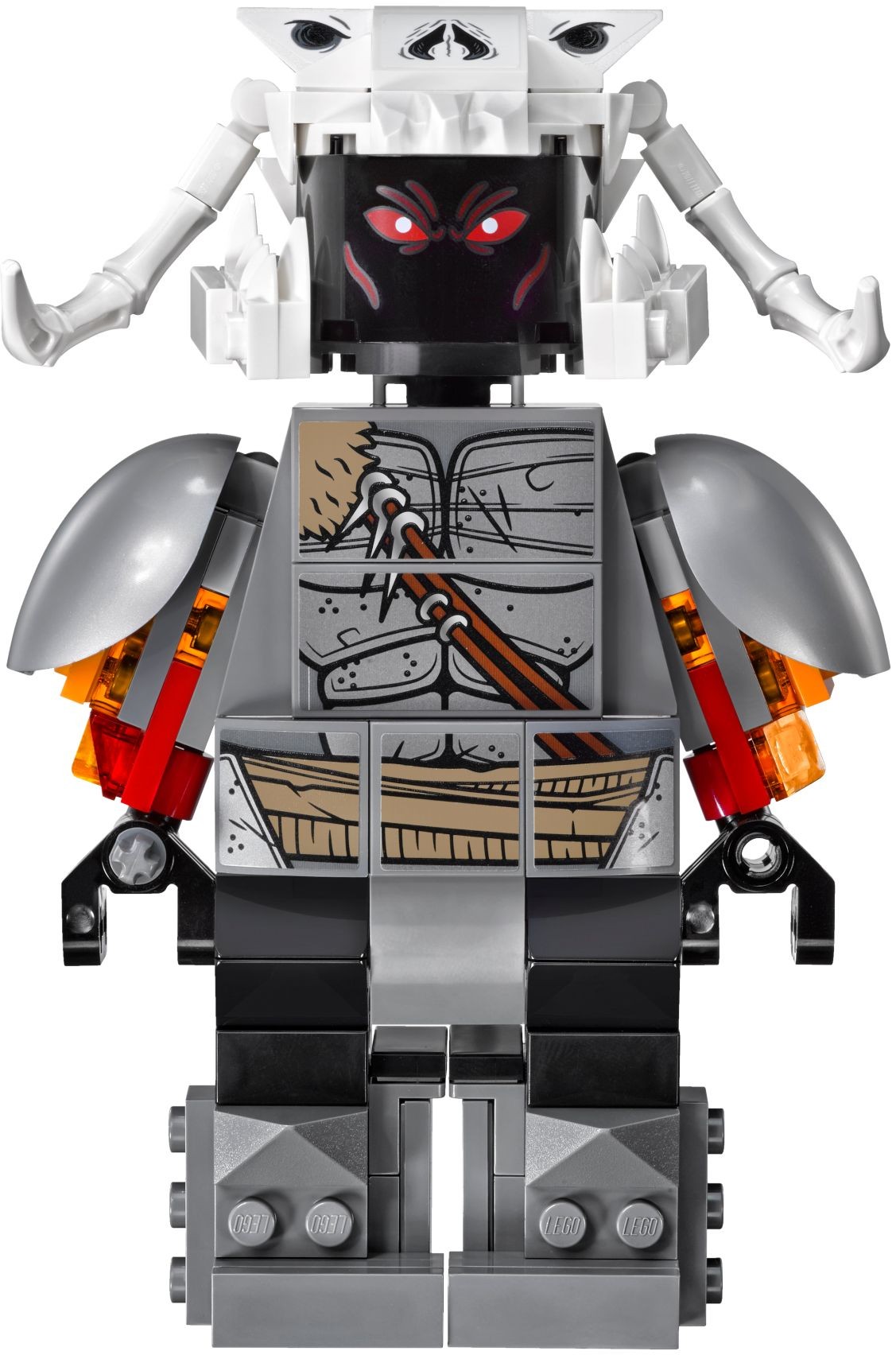 DC Comics Super Heroes Build Your Own Adventure parts (11914)
Retailing in a book named 'Build Your Own Adventure', we finally got John Stewart Green Lantern in LEGO form. His face print was so cool, with the green glow in his eyes. His torso and legs were both printed and were brand new.
The Green Lantern jet was actually really nice for the limited pieces it used. It had an opening cockpit and two stud shooters. However, this was honestly an amazing parts pack. I definitely wanna get my hands on the figure though.
(via The Brothers Brick)
Vixen
And again, one of our only LEGO DC Arrowverse characters was released as an exclusive SDCC figure in 2017. Vixen's overall face, torso and leg printing accurately matched her appearance in the show. Overall, she was a cool figure, but I'm sad she wasn't widely released.
And that's it for this article. I made a promise at the start of the first article that I will reveal the movie which sparked DC's best wave ever in Part 2. But because of the Flying Fox, the whole article schedule moved up by a week, so I'm really sorry about that! Anyways, if you haven't guessed it, that amazing movie that gave us the best DC wave ever was the LEGO Batman Movie! So be prepared for one of my biggest LEGO retrospectives to date! See you then!
All images from Brickset unless otherwise specified.
Get the Latest LEGO Sales & Deals