Alright, so before we actually get to the golden years of this theme, I think it's best if we review the final 'bad apple' of the bunch. I mean, 2018 LEGO DC wasn't that bad, but it was nothing to ride home about. Some of the new minifigures and characters were amazing, and the whole year's release wasn't just Batman. There was a good spread of different sorts of DC sets, so that was nice. But overall, the year kind of lacked due to the diminished number of DC sets overall, meaning it wasn't something that amazed us, like how a new, massive Marvel wave would.
Mighty Micros: Batman vs. Harley Quinn (76092)
I have always said it, and will continue to say it – the $10 USD Mighty Micros line was so much better than the new mech line that LEGO started in 2020. Mighty Micros were so wacky and such a fun and unique idea. And sadly, this was the last year that DC received this line. The Batman was such a cool figure – definitely one of my personal favourites of all time. Why? That face print! A standout feature of the Mighty Micros was that we got goofy face prints for our favourite superhero and villains. So getting such an expressive face on a Batman was something that wasn't done often. He was amazing. His torso – although simple, was neat and I liked it. Batman received a grappling hook.
Harley Quinn was even goofier! She got the same hairpiece as one of her 2016 variants. Her face print was also just beautiful, with her tongue out. Her torso was again quite similar to the 2016 version, and she even came with her iconic mallet.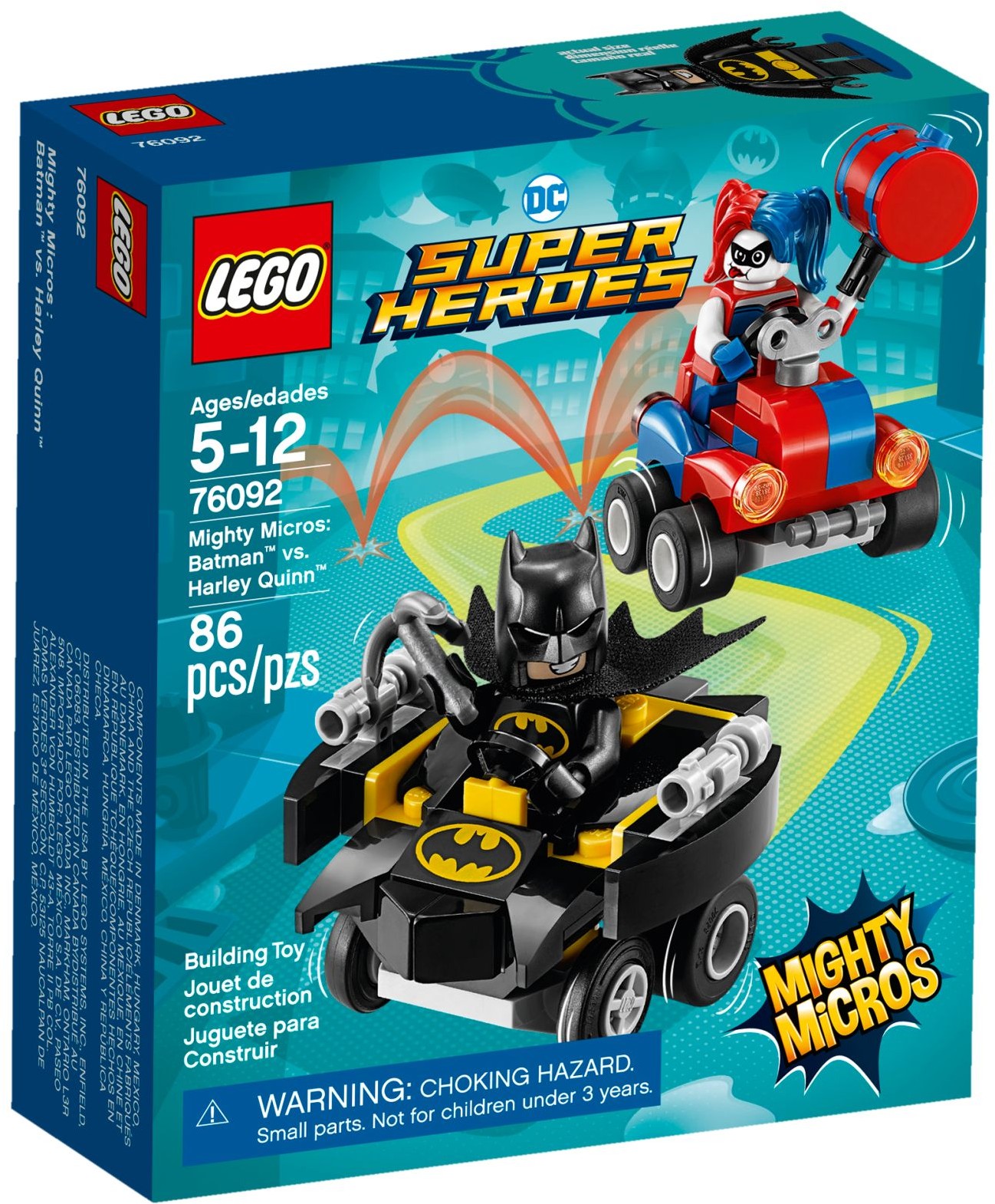 Both the vehicles were not too strong – in terms of appeal. Harley's vehicle was very boring. The colour scheme matched her Minifigure, and the silver winding lever piece added a cool winding toy car vibe. Batman's vehicle was quite trash. It just looked like a cube. The front had two pieces which made the vehicle look like it had Bat ears from a bird's eye view. Either way, it wasn't too interesting.
Mighty Micros: Nightwing vs. The Joker (76093)
I was actually quite close to buying this set because I didn't have a Nightwing or Joker. I still don't own a version of Nightwing sadly, so I need to keep my eye out on him. This version was another goofy figure – continuing the trend of a goofy face print and a simple torso. His accessories were two batons. The Joker figure was heavily inspired by his LEGO Batman Movie appearance. He used the same hairpiece. Again, he came with a very funny facial expression and a simple torso.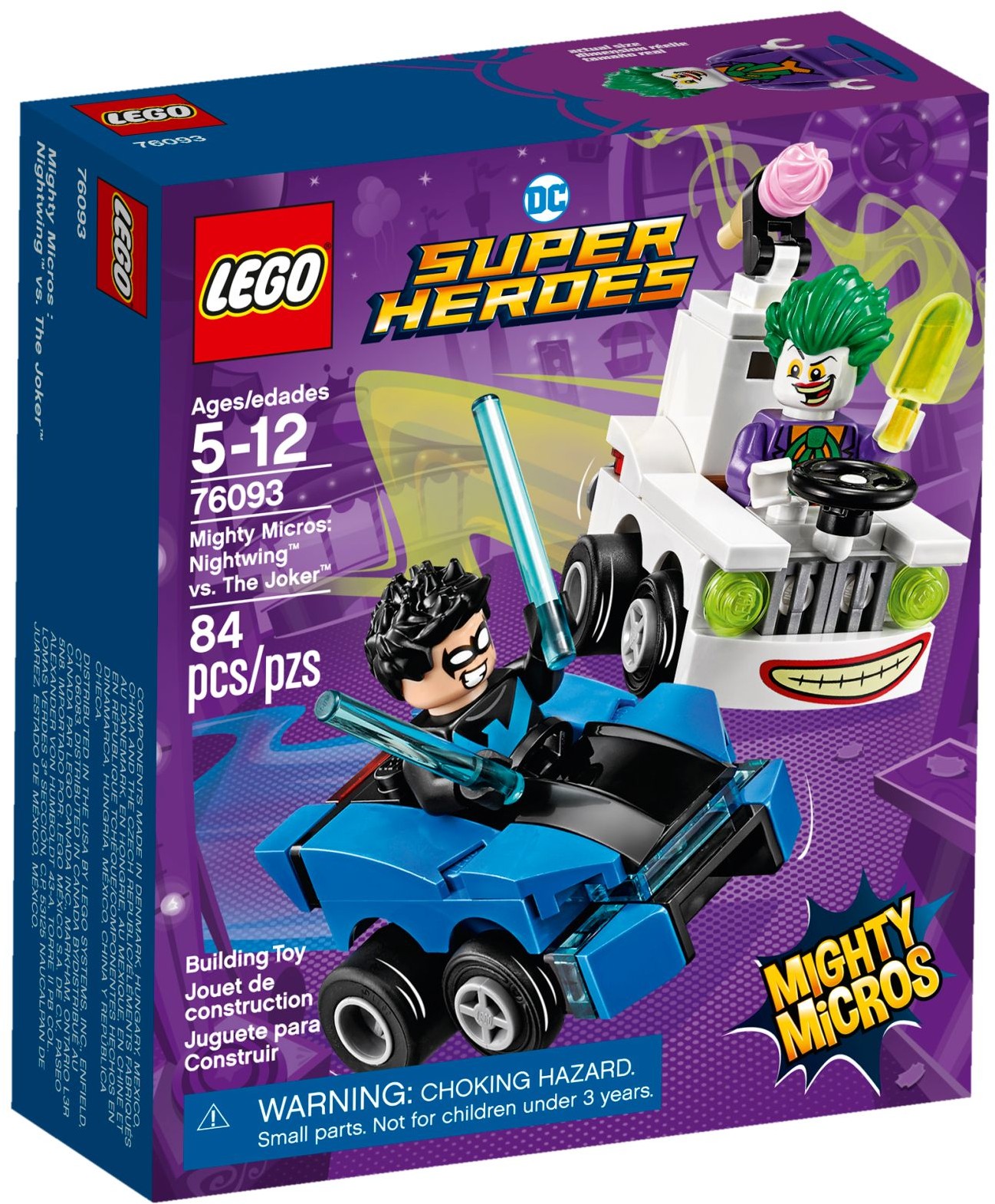 Get the Latest LEGO Sales & Deals
Nightwing's car was again, pretty boring. It was a typical blue and black striped design, to match his appearance in the set. The Joker's ice-cream truck on the other hand was a bit more unique – with storage for his icy pole, and an ice-cream sign on the top. I also really liked the simple face that was created at the front bumper.
Mighty Micros: Supergirl vs. Brainiac (76094)
This was another set that I wanted to buy because of the characters. Fun fact: Supergirl and Brainiac have only appeared twice in LEGO form (in regular retail sets) – and both times in the same set. Technically, we got a DCTV Supergirl Minifigure for DC Fandom, but she doesn't count. Now let's talk about the Mighty Micros version. Her face print was alright, and again, her torso was very simple. She came with a magnifying glass as her accessory. I liked the Brainiac in this set more. I really liked the design work on his face and torso. He looked kind of adorable with that cute facial expression. This figure came with a 1×1 printed cylinder, which read: Kandor. This was a reference to the comics.
Supergirl's ship was not really an appealing build. It had such a terrible design – especially the piece used for the print. Brainiac's ship was at least cooler. It was a cool miniature version of the one released a few years prior. The skull mouth at the front added to the goofiness of the set, as it was slanted. There was a tome that covered the cockpit. After reviewing these Mighty Micros, I kind of want to buy them all for the minifigures. I regret missing out on them.
Black Manta Strike (76095)
Coinciding with the release of Aquaman, LEGO decided to release a $30 USD set to capitalise on the movie. The Aquaman in this set was based on his final act suit in the movie. He used the same face print as the Justice League version – along with his printed hair. His suit was very cool looking. The mesh printing all over was amazing on the torso and legs, but I really wish they continued this printing onto his arms. He came with his iconic trident.
Mera was also a quite cool figure. She came in a blue costume – with both torso and leg printing. Her faceprint was not new. Her accessory was two power blast pieces that could be launched from her hands. Black Manta was my favourite figure from this set. He came with a recolour of the original piece used for a comic version of this character a few years prior. He also received a cool torso print and a sword. Honestly, this was such a cool DC figure, especially because I love black. The set also came with a shark which was a neat inclusion.
Black Manta's ship was so cool and was a big reason I would've bought this set if it didn't go out of stock. It looked so menacing. The angling, the curves and shaping, coupled with the black colour scheme just made this thing pop. And of course, it was built to look like a manta-ray. It consisted of two spring-loaded shooters, a six-stud shooter and an opening cockpit. It was such a beautiful build. And finally, there was a seaweed side build.
App-Controlled Batmobile (76112)
This set didn't really interest me too much. The Batman was actually quite a decent figure. He was primarily composed of gunmetal grey, with a new torso and leg print.
The actual Batmobile looked like a tank. The cockpit could be opened to reveal a seat for Batman There were four stud-shooters on each side of the cockpit to launch at enemies. Behind was a secret day to place the battery box to operate the car. To turn it on, you would press on the power button – the printed Nexo Knights shield piece. And yes, the main purpose of this set was its ability to move remotely, with the use of a remote control app on your phone. It was cool but definitely not worth the $100 USD price tag.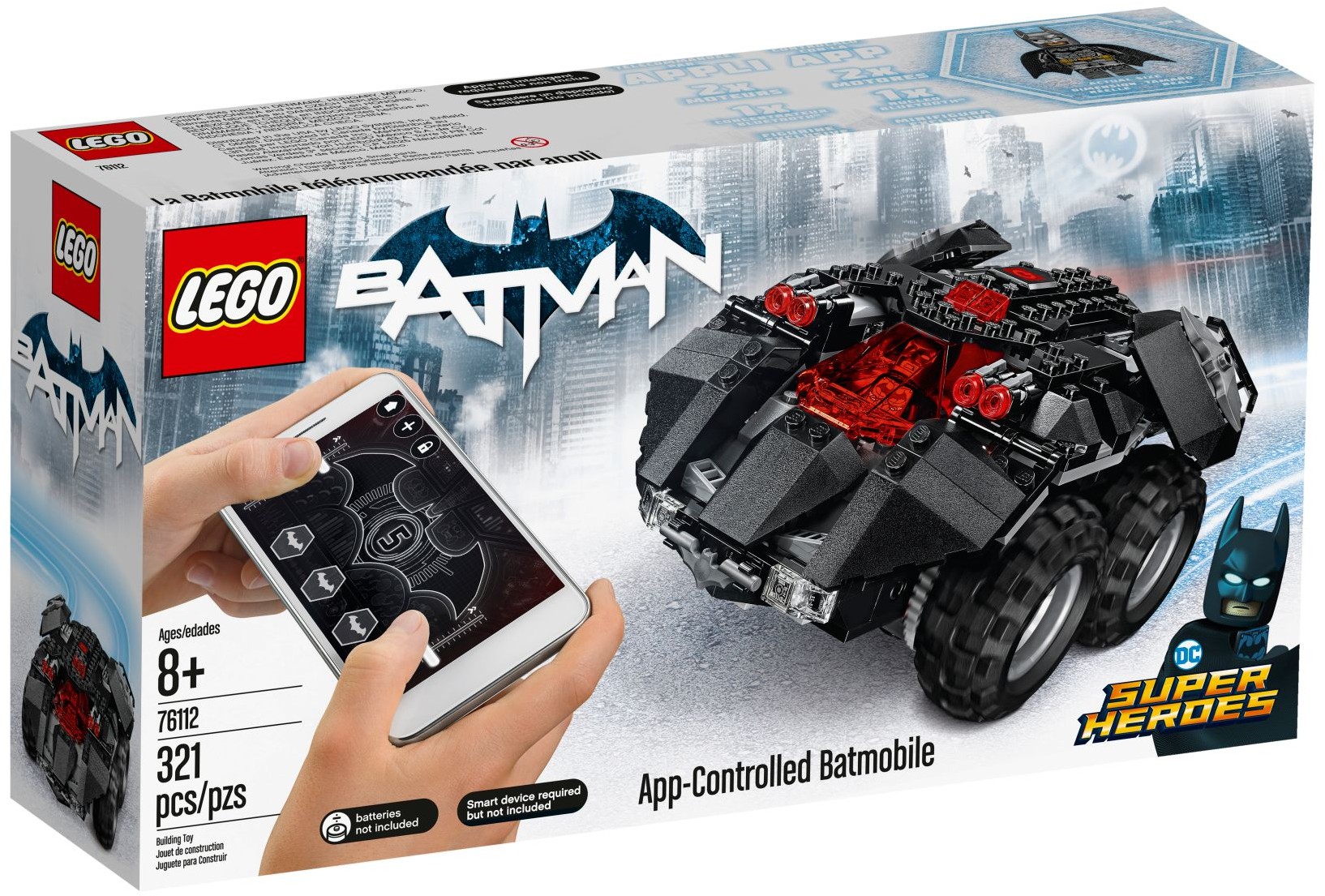 And that's it for today's article! Again, 2018 was quite a bland year for LEGO DC, meaning I'm gonna be so much more excited to discuss 2017 and prior. But we gotta get through the bad years. So I shall see you very soon! Bye!
All images from Brickset
Get the Latest LEGO Sales & Deals