Tale As Old As Time
The LEGO Group is very keen on helping fans become interested in reading and literature this year. With the release of the new Creator Expert Bookshop (10270) on January 1st, LEGO has also released a new part of the Disney theme centred around small buildable storybooks, and they are lovely. And today, I will be reviewing Belle's Storybook Adventures for you!
When I was young, I loved Disney and my favourite movie was Ariel the Little Mermaid, I would watch it over and over again driving my parents insane. As I got older I learned to appreciate other Disney movies such as Aladdin, but the movie that kept me captivated was Beauty and the Beast. I fell in love with the story and how the main character craved adventure. And even today the movie is still very special to me. I love the characters, the songs and the magic behind the story.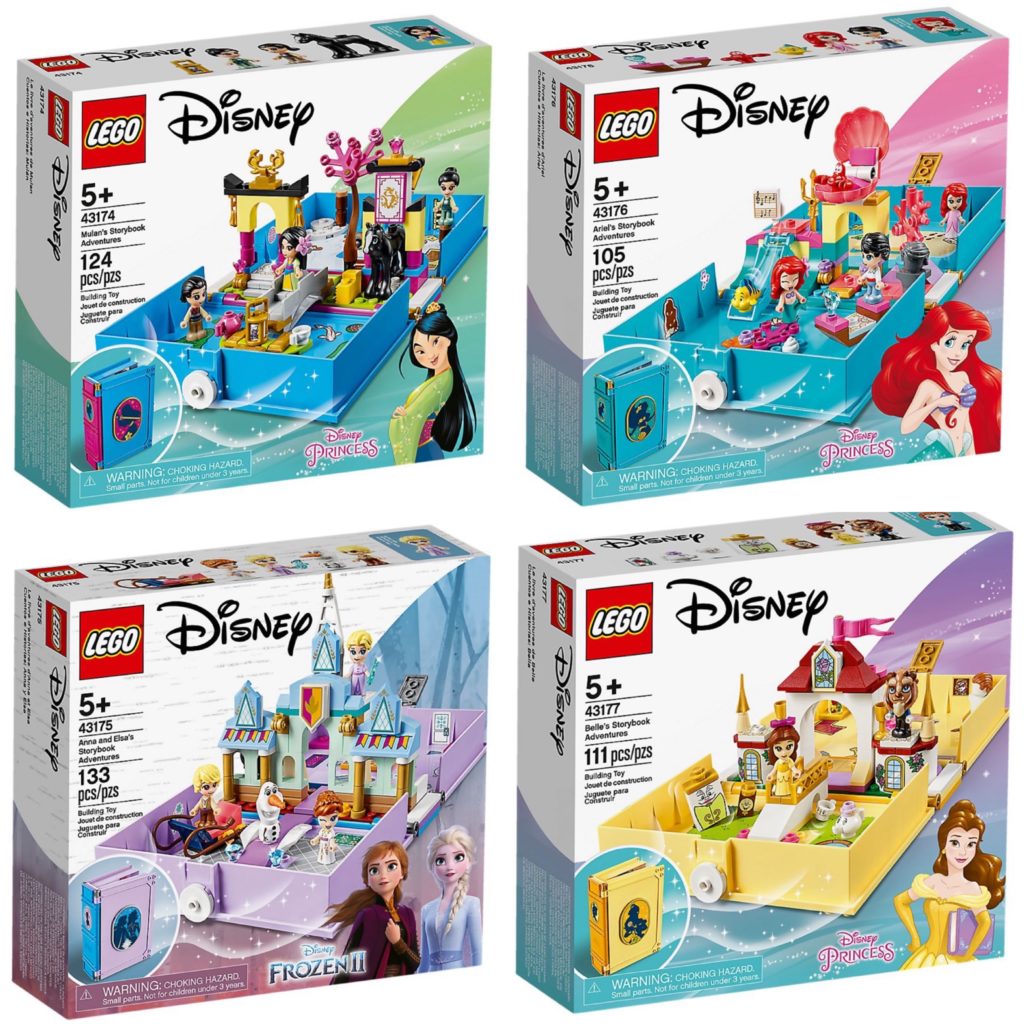 When LEGO released images of their new Disney sub-theme the Disney Princess books, I immediately fell in love with them, especially Belle's Storybook Adventures book. There are three other storybooks in this line. Each book features characters from the movies and many scenes. Each Disney princess has a specific colour which LEGO has used on the bigger book elements. The other three books are:
The four storybooks are available now. But due to their immediate success, some of them are out of stock in stores and on backorder with LEGO online store. I would imagine that this will not be the only storybook adventures sets to be released in 2020.
I feel like LEGO has taken a lot of inspiration from the 2019 Ideas set Pop-Up-Book (21315) which is not a bad thing. One of my most favourite builds from an idea set is the pop-up book, it has so much potential. Not only for being beautiful, but also for creating scenes within the book. You can almost see where the LEGO designers have taken small parts from the Ideas set and incorporated it into these lovely new Disney books. I wonder if the original Ideas project designers Grant Davis (Grant_Davis_) and Jason Allemann (JKBrickworks) ever thought their brick-built idea could be the inspiration for a new Disney sub-theme.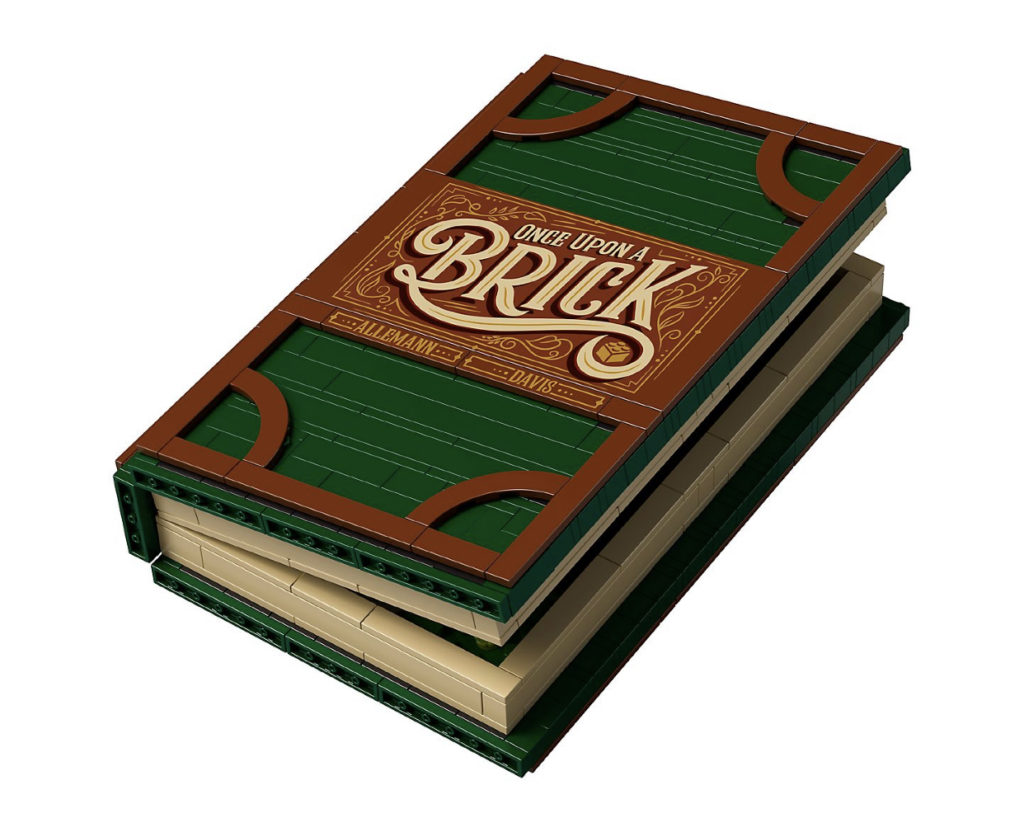 Building A Beautiful Story
So you came here to read a review about Belle's Storybook Adventures, I will get right onto that. Opening the box, you are met with a folded instruction sheet, the new large book elements, a couple of sticker sheets and a couple of bags full of lovely bricks. The instructions task you with putting the book together first, which is simply built together using some gold Technic pins. There are two stickers applied to the back and the side. More interestingly, there are two lovely new printed pieces to give details of the book.
Building the interior is a simple but lovely experience. With the set only having 111 pieces, it is an easy build. Since it is a set with an age range of 5+, it's great. With there being three parts to the book, you decorate the interior of the front and the back of the book using stickers and two small builds. The main build of this set is on the interior of the spine of the book. There are two small castle tower buildings and the main archway for the centre of the castle. What is fantastic about these small simple builds is the way that when the book is closed, everything folds neatly together so that it doesn't stop the book from closing.
Keep reading as there is also a selection of characters, brick-built and also the new micro-dolls that I will tell you about.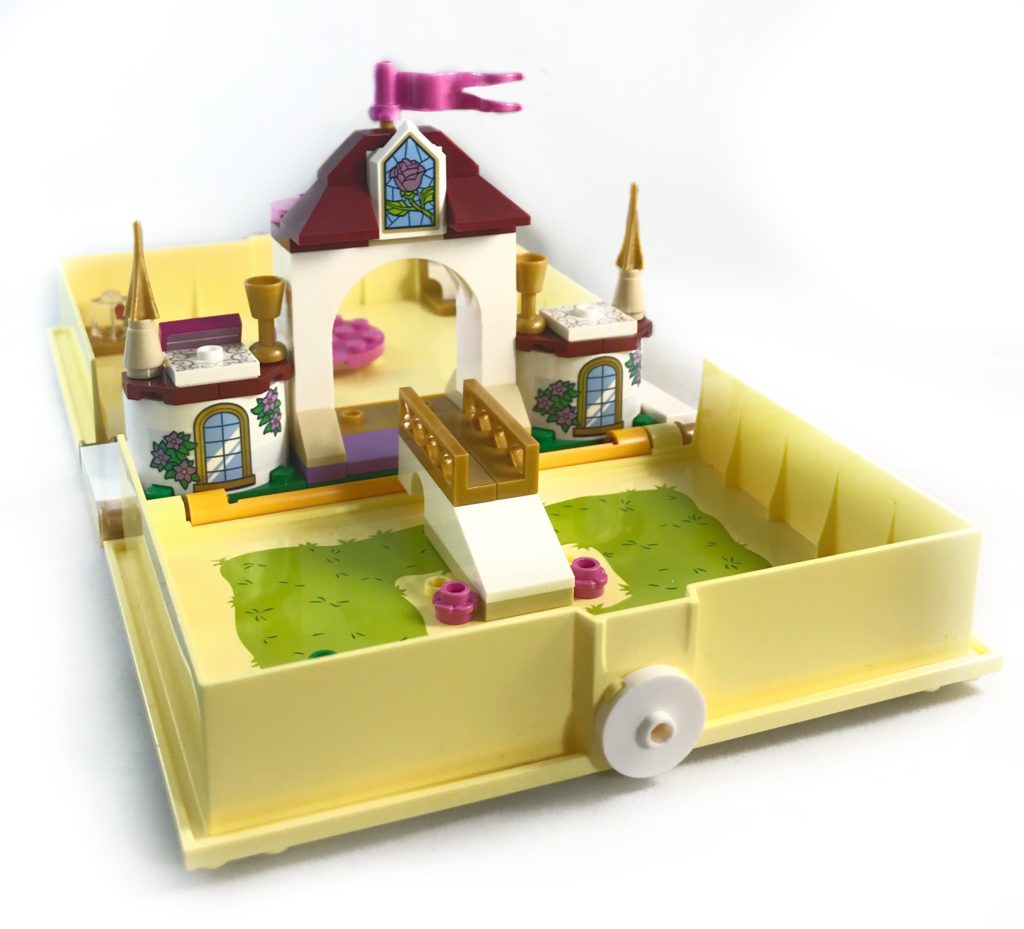 Play On The Go
This year, LEGO seems to be very keen on exploring ways for fans to carry bricks around wherever they may be going so they can build on the go. We've already seen carry cases to put LEGO bricks in, but what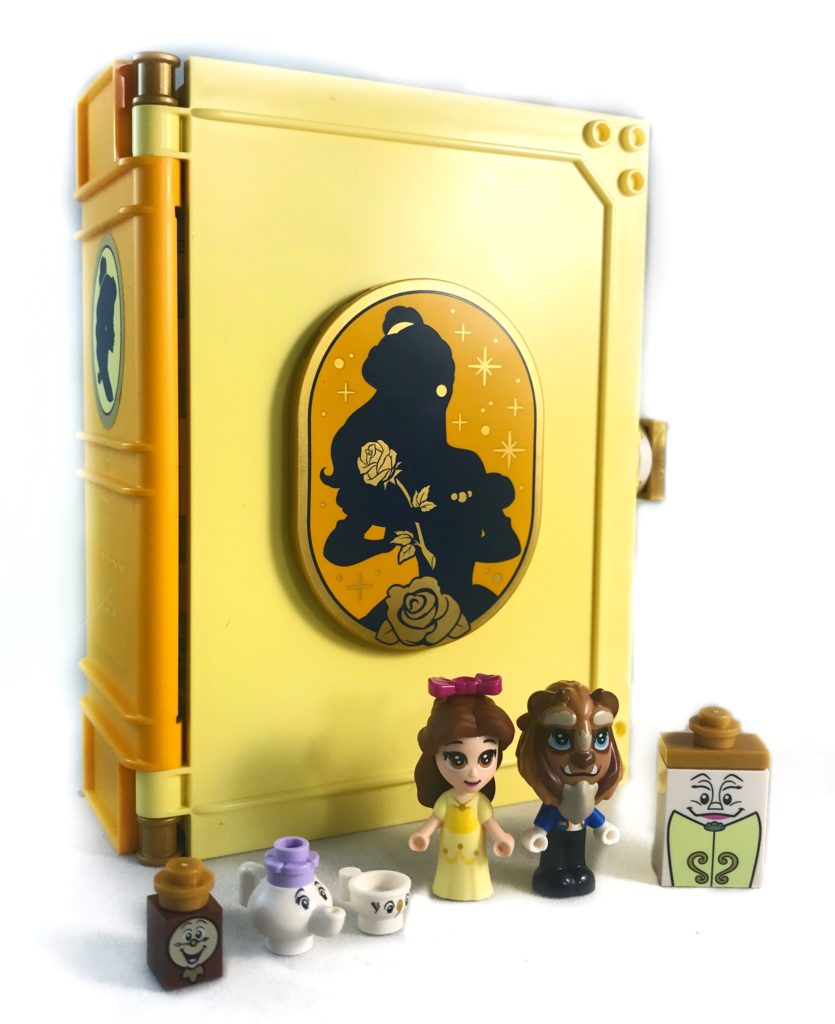 about having that space to play and make sure you don't lose your bricks in places like the beach or a park perhaps? Previously LEGO has released pods where there would be a mini build with a minifigure or mini doll, but these didn't allow you to carry many bricks.
A few themes offer this style of "play on the go" which is new to 2020. As well as the storybook, Ninjago now has an arcade pod that holds ninja weapons a few bricks and a minifigure. LEGO Friends has also introduced new play cubes that offer the same with the added blind box that hides an animal inside.
The Trolls World Tour theme is also new to 2020. Some of these sets come with a light bulb shaped case that can be easily removed from the main set to carry around and store bricks and minifigures. I will explore this in my next review for the Pop Village Celebration (41255).
Get the Latest LEGO Sales & Deals
Printed Parts and Stickers
Stickers are usually the bane of every LEGO fan's lives. Making sure that you have to get them lined up all nice. But what's great about these sets is that these stickers that come with them are easy to apply. Something I found strange about the instructions was the lack of location to put the interior stickers. There are images with stickers already applied. There are no clear instructions to do so. This makes me feel that the stickers on the interior are optional. Stickers can be optional in every LEGO set, but the majority of the time the stickers have the purpose to add detail. With the storybook adventures, the need for the interior stickers didn't seem as important.
I am a huge fan of printed parts and these new sets offer some lovely new pieces. My new favourite printed part is the badge that goes on the front of the book. Each storybook has one of these depicting a silhouette of the Disney princess. I feel they are a nice collectable to add to any Disney fan's collection.
Also on the exterior of the book is a new printed clasp tile which gives the book that lovely little extra detail. It also holds the book closed nicely so the parts do not fall out.
Inside the book's front cover is a printed area to represent a grassy field. Another one of my favourite parts is the small transparent 1×1 brick that has the wilted rose printed on it. The rest of the printed parts within this set are for the mini builds on the castle. And there is the brand-new printed 2×2 jumper plate with gold swirls. I like this new jumper plate as I could imagine using it in a house MOC for cushions.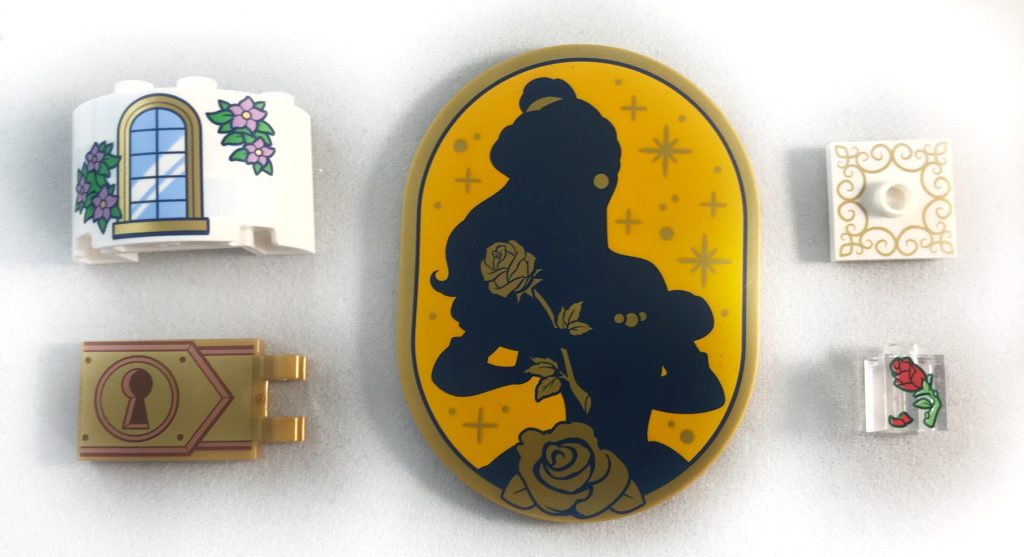 Micro-Characters
In Belle's Storybook Adventures, LEGO has created a couple of brick-built characters with Cogsworth and Wardrobe, both characters feature printed faces. As well as the two brick-built characters, Mrs Potts has made a return with her son Chip. Chip has a new printed version. The character has been featured in two previous sets before, however, where LEGO used the classic minifigure cup. This version of Chip uses the newer cup element that was made for the Harry Potter collectable minifigure series character, Professor Trelawney.
There is one very important character that is missing from this set, Lumiére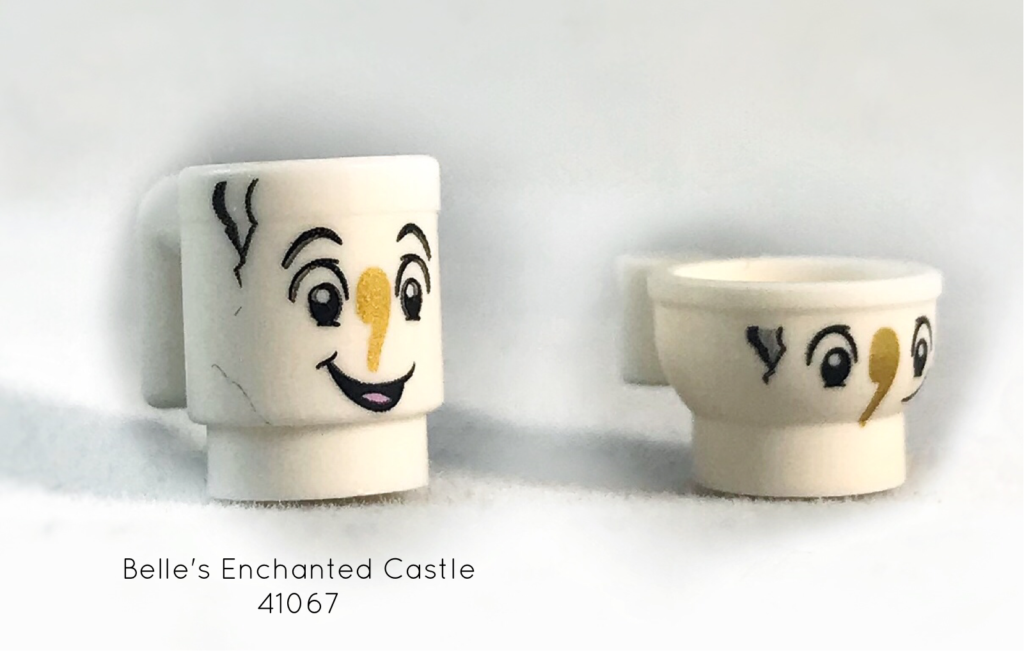 . I thought the absence of this character was rather strange. I can understand that making a new element to be the correct scale for Lumiére could be quite difficult. However, I feel they could have used something similar to Forky from the Toy Story 4 sets. Yet this could have been too large when placed next to the new micro-dolls.
When I first saw these Storybook Adventures sets, I was very excited about these new style of mini-dolls. Named micro-dolls, the bodies of these are about half the size of the Friends mini-dolls. They have no movable joints and use a mini-doll head. The hands on the micro-dolls can't hold things due to them being so small. However, they do fit accessories that come with LEGO Friends sets such as flowers and hair accessories.
You get two micro-dolls in this set, one Belle and one Beast. Belle is very cute. She wears her yellow ballgown. She has big eyes and her hair is tied up like in the movie. The micro-doll face reminds me of chibi style: Big eyes, little smile and very cute. The Beast wears his blue suit and has a mini-doll head which can either wear a hairpiece or a beast mask.
A Happy Ending
Belle's Storybook Adventures was an absolute joy to build and play with. It has so many possibilities for future themes and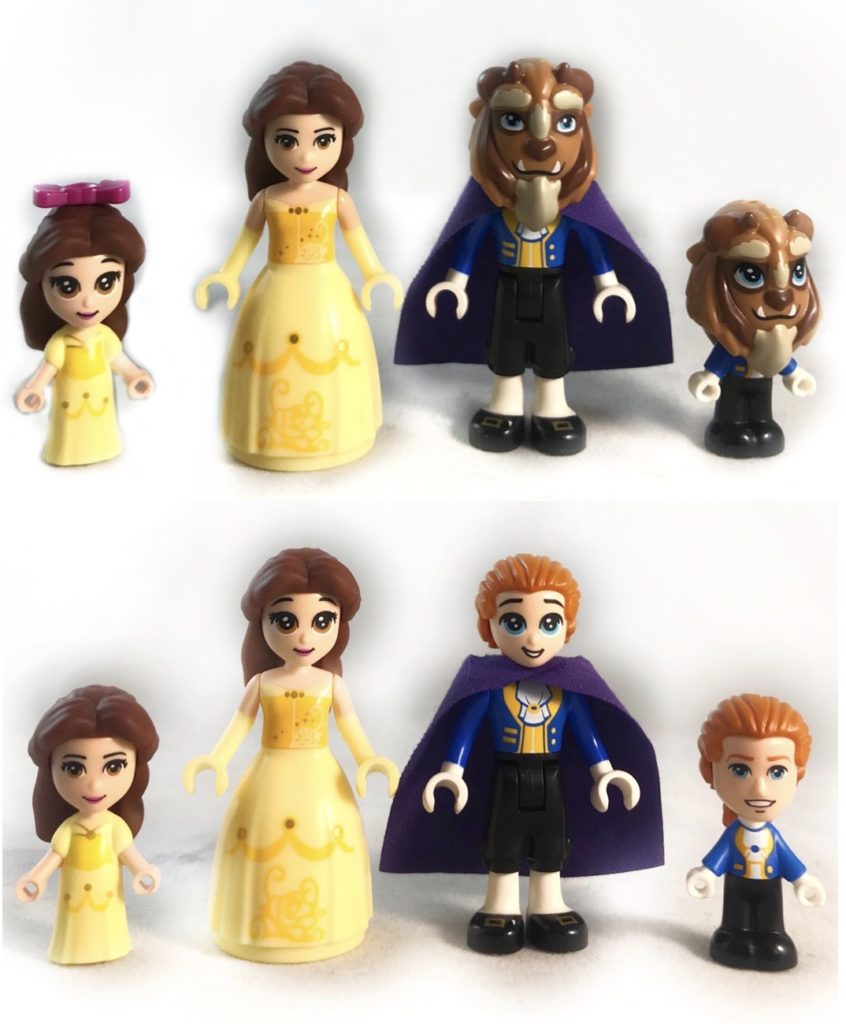 builds. I love that you can just close it up and carry around easily without dropping bricks all over. The micro-characters are extremely cute. It is great that you can use the heads with normal mini-dolls. I would also imagine in the future that micro-dolls may become LEGO Friends children in future sets.
I don't have any negative opinions about this set or the theme. The number of stickers could be, however, less. I felt the stickers were optional. They didn't need to be placed in any specific location which made the customization of this set even better.
I am looking forward to seeing how this theme develops. My hopes for the next wave of these books to include movies such as Aladdin, Snow White, Cinderella and Brave. I would love to see a micro-scale flying carpet for Aladdin and Princess Jasmine to fly on. If the LEGO Group decides to take this storybook concept further than Disney, it would be great to see the Harry Potter books turned into these sets.
Please leave comments below on what you think about these sets. What storybooks would you like to see in the future?
Bye for now!
Itsabrickthing
Set Information
Price £17.99/€19,99 /$19.99
Set number: 43177
Piece count: 111
Age: 5+
Size: The open book measures over 9" (23cm) wide, 4" (12cm) deep and 3" (8cm) high.
Get the Latest LEGO Sales & Deals