Do you have a child who loves LEGO? If so, you are in the right place! In this new series of articles, I will be showing you some of the top sets to get your LEGO loving kids! Please note that this list of LEGO sets is made thinking of 7-year-old children.
Spider-Man's Monster Truck vs Mysterio (76174)
The set consists of a Spider-Man themed monster truck, two weaponised drones and four minifigures! This set is the perfect pick for kids as it is big and bulky, which means it won't get broken easily even if they are rough with their toys. The set contains the heroes Spider-Man in his classic red and blue suit, Gwen Stacy in her Spider-Gwen suit. On the villain's side we get Doctor Octopus, with brick-built arms, we also get Mysterio with a cool new fish bowel head. For playability, on top of the monster truck there is a huge web shooter which you can shoot to capture the bad guys. Also included in the set, are some jewels, gold and money for Doc Ock and Mysterio to steal. The set goes for (UK) £44.99/(US) $39.99/ (CAN)$49.99.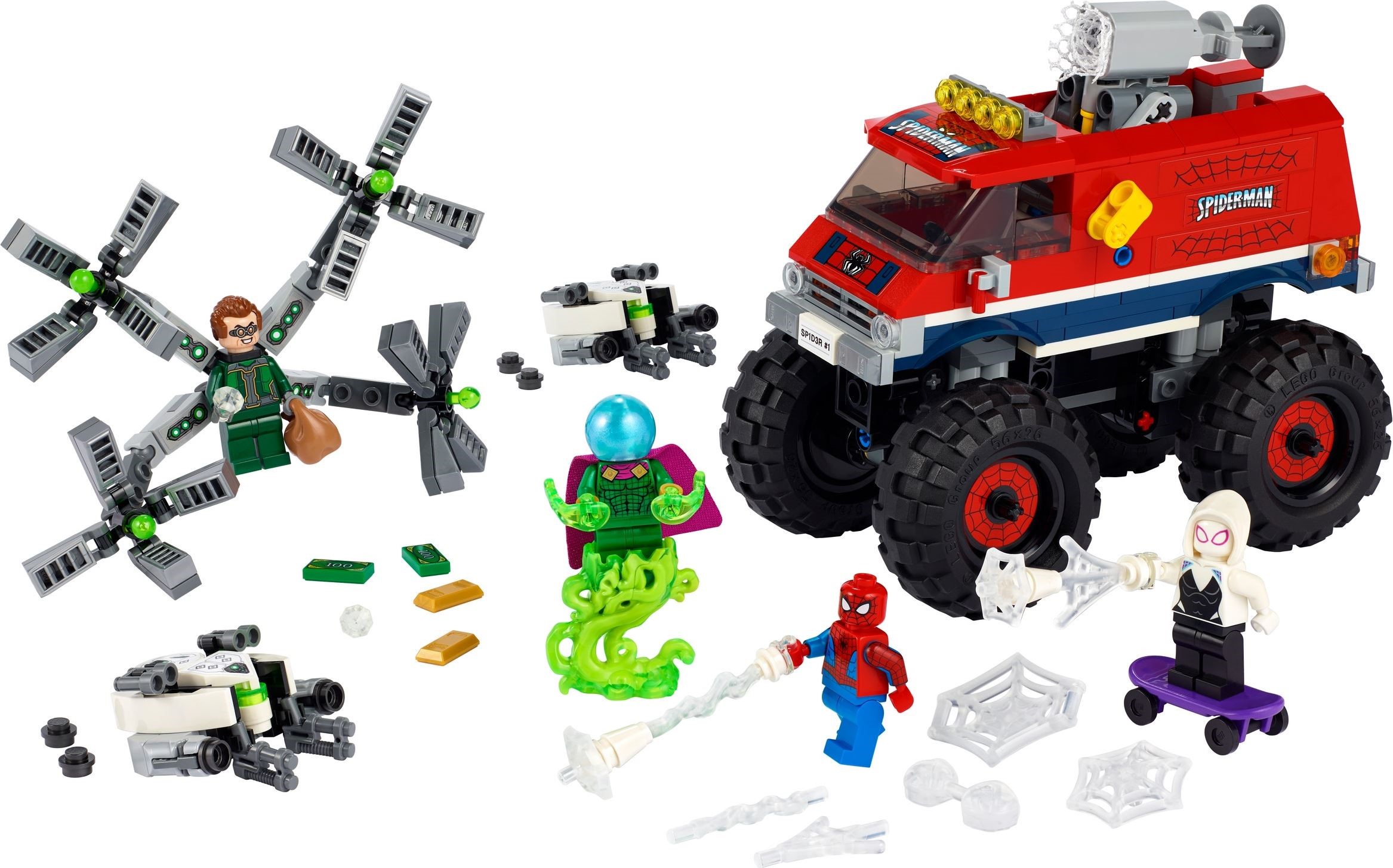 Andrea's Family House (41449)
Next up we have the LEGO Friends
set, Andrea's Family House. This set includes a huge house, a swimming pool and four minidolls!  The minidolls included in this set are Andrea, Stephanie, Martin, Donna and Liz. The house itself has two floors, with five rooms in total. The first room is the kitchen which includes some awesome looking brick-built sandwiches on the counter, the second room on the bottom floor is a garage which is where the band instruments are stored. On the second floor are three rooms, the first one being the living room which has a pretty cool light build, the second room is the bathroom and the third is Liz and Andrea's room. This set retails for (UK)£59.99/(US) $69.99.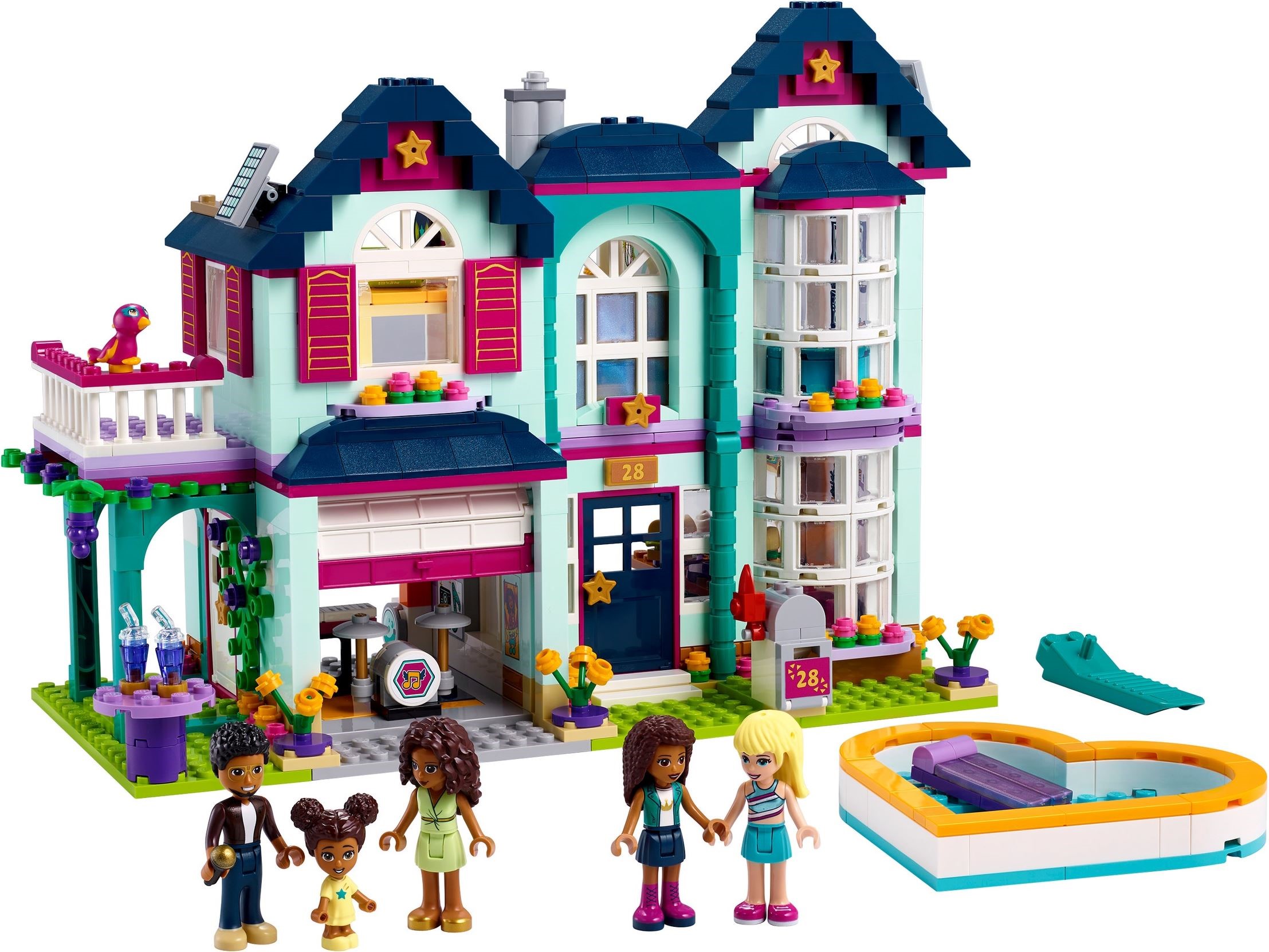 Police Patrol Boat (60277)
If your kid is new to LEGO then this is a great easy set to introduce them to the toy. This set includes an awesome police patrol boat that floats when in water, a drone, a small escape submarine and a scuba scooter. Some additional things included are a stolen safe with gold to hide inside it, a shark and a net! At the front of the boat, there is a shooter for the net to be shot out of. This set will set you back (UK) £44.99/(US) $59.99.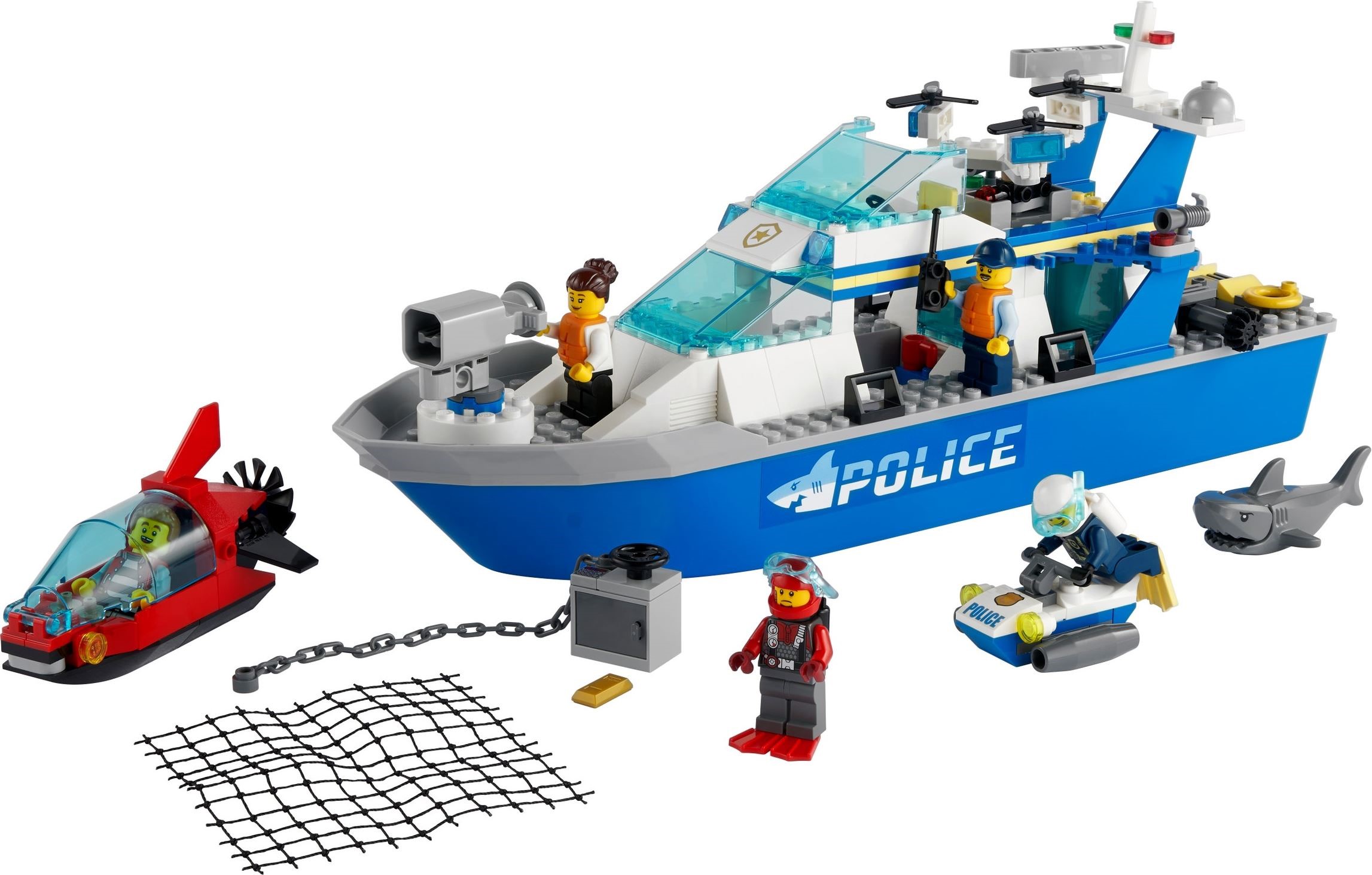 Heartlake City Park (41447)
The fourth entry to this list is the Friends set Heartlake City Park
. This set is a perfect addition to any child's collection! It comes with 4 minidolls, a huge park, a kite, a swan boat and a dancefloor. The minidolls included are Olivia, Emma, Ethan and Henry! This set costs (UK) £34.99/(US) $39.99.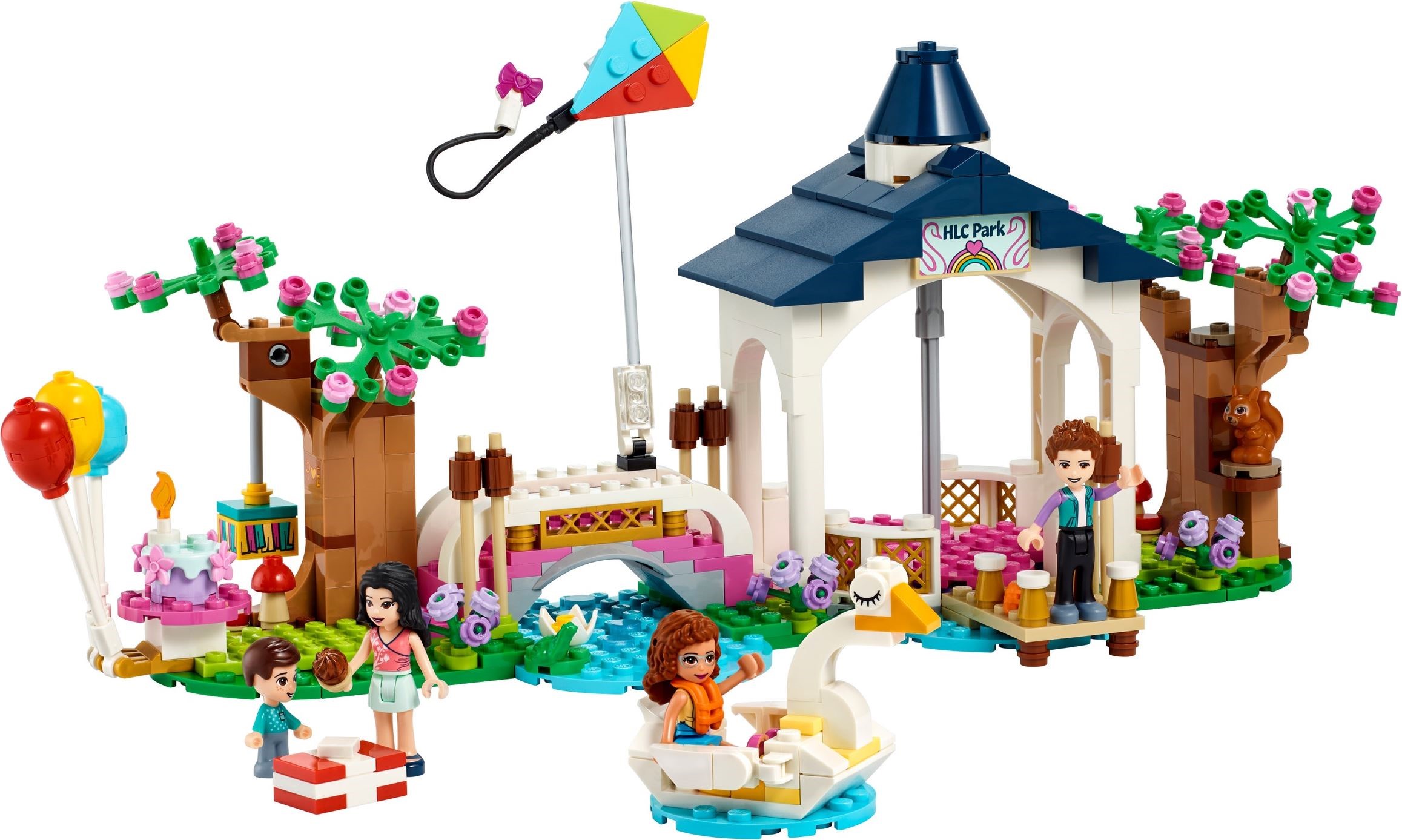 Boulder Blaster (71736)
If your kid is a fan of the TV show LEGO Ninjago, then this set might be a great pick for them! This set is a Legacy set, which means it's a remake of an older set with an updated design and minifigures. This set contains 4 minifigures including a 10th anniversary golden Kai minifig. The other characters in the set are Lloyd, Cole and Eyezor. This set is made up of the boulder blaster itself and a small prison to capture Lloyd. It is perfect for play as it has lots of spring-loaded shooters so you can defeat the bad guy! If you want to get your hands on this set it'll set you back (UK) £34.99/(US) $39.99.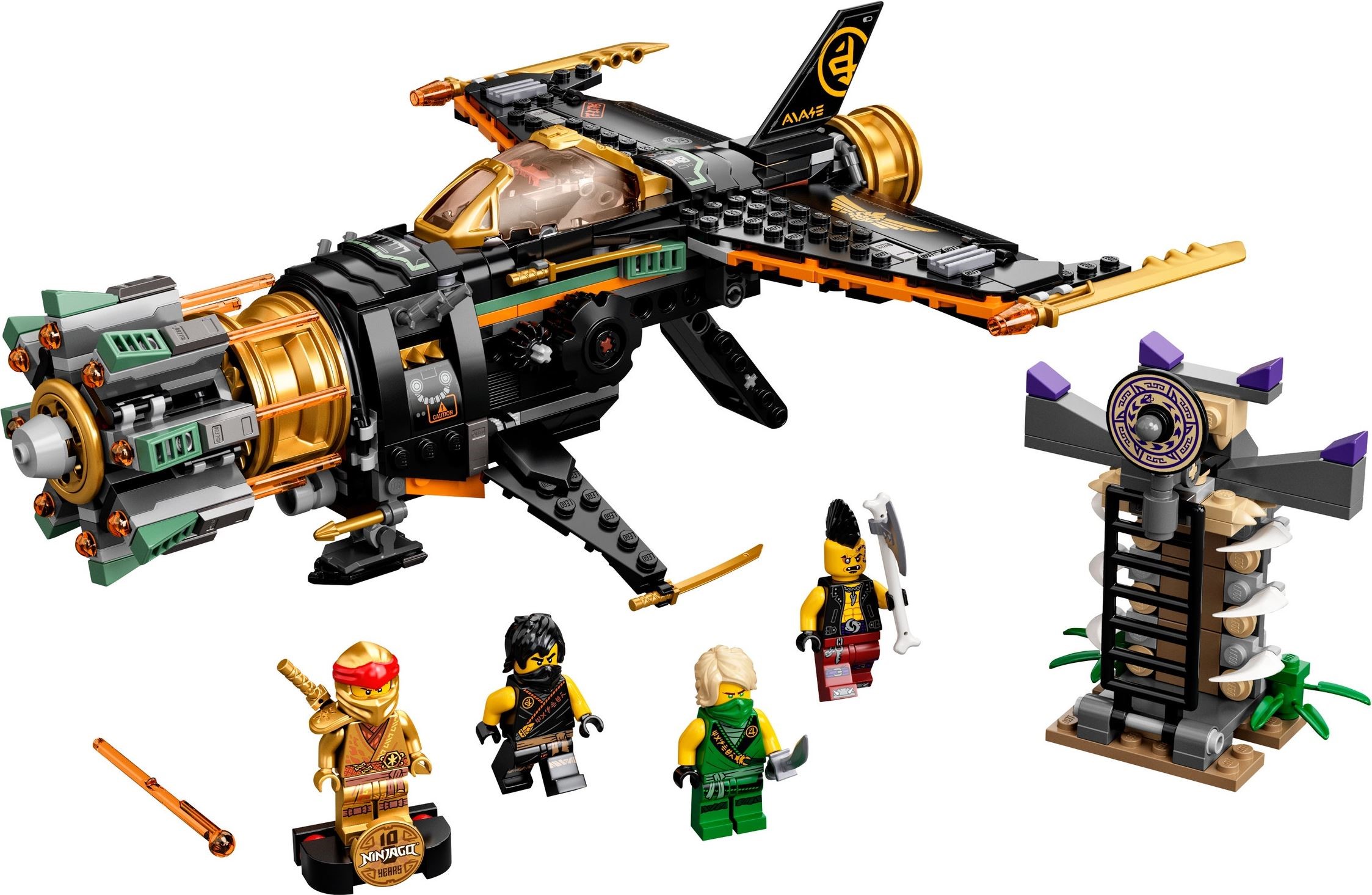 Imperial TIE Fighter (75300)
Next up on the list, we have our first Star Wars set on this list, the Imperial TIE fighter. This set is the newest and cheapest TIE Fighter that we have had in the 20 years of LEGO Star Wars and is a great gift for any child that likes Star Wars. The TIE Fighter itself can fit 1 minifigure and can shoot 2 green lasers out of the spring-loaded shooters. Included in this set are three minifigs, a TIE Fighter Pilot, a Stormtrooper and a NI-L8 droid. If you think that your kid would enjoy this set, it will cost you (UK) £34.99/(US) $39.99.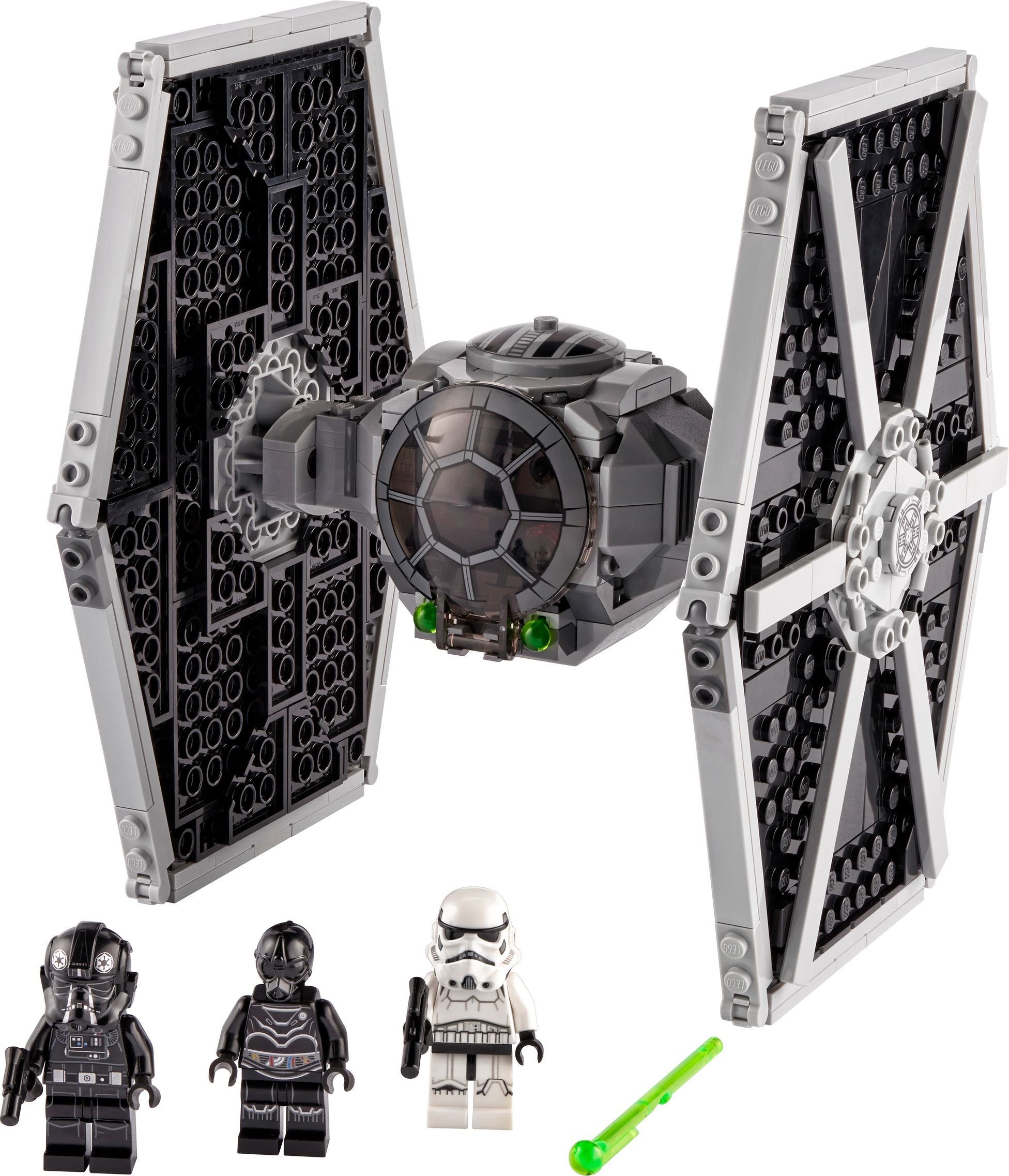 Get the Latest LEGO Sales & Deals
Skate Park (60290)
The next set is a perfect addition to any kids LEGO city! This set is made up of 2 awesome skate ramps, a car, a motorcycle, a palm tree and a wall with some street art painted on it. Also included, are 4 detailed minifigures. In my opinion, the best part of this set is that that it's all built onto one road plate which can connect to some of the other LEGO City sets and create a huge masterpiece. The price of this set is (UK) £24.99/(US) $39.99.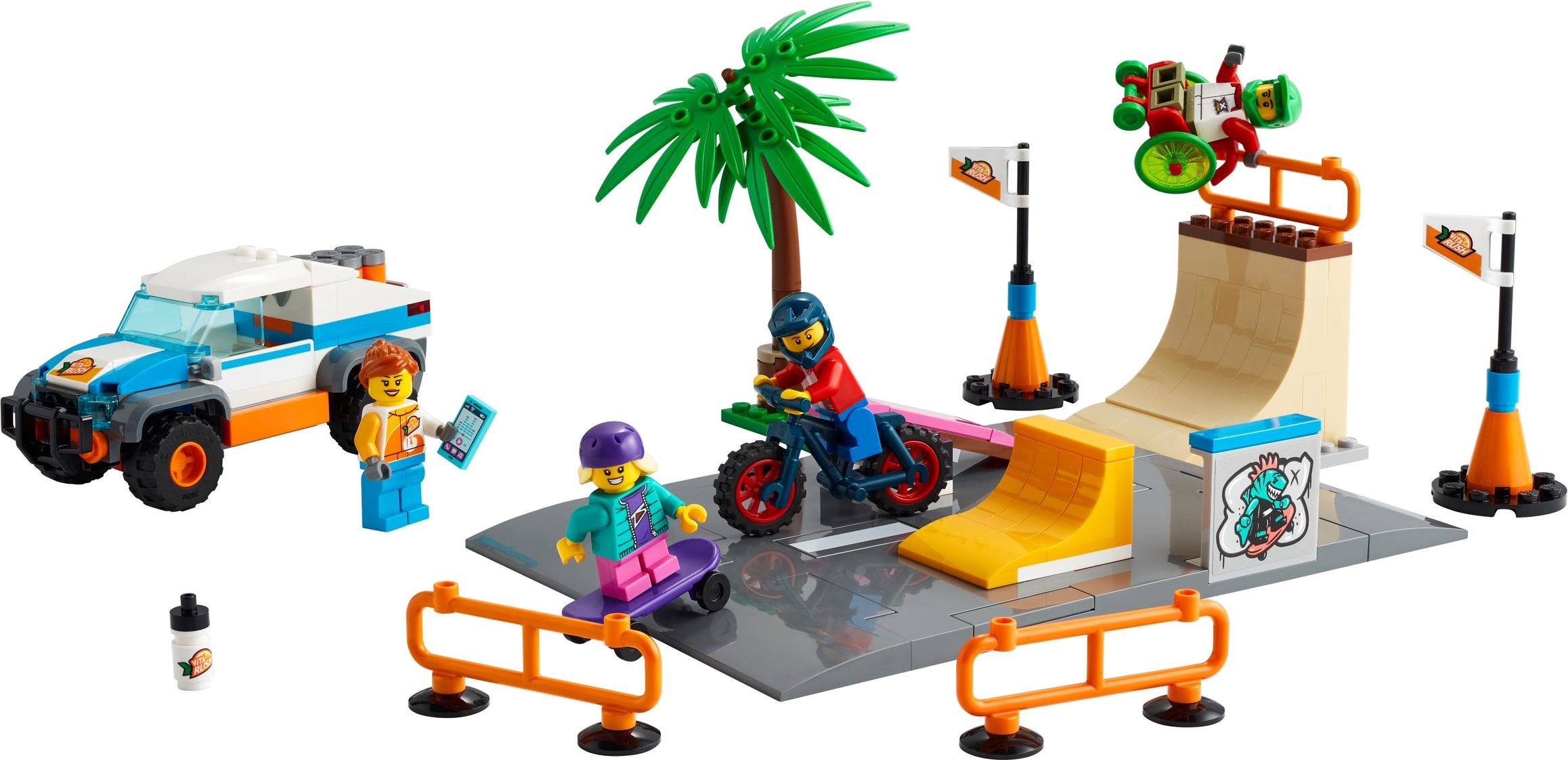 LEGO DOTS Pineapple Pencil Holder (41906)
One of LEGO's newest themes is LEGO DOTS and this is my personal favourite set of the DOTS line of sets. This set is a stylish way for your kids to keep they're stationary nice and neat, as it includes both a pineapple pencil holder and a watermelon paperclip container! The best part about the DOTS sets is that they come with lots of extra pieces so that you can decorate the builds however you like. This set goes for (UK) £17.99/(US) $19.99.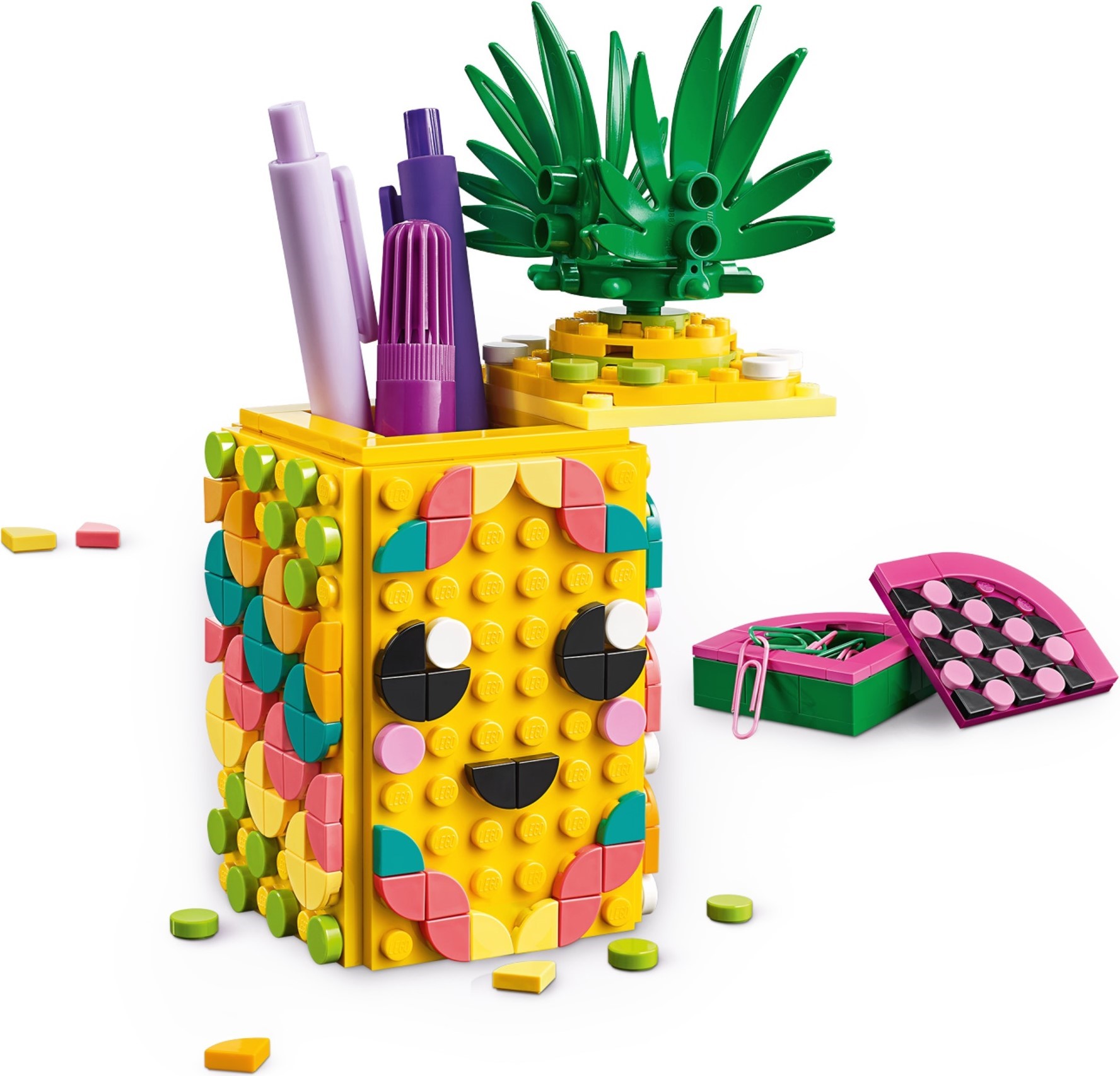 Miles Morales Mech armour (76171)
Up next, is one of the new LEGO Marvel Mech sets, the Miles Morales Mech Armour. This set is based on the Spider-verse version of Miles' look. The set comes with a super detailed Miles Morales minifig that any child will enjoy. This set is the cheapest on this list as it retails for (UK) £8.99/(US) $9.99.
501st Legion Clone Troopers (75280)
One of the most popular LEGO sets ever, the next set is the 501st Battle Pack. This set is great for any kids who like Star Wars as it includes 4 of the iconic 501st  Clone Troopers (one of them is a jet trooper) as well as 2 of the evil battle droids! Thew builds included in this set are a 501st speeder and AT-RT. The best part of this set is the super cheap price of (UK) £24.99/(US) $29.99.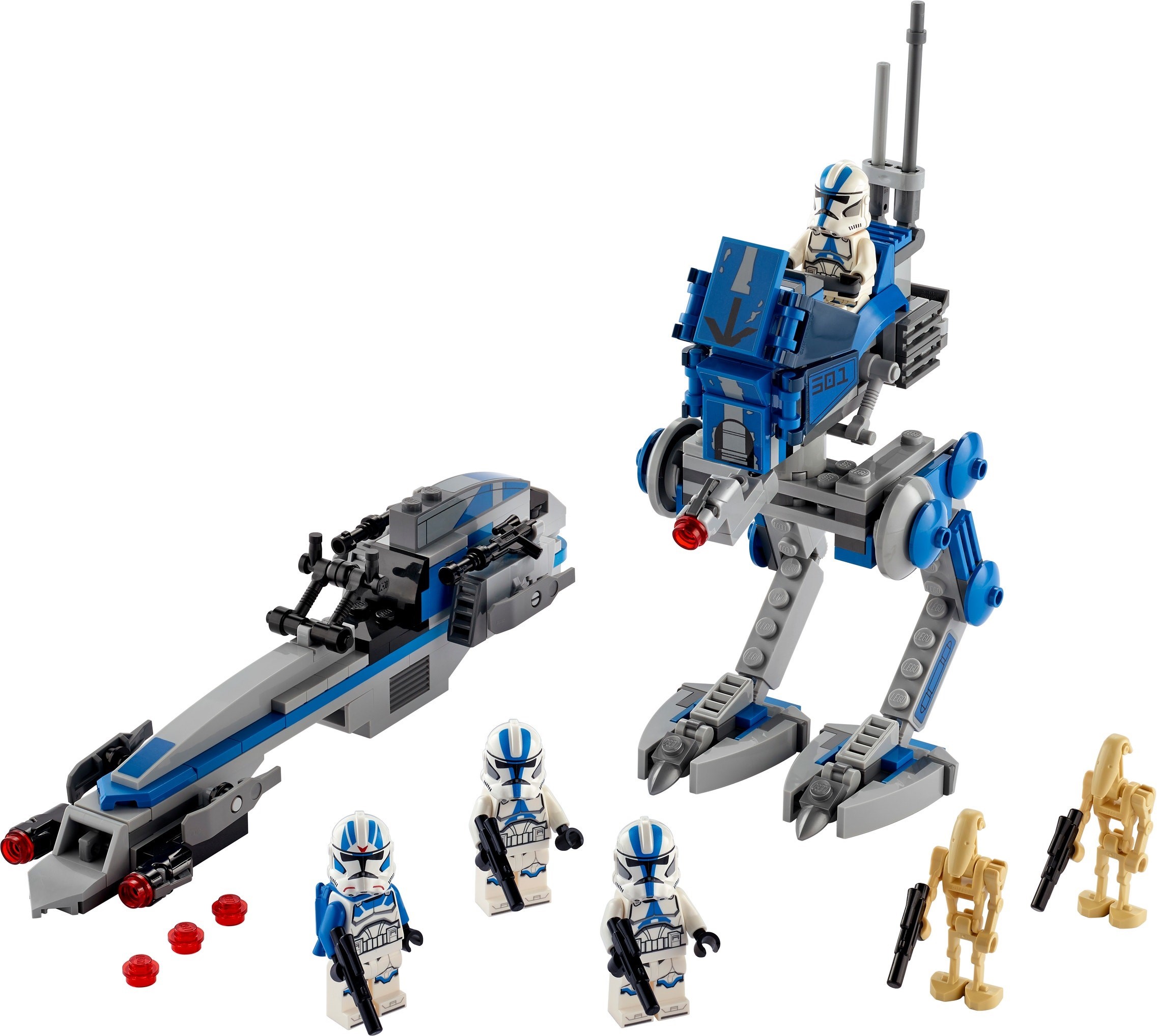 Holiday Camper Van (60283)
The final set on our list of best LEGO sets for 7-year-old children is the Holiday Camper Van. This set was released this year in January and is a great one! The camper van has space to fit all the minifigures inside with their baby! Some of the accessories included in this set are:
The price of this set is (UK) £17.99/(US) $19.99.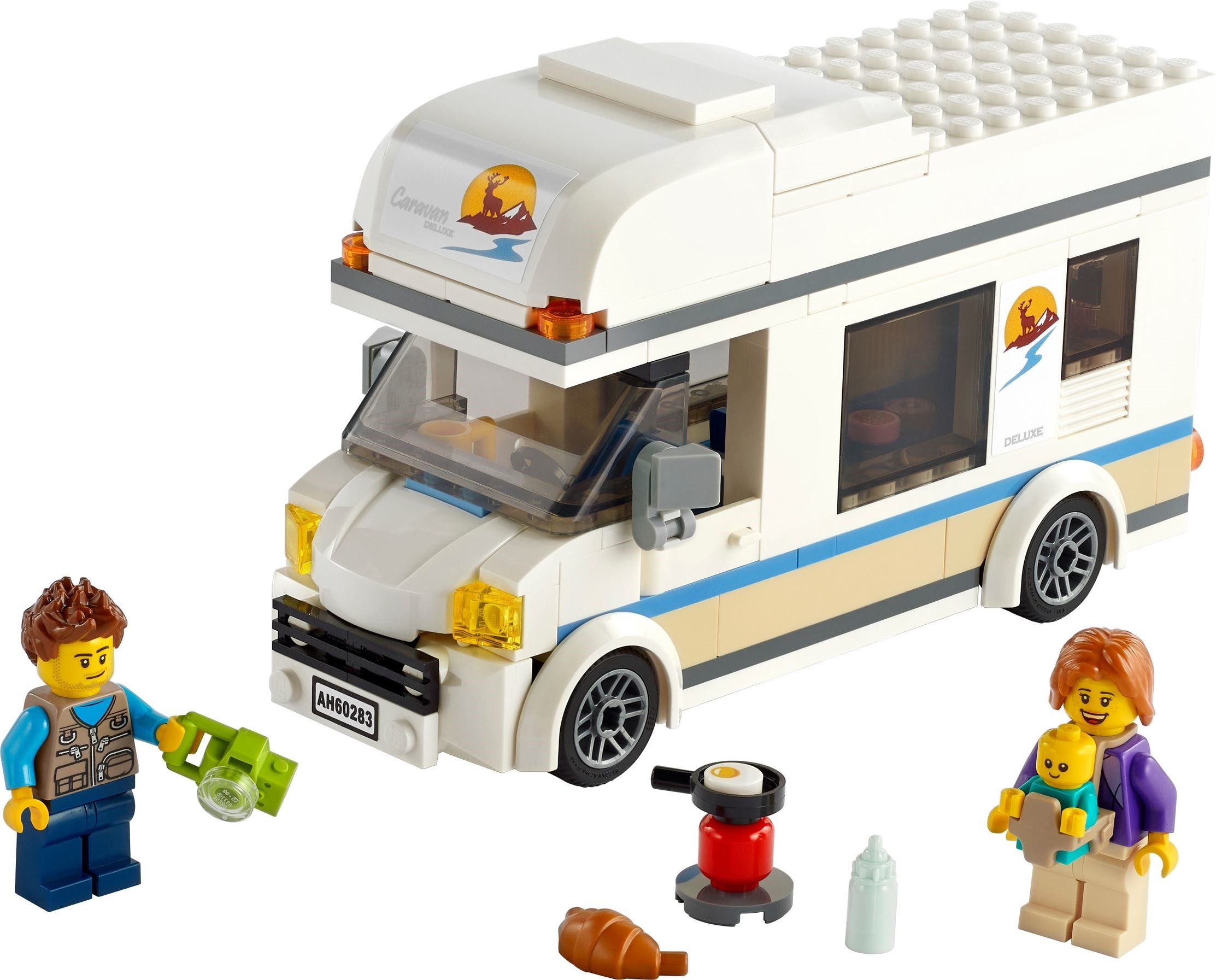 Bonus Set
If you just want to get some random LEGO for your child then I have to recommend that you get the Creative Suitcase (10713). This set has a few suggestions on what you can build with it, but you can create anything! It is also great as it gives you kid something to store their pieces in. It retails for (UK) £17.99/(US) $19.99.
I hope that you enjoyed my choices of LEGO sets for 7-year-old children. If you get anything from the list, I hope that your child enjoys it! Stay safe!
Images from Brickset
Get the Latest LEGO Sales & Deals