Since its conception in 1978 the LEGO minifigure has been a staple of the company. They have come in almost every set that LEGO have produced. But most of the time, the most desirable minifigures come in the most expensive sets and once the sets get retired the prices get pumped up on the secondary market, the most recent examples of this are Ahsoka and Captain Rex. This makes people wonder "Can you buy individual minifigures from LEGO?" So today I'm going to do my best to explain different ways that you can acquire minifigs from LEGO.
LEGO Accessory Packs
The first way to get minifigs without buying a set is to purchase a minifigure accessory pack. These cost between £10.99 and £12.99 and feature many different themes like LEGO City, Ninjago, Fairground and even one based on Spider-Man Far From Home! The sets come with four minifigures with the exception of the Spider-Man one that comes with three. These figures are almost always exclusive. All of these packs also come with a small side build.
This is probably the most well-known way to buy individual minifigures from LEGO. This is also, the cheapest way to buy them because they only cost £2.99. This year the 20th main minifigure series was released. The reason I said main is because LEGO have made multiple sub-themes like a Harry Potter series, 2 the LEGO Batman Movie series, 2 the LEGO Movie series and a few more! The only downside to buying minifigures this way is that they are blind bags which means that there is no way of knowing what minifigure is included in the pack you are buying unless you spend your time feeling the packets for unique pieces that distinguish them from the other minifigures in the series.
This was demonstrated in 2011 when the 10th series was released and along with it, the ultra-rare Mr Gold. There was only 1000 Mr Golds ever released! So naturally, every LEGO fan and their mum was looking for one of these shiny minifigs! If you're looking for minifigs that can be found in the one of series, then this is the perfect solution. But if you can't find the exact minifigure that you are looking for then you can look on eBay for the minifig that you are looking for and buy that one for a slightly higher price.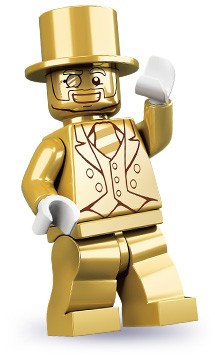 Replacements
If you are looking for a minifigure because yours had a misprint, then this is what you should do. Google "LEGO Customer Service" and email them with your situation. Due to the COVID-19 situation it is taking up to a week for them to respond with a solution to your problem. They will probably send a new version of the misprinted item. They are also free and you don't have to pay a penny, but please don't abuse this system otherwise this feature may take a lot longer to go through so that they can make sure it's actually a misprint.
LEGO Minifigure Factory
In the Disney Springs LEGO Store, there is an AWESOME station that you can create your own minifigure! To buy one personal customized minifigure would cost you $11.99. To create your minifigure you get your box that you can keep your minifigure safe in and then you can head over to a station that is a bit like a pick a brick wall but is a cylinder. Once you are there you pick a head, legs, a hair piece or a hat and an accessory. Next, you head on over to the next part which is a computer where you will design your very own custom torso! Firstly, you name your minifigure for it to be printed onto a 1X3 brick which will be its display stand.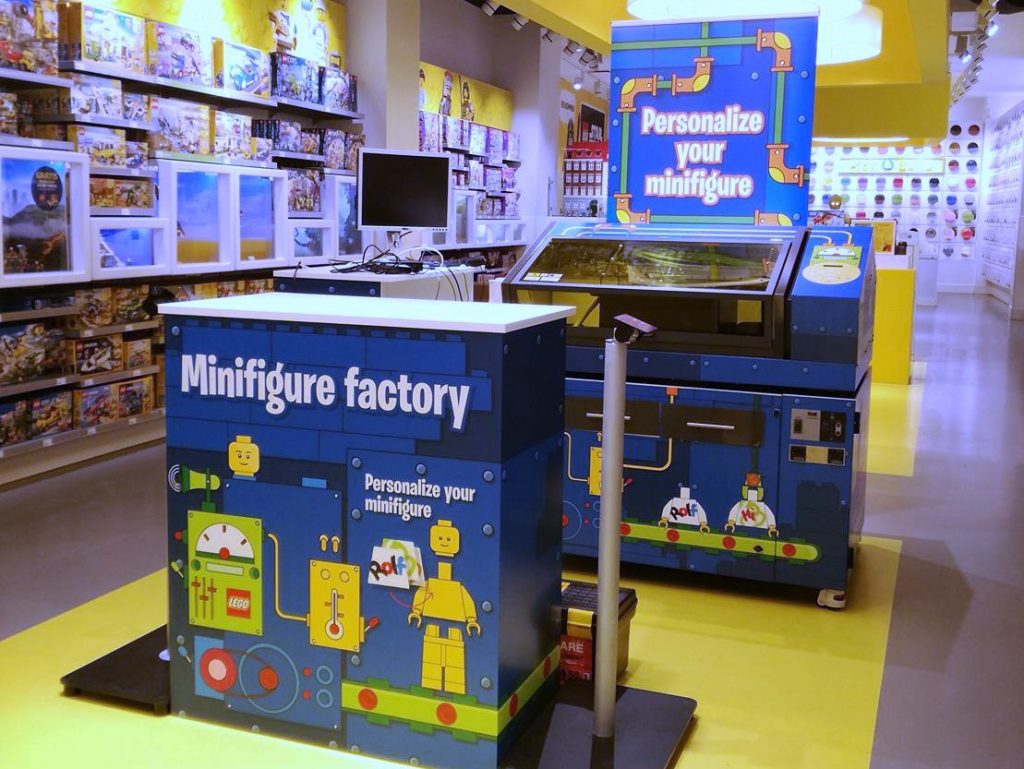 After that, you can either choose a torso from a selection of designs or you can choose to create your own by drawing one on the computer or by adding decorations or text. Once you have done this, a machine will print it onto a minifigure torso! Finally, you can build your minifigure and add it to your collection! The only bad thing about the Minifigure Factory is that it is only available at a few select stores. However, there are build a minifigure stations where you can pick the pieces you want to create a minifigure. Of course, this is limited to the parts that particular store has.
Promotional Polybags
On special events such as May the Fourth, LEGO gives away polybags that usually contain an exclusive minifigure when you spend a certain amount of money between a certain amount of time. Some from the Star Wars line include Darth Revan, Han Solo in his Hoth outfit, Admiral Yularen, TC-14, a first order Stormtrooper and a Shadow ARF Trooper. Unfortunately, they haven't made one for May the Fourth since 2016. But May the Fourth isn't the only time you can find promos like this. Often you can find these types of deals at LEGOLAND or even at your local supermarket. For a while, places were selling polybags with Star Wars minifigures inside which included brick-built display stands that could connect with one another using Technic.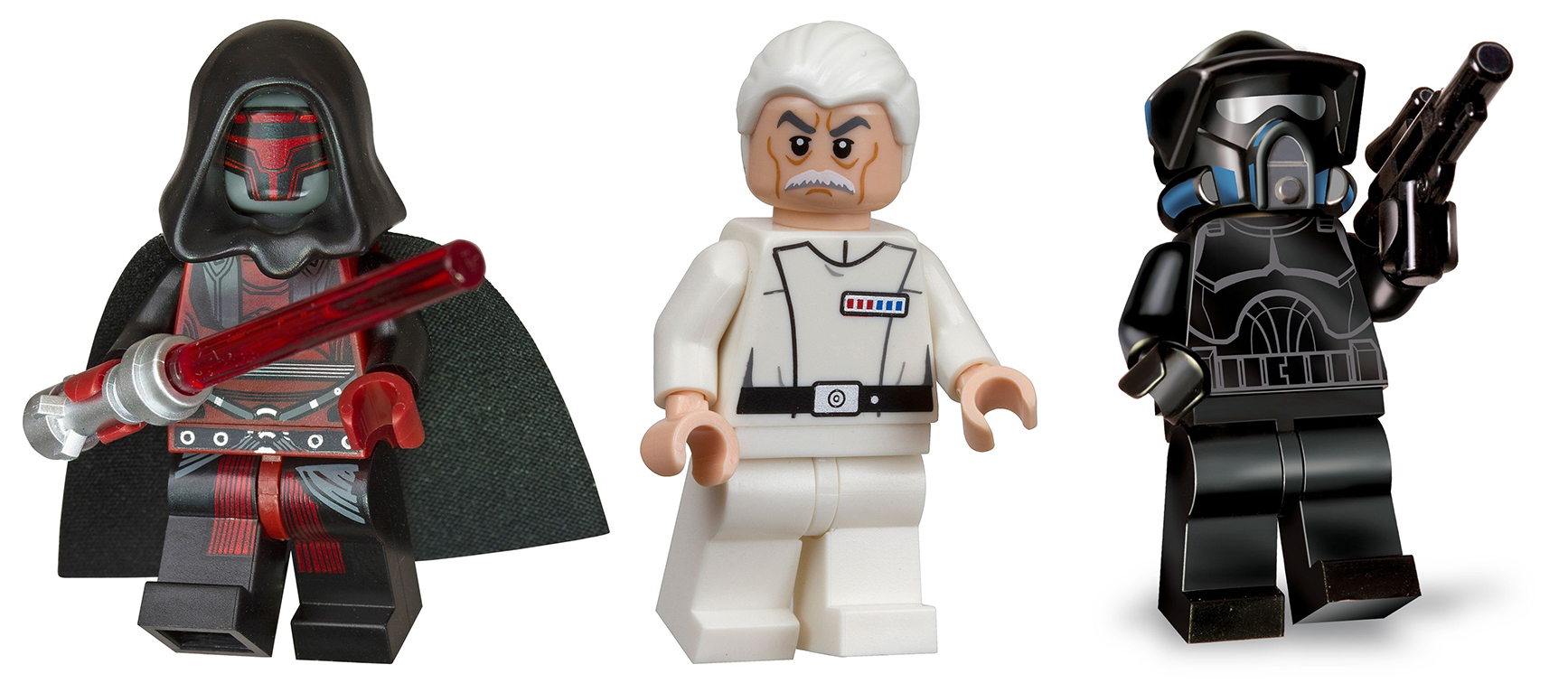 They also sell MARVEL polybags, the most recent being a Captain Marvel polybag that included a Nick Fury and a Captain Marvel minifigure that has a different suit than the normal figure. They also giveaway other polybags from all different themes like City, Friends and more.
Bricklink
Bricklink is a great place to buy LEGO sets, pieces and minifigures, especially if you aren't from countries like the US and the UK, as there are many different sellers from many different countries. They sell almost every single minifigure that LEGO have ever made and you can buy them either in used or new condition. Also, if you are only looking for specific piece of a minifigure such as the torso then you are in luck because they sell individual minifigure parts as well!
Sets
I know that this sounds stupid because I'm meant to be telling you how to buy minifigures separately but if you are looking to build an army of stormtroopers or get lots of police officers or criminals then your best bet is to buy multiple battle packs. You can buy cheap sets from City and mix up the bodies to create different characters and then just sell the build without the figures on somewhere like eBay, or use the pieces as spare parts.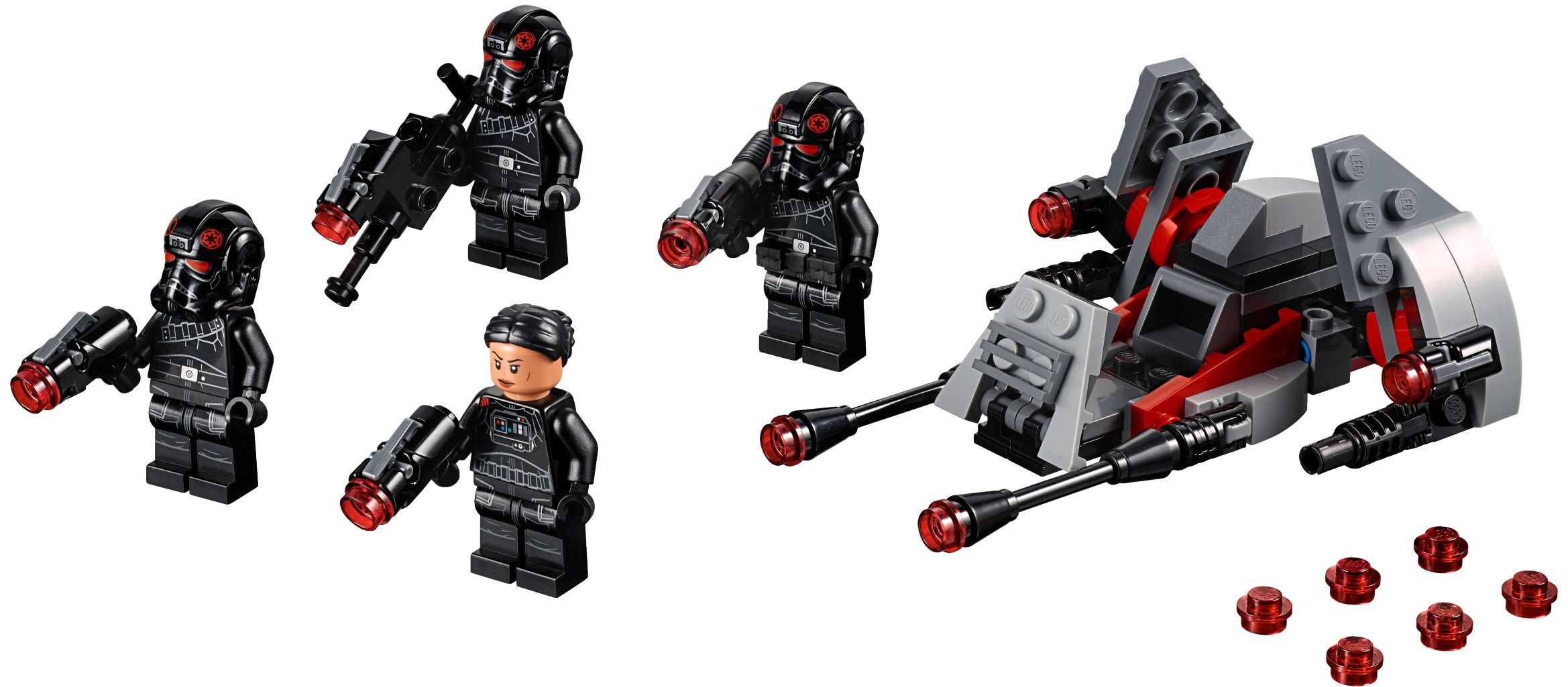 If you can't find what you want from any of these sites that I have talked about, then you should go straight to FireStar Toys! It is by far the best store that you can buy LEGO from, especially if you are looking for Star Wars or Ninjago minifigures. Also, if LEGO haven't made the figure you are looking for, then you should take a look at some of their custom minifigures! You can also buy weapons or accessories for your minifigures. There are custom printed arms for minifigures that LEGO have made and the design matches the look of LEGO's minifigure design perfectly!

So that was a lot of the ways that you can buy minifigures from LEGO. I hope this post helped you! Stay safe!
All images are from Brickset unless otherwise stated