If you're reading this, you most likely have a passion for LEGO; this is a blog dedicated to it after all! However, there is a chance that you may be someone who's recently gained a interest in LEGO or revived your old love for it and happened to stumble upon this page. Many experience what is known as a "dark age" in LEGO, where they grow into their teens and may believe themselves to be too mature to play with them. I just recently went through a period of this for 3 years and only rekindled my relationship with the wonderful world of plastic bricks a little less than a year ago.
Having personally gone through this myself, I know how daunting or confusing it may be to catch up with all the different LEGO themes, fan-made builds (or MOC's being the technical term), Custom Minifigures and Custom Accessories. No need to panic however, for I'm here to help guide you through all of this creative madness brick by brick. With all of that out of the way, let's start with what I believe is the most important and fundamental part when it comes to buying LEGO sets; the themes.
LEGO Star Wars
If you've played with LEGO's from 1999 and up, this is most definitely a familiar name to see pop up. Being one of the first licensed brands LEGO ever created products for, Star Wars has been a staple in their catalogue since and remains one of the more consistent themes LEGO has to offer. Despite this familiarity, the LEGO Star Wars theme has changed quite drastically over the years, with new films having been released since 2015, a continuation of the Clone Wars TV series titled "Star Wars Rebels", more complex and updated character designs, and a series known as "Microfighters", consisting of miniature builds of infamous vehicles from the Star Wars universe with their respective pilots.
There has also been some mainstays that have remained over the years with new sets based off the previous movies still being produced yearly and updated versions of iconic builds like the Millennium Falcon and Slave I. Whether you're a fan of the series or not, many high-quality and fun sets come from this line and it's always worth picking up a few.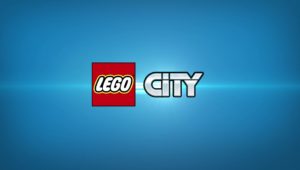 LEGO City
Existing since the start of the LEGO brick's rise to fame (albeit not exactly under the "City" name), LEGO City consists of people and thing we see all throughout our day-to-day life: emergency responders, policemen/women, miners, trains, planes, and small hotdog stands, these are the sets for those who enjoy the little things in life or world-building and creating a perfect LEGO civilization for your minifigs to co-exist within. Like the LEGO Star Wars sets, City is something I would consider a must-have as the familiarity of each set being real-world reflections adds to the overall enjoyment derived from the sets.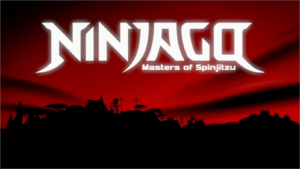 LEGO Ninjago
Starting from 2011 and being a consistent product line (with the exception of a short hiatus), Ninjago is a fictional world in which teenage ninja's fight against various forces of evil in modern day times. Drawing heavy inspiration from Asian myth and cultures, the series has traditional clothing styles, architecture, and even its own form of martial art (spinjitzu), while blending in futuristic city landscapes and robot/mech technology.
Spanning 10 successful tv seasons, video games, children's books, and a full-fledged movie, the series has become a surprising success in LEGO's lineup and justifiably deserved; LEGO Ninjago has some of the most original storytelling and unique world-building that is comparable to that of LEGO Bionicle. Whether you're a fan of the show or not, the sets are always interesting and creative and would definitely be worth checking out.
Get the Latest LEGO Sales & Deals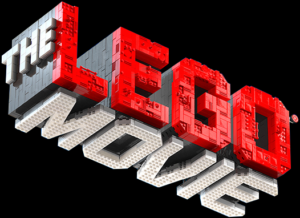 The LEGO Movie
If you haven't been living under a rock since 2014, you've heard of the LEGO movie by now. Critics raved over the film when it released and is arguably one of the more recognizable franchises LEGO has created in recent times. Not going into the plot as two spin offs (LEGO Batman Movie and the aforementioned LEGO Ninjago Movie) and a sequel have been produced since the first entry in the series, the movies generally have enjoyable and hilarious moments with lessons that kids (and adults) will appreciate and lovable characters that are easily likeable and have become fan-favourites to many builders.
What makes this series a successful one is the connections viewers create with the film and sets based off of the film allow them to recreate scenes from the film and characters the audience has grown to love. Also featuring its own line of games and books as well, the franchise has gone on to become a major name for LEGO and with a sequel to the LEGO Batman movie and a third spin-off already undergoing production, these no doubt that the LEGO Movie is here to stay as a flagship for the brand.
LEGO Super Heroes (DC Comics/Marvel)
Since I've already touched upon LEGO Batman, it's time I mentioned what else there is to offer for LEGO Super Heroes. Launching in 2011 with DC comics and a year later with Marvel to coincide with The Avengers film, super heroes is exactly what the title suggests; legendary super heroes interacting with their respective worlds and saving the day once again.
While success varies depending on the hero the sets focus on, the ones that seem to sell the most based on my observations are Batman, Spider-Man, and the Avengers sets. As these are well-established names that kids and adults alike recognize and with the success of comic heroes in cinema lasting for over a decade now, the theme has been a very popular pick for many customers and has garnered its own fair share of games, books, and other forms of merchandising and I would see LEGO renewing these licenses for years to come.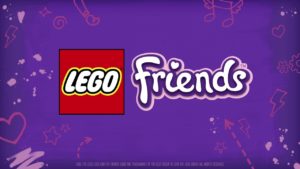 LEGO Friends
As my last theme I'll be discussing in this article, I thought it would be fitting to end on something that was and still is considered revolutionary for LEGO and toys itself. While LEGO has always tried to maintain that every age and gender can play and enjoy their products, there was a vast difference between sales from boys and sales from girls. For one reason or another, sets didn't attract enough of a female audience and with attempts to fix this with series like Belville, nothing seemed to remedy the situation.
In 2012 however, the LEGO Friends line was revealed and featured a "mini-doll" figure that was smaller and thinner than traditional mini figures and sets focusing on real life like City but more accessible and "cutesy" topics like café's, suburban houses, salons, and pink convertibles. The series was something special and solved the gender divide that had existed for decades. Webisodes were produced around the characters in the friends universe and the mini-doll design became popular enough that series following Friends like LEGO Elves maintained the design that allowed friends to become so liked by young girls everywhere.
While I definitely skipped over many amazing themes LEGO has at their disposal, I find that these 6 make up the basis of what's most popular with LEGO fans and are excellent starting points for both veterans and newcomers. LEGO sets make up a large core of what the brand strives to achieve but at the end of the day, LEGO is about unleashing your childlike creativity and imagining whatever your heart desires. Whether someone achieves this through the themed sets or by disassembling sets and creating their own creations is up to personal preference, but the themes LEGO have offers new designs and exclusive pieces and can take any custom build or collection to new levels.
Get the Latest LEGO Sales & Deals