Ladies and gentlemen, thank you for joining us as we continue our newest series: Interview with an AFOL. In the following weeks, every Tuesday and Friday, we will be having interviews with AFOLs of different kinds. There will be photographers, collectors, builders, animators, and even bloggers! We'll try to learn a little more about them and see how they came to love the plastic brick (or people) we all love. Some of these AFOLs are well known throughout the community, while others, not so much. No matter who they are, they are all incredible people who have at least one thing in common: Love for LEGO.
Today we have Rei, a.k.a. 030079ar on Instagram.
Can you tell us a little bit about yourself?
My name is Rei, I'm a visual artist and game designer, Sir, stationed at East Java, Indonesia.
How did your journey with LEGO begin?
I was searching for toys, for references in 2018, and that's my comeback to LEGO. I once had LEGO as a kid, back in '93 and when I hit 14, I switched to Gundam Kit. I stopped collecting in 2005, and came back in 2018 as a LEGO fan again.
What about your journey with photography?
I used to shoot only as a proof of my collection, but later I stumbled into another photographer who inspired me. As a visual artist, I can apply my visual effect skills to my shots, since I once worked in Local News Media several years back.
What do the people around you (friends/family) think about your obsession?
Well, at first they were… well… against it. But as soon as I reached 2000 followers, and started gaining clients for my photography, people started to believe in it. I can safely say my hobby feeds me now.
I suppose that your favourite theme is Star Wars, but do you have any other LEGO theme you like?
Batman is my fave theme, too, and also GoTG.
Who has been an inspiration to you?
A.Sith.Load.of.Lego, Lapfo79, Cowbrickz, and Gree01
Can you tell us which set is your favourite?
Death Troopers Battlepack, Mandalorian Battlepack, Imperial Hovertank, Clone Turbo Tank, Slave 1 Anniversery, Batman Crypton Batmobile, GoTG Milano 2… That's too much, but I had lot of Death Trooper Battlepacks, so I guess that's my most favourite set.
Speaking about your photography, what kind of gear do you use?
I use my phone, Redmi Note 5 and Redmi S2, cheap but very versatile. Occasionally, I also use a small lens made by a local photographer.
Would you say you're more of an indoor or outdoor kinda person when it comes to photography?
Outdoor!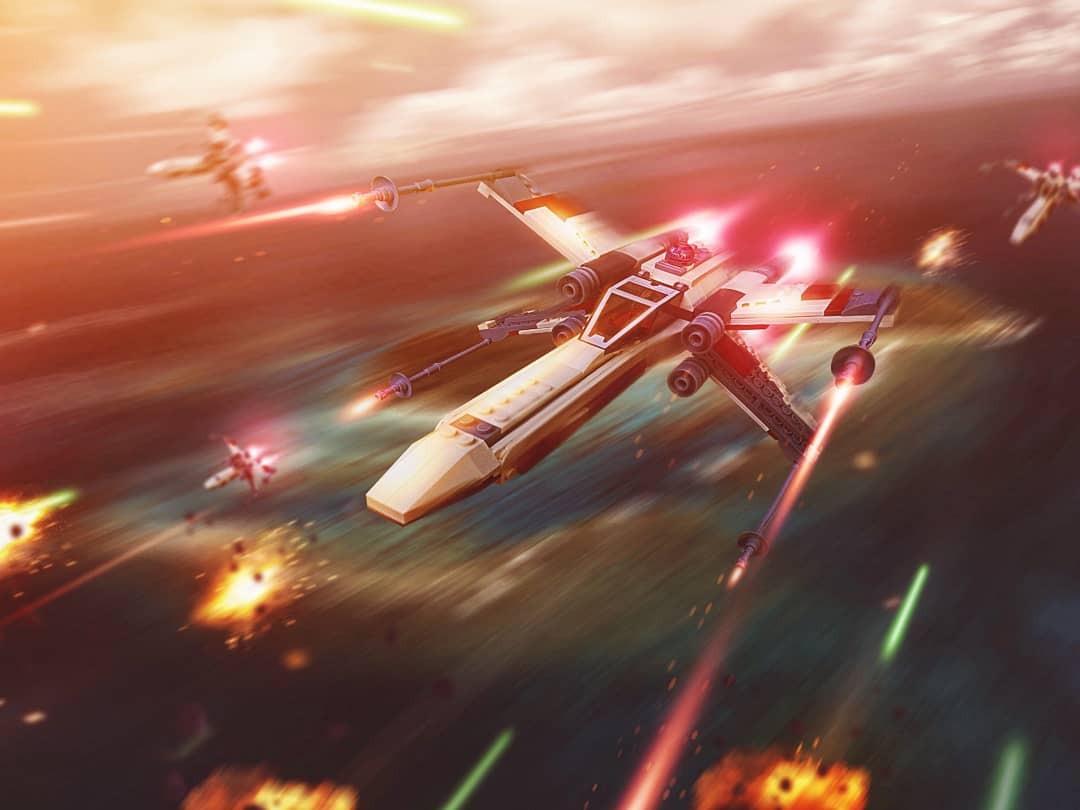 What kind of preparations do you make before taking a picture?
Usually, I wait for the sun. Since I'm using my phone, I mostly depend on the sun.
How much do you edit afterwards? Do you have a favourite software or app?
Of course, I have! I'm using Photoshop, I mostly edit in one or a couple of hours.
What is your biggest challenge when photographing?
Lighting, details, and sometimes, the sun is hiding.
What aspects of your photography skills would you like to improve on?
I would like to do manual shots more, still saving for camera and setups.
I know that you are good at making tutorials, can you give our readers the link where they can find them?
Thank you, it's on bit.ly/030079Tutorials
Thank you again! I am sure that readers will find out your account very interesting.
And that's it, folks! Thank you, Rei, for having this interview with us and letting us take a sneak peek into your world. As for everyone else, don't forget to check out Rei's Instagram page!
Have a bricktastic day!
All the images belong to 030079ar
Get the Latest LEGO Sales & Deals