Ladies and gentlemen, thank you for joining us as we continue our newest series: Interview with an AFOL. In the following weeks, every Tuesday and Friday, we will be having interviews with AFOLs of different kinds. There will be photographers, collectors, builders, animators, and even bloggers! We'll try to learn a little more about them and see how they came to love the plastic brick (or people) we all love. Some of these AFOLs are well known throughout the community, while others, not so much. No matter who they are, they are all incredible people who have at least one thing in common: Love for LEGO.
Today we have Beril, a.k.a. bibicik on Instagram.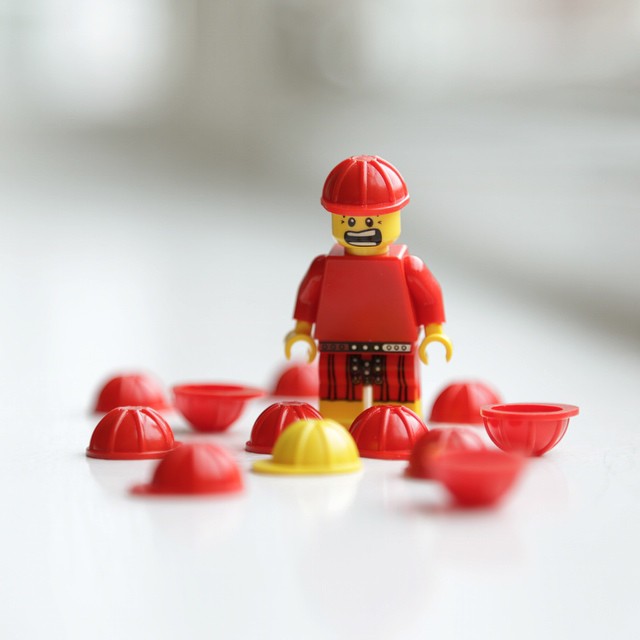 Can you tell us a little bit about yourself?
Hi, I'm Beril, a Turkish film producer living in London. I'm 39 years old and I take pictures of LEGO for fun!
How did your journey with LEGO begin?
About 7 years ago I met a guy who carried a small figure of Einstein with him. He'd take photos of Mini Einstein on his travels; in front of the Eiffel tower, the Golden Gate Bridge etc., which I thought was an excellent idea. I wanted to do something similar but I didn't want to commit to just one figure, so, LEGO minifigures it was.
What about your journey with photography /collecting?
For me this started primarily as a photography hobby, but I also love all the different characters that are out there. So, I inadvertently became a bit of a collector as well.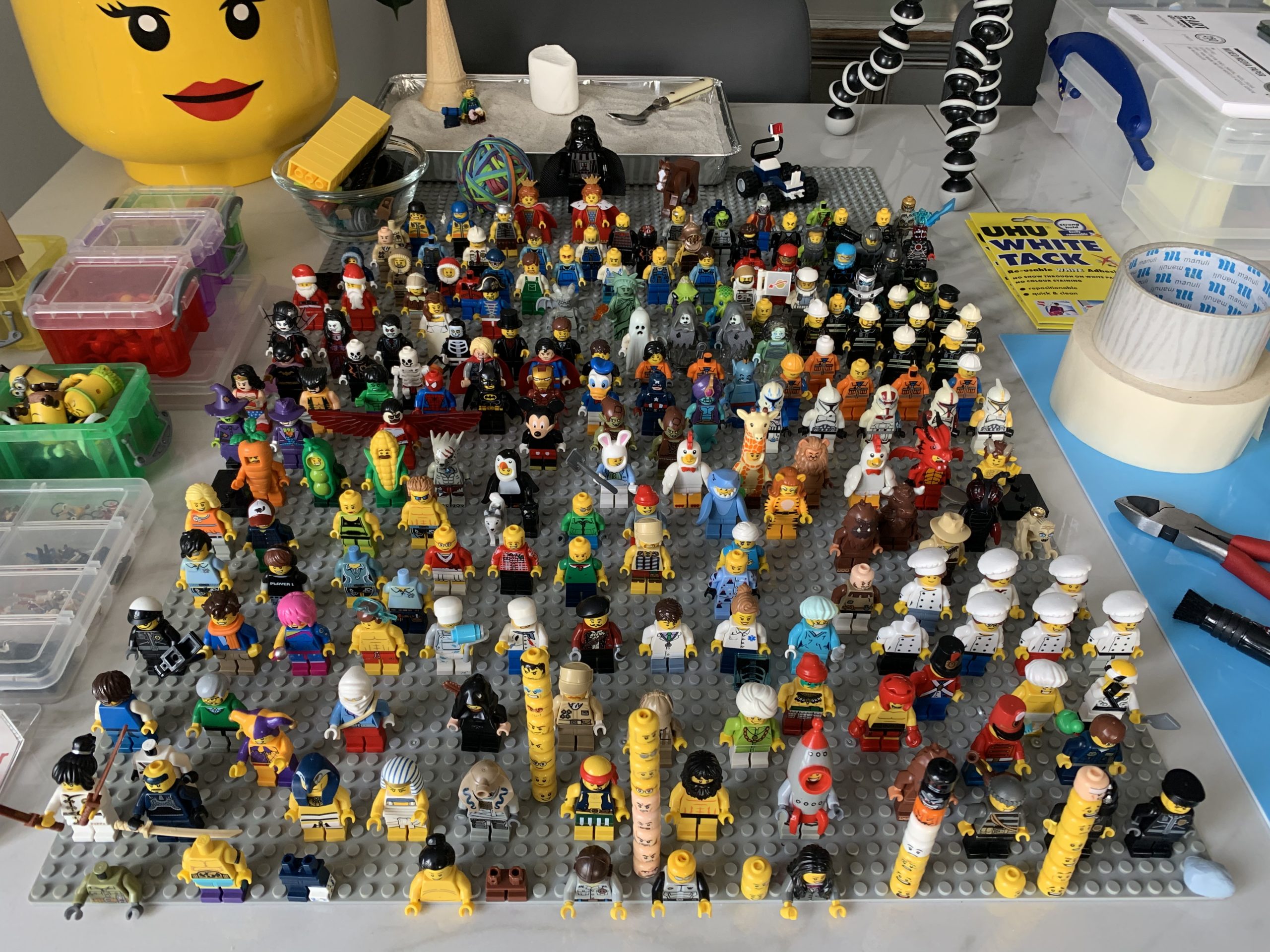 What do the people around you (friends/family/spouse/children) think about your obsession?
They like it. They probably think it's a quirky little hobby, but people in my life are generally quite supportive, and interested. My mother is my biggest fan and this has become a shared hobby of sorts, we even have brainstorming sessions together to come up with new ideas. And of course, sharing a hobby with loved ones only makes it more fun.  It's also a great ice breaker – when shooting outdoors or in public places, more often than not, complete strangers will come up to me and ask what I'm doing, wanting to chat etc. It's like walking a puppy in a park – attracts attention.
What is your favorite theme?
I don't really have a favorite lego theme though it seems like I regularly rotate between my Storm Troopers, superheroes, workers and animal suit mini-figures. The chicken suit guy specifically is definitely on the top of the list.  As for a larger "theme" in my photos, I'm big on humor and puns. Also, minifigures interacting with real life objects.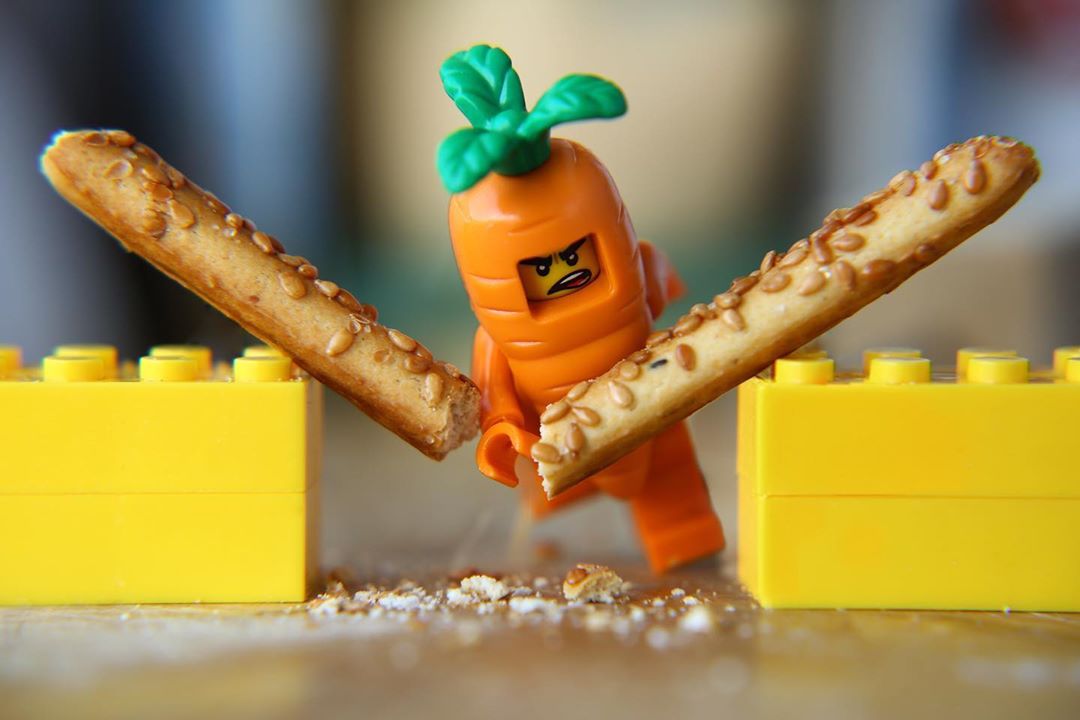 Who has been an inspiration to you?
When it comes to minifigure photography, Tanaka_tatsuya is brilliant with flipping the perspective. Slinkachu is great with making a point.  And then of course there are many excellent LEGO photographers out there – too many to count.
What kind of gear do you use?
I generally shoot with a Canon 5d Mark3 and good old natural light. I'm not a very technical photographer, I'm much more interested in the story part so I'm pretty light with kit. That might also be because I'm not very good with artificial lighting, but let's go with my first answer 🙂
Would you say you're more of an indoor or outdoor kinda person when it comes to photography?
Both – these days more so indoors due to the current state of the world but normally, both. I do miss the days where I could lie down on the streets, without thinking twice, to get a nice shot though…
What kind of preparations do you make before taking a picture?
I charge my batteries and dust my minifigures. Maybe try to create a makeshift support mechanism for a figure, if it needs it. And then I just experiment with angles and backgrounds until I'm happy.
How much do you edit afterwards? Do you have a favorite software or app?
Most of the time, not much at all – just tiny tweaks with the Instagram app. Unless I'm trying to mask a wire or something, at which point I use Enlight Photofox.
What is your biggest challenge when photographing?
Time. I like to take my time when shooting, and can easily spend a couple of hours playing. It's difficult to find that kind of time when real life happens…
Where do you get your ideas?
Puns, idioms, random stuff… Sometimes I'll have an image in my mind, other times I'll think of a caption first and then will try to put together a scene for it. For me, the caption is often just as important as the picture itself, so "inspiration" usually strikes through one or the other.
Any advice or tips you'd like to share? A secret of yours, perhaps?
Just have fun with it, and don't worry about how many likes a picture gets or how many followers you have. As long as you like what you've shot, you're good. Having said that, there is a brilliant LEGO & minifigure community out there that's really kind, so you can't really go wrong. Also, blu tack is your friend.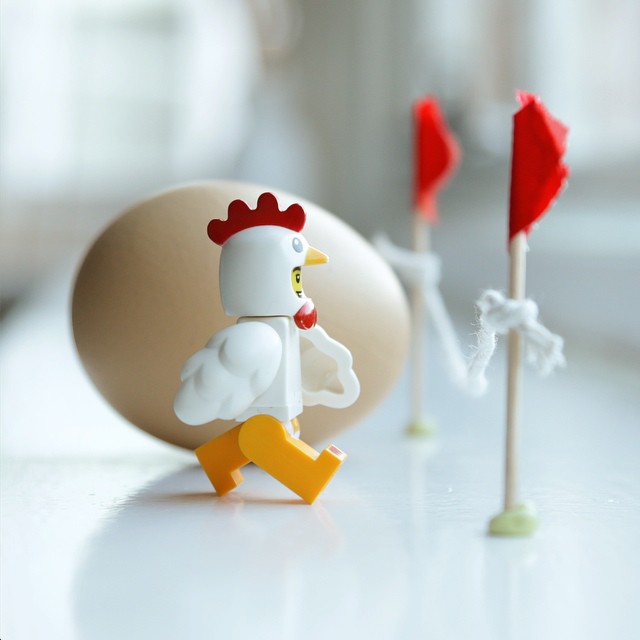 And that's it, folks! Thank you, Beril, for having this interview with us and letting us take a sneak peek into your world. As for everyone else, don't forget to check out Beril's Instagram page and give her some love! She's a brilliant photographer worth following.
All images belong to bibicik
Get the Latest LEGO Sales & Deals