Ladies and gentlemen, our "Meet the Team" series is over and now we are back with our regular interviews. As you know, every Tuesday and Friday, there will be interviews with AFOLs of different kinds. There will be photographers, collectors, builders, animators, and even bloggers! We'll try to learn a little more about them and see how they came to love the plastic brick (or people) we all love. Some of these AFOLs are well known throughout the community, while others, not so much. No matter who they are, they are all incredible people who have at least one thing in common: Love for LEGO.
Today we have Anthony Bill, a.k.a. BillsBrickz on Instagram.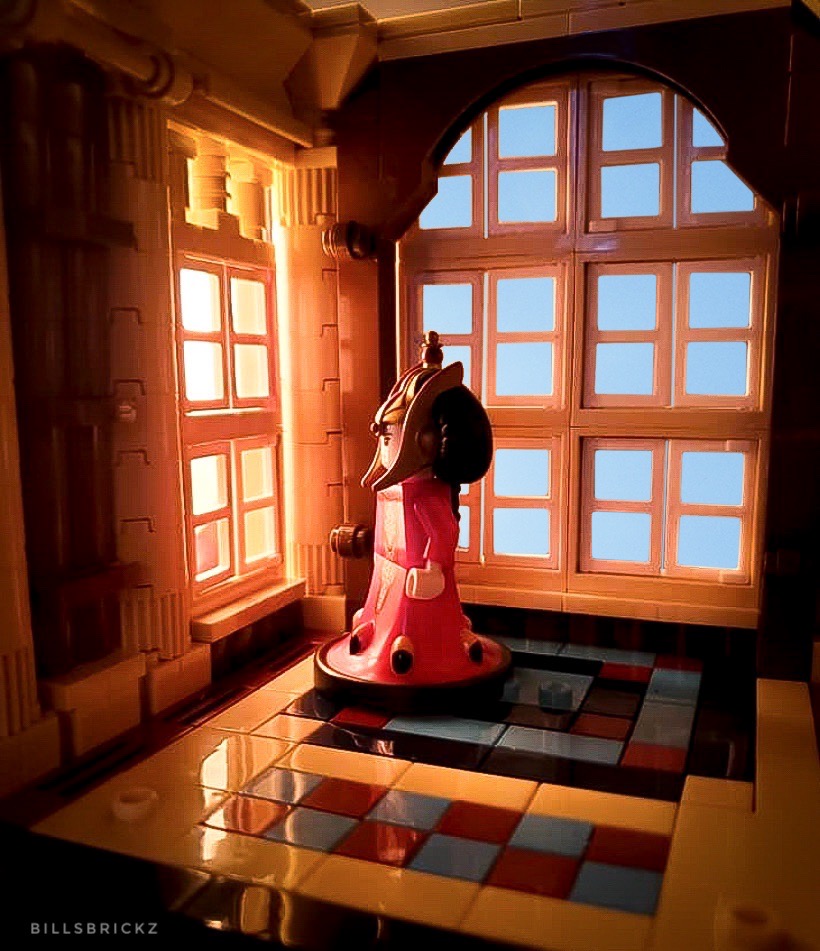 Can you tell us a little bit about yourself? 
My name is Anthony Bill AKA BillsBrickz, a new father to beautiful twins (my idea of calling them Luke and Leia wasn't very well received by my partner!) I live in Cambridge, UK, and by day I am a Technical Representative for a high-tech engineering company, by night I am a LEGO MOC builder/photographer!
How did your journey with LEGO begin? 
My love for LEGO has stemmed from my childhood, my first set was from the pirate theme but I had a diverse collection throughout and always loved building MOCs, especially with my younger brother. I then rediscovered my love of the brick and got back into building around 5 years ago due to my love of Star Wars after seeing the UCS Slave One set!
What about your journey with photography/building? 
I first began approximately 17 months ago. I began by using Instagram as a platform to promote my Star Wars MOC instructions. With little knowledge of both photography and the social media platform, I wasn't very active for the first couple of months (or popular!). I then began taking pictures with coloured card backgrounds to try and gain more attention. This also wasn't very successful and I needed to stand out, this was when I had the idea of building MOC LEGO backgrounds to shoot minifigures with, I now wouldn't have it any other way! It's become a passion shooting scenes and building rather than promoting the MOC instructions!
What do the people around you (friends/family/spouse/children) think about your obsession? 
My partner is very supportive and occasionally helps with building and dismantling (which I hate!). My brother is also a keen AFOL and my parents think it's funny! I am excited to share my passion and love of LEGO with my children once they are old enough and it's a great cover story when I purchase more LEGO!
What is your favourite theme? 
Easy one for me – Star Wars! Can never have enough PEW PEWS! Everything I build and shoot revolves around that theme and will continue to do so for the foreseeable future. That said, my personal collection is quite varied ranging from Ghostbusters to many of the IDEAS sets.
Who has been an inspiration to you? 
There are so many unique, friendly and helpful community members on Instagram! Accounts such as @supa_dupa_lego_troopa, @cowbrickz, @minifigs_james and @030079ar have always been very supportive and have helped me progress and learn! Another personal favourite and inspiration is @lego_nuts. His work is incredible and really encourages me to push my MOC building skills to the next level.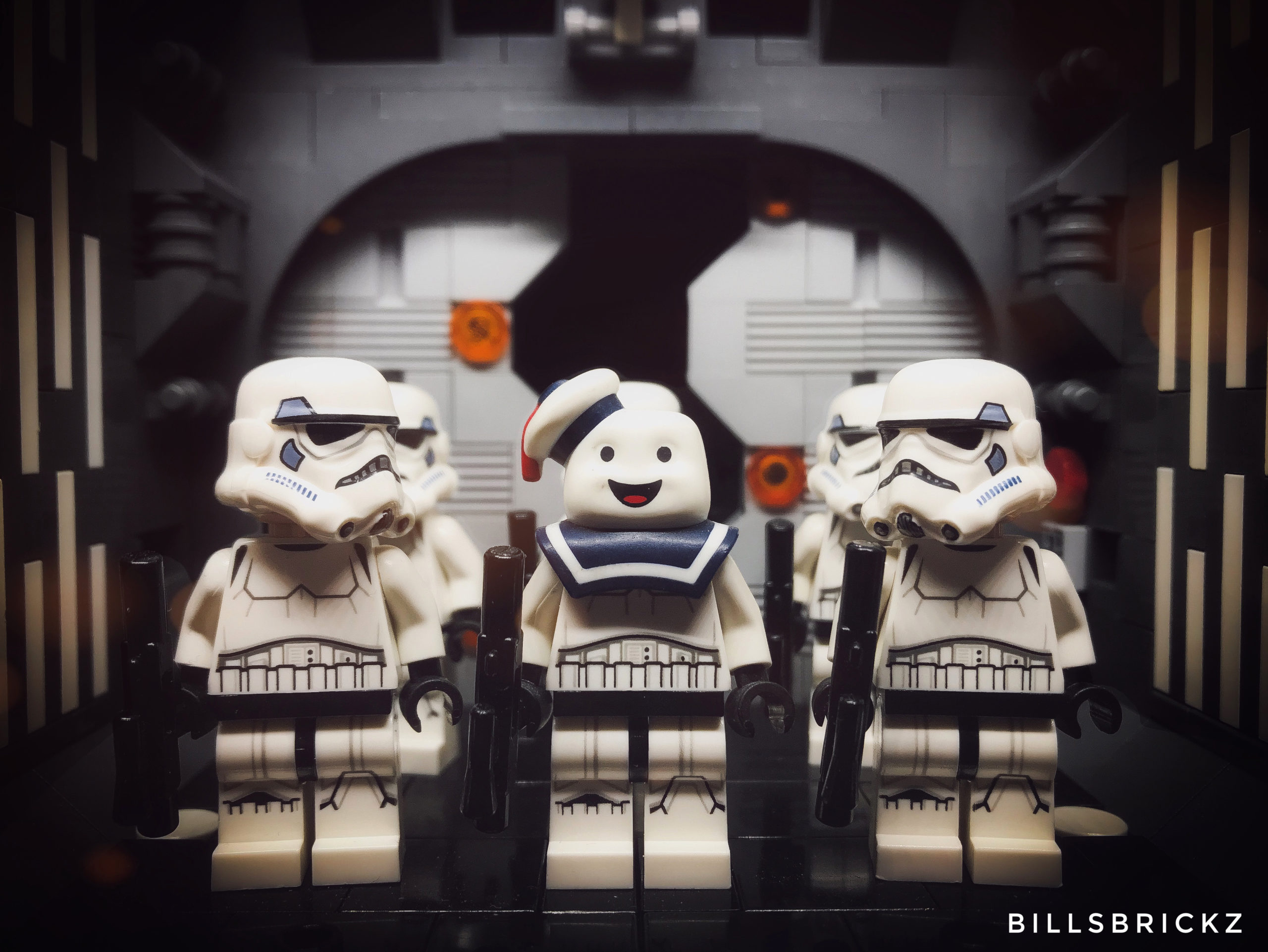 What kind of gear do you use when taking pictures? 
I have recently purchased a DSLR camera as I previously only used my phone camera (99%). However, I need to also invest in a decent lens, so for now, I will continue to use my phone which is an iPhone XR. As lighting is also key to any LEGO photograph, I use a number of LED strip lights which I removed from an old lightbox! They are perfect for what I require. I am also looking to invest in some better lighting equipment in the future such as a Lume Cube.
Would you say you're more of an indoor or outdoor kinda person when it comes to photography? 
Indoors only! What would the neighbours think! No, in all seriousness I only shot indoors as my backgrounds are all brick built and do not have a need to shoot outdoors. Plus, I can stay warm and dry!
What kind of preparations do you make before taking a picture? 
Before taking any pictures, I have to make sure the lighting is correct – this usually involves taking a number of test pictures. I also use these to make sure the minifigures are in the desired positions, and to make sure the MOC build is viewable. The MOC builds are usually 32×32 studs wide but after test photos I sometimes have to extend this to ensure the build is fully visible in the entire photo even though a lot of detail is out of focus and lost.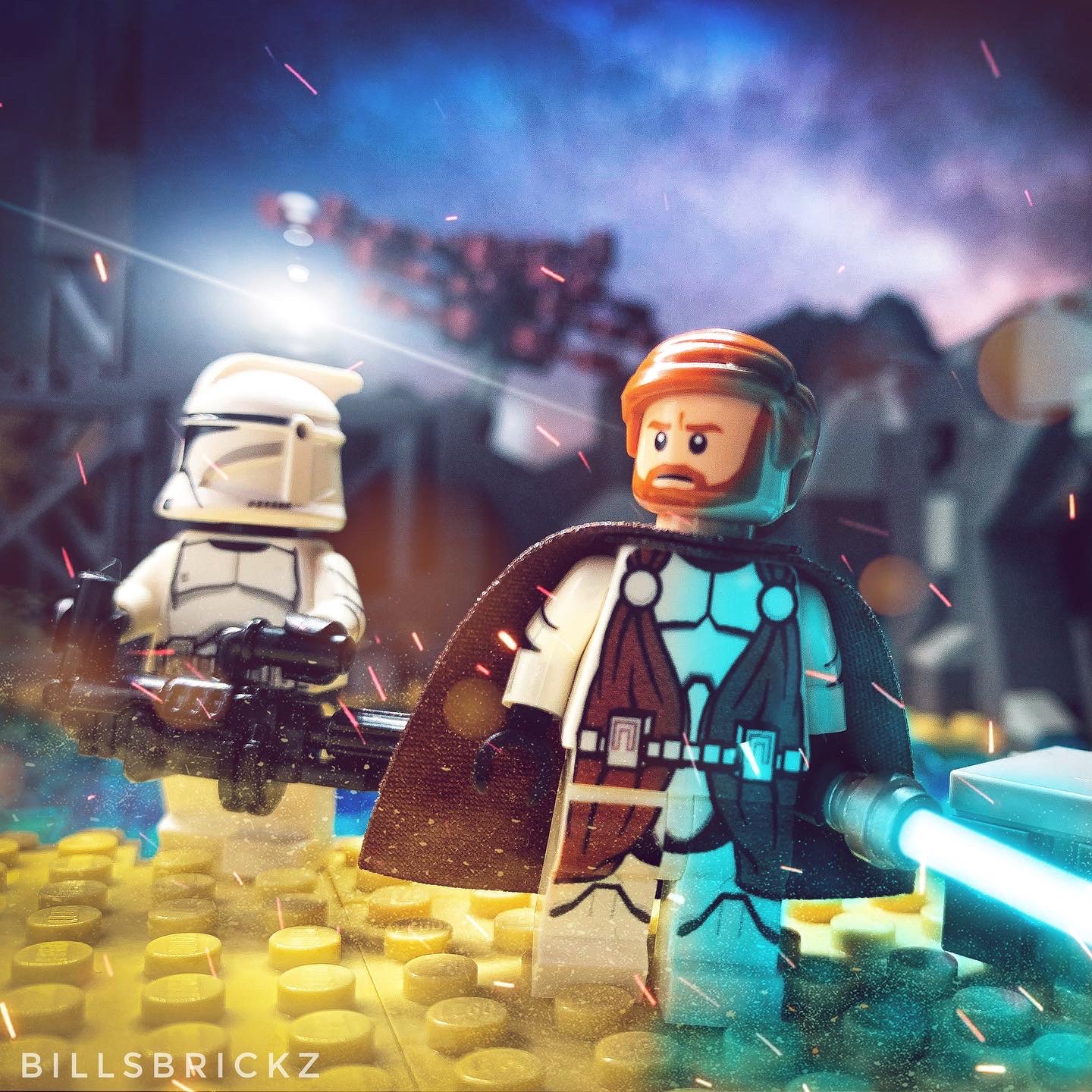 How much do you edit afterwards? Do you have a favourite software or app? 
I would say I spend anywhere between 30 minutes to a couple of hours editing some photos. This is split 50/50 between my phone and computer. I tend to edit things such as contrast, exposure, highlights, shadows etc. on my phone in Photoshop Express and Snapseed as I find it quicker. For things like added visual effects – smoke, lights, lightsabers, I will send to Photoshop for the finishing touches. I find the more I learn the longer it takes!
Where do you get your ideas? 
Depending on which minifigure(s) I want to shoot, I take a look at various reference materials, movie stills, behind the scenes from the movies and games for details and watch certain movie scenes multiple times for inspiration. It's then a case of deciding how I am going to recreate that in brick form!
Any advice or tips you'd like to share? A secret of yours, perhaps? 
For me the lower the camera angle, the better. I like to feel as if I am there in person taking the photo and I feel it adds a certain realism to the shot. This is obviously a lot easier with a phone camera.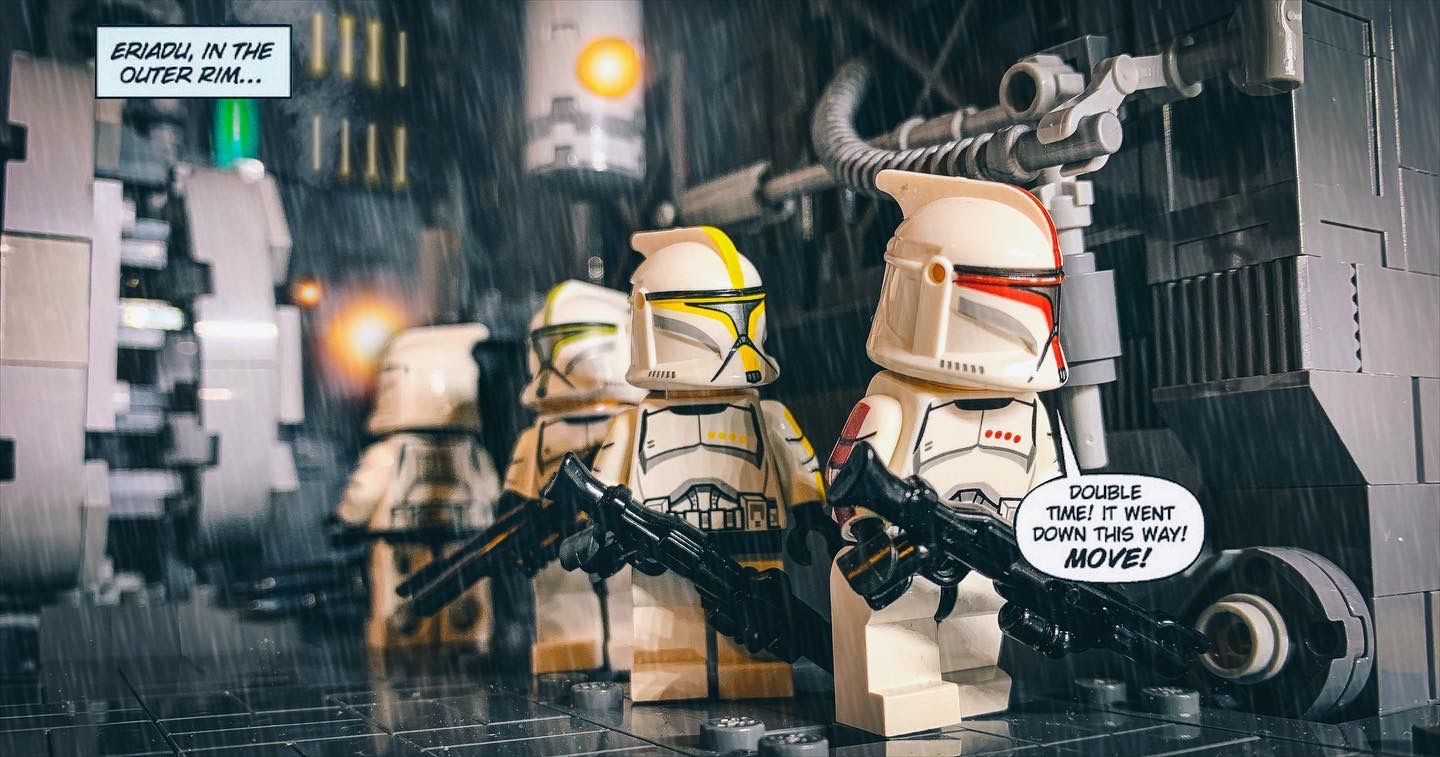 Do you build digitally before you build physically? Or make a draft of the build with random coloured parts before moving on to the main build? 
I do sometimes build digitally, I use Bricklink's Stud.io software as well as Mecabricks. For most of my photos I just free build. I never build digitally then attempt to recreate it as it would take too long and could be frustrating not being able to find the parts I required.
Do you keep your builds? Or take them apart after a while? 
Everything is dismantled and sorted back into colours and types for the next build! I estimate that I currently have 15-20,000 bricks and a lot of those can be used in any one build. As much as I would love to keep them all I do not have the space to display them all.
Do you have any advice for other builders? Tips? 
The best thing to do is reach out to others and never be scared to ask for advice! Try to do something unique, for me the next focus is back on the Star Wars Original Trilogy. Pick a theme and run with it – something you feel comfortable with! I am more than happy to help with any advice and support! There are also many helpful pages on Instagram such as @tipsandbricks who regularly share very new and useful build techniques. I still learn new stuff every day!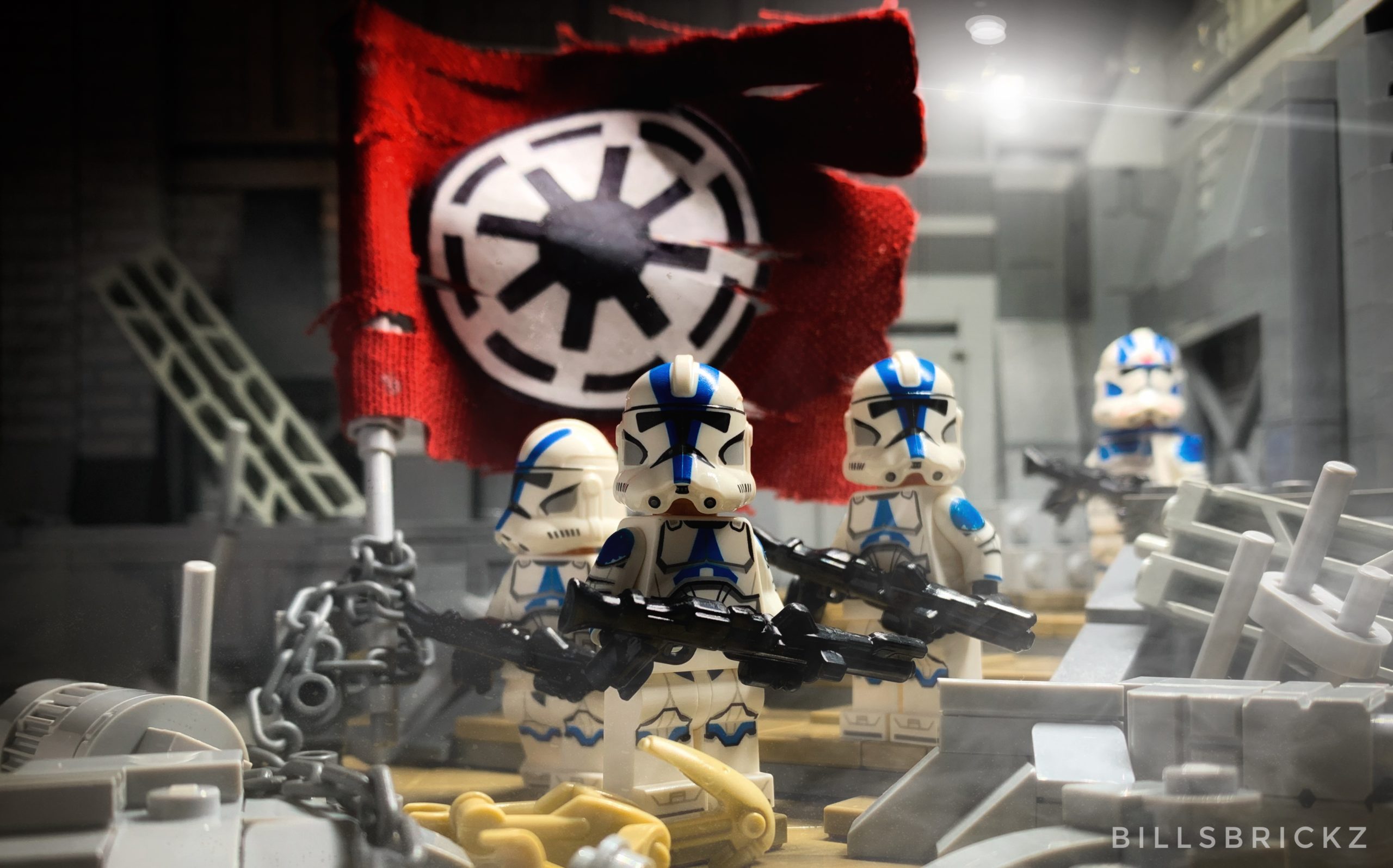 And that's it, folks! Thank you, Anthony, for having this interview with us and letting us take a sneak peek into your world. As for everyone else, don't forget to check out Anthony's Instagram page. He has some incredible photographs and builds!
All images belong to billsbrickz
Get the Latest LEGO Sales & Deals