Ladies and gentlemen, thank you for joining us as we continue our newest series: Interview with an AFOL. In the following weeks, every Tuesday and Friday, we will be having interviews with AFOLs of different kinds. There will be photographers, collectors, builders, animators, and even bloggers! We'll try to learn a little more about them and see how they came to love the plastic brick (or people) obsessed about. Some of these AFOLs are well known throughout the community, while others, not so much. No matter who they are, they are all incredible people who have at least one thing in common: Love for LEGO.
Today we have Kevin Ulrich, a.k.a. Brotherhood Workshop on YouTube.
Can you tell us a little bit about yourself?
My name is Kevin Ulrich, and I'm a freelance stop motion animator. I started posting brickfilms on YouTube in 2012, and shortly after I was contacted by The LEGO Group and asked to make official videos for their YouTube channel and website. I have had a number of clients over the past eight years (DreamWorksTV, Jazwares, Warner Bros. and more), but The LEGO Group has been my most consistent source of work, and I've loved every single job that I've done for them.
How did your journey with LEGO begin?
LEGO has always been a part of my life. As an infant, I was given DUPLO bricks to play with, and one of my first memories is going to the store and picking out a LEGO pirate set with my dad. LEGOLAND Billund was the first theme park I ever visited at age 4, and the first toy I ever saved up money to buy was the Crystal Explorer Sub.
What about your journey with animation?
I've had a passion for storytelling as long as I can remember. I started writing stories when I was eight years old, and making little radio plays using a tape recorder when I was ten. Then LEGO released the Steven Spielberg Moviemaker set, and it inspired a whole new way for me to tell stories. I animated with LEGO toys from age eleven to fifteen, after which I moved into claymation for almost eight years. But I have come full circle and animating with LEGO bricks is now my full-time job.
What do the people around you (friends/family/spouse/children) think about your obsession?
Growing up my family was very supportive of my creative pursuits, though as I got older my dad was understandably concerned that I would not be able to turn my stop motion skills into a successful career. But thankfully it worked out! It's hard for people to be judgy about my LEGO collection when it enables me to pay the bills. Though I have definitely been called "crazy" more times than I can count because of the meticulous care that I put into my videos.
What is your favorite theme?
The Lord of the Rings/The Hobbit are my all-time favorite themes. And my favorite books. And movies. They're just kind of my favorite in every medium they exist.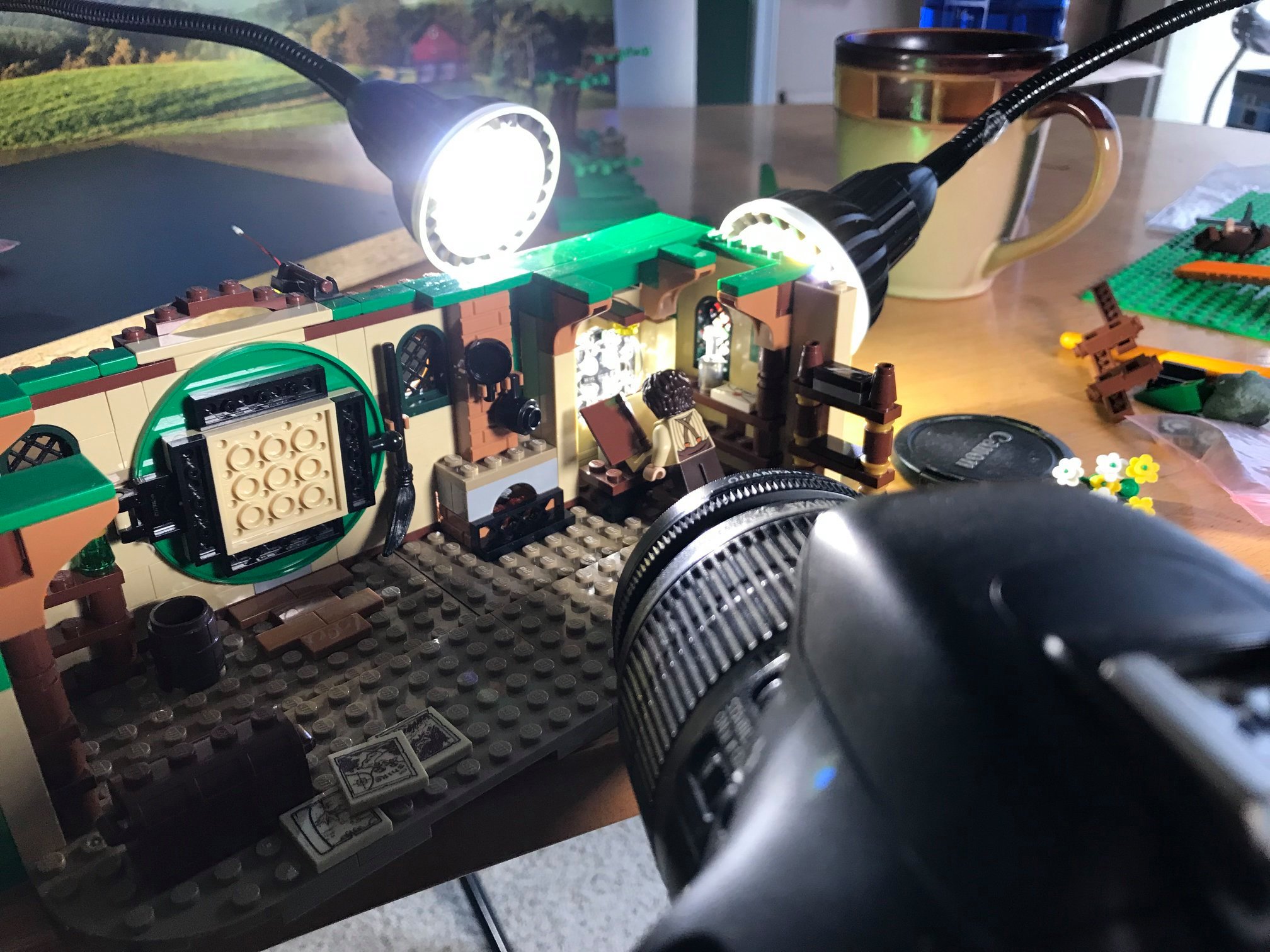 Who has been an inspiration to you?
As a filmmaker, Peter Jackson, Steven Spielberg, George Lucas and Christopher Nolan are my biggest inspirations. As a stop motion animator, Aardman and Laika are the best of the best. As a brickfilmer, Dylan Woodley and Forrest Whaley have phenomenal technique. For comedy, "How It Should Have Ended", Robot Chicken, and Ryan George are big inspirations.
Is it LEGO-mation? LEGO-motion? Just plain stop motion? Or something else?
Stop Motion is the most general term that encompasses the others. For LEGO specifically, it's referred to as brickfilming, and stop motion with clay is claymation.
Where do you get your ideas for your animations?
Most of my videos are parodies based on popular films. These are typically inspired by watching movies with a critical eye and either noticing inconsistencies that can be laughed at, or imagining different ways a scene can play out for comical effect.
Do you create some sort of storyboard before you start? Or do you just go with the flow?
If I'm animating a video for a client, I will usually create storyboards so that we can be in agreement on the vision before I start animating. If I'm making a video to post on my YouTube channel, I just go with the flow, often changing midstream if I come up with a better idea while animating.
Are you a one-man army? Or do you have a team?
Most of the time it's just me, though I have a few colleagues/friends/family that I call in to help when I get overwhelmed or face a problem that I don't have the skills to solve.
What software do you use?
Dragonframe for the animation, Premiere Pro for the editing, After Effects for the visual effects.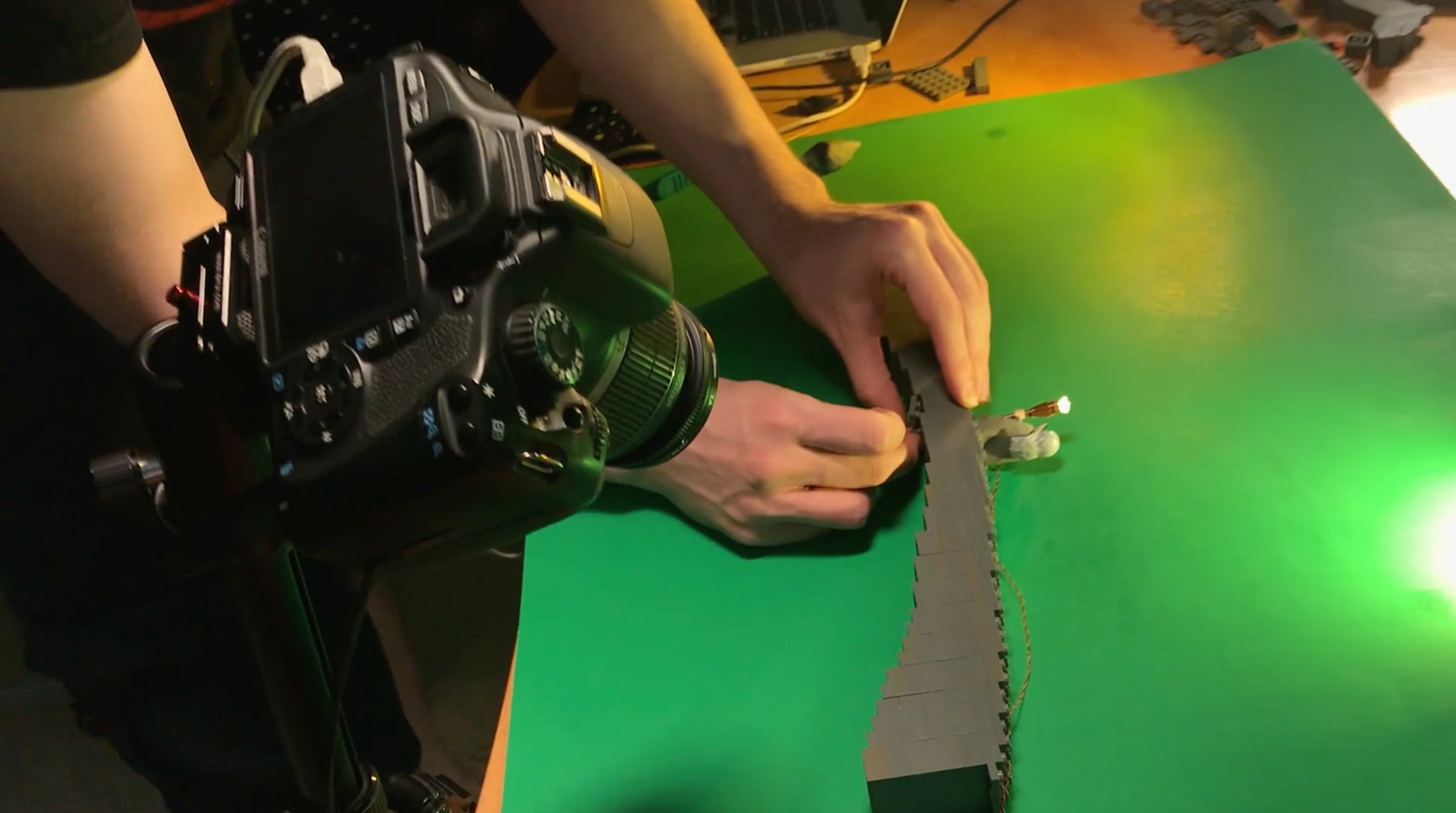 Stop motion is hard on its own. But what is your biggest challenge while animating?
The more movements you add to a scene, the harder it gets. So, the most difficult scenes are the ones with lots of characters. I think my current record for number of characters animated in the same shot is over 300…. I don't think I'll ever do that again. Too painful.
Are there any tips you can share with us?
My biggest tip if you want to get started animating is to focus on what you have, not on what you don't have. A lot of creativity comes from limitations, and if you wait for everything to be perfect in order to start, it will never happen. For more specific animation tips, you can check out my Behind the Scenes playlist on YouTube.
Would you say you are a collector as well?
I don't consider myself a LEGO collector. I have a TON of LEGO sets, but I usually buy sets and figures that I plan to use in videos without feeling any need to complete a lineup of any sort. There's still a few Lord of the Rings sets that I don't foresee needing and never plan to buy.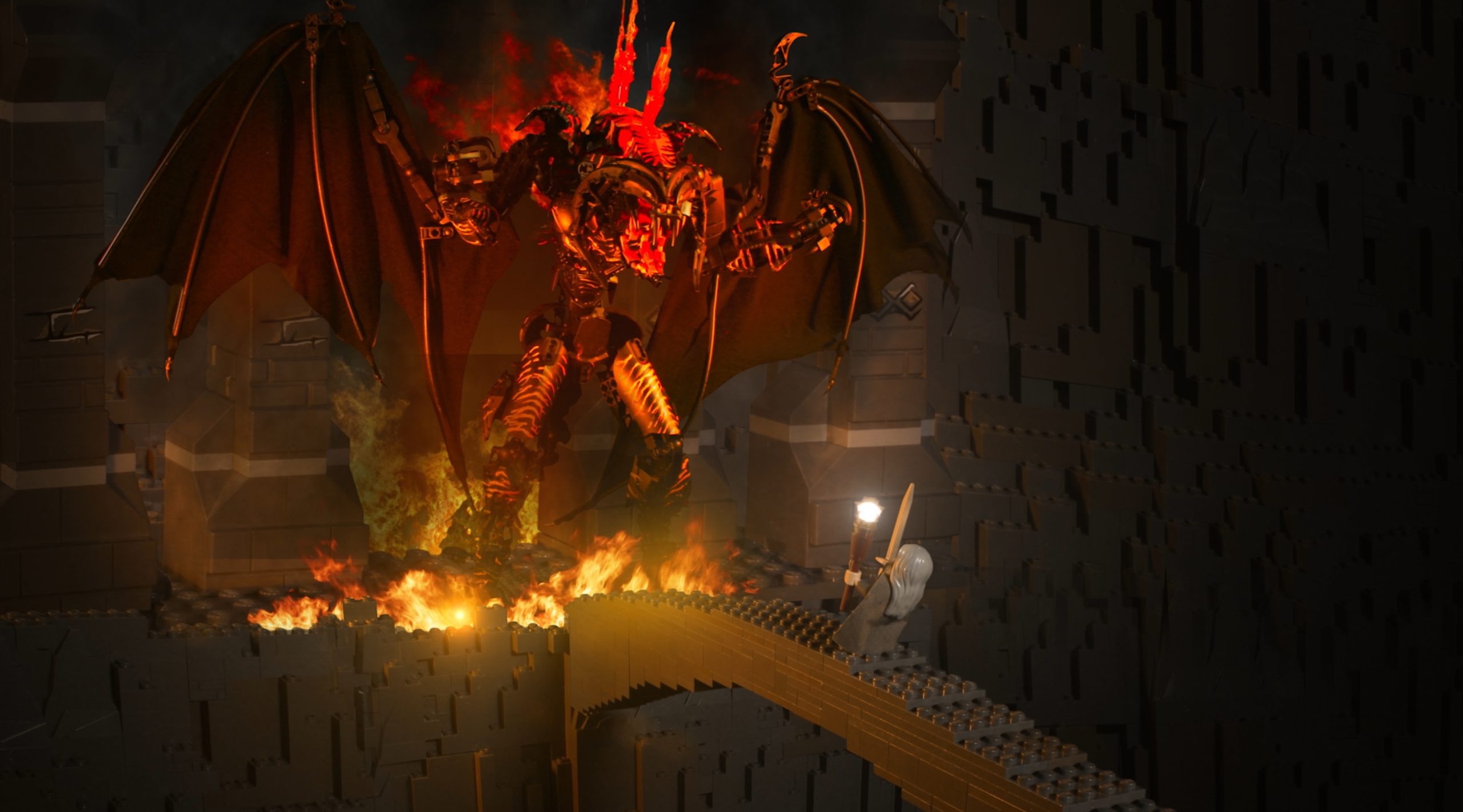 And that's it, folks! Thank you, Kevin, for having this interview with us and letting us take a sneak peek into your world. As for everyone else, don't forget to check out Kevin's YouTube channel and give him some love. He makes amazing brickfilms which always manage to make you smile!
All the images belong to Brotherhood Workshop
Get the Latest LEGO Sales & Deals