Ladies and gentlemen, our "Meet the Team" series is over and now we are back with our regular interviews. As you know, every Tuesday and Friday, there will be interviews with AFOLs of different kinds. There will be photographers, collectors, builders, animators, and even bloggers! We'll try to learn a little more about them and see how they came to love the plastic brick (or people) we all love. Some of these AFOLs are well known throughout the community, while others, not so much. No matter who they are, they are all incredible people who have at least one thing in common: Love for LEGO.
Today we have James, a.k.a. minifigs_james on Instagram.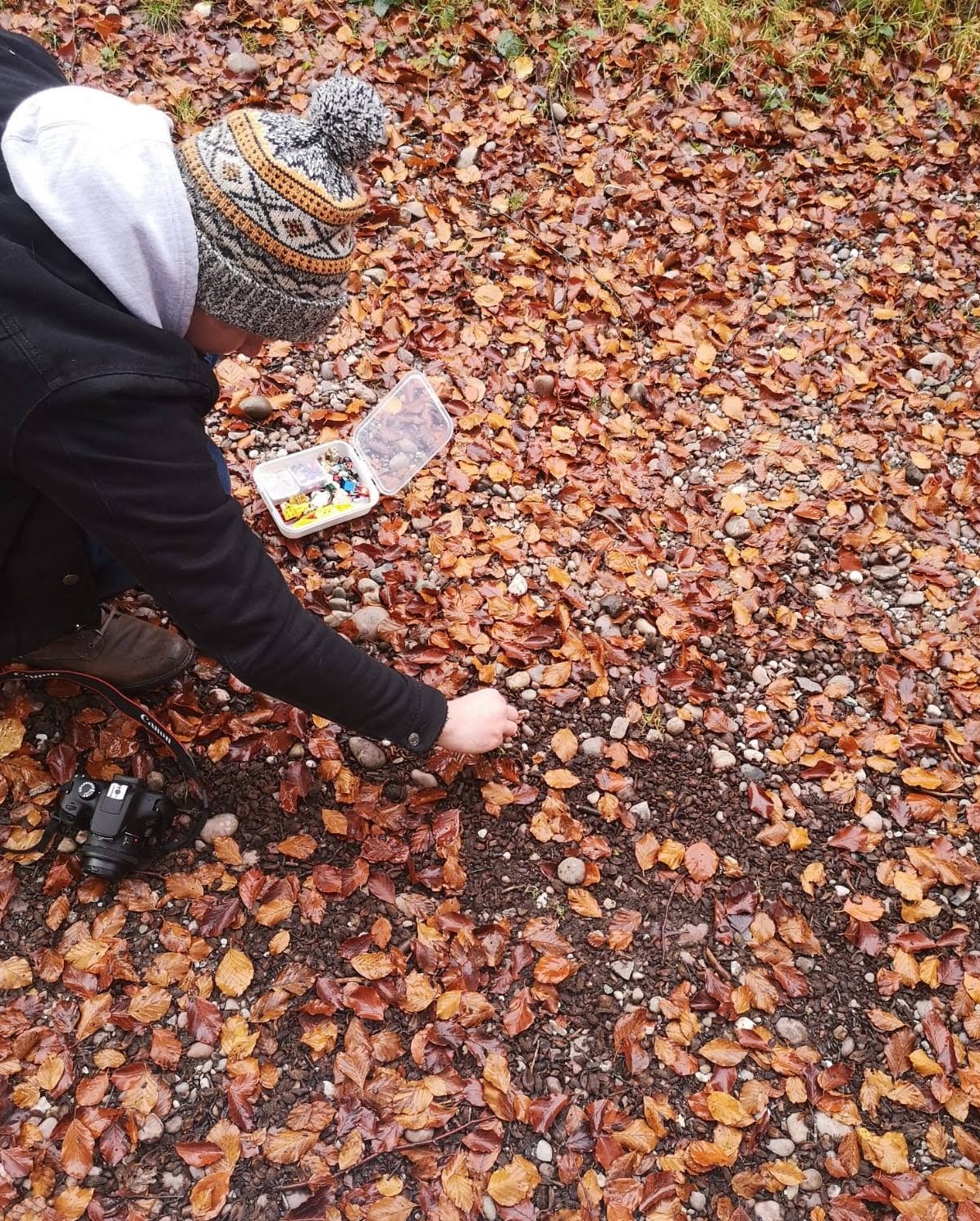 Can you tell us a little bit about yourself?
Hi I'm James, or minifigs_james as a lot of you might know me from Instagram. I live in the midlands, in the UK with my amazing wife and 10-month-old daughter. I'm an engineering technician for a large American company – something has to pay for my obsession.
How did your journey with LEGO begin?
I think my journey started out the same as a lot of us, from my childhood. I always remember LEGO was the number one thing on birthday and Christmas lists for years on end, until I thought I was too old (truth is, you're never too old). And then recently re-discovered my passion for LEGO about 4 years ago.
What about your journey with photography?
LEGO photography happened by pure accident. My wife and I had just set foot into our first ever official LEGO store and built our own minifigures. We then thought it'd be a fun idea to take photos of our 'LEGO selves' at different landmarks, whenever we went on holiday. It wasn't until I looked into it and realised how popular LEGO photography was.
What do the people around you (friends/family/spouse/children) think about your obsession?
If you asked my wife she'd just laugh and say "Playing with your LEGOs again?" (she calls it that as she knows it annoys me) but in all honesty she's been so supportive. She's helped with my Instagram and content more times than I can image, and she's always helped out in the background for a lot of my photos. I also can't wait till my daughter is of age so I can share my passion for LEGO with her.
What is your favorite theme?
I think everyone that has viewed my Instagram page, at least once, could answer this one…. Definitely has to be Star Wars.
Who has been an inspiration to you?
There have been a lot of accounts that have inspired me on my journey. @minifiguresadventures was definitely the first account I stumbled across and was in ore of. But there are so many more like @billsbrickz, @cowbrickz, @huehughes just to name a few. I could honestly go on naming accounts but truth is everyone in the community is so friendly and welcoming, it's great.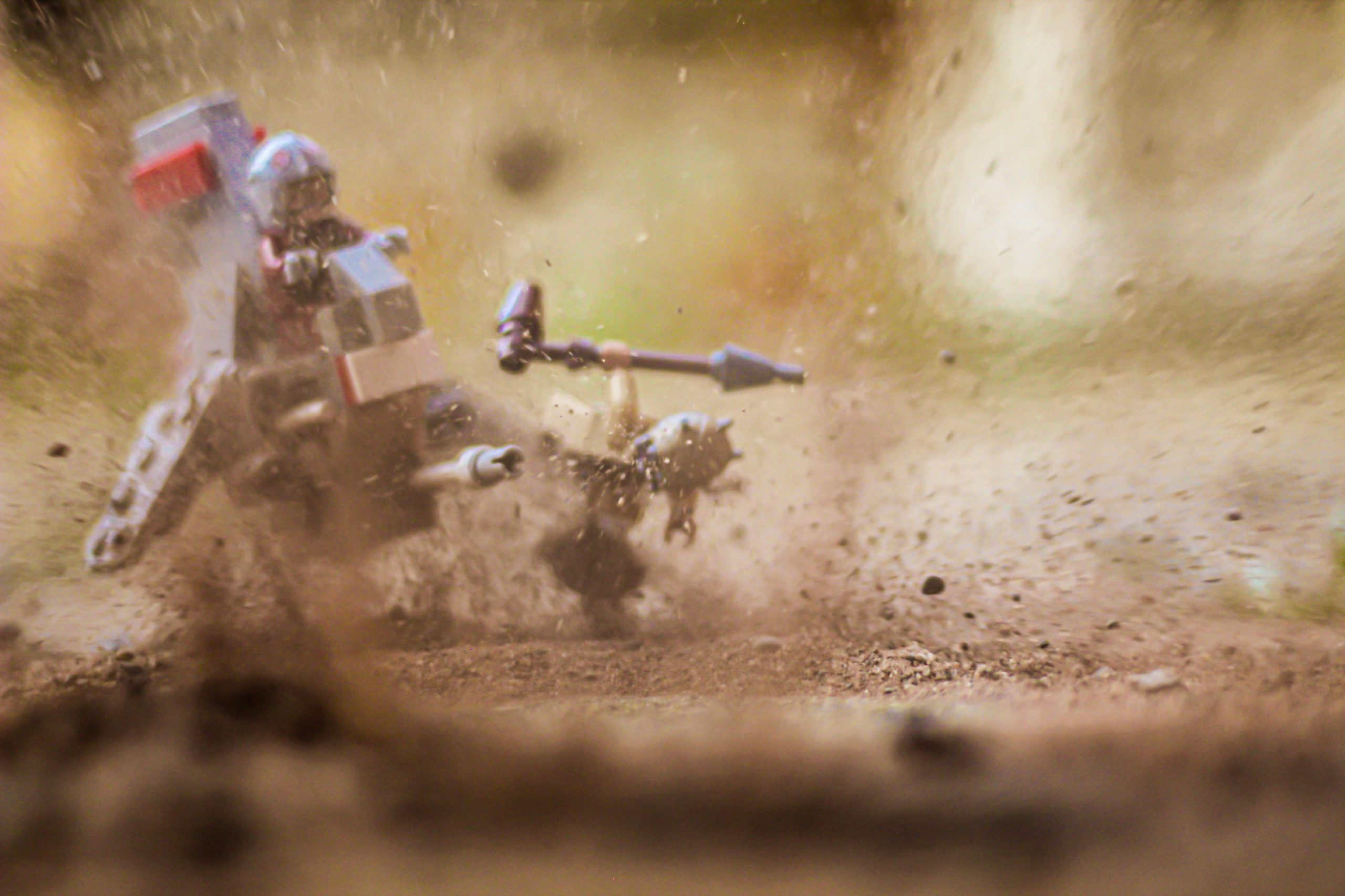 What kind of gear do you use for your pictures?
I currently use my Canon EOS 4000d with a 50mm lens and that's pretty much it. Occasionally I might use the torch on my phone for a bit of extra light, but that's about it. I like to work with a simple setup.
Would you say you're more of an indoor or outdoor kinda person when it comes to photography?
I'd definitely say I'm more of an outdoor photographer, though recently have been taking shots indoors and I've not hated it. But I'm at home outdoors, everything just seems to work so much easier for me when I'm taking photos outside.
What kind of preparations do you make before taking a picture?
For prep I always plan what I'm going to shoot and what figures I will be using. I'll play around and see what works best at what angles to shoot at etc. So when I get outdoors it's a case of set the figures down and snap away. I like to plan between 5-10 shots at a time. This way I can incorporate my photography when I go for walks with my wife and daughter.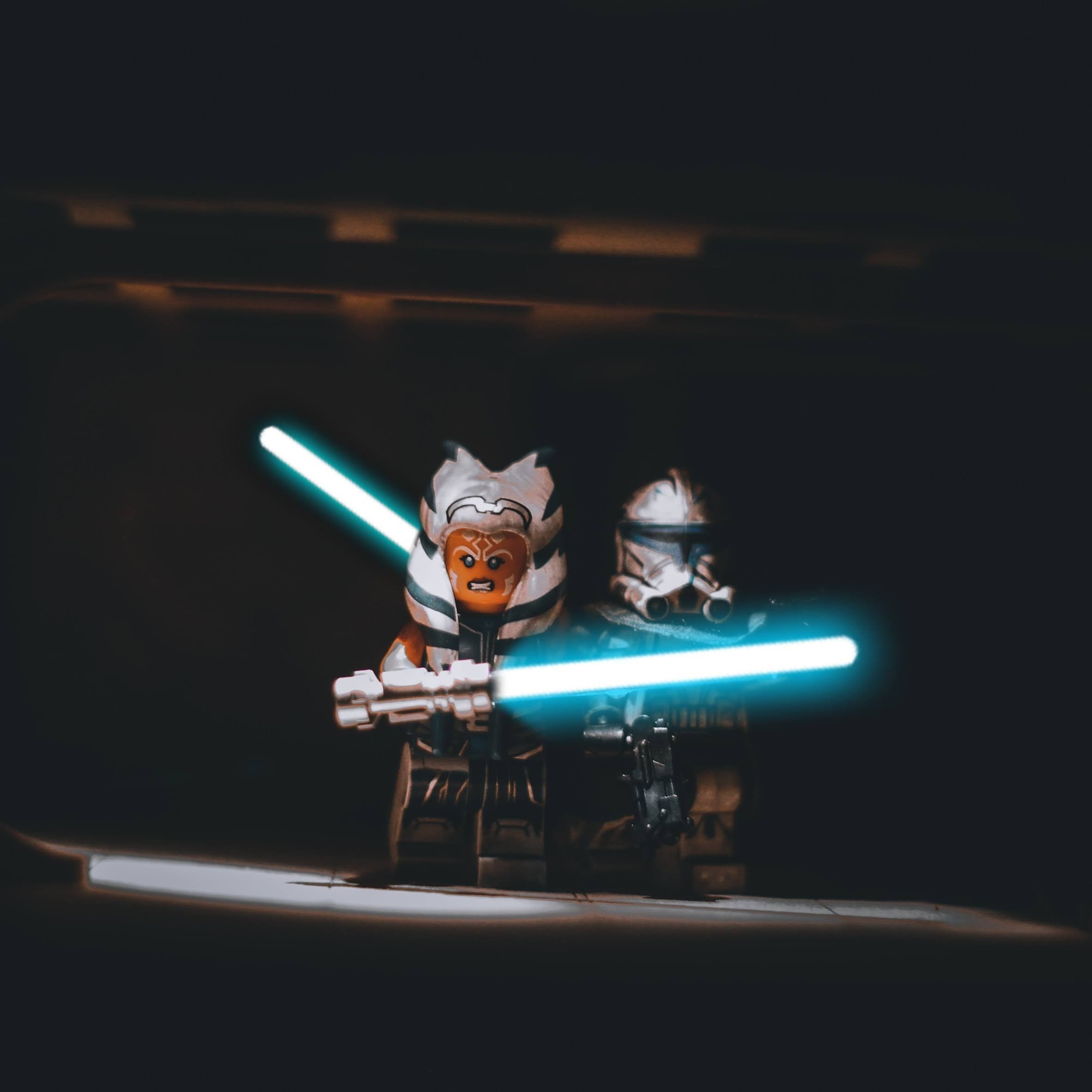 How much do you edit afterwards? Do you have a favorite software or app?
When it comes to editing, it all depends on the shot. Sometimes I can edit a photo on a matter of minutes and other times it can be anything up to an hour or so. All my editing is done on my phone, so I can be limited at times. But I feel I get by. I use a variety of apps but the most used has to be Lightroom.
What is your biggest challenge when photographing?
I know I'm definitely not alone on this one, why don't minifigures like standing upright outdoors??
Where do you get your ideas?
My ideas come from absolutely everywhere, it could be film/book references to random ideas that just pop into my head. I just let my creativity go wild.
Any advice or tips you'd like to share? A secret of yours, perhaps?
Biggest advice I can give to anyone is don't give up and have fun. Too many times I see a lot of people getting frustrated and throw in the towel. Just take a breather and have fun, we don't always get the shot we want straight away, or even after the 100th. But it's all part of the learning curve and honing your skills.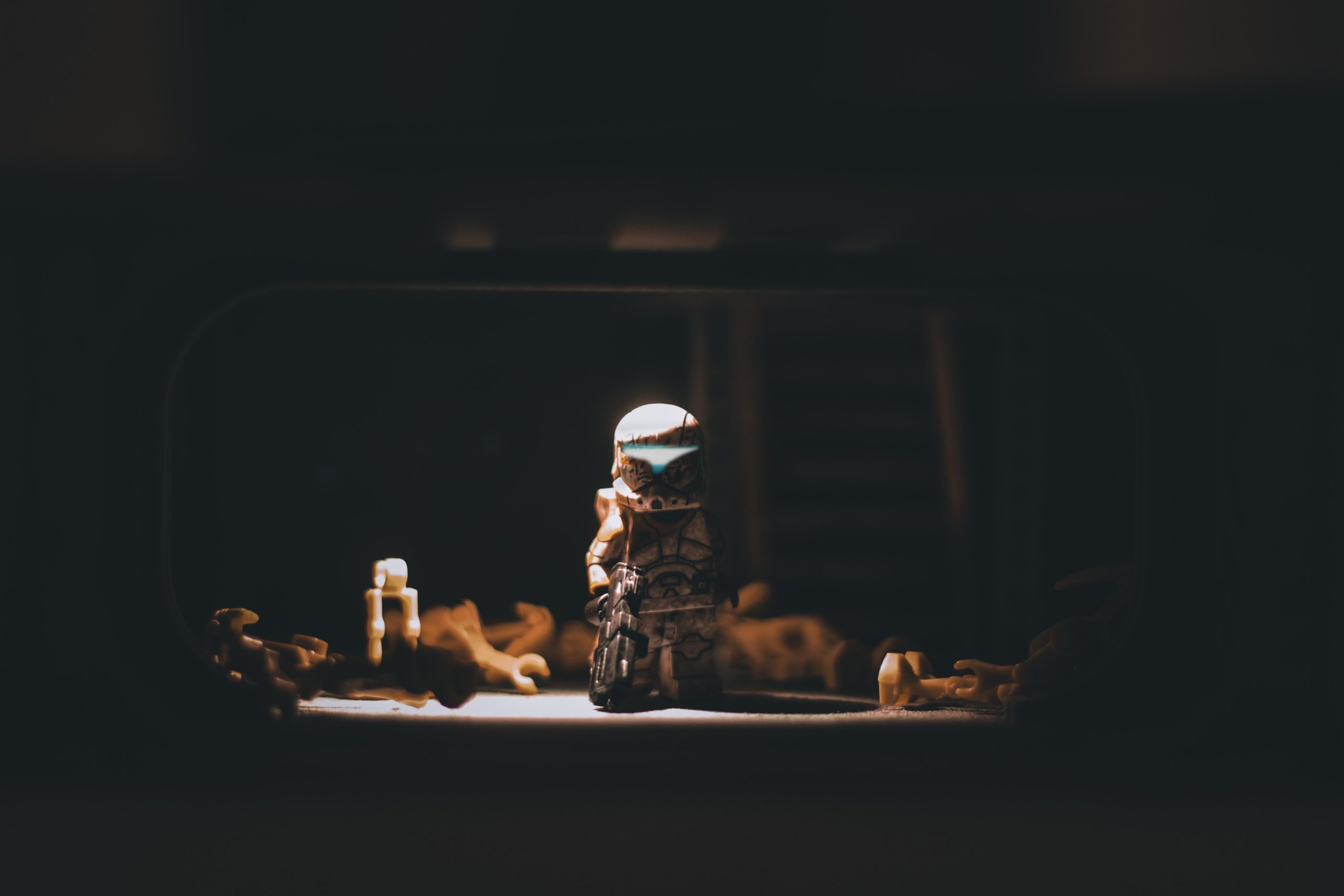 You create your own minifigures. Can you tell us how that started? Why did you feel the need to create custom minifigures?
It all started when I want to shoot a particular figure that LEGO doesn't make and everywhere I looked to buy custom parts to make it, had sold out. So I thought to myself how hard could it be to paint my own. And down the slippery slope of customising I fell. From there I just wanted to give my figures a sense of realism. For instance, a bit of battle damage and weathering to enhance the feel to my photos.
Do you have a favorite custom? Why is it your favorite?
I'm a bit of a perfectionist so when I say I have painted my Commander Wolffe figure 6 times now, I'm not lying. But I like my figures to look a certain way. If they don't, they get stripped and repainted until I'm happy. And this is why my clone commando Gregor is my favourite custom figure. It's the first figure I've been truly happy with and don't want to change anything on… yet.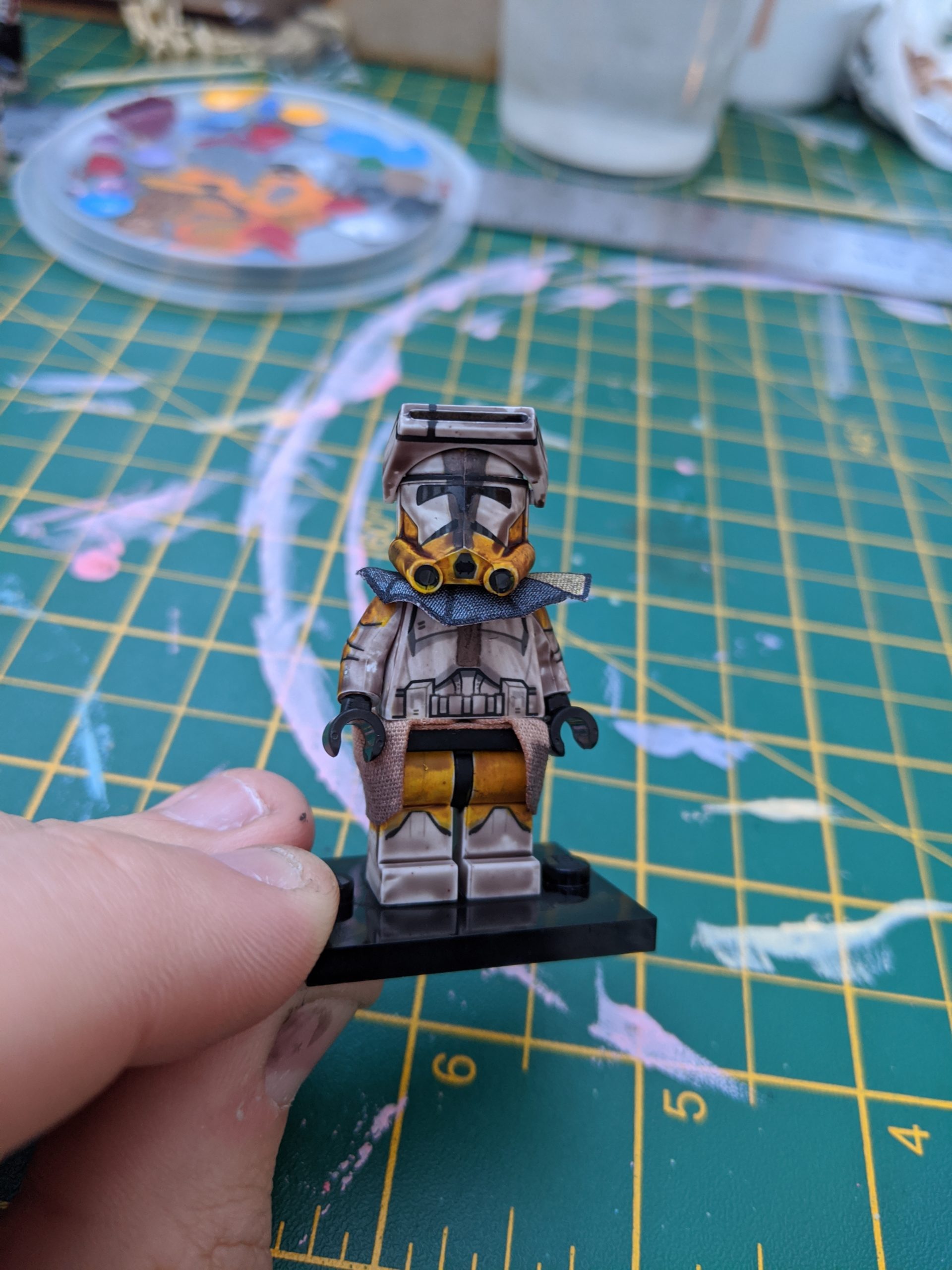 Do you have any advice for those who wants to make custom figures?
Honestly if you have the slightest urge to try customising figures give it a go. And a lot like photography, be patient and have fun. It won't always turn out the way you want, but if you keep trying, you'll learn what works best for you. And like I always say to everyone don't be afraid to ask people for advice, we're a friendly bunch… honestly.
And that's it, folks! Thank you, James, for having this interview with us and letting us take a sneak peek into your world. As for everyone else, don't forget to check out James' Instagram page. You really don't want to miss his awesome photographs and custom minifigures!
All images belong to minifigs_james
Get the Latest LEGO Sales & Deals