Ladies and gentlemen, our "Meet the Team" series is over and now we are back with our regular interviews. As you know, every Tuesday and Friday, there will be interviews with AFOLs of different kinds. There will be photographers, collectors, builders, animators, and even bloggers! We'll try to learn a little more about them and see how they came to love the plastic brick (or people) we all love. Some of these AFOLs are well known throughout the community, while others, not so much. No matter who they are, they are all incredible people who have at least one thing in common: Love for LEGO.
Today we have Thomas Abercrombie, a.k.a. minifiguremerc on Instagram.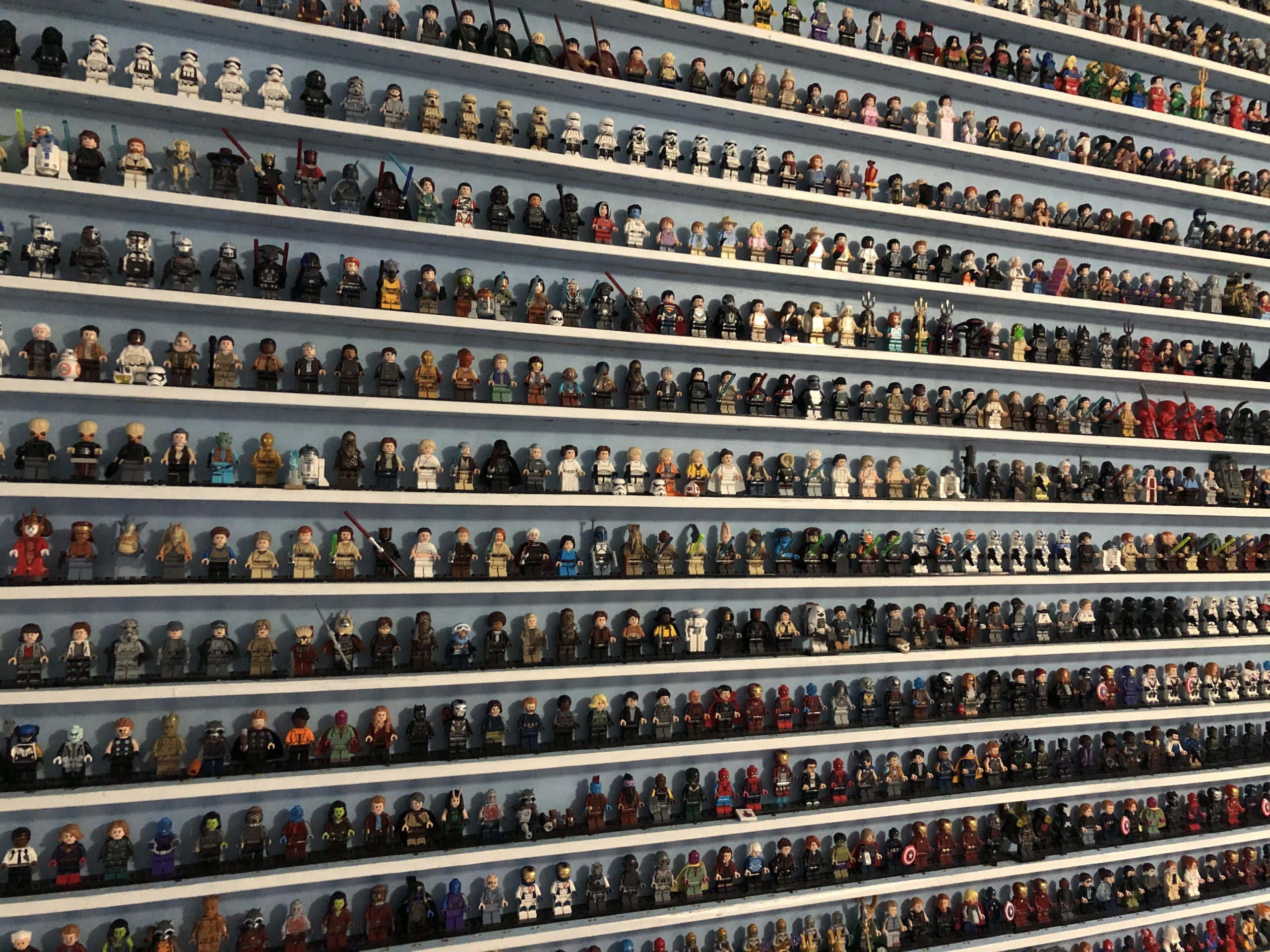 Can you tell us a little bit about yourself? 
Well I am 20 years old. I am a senior at Georgia State University studying Film and Media. I have been an IT guy at the Department of the State Treasurer and have worked for a small studio in my area that will be finishing construction by the end of the year. I love movies! I am an avid collector of memorabilia from my favorite franchises (I love a lot of them) and one of my favorite things to do is "act" in the background of movies and shows that are shot in Georgia through Extra Casting Agencies. When I graduate, I'd like to work my way up in Georgia's film industry and maybe find a career as a writer.
I am also a Christian and believe in being kind to my fellow man and I think that is where I find a lot of my following on Instagram. I do my best to answer every message I receive and work to keep my page supportive and uplifting as well as informative.
How did your journey with LEGO begin? 
I was 2 or 3 years old when my family got me a miscellaneous bucket of LEGO bricks and I just couldn't stop messing around with them! I remember 2 or 3 years later, I found myself in a store and spotted the original Mos Eisley Cantina set. I could hardly contain my excitement that there were STAR WARS LEGO SETS! I still have the figures from that set to this day as part of my vintage collection. Even then, I took pretty good care of them.
What do the people around you (friends/family/spouse/children) think about your obsession? 
My friends joke about it and I laugh with them, but my Instagram page is sort of what justifies it I suppose. Having a network through which to easily sell and trade has helped in terms of money. That aside, my friends and family are pretty supportive. Building and posting on social media are great stress relievers for me and they're glad to see me happy doing what I enjoy.
What is your favorite theme? 
That is a tricky one… I avidly collect most of the licensed themes. I collect pretty much any figure that is based off of the Marvel Cinematic Universe, but I definitely have the MOST of Star Wars figures. The figures are usually of better quality than many themes and the sets are almost always more display worthy.
Who has been an inspiration to you? 
There are a lot of people I would say I am inspired by. There are members of my family whose attitudes towards life I find especially uplifting. In terms of the celebrity, I try not to put them on any sort of pedestal as I have met a few on set and those have amounted to somewhat disappointing experiences with a few great exceptions. I would say that Keanu Reeves is one whose behavior towards others as well as his outlook on life are admirable qualities that I try to keep in mind.
How long have you been collecting LEGO? What made you start? 
I have been collecting for probably about 16 years. When I was 4 or 5 is when I really started seeking out characters and figures. It all started with that original Mos Eisley Cantina set and became more exciting as the Spider-Man 2 sets came out.
What do you collect? Sets? Minifigures? Rare parts? 
I mostly collect figures, but there have been a few sets that I keep on display. I love the Millennium Falcon, The Razor Crest, and the Tower of Orthanc; just robust builds with good display quality. However, my real fascination mostly comes from the figures and the characters they represent.
Are you a purist? Or do you collect custom figures as well? 
I wouldn't call myself a purist. I collect both official and custom figures. I prefer to see custom figures printed with official LEGO parts, but new and custom molded pieces are a welcome sight. I celebrate the creativity and talent of those who are able to make their own figures!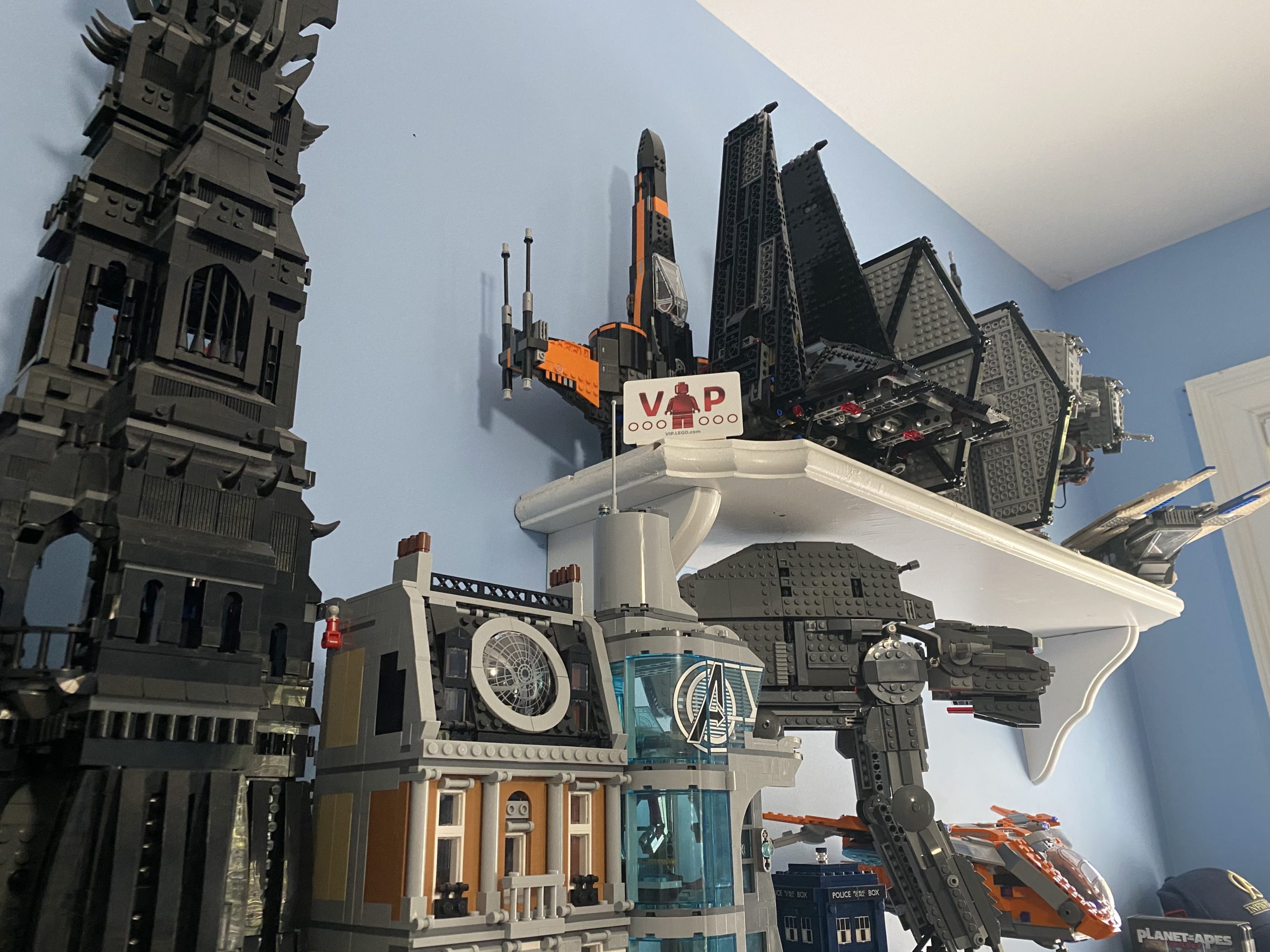 What has been your biggest challenge in acquiring something you want? 
My biggest challenge when it comes to finding a particular figure usually comes down to the price. As a rule, I try not to spend more than a certain amount on any one figure. A lot of the figures in my collection come from trading with other collectors, so finding a good fair deal with people for the figures I want is a challenge. This is especially true when trying to avoid scammers!
On your Instagram account, you review original and custom minifigures, compare them with their on screen (or in book) versions. How did that start? Why did you choose to do that?
I started my account by posting figures, builds, and sets from my collection with a pretty awful lighting setup. As the Rogue One sets came out in 2016, I found them all pretty cheap and wasn't sure how to celebrate the release of the film on my Instagram. I decided to compare them to the characters they were based on and the response was fantastic! I loved looking at them side-by-side and figuring out where certain details might have come from.
For the past four years, I have gotten the most enjoyment out of reviewing figures like this. Since then, my photography has improved, my format has changed, my reviews have gotten much longer (and more thorough), and I have made a lot of friends along the way. During that time, I began reviewing custom figures in the same format from a lot of different creators and this has allowed me to see many figures up close that I never would have dreamed before of being able to buy and photograph. This account is where I find inspiration, great friends, and am able to explore my fascination with however much detail you can cram onto a LEGO minifigure!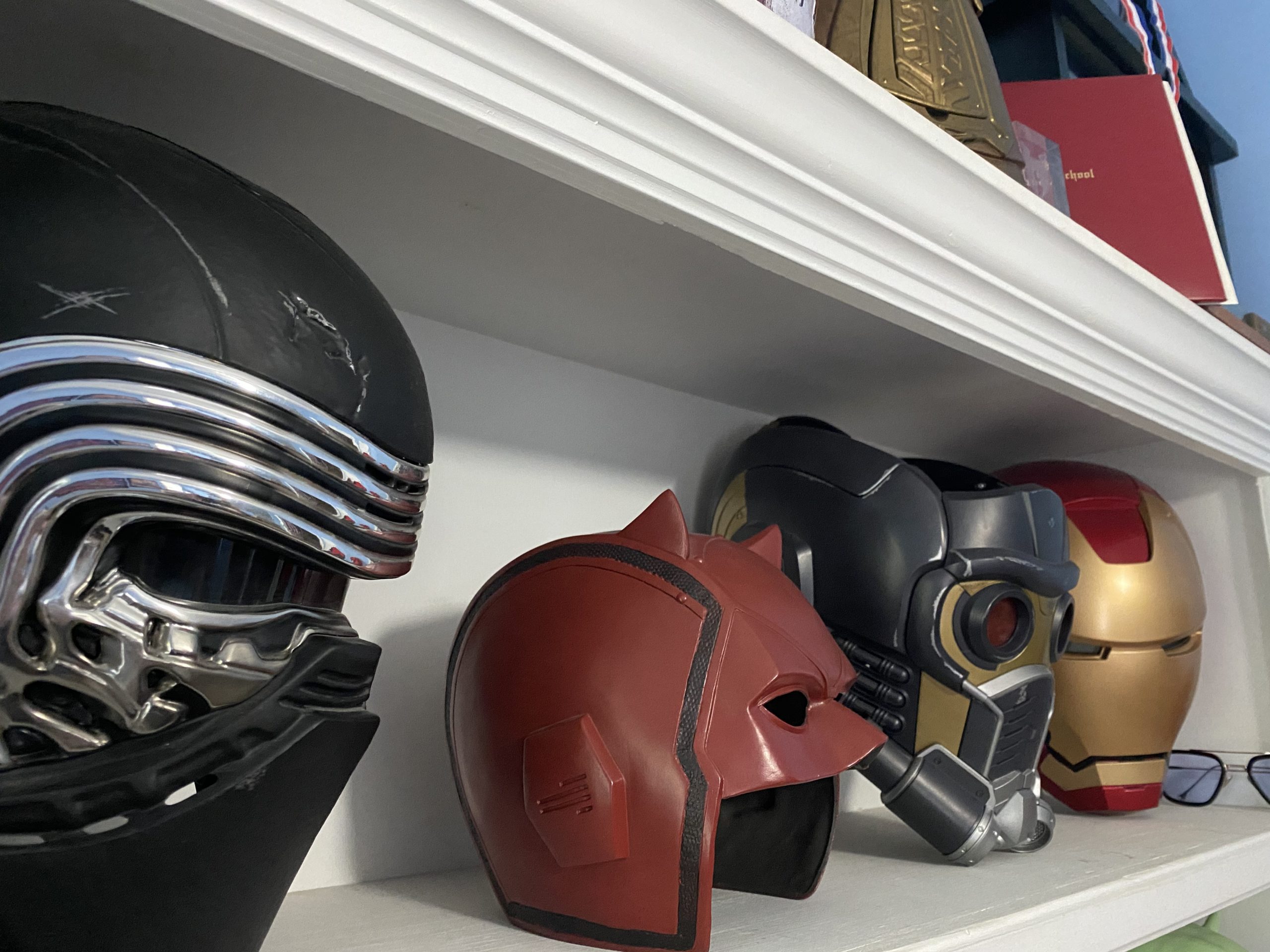 And that's it, folks! Thank you, Thomas, for having this interview with us and letting us take a sneak peek into your world. As for everyone else, don't forget to check out Thomas' Instagram page. He has amazing reviews and an even more amazing collection!!
All images belong to minifiguremerc
Get the Latest LEGO Sales & Deals