Ladies and gentlemen, thank you for joining us as we continue our newest series: Interview with an AFOL. In the following weeks, every Tuesday and Friday, we will be having interviews with AFOLs of different kinds. There will be photographers, collectors, builders, animators, and even bloggers! We'll try to learn a little more about them and see how they came to love the plastic brick (or people) we all love. Some of these AFOLs are well known throughout the community, while others, not so much. No matter who they are, they are all incredible people who have at least one thing in common: Love for LEGO.
Today we are happy to talk with Amber, a.k.a. nocturnelle9 on Instagram.
Can you tell us a little bit about yourself?
My name is Amber and I live in Albuquerque New Mexico, USA. I have 2 dogs and I really enjoy art, cooking, riding my bike, and of course building and shooting LEGO!
How did your journey with LEGO begin?
I've always been a fan of LEGO since I was a child but I would say my journey really started shortly after the first LEGO Movie was released. I thought the idea of being a "Master Builder" was the coolest thing ever! I started with buying as many sets as I could and just kind of learning different techniques from each new set. I slowly started growing a parts collection then eventually buying bulk parts through the Pick A Brick section on LEGO's website.
What about your journey with photography?
So about the same time as my LEGO obsession was taking off, I also started buying my first DSLR cameras and experimenting taking photos of whatever I could find. Of course, there was plenty of fresh LEGO around the house so that quickly became my new favourite subject!
What do the people around you (friends/family) think about your obsession?
Everyone mostly thinks my LEGO obsession is pretty awesome! Some people don't really understand until they see one of my photos but overall the response is very positive.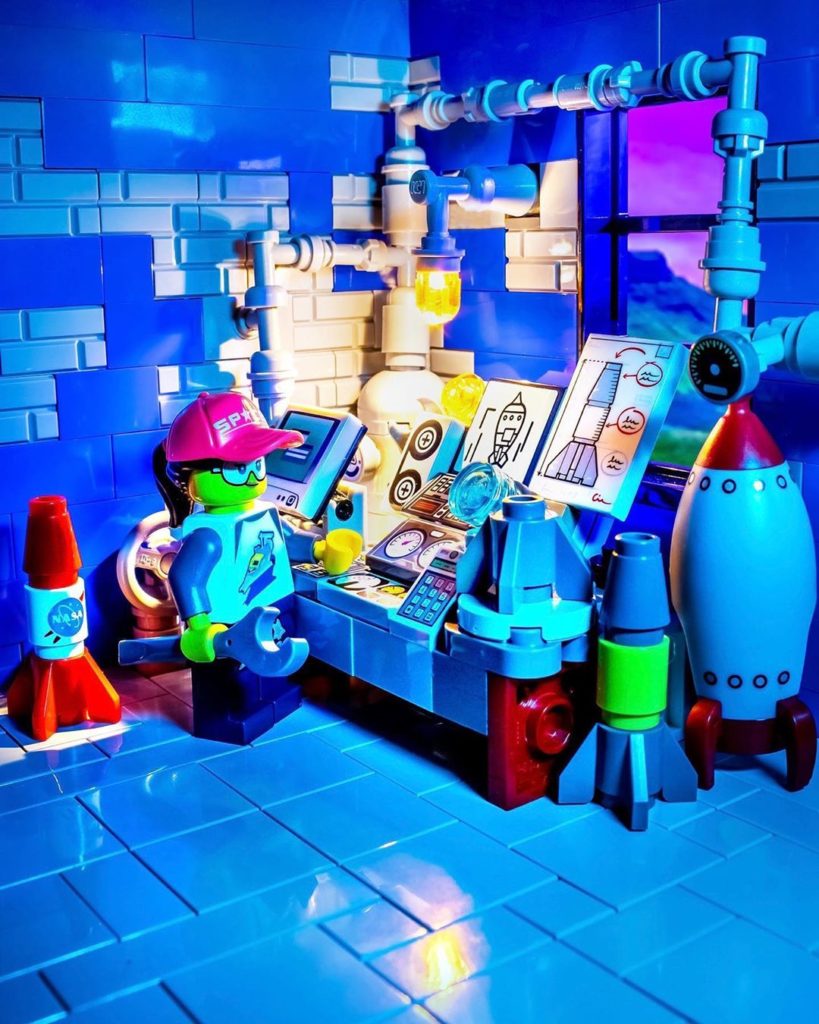 What is your favourite theme?

  
My favourite theme is probably going to be the LEGO Ninjago Movie theme. I've also been really into the Hidden Side theme and the new Monkie Kid stuff looks pretty awesome.
Can you tell us which set is your favourite?
I'd say if I had to choose, my favourite set would be Ninjago City and City Docks. I just love the architectural style of those sets and the details are outstanding.
How many bricks do you have? 
Well, that's kind of a hard question because I'm always adding new parts! I'd say I'm currently approaching  200,000 bricks, including completed sets and my own parts for custom builds.
Who has been an inspiration to you?
Some of my inspiration with using warm, directional light and shadows come from a few of my favourite works by the artist, Jim Holland. Showing mainly simple everyday items but highlighting how light and space can have an overall effect on mood and feel to a scene. I also find inspiration in architecture and even just everyday things people do.
Speaking about your photography, w

hat kind of gear do you use?
When it comes to my equipment I mainly shoot with my Canon 760d (T6s) with the Canon 60mm macro lens or my Sigma 17 70 macro. I also use a couple of Canon 430 ex speedlites triggered by a Godox Xpro C for my flash.
Would you say you're more of an indoor or outdoor kinda person when it comes to photography?
I would probably have to say I'm more of an indoor photographer! I do enjoy shooting outdoors too but I usually like to shoot at night so I appreciate being able to have a studio space to do that in.
What kind of preparations do you make before taking a picture?
Preparations for each shoot are always a little bit different but there are a few things that always need to be done beforehand. Simple things really, like charging batteries for my camera and flash equipment and positioning the lights.
How much do you edit afterwards? Do you have a favourite software or app?
As far as my editing goes I like using Photoshop Elements 19 on a Macbook Pro with retina display. I try to keep my editing simple with making most of my adjustments in camera raw but I also find being able to use layers and masking is a huge advantage to editing only on mobile devices.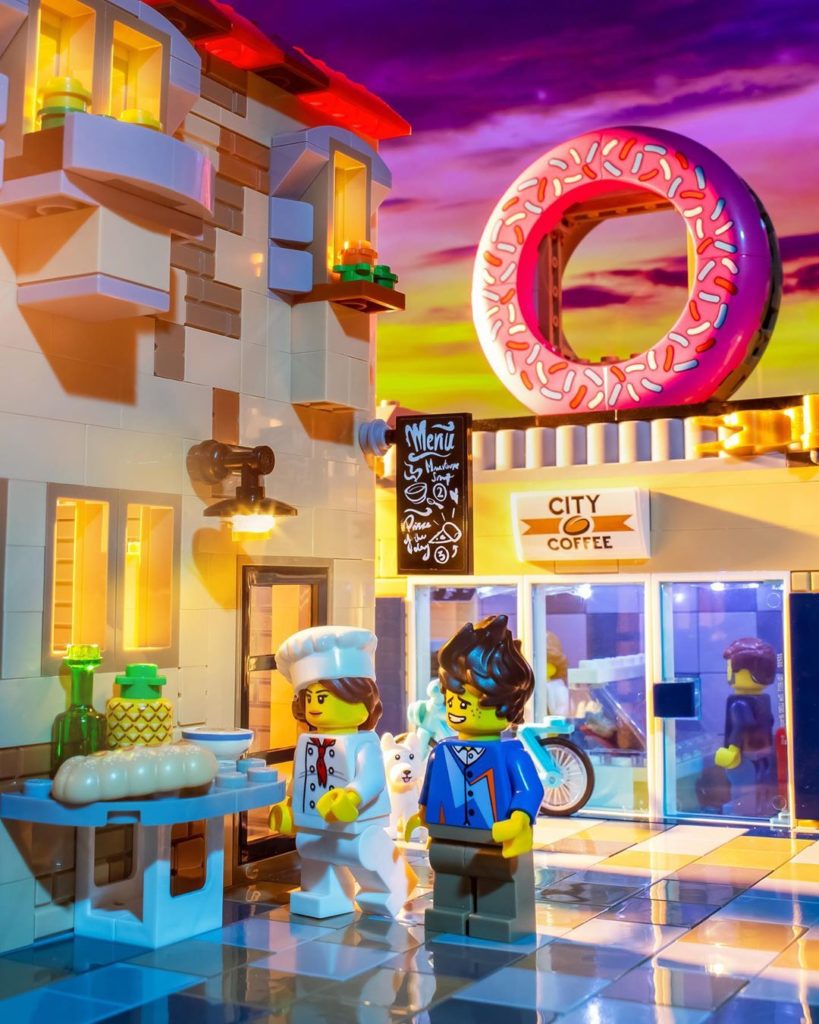 What is your biggest challenge when photographing?
One of the biggest challenges when shooting LEGO for me is trying to control the glare from the lighting. With so many shiny surfaces and also round minifigure heads, it's both a challenge and a pet peeve of mine.
What aspects of your photography skills would you like to improve on?
One area where I would like to improve on is not overexposing my highlights. I really like to make sure my pics are bright enough to show all the details but sometimes I tend to brighten them up a little too much haha.
Any advice or tips you'd like to share? A secret of yours, perhaps? Or maybe tutorials from the Internet you often use?
Some of the best advice I can give is to just get your camera and start shooting as much as you can! Experience is really the best teacher so the more you shoot the more you will learn.
And that's it, folks! Thank you, Amber, for having this interview with us and letting us take a sneak peek into your world. It was a pleasure to talk with you! As for everyone else, don't forget to check Amber's Instagram profile!
Have a bricktastic day!
All images belong to nocturnelle9
Get the Latest LEGO Sales & Deals