Ladies and gentlemen, our "Meet the Team" series is over and now we are back with our regular interviews. As you know, every Tuesday and Friday, there will be interviews with AFOLs of different kinds. There will be photographers, collectors, builders, animators, and even bloggers! We'll try to learn a little more about them and see how they came to love the plastic brick (or people) we all love. Some of these AFOLs are well known throughout the community, while others, not so much. No matter who they are, they are all incredible people who have at least one thing in common: Love for LEGO.
Today we have a very special guest, Richard Jones, the founder of Rambling Brick.
Can you tell us a little bit about yourself?
I'm a medical practitioner based in Melbourne, Australia. I was a kid in the 70's, around 9 years old when minifigures were first launched. I have two children, who are both studying at university.
How did your journey with LEGO begin?
I returned to playing with LEGO as my children became interested in the mid 2000's. We attended the public exhibition of our local LEGO User Group in 2009, and then I discovered that there were plenty of LEGO fans, building for their own enjoyment. I started following a number of blogs online: The Brothers Brick, Brickset and From Bricks to Bothans were particularly important to me in those days.
What do the people around you (friends/family/spouse/children) think about your obsession?
They are generally supportive. My kids think it's kind of cool that I'm happy to have playing with LEGO, and writing about is a hobby; my wife Ann is incredibly supportive, and is engaged in the blog by knolling out most of the elements for sets that I review.
What is your favorite theme?
In my heart, I maintain a place for classic space, even though I had very few sets as a kid, and now, for that matter. It is hard to declare a favorite theme these days! I enjoy the build quality in Friends and Elves; as well as the experiences offered in Ninjago and IDEAS.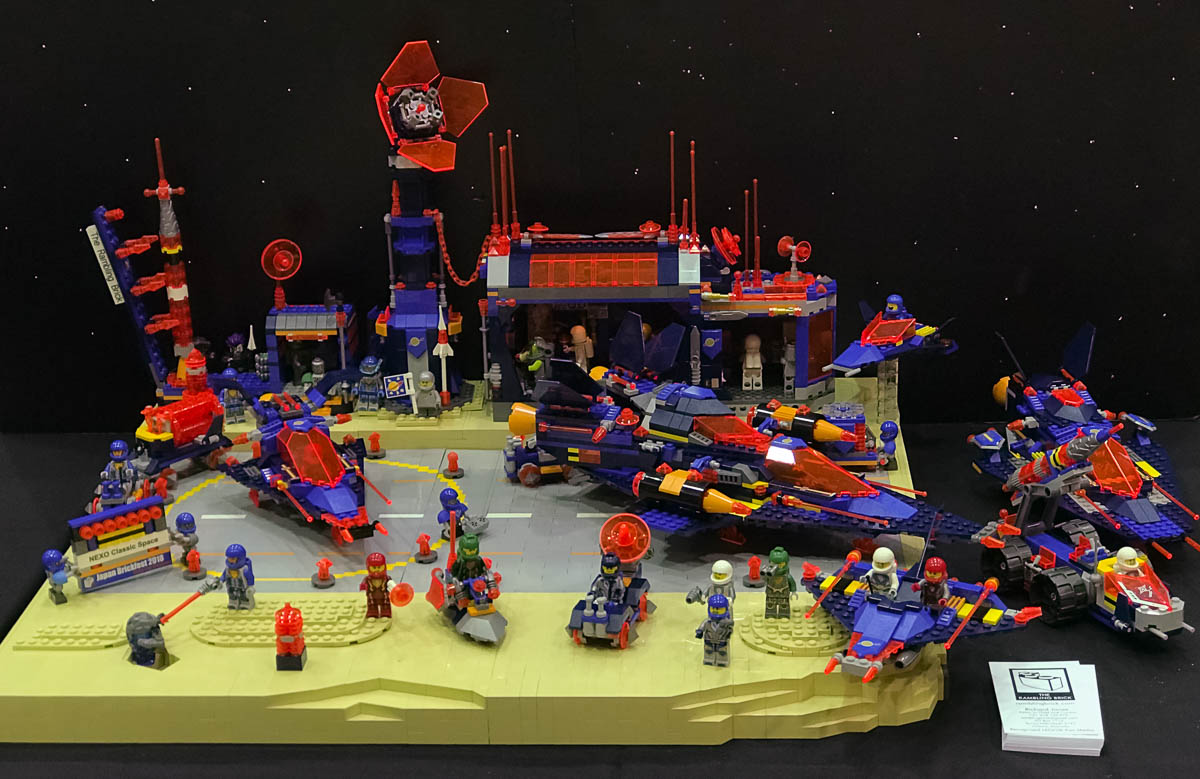 How long have you been blogging?
I started writing The Rambling Brick in January 2016.
How did you start blogging about LEGO?
In the aftermath of a fan event, I was surprised to see that people seemed to appreciate my point of view on things. I found myself generating a few ideas very quickly, shared them, and found a few people were happy to keep writing them..
What has been your biggest challenge during this time?
There have been times when I have just not had the drive to generate new content. Publication bias is a real thing for me: I find it hard to write about something that is not an overwhelmingly positive experience to write about. The pressures of work and family life sometimes get in the way of developing an idea for a post, but often the increased 'background development time' is an advantage.
Your blog, The Rambling Brick, has become a RLFM. Did you intend on that when you started?
I was unaware of the LEGO Group's recognised fan media program when I started writing.
Can you tell us the ups and the downs of being a RLFM?
The ups are the sense of community that you develop, by being part of the LEGO Ambassadors' Network, a forum with a representative from every recognised community. I especially appreciate the access to press releases and images for new sets. My favourite opportunities have been to attend the LEGO fan media days in Billund, on 2 occasions: The opportunity to network with ambassadors from other fan media, as well as meeting designers and program managers has been truly exciting.
There are few downsides to being recognised community, although the restriction on publishing leaks is probably something that many people find challenging. I have opted to talk about them, simply to minimise the challenges of dealing with takedown notices from LEGO Legal. As a recognised community, you are expected to provide the AFOL Engagement team with reports about the responses to articles we write – especially where they have provided sets for review.
Are you a one-man team, or are there others who contribute to the blog?
I produce pretty well all of the content you see on the blog, but I may often be inspired by suggestions from friends and followers. My wife helps out with the set building, particularly with knolling out the elements, to help readers see what parts are included in the sets that I build.
What would you say to those who want to blog?
If you are writing a fan blog, be yourself: Bring your own point of view, and don't try to be Brickset, the Brothers Brick or New Elementary. Be yourself. I don't tend to follow a regular schedule for posting, but it would probably be better for myself, and my readers, if I did. Life often interferes. I write as a hobby, not as a business: If it stops being fun in this situation, stop!
What has been your biggest challenge about blogging?
Finding the time, and the drive to do it!
A single look at your Instagram page, and it's clear to see you don't only blog, but collect LEGO and take great pictures of your collection, as well. Did that happen before or after you started blogging?
I started with photographing minifigures well before I started blogging, often taking them down to the beach at sunrise, while the light was awesome.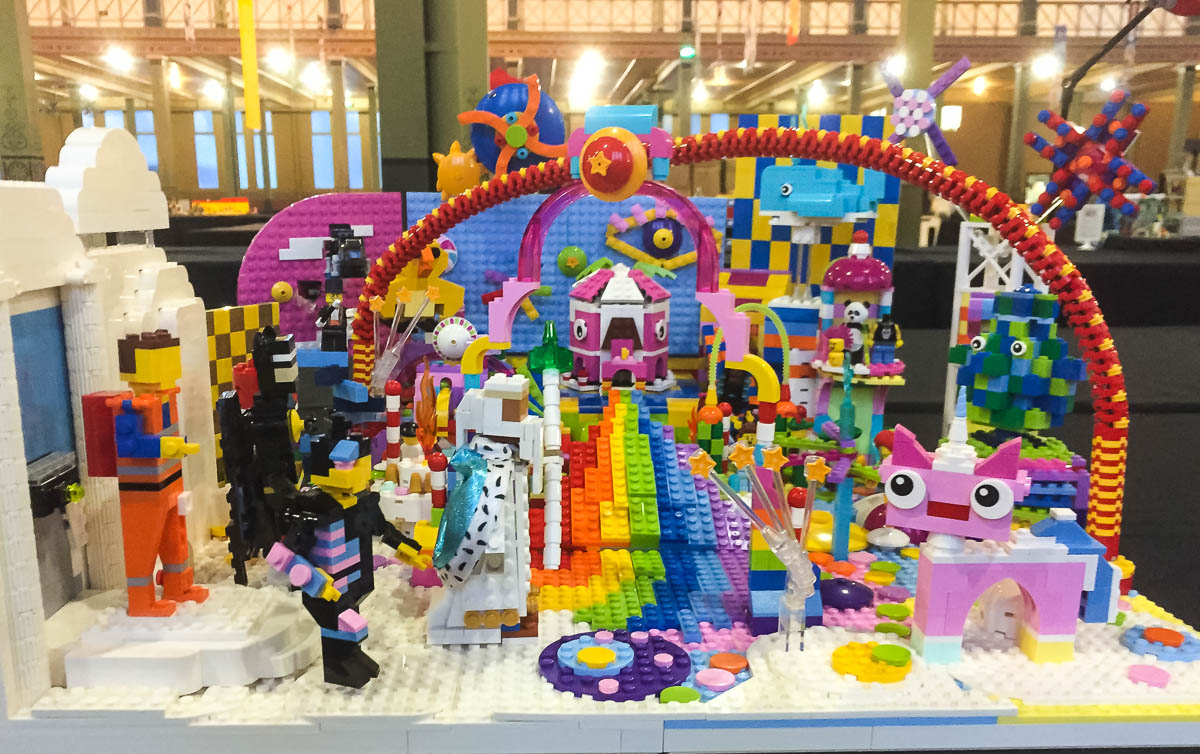 What kind of gear do you use when taking pictures?
It might just be my phone, but I often use my SLR with a 50mm macro lens. Other useful aids include a 'bounce card', to help with some fill-in light. In the last year or so, I have found a Lume Cube to be really useful too.
Do you photograph only for the blog? Or for fun as well?
It feels in recent times that it has only been for the blog: The lockdowns we have had due to COVID in Victoria has limited any other opportunity.
What kind of preparations do you make before taking a picture?
To be honest, I grab some figures, maybe themed for the area that I am travelling through – art galleries, water, whatever, grab a flash card, camera and go.
If I am photographing figures for the blog, I might consider a cardboard cutout backdrop: I draw inspiration from the LEGO catalogs of the 1970s and 80s for these.
How long have you been collecting LEGO? What made you start?
Collecting? I'm not sure. Accumulating… during the late 2000s.
The main thing I seem to collect is sets I am yet to build!
Are you a purist? Or do you collect custom LEGO as well?
I am not strictly a purist, but I don't have a lot to prove that at this point in history!
And that's it, folks! Thank you, Richard, for having this interview with us and letting us take a sneak peek into your world. As for everyone else, don't forget to check out the Rambling Brick blog as well as the Instagram page of it.
Get the Latest LEGO Sales & Deals