Ladies and gentlemen, thank you for joining us as we continue our newest series: Interview with an AFOL. In the following weeks, every Tuesday and Friday, we will be having interviews with AFOLs of different kinds. There will be photographers, collectors, builders, animators, and even bloggers! We'll try to learn a little more about them and see how they came to love the plastic brick (or people) we all love. Some of these AFOLs are well known throughout the community, while others, not so much. No matter who they are, they are all incredible people who have at least one thing in common: Love for LEGO.
Today we have stud_economy from Instagram.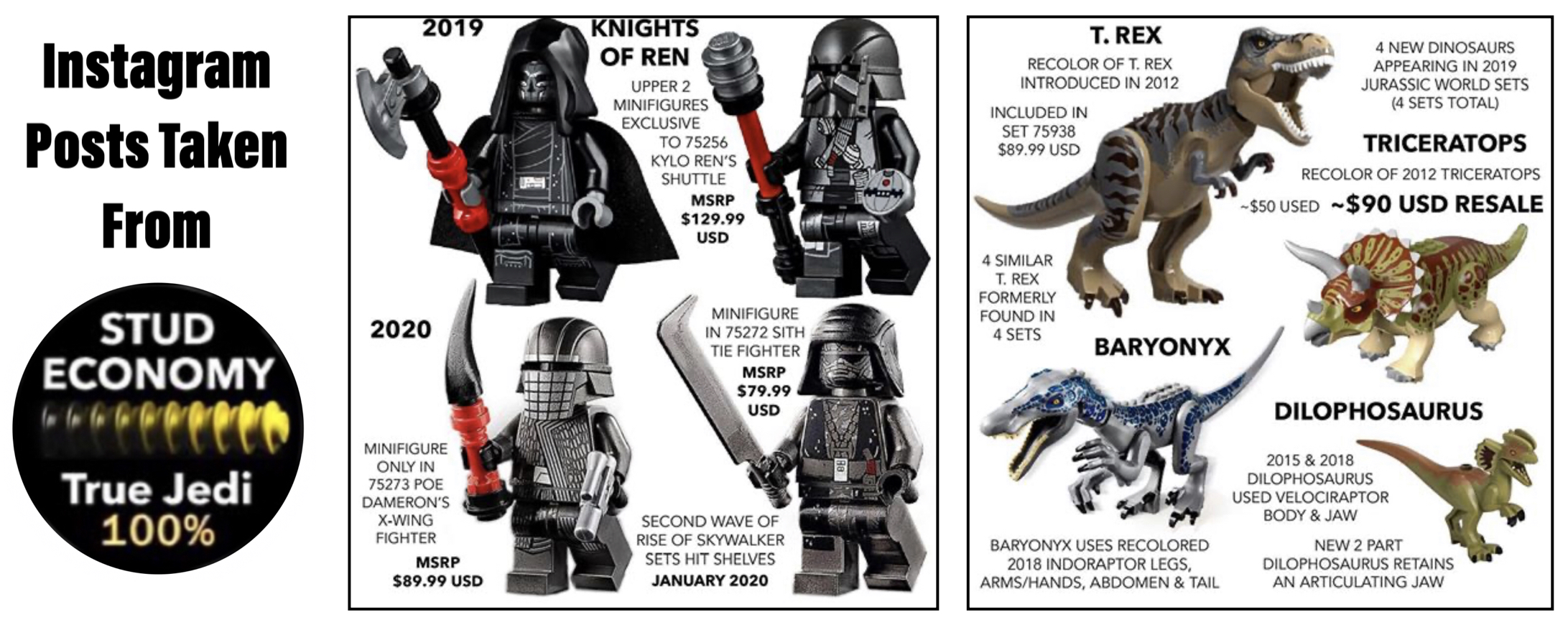 Would you tell us a little bit about yourself?
I am Stud Economy and I take a look at my favorite LEGO news with infographics! I'm active on Instagram, especially my story, where you can tune into me discovering the latest LEGO news and attempting to apply my encyclopedic knowledge for those wanting another angle on the latest news. I've been posting white background comparisons and breakdowns of minifigures, sets, and even parts for over two years.
How did your journey with LEGO begin?
I've been a LEGO fan my entire life. I was bestowed my first LEGO set within the first year of my life. While it was not my choice to begin accruing a good majority of the LEGO Star Wars sets starting in 1999 at the age of one, I value my father's frivolous decision to do so more and more every year. I think I benefited a lot from having another creative outlet in the form of LEGO as a kid, I was always making easy MOCs because I had the parts to do so.

How did you start a LEGO Instagram account?
I collected LEGO from 1999-2012 and when Bionicle was rebooted in 2015 I began ramping up my LEGO set purchasing yet again and my involvement in the online community started to grow. By 2017 there was a LEGO community on Instagram sharing leaked official set images, I found it hard to keep track of the high quality images so that's when I started my account @stud_economy to repost the best quality images of new set leaks. I then started doing minifigure comparisons breaking things down by year, but I found a way to stand out by comparing the resale prices of minifigures and bringing attention to some vastly overpriced figures and more.
What do the people around you (friends/family/spouse/children) think about your obsession?
Everyone I know seem pleased that I have found something I can apply myself to consistently. Others may obsess over a hobby for a short period of time, such as perfecting a video game and moving on to the next one, but my LEGO hobby is so multifaceted that if my desk isn't coated in Clone Troopers then it is likely to instead be adorned with Bionicles—and most recently Hidden Side!
What is your favourite theme?
Although it isn't at all apparent from my main Instagram account, Bionicle is my all-time favorite theme. I love Star Wars but I tend to only buy the sets which depict scenes I love, especially from the Star Wars prequels. Lots of Star Wars sets just don't appeal to me. With Bionicle however, I aim to collect every set ever made.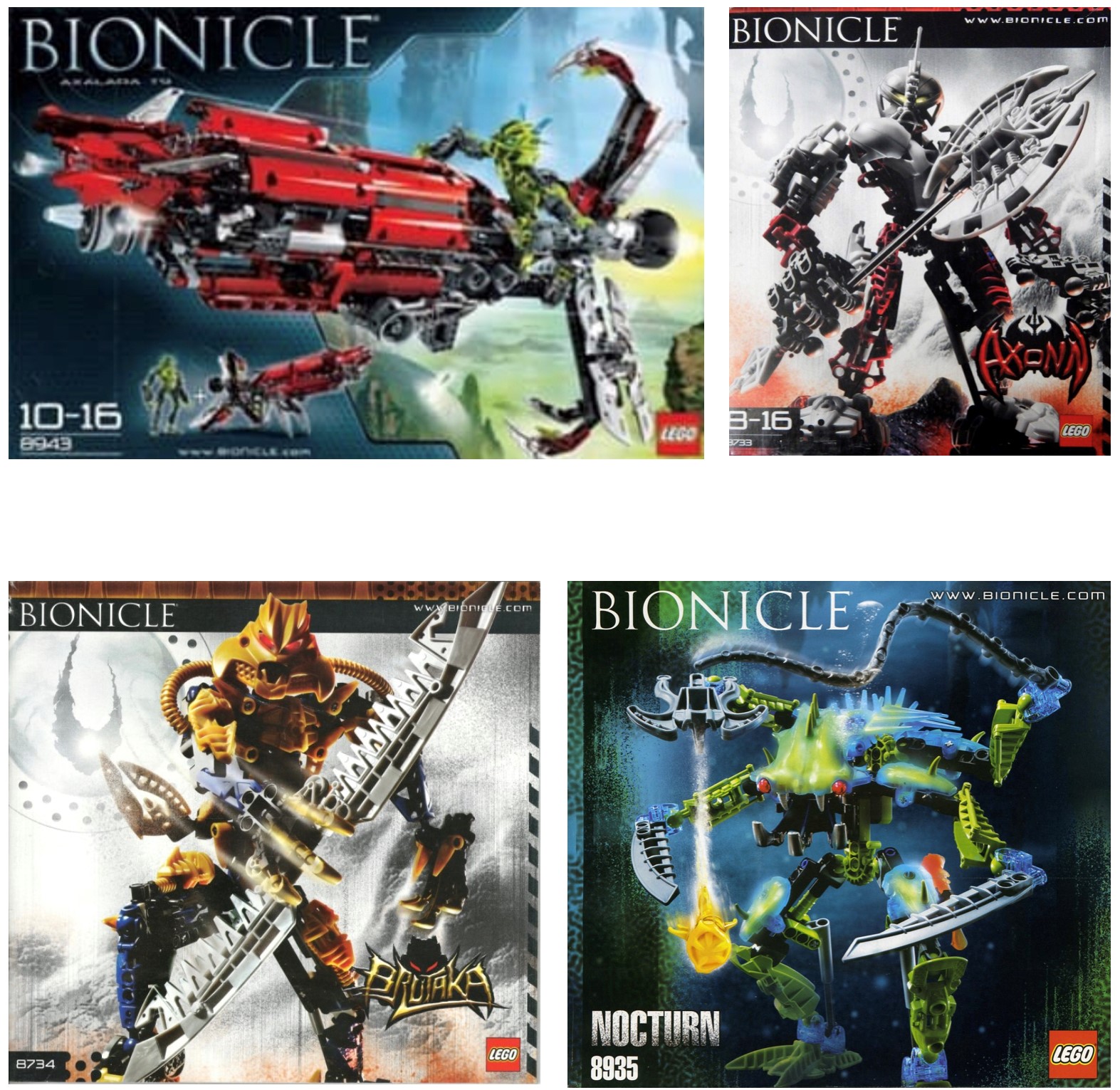 What do you collect (minifigures, themes, sets, parts etc.)?
My LEGO purchases have become more calculated over time, with an increasing focus on cost effectiveness and completionism. I try not to purchase sets from random themes I don't aim to collect a lot of, and over time I've become pickier with Collectible Minifigures. There are several LEGO themes from my childhood in which I have nearly every set. For example, Aqua Raiders was a small theme for which I had almost everything I needed, so I deemed it necessary to complete the theme's lineup of sets with the help of eBay and a friend on Instagram! Once I get started collecting a theme it becomes hard to stop, so I try to be decisive. Most recently I bought some Hidden Side sets and I became interested in putting together the whole Newbury ecosystem and buying every set, not just the coastal sets I was initially set on.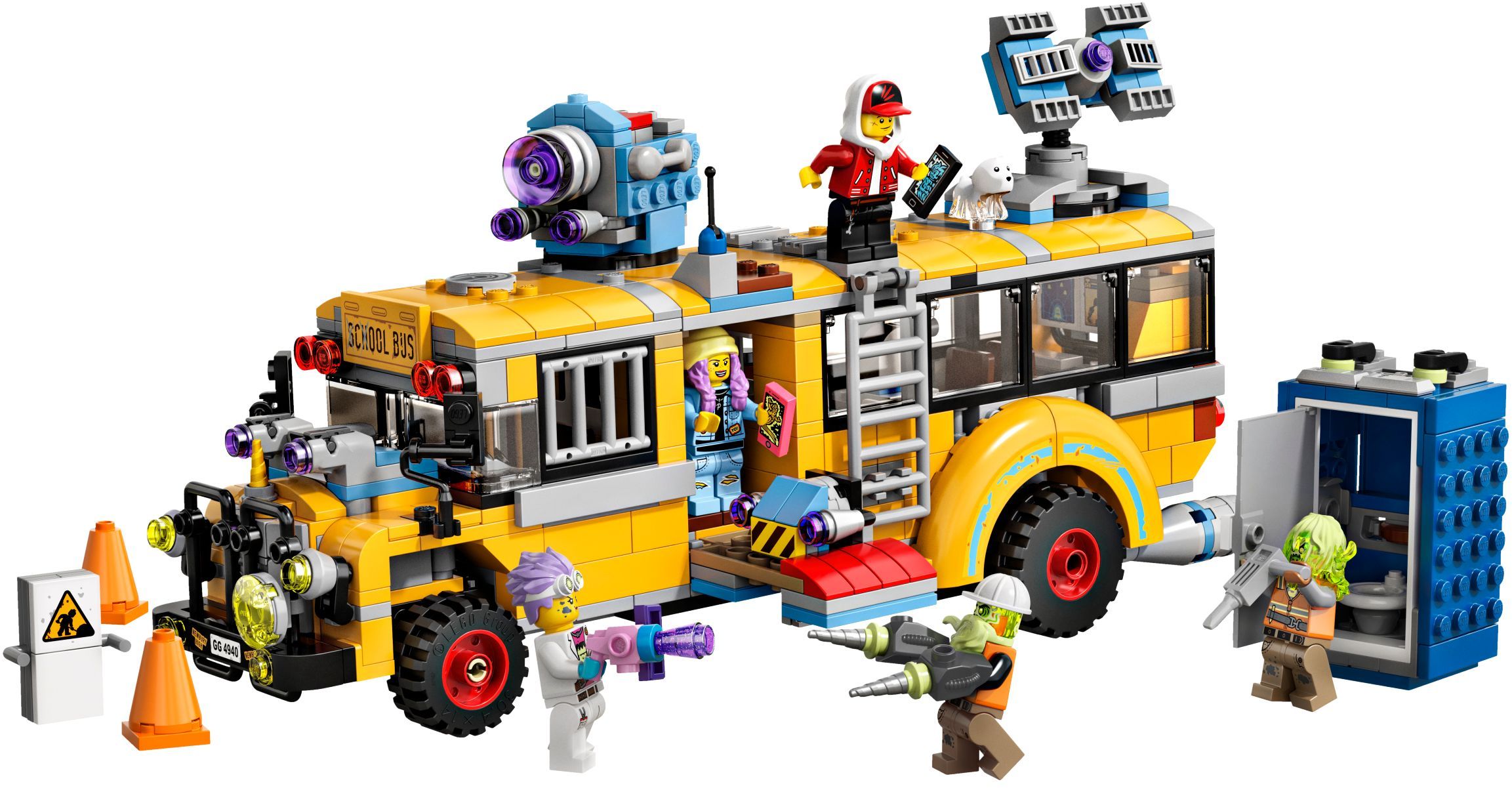 Do you keep your sets constructed?
I never kept sets together as a kid, they would quickly enter the part pool. These days I tend to keep my sets constructed. Now if I were to take a set apart, I would place it into a bag, if not multiple numbered bags in accordance with the instructions. I still have many bins and drawers of parts sorted by type, destined to be put back together into the set they came from. The least sorted part of my collection would be my instruction manuals, scattered in various shoe boxes and binders.
Is there a set you really want but have been unable to get?
I have nearly every set from the Bionicle line in 2008. I just need the Axalara to finish the display. The set is often available online, but it's an impressive so most resellers charge as much as they can before they part with such a massive set. I feel no time pressure to gather a twelve-year-old set, so I've set a maximum price that I'll pay, and the moment I see a listing in my price range I'll pull the trigger but until then I have to be patient. Once I have that set hanging from my ceiling, I'll no doubt have another Bionicle to hunt down, whether it be the glow-in-the-dark Nocturn or the iconic duo Axonn & Brutaka.
Who has been an inspiration to you?
Popular YouTubers like Jangbricks help immerse me in the LEGO lifestyle by showing their end of things daily. It gets me thinking about all the AFOLs living their best LEGO life off camera like I do for the most part. Another example on YouTube, Just2Good displays a constant work ethic when it comes to this hobby while focusing on odd themes that make him personally happy, such as Paradisa, which I hope everyone finds encouraging like me with a shelf full of Galidor.
Do you have any advice for anyone who want to start their own LEGO Instagram account?
On Instagram it's important to make friends and create the type of content that gets people to comment and take a personal stake in the news you've shared or your interpretive MOC. You want people to remember what you posted and how they interacted. That can be achieved in many ways such as asking a question to your viewers in the description. I'm constantly looking for ways to improve my brand. Some people have a lot of success with building a sigfig mascot for their profile, just a definitive minifigure for fans to recognize, I may need to give that a try! Overall, I think it's important to treat Instagram as a community and not a photo dump.

And that's it, folks! Thank you stud_economy for having this interview with us and letting us take a sneak peek into your world. As for everyone else, don't forget to check out his Instagram page!
Images taken from Brickset unless otherwise stated
Get the Latest LEGO Sales & Deals