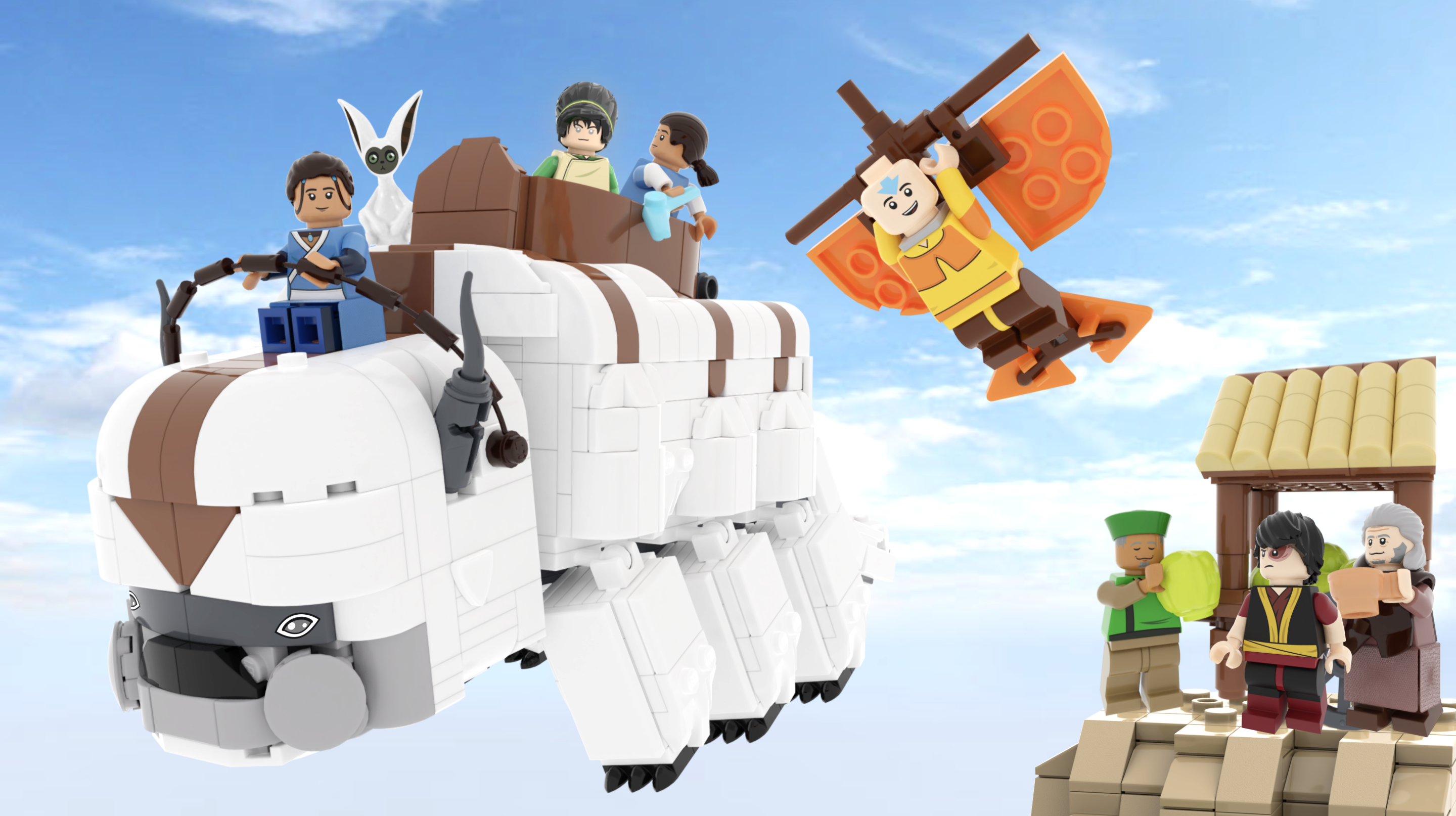 Last week, a project on LEGO IDEAS hit 10k supporters: LEGO Avatar: The Last Airbender. Its creator, Minibrick Productions, was kind enough to talk to us for a little insight to his world. However, before all that, I'd like to expand a bit on Avatar and LEGO Avatar, since it's something LEGO has meddled with before, even if slightly.
Avatar: The Last Airbender came to life in February 2005. It was an animated series created by Michael Dante DiMartino and Bryan Konietzko. Even though it included many Far Eastern elements and references, and had an anime-like drawing style, its origin country was the USA. Very much like the Marvel hero everyone knows today, Captain America, it was about a boy who has been frozen in an iceberg for 100 years. But this was no mere boy, no, he was THE AVATAR. He was supposed to be the one to bring balance to the world. However, this type of pressure was too much for a 12-year-old boy, so in an escape attempt from everything, he managed to freeze himself in an iceberg.
The series followed the adventures of the Avatar, Aang, and the siblings who discovered him, Katara and Sokka. They lived in a world of four elements, fire, earth, air and water. Some people were born with the ability to control these elements, called benders. The Avatar, the one who's supposed to bring balance, was able to control all four. In their journey of turning Aang into the Avatar, they've met many people, some of which joined their travels. The series went on for 3 seasons and 61 episodes.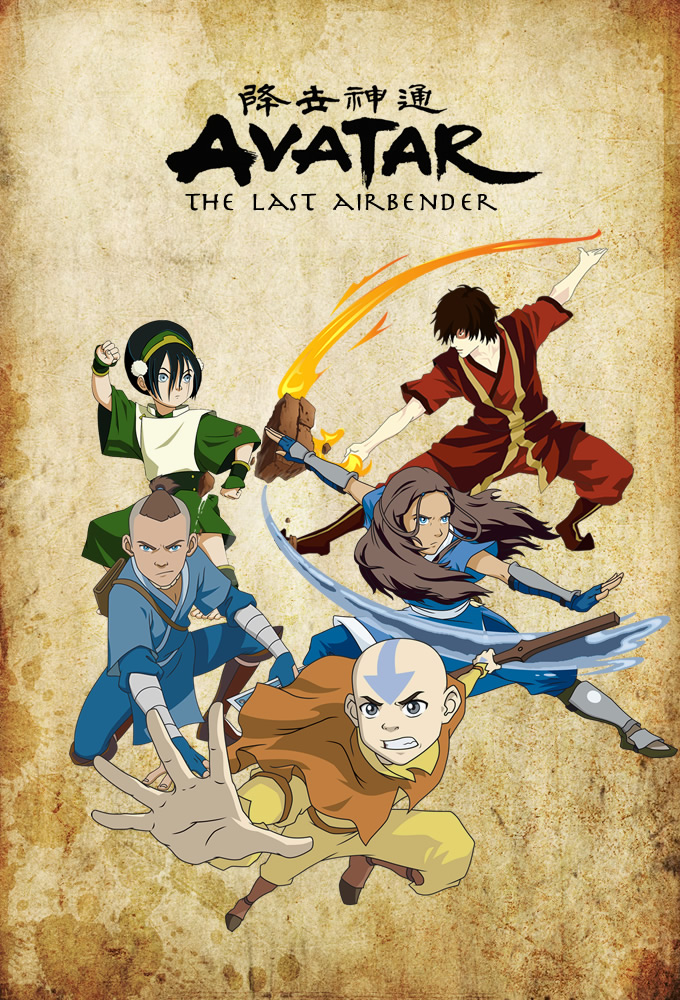 LEGO Avatar: The Last Airbender Sets
Yes, you read that right. LEGO did make Avatar: The Last Airbender sets. However, they were far from adequate. They only made two sets, and while we had the chance to get Aang, Katara, Sokka and Zuko, two of the main characters were missing: Toph, Aang's earthbending teacher and the gang's travel companion (and friend), and Appa, Aang's flying bison and the gang's means of transportation. It felt like LEGO was throwing the fans a bone and taking it back before we could catch it.
The two sets released were Air Temple (3828) and Fire Nation Ship (3829). The minifigures included in both of them were somewhat okay. Air Temple had Aang, Sokka, a Firebender and a Fire Nation Soldier, along with one of the most expensive animal figures today: Momo, a winged lemur. Fire Nation Ship had Aang, Katara, Zuko, a Firebender, and a Fire Nation Soldier. Even if you managed to get both sets, you still couldn't complete Team Avatar, since LEGO didn't release a Toph figure.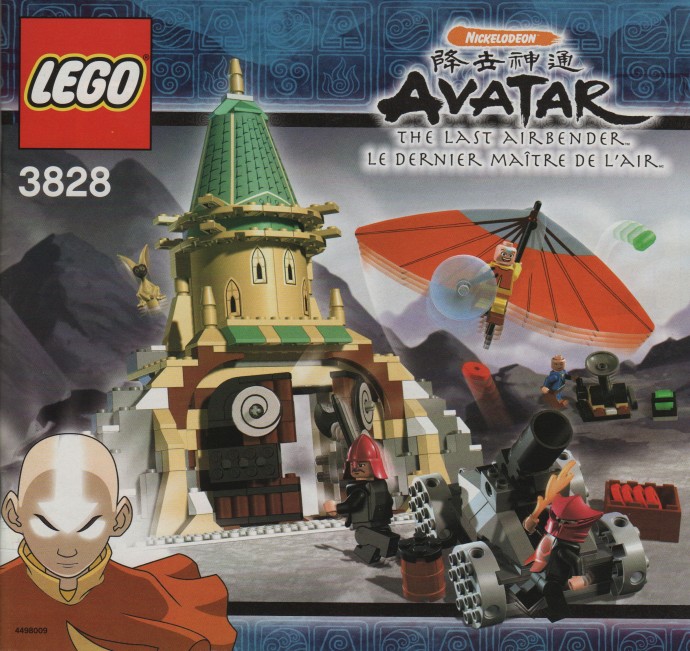 My Avatar Story
I have a very soft spot for Avatar: The Last Airbender. You see, I came to know about the series a few years after it was finished. I managed to get copies of all three seasons, and I watched them without breathing. When I discovered the LEGO sets, I knew I had to get my hands on them. I was lucky enough to get the Fire Nation Ship, which turned out to be the most interesting and at the same time the most boring build I have ever done.
It was a war ship, so of course it had dull colors. It was a ship, so of course the build was symmetrical. Even with that, there were a few details I remember vaguely which made both my dad and I go "Whoa!". Still, it didn't take long for the ship to turn into spare bricks. I was, after all, more interested in its minifigures. After learning there were only 6 unique minifigures made, I knew I had to get the one missing from my set: Sokka. I purchased him separately, and my collection was complete… ish.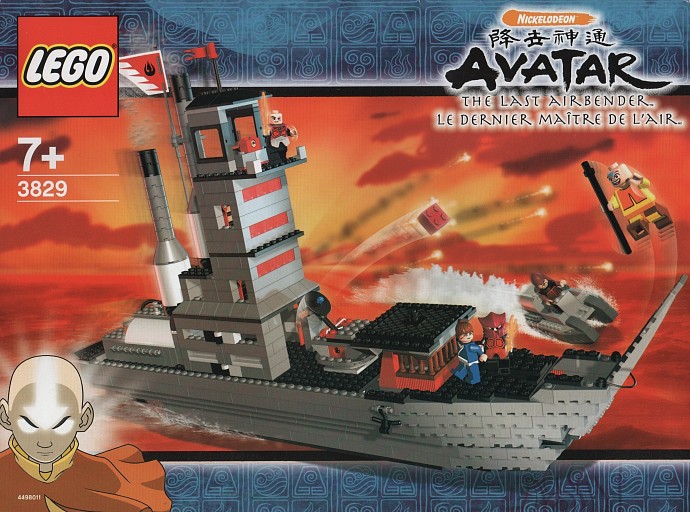 Get the Latest LEGO Sales & Deals
The Legend of Korra and the Re-rebirth of Avatar: The Last Airbender
In 2012, the same team made the series of the next Avatar: The Legend of Korra. I waited in excitement for it to come out, and prayed day and night that it, too, will turn into a LEGO set. It didn't. Years went by, and while Aang and the others have always been among my favorite minifigures, they faded away.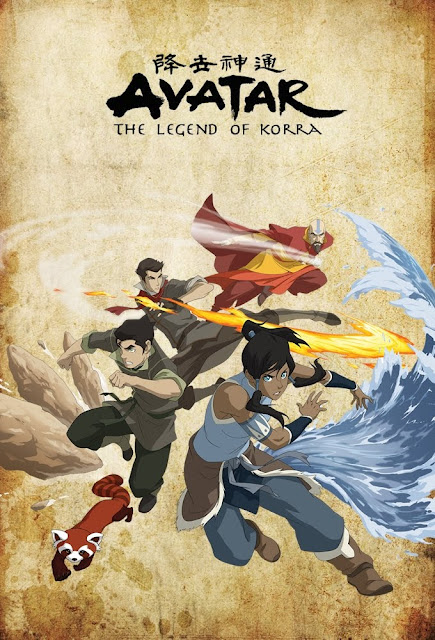 Then, a few weeks ago, I came across a video. It was on just2good's channel, titled "Let's make LEGO Avatar the Last Airbender return!" I was like "Wait, what??". I watched the video, learned about the IDEAS project, and supported it immediately. It wasn't long until I got a message from LEGO IDEAS saying "Your saved post Avatar: The Last Airbender (by Minibrick Productions) is in now in the Achieved Support state!"
Well, that was fast! The journalist in me started to talk to me again, and I contacted Minibrick Productions to see if I could have an interview. He kindly agreed, and here we are!
Right, I believe that's enough history for now. If you never heard of Avatar: The Last Airbender, go watch it. You can find it on Netflix. If you have seen the show before, go and watch it again. Believe me, you will not regret it.
Ladies and gentlemen, without further ado, I give to you Minibrick Productions!

Can you tell us a little bit about yourself?
My name is Marc, but I go by Minibrick Productions on YouTube and on social media 🙂 My brother and I started the channel in 2017, and we both work together to create videos on minifigure artwork, MOCs, and much more. I'm a current sophomore in college studying engineering, and my hobbies include collecting and building with LEGO, drawing, and playing video games with friends.
How did your journey with LEGO begin?
I've been building with LEGO for as long as I can remember. I received my first LEGO when I was 4, and I've been expanding my collection and creating MOCs ever since. Growing up, there was never a birthday or holiday that went by without at least one gift being a LEGO set 🙂
There are quite a few LEGO themes. Which would you say is your favorite?
Definitely Star Wars. I have always been a huge Star Wars fan, and every year my passion for the saga grows with new content and movies being released. A close second would definitely be LEGO IDEAS. So many amazing sets have come out of this theme, with sets like the Saturn V being some of my favorites in my entire LEGO collection. It's also always a fun surprise because you truly never know what you're going to get out of LEGO IDEAS. One year LEGO can release the Central Perk from F.R.I.E.N.D.S, and the next an awesome Pirate Ship!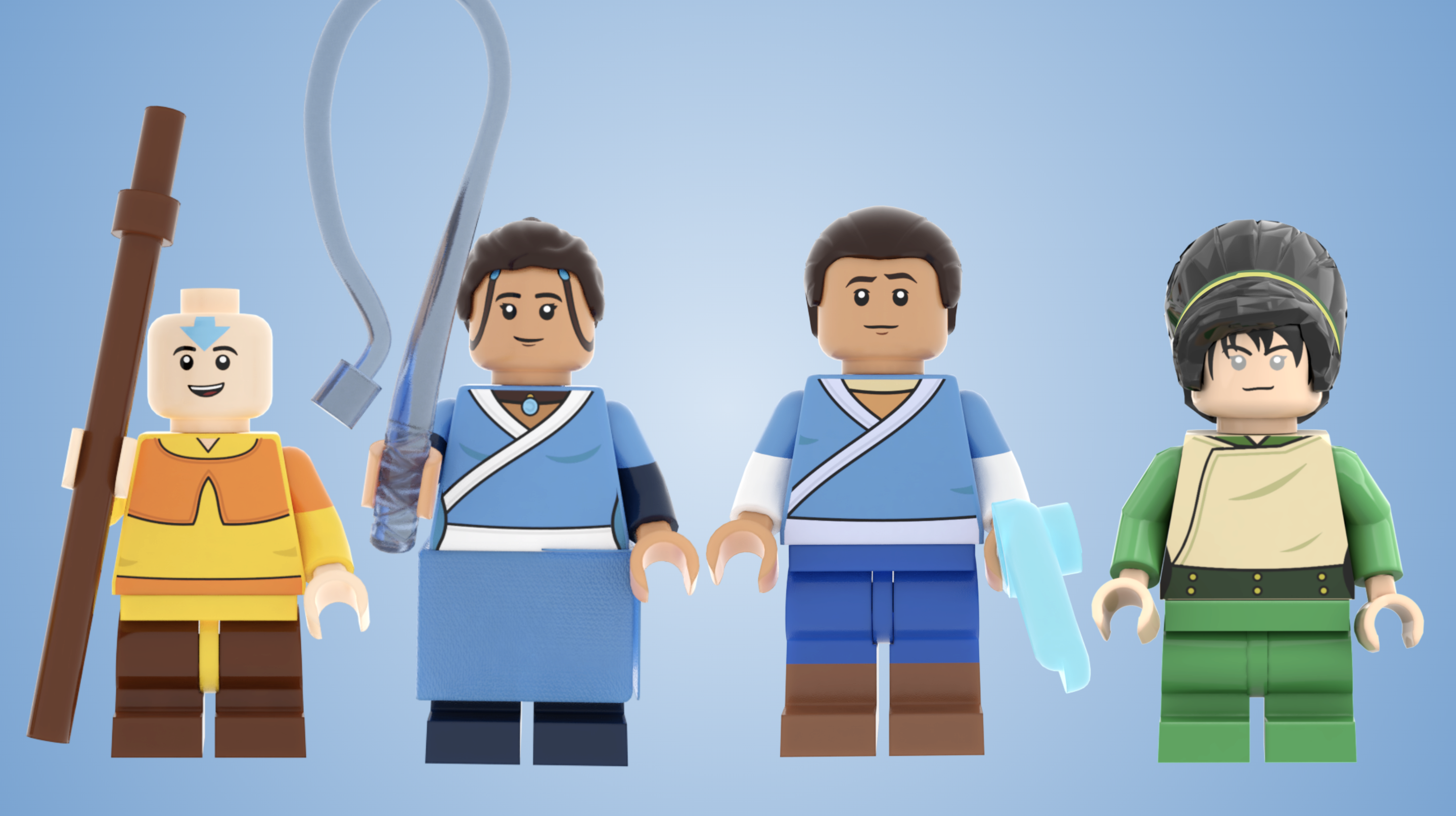 You have other projects on LEGO IDEAS, but they haven't reached 10k – yet. How did you come up with Avatar?
I have always wanted to see LEGO Avatar return with a modernized look for a while now, but that urge really spiked when Netflix added it to their library a month ago. I was fairly young when the series aired on television back in 2005 through 2008, but I remember watching episodes on and off. Through Netflix, I was finally able to watch the show in a single go, and I fell in love with it immediately and I decided to design my own version of Team Avatar.
Another huge motivating factor was the community and my friends. Seeing the show become relevant again proved that the fandom was strong and still growing. I figured that if so many people were either watching the show for the first time or rewatching it out of nostalgia, there has to be people out there dying for LEGO Avatar to happen again. On top of that, I have several close fans who are deeply passionate about Avatar, so both of these factors really pushed me to produce this IDEAS project in the hopes of bringing back LEGO Avatar for the fans 🙂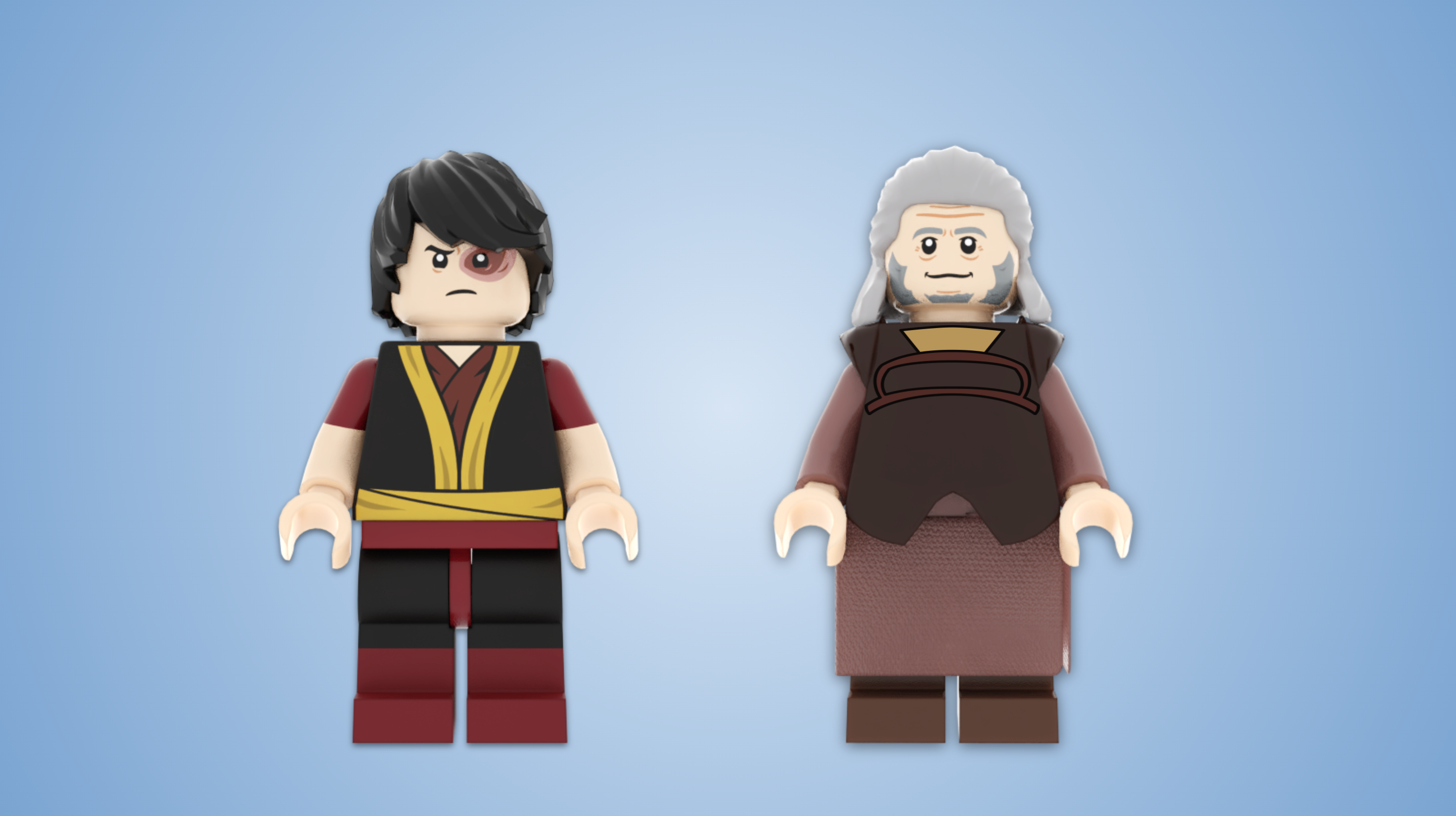 It seems you designed the project digitally. What software(s) did you use?
I use quite a bit of different software to design projects such as Avatar. My go-to choice for building is Bricklink's Studio, which I find to be a near perfect program for building LEGO digitally. I also use Mecabricks for its photorealism and its ability to export builds to Blender, which I use for renders. In addition, most decals I use in my projects are custom made, and for that I use a program called Inkscape. And finally, I use Google Slides to present my project and make minor adjustments to images, such as increasing brightness and contrast. Overall, so much goes into making these projects happen and it's not an easy task by any means 🙂
What was your biggest challenge while designing the project?
One of the biggest challenges was figuring out what I was going to build and include in the project. I knew, of course, that Appa had to be included in the project, but it took a while to figure out whether he would be front and center or a side build for something much larger. I had several other builds in mind, including Iroh's Tea Shop and the Fire Nation Ship, but after lots of going back and forth, I decided I wanted this set to appeal to collectors and younger fans alike; by keeping Appa as the main build, it guarantees that he wouldn't be drastically scaled down as LEGO is known to do (the Leviathan in Hulk's Helicopter Rescue is a perfect example). Therefore, this set would make for a perfect display piece for collectors, especially with the inclusion of the fan favorite Cabbage Merchant and his cart.
In addition, by not including something like the Fire Nation ship, it makes the set cheaper and more accessible to fans who may not be too deeply passionate about LEGO, but are deeply in love with anything Avatar. As for younger fans, a larger Appa would allow for more figures to be placed on him, which is crucial for play and adventures with Team Avatar. I like to think of this project as a starter kit, which gives you everything you need to create your own adventures in the world of Avatar; as long as you have Appa and the main characters, you can build your own adventures with pieces from your collection 🙂 Other than that, the build was rather straightforward with a few minor challenges to face, such as finding the right pieces to use for Aang's glider.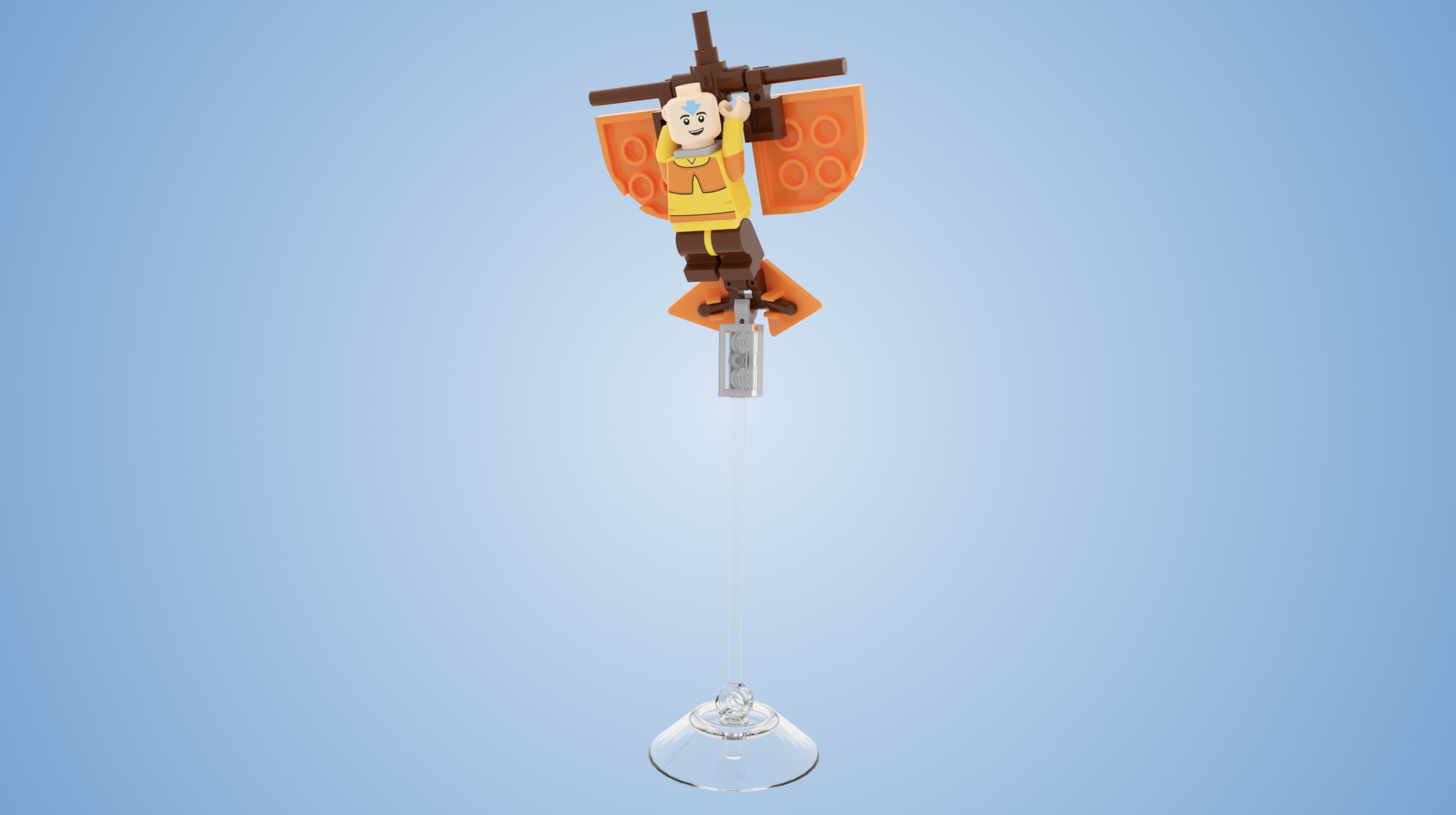 How long did it take to reach 10k? How did that make you feel?
It took nearly 2 weeks, which is insanely fast! I owe so much of that to the wonderful LEGO and Avatar: The Last Airbender communities who shared my project across social media, and for that I can't thank them enough. It felt surreal to finally achieve the grand 10,000 supporters – this had been something I had been working very hard to achieve with past projects, and ultimately felt like I was never going to see happen. Being able to finally hit the 10k mark felt like a dream come true – all my work on LEGO IDEAS has finally paid off 🙂
On your Instagram profile, there are a lot of characters that haven't been made into minifigures, so you're no stranger to designing. How do you design those? Where do you get your inspiration?
Thank you for noticing! I design all my figures on Inkscape, and the process can be extensive yet very fun. Though I have always been into drawing, I was inspired to begin designing LEGO minifigures by the talented Ashnflash, who is known in the YouTube LEGO community for being a fantastic LEGO artist. I started off with a few simple designs from cartoons such as Steven Universe, and eventually began drawing my own CMF Drafts for my YouTube channel, which are fan-created mockups of LEGO Collectible Minifigures Series for different shows or movies.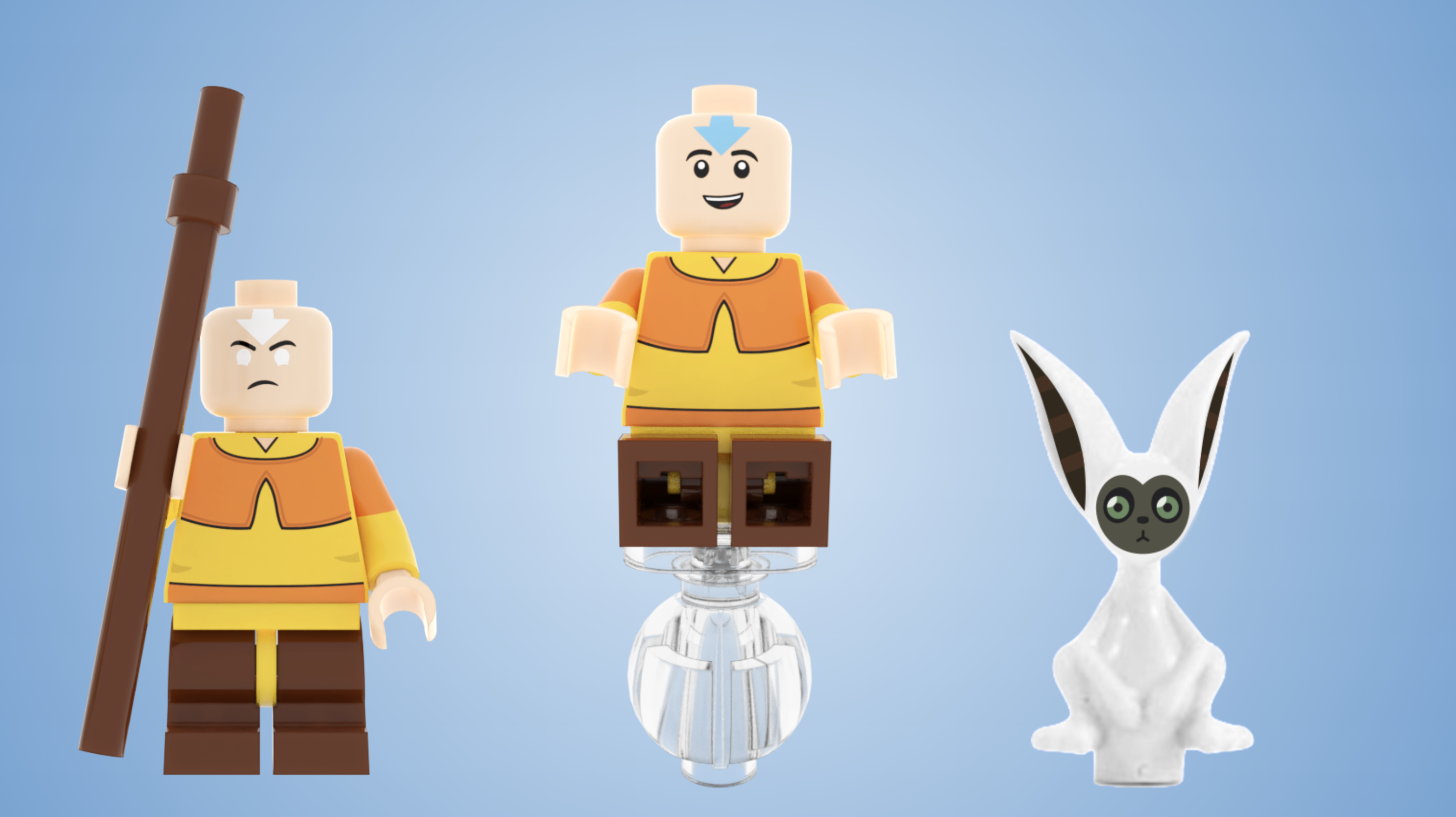 Anything else you'd like to say before we wrap things up?
I would just like to say that I am beyond grateful for all of the generous support I received from both the LEGO and Avatar communities. Their support allowed for LEGO Avatar to hit 10k, and I can't wait to see what's next for this project! I would also like to mention that I have other projects posted on LEGO IDEAS, which include Tintin and Full House, so if anyone reading this is interested, they can check it out on my page.
On behalf of the FireStar Toys blog team, I thank Minibrick Productions for taking the time to answer our questions. The hardest part starts now: Waiting. Let's cross our fingers and hope that LEGO decides to light the fire once again for Avatar: The Last Airbender! Meanwhile, don't forget to check out Minibrick Productions' Instagram and YouTube channel, and the project's IDEAS page!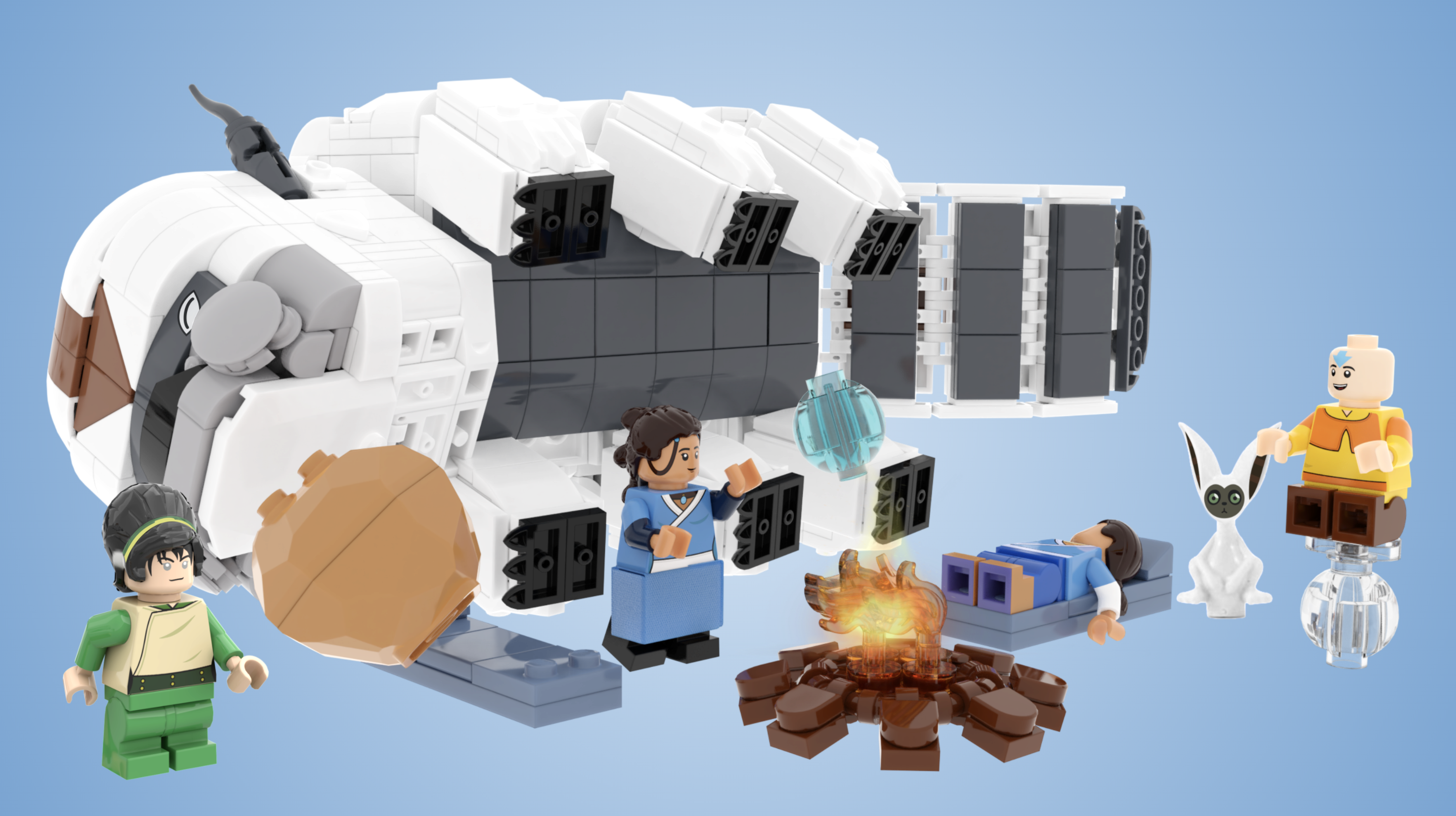 LEGO set images from Brickset, TV Series cover images from IMDB, and everything else by Minibrick Productions
Get the Latest LEGO Sales & Deals