So, anyone who knows me won't know, but another LEGO sub-theme which I am a massive fan of is LEGO City.
There is something very raw which I feel appeals to the childhood sense of creativity and wonder in all of us when it comes to empowering us to create our own cities from the ground-up. I love the concept of us constructing our own Police and Fire stations, building our own apartments and even creating our own bridges and roadways for our LEGO Minifigures to navigate. It truly is a much bigger, much larger game of The Sims – and it's one which I enjoy.
However, as much as I may love LEGO City, it is undeniable that some of the more recent sets have lacked imagination – simply rehashing the older sets which we have already received. So, imagine my absolute excitement when the LEGO City 2019 offerings debuted – offering us so much in the way of unique and exciting sets and characters that I truly cannot wait! Let's look at my highlights.
Donut Shop Opening (60233)
One thing I adore with LEGO is when we are given the opportunity to get city sets which combine an assortment of incredibly desirable elements under one uniform banner. There have been several sets to achieve this in the past – including sets such as 60097 City Square and 60026 Town Square. The 60233 Donut Shop follows the trend of these sets – introducing an assortment of fantastic elements which will fit right at home in any LEGO City.
The donut shop looks fantastic – and I really love the charm and character of the donut which is mounted on top of it. It feels like something which could fit within The Simpsons LEGO line, in a positive way, and I really appreciate this. I also adore the addition of the Toy Shop here – something which we have seen in some formats through LEGO Shop builds, but not actually in the traditional, quirky toy format. I really like some of the inclusions in this build – the little teddy bear and the net. The build itself has a lot of charm – and I really like it.
Combine this with the fantastic new News Truck – something which we have needed for a while, the great Taxi, and an assortment of additional fantastic characters and builds, and you have a great collection of characters and structures which will really compliment any LEGO City setup.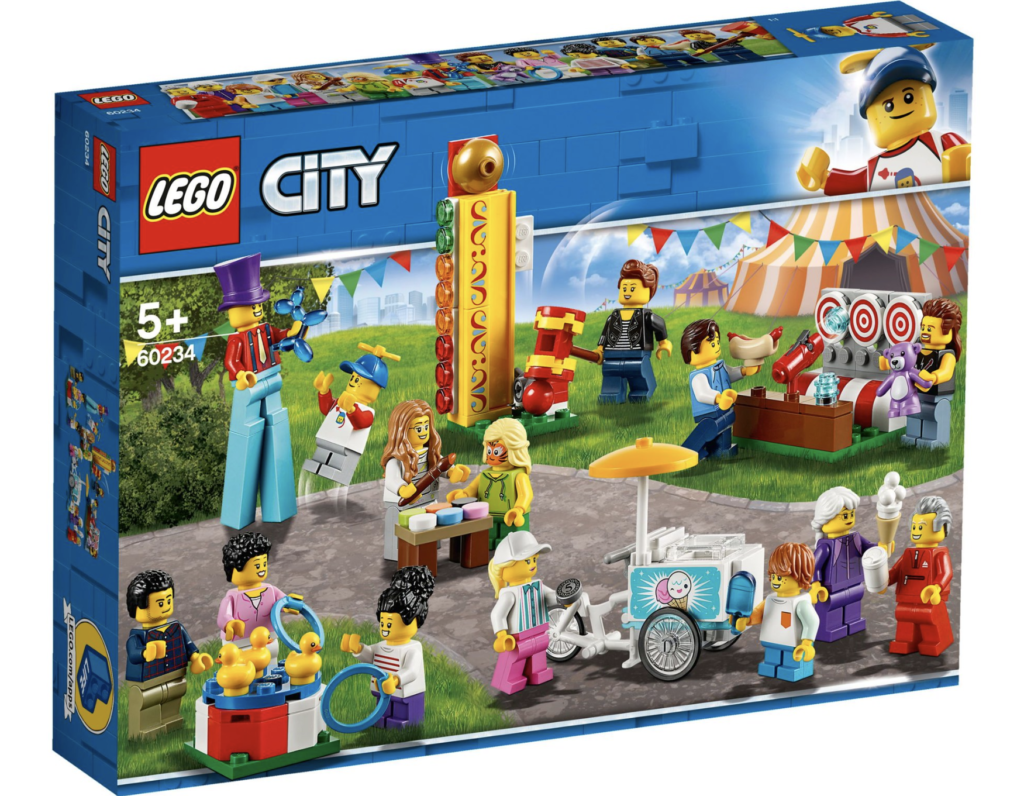 Get the Latest LEGO Sales & Deals
People Pack – Fairground (60234)
Another great addition is 60234 Fairground People Pack. Following in the suit of Day at The Park, Day at The Beach and Outdoor Adventures – three very popular People Packs from past assortments – this pack includes an assortment of new and interesting characters which will fit right at home with some of the other LEGO fairground-themed sets we have received. Here, we have an assortment of exciting new characters – including some great new torso prints, and an interesting baseball jacket style print which will be useful for a lot of characters.
The pack also includes some more useful hairpieces. All in all, I really like the unique nature of this pack and how much detail it has – including some of the smaller and more unique details like the brand-new teddy bear prize and the rubber ducks for the hoop the duck game. These fantastic individual elements make a great and unique pack which I think is going to be popular with fans of all ages – introducing an assortment of great parts which LEGO aficionados are bound to enjoy.
Moon Base (60227)
As fans of LEGO City, it's fair to share that we have had our fair assortment of Space Shuttles, Space Rovers and other vehicles of the extra-vehicular nature. These ideas have been repeated time and time again – recycled and recreated since LEGO began to varying degrees of success. The same can also be said for terrestrial moon-bases and facilities – but the idea of a floating 'space station' is something which I don't think LEGO have really delved into until now – and the results look truly fantastic.
I absolutely love the small 60227 City Moon Base
set. Not only does it include some great minifigures and some fun, quirky elements – but the build itself is fantastic. I love the modular nature of this structure – allowing you to take parts of and re-organise them to meet your own requirements, whilst also providing plenty of potential to expand upon the set with multiple purchases, something which LEGO does incredibly well. The level of attention to detail here is beautiful – with everything from the airlock to the solar panels creating a fantastic looking set.
Usually, I don't tend to buy space-based sets, but this is one which really appeals to me, and I want to pick it up when our friends at LEGO release it later this year.
Space Research and Development People Pack (60230)
I know what you're thinking – Tom, you said you barely buy LEGO Space sets, so why the hell are we looking at another one? Well, my friends, it's simple – the 60230 space pack is PERFECT. I love the assortment of different pieces on show here – from rich minerals to a fantastic alien mask, and tons of incredibly expressive and useful face prints. Some of the torso prints here will also be especially useful – providing fans of LEGO with an assortment of new and existing science-themed pieces which are going to come in INCREDIBLY useful for anyone creating custom characters.
I also love some of the unique builds here – including the unique plant dome, the treadmill, and the prototype space-suit which looks conspicuously like the Mark One Iron Man suit. This really is a shining example of where these LEGO City people packs excel I feel – providing us with an assortment of unique and rare pieces, combined with some fun builds, which really provide a plethora of new opportunities and pieces for fans of LEGO.
This is one I am excited to pick up for some custom minifigures!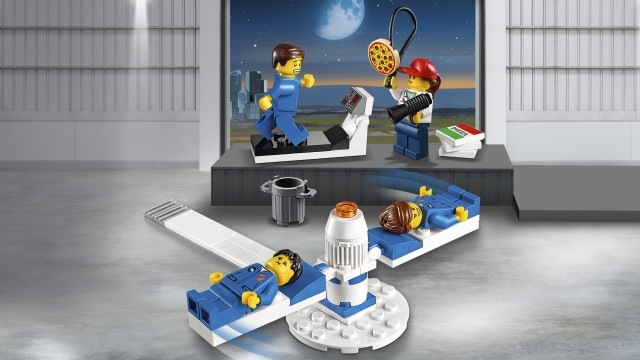 Conclusion
To conclude – LEGO City can be one of the most fantastic ways that we can get our hands on exciting new City Torsos, face prints and Minifigure Accessories for our LEGO minifigure projects. Not only are these sets useful for their Minifigure value – but some of them have got truly incredible and special builds which have unique and quirky values which I really have grown to appreciate over the years. City really is a line which hits what we would expect from bog-standard 'town' sets, whilst still allowing LEGO's designers a degree of creativity which I don't quite think we necessarily see in other licenses. I am really, really excited to see what comes from the line in the future – as I think there is lots of potential for themes which explore other frontiers, particularly when it comes to unique areas of natural beauty such as the desert.
This is where I hand back over to you guys. What do you think of LEGO's new 2019 City offerings? Do you prefer different sets than the ones I've discussed in this article? Let me know in the comments below, and have a great week guys!
Get the Latest LEGO Sales & Deals