The LEGO Ideas line is one of those sorts of things that almost seem too good to be true. As I'm sure many of you are aware, LEGO Ideas was developed to allow LEGO fans to, quote from their page, "Come up with an awesome idea and become a LEGO Fan designer! Product Ideas take a long time to develop, you'll have to promote your project and only the very best will win the hearts—and votes— of LEGO fans, but the incredible prize of seeing your creation become a real LEGO set makes all that effort worthwhile." Since then, some of the best LEGO sets of the entire brand's history have been released through LEGO Ideas, namely the Saturn V, Voltron, and Pirates of Barracuda Bay.
However, there are even more sets that received the full support of fans, but were not approved by LEGO for various reasons, despite them clearly being a great base to make some great sets. So today, we're going to have a look at those LEGO Ideas sets that were left to the wayside from the brand but still memorable to us, and we hope that perhaps they exist in some parallel universe.
Every AFOL with a proper LEGO city display wants to give their resident minifigs all the luxuries we can have in our own world, and arcade cabinets are one of those simple pleasures that many people can relate to and would love to build on a smaller scale. While we have seen minifigure scaled arcade cabinets on rare occasions, namely in an alternative build of 31081: Modular Skate House, never before have they been branded with recognizable 80's video games. The three machines were to represent Space Harrier, Out Run, and Thunderblade; all SEGA products.
There were also three proposed minifigures, namely two video game fan figures with a SEGA logo torso print, and a Yu Suzuki figure, based on the legendary video game designer who made two of the machines featured here. Not only would these have easily fit into a city display at a fairground or mall scene, but even as simple builds to put on your desk, these classic games just fill you with nostalgic fun just by looking at them.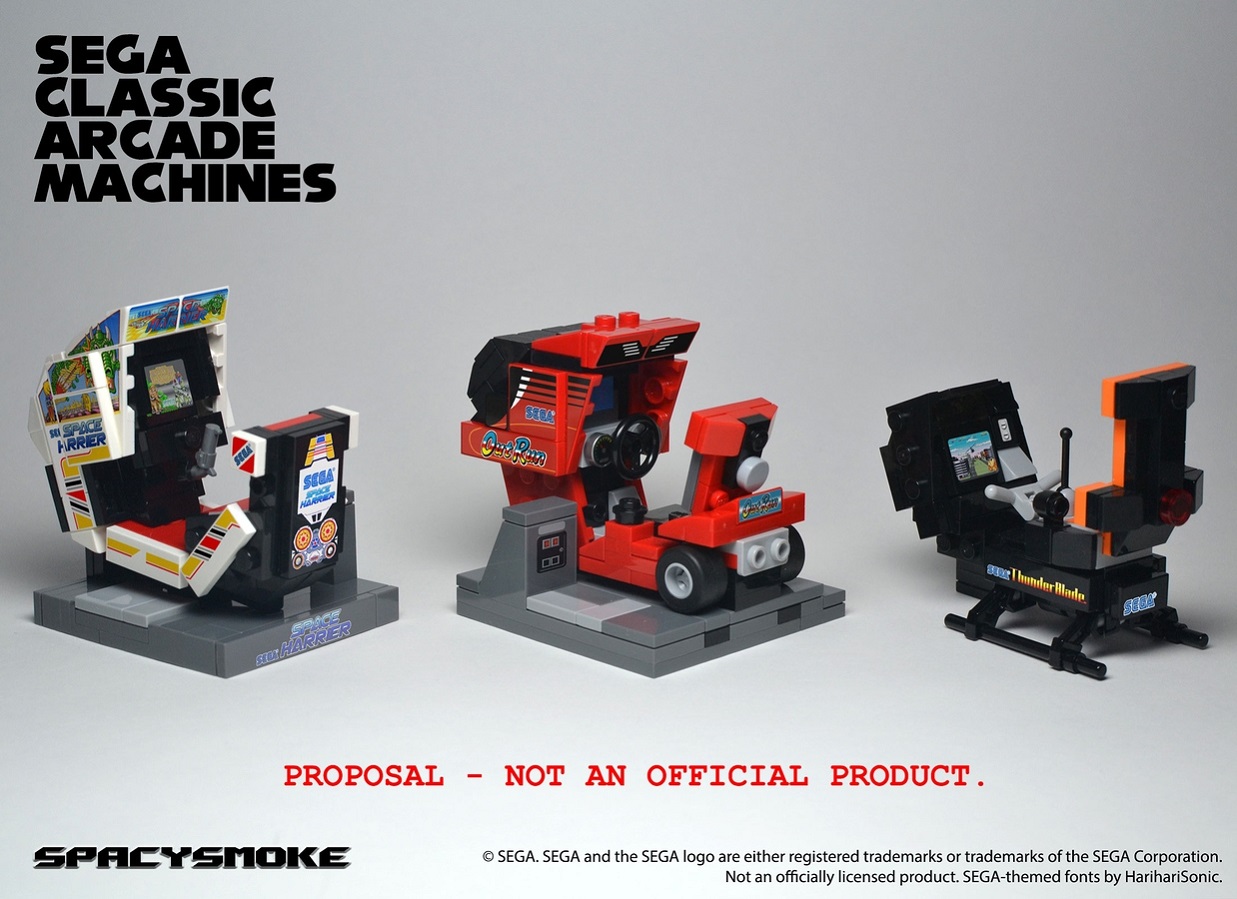 Quest Builder, inspired by tabletop roleplaying games such as Dungeons and Dragons, would have been a kit of modular rooms that could be rearranged to create unique dungeon-crawling experiences. It would have featured a wide array of 8×8 stud rooms to make halls and offshoots, with four 16×16 stud boss rooms, or lairs, for the more powerful enemies to face. Anyone who has run a tabletop game knows how difficult and expensive it is to use physical displays and figures to show the scale of the battle to your players, and I feel that the modular design of the set, on top of the already infinite amount of customizability of LEGO would have made for a fantastic alternative. With Dungeons and Dragons now seeing a resurgence in popularity, perhaps LEGO may reconsider such a product, but that remains to be seen as of this typing.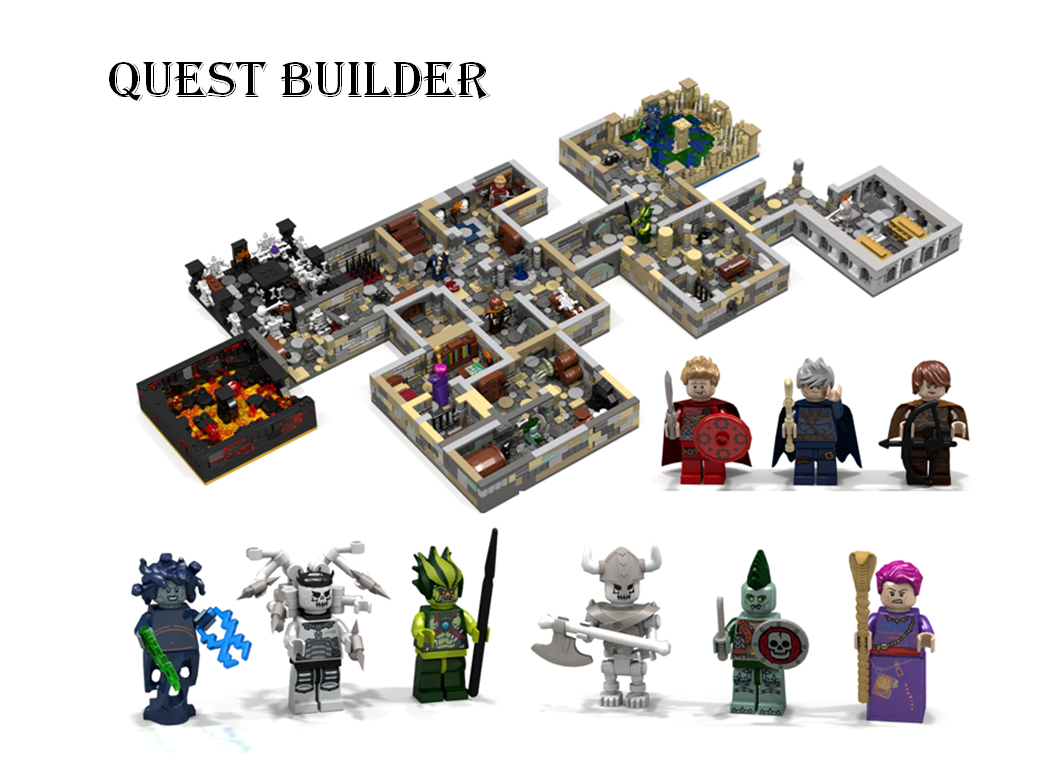 The Cunard Queen Victoria Cruise Ship in real life is famous for its traditional and luxurious atmosphere, and is a staple of luxury vacationing. Since vacationing has been out the window for over a year now, it would have been a real treat to have a bit of that luxury on a nice shelf display. FlagNZ's recreation of the esteemed craft would have been roughly 52cm long and 10cm wide, only totaling 2061 pieces. Though far from minifigure scale, I feel like this would have been a unique addition to the Ideas line as a good middle ground for folks who want a ship display, but something more modern that the Ship in a Bottle but not as modern as the Apollo Landing Craft.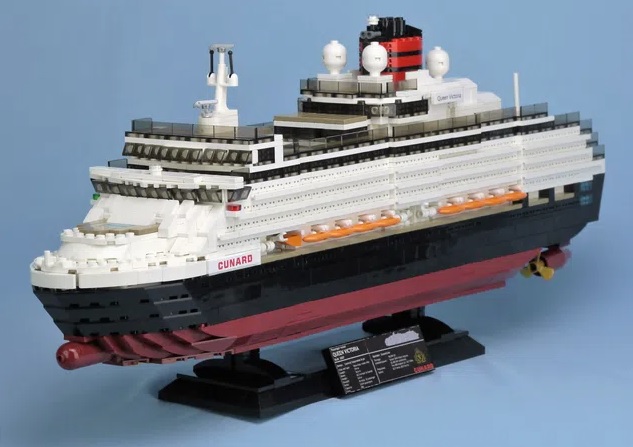 Get the Latest LEGO Sales & Deals
Disney and LEGO just seem to go hand-in-hand sometimes, and this piece inspired by the 2002 animated movie is no exception. Boasting 13 points of articulation, this build of the lovable blue 'dog' sports so much personality with eye-catching color and wide eyes. This would have been quite popular with both kids and adult builders, and would have sat next to the WALL-E build from the LEGO Ideas line as a nice contrast build. The character is captured perfectly at all angles, but it seems that we must say 'aloha' to our friend for now.
The Lockheed SR-71, more commonly known as the "Blackbird," was a high-altitude reconnaissance aircraft developed to be used by both NASA and the USAF. Because of this, as many people know, LEGO has a policy on the recreation of military equipment in their product line, which we mostly recently were burned by following the cancellation of the 42113: Bell-Boeing V-22 Osprey. However, I think that LEGO may have overlooked the significance of this aircraft in particular.
It was the craft that set the record for highest altitude, marking the "absolute altitude record" of 85,069 feet (25,929 m). On the same day, the craft set the absolute speed record of of 1,905.81 knots (2,193.2 mph; 3,529.6 km/h), approximately Mach 3.3. The Blackbird is a true testament to human ingenuity and engineering, and based on that alone, I believe that it deserved a place beside the Saturn V set on principle alone. But business is business, and LEGO knew that a black stealth jet would have been a controversial release.
To wrap up, let's look at what I consider the biggest missed opportunity on this list. LEGO has produced several space shuttle sets in the past, but not one with NASA's name on it since 2003. While NASA as an organization is divided to some, their accomplishments are undeniable. Lasting for 26 years and taking to the sky for 33 missions, the Space Shuttle Atlantis now resides on display at the Kennedy Space Center in Florida. The craft itself spent almost a full year of its life in space, with over 200 crew members assigned to it throughout its operation. It is a piece of American history, and one that any die-hard space or LEGO fan would love to have a model of.
Featuring a detailed cockpit, opening cargo doors, retractable landing gear, adjustable rudders, and a robotic CANADARM to manipulate cargo, this set would have featured all the bells and whistles anyone who was big on details would have enjoyed putting together themselves. But for now, the Saturn V, the ISS, and the Apollo Landing Craft are all that we have, which is plenty for the space fans out there, but the shuttle is so iconic that it seems strange to not be up there, too.

LEGO Ideas has brought about some of the most unique sets we've ever seen, and even plenty of sets that we didn't even know we wanted. A pop-up book? A working piano? The Flintstones? Who would have thought of that! But through the dedication of the fans, those mere ideas in the back of their minds became real Ideas on store shelves. The next release for LEGO Ideas is a beautiful Medieval Blacksmith, and LEGO Ideas is still here to stay, so we will see plenty more fantastic designs be approved, but I bet there will still be some that we wish got the green light that will unfortunately be left behind.
Images from the LEGO Ideas pages of the projects
Get the Latest LEGO Sales & Deals