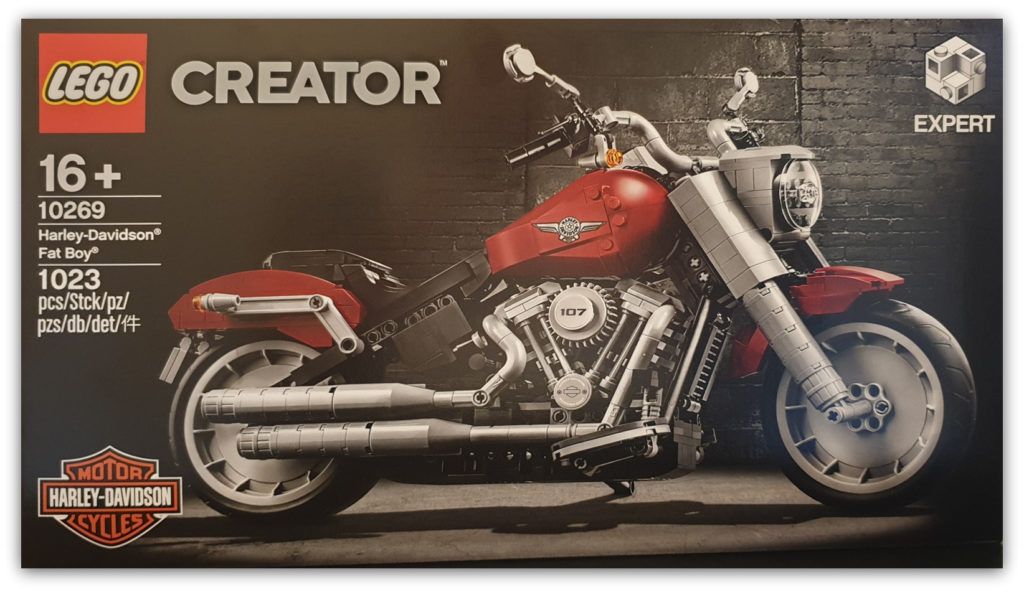 Last month, LEGO released what I believe to be one of the coolest sets ever with a licensed tie in with Harley Davidson. That set is the classic Harley Davidson Fat Boy motorcycle. I felt that it was such a beautiful set to own that I bought it through the LEGO online shop on my mobile phone whilst sitting at a seaside café looking out to sea; just seconds after the email had dropped into my mailbox! This article won't be a brick-by-brick review of the LEGO Fat Boy set; there are more than enough blogs, vlogs and articles on the building experience that another is redundant. This is an article that looks at LEGO motorcycling in a more general sense; it was inspired by the Harley.
Early LEGO Motorcycling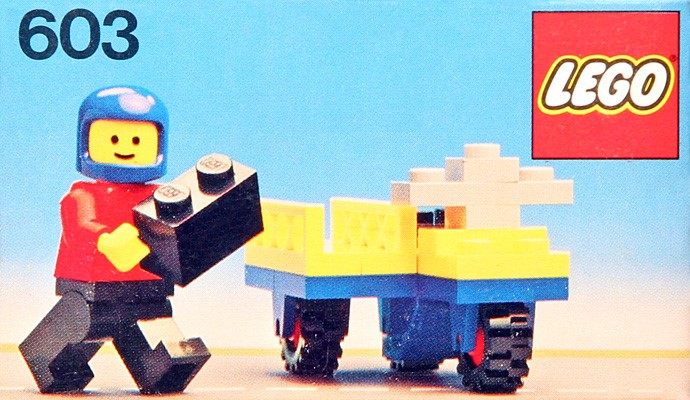 The first LEGO motorcycling set appeared in 1978 as set number 603. This was a set for the imagination, with brick handlebars and no engine at all. It also came with a sidecar; it was clear that designers didn't want something that would fall over even with squared tyres!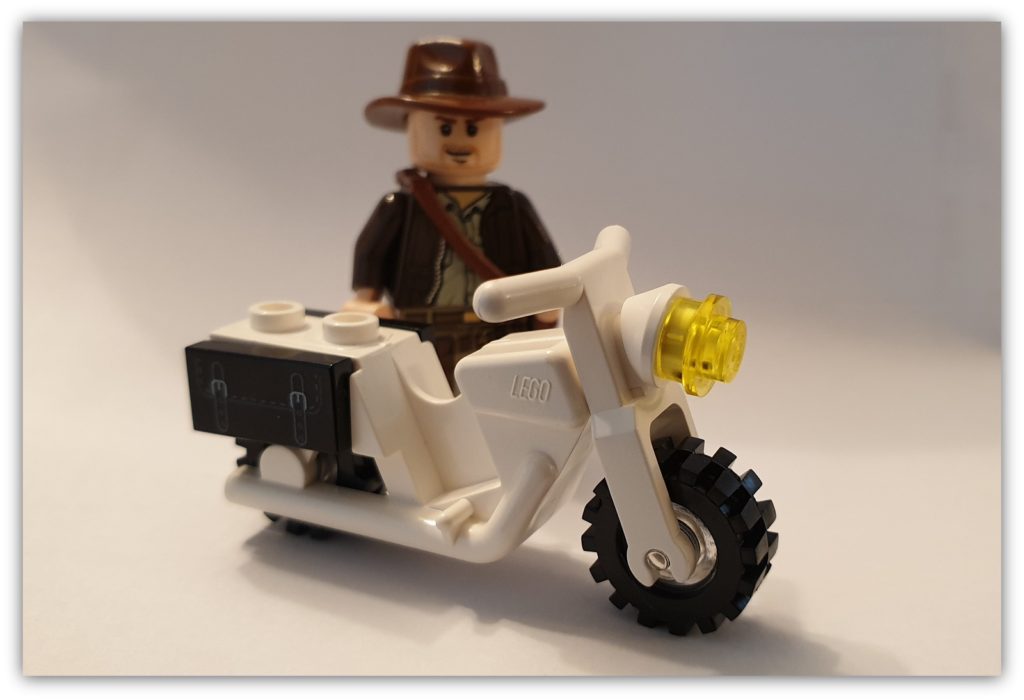 The first non-brick LEGO motorcycle appeared back in 1983.  The design was very solid and iconic; this was clearly a motorcycle. The narrow bar down the centre meant that the figure really stood rather than sat with an implied seating position; something that has continued ever since when you look at newer motorcycles and bicycles. Style wise, I had always thought that these motorcycles reminded me of the classic 1950's style motorbikes. This motorbike design was used up until 1996. I couldn't find the original that I know I have, so the one you see I bought from Firestartoys recently with the cool side panniers tiles.
Multi-part and fairings
The style of the motorbike remained stagnant for a long while, until LEGO developed a multi-part solution; where the bike frame became one part and the fairings were a second that clipped into place. The first motorcycles to use this approach used a huge touring fairing, so not unlike the Honda Goldwing.  This enabled our intrepid LEGO biker to go for miles (or at least to the end of the driveway). When I saw Catwoman's motorcycle (in Catwoman's Catcycle City Chase, set number 6858), I had a flashback to the customised 1981 Hondamatic Honda CB400A that Prince used in the film and album cover Purple Rain in 1984.
Using this new two-part approach LEGO were able to start to introduce very different styles of motorcycle; one example removed the fairing but had pronounced mudguards and a visible V-twin engine making it look like a motorbike for adventures.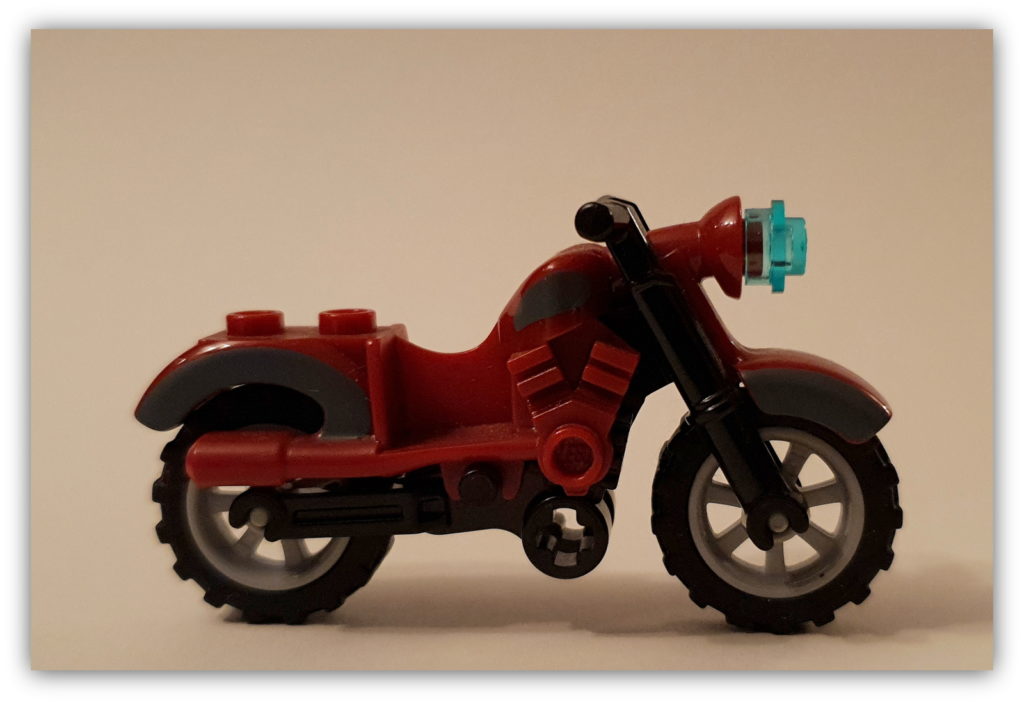 Get the Latest LEGO Sales & Deals
More recently LEGO made very subtle adjustments to the bike frame. The handlebars were no longer part of the frame; instead using existing clip on bars; this then allowed them to adjust how the LEGO figure would sit on the bike. With a new fairing element, the figure would lean over the bike better, and were able to introduce a race bike. This new style of motorcycle frame is more visible as part of Wonder Woman's invisible bike!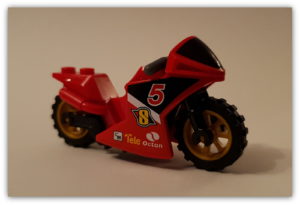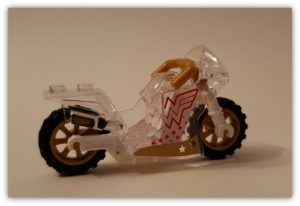 Here comes the Mods!
Here's a trivia fact for you; the first acknowledged step-through scooter was the British ABC Skootamota in 1919. There are some discussions about whether this was the first; some suggest that early motorcycles had the appearance of what we now call scooters. However, as a bonus trivia item some of the earlier scooters were not unlike the stand up and ride two-wheel scooters we see children playing with, or city people zipping to work on.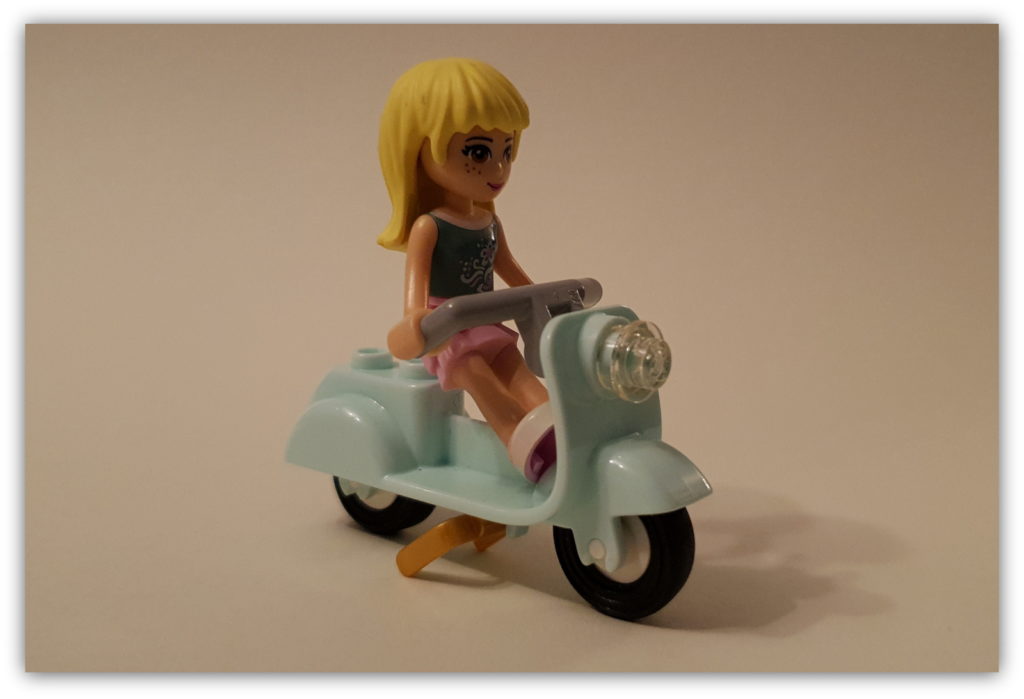 Strangely though, for figures that can't bend their legs, LEGO didn't introduce a scooter into their motor collection until 2014 in Mia's Lemonade Stand (set 41027) with the light Aqua colour and in the Parisian Restaurant (set 10243) in a more standard red. This style of bike is very chic and not unlike the longer look of a Lambretta. With the clip-on LEGO handlebar piece, it meant that this design  could become the de facto standard for pizza delivery riders all over the LEGO City!
Back in the 1950's and 1960's Mods (on their scooters) and Rockers (on their motorbikes) would meet at transport cafes and coffee houses.  One such transport cafe in London was the Ace Café; it has stood there since 1938 and today it holds regular car, bike and music shows as well as organises ride outs to a few British seaside towns. I mention this because when I saw the custom scooter made by BrickForge I had to order one, customise the colour a little, put the Ace Café stickers onto it and take it with me to one of the ride outs. I also decided that my LEGO figure would also require a fishtail parka jacket to complete the look!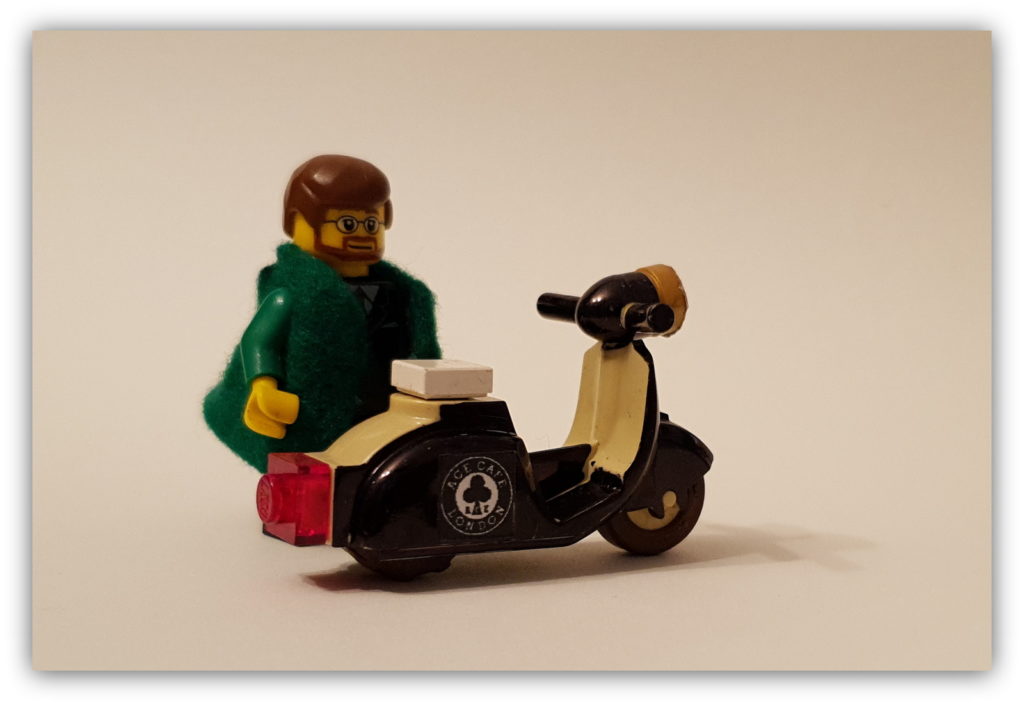 Technic sets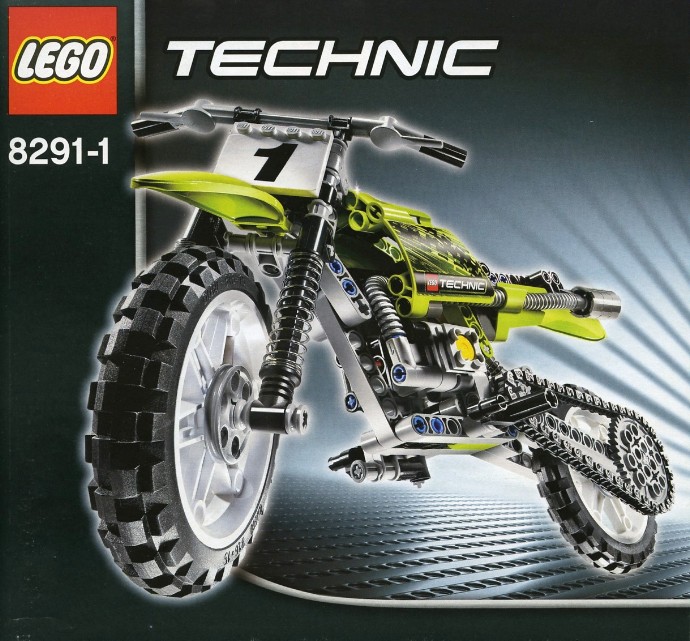 Of course, as the motorbike is a machine it is little surprise that the Technic theme has also featured motorcycles. These in the main have been V-twin styled bikes, with chain drive to the back wheel. I guess they could have made them shaft drive, but this would not have looked nearly as mechanical or open as a chain drive. These bikes needed the stand when they were being displayed! My research identified that LEGO has produced 14 Technic motorbikes to date, such as the Dirt Bike (set 8291) above.
Other sets and themes
As I wrote this article, I started to think about the other themes that LEGO have and if they had motorcycles in them. Putting aside anything with more than two wheels, such as the Trike models which featured in Ninjago and the upcoming Overwatch set, plus the quad bikes for the City Police, it seemed that only Fabuland and DUPLO also featured motorcycles!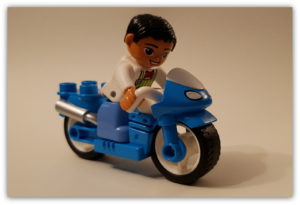 Both have quite wide flat tyres enabling them to stand easily; something which was a challenge with the Friends scooter, which I solved by using a partly lowered stand. Additionally, they look wonderful!
Start your engines!
The use of motorcycles as part of the LEGO sets is limited. I suspect that is due to the simple fact that with only two wheels they don't really stand well without some form of support and you can't just push them along the ground!
But as someone who has ridden both scooters and motorcycles, I love the fact that LEGO had made them. I haven't started building the Harley yet; I want to find the time when I can build it slowly and savour the construction. I've seen the articles and the comments and yes, it probably could look a lot better with chrome parts (I know my real bike does!); however I also understand the risks that come from creating these specific parts.
As the saying goes "four wheels move the body; two wheels move the soul". As it's raining outside, I think I'll take my little LEGO bikes for a ride rather than get raindrops on my helmet visor…
And if you're looking for more nostalgic articles, make sure you check out our article on best LEGO Technic sets and the evolution of LEGO Fire Stations!
Get the Latest LEGO Sales & Deals