With 31 seasons and 673 episodes, it is safe to say that The Simpsons is one of the most popular TV shows of all time. When LEGO announced that they were going to be making Simpsons sets in 2013, not all fans were happy about it. Even so, some have been asking "Will there be more LEGO Simpsons sets?" Let's see what have been made so far, and what more can be added to our collections.
LEGO fans divide
When LEGO announced that they were making a Simpsons set, LEGO fans were divided over the mature content that the show includes. Some even started petitions! But some argued that other themes that LEGO produced sets for had equal if not worse content than the Simpsons; such as Marvel or Star Wars. Also, the Simpsons sets were recommended for ages 12 and up and the Collectable Minifigure Series were for ages 5 and up. Eventually, the argument calmed down and everyone agreed that they were pretty cool with LEGO Simpsons.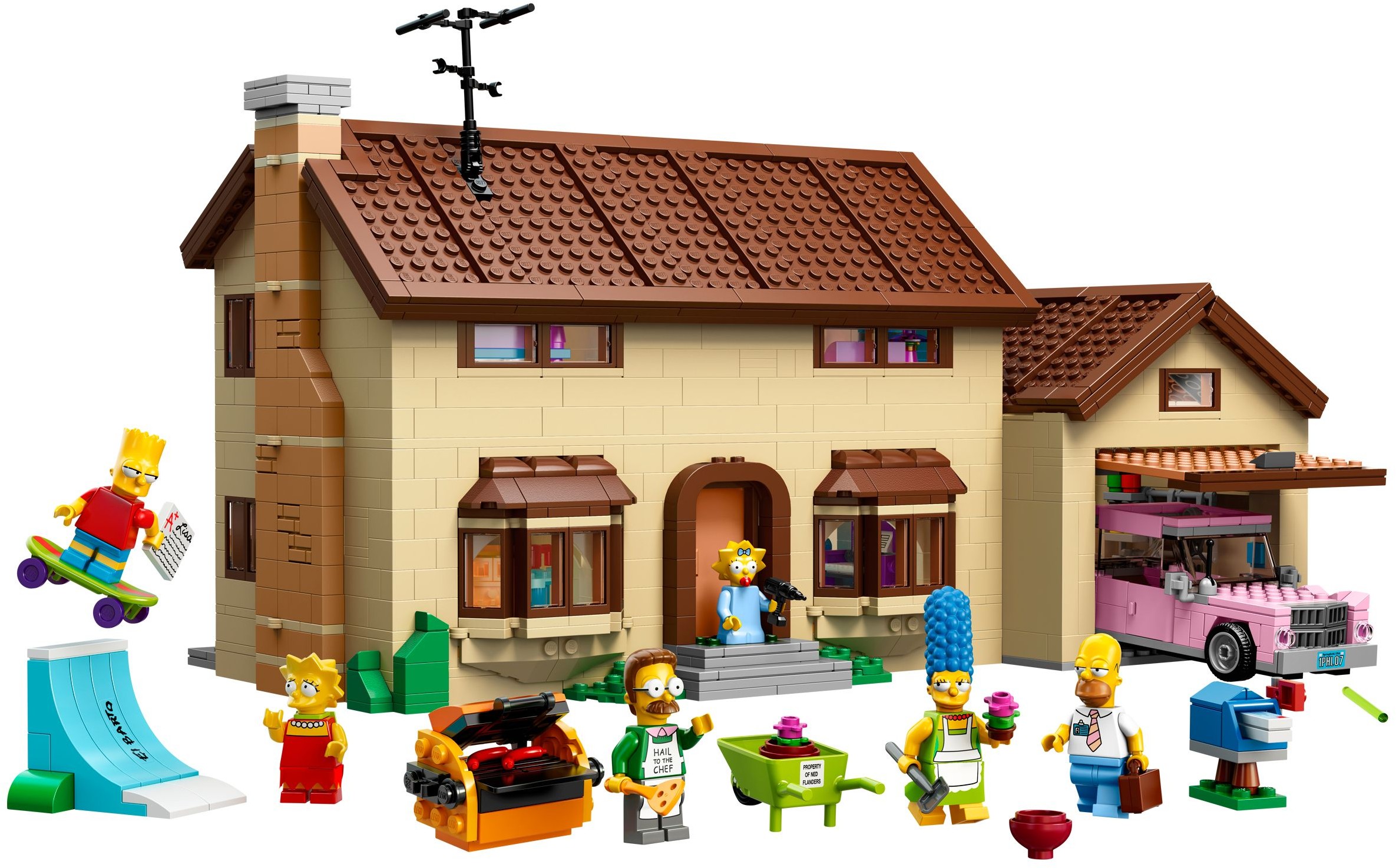 Existing LEGO Simpsons Sets
In 2014, LEGO made the set 71006: The Simpsons House, which came with 2,523 pieces, 6 minifigures, was for ages 12 and up and cost £189.99/$199.99. This was the first set that used the new stylised heads for the characters! In the same year they released a Collectable Minifigure Series with 16 minifigures to collect that cost £2.50/$3.99 each.

The next year, in 2015, LEGO released another minifigure series with another 16 minifigs to collect with the same price of £2.50/$3.99. They also released (in my opinion) the better Simpsons set, 71016: Kwik-E-Mart. It came with 2,179 pieces and 6 minifigures, was for ages 12 and up and cost £179.99/$199.99.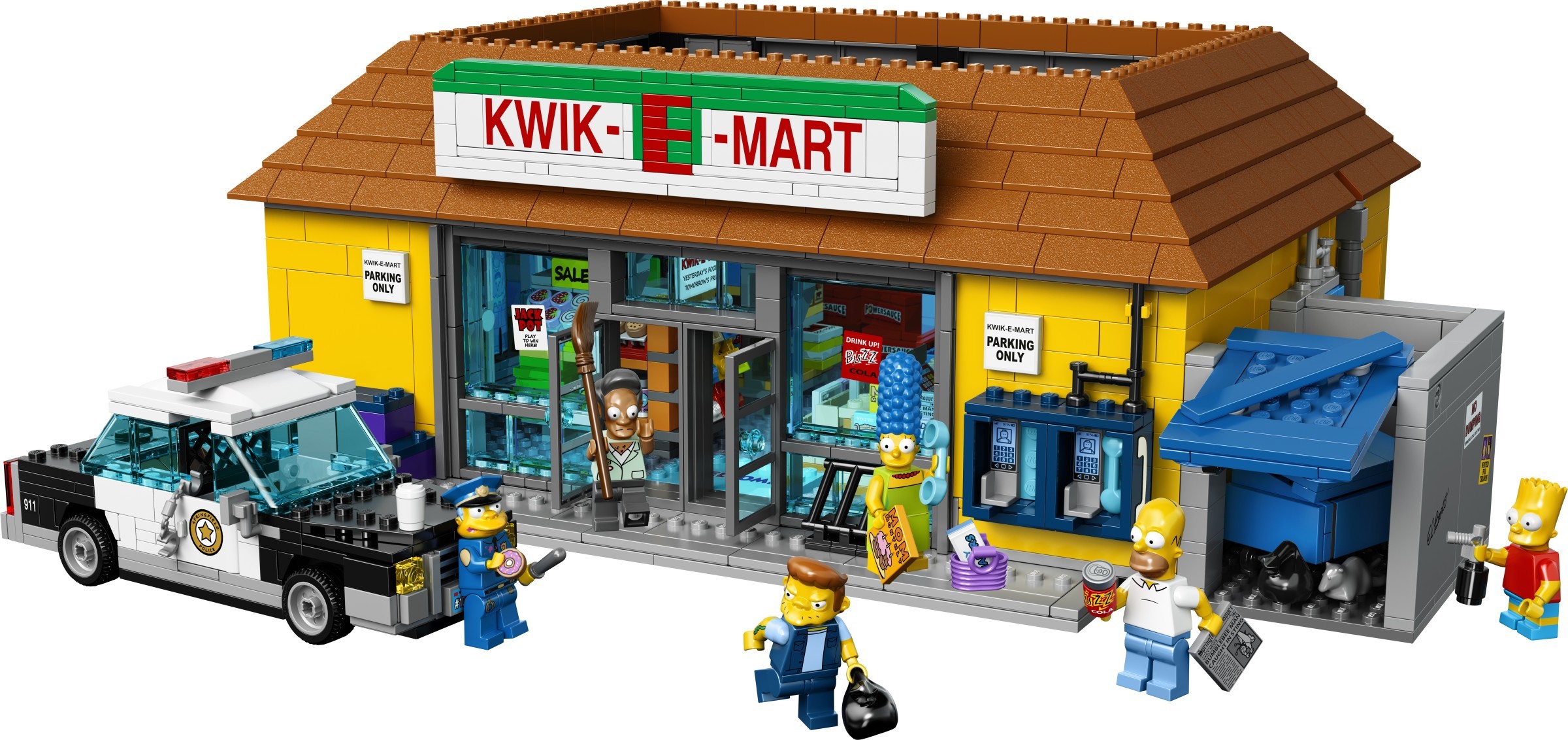 Also in 2015, LEGO released their brand-new game: LEGO Dimensions and created a few Simpsons level and fun packs to go with it. One of these was Homer Simpson with a can of Buzz cola, a miniature build of the Simpsons car and their TV with The Itchy & Scratchy Show displayed on the screen. Another was Bart Simpson with his iconic slingshot and a side build of a gravity sprinter. The final pack was Krusty The Clown and a pie as his accessory. He also came with a side build of a clown bike.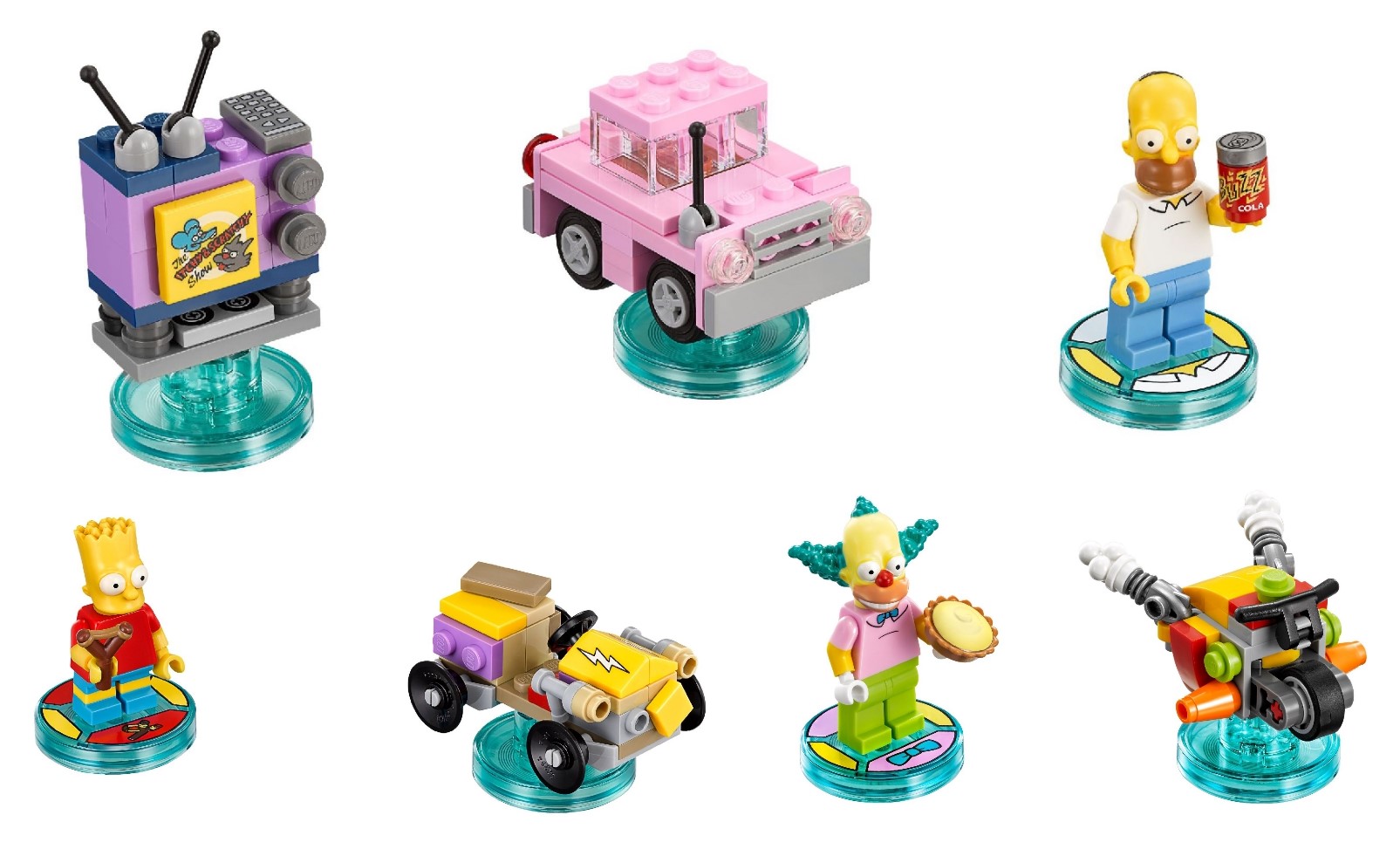 Get the Latest LEGO Sales & Deals
Lastly, in 2017, LEGO created a new theme: Brickheadz. In 2018, they revealed a new Simpsons set and it was Homer and Krusty The Clown as Brickheadz figures. However, after 2018, LEGO have not made any more Simpsons sets.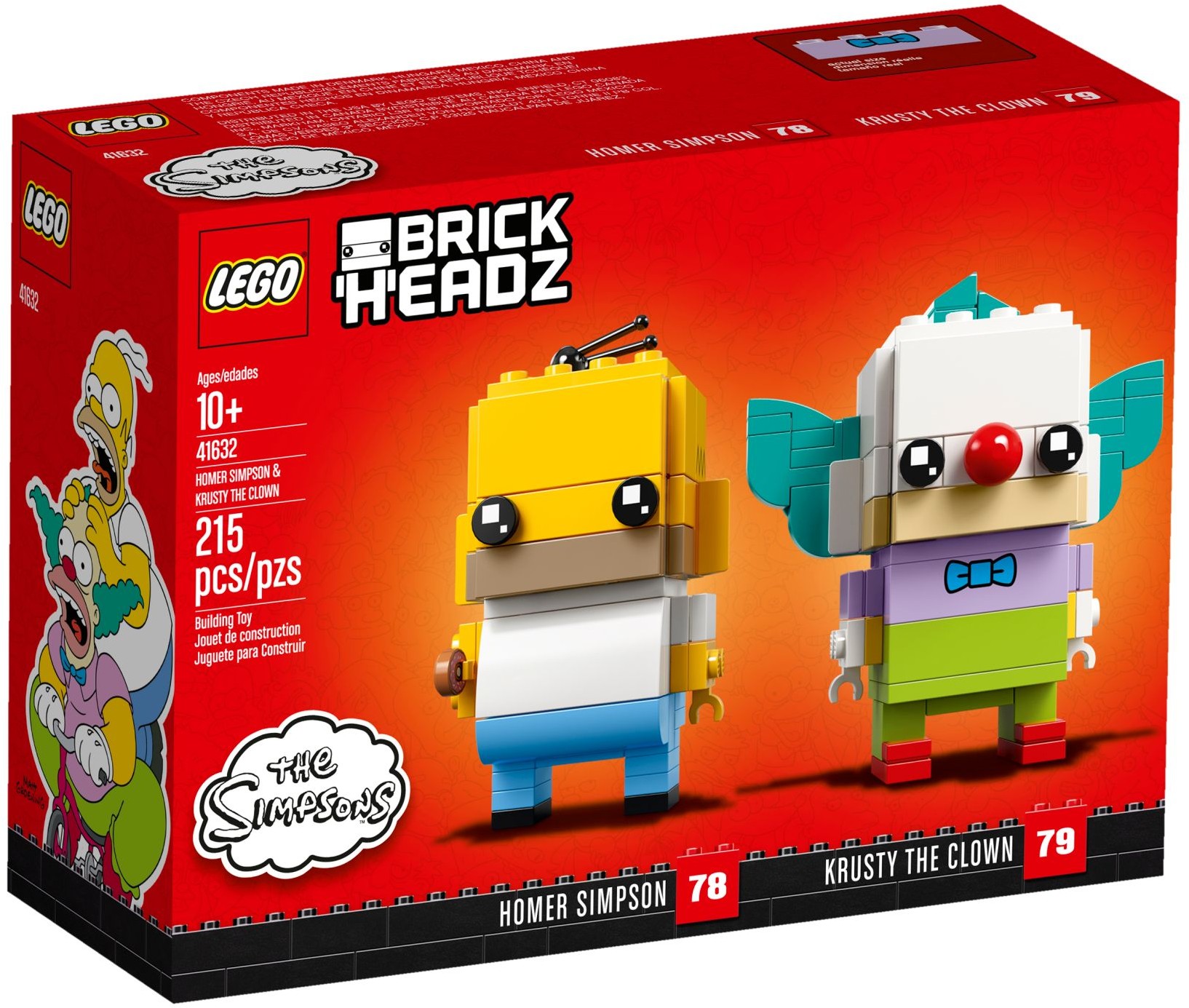 Rumours
In 2018, there were rumours circulating that The Simpsons were going to have a second wave of sets and people thought that there would be more sets like The Simpsons House and the Kwik-E-Mart. We found out later that year that these "sets" were just the Homer and Crusty Brickheadz.
Future LEGO Simpsons Sets
The well-known LEGO content creator just2good is rather vocal about his want of more LEGO Simpsons sets, even ranking the Simpsons collectable minifigure series as number 3 on his "top 10 favourite LEGO minifigure series", in total making 49 videos about LEGO Simpsons. With that I'd say that most fans would love more Simpsons sets. At the moment, the only thing that we have that points to more Simpsons sets is that during D23 (Disney's version of comic-con) in 2019, a kid asked Matt Groening, who is the creator of The Simpsons and Futurama, if there were going to be any more Simpsons sets in the future and Matt responded to his question by saying that it is likely. Going off this news we can wonder when more sets shall be released and how many there will be.
Judging by LEGO's last sets, we can assume that these will be large sets from the £100-£200 price range. As for when they will be released, we can look at his statement in two different ways. The first is that he really does not know yet and he has plans to talk with the LEGO Company. The second is the he has made a deal with LEGO but he cannot reveal it because of contracts.
What sets should we get?
If we do get more Simpsons sets, what sets should LEGO make?
In my opinion, these two sets and collectable minifigure series would be released in 2021 and 2022 if they were made into actual LEGO Simpsons sets.
The Simpsons Collectable Minifigure series 3 – It should include figures from some of the earlier seasons such as Homer's long-lost brother, Herbert Powell, and also the substitute teacher Mr. Bergstrom.
Springfield Elementary! This would be a great set as it could be a £200 set and it could feature Bart and two of his friends with Principal Skinner. It could also include Lisa and Miss Hoover, bringing the total of minifigures to 6 like the other two LEGO Simpsons sets. Around the outside walls of the set, it could have some of Bart's and his friends' graffiti. It should have 2 classrooms, a toilet and Principal Skinner's office.

Moe's Tavern – This would be an unlikely set because LEGO don't like to include alcohol in their sets. This was shown in the LEGO Dimensions Level Pack when they included Buzz Soda with Homer Simpson instead of a beer which is what he drinks most of the time in the TV Show. Even knowing this, it would still be a pretty cool set to get.
This is what I think it would be like if they made this as a set. It would be much like The Simpsons House with an outside with the Moe's Tavern sign above the door. The minifigures inside would be Moe, Homer, Barney and 3 more of the lowlifes that are always in the background.
In the bar, there should be a counter with a cash register, beer bottles on the shelf behind and a gun in a clip built into the counter. There should be 4-5 simple stools for the customers to sit on in front of the counter. In the middle of the room, there should be a pool table complete with two pool cues and a light hanging from the ceiling using a black chain running through a hole in the light build. And in the back, there should be three sets of tables with large beige and red seats. Finally, on the wall there should be multiple flag stickers and a dartboard.
BONUS SET!!!
Bart's treehouse – The treehouse would be such an awesome set but I wouldn't see LEGO releasing one any time soon as only last year they released a treehouse set. But if this did get released, I would see it coming out at around 2023 or 2024. I think it would be a great set and it has a lot of potential as it could even come with the Simpsons garden. It would be great to put the Simpsons House set inside, they could even include a table and some chairs.
At the bottom of the actual tree, there could be some bushes. Up the trunk, there could be some rickety planks to represent the ladder to the treehouse. They could also include multiple references to Simpsons episodes with the tree house such as The Radioactive Man issue number 1 as a 1×2 printed tile. If it did come with the garden, there could be a rubbish bin, a swing and a barbecue. For the minifigures, this set could include two versions of Bart, two versions of Lisa, a new variant of Milhouse and a new Nelson minifigure.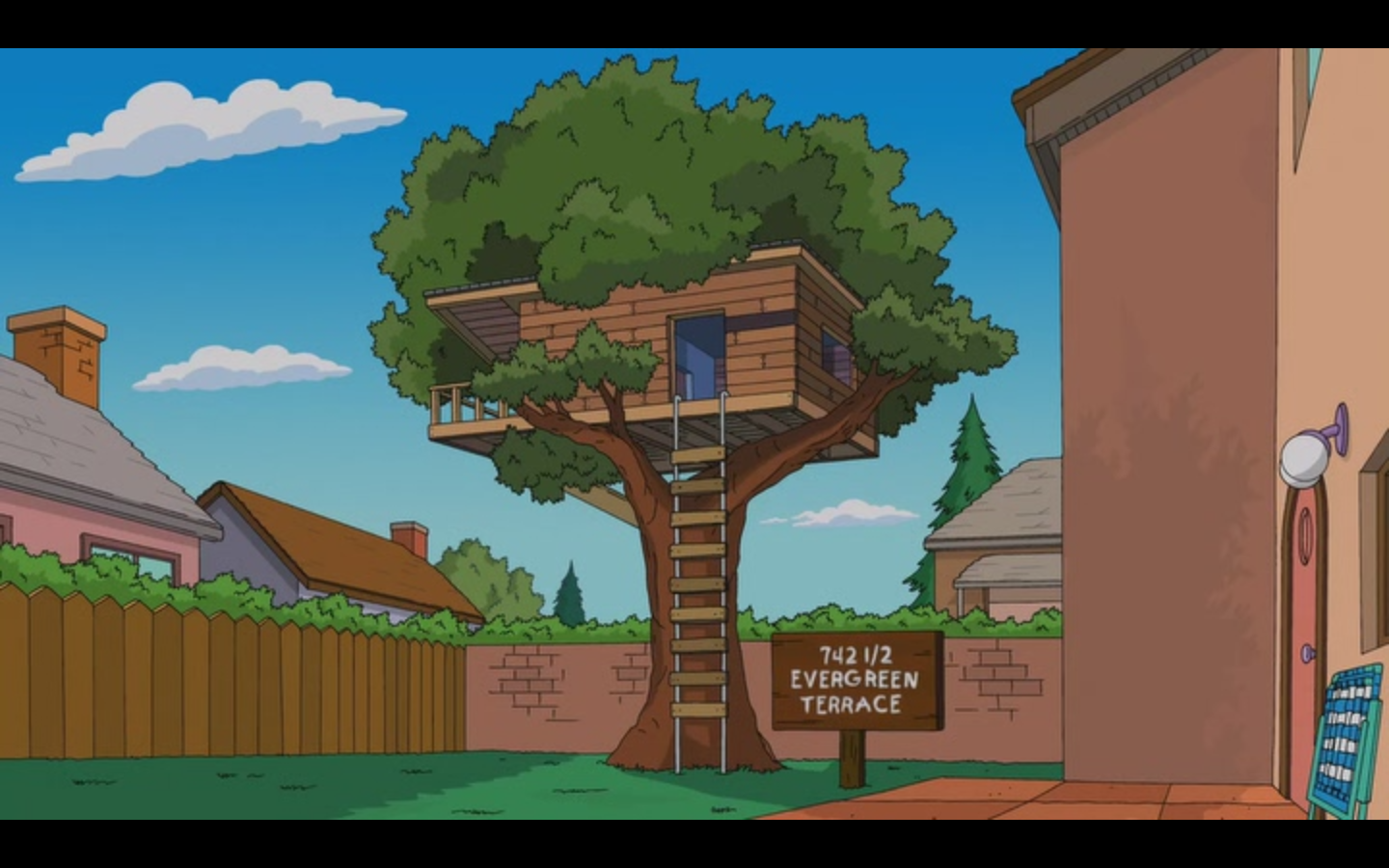 I hope you enjoyed reading this. What would you like to see turned into a set? Tell us your thoughts in the comments!
Have a nice day and stay safe!
Get the Latest LEGO Sales & Deals
Images of LEGO sets from Brickset, images of the Simpsons TV show is from Simpsons Wiki.