If you are a LEGO fan like me, then you most likely have a LEGO Star Wars set in your collection. But have you ever wondered how long have they been around? What's the biggest set? Or maybe what set did LEGO take off the shelf because it bore a resemblance to a mosque? Well if you have this is the place to be!
Now think back. The year is 1999 and the LEGO company is slowly declining in sales, but this year they acquired their biggest intellectual property: Star Wars. At the time, Star Wars was all anyone was talking about and the hype was real for the new movie: The Phantom Menace (we all know how that turned out). But to coincide with the new movie LEGO released 5 sets based on the new movie and 8 based on the original trilogy. These 13 sets were released on the 9th of April 1999.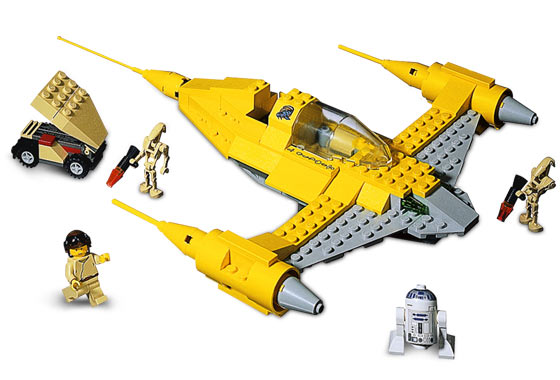 If we skip 3 years to 2002, Attack of the Clones has just been released and LEGO released some sets to go with it such as: Bounty Hunter Pursuit, Jedi Duel, Tusken Raider Encounter and the highly sought-after Republic Gun Ship (the only set with Jedi Bob in it. All hail Jedi Bob).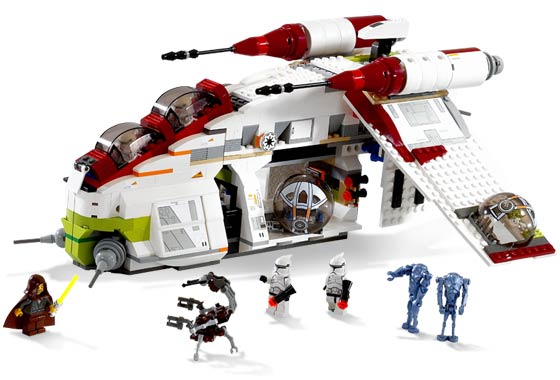 Another 3 years down the line and the final prequel movie (and arguably the best) Revenge of the Sith was released and LEGO made some great sets, many of which have had remakes such as Vader's transformation Anakin vs Obi-Wan and the AT-RT walker.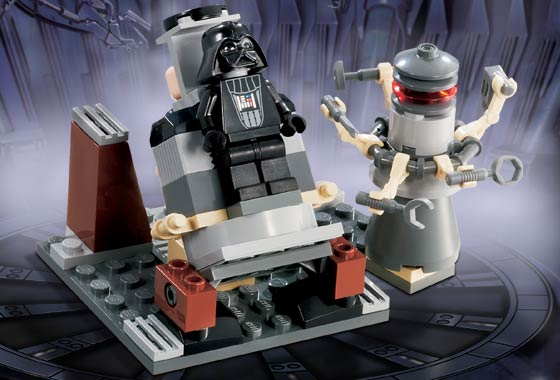 2 years later and LEGO released the first UCS Millennium Falcon, set number 10179. That, too had a remake in 2017, set number 75192 and the largest LEGO set ever produced.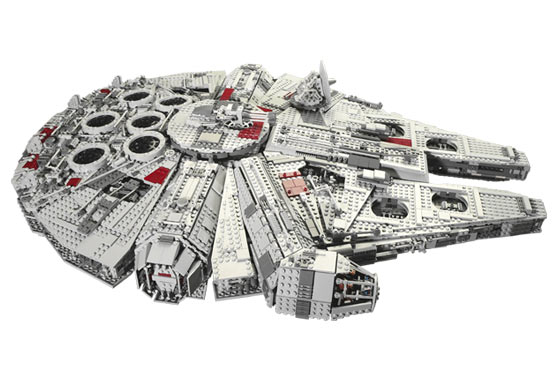 Some of these sets are now very rare and sought after and prices can range from £50 all the way up to £5000 for the 2007 Millennium Falcon.
In 2008, George Lucas started a beloved show called Star Wars: The Clone Wars, and you guessed it, LEGO made sets for the show. Some would argue these sets were the best LEGO have ever made. Also, there are many people that make their own clone armies. The Clone Wars sets lasted from 2008 all the way until 2013 when the show was cancelled by Disney when they bought Lucasfilm. Also, there are some sets rumoured to be released this year for the final season of Clone Wars as Disney have bought Clone Wars back for one last season.
Fun fact: There are two different types of modern clone trooper minifigures. One type was released with all the sets based on the TV show in a cartoon style and the other type was released with all the sets based on episode 2 in a realistic style. Another notable thing that happened in 2013 is that set number 9516, Jabba's Palace, was removed from store shelves as people were complaining that it was mocking mosques.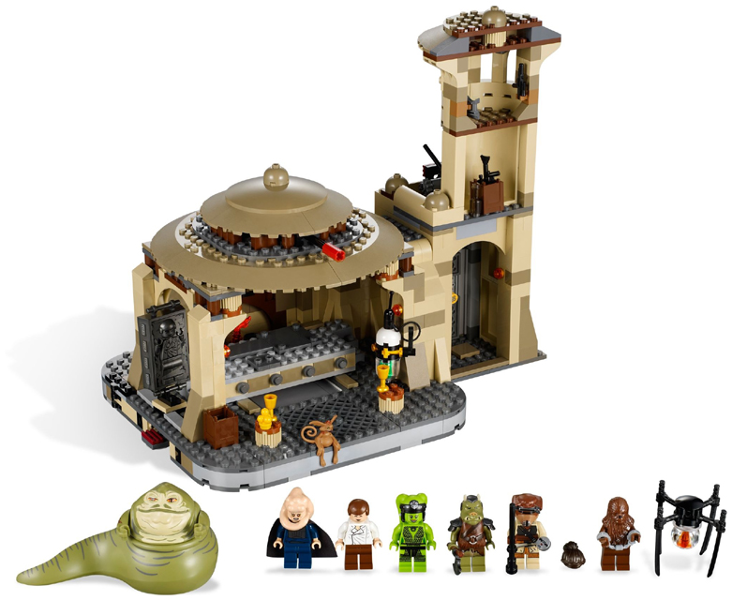 Get the Latest LEGO Sales & Deals
The Wonderful World of Clone Customs
When Star Wars The Clone Wars first aired, it was very popular. A lot of kids watched it and some of those kids would use a sharpie and regular clone from one of their LEGO sets and would turn them into one of their favourite clones from the series. But nowadays some of those kids have turned into clone customisers. Some make great customs like AV figures and his amazing waterslide decals. Clone Army Customs (CAC) and minifigs4u have awesome printed minifigs and mirroredratssraw has unbelievable handmade clones. Also, many sites sell CAC weapons like FireStar Toys!
Buildable Figures
We don't like to talk about this mess but basically, they were figures made up of Technic pieces and an ugly head.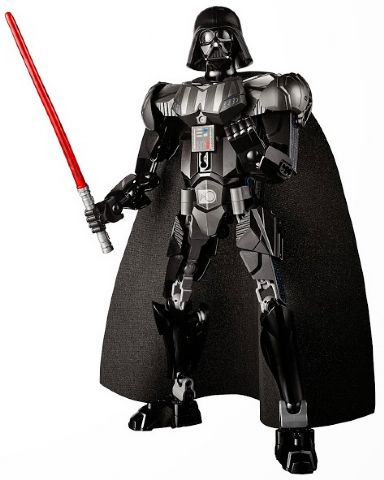 Videogames
LEGO Star Wars: The Video Game was the first ever LEGO Star Wars video game released. This game was all about the prequels. It came out on the 29th of March 2005 (that's so long ago!) and was received well to the public. It was able to be played on the PlayStation 2 (YAY!!!) GameCube Game Boy Advance and Xbox (BOO!!!!!)
The Next LEGO Star Wars game was LEGO Star Wars II: The Original Trilogy (a bit of an unoriginal name). And it was about, you guessed it, the original trilogy! This game got slightly better reviews than the last one and was released on September 11th, 2006. The consoles it was available on were PlayStation 2, Xbox 360, Xbox, PlayStation Portable, Nintendo DS, GameCube and Game Boy Advance.
One year later, another LEGO Star Wars game was released: LEGO Star Wars: The Complete Saga. This is most people's favourite LEGO game. This game was all about the original 6 Star Wars movies and was the combination of the first two games. It was released on the 6th of November 2007. It was available on Wii, Xbox 360, Nintendo DS and PlayStation 3.

In 2011, the next Star Wars game came out which was called LEGO Star Wars III: The Clone Wars. The game was loosely based on the TV show that I talked about earlier. It was released on the 22nd of March 2011, and had slightly worse reviews than the other two games. It was available on the following games consoles: Xbox 360, Wii, PlayStation 3, Nintendo DS and PlayStation Portable.
The most recent LEGO Star Wars game was called LEGO Star Wars: The Force Awakens. It was released on the 28th of June 2016 and was available on PlayStation 4, PlayStation 3, PlayStation Vita, Xbox One, Xbox 360 and Wii U. There was a controversy as the characters spoke even though they haven't in any LEGO Star Wars game before.
We have another LEGO Star Wars game coming soon. All we know at the moment is that it is called LEGO Star Wars the Skywalker Saga.
The Disney Era (2014-present)
In 2015, the first Star Wars movie in 10 years was released along with many awesome LEGO sets on Force Friday, like Rey's Speeder Bike and the Resistance Troop Transport. While these sets were being released, they also released some Star Wars Rebels sets, such as Captain Rex's AT-TE Walker, Kanan's Speeder Bike, the Ghost Microfighter and the Rebel Combat Frigate. The next year in 2016, they released a second wave of Force Awakens sets, and later that year, they released the first wave of Rouge One sets.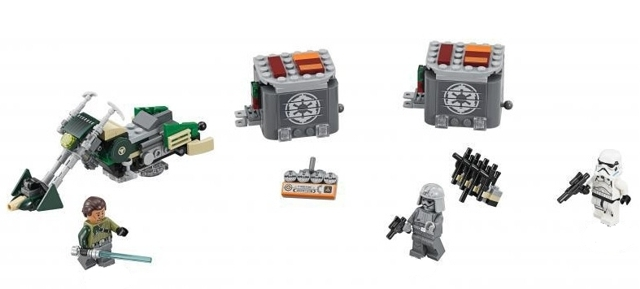 In 2017 another wave of Rouge One sets were released and in the winter wave of LEGO sets they released the Last Jedi sets. Solo was released in May, and not December, so its sets were released with the second wave of the Last Jedi sets. More Solo sets were released later that year. In 2020, the Rise of Skywalker sets were released in the winter wave.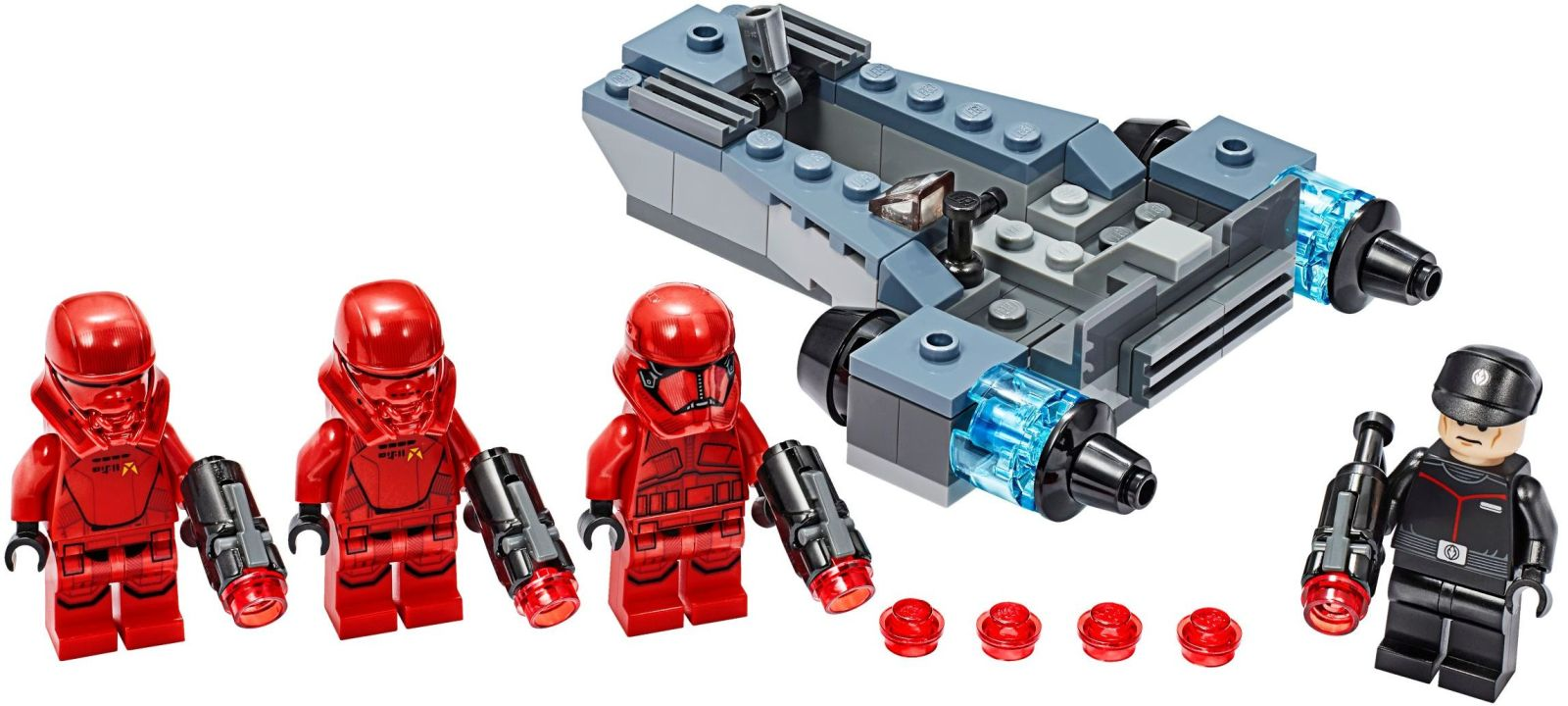 This year, LEGO are starting a brand new line of sets which are the helmets of a tie fighter pilot, a stormtrooper and Boba Fett, which are also classed as 18+ sets. I hope in the future that we will get some more Clone Wars sets based on the new season and that we get figures of all of the bad batch with their ship to go with them. But I also hope that we finally get a phase II Commander Cody and Wolffe. I also think that we will definitely be getting a final battle from Star Wars the Rise of Skywalker. But those are just my predictions and personal hopes.
Now we are all caught up to today I hope you enjoyed this and may the force be with you!
Get the Latest LEGO Sales & Deals
All images from Bricklink