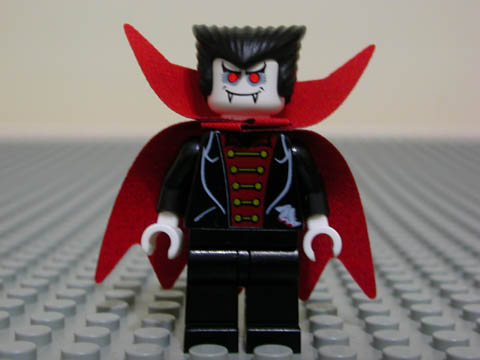 Bram Stoker was an Irish author, best known today for his 1897 Gothic novel "Dracula". He didn't know it at the time, but his novel would inspire many stories of vampires and countless movies & TV shows, the latest being the BBC's 3-part series "Dracula". So, it was a no-brainer that LEGO would make sets to continue this story. Today, I will be looking at various LEGO Vampires.
The first LEGO set in my opinion to cover the LEGO Vampires theme was that of the LEGO Studios Vampire's Crypt released in 2002. It was a basic set designed to cover most of the older horror movie genres and it's accessories included a garlic tile, a wooden stake and of course the victim / hero. Oh, and a few bats were thrown in for good measure. Oddly enough, it also came with a cameraman! Not to mention, his faithful assistant Ren-field, who actually looked like Igor, and a cart for quick getaways.

What more could you ask for except the villain himself, Dracula? This rendition was a really good version of him, he came with a one-piece black & red cape (the first I believe), along with a two-sided face to show his evil side with fangs and special hair piece. As it was a Studios set, it was designed to use with the movie making sets, in conjunction with animation software (not supplied).
To say this set had everything was an understatement. It came with a cardboard backdrop, and the bricks included made a crypt. When put on display, it worked quite well.
Although no instructions were shown how to make the other scenes on the back of the box, it gave you photos to show that this was possible. With a bit of effort, you could make this as well. There was also a little comic book on the back of the instructions, to give you a few ideas on making a story using the set, which at the time was a great idea.
It was great value for money, unlike some current sets, and many were sorry that it wasn't released in more countries than it did, as during that time only a few got this set.
Do not despair though. If you are lucky enough, there is still some on eBay and the figures can be bought on various LEGO websites, FireStar Toys being one of these.
Brick-built LEGO Vampires
Next on the list was a Monthly Mini Model Build which was released in 2011 October. It was a brick rendition of a vampire which didn't turn out half bad. We can only assume that it was to let us know more good things were on the way.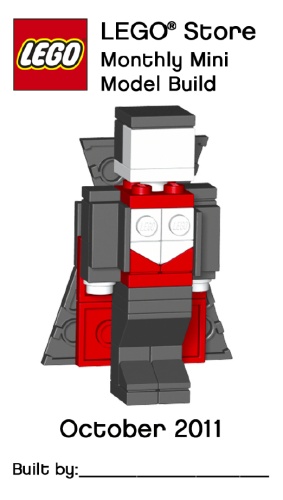 Although in 2012 the Monster Fighters Vampyre Castle came on the scene (9468), this was a more upbeat and thought out theme, along with a lot more sets to back it up. Dracula now had his famous castle, and if it wasn't bad enough, he came with his bride and minions too. But as the theme suggested, it also came with the hunters, and in this set you got two of them. They also came armed to the teeth which was helpful when dealing with this lot.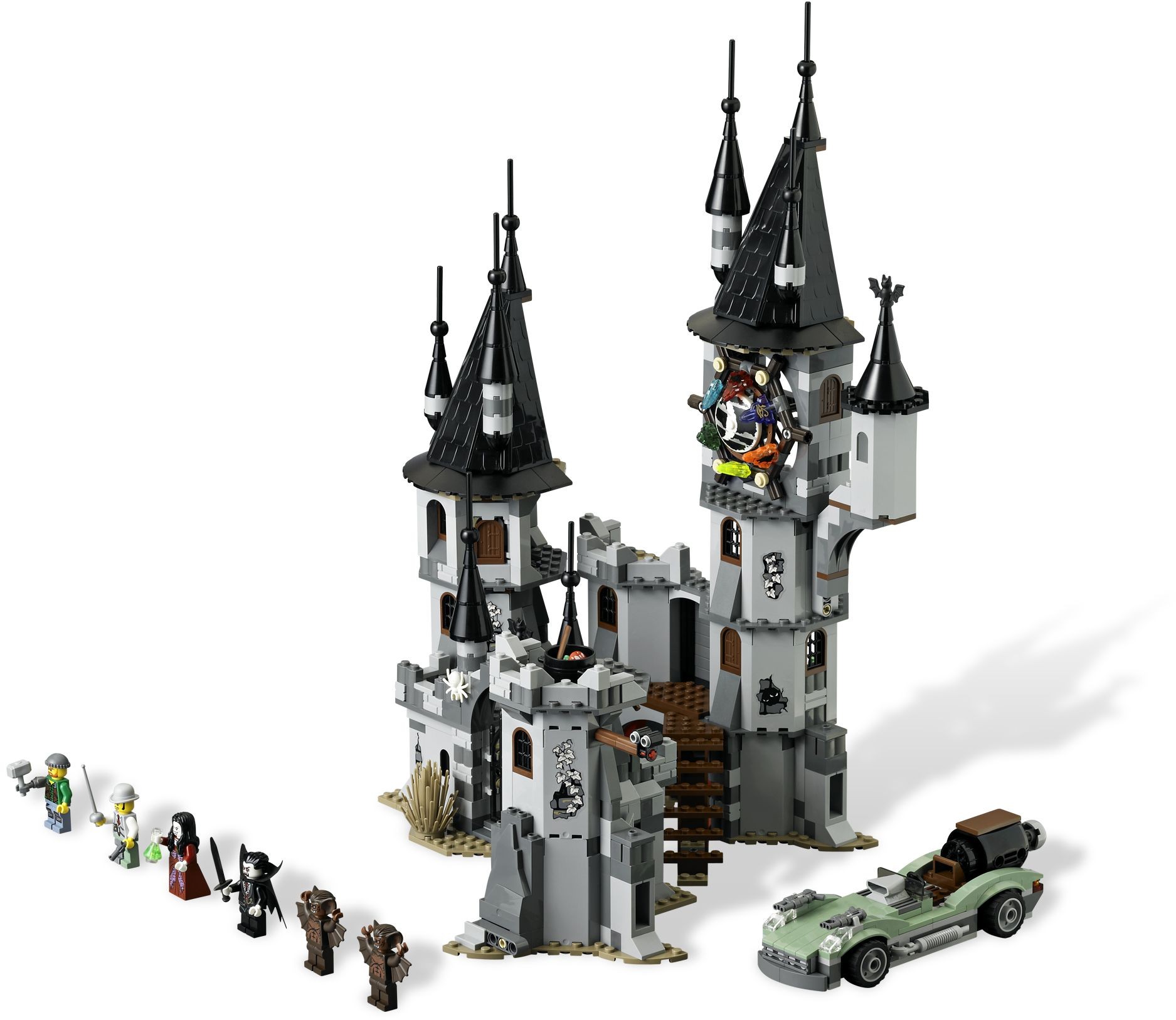 This time the castle also had more features, traps and such, which made the set more interesting. It even had a spookier feel about it and looked the part. In many ways it wasn't unlike the old Hammer House of Horror movie, or along similar lines. The theme sets also included a hearse complete with a vampire and chauffeur. The Ghost Train, and the Haunted House sets included a vampire as well, which to me is still one of the best LEGO sets out there, and certainly the biggest in this series.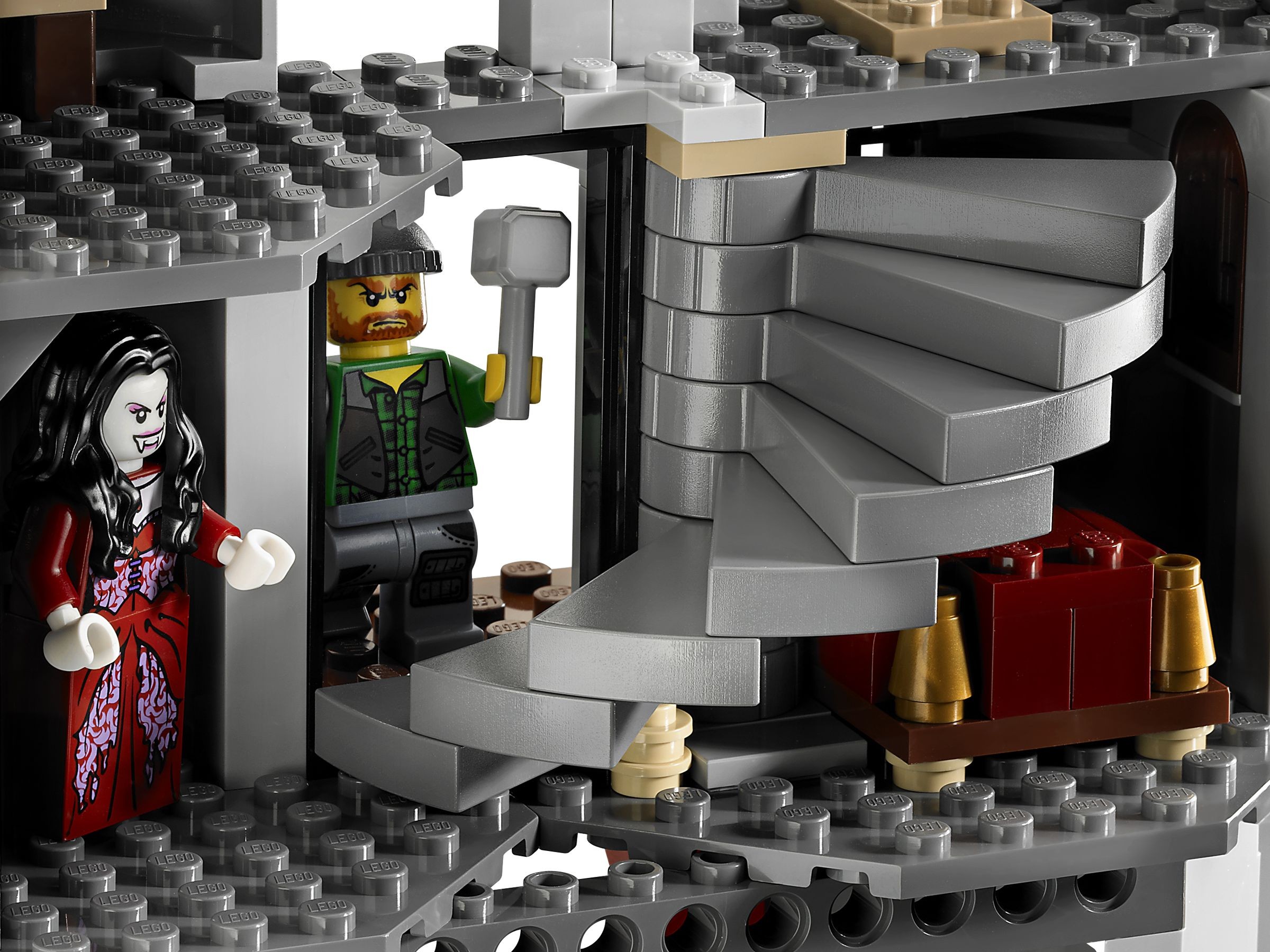 That year, the collectable series 8 also released one of the figures to celebrate the release of the new theme in the shape of the Dracula as a bat. That was a nice touch.
Most of these you can still pickup from eBay, but be prepared to pay a pretty penny. A cheaper option would be to buy the minifigures, which are still available in most online stores.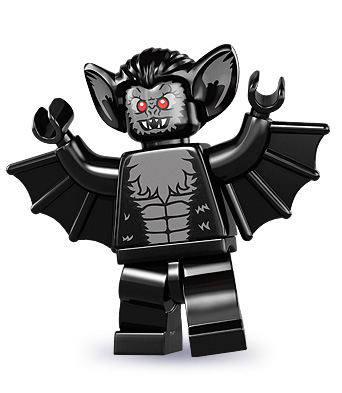 Get the Latest LEGO Sales & Deals
Scooby Doo, CMFs and Dimensions
Another set to include a vampire would be the Scooby Doo sets, more so, the Mystery Mansion 75904 released in August 2015. It was a great set, though it was a tad smaller than expected. It did come with a few surprises, one being that the vampire would appear on the stroke of 12 by rotating the hands of the clock in the tower. This, in turn, rotated a platform, a neat trick for its time. Like many, I was sorry to hear that this theme too was short lived, and I believe more should have been done to keep this going. As some of the videos created using these characters showed minifigures that could have been used to make more sets.
The vampire in this set, however, turned out to be more a villain than a monster (his other face was normal), which meant it was more aimed at kids rather than adults. Still, it proved a point that kids wanted these kind of sets and figures, and in 2015, LEGO didn't disappoint.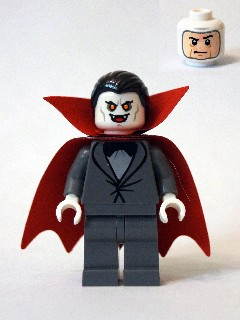 It was the year LEGO Halloween CMF series 14 was released, which was a surprise to many, as it arrived unexpected. Though this time no LEGO Vampires were included, even though we did get just about everyone else. Many of these figures also made an appearance in future sets which delighted many who follow these, and it's a shame that we don't see more like them.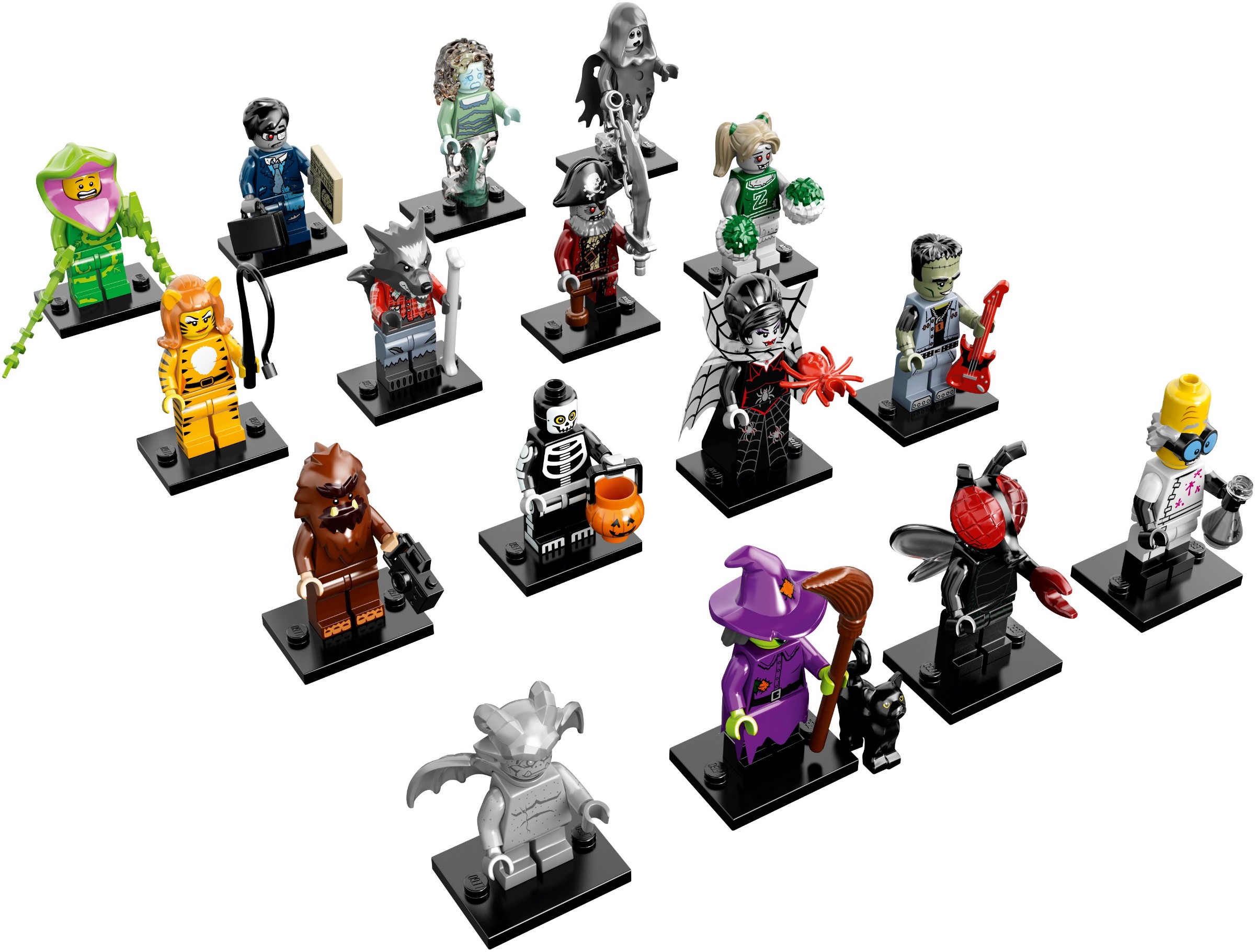 The last set to include a vampire, was that of the LEGO Dimensions series, 71285 Marceline, the Vampire Queen. Released in 2017, it came from the popular TV show Adventure Time, and although LEGO Dimensions was short lived, the figures themselves have proven real collectable to anyone that has these.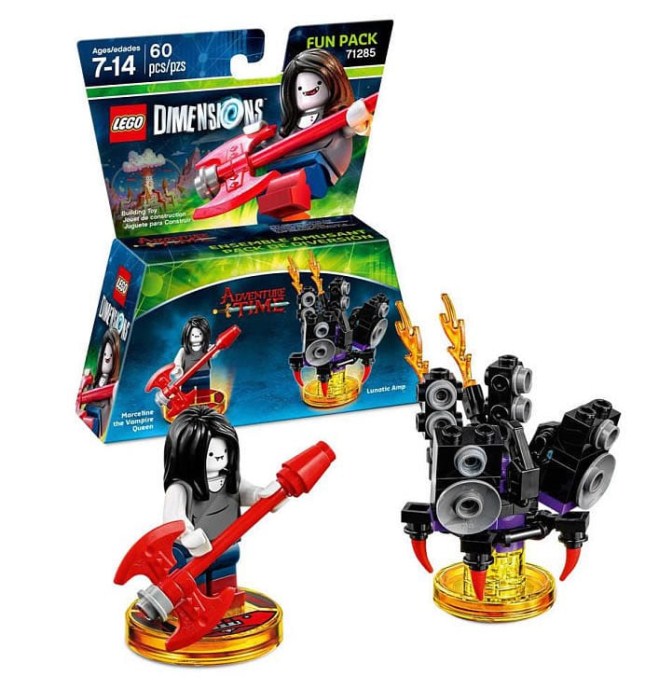 LEGO then tried again with its latest spooky offering, Hidden Side, which is more on the ghost figures than the Gothic style horror. From what I've seen of the sets, it's about finding Ghosts than actually building the sets, as some of the sets are very sparse indeed, like the Ghost Lab and the Graveyard Mystery set. I tend to use these sets more for parts, due to the interesting pieces. Take the Shrimp Shack Attack and Wrecked Shrimp Boat, interesting indeed!
But the sets on LEGO Vampires are not just limited to large themes. In the last few years, they have been showing up as smaller sets and even gift packs. Take the LEGO Seasonal Halloween set, 40203 Vampire and Bat released in 2016. A great little set, and those lucky enough to get one make others green with envy!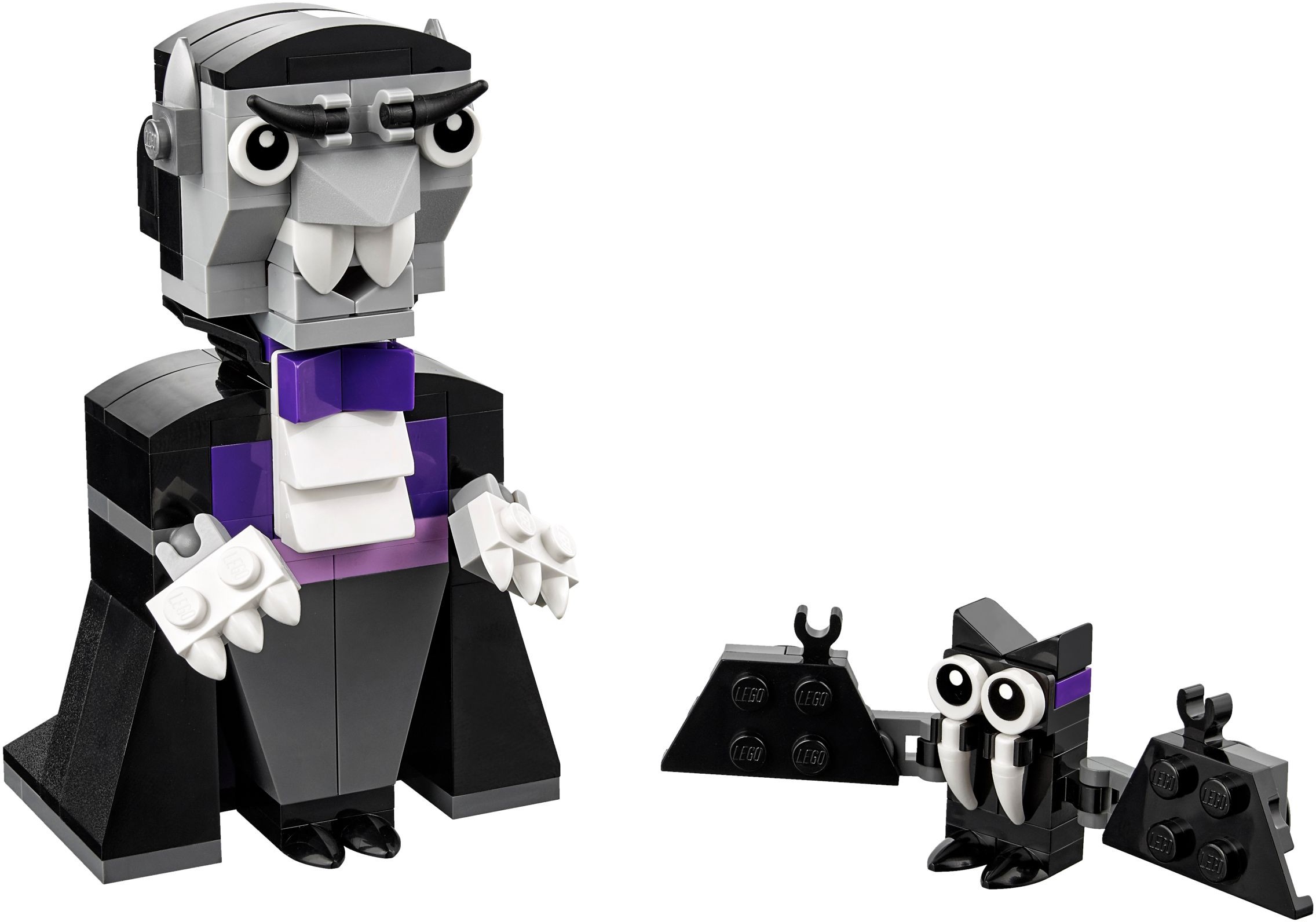 I also seen this other little set, 850936 Halloween set, seasonal table decoration in 2014. I don't have a lot of details about it, except it's a very basic set. It includes the vampire and his coffin along with a special designed archway in a Halloween theme. It's the same figure from the Monster Fighters and was probably promoted as a gift set. You can also get him from LEGO as a keyring.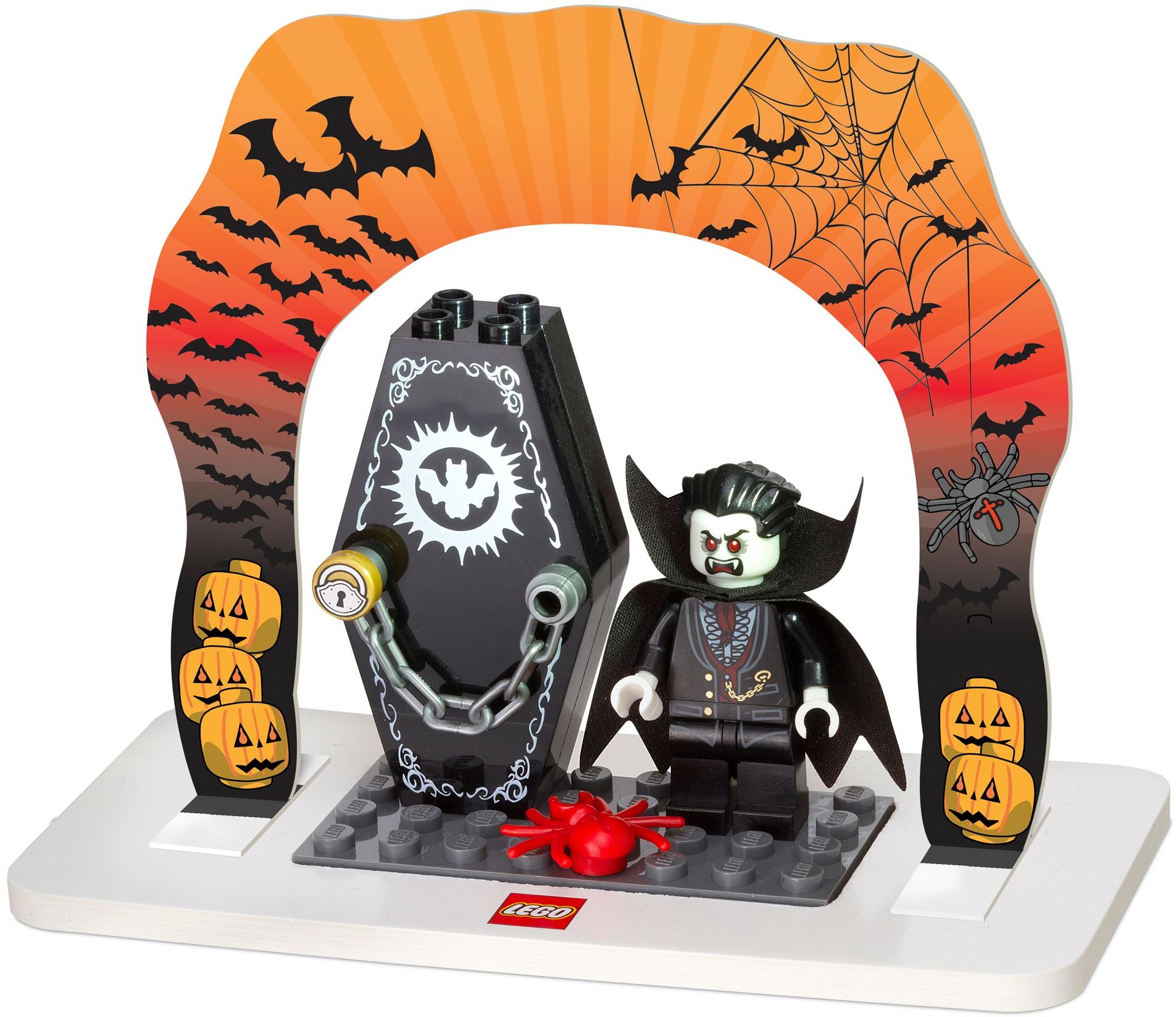 As for the future of LEGO Vampires…
I believe that there is room LEGO Vampires as a theme. But like all themes, it has to be done right. So far, LEGO has barely scratched the surface of this and I have to say it again, the LEGO Studios Vampire's Crypt was the closest they ever came to getting this right. Okay, so it was a cheap set, but the person who designed it obviously did his homework, and covered all the bases.
I think there is a market out there for the classic monster series, the vampire being one of the more interesting ones. Beginning with Shelley's Frankenstein, continuing with the Mummy, Werewolf and the Creature from the Black Lagoon. Not to mention Doctor Jekyll and Mr. Hyde, and for those of you who get creative the Fly and even the Thing!
Lighting effects and sound could be added to give it more appeal. I mean, who wouldn't want a crypt with the sound effect of an opening coffin lid, or lights flashing with sound or the all-important one "blab blab blah?"
As long as they follow the Gothic theme, LEGO can't go wrong and as most of these have been done before, it's a no brainer. Why can't it be done again, but better this time?
Get the Latest LEGO Sales & Deals
Images from Brickset