For over 20 years, fans have been able to recreate the iconic franchise that is Star Wars through the magic of LEGO. Whether it's for young Jedi or adult collectors, LEGO Star Wars has become a firm favourite in the hearts of many. For younger fans, it gives them the chance to recreate their favourite scenes and take on the roles of their favourite characters, while adults can showcase their love of the legendary franchise, and perhaps even inspire a whole new generation of fans in their own children. From LEGO sets based on the original trilogy and the prequels to the new movies and The Mandalorian, there's a Star Wars set for every single fan out there. Summer 2020 saw the arrival of seven brand new LEGO Star Wars sets, along with a sneak peek at the highly coveted advent calendar, and today, we're taking a look at them in a little more detail.
501st Legion Clone Troopers
Arguably one of the most popular sets to arrive in the LEGO Star Wars collection in summer 2020 is the 501st Legion Clone Troopers
. Based on the Clone Wars series, this 285-piece set will allow young fans to stage their very own battle between the 501st Legion Clone Troopers and the Separatist Army's Battle Droids. It features four minifigures – three 501st Clone Troopers which are brand new for 2020, and a 501st Jet Trooper with jetpack element along with two Battle Droids, complete with weapons. In addition, the set also features an AT-RT Walker, with an updated colour scheme that's also new for 2020, as well as posable legs and a stud shooter. There's also a BARC Speeder that features two stud shooters, allowing them to recreate the full battle experience.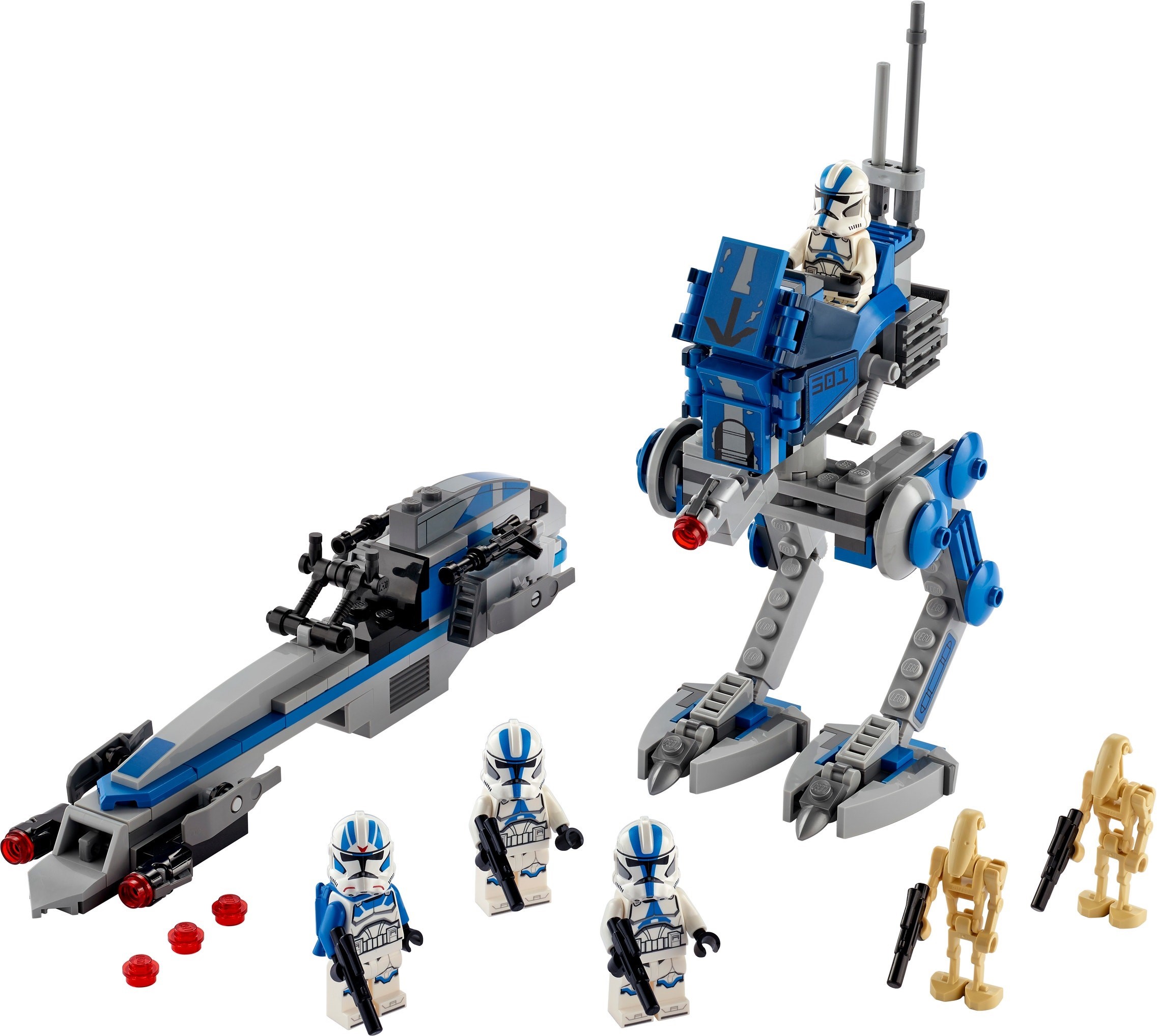 Armoured Assault Tank (AAT)
Another Clone Wars inspired set, the Armoured Assault Tank
is perfect for creating even more epic battles between the 501st Legion and the Battle Droids. With over 280 pieces, this thrilling building toy is packed with out of this world features and realistic details, including spring loaded shooters, turret hatches and a rotating turret with elevating cannon. There's also two LEGO minifigures: Ahsoka Tano and Ahsoka's Clone Trooper, along with AAT Battle Droid and Battle Droid figures complete with a variety of weapons including the iconic lightsabers.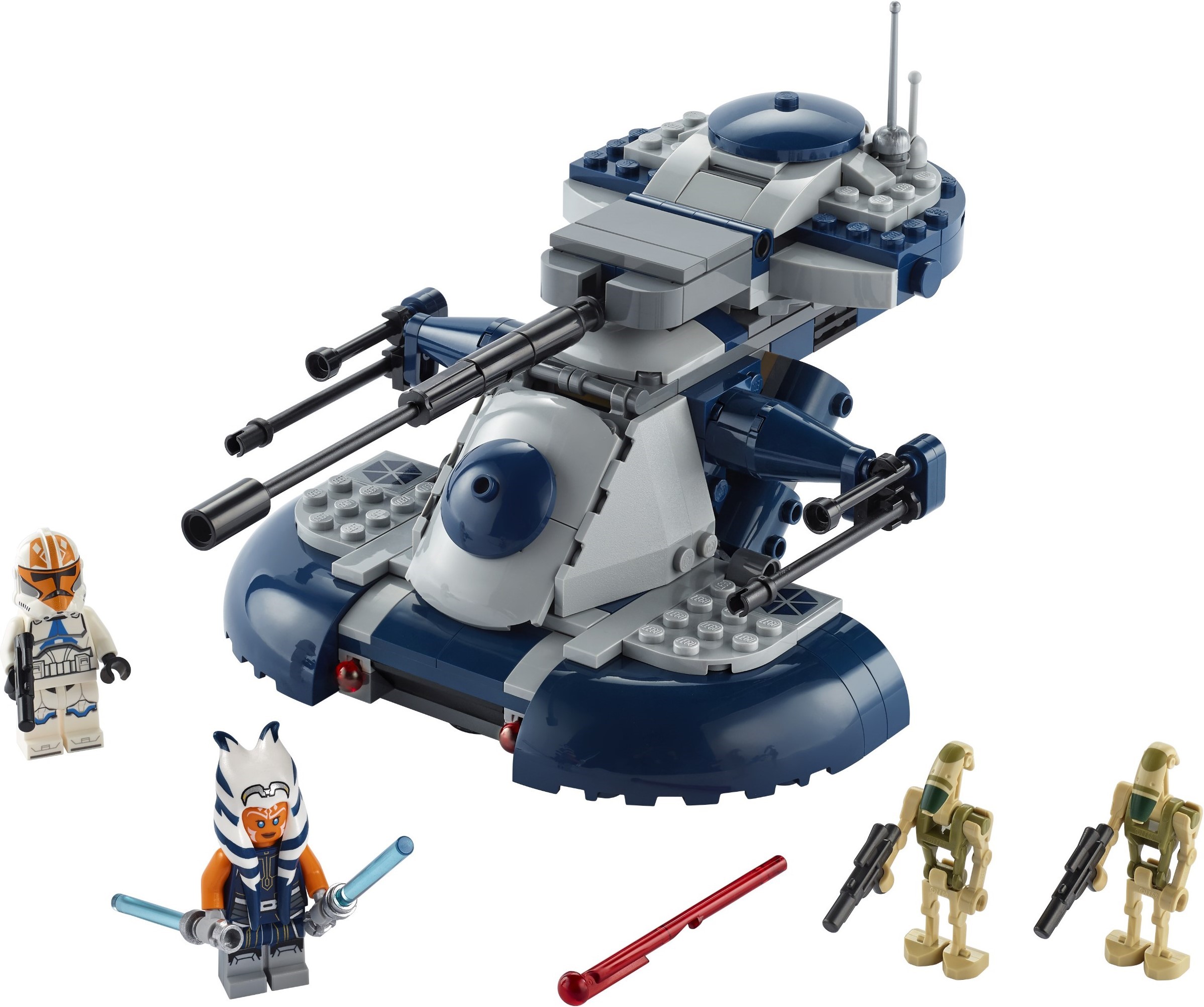 Anakin's Jedi Interceptor
Perfect for young Jedis in the making, Anakin's Jedi Interceptor
 is the ideal set for recreating their favourite scenes from Revenge of the Sith and Clone Wars. Kids can take on the role of Anakin Skywalker and pilot the iconic vehicle, which features an opening cockpit, and spring-loaded shooters. The set also features two LEGO minifigures including Anakin Skywalker and R2-D2. Sit Anakin in the cockpit and R2-D2 in the wing compartment and you're good to go! Even better, this set combines with other LEGO Star Wars sets to create even more inter-galactic action!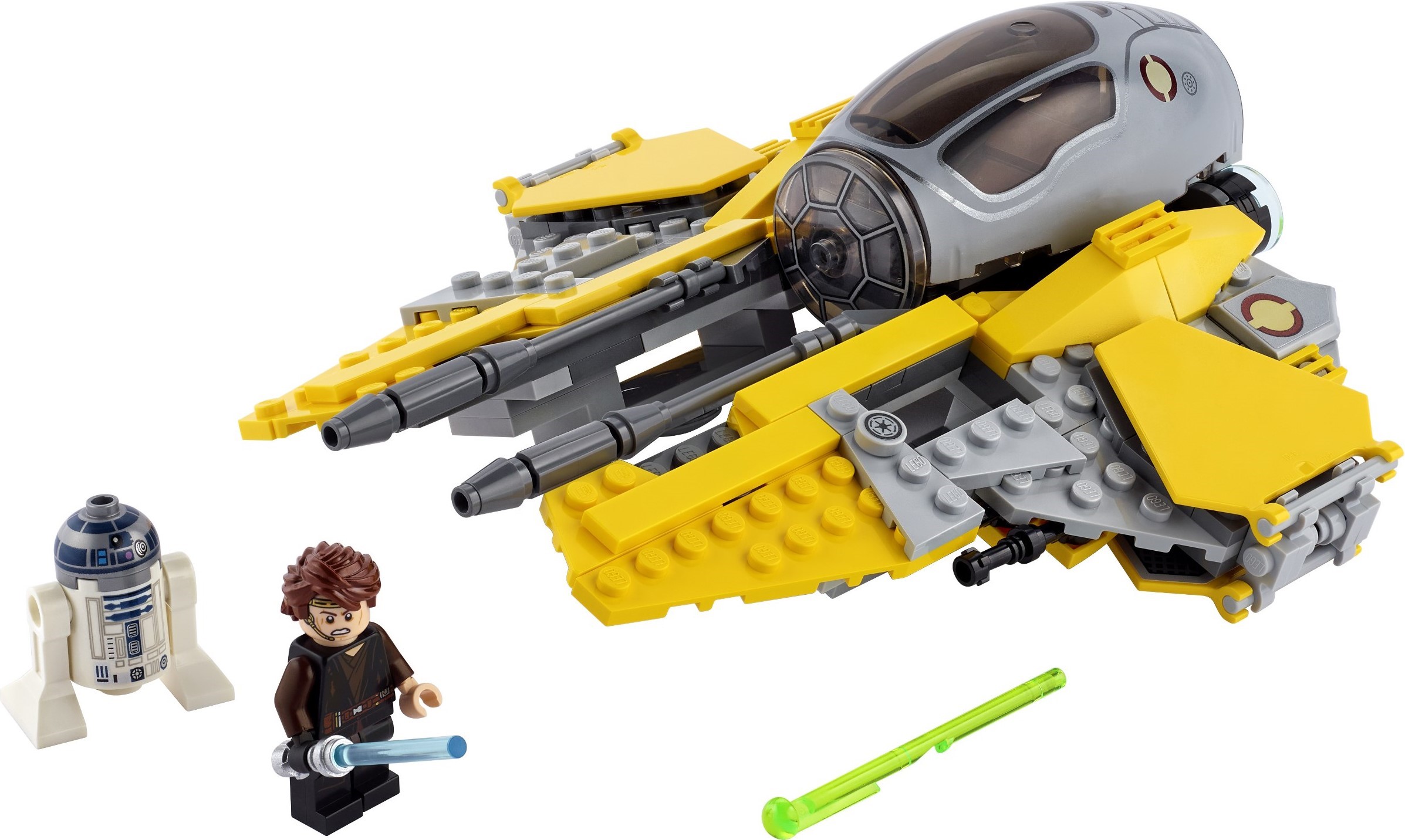 Knights of Ren Transport Ship
One for fans of The Rise of Skywalker, the Knights of Ren Transport Ship
 is perfect for inspiring creative play. It's equipped with three minifigures making it ideal for role-play battles including two Knights of Ren and Rey with a lightsaber. The Knights of Ren figures even have helmets that have been updated for 2020, and plenty of weapons too. This incredible villains' starship features hidden skis underneath to create the vehicle's hover effect, along with opening cockpits and a separate compartment to hold Rey captive. With almost 600 pieces, this building kit is suitable for ages 9 and upwards and will make the perfect building challenge for any young Star Wars fan.
General Grievous's Starfighter
Based on the spacecraft featured in Revenge of the Sith, this epic General Grievous's Starfighter
 building set allows fans to stage action-packed battles between Obi Wan Kenobi and General Grievous. The Starfighter vehicle itself comes with an opening cockpit to sit your LEGO minifigures, spring loaded shooters and retractable landing gear, perfect for creative, imaginative role play. Choose your role with the help of the three LEGO minifigures: General Grievous, Obi Wan Kenobi and an Airborne Clone Trooper complete with blaster.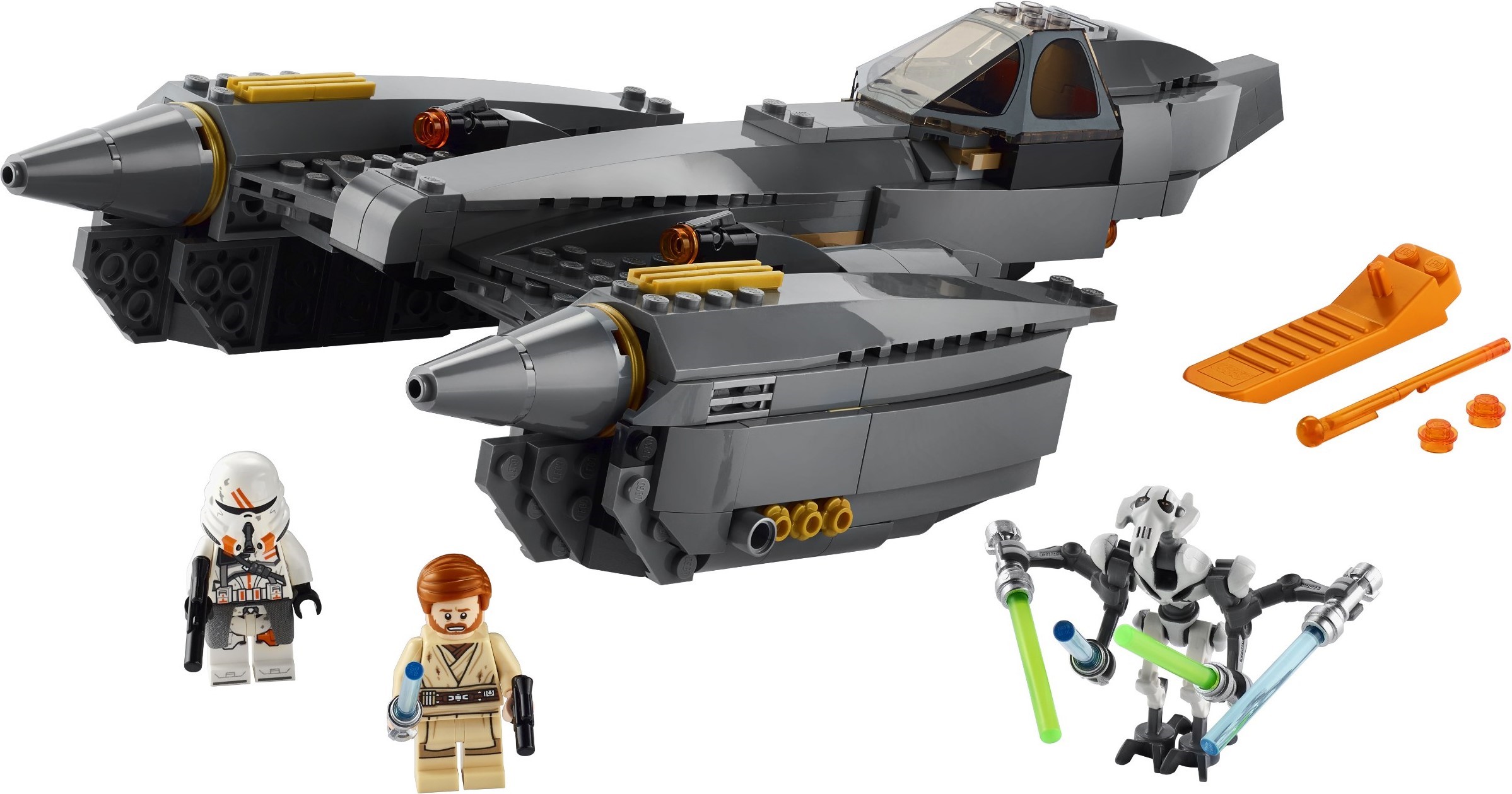 AT-AT
The perfect gift for older fans, the All Terrain-Armoured Transport
vehicle is an impressive 1267 piece set that will allow them to relive the iconic Battle of Hoth. Packed with incredible detail, the AT-AT Walker comes with spring loaded shooters, an inside speeder bike, fold out panels and a realistic winch. There's six minifigures including Luke Skywalker and General Veers, all of whom are equipped with their very own weapons and ready for battle!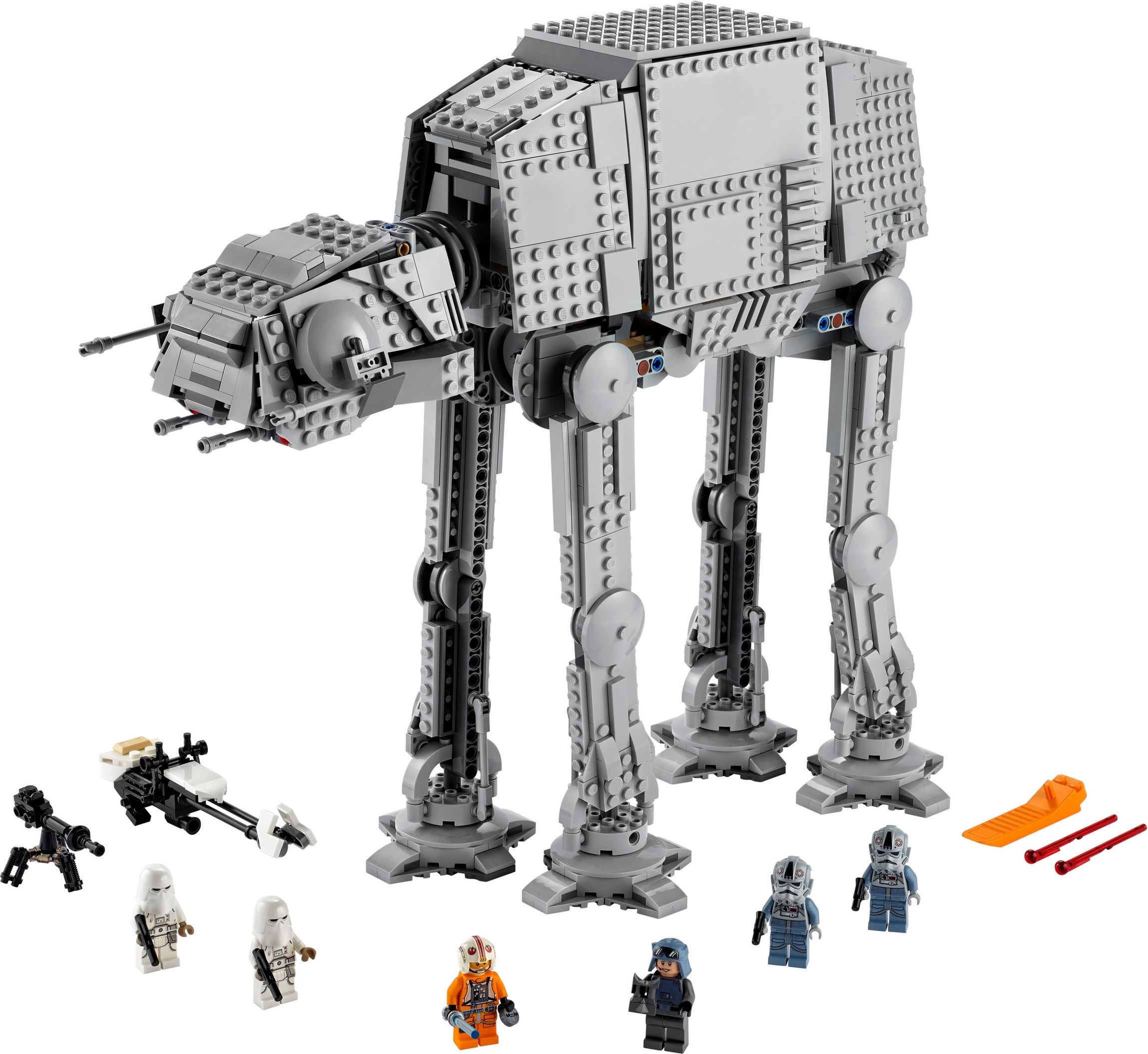 Death Star Final Duel
Finally, we have the epic Death Star Final Duel
, which belongs in every fan's collection. Perfect for incredible role play action, fans can recreate the final lightsaber duel between Luke Skywalker and Darth Vader in this detailed replica of Emperor Palpatine's throne room, which is loaded with exciting details. Complete with five minifigures including Darth Vader, Luke Skywalker and two Imperial Royal Guards, it has everything you need to recreate the iconic scene, even right up to Darth Vader throwing Emperor Palpatine into the reactor shaft.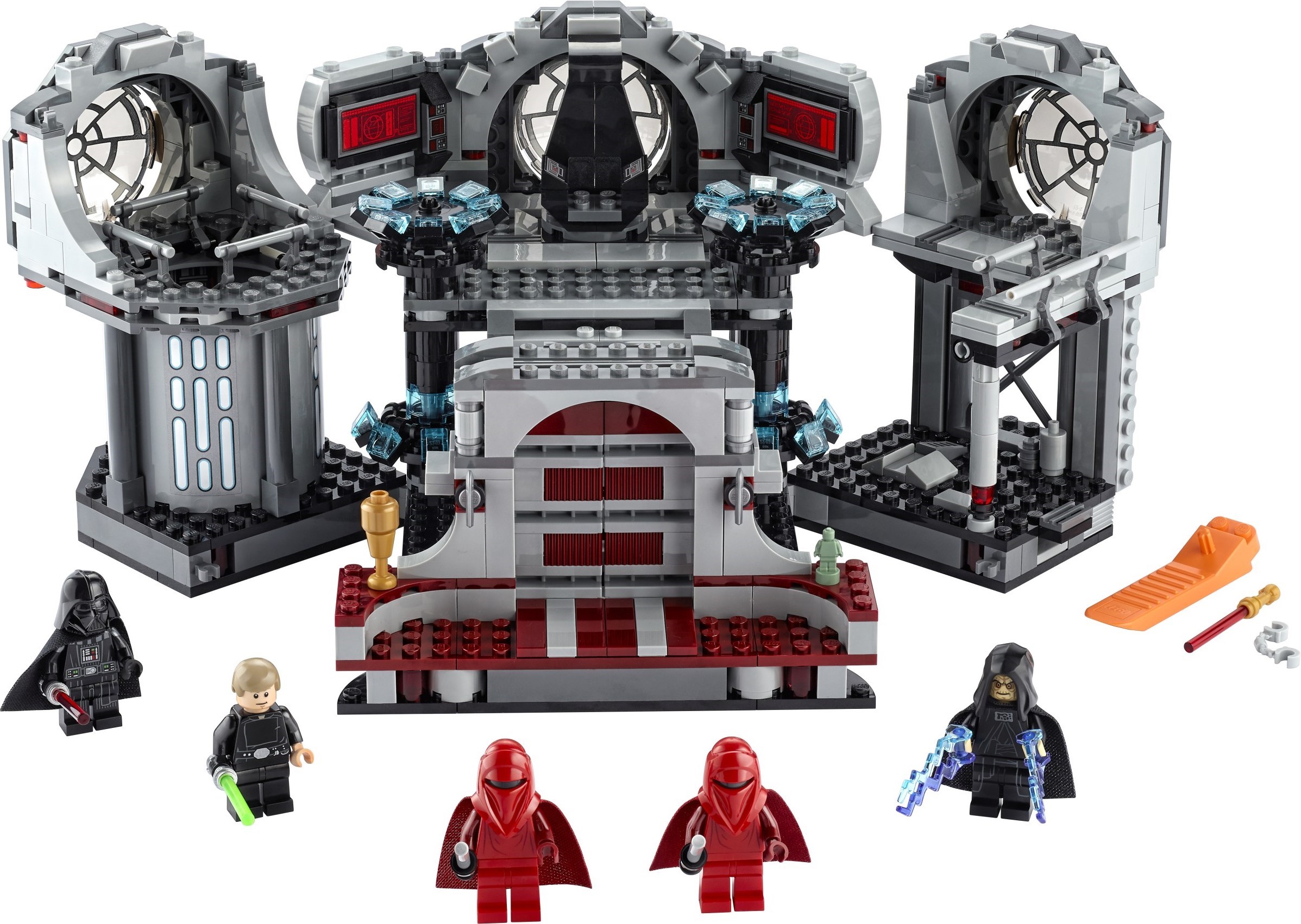 There's no denying that the LEGO Star Wars offerings of 2020 will be a huge hit over the next few months, and fans all over the world will be on a mission to get their hands on them. Whether you're on the hunt for the perfect gift for a die-hard fan, or wanting to add the latest set to your collection, there's something for everyone. We're certainly loving these incredible new sets and the awesome minifigures to go with them, and we know that LEGO fans everywhere will love them too. Of course, there's plenty more in the world of LEGO Star Wars sets, featuring all of your favourite characters, vehicles and more. In short, there's almost always something you can add to your collection! The only thing left to decide? Will you fight for the galaxy? Or will you join the dark side?
Written by Amy Jackson – Content Writer at Discount Promo Codes