Ladies and gentlemen, since the beginning of July, we've been having interviews with AFOLs of different kinds. On September 18th, we took a break from our regular interviews, and started something different: Meet the team of the FireStar Toys blog. As you may have noticed, there is a great variety within our team, and we are all more than happy to tell you more about ourselves.
Today we have Alan, a.k.a. Itsabrickthing on Instagram.
Can you tell us a little bit about yourself?
My name is Alan, I go by Itsabrickthing on Instagram and Twitter. I have a big collection of LEGO and I play about with photography using minifigures and the props I have at hand. I have my own LEGO City named Brickston Vasey and often display my Jurassic Park MOC at UK LEGO shows with my LEGO User Group (LUG) BrickAlley. Within my LUG I am also a liaison for LGBTQIA members and fans. I am also lucky enough to be a brand ambassador and blogger for FireStar Toys.
How did your journey with LEGO begin?
As a child growing up I was lucky enough to have my own small LEGO world in my bedroom. It stood on a small white camping table and had two castles, the Paradisa Sanddollar Café and some Pirate sets. I began to drift away from LEGO in my teens and before I knew it, it was all packed up and put in to my parents' loft. When I was 30 years old my partner took me to Alton Towers for my birthday weekend then the next day I was surprised with a secret trip to LEGOLAND Windsor.
This trip stirred a lot of the child inside of me, so the next day I took my birthday money and some savings to my local LEGO store knowing exactly what I wanted to buy. The Simpsons House was to be my first purchase as an AFOL. From there I slowly started to collect the CMFs then I branched out in to the Modulars. And now I have my own LEGO room with a much larger LEGO world.  And my childhood LEGO sets are safely tucked away and are brought out to be built every now and then.
What about your journey with photography?
My journey with photography was just a fun little hobby on Instagram to begin with. I would take photos of the LEGO Simpsons characters doing various activities. And since I like to play about with customising things, I would usually decorate the Simpson House as a backdrop in the photos. It was all very basic and simple back then. I didn't really think photos through.
Over time I found myself experimenting with new things like using cardboard to make coloured backgrounds for bright photos for people to enjoy. I think it was around this time I began using better apps to edit the images. I like to look back at my first photos to see how far I have come with my skills.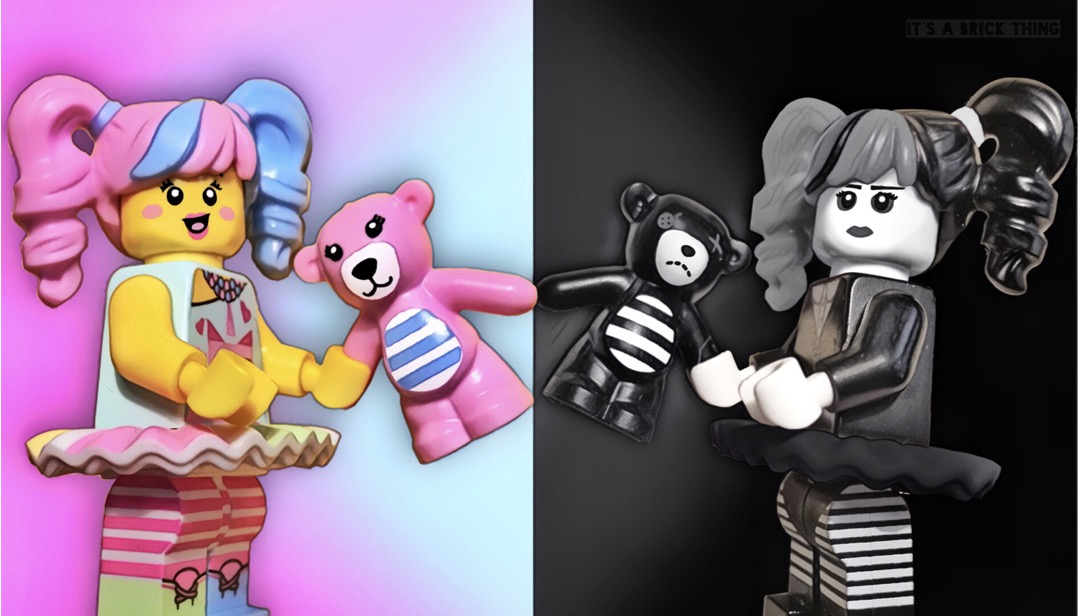 What do the people around you (friends/family/spouse/children) think about your obsession?
Everyone is really supportive. At first, I was worried that people would think I was weird for being an adult that loves toys, but that wasn't the case. All the people in my life are really happy that I have found something that brings me joy. I have a supportive partner who buys me sets and likes to help me with LEGO shows which helps too, apart from when he decides he wants to touch my LEGO!
What is your favorite theme?
All of it! It's a hard question for me to answer. Each theme has some really good perks. I love the Creator Expert theme for the modular buildings. LEGO Friends has some really good parts for building cities. LEGO Jurassic World is just awesome. The Hidden Side has some great minifigures and sets that have interesting play features.
The classic themes like Pirates, Fright Knights and Paradisa played a big part of my childhood so they are really special to me too.
Who has been an inspiration to you?
When I came out of my LEGO desert in 2014, I remember watching a documentary about Justin Ramsden becoming a LEGO designer. He was probably the first AFOL I had seen in the mainstream world. After seeing his journey and how amazing of a designer he is now, I find him to be an inspiration for anyone to go for their goals in life.
Steve Mayes (BrickThis on social media) building displays for museums I think is absolutely amazing. He's an incredible builder and very skilled at what he does. He built his LEGO career up over time and has made a success of it. I have been lucky enough to chat with Steve, too, and he is one of the most lovely humble people you can meet.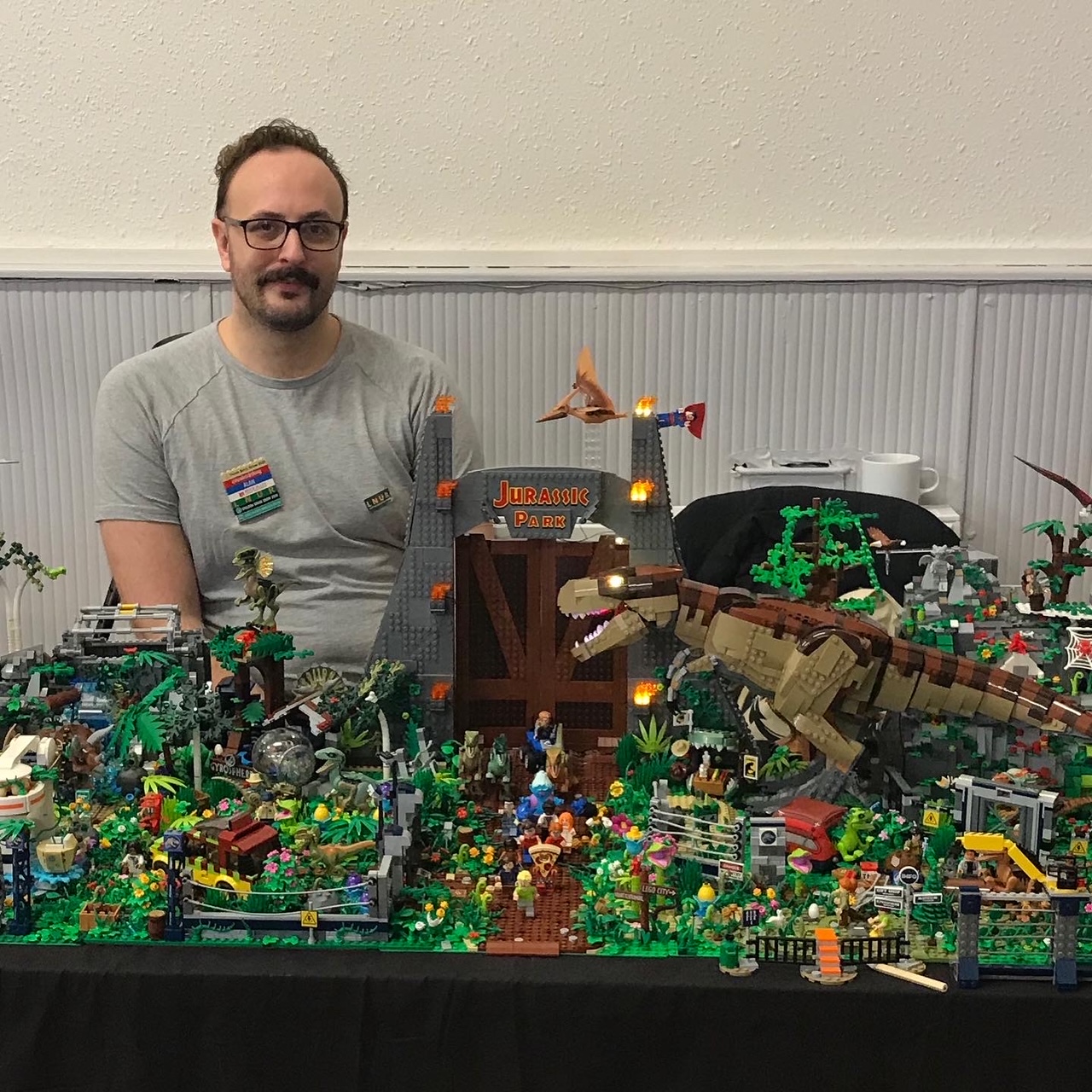 You have been part of the blog team for a while now. How long have you been blogging in total?
I have been blogging for just over one year since the FireStar Toys and MinifigHQ blogs began.
How did you start blogging about LEGO?
When I got back in to LEGO, I found FireStar Toys a great source of custom LEGO parts to decorate my Simpsons house for Halloween and Christmas, which led to me entering competitions and winning tickets to go to BrickLive in 2016. One thing led to another and I began chatting with the FireStar team every now and then. And one day the marketing guru Bob asked me if I would like to be a brand ambassador. Of course, I said yes straight away. Shortly after this FireStarToys asked if I would like to write for them on a new blog they were working on. Not having ever writing a blog  before, I was worried I didn't have the abilities. But Bob supported me through it and here I am!
What has been your biggest challenge during this time?
Probably my health sadly. My health gets in the way of a lot of fun things I like to do like my photography and blogging. I absolutely love writing for the FireStar Toys and MinfigureHQ blogs but my health can sometimes ruin my concentration which makes it difficult to write a good piece of work. So when I do feel like I can write a piece I will do it as quick as I can and hope it isn't just ramblings from my head!
What would you say to those who want to blog?
DO IT! Blogging is really fun and I always feel a great sense of accomplishment after I have finished a piece of work. Working with the FireStar Toys blog team is really nice, if you can find a group of people that write a blog together it is a really supportive and positive experience.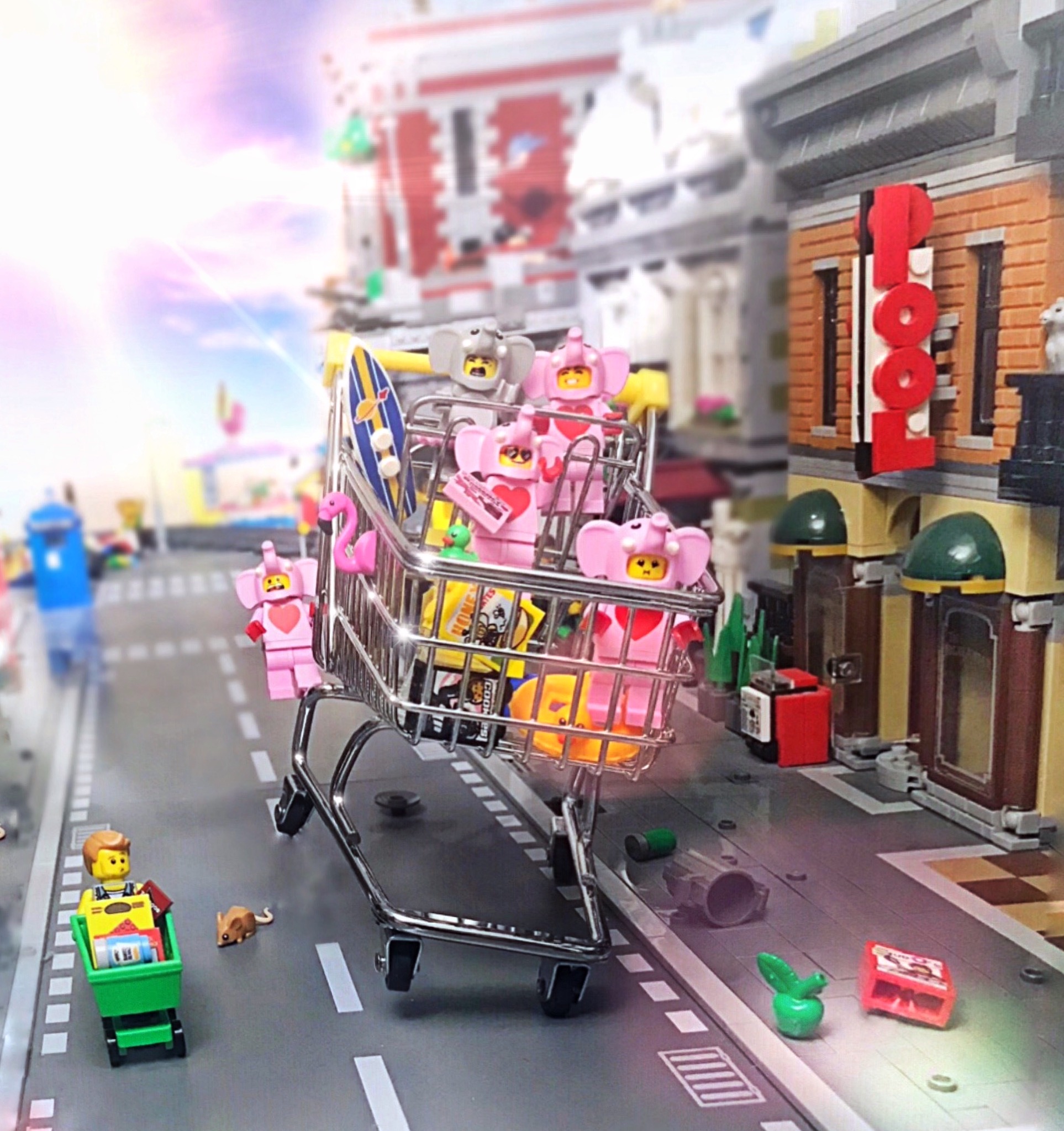 You take beautiful pictures. What kind of gear do you use for your photography?
I mostly use my phone camera, which is iPhone 11 Pro Max at the moment. I do have a Nikon camera too but I find it a longer process when using that.
Would you say you're more of an indoor or outdoor kinda person when it comes to photography?
I am a little of both, I love taking outdoor photos but rarely find nice areas to take photos, although that has been changing recently with having a dog. Indoor photography I find easier because I have all the things I need around me to set up scenes.
What kind of preparations do you make before taking a picture?
I usually procrastinate a lot, I run the idea through my head over and over again thinking what would work best. How do I want the scene to look? What is going on in the background? Which minifig is the star of the photo? Things like that. Sometimes if I don't have time to take the photo there and then I make a note in my phone of what it is.
How much do you edit afterwards? Do you have a favorite software or app?
I edit quite a lot. Phone cameras can be great but sometimes the quality can be lower than a real camera. So I find apps like Snapseed, LensFX, Pixlr and Photoshop Mix to be really helpful. Depending on the photo and how I want it to look I might sometimes upload the image to my laptop to edit using Photoshop but that's quite rare.
What is your biggest challenge when photographing?
Probably lighting, the shiny minifigure heads are the worst at times. I have taken many great photos where the scene looks great, then I go to edit it and notice the big glare line down a minifigures face covering the print that tells the story of the photo. I often take a new photo instead of editing it out because it looks better.
Where do you get your ideas?
My ideas mostly come from my vivid imagination or things I would like to see in the world. I think I see things when I'm out and about and they trigger something in me that just creates an idea for later.
Any advice or tips you'd like to share? A secret of yours, perhaps?
eBay and Amazon are a treasure trove of props you can use for indoor toy photography. Have a look at doll house items, you can find fake grass, stones and furniture to play about with and some of them are really good price. Oh, and when in doubt, a small bag of sand can be great to play about with photos.
You are also a collector. What do you collect? Sets? Minifigures? Rare parts?
I collect all sorts, I have a big collection of minifigures from rare ones to the normal CMFs. I have a bit of an obsession for collecting printed tiles, too, I just love how nice some of them can look with the printed details.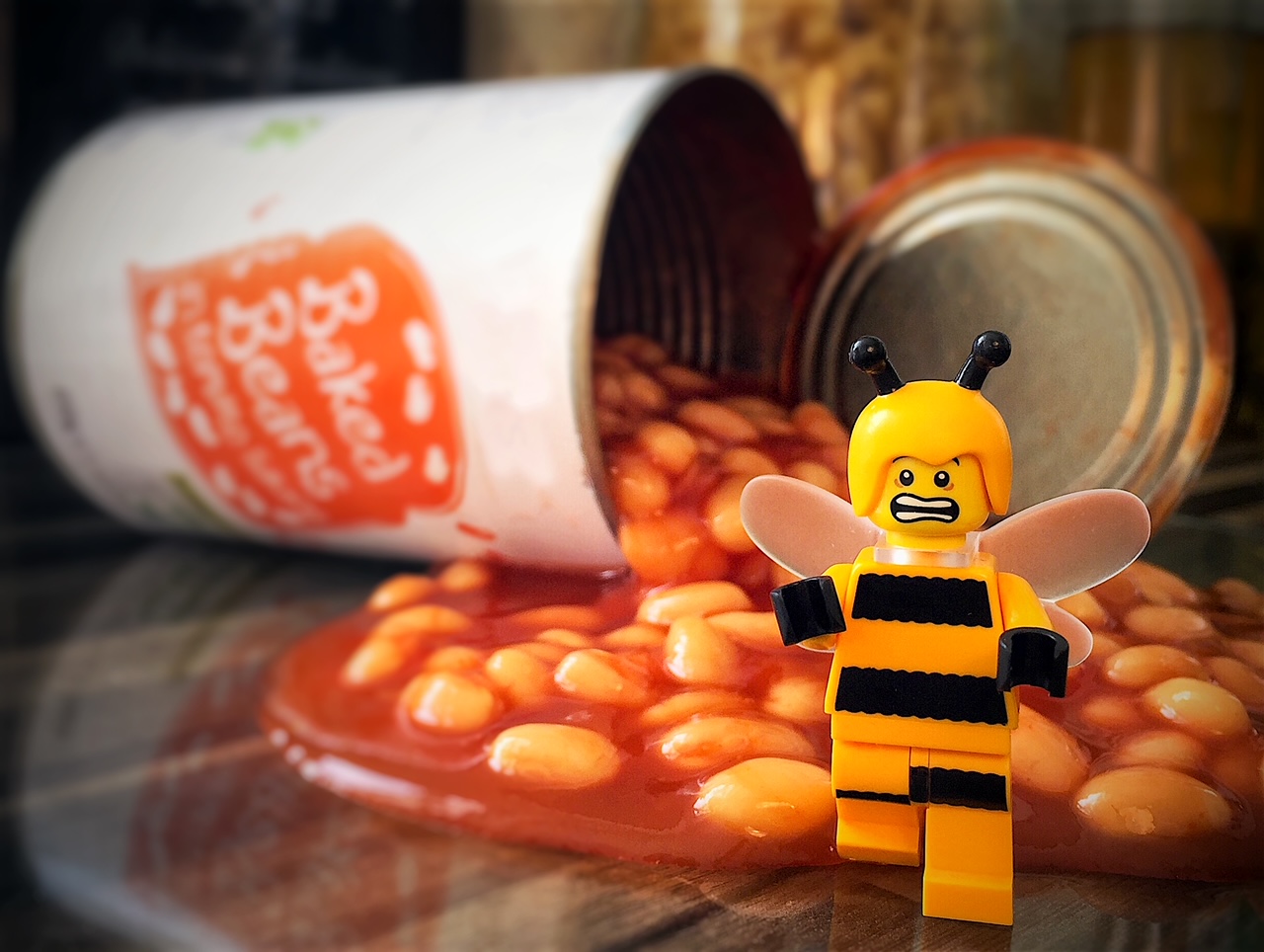 Are you a purist? Or do you collect custom figures as well?
Mostly purist, I have collected quite a few custom printed LEGO minifigures over time though. They usually have to be really special for me to want them. And I will only collect them if they are printed on official LEGO parts.
What has been your biggest challenge in acquiring something you want?
Probably the Lab9 Ms. Marvel minifigure, it is a custom but I searched all over the internet for months to find her. And for an official LEGO piece, I would say the Monster Fighters Haunted Mansion. I missed that set when I wasn't an AFOL so when I did see it when I came back to LEGO I was so sad but I knew I would get it one day. It probably took five years for me to acquire it because the second-hand market can be expensive.
I had the chance to see some of your builds, and I really love them. Tell me, do you build digitally before you build physically? Or make a draft of the build with random coloured parts before moving on to the main build?
I have tried building digitally and I struggle with it. I am much more a hands-on builder, I like to sketch out what I would build first just so I have something to work from but the majority is from just putting bricks down and moving them about until I get it how I like it.
Do you keep your builds? Or take them apart after a while?
Official LEGO sets I tend to keep built up on display in my LEGO room but MOCs have the tendency to be scrapped after a while, unless I really like them.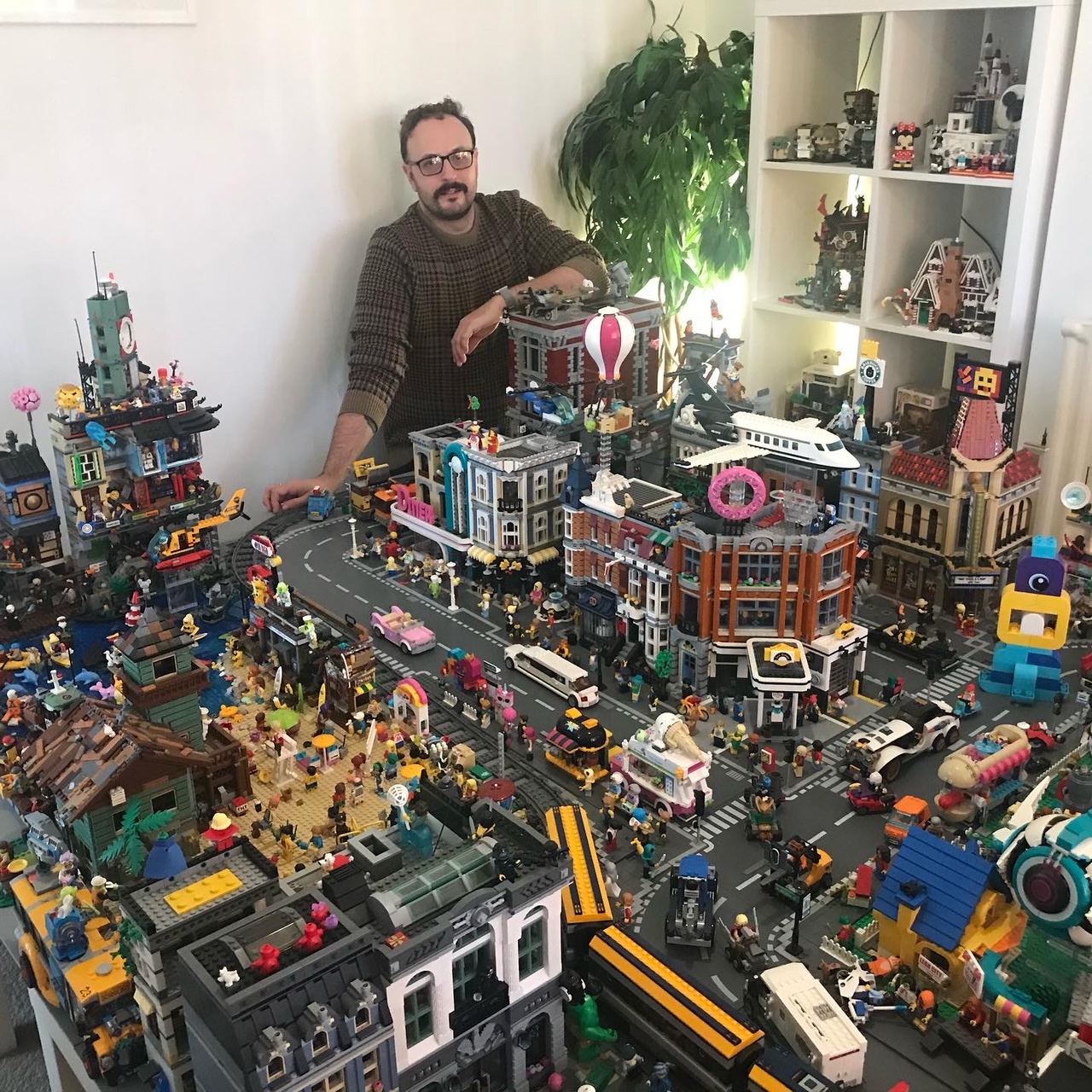 What is your biggest challenge when building?
Getting started is a hard one, it can be a struggle to find the time to just dive in to a project I have been thinking about. Also having a tidy workspace, my LEGO building table is often a mess of minifigs and bricks.
Do you have any advice for other builders? Tips?
Much like the photography, play about and see what works best. If you are struggling with inspiration, you could watch some YouTube videos from Jakob @brickbakery, I always find his videos uplifting and helpful because he only uses bricks that he has, and he still builds great things without having to buy more.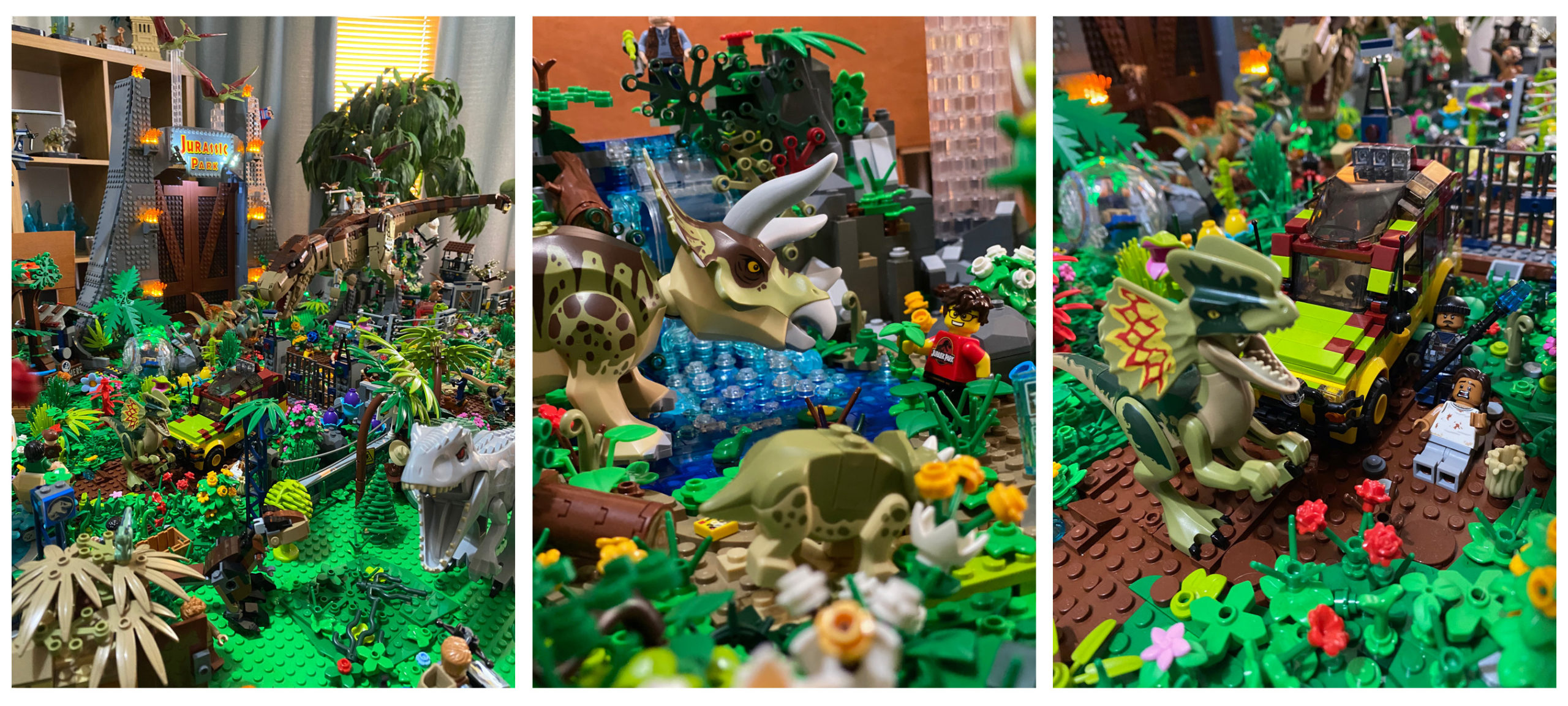 And that's it for today's Meet the Team interview. Thank you, Alan, for taking the time to answer my questions. As for the rest of you, don't forget to check out Alan's Instagram page where he shares his awesome photography!
All images belong to Itsabrickthing
Get the Latest LEGO Sales & Deals