Ladies and gentlemen, since the beginning of July, we've been having interviews with AFOLs of different kinds. On September 18th, we took a break from our regular interviews, and started something different: Meet the team of the FireStar Toys blog. As you may have noticed, there is a great variety within our team, and we are all more than happy to tell you more about ourselves.
Today we have Josh, a.k.a. joshuahwright on Instagram, and our fellow blogger David is the interviewer.
Can you tell us a little bit about yourself?
Hi, my name is Josh Wright. I'm a blogger for FireStar Toys and General Secretary of the University of Nottingham's LEGO Society.
How did your journey with LEGO begin?
I was one of those weird children who never liked LEGO as a child. I couldn't understand the appeal. Why would you want a toy that falls apart when you play with it? Building the sets didn't appeal to me in the slightest, I just wanted to play with the fully built models. I had an unwritten agreement with my brother that he could build the sets as long as I got to play with them afterwards.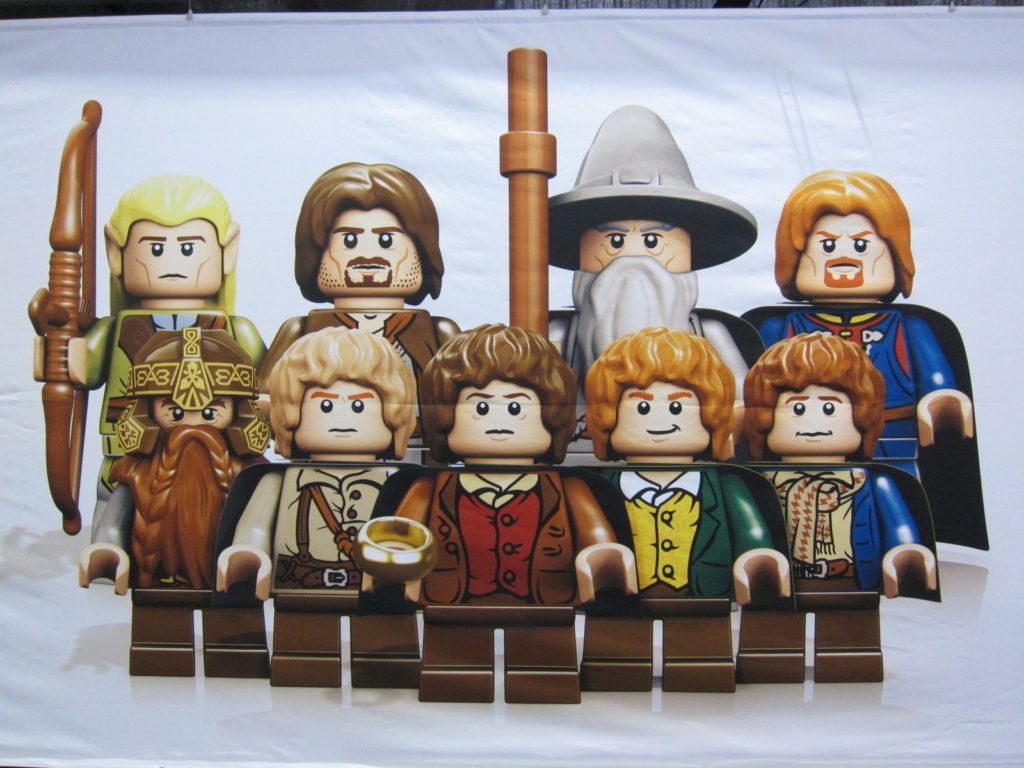 I didn't really get into LEGO until 2012. My parents had recently introduced me to the Lord of the Rings and I quickly became obsessed with the trilogy. I loved the films and was desperate to get action figures of all the characters. Unfortunately, toy companies stopped producing Lord of the Rings toys after Return of the King was released in 2003. I bought some older figures on eBay. They were cool but they were much larger than the action figures I was used to playing with.
Then, in 2012 LEGO partnered with Warner Bros. to produce Middle Earth sets that would coincide with the release of the new Hobbit films. I leapt at the opportunity to get Lord of the Rings toys. I became addicted shortly after that.
What do the people around you (friends/family/spouse/children) think about your obsession?
On the whole, my family are OK with it. They rarely object to me putting LEGO sets on a Christmas list. My dad thinks I have more LEGO than I could possibly need. He keeps suggesting that I should implement a one-in-one-out policy with my LEGO sets. He may not be entirely wrong. It is becoming more difficult to find space for my collection.
What is your favourite theme?
That's tough. Of all time, probably LEGO Lord of the Rings however I've recently fallen in love with the new LEGO Harry Potter sets. They're just incredible.
Trying to find a little more about you, would you say you are a collector? Anything in particular?
Yes. I tried to collect all the LEGO Lord of the Rings and Hobbit sets. Sadly LEGO stopped producing Middle Earth based sets after the Battle of Five Armies came out. I was a little lost as to where I should take my LEGO collecting hobby. I was almost tempted into collecting Jurassic World sets but the appeal faded somewhat when I realised how few of the sets depicted vehicles and places in the film.
Ultimately, I decided to try and get all the sets based off the new Disney Star Wars films. This has become harder to do over the years. For one thing, LEGO prices keep going up and up. LEGO also produces a lot of repetitive Star Wars sets. I think the 2019 Millennium Falcon
set looks incredible but I really can't justify buying another Millennium Falcon.

Some collecting advice: Set parameters for your collection. If you try and collect all the sets you like the look of, you're destined to fail. Unless money and space are no object, you'll never be able to collect all the incredible sets that LEGO produces. Try to limit yourself to one theme or ideally a niche within a theme. Some themes are simply too large to collect. If you wanted to buy every set in the 2020 LEGO Star Wars summer wave it would cost you over £500. However if you decide you only wanted to collect Sequel Trilogy sets in the wave you'd only have to spend £65 (or £155 if you count the Resistance ITS Transport in this category). It is still expensive, but it's much more feasible.
Do I keep to my one theme rule – not anymore, no. However, I think I'd have been better off if I'd stuck to my principles and only collected one theme. My wallet would certainly be a lot heavier anyway.
Are you a LEGO purist? Do you collect custom figures as well?
This is an internal debate that I constantly struggle with. One the one hand, I've purchased all FireStar Toys custom printed Lord of the Rings minifigures and I think they're incredible. However, I can't bring myself to treat them like ordinary minifigures. I think the special clam shell packaging has made me treat them like rare collectibles, rather than toys. I'm hesitant to take them out of there packaging and I can't bring myself to display them with official LEGO minifigures.
I have a similar problem with custom printed arms. They look great but I'm nervous about damaging the minifigure torsos. FireStar Toys' new shoretrooper arms will probably be enough to cure me of my phobia. If you have tips for safely removing minifigure arms please share them in the comments section.
I note that you are currently at Nottingham University, and are a member of their LEGO Society. Can you tell me a little more about that?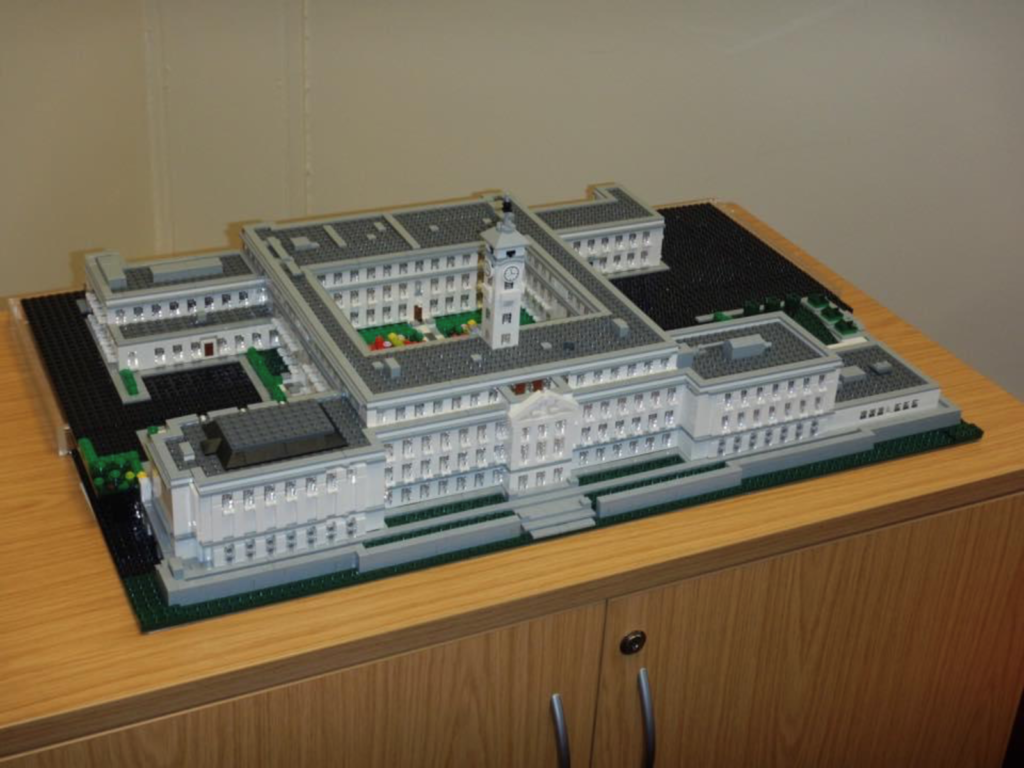 So I started attending the University of Nottingham's LEGO Society back in 2019. We are a small group of students who meet on Thursday evenings to build LEGO and have fun together. You can build MOCs or try and piece together sets from the large part boxes. I'm not a talented MOC builder (see my giraffe MOC below) so I normally help other people find the pieces they need.
Unfortunately this year's going to be very different. Me and the other members of the LEGO society committee are working hard to ensure that the society continues to run in some capacity but things will definitely be different this year.
You spoke to BBC Radio Nottingham about LEGO. What was that like?
Thanks to Elliot, Josh and Andy for whipping up this lovely little Lego version of Nottingham Tram!

It even comes with a swivel chair for the driver 😁 🚃 pic.twitter.com/S0CZiARzdw

— BBC Radio Nottingham (@BBCNottingham) February 5, 2020
Yeah, someone at the BBC reached out to the President of LEGO society and asked if we'd like to go to their studio and build something on air. It was an interesting experience. I got up at 5:30 in the morning, met a few other members of LEGO society before taking the tram to the studio. We must have looked bizarre, lugging a sizeable crate of LEGO bricks onto the tram.
When we arrived, a kindly gentleman informed us that they'd been asking listeners to suggest things that we could build. They wanted us to capture the essence of Nottingham in a build. The hosts had generously been building us up as "Master Builders"; a title that certainly didn't apply to me. We quickly tried to lower expectations as the listener suggested builds were far too ambitious. One listener suggested we create Sherwood Forest. I thought we could compromise and build a tree as a forest was far beyond my building ability. We ultimately agreed to build a tram as we had some wheels and plenty of grey pieces.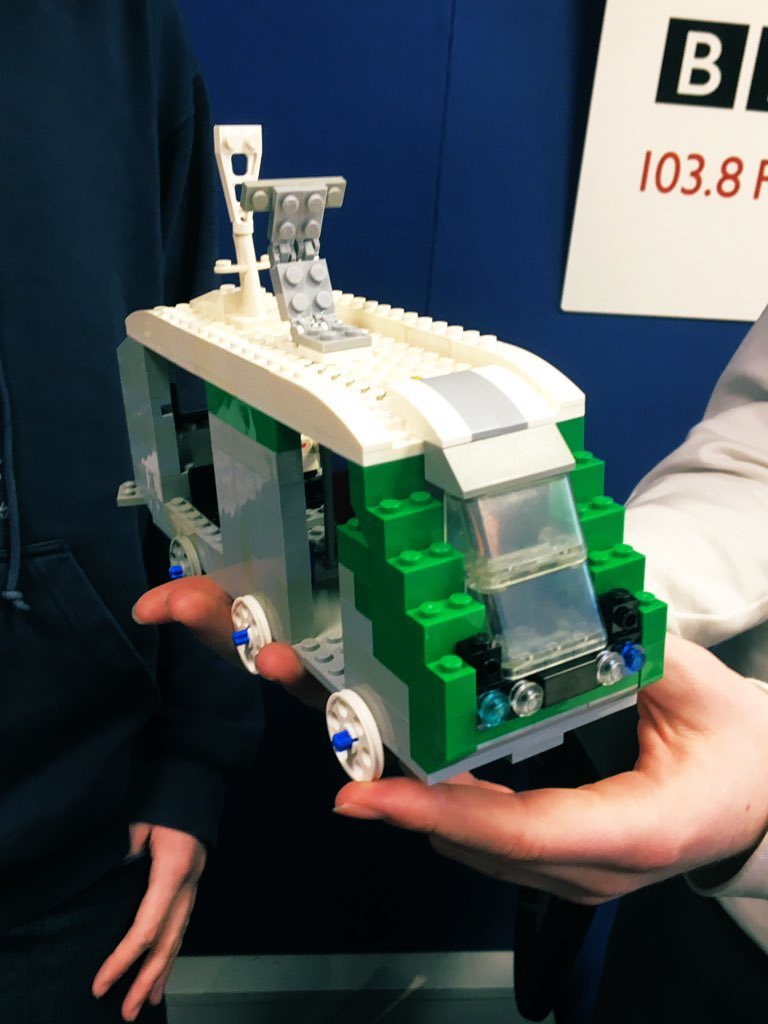 We have Elliot, Josh and Andrew from Nottingham Uni's LEGO society in this morning. Their challenge is to build Nottingham Tram out of LEGO as suggested by you!

Not to scale of course!

Find out how they get on before 9am pic.twitter.com/zOJJvINlk2

— BBC Radio Nottingham (@BBCNottingham) February 5, 2020
Fortunately for us, it was radio. We could have built a life size tram for all the listeners would know. Unfortunately, BBC Radio Nottingham posted images of it on twitter so our humble little build was exposed to the world for all to see. It wasn't the greatest MOC ever made, but we were proud considering the time restrictions, the limited amount of pieces and the fact that our president dropped the build halfway though.
What's your thoughts on the LEGO video game market? I noted that the society was looking to get some gaming equipment.
Yeah, the society was looking at getting an old games console so we could play the LEGO video games. I imagine those plans have been put on hold because of the pandemic.
Do you have a favourite video game?
I think LEGO Star Wars the Complete Saga was my favourite; I played the first level of Phantom Menace hundreds of times because as a child, I could never work out how to save my game progress. Each time I started the game, I used to override my save slot.
Do you have a favourite LEGO set (either released, retired, or coming soon)
The Tower of Orthanc is probably my favourite set. It was so expensive, I never thought it would enter my collection. I also have an irrational fondness for the First Order Troop transporter. I love fiddling with the door mechanism; it feels like I'm opening and lowering the jaws of a shark.
How did you get into blogging about LEGO?
A few years ago I wrote a LEGO Harry Potter minifigure series review that I'd planned to post on Brickset. However, due to a lack of self confidence I couldn't bring myself to publish it. Then in March this year, FireStar Toys advertised that they were looking for new bloggers. I polished my old Harry Potter article and submitted it without expecting anything to come of it. To my surprise I was invited to join FireStar Toys blog team.
Since then I've been working hard to to produce interesting blog posts for the site. I've found it quite a challenge. I routinely find myself repeating the same expressions. I'm overly reliant on "however", "unfortunately", "fortunately", "sadly", "luckily" and "surprisingly" as sentence starters. Although I love LEGO, it isn't always easy to write about. There's only so many ways to describe a LEGO minifigure. I've taken to writing long list articles because I can write lots of short paragraphs without having to talk about specific minifigures in great depth.

In many ways, blogs aren't an ideal medium for me. This is partially my own fault as I often choose topics that are more suited to a visual format. If there's one thing I'm proud of, it's my images. I recently wrote an article on Imperial Stormtroopers that used twenty five images. The images alone for that article took me close to 11 hours to make. It was a mammoth project. Fortunately, I had a great time working on it as I was able to make them in my evenings whilst listening to podcasts.
After weeks of work, I submitted it for publication, only to discover that FireStar Toys had released a series of new Stormtrooper arm pieces, a mere five minutes after I had sent my article off for publication. That was a fairly demoralising moment. Thankfully, revising the article to incorporate the new arm pieces didn't take as long as I estimated.
In the future, I'm going to try and make sure the writing in my blogs is just as good as the visual images.
Do you have any tips or recommendations for anyone thinking of getting into blogging?
Try and write about what you enjoy. By all means experiment and try things that are unfamiliar to you but don't do anything that you don't enjoy.
And that's it for today's Meet the Team interview. Thank you, Josh, for taking the time to answer my questions. As for the rest of you, don't forget to check out Josh's blog posts here on the FireStar Toys blog – and keep an eye on him, there are many interesting articles he wrote that are yet to come!!
Images from Brickset, Flickr and University of Nottingham LEGO Society's Facebook page
Get the Latest LEGO Sales & Deals