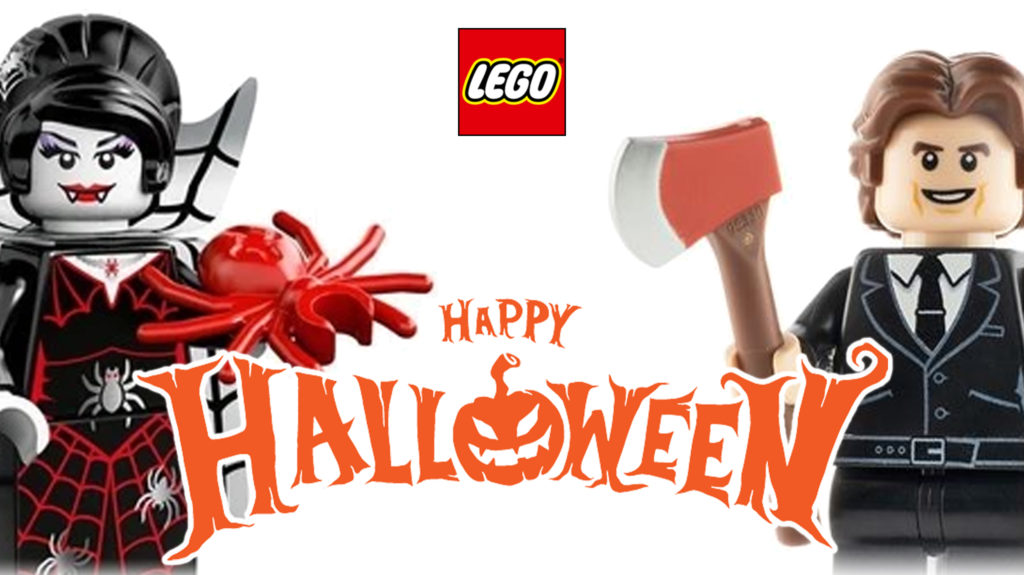 It's safe to say that Halloween is a pretty special time of year – with lots of unique attractions opening up, and with people embracing the scarier side of life which isn't always a part of our everyday activities! If you're a fan of horror, or the creepy and unknown, then this really is the time of year for you – and the exciting thing is that the spookiness of Halloween can often spill into our LEGO collecting too – with lots of Halloween LEGO pieces available out there for you to get your hands on!
I spent some time trawling through the Firestar Toys Halloween Collection to find some of my favorite spooky pieces which you can add to your collections. Hopefully we'll give you a nice insight into the wide diversity of things which are out there – whilst maybe even inspiring you to make a spooky addition or two to your LEGO collection. Let's jump in!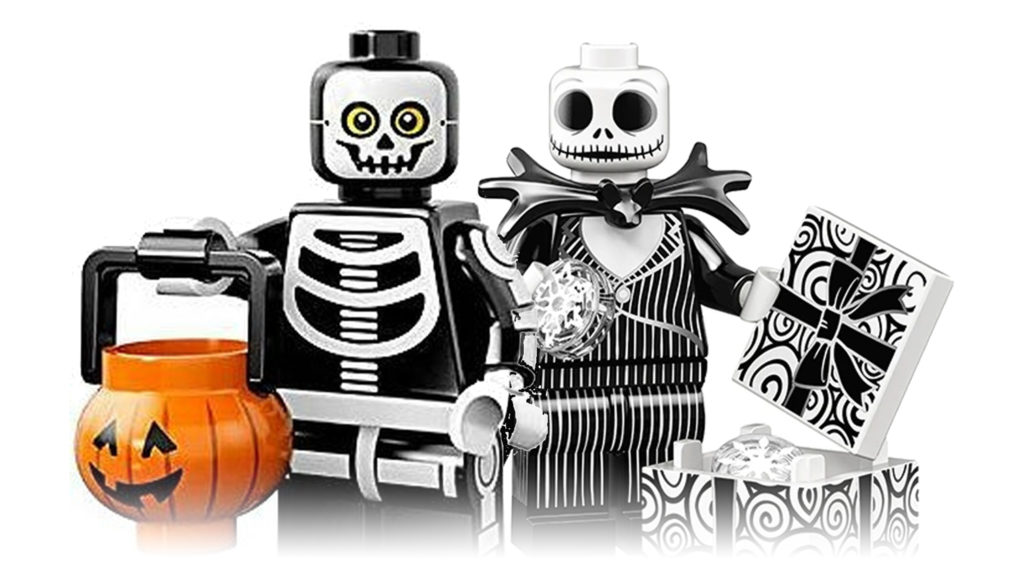 First up we wanted to touch on some of the LEGO Halloween Minifigures which you might want to add to your collection this Spook-tober. I wanted to highlight a couple of my favorites which LEGO released, and then also wanted to share a couple of my favorite custom minifigures you can pick up on the FST site. Halloween minifigures have been around for a while at this point – and that means there are a good assortment available. If you're a Disney fan then you can pick up one of the most iconic characters of all time, Jack Skellington – who comes complete with some gorgeous accessories. LEGO also made an awesome Halloween line a couple of years ago – including great figures like Skeleton Guy and also Spider Lady, both of whom come with some wonderfully useful pieces and capture the spooky spirit well.
If you fancy something a little bit more unique, then there is are also a plethora of custom minifigures which the FST team have put together for this special occasion. I'll be honest with you – I'm a big fan of cinema, so my favorites have to be Edward Scissorhands and Patrick Bateman – but there is a wide variety of different minifigures available, so I really recommend you explore them and take a look a look at just how many options there are.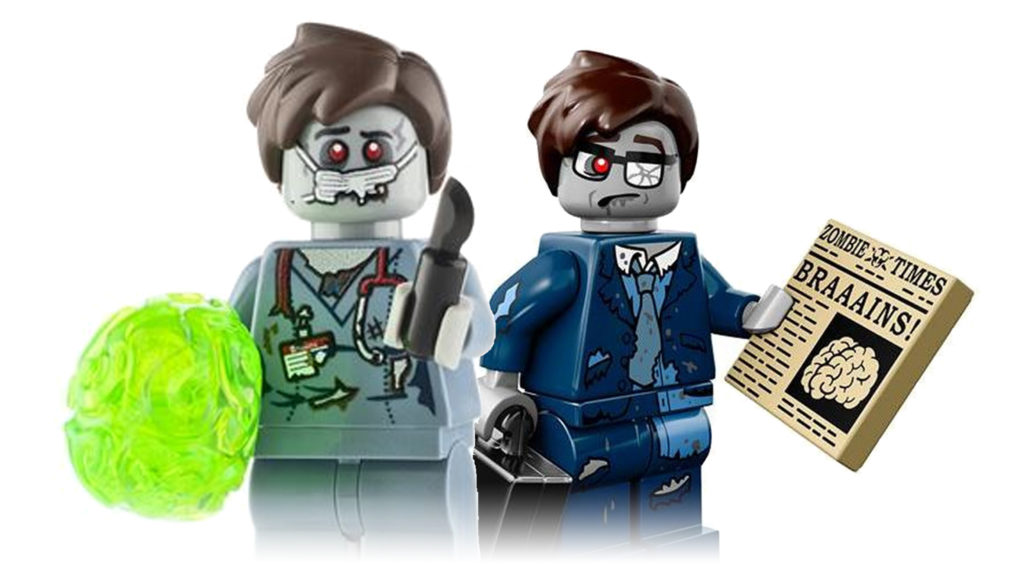 We can't talk about minifigures without mentioning brains…I….uh….I mean Zombies! It's safe to say that Zombies have become a solid part of pop culture in recent years – with shows like The Walking Dead bringing them into the mainstream spotlight. With that said, it is fantastic to see a great variety of Zombie minifigures available in both an official and custom capacity – providing a great opportunity for the undead apocalypse to descend on your LEGO city. I personally own the Zombie Businessman and love the details packed into the print to make him feel really haggard and unclean, and the same can be said for the Zombie Cheerleader. The FST team have taken this a step further – with figures like the Zombie Brain Surgeon and Zombie Bar Brawler adding even more force to the undead ranks in your LEGO City. Of course, as the infection spreads, you will need more and more Zombies to populate your city too – and that is where the Design-A-Zombie section comes in, providing lots of great parts to create your very own LEGO Zombies.
LEGO Brick Grimes better watch his back, as it looks like there is going to be a whole new horde of The Walking Dead coming after him this Halloween!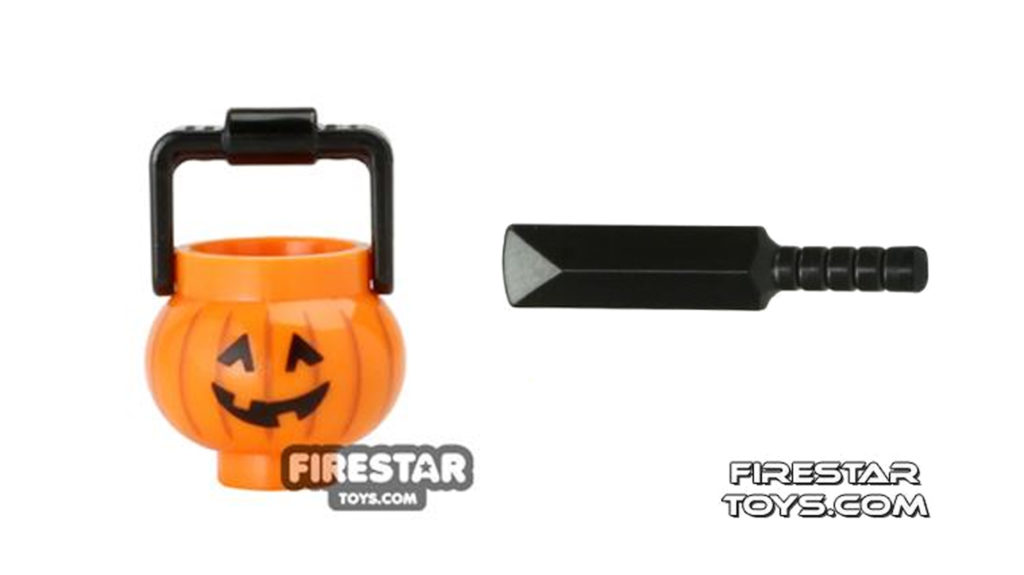 Minifigures are fantastic – but every great minifigure needs to have access to some fantastic accessories, and that is especially true when it comes to LEGO Halloween minifigures! There are lots of great Halloween-themed accessories which we get every year as a part of the LEGO lineup, so today I wanted to highlight some of my favorites – with a sprinkle of custom accessories in here, too. We have to start with the Halloween Pumpkin Basket, which is hands-down my favorite Halloween accessory LEGO have made to date. I adore the cheeky, tongue-in-cheek feeling of this design and think it perfectly encapsulates Halloween in a single LEGO accessory. Of course there are other useful pieces which are out there too – including Bandages like the Hand Cast, for a Mummy or Zombie minifigure, and also accessories like the ever-trustworthy Cricket Bat for when you need to plough through the Zombie horde and make it to the pub to wait for it to all blow over. There's lots of fun accessories out there which can really help to compliment your Halloween setup and help to create some truly awesome looking minifigures!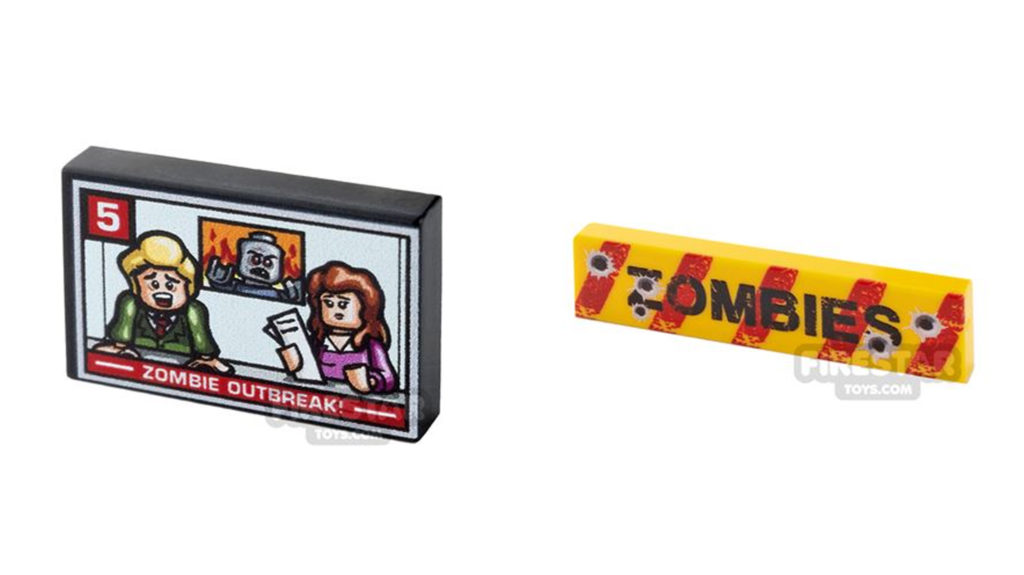 Another element which comes into the equation when it comes to Halloween is picking the right Scenery for your display – and that is where things like Halloween Printed Accessories come in. There is a good variety of pieces out there which you can get your hands on. Things like LEGO's printed Stone Brick Patterns can be a fantastic way to add additional texture and depth to your spooky builds, whilst elements like caution stripes can help to make things feel a lot more intimidating. It's safe to say that the best LEGO dioramas and builds are the ones which tell a story through the pieces they choose to use and the characters they incorporate – so choosing the right pieces and small details for your scenes really can make a difference when it comes to the impact and overall aesthetic a build has. If this article hasn't made it blindingly obvious, then I am a huge fan of Zombies, so I love some of the FST-specific zombie accessories which are available, too. Things like the Zombie Warning sign and the Zombie Outbreak News Report really help to add some extra depth to the builds which we are making – adding some unique new elements to our builds and really aiding that storytelling we've already spoken about. I'd love to see what you can do with some of these accessory pieces!
Lastly for this section, I wanted to look at a couple of the accessory packs which the FST team have put together to compliment your LEGO Halloween purchases, as I think these are really awesome. The first is the set of 11 Halloween Accessories – which gives you an easy way to get two of that Pumpkin Basket I love, whilst also packing in some tasty treats and other elements which I think people will appreciate – including the adorably spooky Ghost Dog! The second is, predictably, the Zombie Survival Pack – which gives you some elements to help with building your own Zombie survivor, and also some accessories to warn other minifigures away from the Quarantine Zone! I really love the way this gives you a good sprinkling of Zombie Apocalypse-themed accessories. If you're unsure where to start with adding some Halloween to your LEGO collection, then this is a good place to start!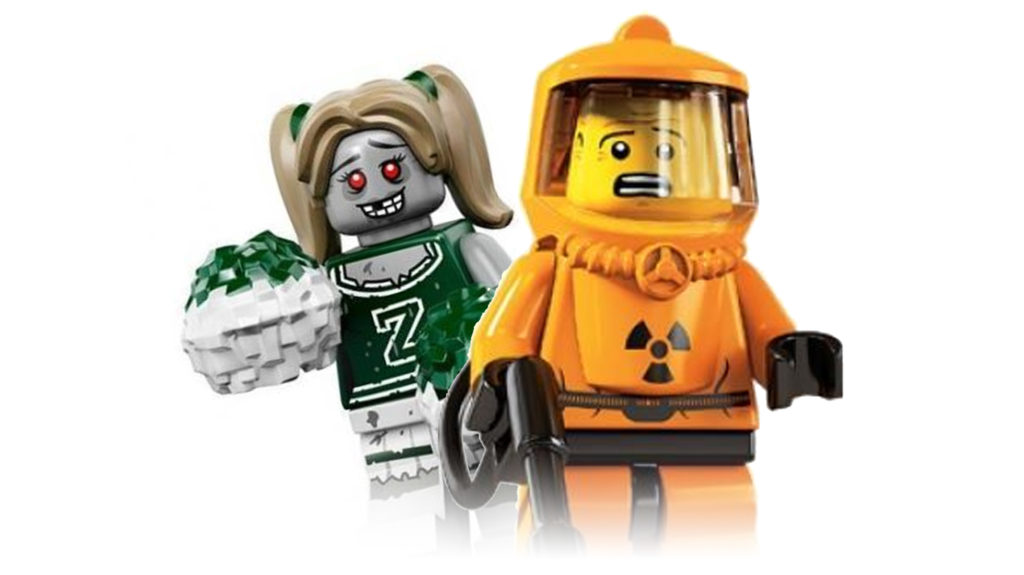 That's it for our LEGO Halloween article – we hope you've enjoyed looking at some of the unique items you can get your hands on this October, and we also hope that this article has helped to inspire you and given you a little bit of that creative spark!
If you would like to read more from me, you can click here. I hope you have a spook-tacular Halloween – and remember, don't get bit!