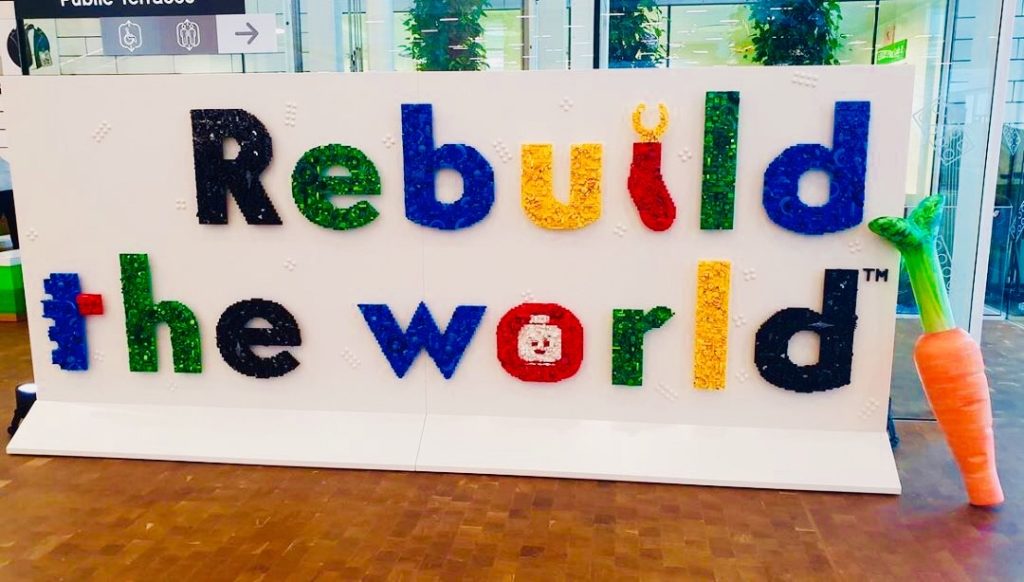 As most of you have probably seen, LEGO recently launched a new campaign called "Rebuild the World". You know, the one where a cute little rabbit runs away in a flying car from a hunter with a… LEGO bow? Yeah, if that doesn't make you go "huh??", then I got nothing else to say.
When you take a closer (and a much slower) look at the campaign ad, you can find many Easter eggs spread around. LEGO sets appear (like the Volkswagen Camper Van, Harley Davidson Fat Boy, or Detective's Office), people's hair change as they walk, various accessories show up here and there… To say the ad is interesting is certainly an understatement.
But what is "Rebuild the World", really?
Last weekend there was an event at the LEGO House, Billund, and one of its participants, an RLFM (Recognized LEGO Fan Media) from Turkey was invited as well. They were kind enough to answer our questions and provide some insight to what has been going on.
Hello. First of all, I'd like to thank you for taking the time to make this interview possible. Can you please tell us a bit about yourself, so our readers can get to know you?
In 2018, as we learned that LEGO Certified Stores will be opening in Turkey, we finally got the nerve up for our years-long dream of establishing a local LEGO fan media by dedicating our website to all things LEGO. We started with a vision to be like our global counterparts in terms of the depth, the breadth and the quality of our content and just recently we became the first recognized LEGO Fan Media in Turkey.
As for our team, we are an AFOL duo who have a shared passion for the LEGO brick and in terms of our professions, we also complement each other as an industrial engineer and an art historian. Although our primary audience is AFOLs, we love all LEGO themes and try to cover them in a balanced way. Our objective is to share our passion with as many people as possible.
What is your LEGO story? How did you decide to have a blog on LEGO? Was there ever a time you were estranged from it? In other words, did you ever have a "dark ages" period?
Both of us were into LEGO bricks when we were kids (we didn't know each other back then) and we share similar stories about how we had very limited amount of bricks and that limitation actually nurtured our passion for LEGO.
Nevertheless, we did have our dark ages, around for 10-15 years. One of us returned back to LEGO with the release of Winter Village sets as they were magical and the other returned back with Technic but then bounced back to System.
We have been following a number of LEGO news sources around the world for many years and we have been longing for a similar news source in Turkish. The AFOL community in Turkey is a bit withdrawn and we wanted to take on the responsibility to change this.
You have become an RLFM approximately 5 months ago, and I think you're the only RLFM in Turkey right now. Was the process hard? What are the pros and cons of being an RLFM?
That is correct, we are the first and the only RLFM in Turkey. We strive to provide quality content in a consistent manner while fully abiding to LEGO Brand Values and Fair Play rules, so it wasn't a difficult task for us.
LEGO is one of the most reputable brands and of course, they are determined to keep it that way. Gaining and preserving a community recognition requires you to have the utmost care for the brand values.
The LEGO Group believes in the power of the recognized communities for reaching AFOLs and provides significant support to these communities in many different ways. 
Okay, let's move on to more exciting stuff. You were at the LEGO House a few days ago. Can you share your experience with us? How is it like? What did you see, or do there? What kind of activities can one do in the LEGO House?
LEGO House is the mecca of all LEGO fans of any age. There are a number of experience zones, in which you are free to build and to explore creations. You can find the answer to the question, "What would you do if you had unlimited LEGO parts." It is not possible to describe it with words and even pictures are not sufficient. You have to experience it by yourself.
Get the Latest LEGO Sales & Deals
Also, there is a museum where you can literally walk down the memory lane.
Outside the experience zones, there is a LEGO Brand Store with some exclusive sets that you cannot find anywhere else in the world along with the rare LEGO mosaic maker that allows you to create a personal mosaic portrait from 1×1 bricks.
Finally, there is a restaurant called Mini Chef, where you literally build your order with LEGO bricks, which is then delivered by robots.
As far as I know, the reason for your trip was the "Rebuild the World" campaign. Can you give us some info on that? What is "Rebuild the World"?
As per the official definition by The LEGO Group, it is a campaign to help nurture the creative skills of the next generation. The future depends on creativity and this campaign aims to inspire creativity to rebuild the world just as free as if it is made of LEGO bricks.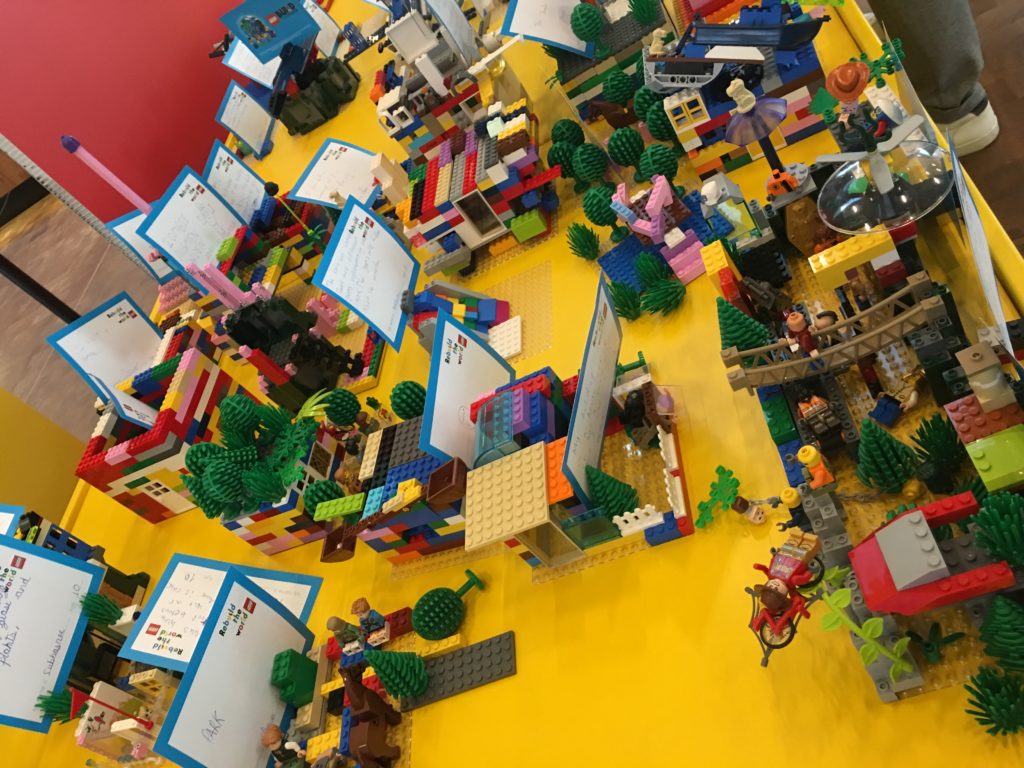 Most people don't know much about it other than a rabbit driving a flying car and a hunter after him. However, you can see many LEGO sets and accessories in the ad. What is the significance of that? How are we going to rebuild the world?
There are a number of Easter eggs in the video and it is worth watching frame by frame if you are a fan. This is just a starting point of a very ambitious campaign, where every child and grown-up is invited to rebuild the world as if there are no limits. So the answer to your question "how", is indeed the campaign itself.
There have been some activities in regard of the campaign. Can you share those with us?
The activities started with a panel on creativity with the opinion leaders on creativity, most notably Mark Ronson, a renowned musician. After the panel, 100 kids around the world attended workshops where they "rebuild the world" with LEGO bricks, seeking solutions to the problems of the world without any limits. In the second half of the day, there were tours of the LEGO factory, the LEGO House and the LEGO Idea House for the participating influencers and representatives from various media outlets.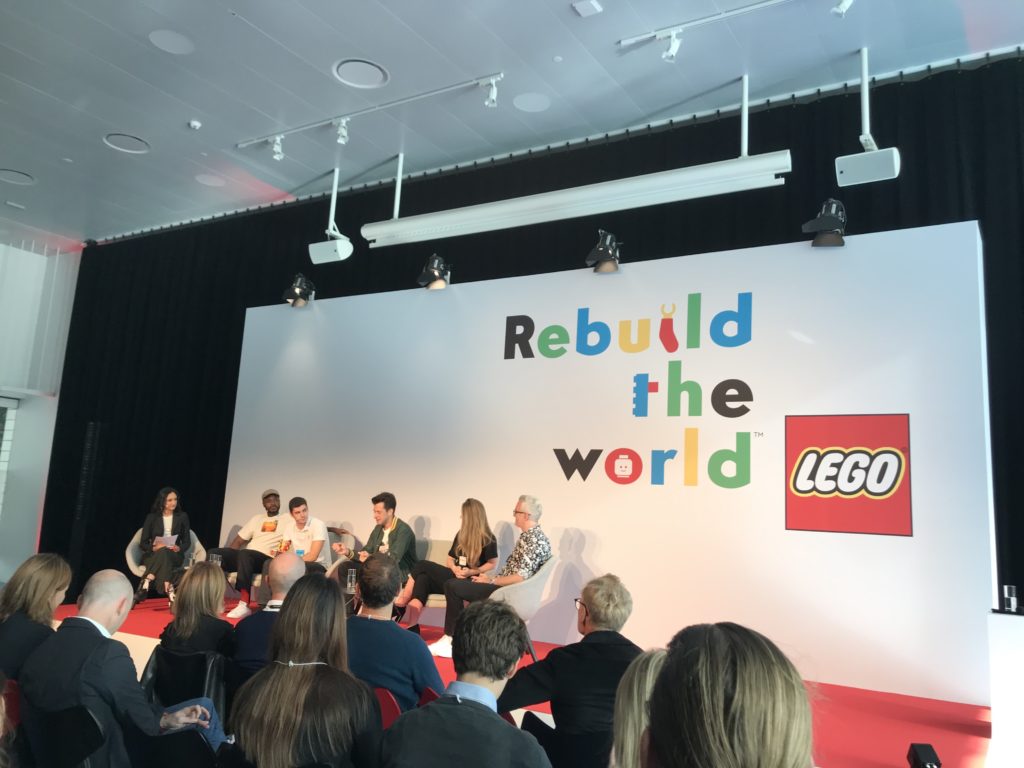 Is "Rebuild the World" only for fans of LEGO? Or is the target a wider audience?
This is one of the largest campaigns LEGO has ever done and although its primary focus is the creativity of the next generation, it invites everyone to rebuild the world with no limits. Yet, the LEGO fans play a crucial role in this campaign to inspire everyone around them to see the world in LEGO form even if those people haven't had any experience with LEGO bricks before.
What do you think about this campaign? According to some sources on the web, it's the first time in 30 years that LEGO is having a brand campaign. Why do you think they're doing it now?
With the advancements in technology and the current state the world is in, creative thinking is more important than ever and what could be better than LEGO bricks to inspire creativity. This is more of a social responsibility campaign than a marketing campaign. New generations have so many things on their plates in terms of distractions as well as world problems, so this campaign is a call to everyone in the world for inspiration to create a better world, even if it means building, breaking and rebuilding until you find the perfect combination just as you would do with LEGO bricks.
I'd like to thank you for sharing your LEGO House and Rebuild the World experiences with us. Before I finish, I'd like to say that seeing there are people like you in Turkey, that there's a RLFM, is quite the honor. I wish you and your team good luck on your journey.
Thank you for the opportunity to talk and the compliments and likewise, we admire the in-depth coverage of your blog. The trick is that we don't do what we do for the sake of recognition. We just enjoy sharing our enthusiasm and passion about LEGO and the rest comes with it. 
So that's a little insight on Rebuild the World for you. Let me know what you think about the campaign in the comments – and which Easter eggs you were able to find in the video!
Super special thanks to Brian a.k.a. fischnbricks for being the inspiration for this article.
Get the Latest LEGO Sales & Deals