LEGO designers have taken inspiration from all parts of the Star Wars universe. From the virtual reality game Vader Immortal to the original Clone Wars series, there are LEGO Star Wars sets based on a whole host of different mediums. This year LEGO is branching out even further, producing a set based on the Star Wars theme park Galaxy's Edge. This article will have a look at the new set, assess the chances of more Galaxy's Edge LEGO sets and examine locations, vehicles and characters that could be included in future sets.
This article will include information about the Galaxy's Edge theme park and information about the Rise of the Resistance ride. If you haven't been yet and want to remain spoiler free this may not be the article for you. Instead can I be cheeky and recommend you check out one of the other great FireStar Toys articles. Jack Rizzo wrote a riveting article on LEGO Star Wars Legends sets that I wholeheartedly recommend you check out.
The Resistance I-TS Transport model
LEGO revealed images of the Resistance I-TS Transport set. The model is based off Cargo Vessel TR141, the transport that park attendants board as they begin the Rise of Resistance ride. The vehicle was tasked with taking new recruits from Batuu to a Resistance base on Pacara. However, the mission was cut short as the ship was captured by a First Order Star Destroyer.

Minifigures Included
Rather disappointingly LEGO included a meagre 4 minifigures with this set. This seems pretty pathetic for a set that retails for £90. Fortunately, the few minifigures that are included are good choices and well executed.
Firstly, Vi Moradi. This resistance spy was first introduced in Delilah S Dawson's book Phasma. She is now a major part of the Galaxy's Edge experience. Disney hired an actress to portray the character at the theme park. She walks around the park, interacts with guests and even engages in a fight with a First Order Officer. Her minifigure does a good job at capturing her unique hair style and cool resistance jacket. I imagine this minifigure would look incredibly cool if combined with a pair of FireStar Toys custom printed snow speeder pilot arms.
Next up is Lieutenant Bek. Lieutenant Bek is one of the ships' pilots. I believe he is an animatronic character at theme park (although I haven't actually been so I'm not certain). The recolour of the Mon Calamari head piece looks great on him. Overall, this is another great minifigure.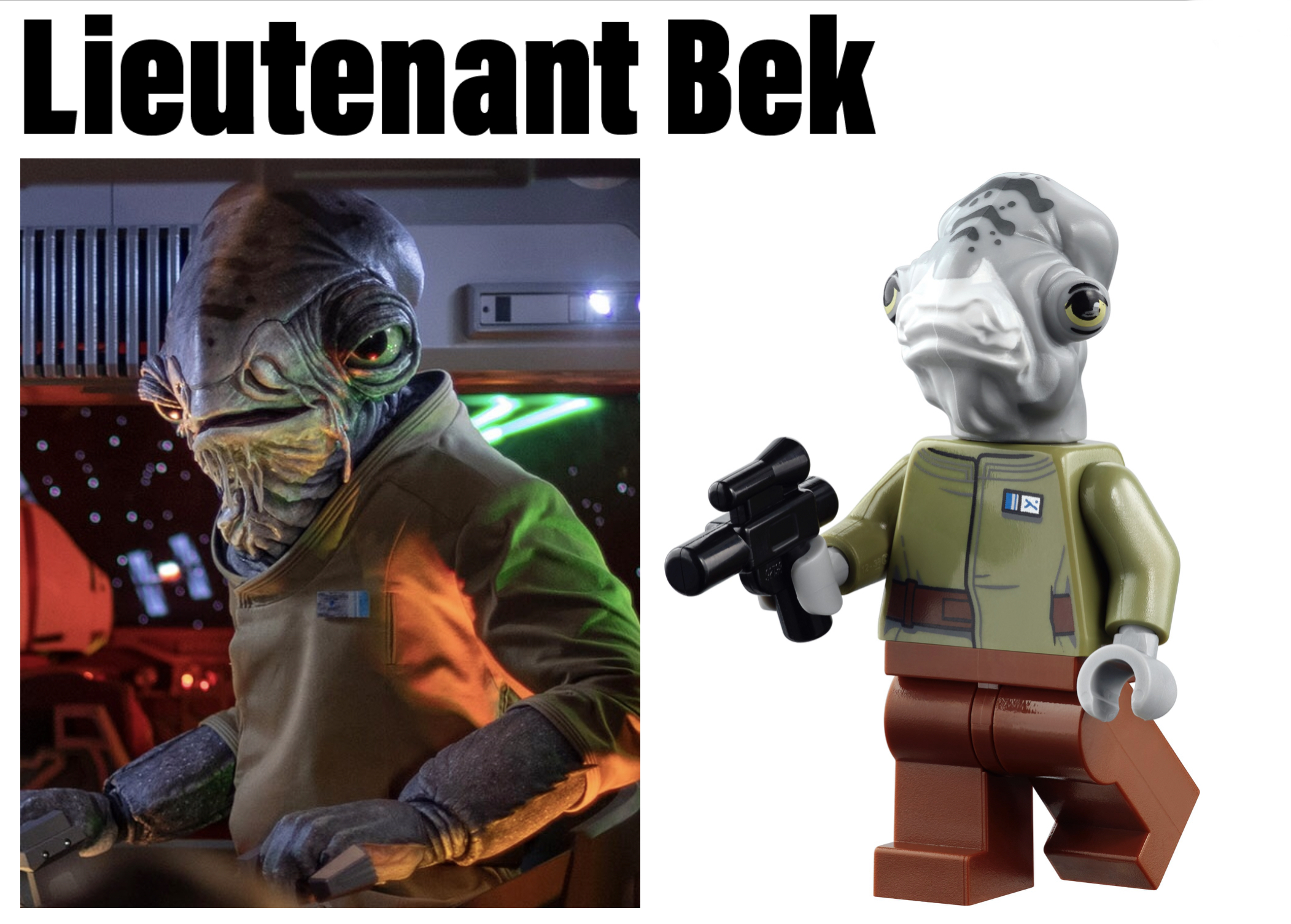 Then there's a First Order Astromech Droid. This minifigure is cool because he makes me think of an evil R2-D2. This droid is also based off the Rise of the Resistance ride. First Order Astromechs drive guests round the Resurgent class Star Destroyer in small transport pods.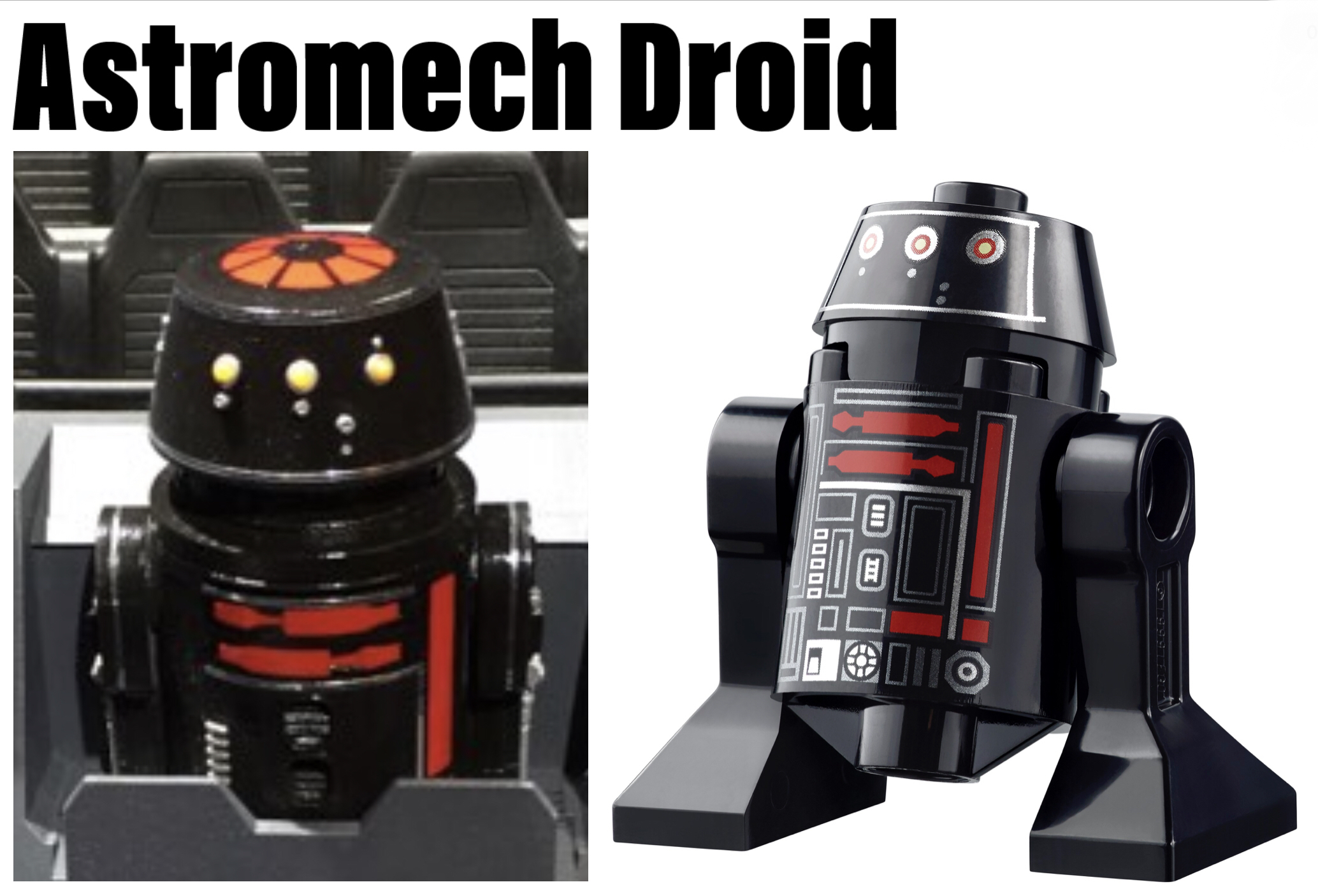 Finally, a green GNK power droid, more commonly known as a "Gonk droid" is included. This minifigure is also based off a character that can be found at Galaxy's edge. This Gonk droid can be spotted in the Resistance camp, just outside of Black Spire Outpost.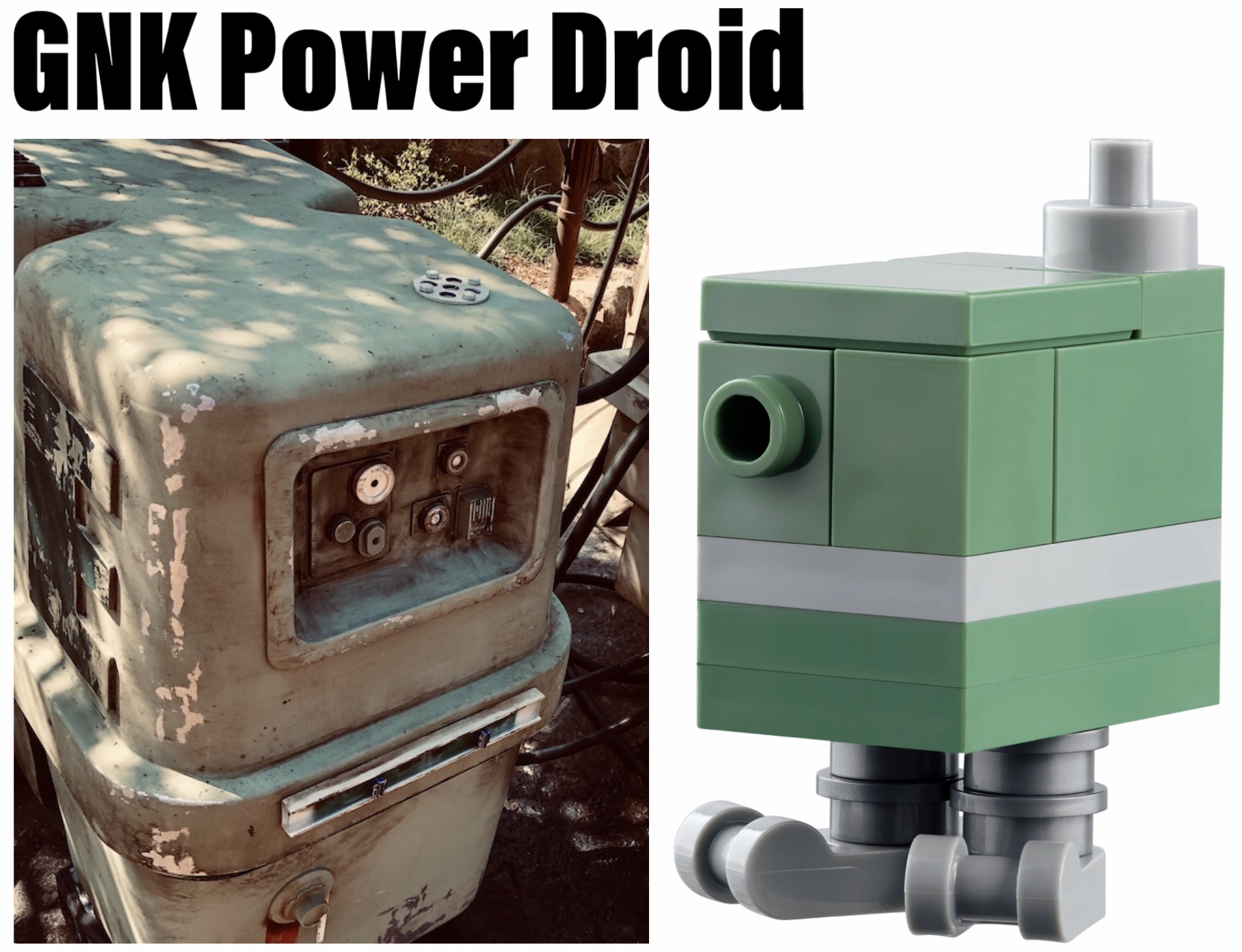 Notable Absences
There are several notable absences in the minifigure line up. The Resistance I-TS Transport would have been an ideal opportunity for LEGO to produce Nien Numb as he copiloted Cargo Vessel TR141 alongside Lieutenant Bek. This seems like a huge missed opportunity in a set that would have greatly benefited from a fifth minifigure. (LEGO has never made a Nien Nunb minifigure, the images below are of the playable Nien Nunb character in the LEGO Star Wars Force Awakens video game.)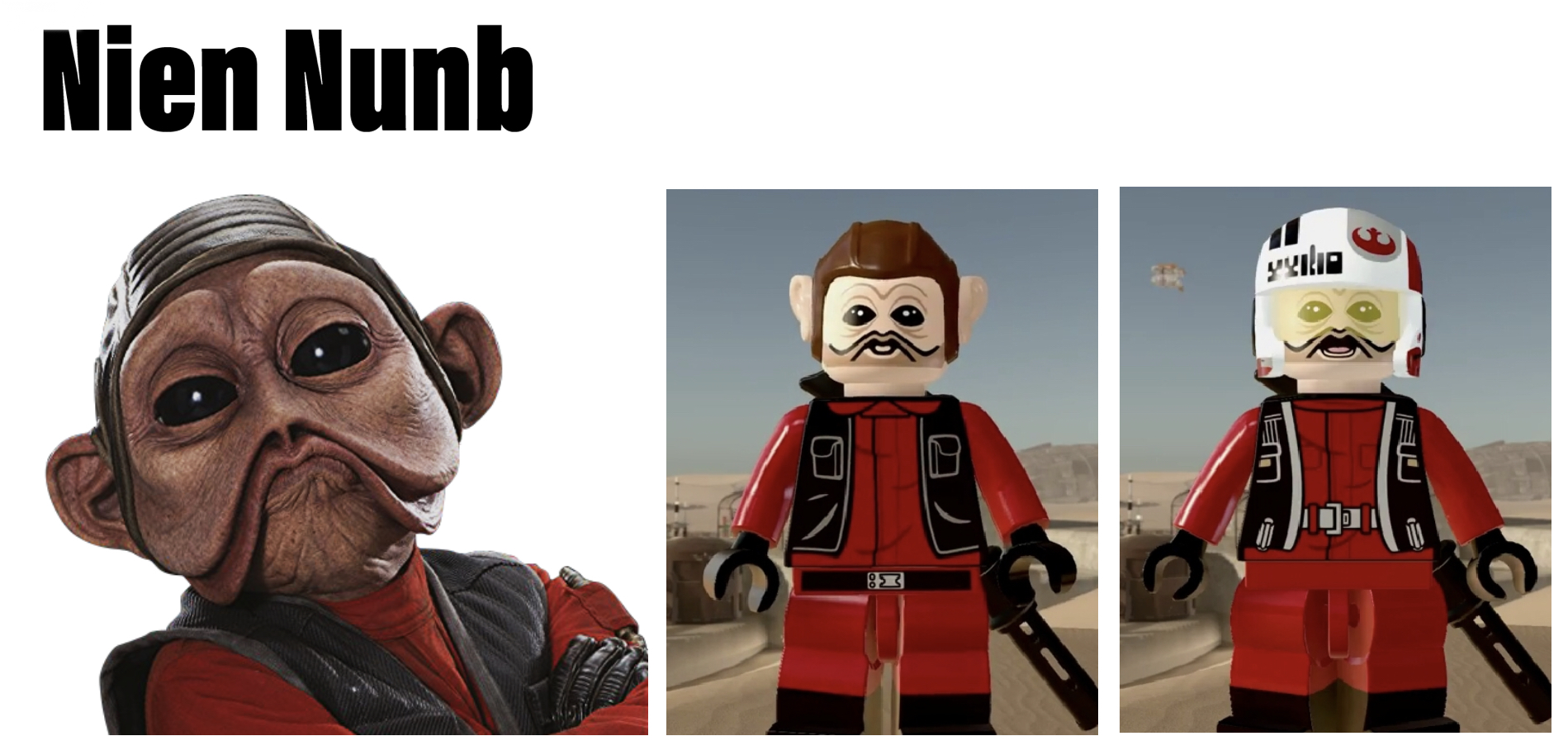 Also, Cargo Vessel TR141's mission was to drop off Resistance recruits. It would have made sense for LEGO to have included some Resistance trooper figures. This would have added a whole new level of playability to the set. Children could have dropped resistance Troopers into battle from the ship. It's a bitter shame LEGO didn't think of this. If you are also disappointed LEGO didn't include Resistance troopers, why not consider purchasing a couple from FireStar Toys? They sell a wide range of Star Wars minifigures that would help any Star Wars fan improve their Resistance army.

What evidence is there that there could be more Galaxy's Edge LEGO sets in the future?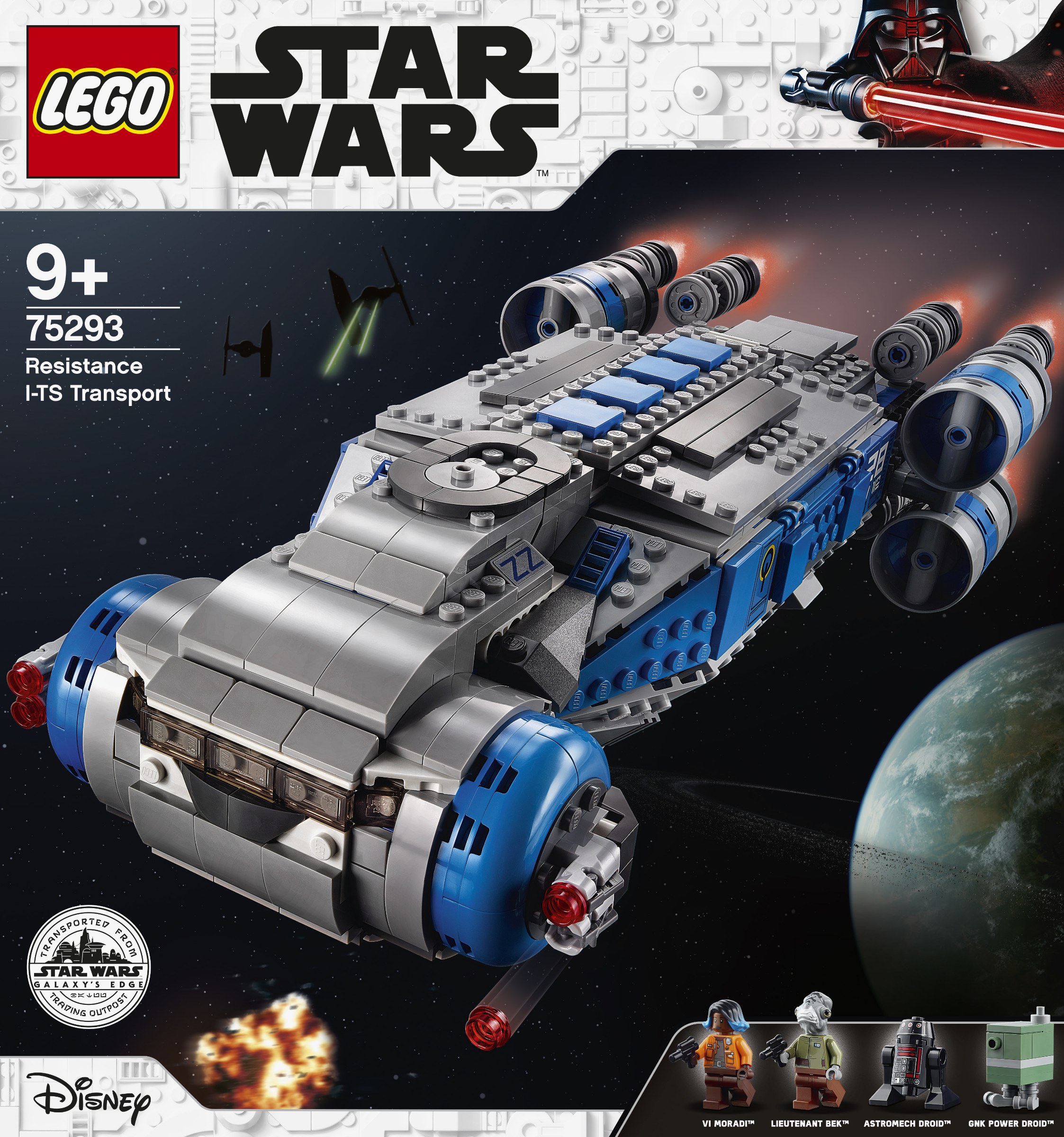 The box of the Resistance I-TS transport set has a little emblem on the bottom left hand side, designating the model as a Galaxy's Edge set. This could mean nothing. The logo was most likely intended as a way for shoppers to identify the vehicle's source material. However, one could interpret this emblem as a sign that more Galaxy's Edge sets are to come. The graphics department clearly spent a long time making this. Would they have bothered to make it for a single set? There a several iconic buildings from Galaxy's Edge incorporated into the emblem, could this be a hint at future sets?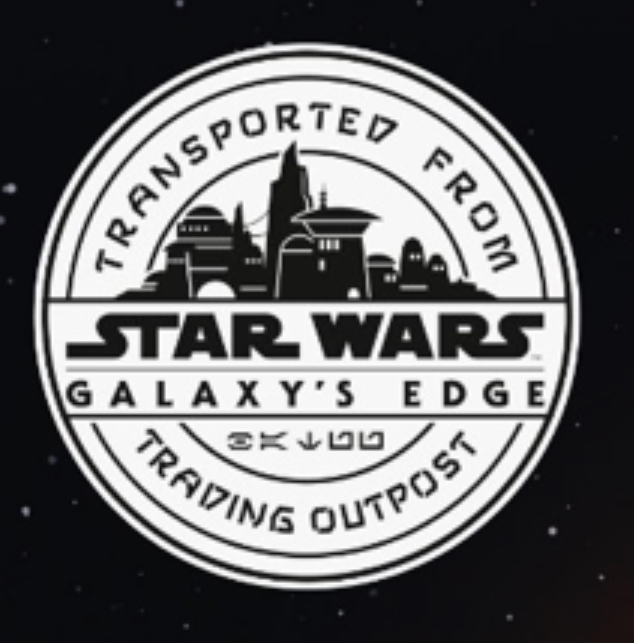 I personally doubt that this is hinting at future sets. I wouldn't be surprised if more Galaxy's Edge sets were produced, I just don't think this emblem is enough evidence to suggest more sets are in production.
Despite there being little evidence for future Galaxy's Edge sets, it could be fun to speculate on what creations LEGO may have down the pipe line. Here are five ideas I had for potential Galaxy's Edge LEGO sets.
Tie Echelon
The Tie Echelon was originally designed by Director Collin Trevorrow for his version of Star Wars nine. Although Disney ultimately decided to go another way with Star Wars nine (having JJ Abrams take over as director) the Tie Echelon survived the reshuffle and was built at Galaxy's Edge. I'd be surprised if LEGO doesn't turn the Tie Echelon into a set at some point. This MOC by renegades_lego captures the vehicles awesome appearance. If you like this Tie Echelon build you should totally check out renegade_lego's work on Instagram and rebrickable.
Creature Stall
I think the creature stall could make a good £10-20 set. It could feature lots of cages, a store counter, a wide variety of creatures such as loth cats and kowakian monkey lizards and the shop keeper, Bina (this would be the first Amani alien to be produced as a minifigure).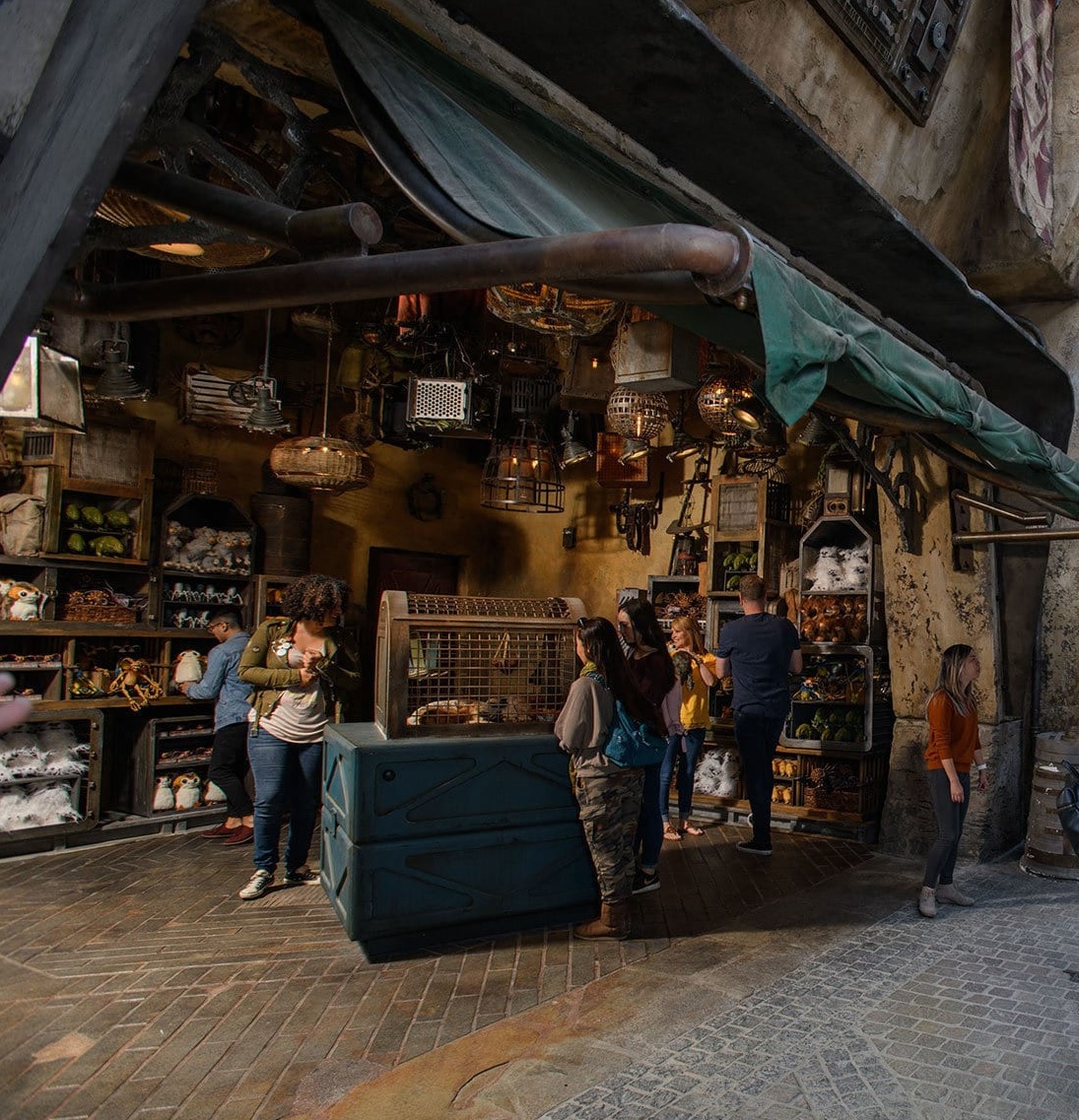 Cookie's Modified Transport Shuttle
Chef Strono "Cookie" Tuggs used a modified Sienar-Chall Utilipede Transport to drop food supply crates off at his restaurants. I think the vehicle would make for a great £35-45 set. It could have a crate unloading feature and include a Strono Tuggs minifigure.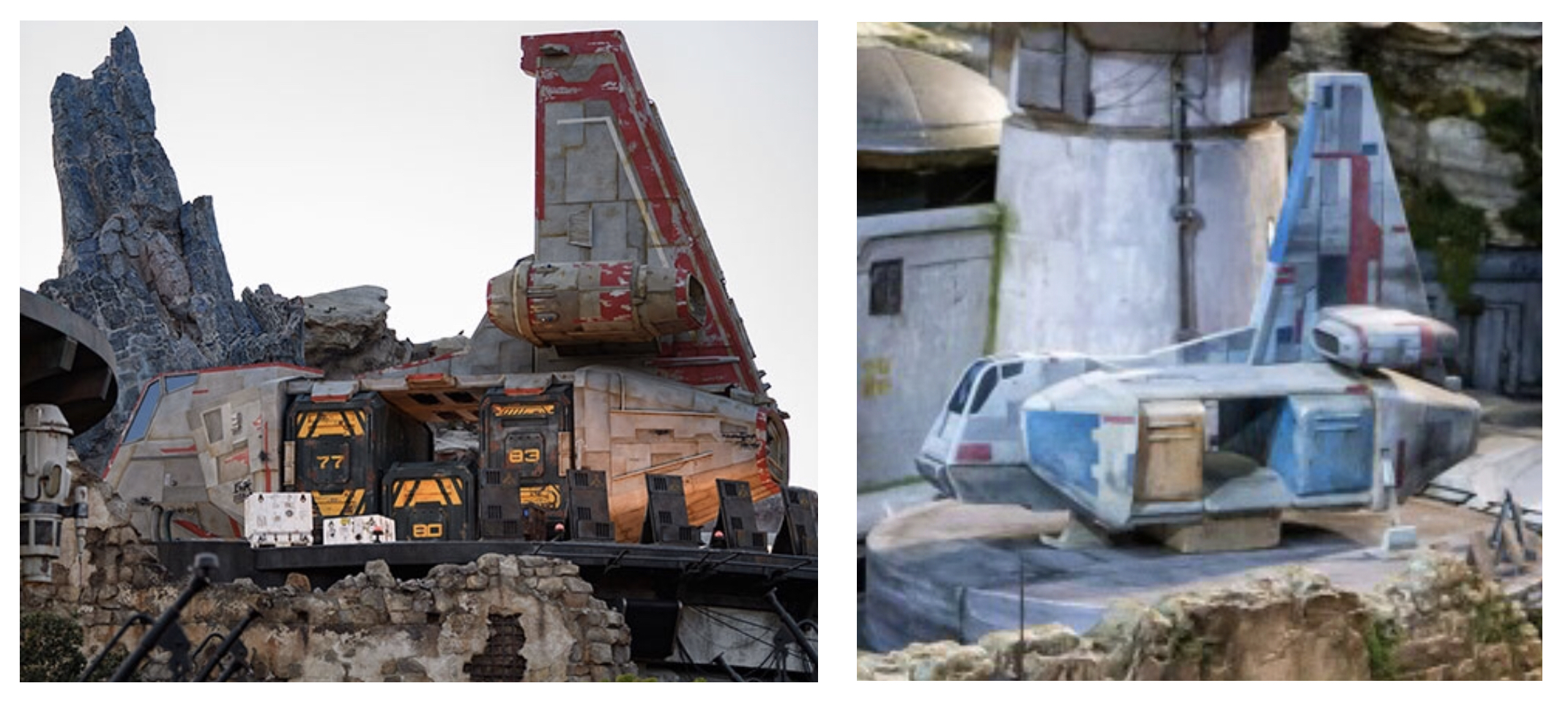 Galaxy's Edge Landspeeder
There's an awesome X34 landspeeder that has the potential to make a great £20 set. The vehicle is similar to Luke's landspeeder but it has some bright bluish green paneling. Unfortunately, I think the transport is probably too niche to warrant a LEGO set.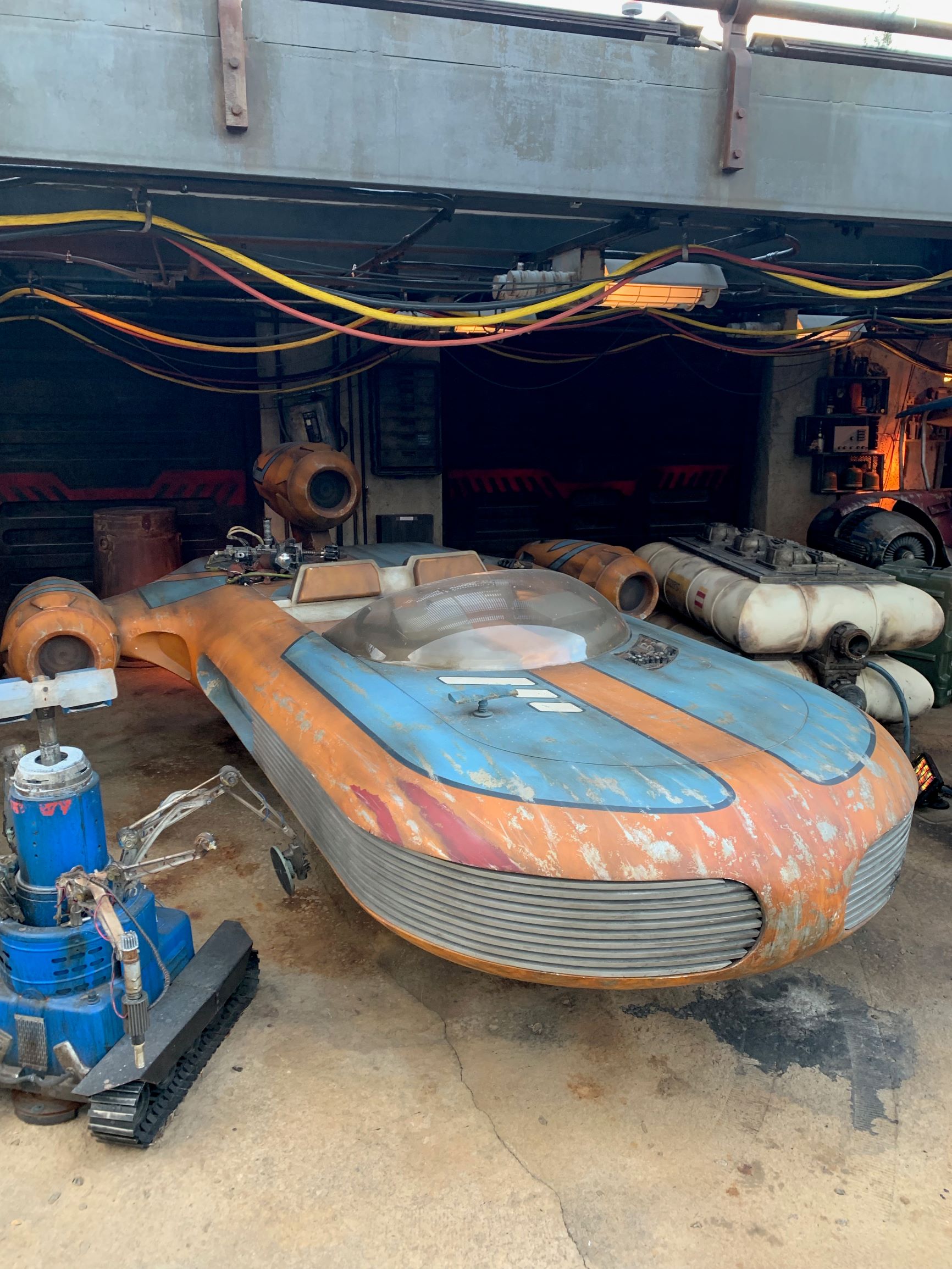 Ohnaka Transport Solutions
What about a set based off the Ohnaka Transport solutions building? It could retail for about £130. It would include the main tower and a long side wall. Ideally the set would be similar in scale to the latest play scale Millennium Falcon, meaning the two sets could work in conjunction with one another. The interior of the set could depict several shop interiors such as Dock Ondar's den of Antiquities, Savi's Workshop, the droid repair bay and Oga's cantina. The set would include minifigures of Oga, Savi, Dock Ondar and an old Hondo Ohnaka. I doubt LEGO would ever make this but I think it would be awesome.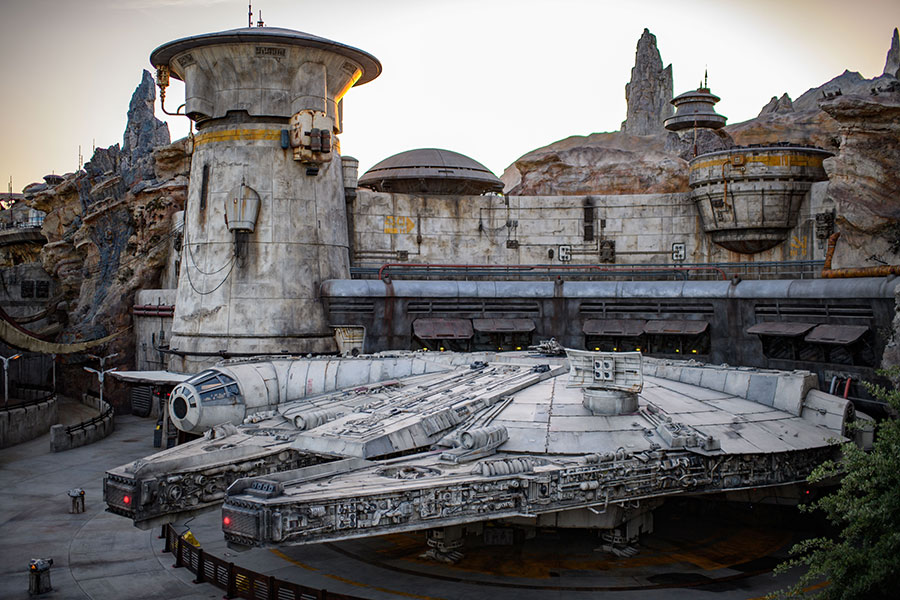 Conclusions
Thank you for reading. What do you think of the new Galaxy's Edge set? Do you think there will be more Galaxy's edge sets in the future? Please let me know in the comments section? It's really uplifting to hear from our readers so it would be great if some of you shared your thoughts and opinions in the comments section below.
Get the Latest LEGO Sales & Deals
Image Sources: