Since LEGO launched the IDEAS theme, fans have been eagerly submitting their own creations. Each creator hopes against hope that their model might be selected and turned into a real LEGO set. The release of Pirates of Barracuda Bay marked the 30th LEGO set released under the IDEAS line. To celebrate this milestone, I thought it would be fun to re-examine some of the IDEAS projects that were rejected by LEGO. What projects deserved to be made and why were they rejected?
This list is my opinion. The 10 sets are listed in no particular order.
Lothlorien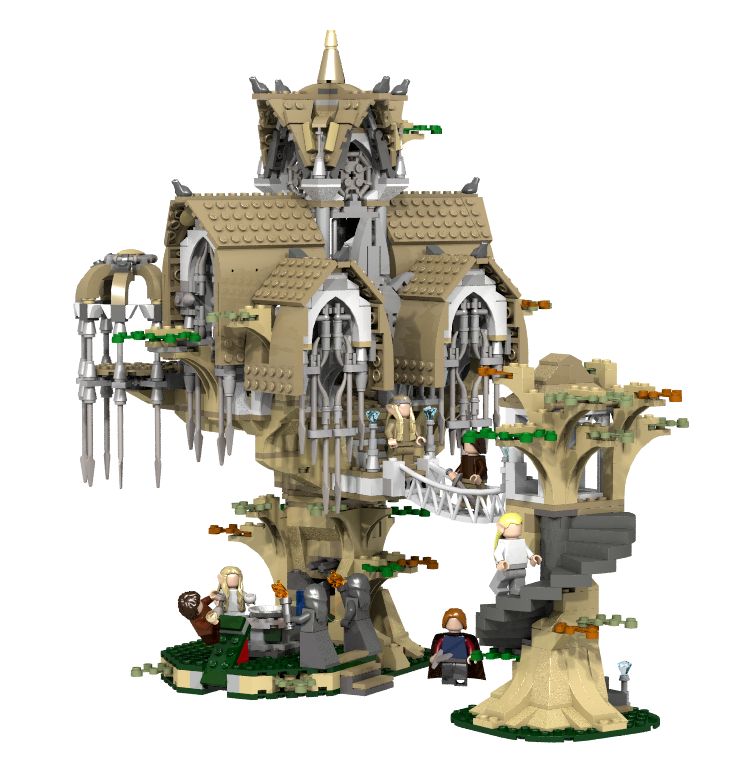 Lothlorien is the mystical forest, ruled over by the Lady Galadriel. This MOC by RAKRONDEWL is incredibly detailed. It's simply baffling. How did RAKRONDEWL manage to capture the essence of an Elven city in 1399 pieces? The use of the diamond piece to represent Elven lighting fixtures is ingenious. Based on the piece count this set would probably have retailed for around £150. Unfortunately, the MOC was rejected as LEGO refuses to produce sets based on properties that they have the license for.

The set would have included 5 minifigures. Luckily, fans of this MOC can still acquire the minifigures that would have been included with the set. Frodo, Aragorn, Legolas and Boromir minifigures have all been included in Lord of the Rings sets. A Galadriel figure was eventually produced by LEGO for the Battle of Five Armies set wave. Celeborn is the only character who hasn't been produced as a minifigure by LEGO.  Fortunately, FireStar Toys has produced a custom designed minifigure meaning fans can still add a Celeborn figure to their collection.
Stitch
I'm going to be honest; I've never watched Lilo and Stitch. However, even I want this Stitch MOC. He is totally adorable. This genetic experiment stands 7 inches tall and has an incredible 13 points of articulation. This MOC was so close to becoming a set. The project reached 10,000 votes but was initially rejected by LEGO. In 2019, LEGO launched a fan vote to resurrect a rejected IDEAS project and turn it into a LEGO set. Legohaulic's Stitch MOC was one of the four finalists but was ultimately beaten by XCLD's International Space Station project.
Hope isn't lost for a LEGO Stitch. Legohaulic has updated the project and reposted it on LEGO IDEAS. With your support and some luck, a LEGO Stitch set could well become reality.
Fun Fact: LEGO has already produced merchandise based off the Lilo and Stitch IP. In 2016 LEGO released a Stitch minifigure as part of its first Disney CMF. You can get him here if you want to add Stitch to your collection.
Firefly Serenity Play Set
t_bonetbl created an incredible Firefly project that recreated the ship Serenity in LEGO. Although the MOC quickly achieved the 10,000 votes necessary, LEGO ultimately rejected the project due to the mature themes that were featured in the television series. This is a huge shame. It seems particularly unfortunate as LEGO has recently began releasing sets based on more adult tv programs such as Stranger Things.  Hopefully LEGO will eventually reconsider their decision not to produce sets based off Firefly.
I recently wrote an article all about LEGO Firefly. The article discusses the program, potential sets and shows you how to make custom LEGO Firefly figures from LEGO parts. If that's something that interests you, please check it out.
Thunderbirds Are Go

AndrewClark2 produced this incredible Thunderbird 2 project. It's 11 inches long and uses 721 pieces. This micro scale model would have included 2 minifigures, 5 nano figures and two small vehicles (Thunderbird 4 and the Mole).
I personally think that LEGO should make a larger version of Thunderbird 2, similar in scale to the 2019 Millennium Falcon play set. Whilst AndrewClark2's project beautifully captures the vehicle's likeness; a larger scale version might allow for more play features.
Martin recently wrote a wonderful article on LEGO Thunderbirds. His article goes into much greater depth and is worth checking out if you thought this LEGO IDEAS project was FAB.
Anatomini

Ever wondered what the inside of a minifigure body looks like? Well, this set gives you a somewhat disturbing idea. The project depicts a skeleton breaking out of his minifigure skin. The project actually makes me feel somewhere between queasy and spooked. Am I the only one who feels that way? Let me know in the comments.
Whether you find the project scary or awesome you can't deny Stephanix did an incredible job creating the model. It's such a shame LEGO decided against producing this model as a set. Whilst LEGO hasn't publicly given a reason for rejecting the project, I suspect it may have used too many pieces. The project used 2128 LEGO parts, meaning it could have cost around £130. Perhaps LEGO thought this was too expensive.
If you still want to see the inside of a minifigure consider purchasing one of FireStar Toys custom printed Dr. Anatomini minifigures. Alternatively, you could consider some of the other skeleton minifigures that LEGO has produced over the years.

Get the Latest LEGO Sales & Deals
Flying Dutchman

Davy Jones's Pirate Ship!
LEGO has produced a series of Pirates of the Caribbean sets over the years, yet they have only ever released three pirate ships. In 2011 they released the Black Pearl and the Queen Anne's Revenge and in 2017 LEGO released the Silent Mary. Many fans would argue that LEGO made a huge omission by failing to produce a set based on Davy Jones' ship, the Flying Dutchman.
Sebeus' LEGO IDEAS project does an incredible job at capturing all the ships details. The MOC included over 20 canons. It was so large over 200 minifigures could be squeezed onto the ship.
Yet, LEGO rejected Sebeus' project, leaving many AFOLs disappointed.
Martin wrote a wonderful article on LEGO Pirates of the Caribbean sets which I thoroughly recommend to any fans of the franchise. You could also consider purchasing some minifigures if you fancy adding some swashbuckling pirates to your LEGO collection.
Jurassic Park Visitor's Center

LDiEGO produced an incredible Visitor Center MOC based off the first Jurassic Park Movie. So far, LEGO has only produced two sets based on the original film. This would have completed any AFOL's Jurassic Park display. As well as depicting an iconic location from the film, the set would have included Donald Genaro and Robert Muldoon, two minifigures LEGO has yet to produce.
It seems a bitter shame LEGO rejected this IDEAS project. Fortunately, some of the sets minifigures were produced by LEGO. You can purchase a whole host of LEGO Jurassic Park and Jurassic World figures here.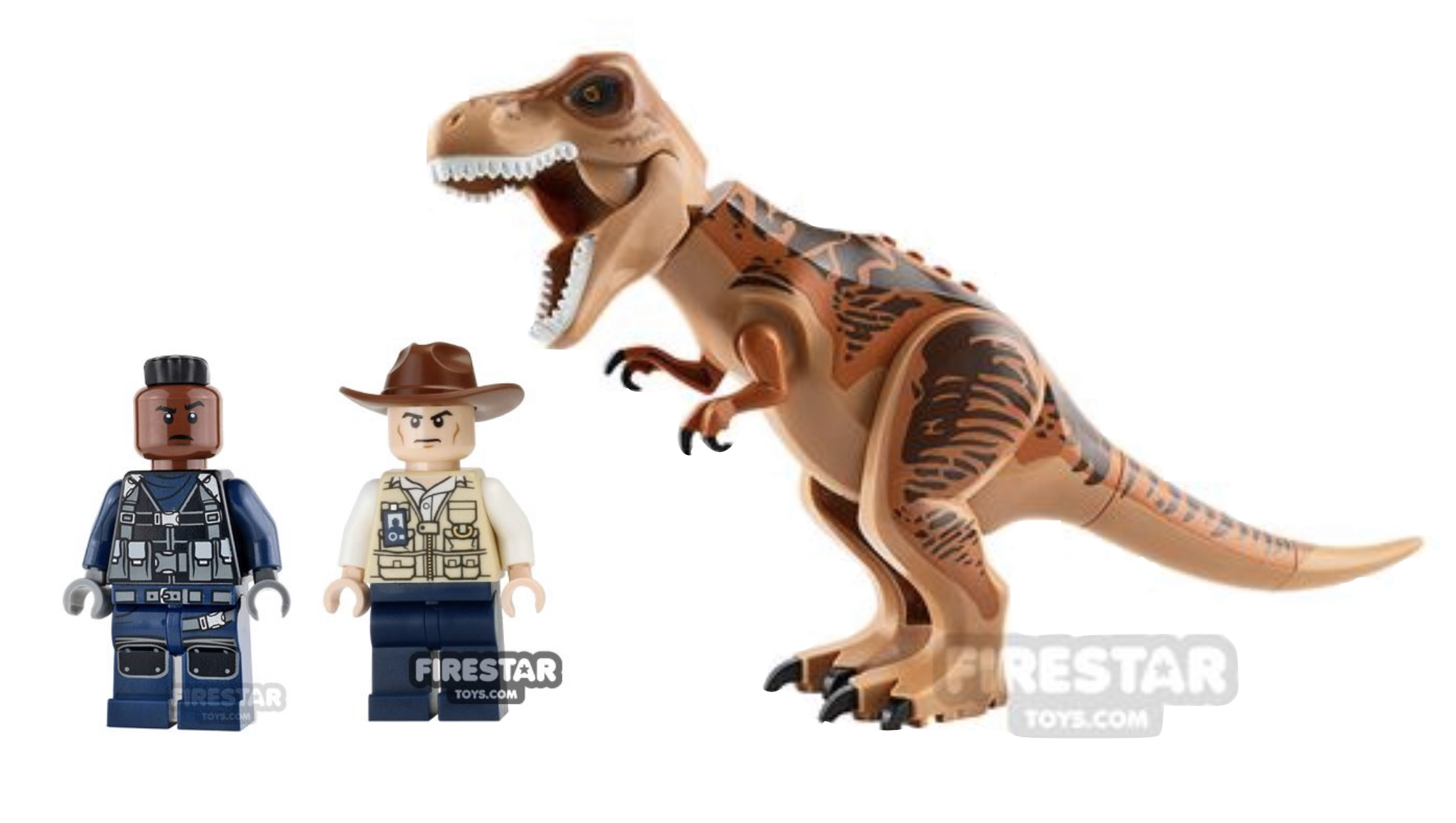 The Office – NBC
You don't need to be a fan of the Office to appreciate how awesome this project is. It would have included 2161 pieces and a whopping 14 minifigures. The sheer scale of this project baffles me. LEGO has produced sets based off televised sitcoms before (E.G. Friends and the Big Bang Theory) but none of them have been quite this large.
This IDEAS project was rejected by LEGO. Luckily, fans of the show can still acquire a minifigure from the series. FireStar Toys recently released a custom printed Dwight minifigure. Hopefully that will keep Office fans content until LEGO gets its act together and produces sets based off the Office.
Jedi High Council Chamber

This incredible LEGO IDEAS project recreated the Jedi High Council Chamber. This set would have been a great way to acquire lots of Jedi minifigures and would have made an awesome display piece for AFOLs. Unfortunately, like so many LEGO IDEAS projects, lojaco's MOC was rejected. LEGO refuses to make sets based on IP's that they already have the license to.
Many of the Jedi minifigures that would have been included in the set can be purchased here. There's even a custom printed head piece for Shaak Ti!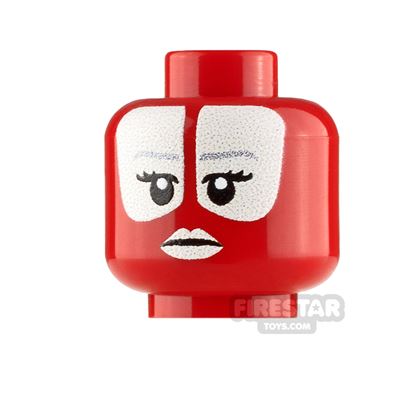 Marvel's Agents of S.H.I.E.L.D. "The Bus" LEGO Set

"The Bus" was the aeroplane flown by Phil Coulson and his team of elite SHIELD agents. LEGO have never released a set based off a Marvel TV series. This seems like a huge missed opportunity.
Sadly, LEGO chose not to produce Savath_Bunny's Bus project. Although LEGO never produced an Agents of SHIELD set, an agent Coulson figure was included in 'Iron Man: Detroit Steel Mines' set. This minifigure can be acquired here. As well as Agent Coulson, FireStar Toys sells custom printed arms that would improve any SHIELD agents' attire.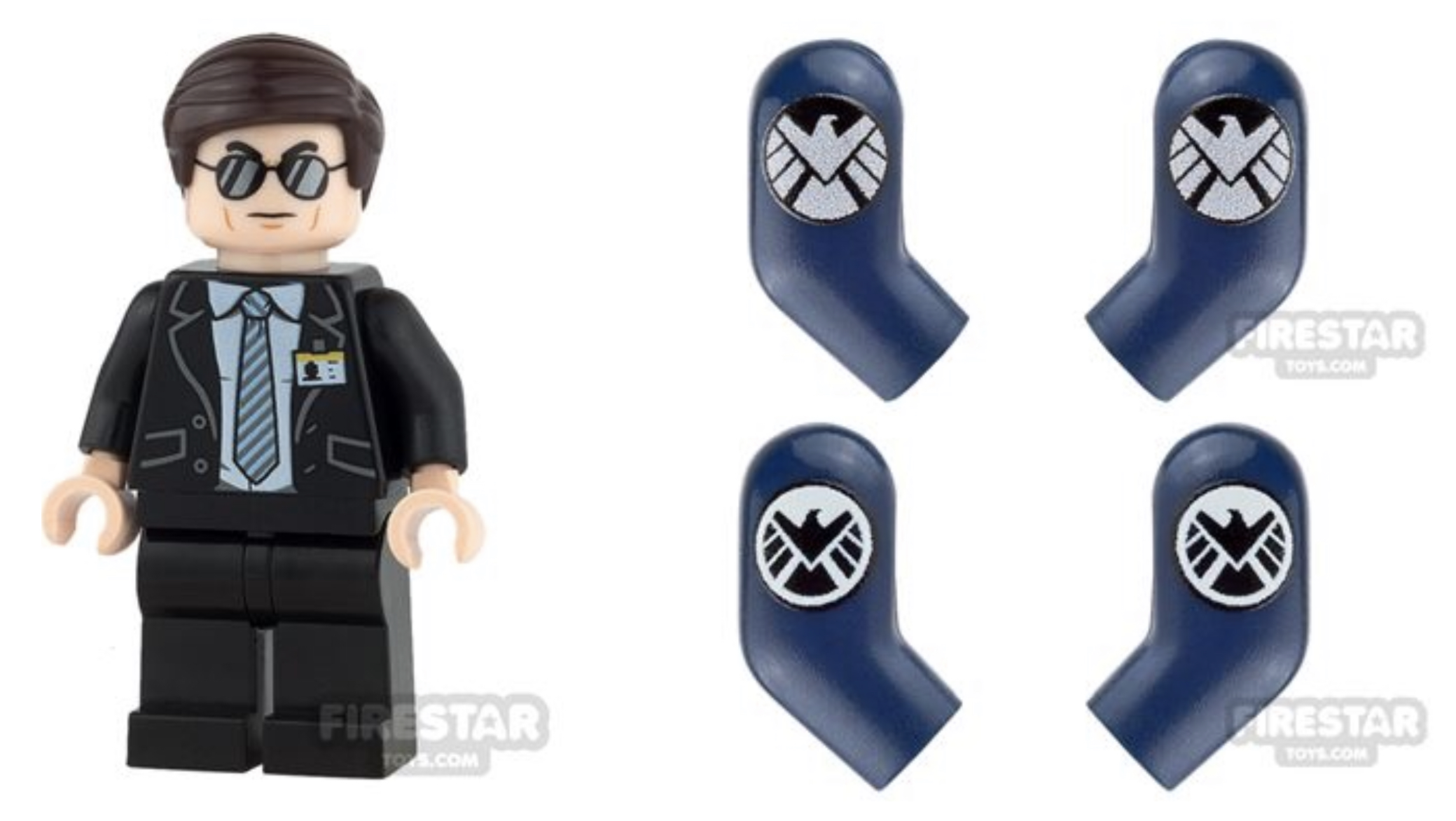 Conclusion
What do you think of my picks? Did I miss out any iconic IDEAS projects? Which of these IDEAS projects do you wish had been made? Let me know in the comments section below.
Get the Latest LEGO Sales & Deals
Images taken from their respective IDEAS project pages
Some of the minifigure images were taken from Brickset.com