Not All Heroes Wear Capes!
Recent events in the world will without a doubt have got everyone thinking about how much we value and rely on certain people and services in our everyday lives. Many of our children look up to the superheroes we see so often in films and comic books, but if the past few months have taught us anything, it's that the real superheroes are those that walk among us. Real life heroes who, despite a highly stressful and frightening time, have stepped up and continued to do their jobs in order to keep the rest of us safe. It certainly goes without saying that not all heroes wear capes.  So, in the spirit of celebrating these incredible people, today we're taking a look at LEGO Real Life Heroes and some of our most favourite sets.
For children who want to grow up to become doctors, nurses, police officers or firefighters, LEGO Real Life Heroes is the perfect way to get them to unleash their creativity and aspirations. Allowing kids to mimic the key roles that are so important in our everyday lives is one of the best forms of imaginative play, letting them come up with adventurous stories and inventive solutions as to how they can save the day. From firefighters who bravely battle burning buildings to police officers pursuing most wanted criminals, to doctors and nurses who save lives, there's a heroic role for every child to immerse themselves into.
Sets such as LEGO City and LEGO Friends are the perfect way to get them fully involved in the action, while LEGO Minifigures will get them taking on these brave and exciting roles. Yes, the world of LEGO Real Life Heroes has a whole world of possibilities that come with it, so let's take a look at some of our favourite sets.
LEGO City Police Station
LEGO City is perfect for budding buildings and growing imaginations, with a wide variety of everyday buildings and vehicles to help ignite their creativity. With every set based on realistic roles and locations, it teaches children about the world around them as they can immerse themselves into a world of imaginative play. LEGO City is also packed with real life heroes too, and a hugely popular set is the LEGO City Police Station. The exciting set has everything needed to create action packed stories, with 6 minifigures including Chief Wheeler, Daisy Kaboom and Duke DeTain. The police headquarters are equipped with an exploding jail cell with searchlights, a police car with its own sound-brick siren and even a drone, perfect for hunting down bad guys.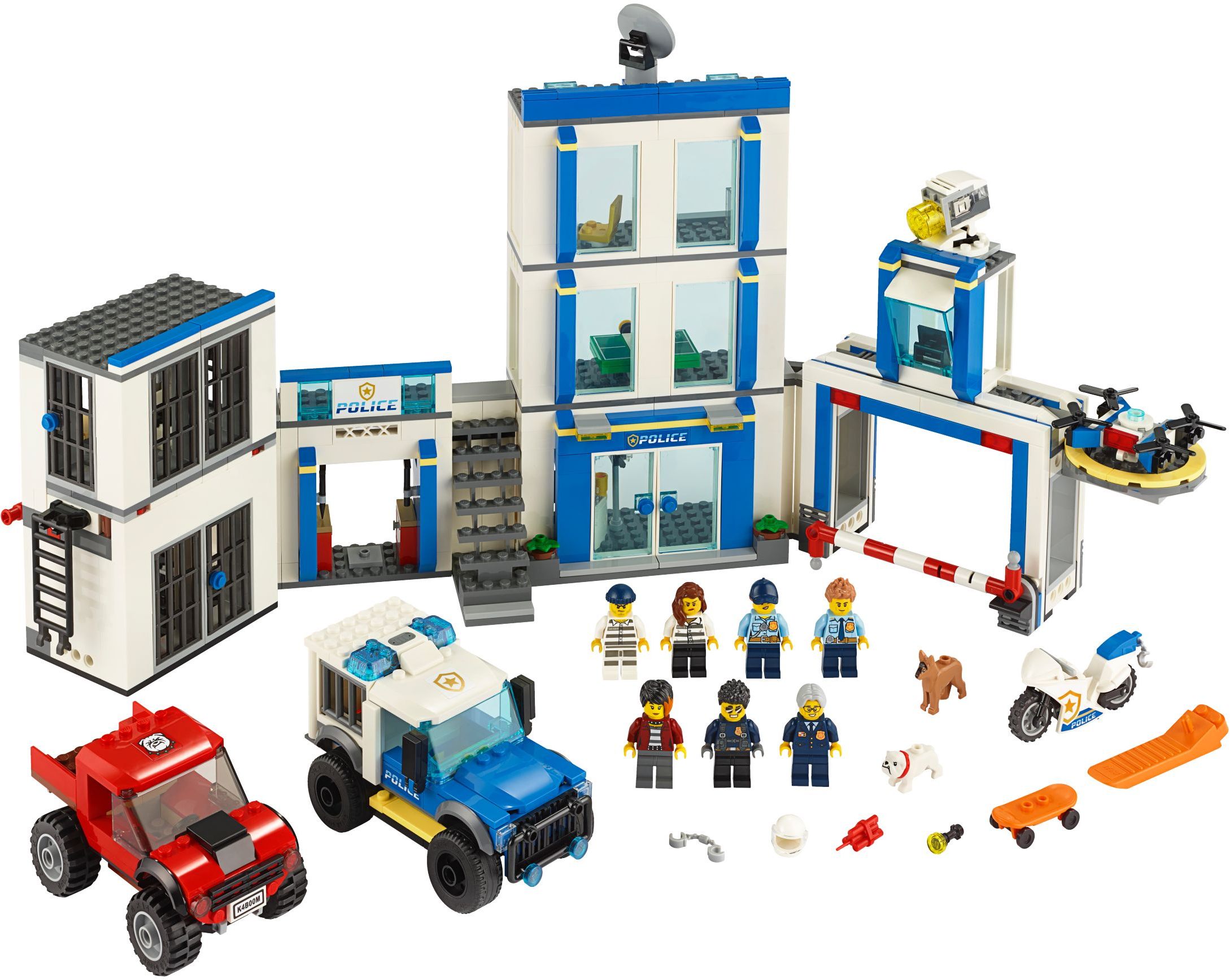 LEGO City Fire Station
Another incredibly popular set in the range, the LEGO City Fire Station comes with a whole host of impressive features to help bring the action to life. The three-level building includes a scout tower, office and relaxation room, as well as a detachable scouting drone complete with camera and spinning rotors. It even features an off-road fire department vehicle that comes with working lights and sounds to add to the excitement of setting out to save the day. The separate garage is also compatible with other vehicles from the LEGO City Firefighter sets too, allowing your child to expand on their creations again and again.
LEGO Friends Heartlake City Hospital
The LEGO Friends range is perfect for young imaginations. The Heartlake City sets feature vibrant and bright colours with cute and quirky details, and is a fabulous way to bring their creations to life. One of the most popular sets is Heartlake City Hospital, perfect for young doctors and nurses in the making. Teaching children the importance of caring for others, the bright and colourful hospital allows them to explore the different roles within the classic "doctors and nurses" play. It's equipped with an examination room, buildable X-ray scanner and medical accessories along with 3 mini-doll figures. The possibilities go even further too with the help of the toy ambulance, stretcher and wheelchair, really helping them bring their stories to life!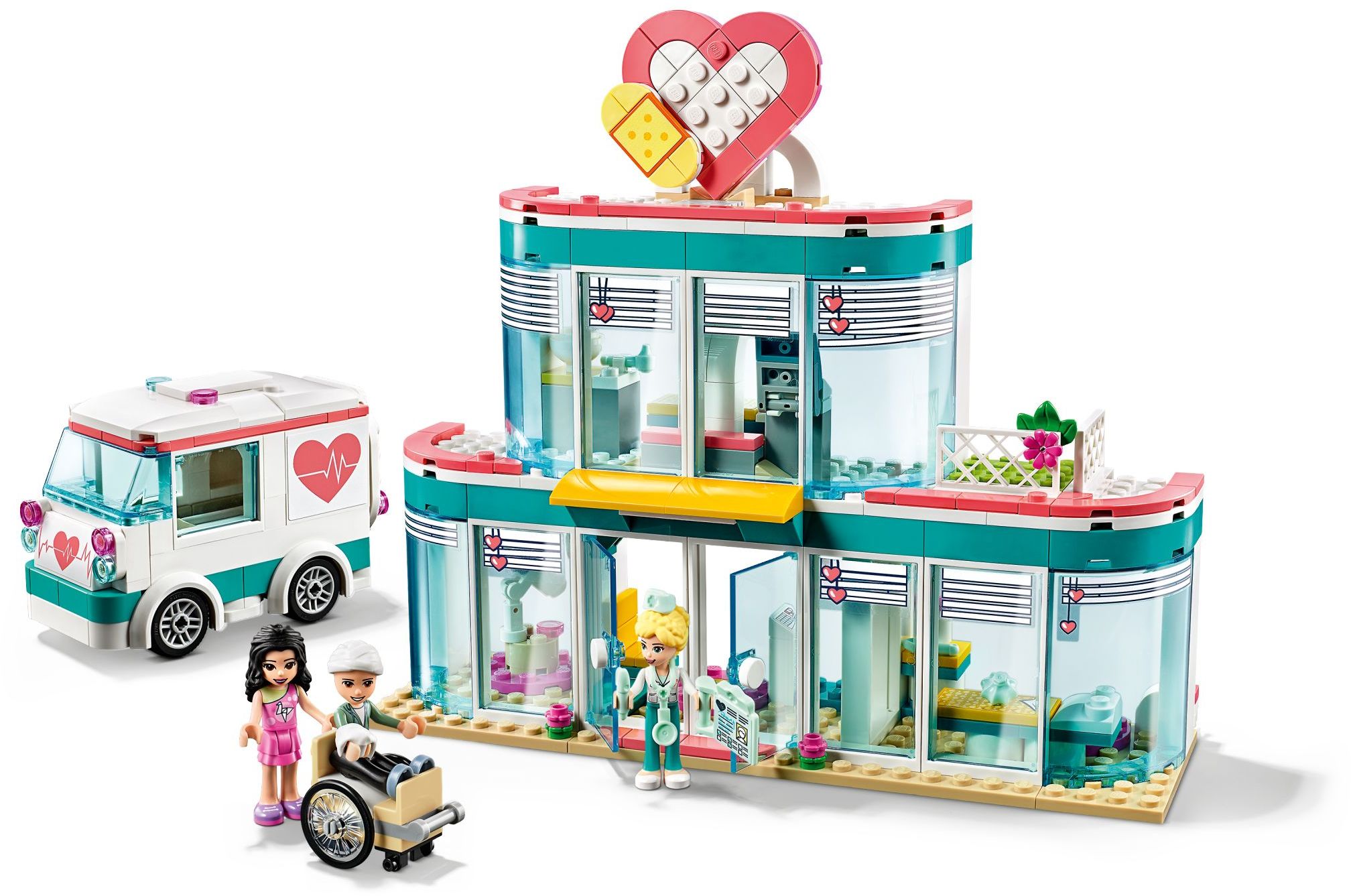 Get the Latest LEGO Sales & Deals
LEGO Technic Rescue Helicopter
Of course, it's not just the role-play side of things kids can immerse themselves in when it comes to real life heroes. For kids who are fascinated by how things work, the LEGO Technic range is a great range for advanced builders with a selection of detailed, real life vehicles and models. Sticking with the real life heroes theme, a popular choice is the LEGO Technic Rescue Helicopter, which has a whole host of exciting and realistic features. Featuring working spinning rotors, opening doors and a working winch and rescue stretcher, it will keep them entertained long after it's been built. When they're done with their rescue missions, the helicopter can also be rebuilt as a futuristic concept plane for double the fun!
LEGO City Sky Police Air Base
Finally, for those who want to expand on the crime fighting action, there's the LEGO City Sky Police Air Base, letting them patrol the city from above. In addition to the three level police control tower, the true highlight of the set has to be the Sky Police plane that features a removable nose cone and hatch to release the cloth parachute! There's also a getaway car, police motorbike and 6 minifigures too, including police officers and 2 crooks, allowing the chance for kids to create the ultimate high speed chase!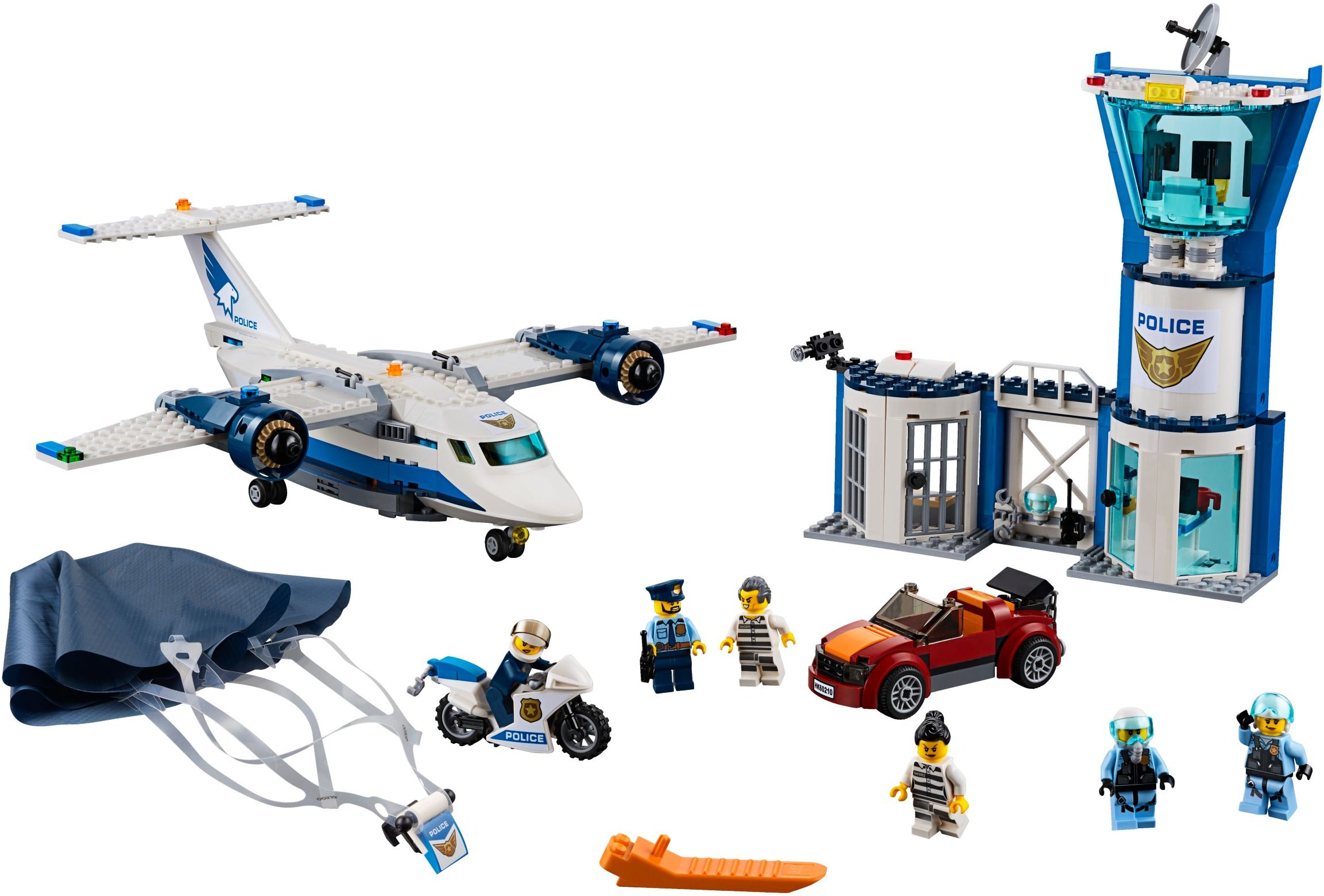 Many of us will be familiar with LEGO helping our children to develop their construction skills, but the possibilities quite often extend way beyond that. Not only is LEGO the perfect toy for teaching STEM skills, but it's also a wonderful way to ignite their creativity and imagination. What better way than to educate them on the importance of our everyday heroes than with sets that allow them to undertake these exciting roles, as well as setting them up with skills that will well and truly equip them for life? LEGO Real Life Heroes is the perfect way to educate them on the importance of these roles, and may even inspire them to take them on for real in years to come.
Written by Amy Jackson – Content and Features Writer at Promo Codes For
Get the Latest LEGO Sales & Deals