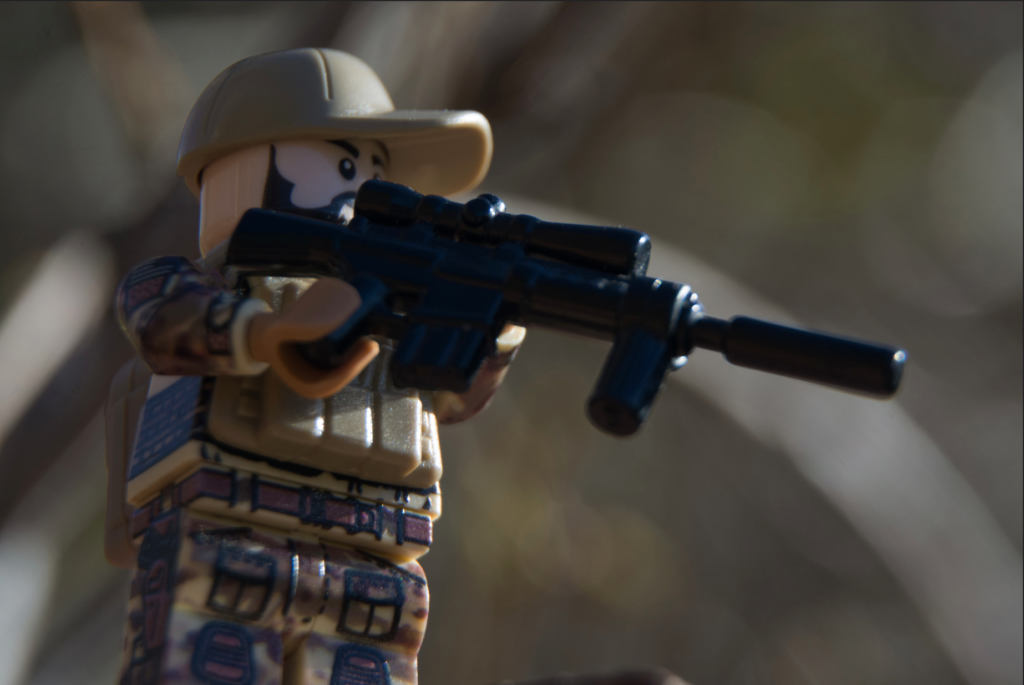 Hey everyone – Tom here today with another dose of brick-tastic content for you to seek your teeth into, where today we are looking at Custom LEGO Headgear!
Now, as you probably noticed with my last lot of content, I like writing my pieces towards a consistent theme wherever possible. I really feel as though that keeps the writing interesting – and provides nice continuity so if you enjoy one piece, you might enjoy the next one! I really enjoyed writing within a Marvel theme for March, so I am going to continue writing about military-themed LEGO for my next two blog posts.
There is a big community for military LEGO online – with lots of people continuing to work on fantastic military MOCs daily. If you're looking for inspiration I recommend diving out there as you don't know what you will find. A personal favourite of mine is this one from Beyond the Brick, as Andrew Somers inspired a lot of my passion for LEGO Military. Check that video out when you get some time.
Without any further ado – let's jump into today's piece, where we will look at the Top 5 pieces of military-themed headgear available on today's market. Clip-in that chin strap and get ready, because this could get explosive!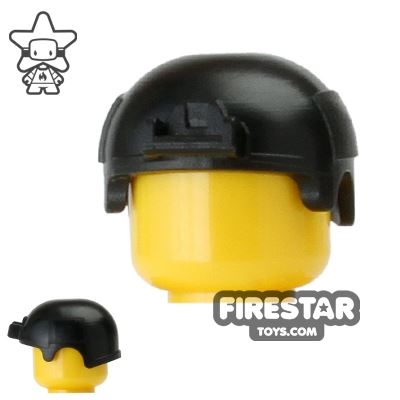 When it comes to choosing parts for custom minifigures, I love to have parts which are reflective of real life counterparts – allowing me to get my minifigures as close to realistic as is possible. The IBH is one example of a good helmet which does this, packing a lot of features in quite subtly to create a helmet which looks great on a minifigure. Firstly, we have the fantastic night vision goggle mount – allowing us to clip either dual-goggle systems like the Anvis 9, or quadruple goggles onto the helmet. This is great – as a simple mount point provides you with three very distinct options to get your minifigure looking more tactical right off the bat.
You can choose to not have any goggles mounted (like in the picture above), or you can choose to mount goggles – providing you with two options. You can either have them lowered over the minifigures eyes – allowing you to create a night-operations style soldier, or you can have them stored above the eyes in their upright position – which is how real life NVGs work when they are not in use. This dynamic functionality at a small scale is fantastic – and is something that I personally really like.
Now the IBH, in addition to the NVG mount, also has curved gaps in the sides designed to represent where a person's ears would come through the helmet on a real-life tactical helmet. Here, however, they serve a greater function – providing us with adequate space for something like a JS1 headset to be mounted and locked into place. This, just like with the NVGs, provides additional detail – allowing us to again, create different dynamic looks for our minifigures, enhancing the overall level of detail we can add to them. This is something which I really appreciate.
Lastly, we also have raised patch mounts on either side where, in real life, a country flag may be mounted. This is something which we don't have on the actual helmet, but it can be easily modified with either stickers, prints or paints. This, again, adds even more dynamics to the product – creating a great helmet for anyone looking to add a bit of tactical flair to their minifigures.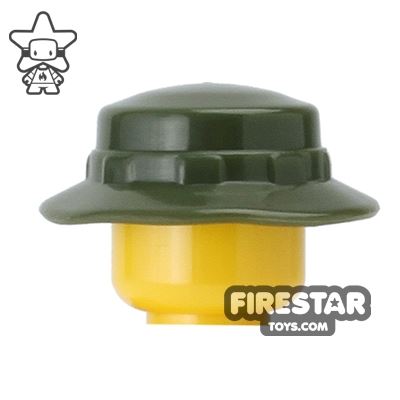 For our number four spot we have something which I don't own, but which I have always been attracted to – and that is the Boonie Hat. Now, it is important to note that I have chosen Combat Brick's here purely for the sense of variety, but BrickArms and other companies do also produce fantastic Boonie hats which are very like Combat Brick's offering. Here, I like how the Boonie Hat provides us with an option to create a less intense character – providing more options beyond traditional helmets.
Increasingly, you see special forces, such as US Navy SEALs, using Boonie hats when they are deployed in tropical climates as they are more comfortable then a cumbersome ballistic helmet, so being able to both own and utilise one on a minifigure is a fantastic opportunity and one which I appreciate. Plus – with a Boonie Hat on the market, there is nothing stopping big Call of Duty fans recreating a LEGO version of the iconic Captain John Price – something which I would absolutely love to see somebody do!
Overall, this is a cool product and again, adds nice variety to the kinds of tactical display options you can get from your minifigures, really adding additional freedom to what you can do with those figures.
Get the Latest LEGO Sales & Deals
 BrickArms is one of my go-tos when it comes to high-quality, third-party products which I can use with my LEGO minifigures. In the past, I have made teams of SHIELD Agents crafted around their PCV helmets and ACR rifles – something which I will try and include a photo of in this article. But, for today, I wanted to look at an altogether more unique piece of headgear – the stereotypically Russian Ushanka.
The Ushanka is an eastern-European piece of clothing which is seen in a lot of images from that part of the world – and is designed as a piece of clothing for cold weather. I really appreciate this item, as whilst it has it's uses as a civilian piece of clothing, it also has it's uses as a military piece of clothing. There have been numerous people in the past make Russian Infantry and Russian KGB agents equipped with this piece of headgear – and it really does complete a certain look.
I always appreciate having options when it comes to the minifigures we can create – so in that regard, I think the Ushanka is useful in adding something a little bit more divisive to the table.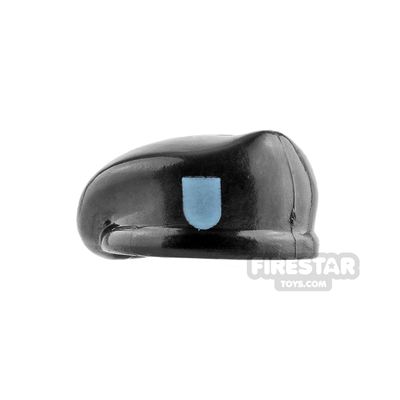 My number two spot goes to something I got from the Firestar Toys booth at Brick one year – and that is, as the title has given away, BrickForge's Beret with a Blue Badge. I like this item because I feel it shows chiefly how one simple print can set off an item and really make it pop. The Blue Badge makes this beret a PERFECT addition to US Military personnel – and I have used it on everything from military security minifigures to my very own custom General Shepherd from Call of Duty: Modern Warfare 2.
I also really like the profile for the BrickForge beret, as I think sometimes it is quite tempting to make berets big and larger than life to capture attention as they are made of that softer material in real life. Here, however, BrickForge have gone straight for the uniform and accurate appearance – producing something which, I feel, looks fantastic. This item looks neat and sharp on minifigures – providing them with a cool, regimented look. I've also seen it used for other characters – such as Hong Kong police officers, and this usually goes down a storm too, creating a cool looking minifigure.
I'd really recommend picking this one up if you can – then you'll see how sometimes a simple little printed detail can make a massive difference to overall impact an accessory has.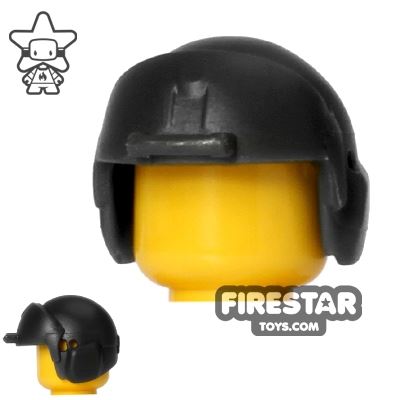 I want to start by saying SI-Dan is always going to be top on my list. I absolutely adore the level of modular-type functionality all their products have, and the Pilot Helmet is one fantastic example of this. Firstly, the sculpt itself is absolutely on-point, nailing the types of helmets we see both Attack Helicopter and Transport pilots wearing as part of their day-to-day duty. We also get the NVG mount (As seen on the IBH) which I love, but here we also get another additional level of detail – the option to add different removable visors of varying colours.
This, I feel, is an incredible level of detail – and speaks volumes as to the kind of company SI-Dan is. Not only can you add different colours of visor, but you can move them up and down (as you can in real life), allowing you to again have a much more dynamic range of appearances for your minifigures. This is, I feel, fantastic – and unparalleled on the third-party market for LEGO accessories as of current.
I also really appreciate SI-Dan's commitment to making products which work with one another. We have several versions of the Pilot's Face Guard out there – some with fantastic prints – which can be positioned alongside the helmet to create a much more tactical-looking pilot's appearance. Also, out there, SI-Dan have created a flexible Pilot Mask which can be used with both this helmet and a visor to create a fighter jet helmet – something which, again, looks fantastic. This speaks volumes to the kind of cross-functionality that SI-Dan have with their products, and shows why I feel they absolutely deserve to be my number one spot when it comes to headgear.
Conclusion
What did you all think? Do you already own any of the accessories I mentioned in this article? Or do you prefer different ones? I'd love to hear from you.
Don't forget that all the items discussed in today's article can be found on Firestar Toys – click here to see them in all their glory.
As always, thanks for taking the time out to read this – and I will leave you with a couple of pictures of my favourite custom military minifigures from my personal collection!
Get the Latest LEGO Sales & Deals