Last time, I talked a little bit about alleviating the boredom of lockdown with a new MOC project: building LEGO theme parks out of sets that weren't originally intended to be theme park attractions! We delved into a world of pirates, went out on safari, and rode the terrifying ghost train, but it simply isn't enough. No, if you want your customised theme park to be truly impressive, you need to look a little further.
Today we're going to go deeper into LEGO's catalogue to see if there are any other sets that could make for great LEGO theme park attractions. I think there are, so here goes! Sit down, lower the bar, and keep your arms and legs inside the vehicle at all times.
Laser Tag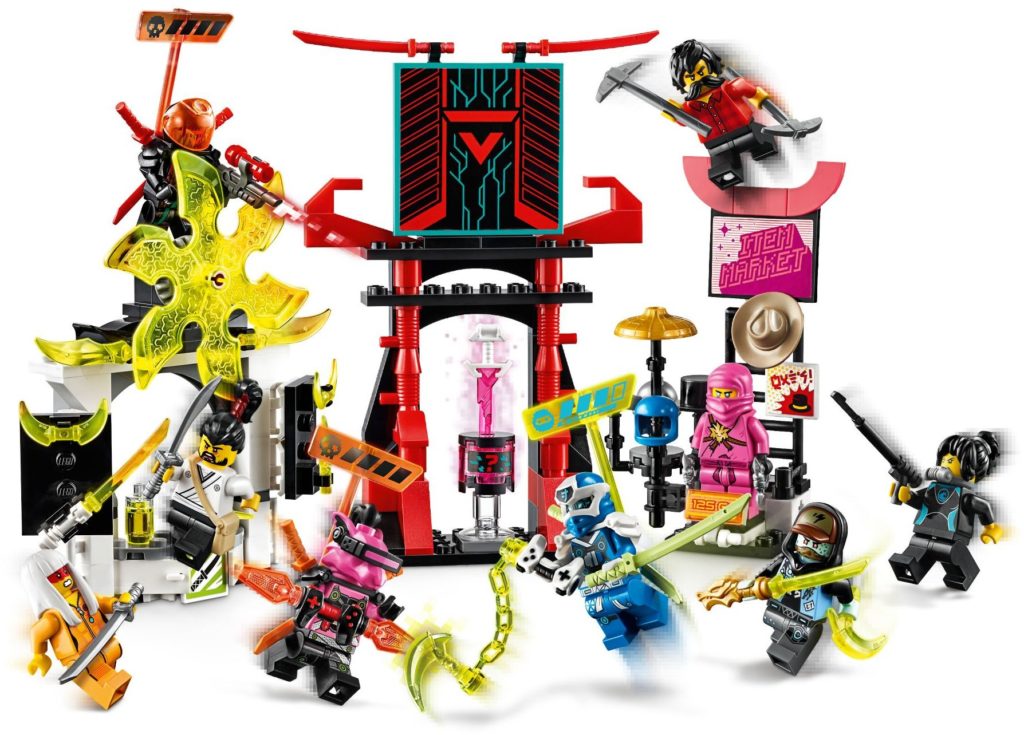 One thing that many theme parks do well is taking an idea that people will be familiar with at a smaller scale and crafting a larger attraction out of it. Laser quest is one of those things; LEGOLAND, Disneyland and many other parks have created sprawling adventures from the basic idea of shooting a laser at a target for points. Usually, this manifests as a sit-in ride, where you shoot at static targets as you travel through a dimly-lit maze, but what about an actual, huge laser quest hall?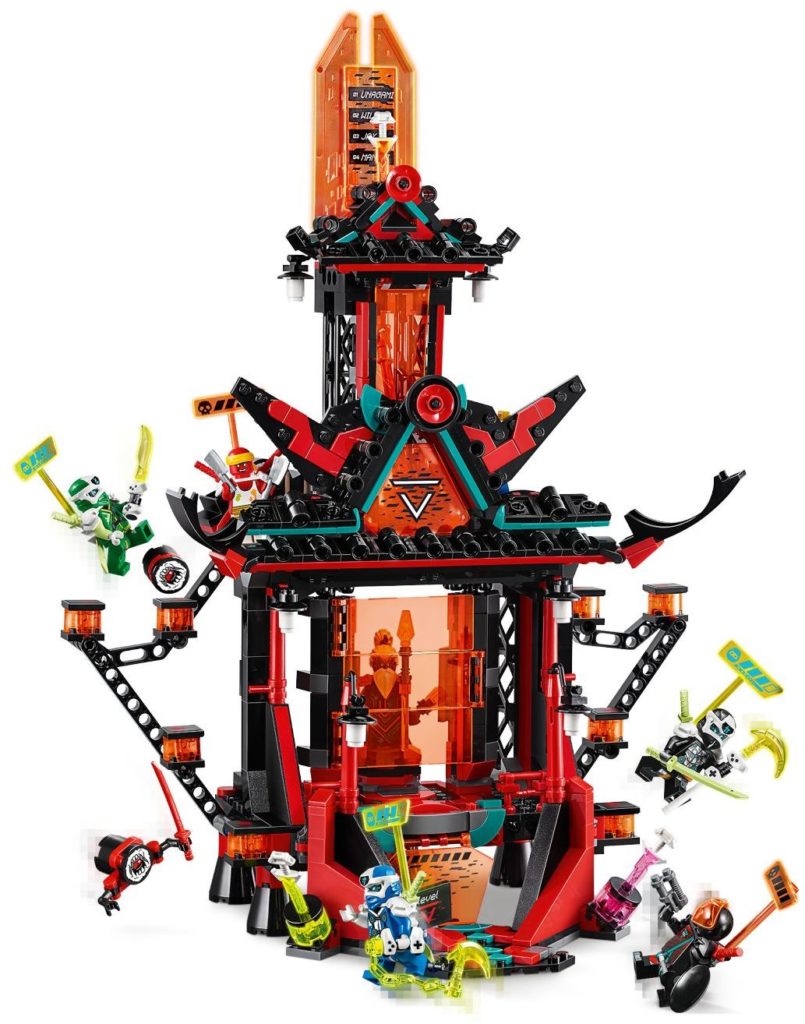 Luckily, the latest wave of Ninjago sets are perfect for exactly that. I'm not sure about the show's current storyline, but from the sets it seems to be a "video game" theme, resulting in lots of neon stripes, geometric patterns, black panels, and radical gamer gear.
I suggest two main sets for this endeavour: 71708 Gamer's Market and 71712 Empire Temple of Madness. First off, you need to sort out your minifigures and give them all matching weapons. You can put them into teams of make it a free for all, but make sure they all have the same type of laser gun if you can.
Gamer's Market also features the perfect entrance to the laser quest maze, a black, red and teal archway that, if you remove the sword podium, is wide enough for a minifigure to pass through. Once inside, the game is on. Arrange your neon bits and bobs, your obstacles and decorations however you like, though be sure to have steps and ramps up and down to give the "battleground" some variation. You could take the Temple of Madness apart, or use it as the centerpiece for a "capture the flag" laser quest mission, but I think this set definitely carries the right kind of visual aesthetic for this kind of attraction.
Studio Backlot
As their names suggest, Disneyland and Universal Studios are theme parks based on huge, multimedia corporations with franchises like Star Wars, Transformers, Marvel, Frozen and Harry Potter within their power. Both have capitalised on this by making parts of the parks feel like film backlots: the huge warehouses on film studio locations where they keep sets, props and stages.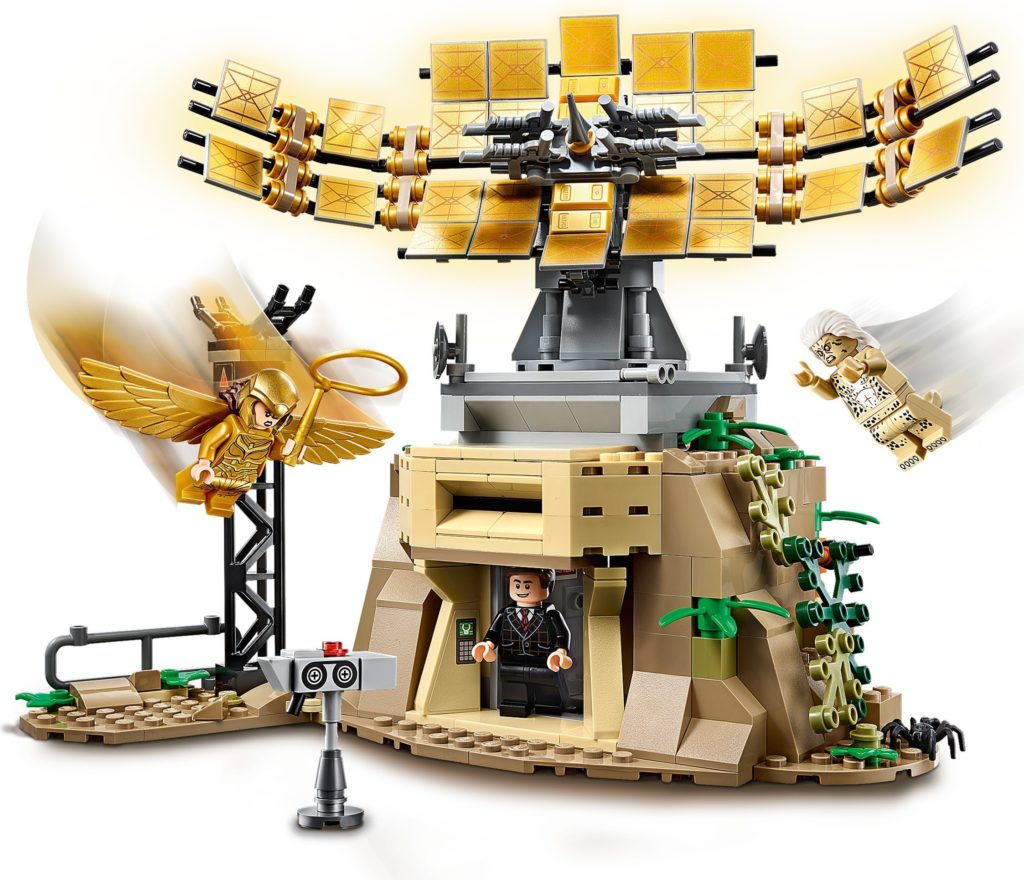 Now obviously, there's a lot you could do here. In fact, if you first build yourself a set of stage lights and cameras, you could use any LEGO sets based on licensed IPs to construct your walkaround studio backlot.
Personally, I would make the central "set" of my studio backlot out of the new 76157 Wonder Woman vs Cheetah, based on the upcoming (delayed) Wonder Woman 1984. It's a great little build of a villain's lair, with a small room inside and a huge radar dish on top (seriously, this thing's a beauty) but what's most interesting for our purposes is that inside features banks of video screens, as well as a camera. While this is for the movie's antagonist to make his broadcasts, you could just as easily turn this into part of the backlot experience: a camera that this "film" was shot on, and banks of playback monitors to check the footage on-set. It all lines up so well!
But with all that in mind, there's nothing stopping you making up movie franchises of your own for people to "walk through" at your theme park!
Get the Latest LEGO Sales & Deals
MINILAND
Every time I go to LEGOLAND, I get lost in MINILAND. There's just something so pleasing about miniature villages, but LEGOLAND's famous collections of landmarks from around the world knock it out of the park.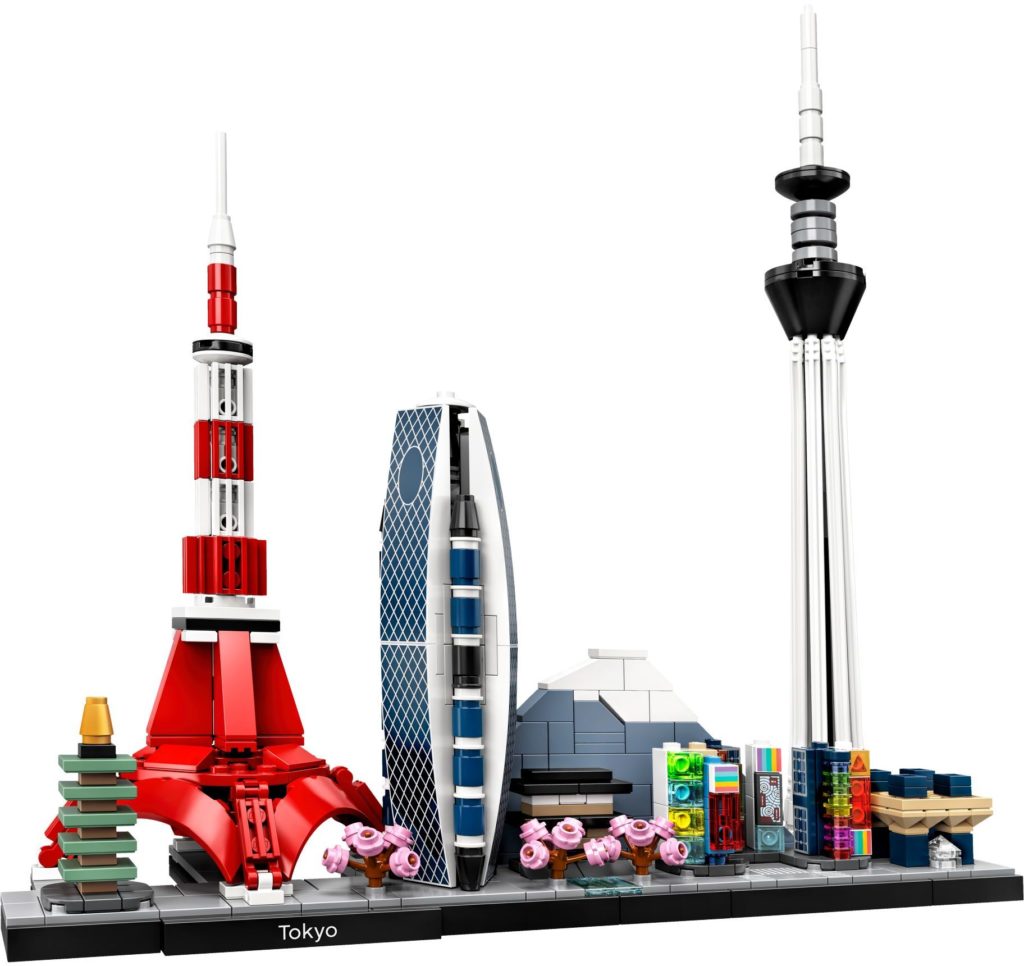 Now, you could simply make your own MINILAND, but I actually wonder if it's possible to integrate the Architecture theme in this way. These sets are pricey, but absolutely beautiful renditions of skylines and landmarks from across the globe. This year alone has seen LEGO release 21051 Tokyo and 21052 Dubai, and while when scaled with a minifigure they are quite a bit larger than a MINILAND should be, I still wonder if they might be a good fit for a mini LEGOLAND. Why not have these buildings literally tower over a minifigure? Wouldn't that be more impressive for your tiny visitors?
If Tokyo and Dubai aren't your thing, last year's lineup included 21043 San Francisco, 21046 Empire State Building, and the incredible 21044 Paris, complete with Eiffel Tower and Louvre Museum. Again, these sets are a little bit expensive based on price-per-part ratio alone, but the designs are fantastic, and would capture the imagination of any passing minifigure in your theme park.
Water Park
If your theme park is big enough, it should probably include a water park. I'm not talking about having a paddling pool or a lengths pool, I'm talking about slides, flumes, lazy rivers and crazy decorations. Think Blizzard Beach at Disney World. So what sets from the last year or so can turn a basic blue baseplate into a world of watery fun?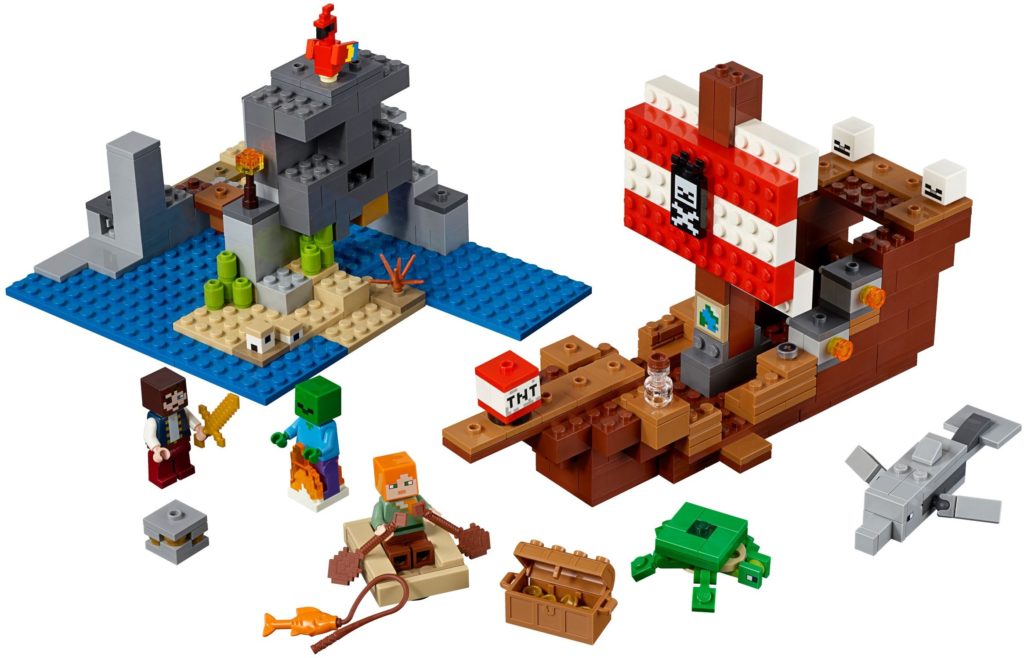 Let's start at the lazy river. It's a simple enough idea; a current gently pulls swimmers on a loop. Some are just relaxing rides that encourage you to sit back and try not to nod off, while others take you past unnatural reefs and man-made rock features. We're going to look at the latter, and I think 21152 Pirate Ship from last year's Minecraft sets is perfect for it. The rock sculpture is a simple corner, with the river passing underneath a very basic, block build of a skull, which I think is the right aesthetic for the ride. Send your swimmers underneath the rock feature, and build up a little pirate's cove inside for them to pass by and gawp at; maybe a treasure chest, a skeleton, some seaweed? Just to liven up the experience.
And what other crazy decorations could we include? Well if you want a more modern aesthetic, the upcoming 60263 Submarine is perfectly sized to sit by the side of the pool, maybe half-submerged or stuck on a rocky outcropping, and it comes with a cool hammerhead shark decoration to spook your visitors too!
Or if you want something more tropical, 43183 Moana's Island Home could be a great themed play area, half inside the pool water and half out on the decking. Remove the open flame from inside and replace it with some buckets, or a sandpit, or even some soft play blocks and you've got a perfect little place to leave the young 'uns while your older visitors sip a margarita.
Spare No Expense
As I think I've shown, there's no limit to how many LEGO sets you can turn into theme park attractions if you really put your mind to it, and I hope you've found something in this blog to inspire you. Whether you adapt one of the sets I've mentioned or build something entirely new, I hope you've enjoyed our foray into the world of LEGO theme parks together!
Written by Jack Rizzo

Get the Latest LEGO Sales & Deals