This year LEGO released their first ever 18+ sets in the form of three iconic helmets from the Star Wars franchise: A Stormtrooper helmet, a TIE Fighter Pilot helmet and Boba Fett's helmet. Later this year, more 18+ LEGO sets are being released. In this blog post I will be telling you what those sets are and my thoughts on what 18+ sets could lead to in the future.
Current 18+ LEGO Sets
Like I said, the first sets were the Star Wars helmets which were met with mixed reviews with the TIE Fighter Pilot's generally being the most well liked and the Stormtrooper helmet being well… memed to death by the community. If you want to get one of these sets, they cost £54.99/59.99 each according to Brickset. The Imperial TIE Fighter Pilot helmet looks super accurate to the movies and the air tubes are a great build that seamlessly blend into the helmet stand that has a tile with the LEGO Star Wars logo printed on it.
The Boba Fett helmet looks pretty good, a really cool feature of this set is that the rangefinder can go up and down just like it does in the movie. Also, like the TIE Fighter set, the display stand has the printed tile but this time with Boba Fett printed on it.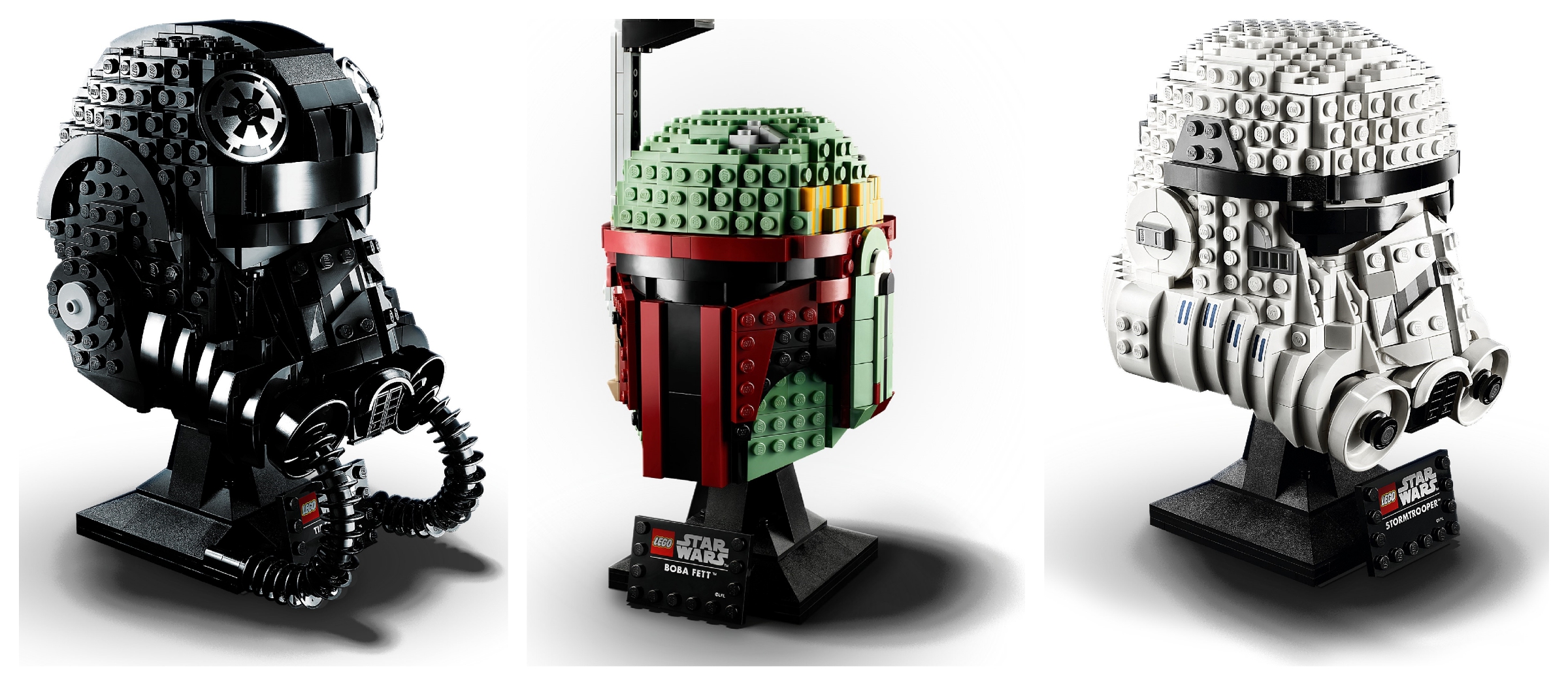 Finally, in my opinion, the worst set is the Stormtrooper helmet. The reason I don't like it is because the proportions are wrong. The LEGO version of the helmet is really bulky. They are plastic bricks of course, but it just looks like a stylised cartoon version of a Stormtrooper helmet turned into LEGO. I think LEGO could have done a much better job with this set especially for the price. Just like the others, it comes with a stand with a printed tile.
Upcoming 18+ LEGO Sets
A few weeks ago, some set pictures were released of the newest 18+ sets. These are rather different to the previous ones as they are mosaics! There are four different mosaics with each with multiple styles. The first mosaic is a Beatles (31198) where you can pick your favourite band member and create their face in LEGO!!! Another awesome thing about this new set is that you can listen to the building soundtrack which includes interviews with Samira Ahamed, Geoff Lloyd and Nish Kumar. Unfortunately, not many people will be able to have every band member as the sets cost a pretty penny at £114.99/$119.99 but it includes 2,933 pieces which might make it worth it for some people.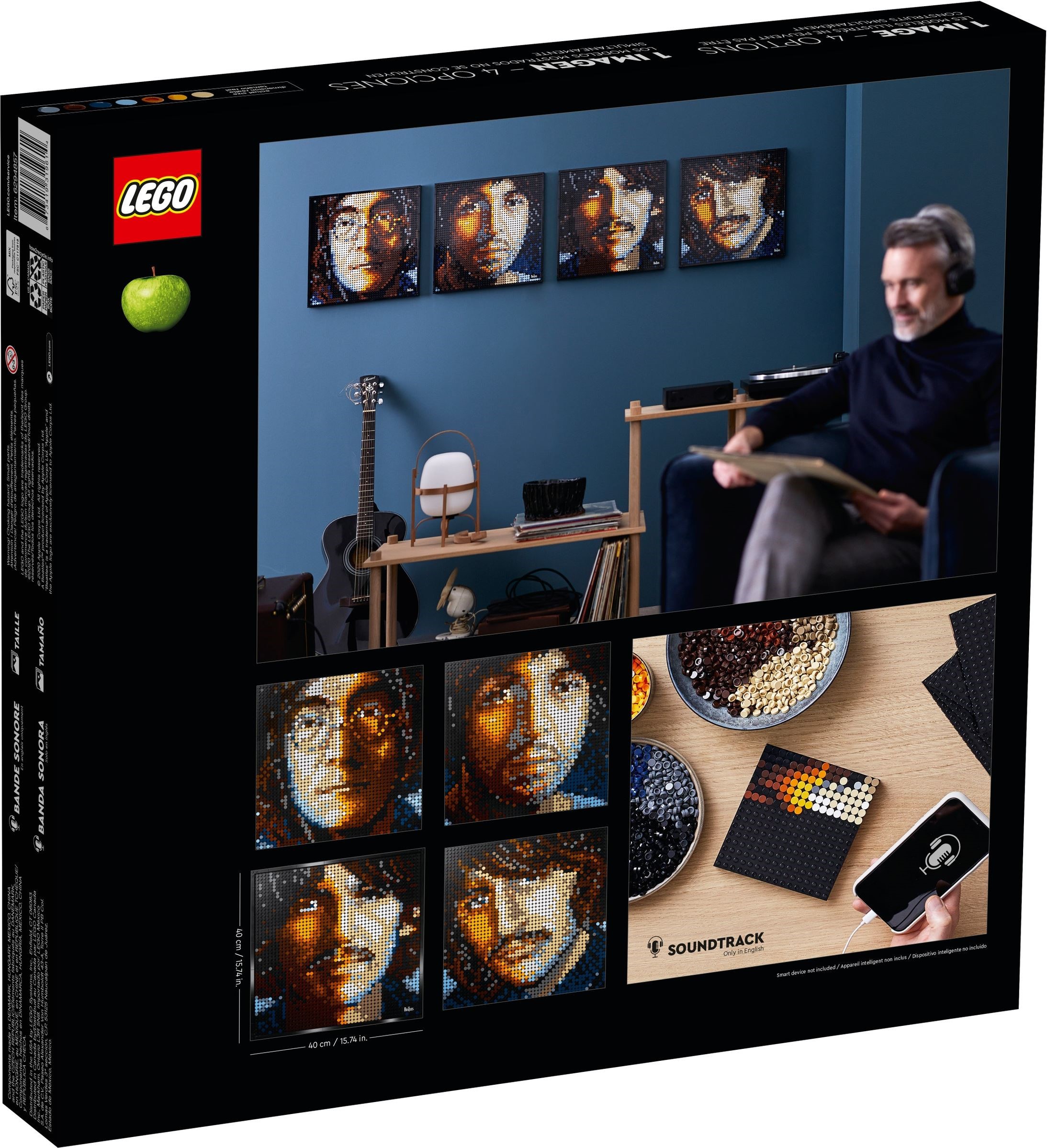 The next set is Andy Warhol's Marilyn Monroe (31197) which has four different styles and has a few more pieces than The Beatles at 3,332 pieces. This also includes interviews with Jessica Beck who is a curator at The Andy Warhol Museum and Blake Gopnik.

Get the Latest LEGO Sales & Deals
The third mosaic is Star Wars The Sith (31200). It includes 3,395 pieces and has three different styles, each being a different Sith. These three dark side users are Darth Vader, Darth Maul and Kylo Ren. Just like the last two, this set includes a downloadable soundtrack with interviews from Doug Chiang and Glyn Dillion. Unlike the last two, if you buy three of this set you will be able to create the ultimate Darth Vader mosaic!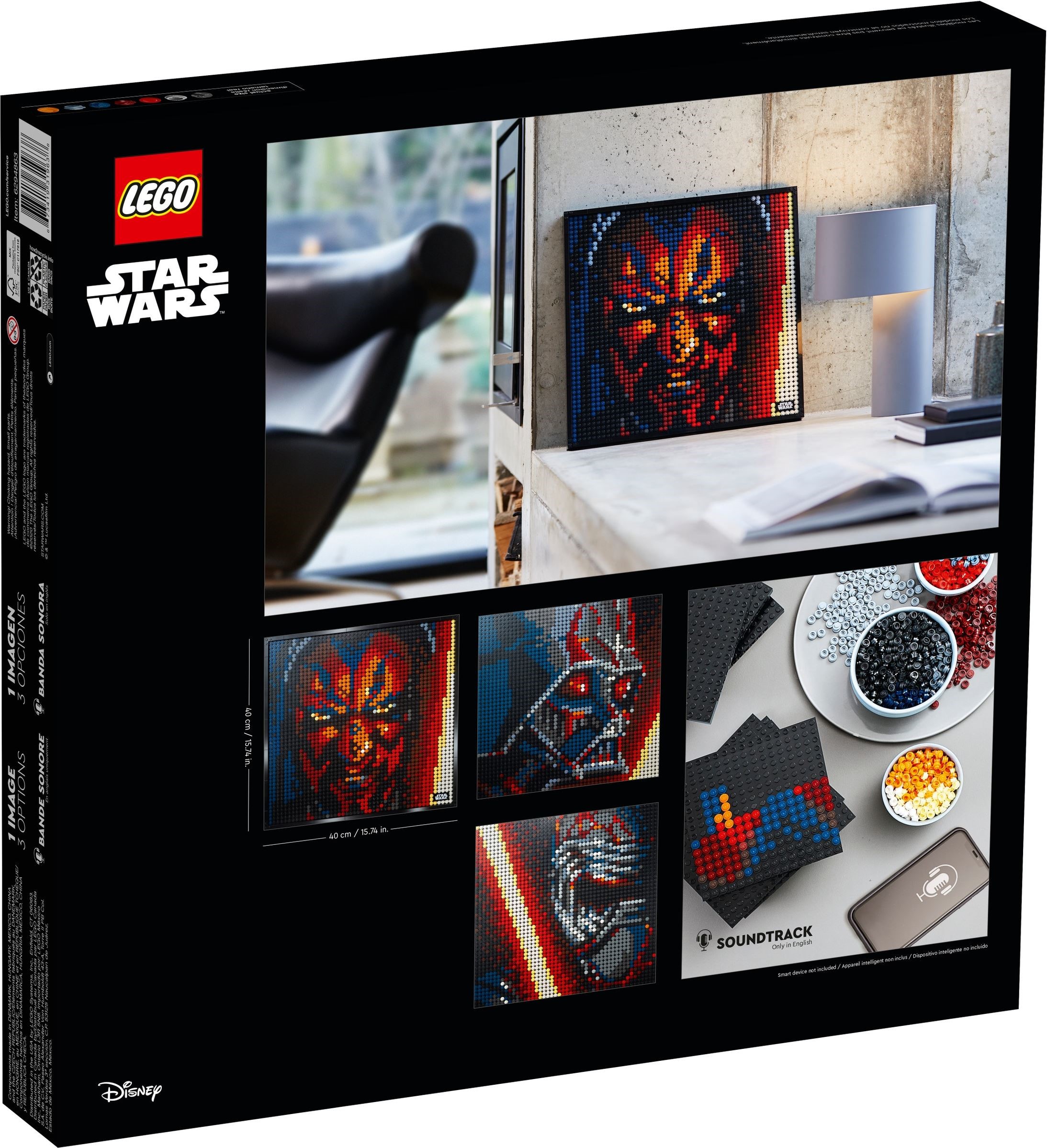 The final mosaic is Marvel Studios Iron Man (31199). It has 3,156 pieces with two different Iron Man mosaics and one Hulkbuster mosaic. For this set, the downloadable soundtrack includes interviews with Alex Grand and Roy Thomas. Also, just like the Sith mosaic, if you buy three sets you can create a huge Iron Man!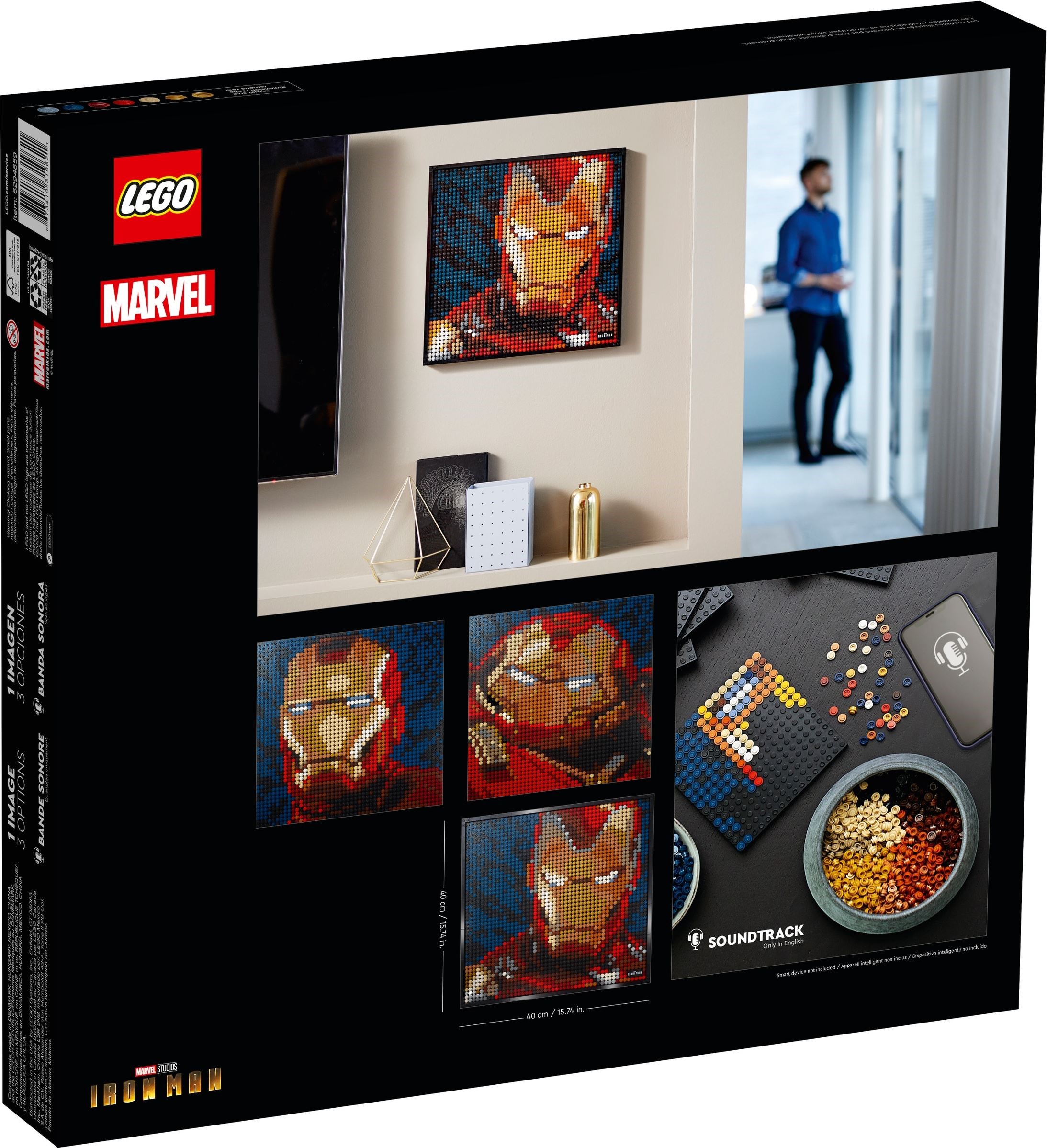 Nintendo Entertainment System
A couple of days ago images of a new 18+ set were leaked. The very next day LEGO released the official set images and the set is called Nintendo Entertainment System (71374). It comes with 2,646 pieces and costs $229.99. This set is AWESOME!!! Earlier this year, the brand new Mario sets were announced and many people were wondering if we were going to get any more Mario sets in a more "normal" style as the Mario sets are in a more play style rather than minifigures. But now we have an 8-bit Mario! This set includes a TV set from the 80's, the Nintendo Entertainment System (NES) and the Super Mario Bros game cartridge to go with it.
The TV has a spinning track that represents the background of the game. When you turn the knob on the TV, it spins it around, making it look like Mario is playing the first level of the game. Also, on the back of the TV there is a sticker that looks like a sticker on the back of a TV. The NES has a cable that leads to the controller that looks exactly like the real one with some great looking prints or stickers (we don't know yet).

The console itself looks great and packed full of small details to make it look just like the real version! First off, it has many ports for wires and cables, some buttons and also a space for the included cartridge to be pushed in and clicked down to 'start up the game'. An extra feature of this set is that if you buy the Mario starter pack set you can use the action brick that comes with the starter pack to scan the Mario from this set so that he reacts to obstacles, power ups and enemies like in the game.
What could the 18+ line hold for the future?
Now that 18+ is a thing, the question is what other 18+ sets will come in the future?
First of all, what themes would be able to be turned into LEGO sets? Obviously, the first kind of thing is media with a bit more violence such as Deadpool. LEGO have been a bit scared to release Deadpool sets or the minifigure which has only been in one set. The reason is probably because the movie has a ton of graphic violence, swearing and sex. With the 18+ brand LEGO would be able to pull this off. I'm not sure if they would be able to make super violent movies or shows like The Walking Dead, but even if they don't, you can still get a Rick, Michonne or Daryl minifigure from FireStar Toys.
They could still do more violent themes but not include some of the more violent elements in the actual set. They could also do more rude comedy shows/movies like Rick and Morty. The reason I think they could do comedies easily is because that most comedies won't have any inappropriate elements in them so kids won't recognize anything bad in the set and it would be fine, just like The Big Bang Theory set or the Friends Central Perk set.
They could also do more sets like they have done so far like micro scale builds or more displayable sets. They might even class UCS sets as 18+ now.
That's it for today's post, I hope that you enjoyed it! Stay safe, wear a mask and keep building!!!
Get the Latest LEGO Sales & Deals