Another April has passed, along with another wave of LEGO Star Wars sets. This time, however, we were gifted with the magnificent 18+ black-boxed lineup of brick-built busts of our favourite imperial villains from the original trilogy: Boba Fett, Stormtrooper and the TIE Fighter Pilot. Not only are these amazing display pieces, but also spice up the familiar Star Wars waves of sets from the recent sequel trilogy mixed in with remakes of older builds. But could we see more of these LEGO Star Wars helmet busts in the future?
We've also recently been updated on the leaked Brick Sketches line that includes Star Wars AND DC Superheroes, small brick-built mosaics rumoured to be sold at the £20 range. The lineup is relatively small with only BB-8 and a First Order Stormtrooper but will almost definitely expand once the theme takes off.
Today I'll be speculating on which iconic helmets we could see in brick form, from the almost-guaranteed picks to unlikely fan-favourite picks. There isn't currently a set definition for what helmets and mosaics can/can't qualify, so anything goes in this article!
A highlight of the divisive Attack of the Clones, and shown throughout the first 3 seasons of the Clone Wars animated series: I would be shocked if we didn't see the default Phase 1 Clone helmet. Personally, this is far more exciting than the imperial helmets because of the possibilities for LEGO to vary the colour pallette on this release. We COULD just see a dull stock version OR we might just get to see fan-favourite characters such as Captain Rex and Commander Cody in their phase 1 renditions!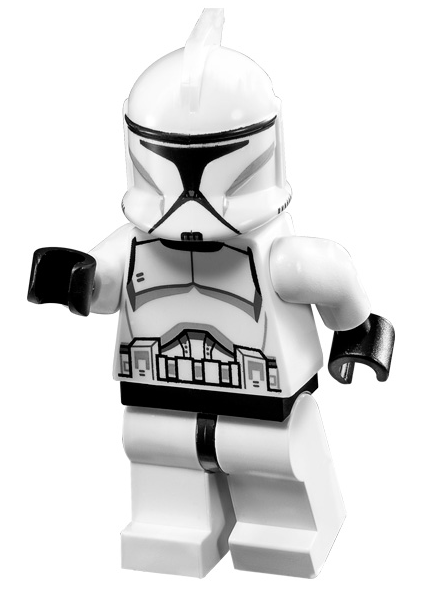 Another cool feature could be rangefinder/binocular additions similar to the build on Boba Fett, which would go perfectly with a Rex design. It would be insanely difficult for LEGO not to knock this one out of the park!
Whether it's being knocked off their speeders by Luke and Leia on Endor, or annihilated by IG-11 in The Mandalorian, nothing ever ends well for these Imperial recons… That being said, I cannot wait for their possible brick-built appearance in the next wave of LEGO Star Wars busts. LEGO recently did an insane job with the latest update of the Scout we see in the upcoming Razorcrest set and 2019's 75238 Action Battle Endor Assault, so it would make no sense why we wouldn't see this dual-moulded redesign in helmet form.
If we were lucky enough, LEGO might even be generous enough to provide us with the 41st Elite Corps variant on Kashyyyk that we see in Revenge of the Sith. The shape is near identical, and an olive-green recolouring would make any prequel fan lose their mind. C'mon LEGO, we deserve it!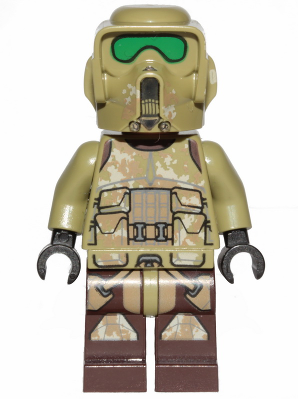 Like Father, Like Son – Jango Fett
We've already seen Boba, so why don't we meet the parents? Although only given a villain role for the second prequel film, Attack of the Clones, he is most remembered for being the template of the Clone Troopers which appear throughout the Clone Wars, which were brought to life by the brilliant voice acting of Temuera Morrison in the films and Dee Bradley Baker in the show. LEGO could potentially go all out on Jango and give him the chrome pieces treatment (previously only seen in the 10026 UCS Naboo Starfighter from 2002,) and give us our first Ultimate Collectors Helmet!
While it's been confirmed for a while now that either Fett was a "proper Mandalorian" (instead just wearing stolen armour), this could lead to some more Mando designs shortly. How about Din Djarin from Disney's recent hit exclusive The Mandalorian? Or Sabine from Rebels? I'd love to see a horned Gar Saxon from Clone Wars S7 myself!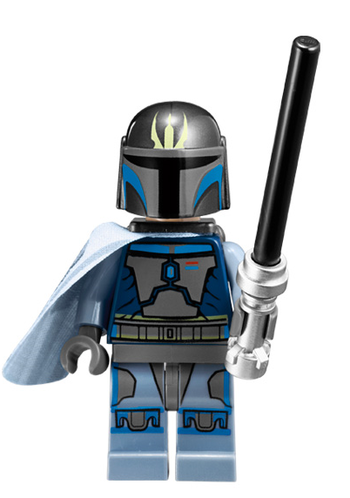 Get the Latest LEGO Sales & Deals
A revised take on a classic – First Order Stormtroopers
The sequels have indeed come to an end, but their legacy lives on. The post-modern take on the original stormtrooper helmets was generally well-received as a well recognisable but unique approach to creating the First Order, they are ex-Imperial after all! The smooth curves here would translate beautifully with flat tiles; however, the slanted angle could also prove difficult for designers to integrate into the build. Building on (no pun intended) from Jango, a chrome-plated Captain Phasma would be an excellent addition to any collection, especially those who have petitioned for years to have her in shiny minifigure glory.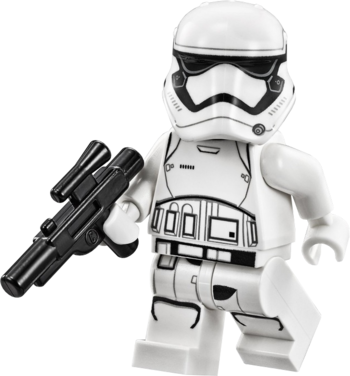 Even cooler? Well, I would die to see the jazzed up and underused LEGO Star Wars Sith Trooper busts from The Rise of Skywalker. We did see this colour-pattern in bust form for 2019's San Diego Comic-Con exclusive, however, LEGO can always re-release a larger scaled version that we won't have to be charged ridiculous second-hand market prices for! Seriously, I'm not paying £300 for one of these online!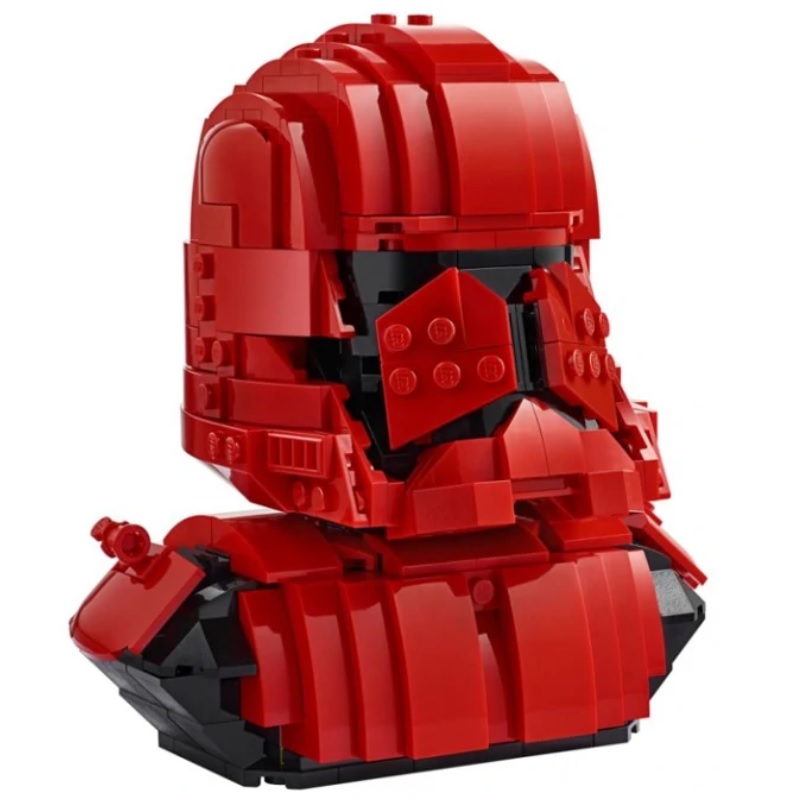 After just finishing the heartbreaking finale of the Clone Wars as we merge parallel to the betrayal in Revenge of the Sith, this would be the best time to showcase the loyal soldiers of the republic in their final attire. Rex and Cody are the easy picks, but LEGO could also push the boat out with some fan favourites such as Jesse and Fives. A 501st would suit the collection of any clone enthusiast!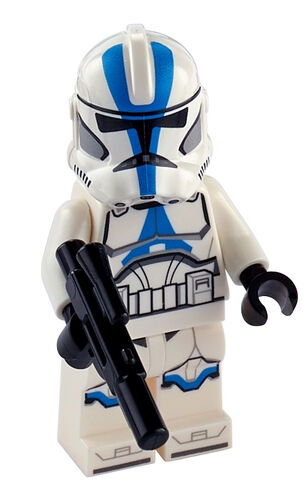 Having spotted the recent leaks (shhhhh!), it appears the 332nd Ahsoka trooper will be released in the AAT set and is also showcased on the box panel cover art. Could this mean we might see more of Ahsoka's clones soon? A helmet build maybe? Even a battle pack? Time will tell, but I'm hoping to see more of these brave troops.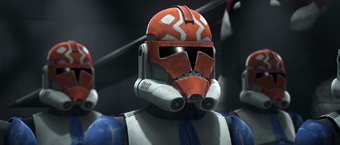 I was hoping for Kenobi … – Darth Maul Mosaic
Originally speculated to be the first in the new Star Wars mosaic line, Maul, unfortunately, didn't see the light of day. That's not to say we won't see him in the future however, Maul is currently a trending character with his recent appearances in Clone Wars and Rebels. There was also a lot of LEGO love for the red-horned Sith back in the day, appearing in a large percentage of 1999/early 2000's sets and even having his unique UCS set, the 10018 Darth Maul bust. The tile could even include 3D horns, there is so much I am hoping to see if this set ever releases.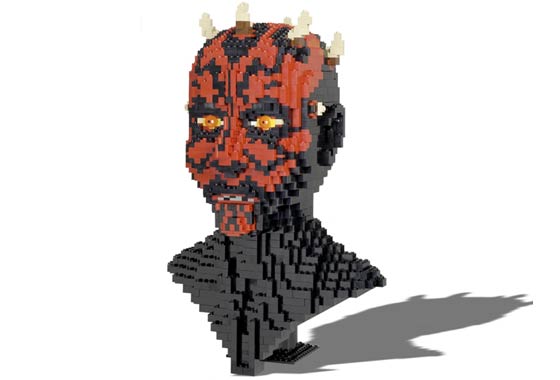 From Jedi Knight to Citizen – Ahsoka Tano Mosaic
One that would fit right alongside Maul, Ahsoka's design is as colourful as her personality. The demand for Ahsoka figures has skyrocketed recently with the finale of Clone Wars and this would be the perfect business marketing strategy for LEGO to throw out a creative tile build to cash in on the rapidly growing Ahsoka bandwagon. I'd love to see some multi-layered head tails and a wide range of colours used, and a full-colour palette would work wonders for this build.
But now it's all up to LEGO to deliver the goods…
In conclusion, these are all just MY predictions, and I'm curious to know which LEGO Star Wars busts YOU would like to see in the comments below. As always, take these leaks with a pinch of salt and always remember not to get your hopes up too much, but by all means I hope I'm proven wrong.
Get the Latest LEGO Sales & Deals
All images from Brickipedia unless otherwise stated