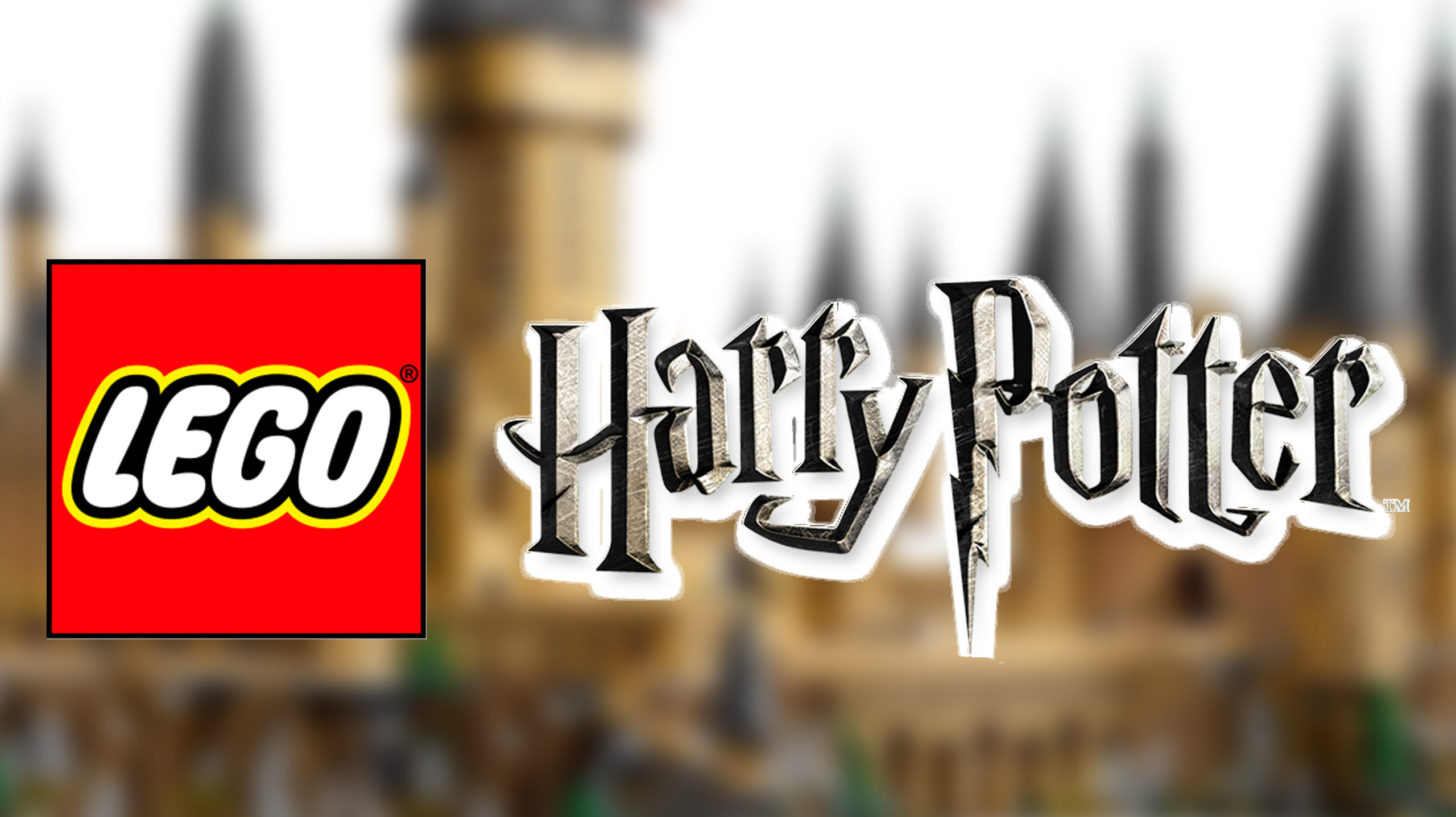 Hey everyone – Tom back here on the FST Blog, and today I'm excited to be sharing something a little bit different with you all! Recently I've got really into the LEGO Harry Potter line
– and it has made me realise that the way LEGO has handled the Wizarding World license as a whole is a prime example of the positive approach which LEGO should adopt for all of their licensed lines in the future – giving a good mixture of different components which fans of all ages can get behind. Throughout this piece I hope to breakdown a few of the core pillars which I believe are present within this line – peeking under the bonnet to see just what may be driving some of the decisions with this line.
Let us know in the comments if you enjoy this one! It's something a bit different, but we hope our readers will enjoy the variety. Without any further ado, let's get into it!

The first thing I wanted to touch on was the Collectable Minifigure Series, and in particular, how LEGO have approached handling it with the Harry Potter line. HP isn't the only licensed line to see its own collectable variants, but I would argue that it is the best, with LEGO balancing the core characters which fans can connect to with more unique characters who are memorable in their own right. Good examples of this would be Harry's parents, James and Lily, who are never particularly present within any of the films. Whilst they are not the first characters a fan may think of within the films, they do play a unique role within their own right – and so LEGO choosing to include them in the CMF line adds some much needed variety.
The same can be said for characters like Percival Graves, from Fantastic Beasts and Where To Find Them, who has a unique enough role to be appealing within his own right. This approach to CMFs sets a great precedent, and is something which I hope we see LEGO adhere to should the future LEGO Marvel CMF line come to fruition!

Another thing the LEGO Harry Potter line does well is packing in variants to the sets – meaning that you aren't getting the same versions of Harry, Ron and Hermione in every sets you purchase. Whilst there is some overlap in terms of their appearances, they have unique enough costumes in the vast majority of sets – including a range of Hogwarts apparel and more casual clothing, too. LEGO chose to do the same with characters like teachers, and even less common characters like Draco Malfoy – still making variants which portray the wide range of outfits these characters are seen wearing throughout the collection of films.
This is something which I would love to see other licenses, like the Marvel line, begin to do a little bit more. There are lots of variants of the Iron Man suit, as there are for characters like Captain America, so seeing multiple variants in instances where a characters appears multiple times within a wave would be a nice way of adding more diversity, and therefore, more appeal to the sets in a given line-up.

Get the Latest LEGO Sales & Deals
Further to this, I feel this particular line approaches the builds with a level of attention which other licenses simply don't get. There are some truly innovative building techniques used – from some of the ways shapes and textures are achieved within pieces of Hogwarts Castle, to some of the ways that more organic-looking builds are achieved. At every point it feels as though extra steps have been taken to pack in lots of detail, and the result means that we get sets based on the films which feel just as appealing and rewarding for AFOLs as they do for younger fans of LEGO.
Combine this with the fact that some of the build choices made (like the newest line of buildable books) are incredibly creative and you have a line which feels as though it is constantly pushing the boundaries for what is possible from a LEGO set – helping to prevent the line from feeling repetitive and stale in a way that other lines often struggle with. It really feels like a lot of work goes into getting each and every build in the Harry Potter line to feel meaningful – and this approach could definitely benefit other lines, where the builds can sometimes feel like an afterthought to the minifigures or other components included.

Whilst we talk about builds, I think it is important to note how intelligently LEGO have approached the concept of a 'minifigure scale' Hogwarts. The level of forward-planning which has gone into the line, ensuring that each tower which releases in a given year has a way to connect with the last, is truly ground-breaking – and shows a level of inter-connection and interaction across different waves from the same license which we have never seen before. The sheer value and potential this offers is mind blowing, and does a lot to add to the collectability of this line. By having each segment connect with the last it makes it much more easier for collectors to feel the appeal of buying a segment at a time – and it also makes it much more accessible, with each segment being more affordable than if they were combined into one huge set.
Of extra note here is the fact that LEGO made the conscious decision to release all of the Hogwarts sets with longer shelf lives
 than their other sets – keeping them easily accessible and readily available so that all fans have the chance to build their own Hogwarts. This is something which is commendable, as it shows how LEGO are willing to bend their own rules and adapt what we consider to be the 'norm' if it is going to give collectors a fairer chance at acquiring some sets. I hope this level of forward-planning becomes the new golden standard, as a lot of other lines, including both Marvel and Star Wars, would benefit from inter-set functionality planned in advance.

I could gush about how well planned the LEGO Harry Potter line is, but instead of continuing to waffle on, I thought I would end this article on an interesting note – and one which we often don't think of! The LEGO Harry Potter line has excelled at incorporating other elements into the assortment of products on the market – including Advent Calendars, books and also polybags – all of which help to create a line which is openly accessible for all. This wide-reaching encompassing nature of the brand also helps to keep it in the mind of more casual consumers and LEGO fans – meaning that LEGO can continue to generate sales, and can then, in turn, continue to innovate with this line.
Not only are they offering these packs, however, but they have also offered some highly desirable minifigures as a part of these programmes – including Tom Riddle, who I never thought we would get a minifigure of. All of this goes to show that LEGO have meticulously planned the Harry Potter line to encompass a broad spectrum of characters, locations and products – all of which has paid off, as the line continues to be successful.

So there you have it – that is how the LEGO Harry Potter line is the perfect blueprint for any LEGO Licensed theme to follow! By incorporating a thorough attention to detail, and by drawing inspiration from all corners of their source material, LEGO have managed to create a wonderfully unique line which has a timeless appeal. I, like many others, continue to be in love with the Harry Potter line – and it is no surprise when LEGO have executed it so flawlessly.
What do you think? Do you agree with my assessments? Let me know in the comments below, and if you enjoyed reading this, then click here to check out more of my work!
Get the Latest LEGO Sales & Deals