Ladies and gentlemen, today we start our newest series: Interview with an AFOL. In the following weeks, every Tuesday and Friday, we will be having interviews with AFOLs of different kinds. There will be photographers, collectors, builders, animators, and even bloggers! We'll try to learn a little more about them and see how they came to love the plastic brick (or people) we all love. Some of these AFOLs are well known throughout the community, while others, not so much. No matter who they are, they are all incredible people who have at least one thing in common: Love for LEGO.
Today we have Courtney, a.k.a. thecourtous on Instagram. Mind you, he is not just any AFOL, he is the creator of the biggest Brick Soap Instagram has ever seen: Brickland! And this is not the first time he has agreed to an interview with me, either. Years ago, I got the chance to interview him for my book on LEGO Photography (enter shameless self-advertisement).
Anyway, enough of that. Let's just dive in, shall we?
Can you tell us a little bit about yourself?
Well, my name is Courtney. By day I'm a PR and Communications Manager working in Central London, by night a LEGO storyteller.
How did your journey with LEGO begin?
Oh my, it was so long ago. I remember my first ever set being the Sphinx Secret Surprise when I was about 10. I never let anyone touch it, to me it was perfect.
What do the people around you (friends/family/spouse/children) think about your obsession?
I'm quite lucky, my partner indulges me. He even suggested having a separate room for it!
It's always interesting telling new people about it. There are two types of people, some are really interested and the others just don't understand. I have one friend that calls it clutter! The cheek!
People have stopped buying me LEGO themed presents because I've probably already got it.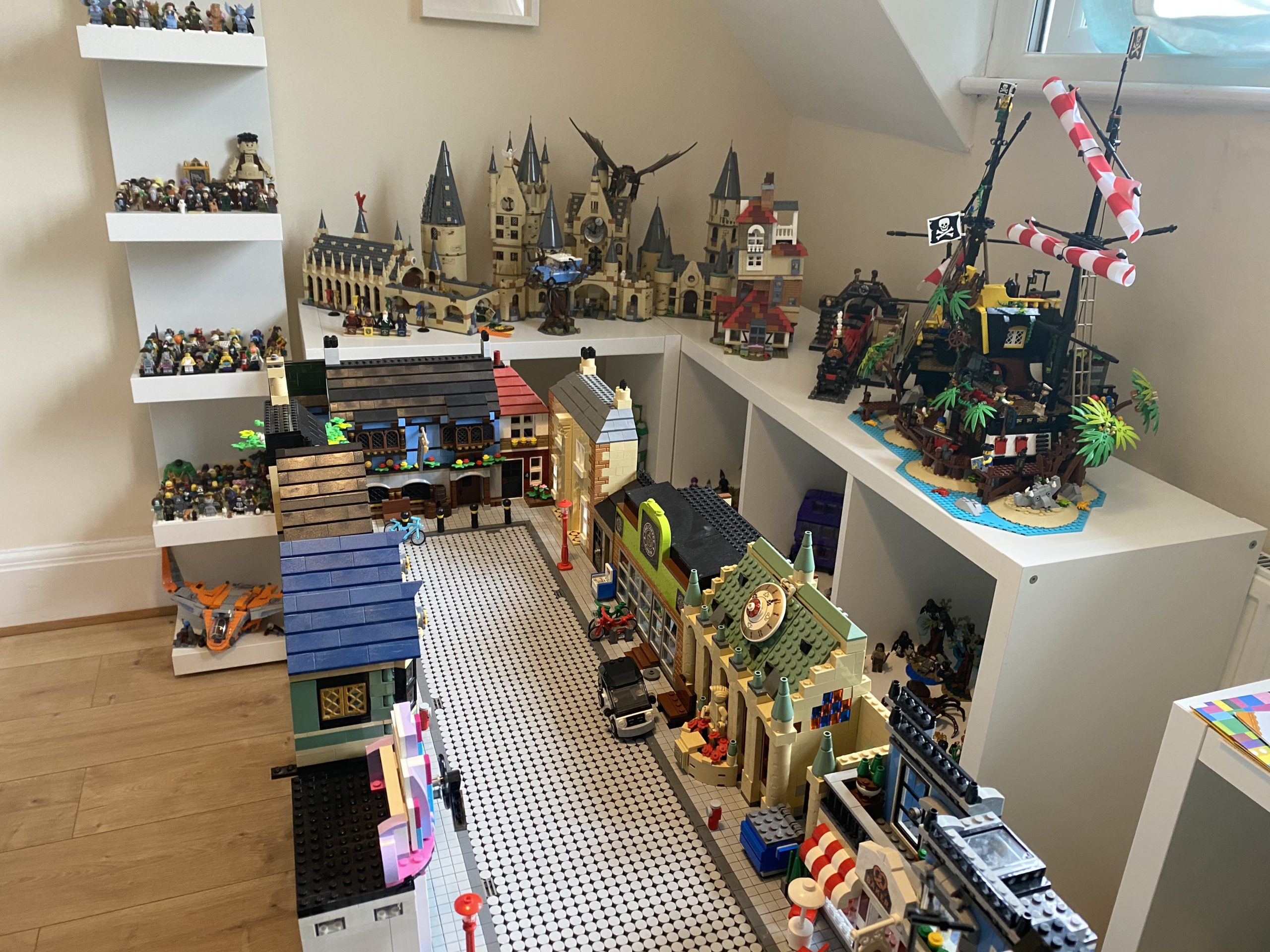 What is your favourite theme?
I remember the first ever LEGO set I got was The Secret of the Sphinx (set 5978), the Adventurers theme was my favourite for quite some time until 2001 when the Harry Potter theme was released. I'm proud to say that I have owned every single Harry Potter set since its first release. I'm also a big fan of the Modular sets, released every January. Assembly Square and the Diner are my favourites so far.
For those of us who has been active in 2015-2017, Brickland is a LEGEND! But for the remaining poor unfortunate souls, can you tell us a bit about what it is?
Legend? Thank you. It's nice to hear people still think highly of it.
Brickland is a LEGO based soap opera which begin life in 2015 as a comic strip about 4 flatmates. The story then grew into a series about a street in a fictional suburb in the UK. Brickland focuses on the lives of a cast of around 25 characters. The majority of these characters are based on Instagrammers' minifigures (sigfigs), each with their own personalities, relationships and storylines. Each episode follows the stories these residents and their families as they go about their daily lives.
The LEGO soap opera or "Brick Soap" is known for its high drama and dramatic storylines including a crane crash, several explosions, a kidnapping, fires, murders, a storm and a high number of deaths, these extra ordinary storylines have contributed to a loyal fan base.
At its peak, Brickland was posted to Instagram around 40 times a week.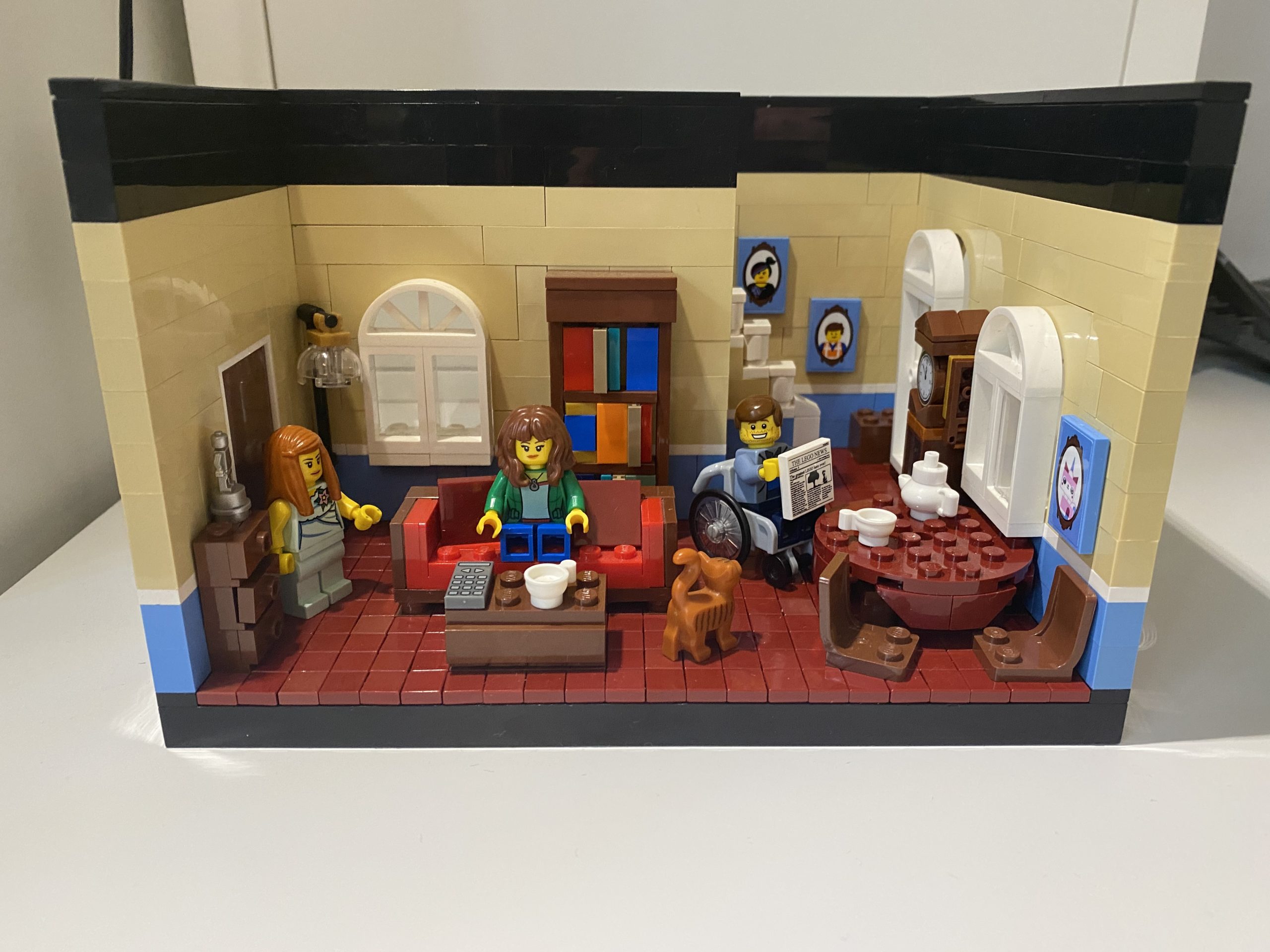 After 900+ episodes, you stopped – and at a very high point, too. And now it's coming back. What made you stop and then start again?
It's quite a simple reason to why it stopped, but also very bad planning on my part. I moved into a smaller shared house, with nowhere for my LEGO collection, so everything was boxed up and put into storage.
I've also regretted the way it abruptly ended, mid storyline, no resolve, no conclusion. If it were a TV show, I'd have been mad!
But recently, I've moved into a bigger property and now have a room for Brickland and my other LEGO creations. So yeah, it's coming back, and we're picking up from where we left off. People have waited 5 years to find out what happened between Brian and Shelly…
LEGO feels more like a pastime now, rather than a chore.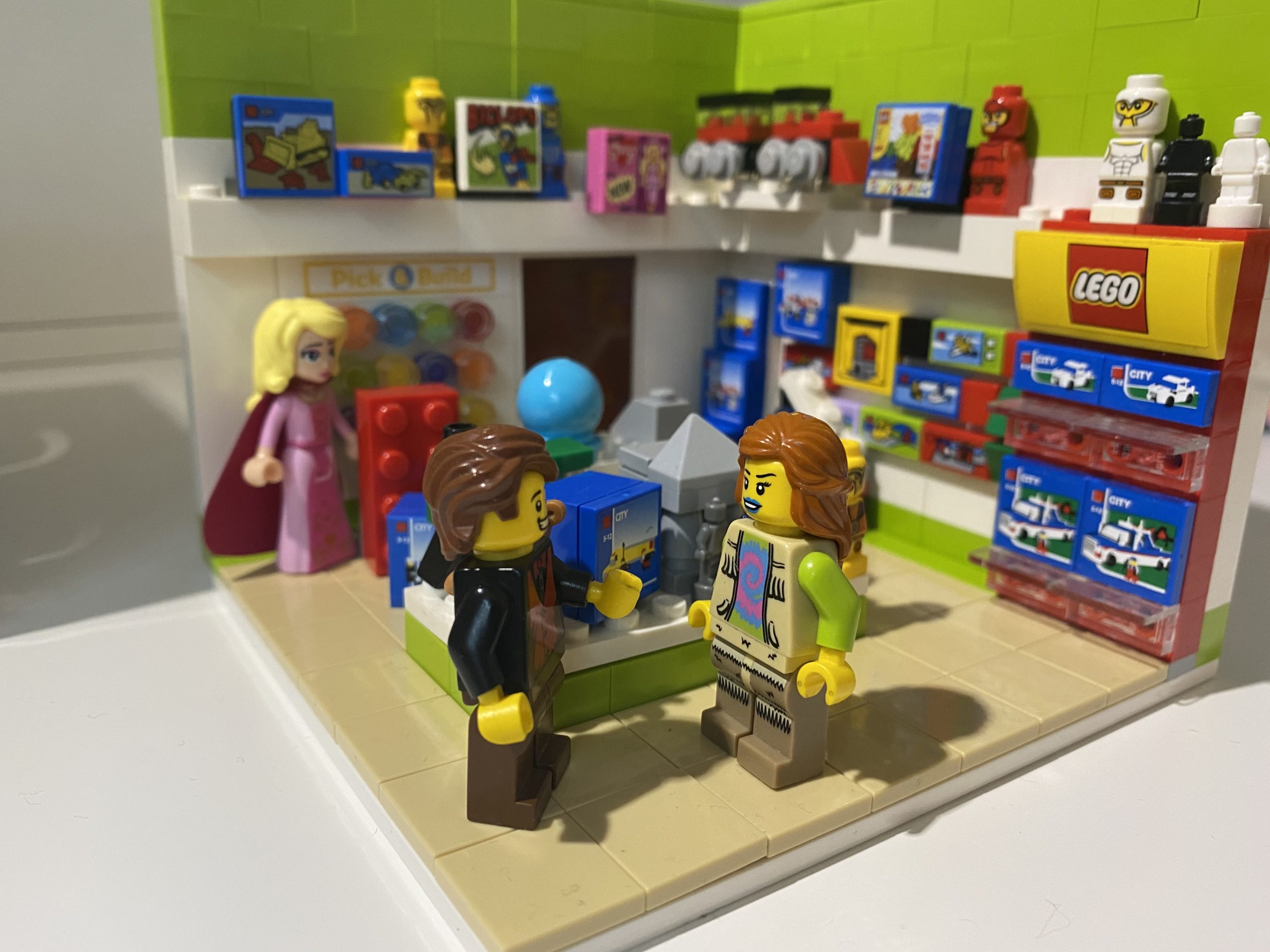 Are there any "secrets" you can share concerning Brickland?
Secrets, what secrets?
This new "series" of Brickland has been carefully thought out over the past few months, so fans new and old will be able to enjoy it, as if it never went away!
Oh, and keep your eyes peeled, the set has updated just a little bit.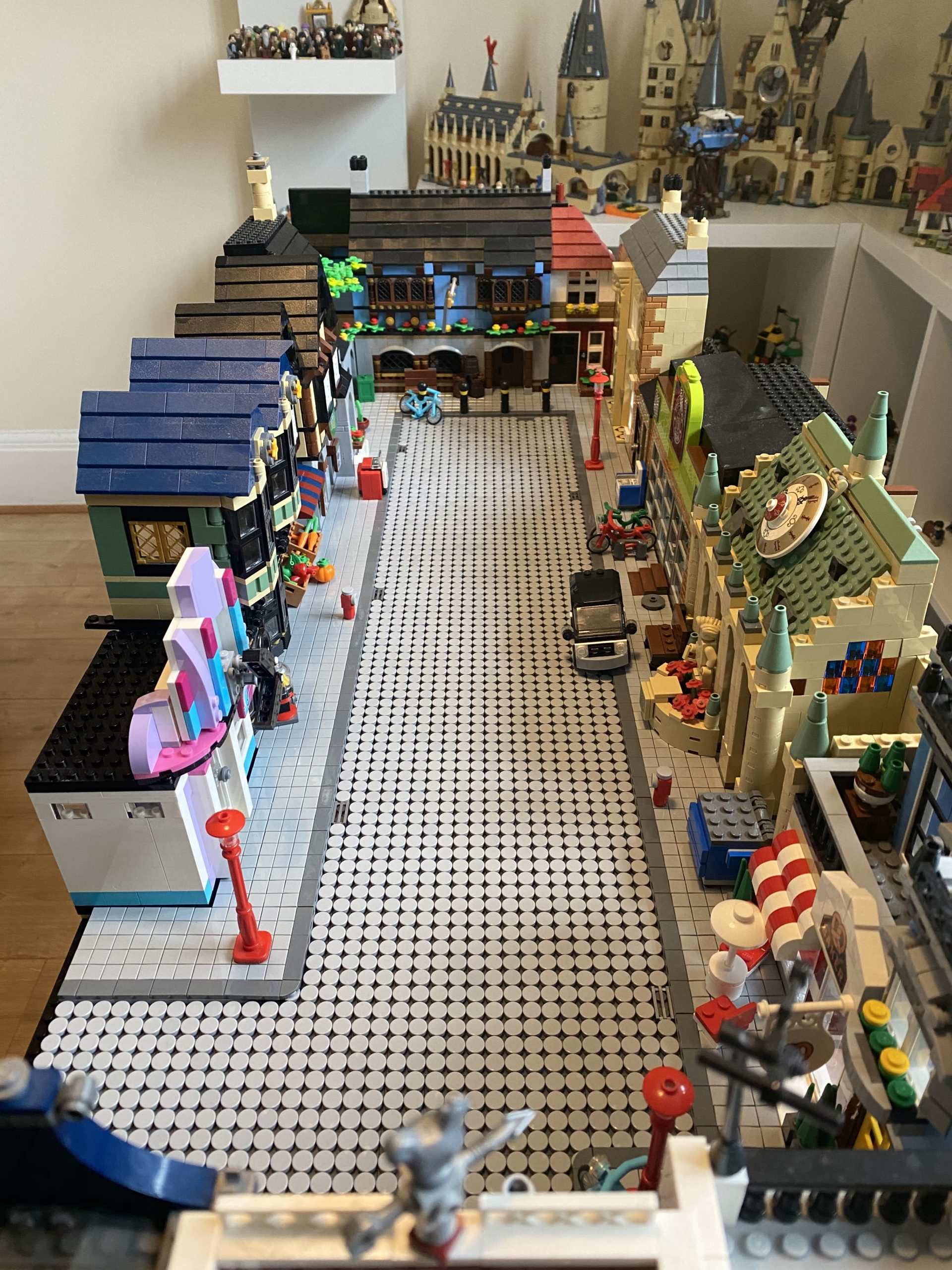 What kind of preparations do you make before taking a picture?
I think there are a couple of things all LEGO photographers think about before taking that "money shot". Is the lighting right? AND WHERE HAS ALL THIS DUST COME FROM? The scale of the Brickland street is so vast that I'm constantly taking it apart and dusting it.
How much do you edit afterwards? Do you have a favourite software or app?
Originally, Brickland photos were taken on my iPhone and editing quickly with a couple of free apps. I'm now taking the photos with a camera, editing them through Photoshop on my Mac. I want this series of Brickland to be the most professional looking yet.
What is your biggest challenge when photographing?
For me, it's trying to create the drama whilst taking photos. I'm not just trying to capture a situation; I'm trying to also capture the emotions of what these characters are going through. "Do the characters have the right facial expression?", "Are they in the right position?", "Would they be stood there?" etc. etc., it's all trial and error. One thing I have to remember is to be patient, Brickland wasn't built in a day!
Brickland will return Friday 10th July at 7pm (GMT).
And that's it, folks! Thank you, Courtney, for having this interview with us and letting us take a sneak peek into your world. As for everyone else, set a date for your calendars, because Brickland is coming back, baby!!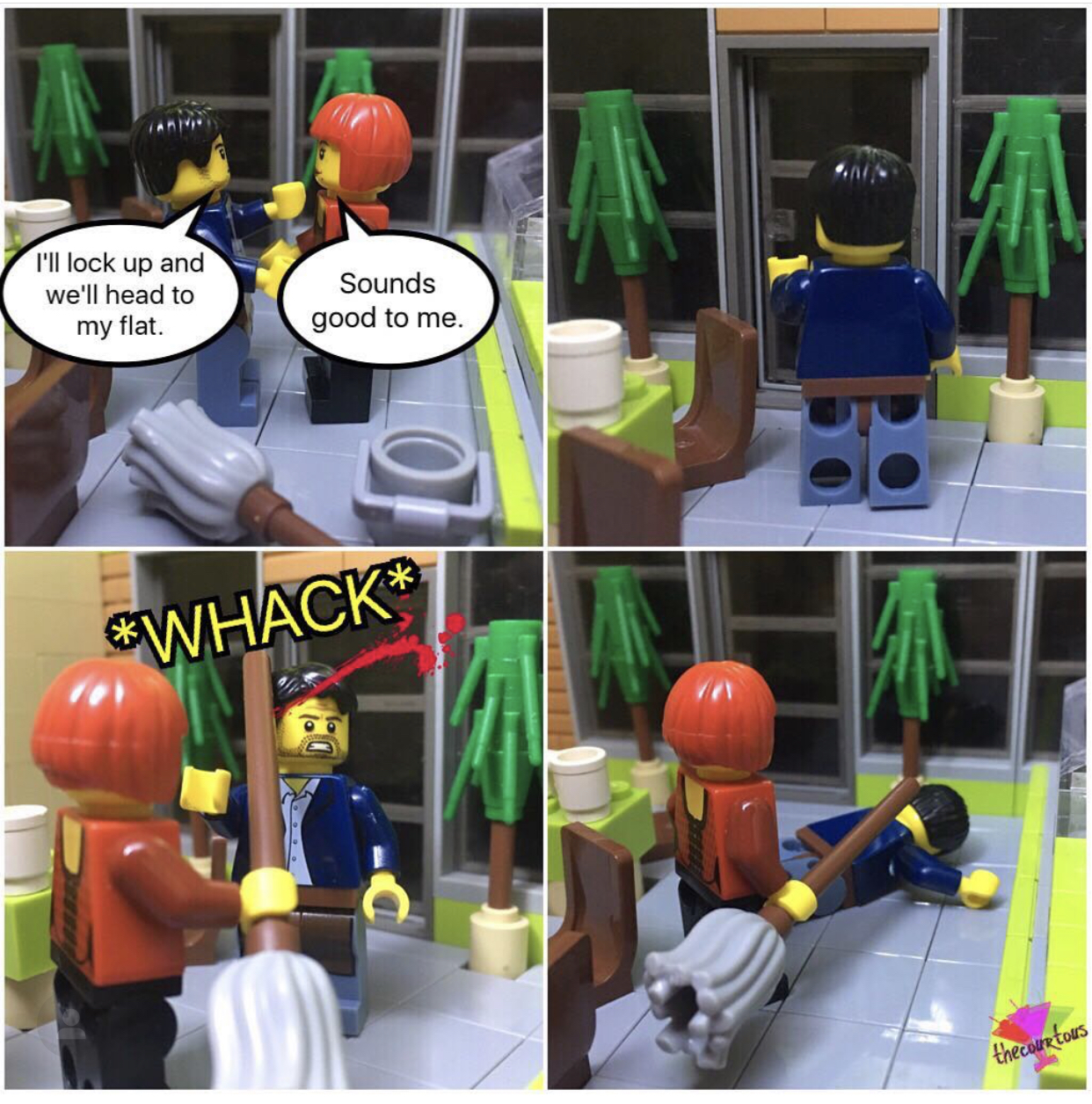 All the images belong to thecourtous
Get the Latest LEGO Sales & Deals