These 10 LEGO sets, ranging from Ninjago City to a galaxy far far away will certainly take up quite a few feet of your house, and quite a bit out of your bank account. These are the top 10 biggest LEGO sets ever.

Coming in at number 10 is the Roller Coaster released in 2018. At 4123 pieces and 11 minifigures, this set certainly doesn't lack in detail and sticks out with its vibrant colour scheme.  This set was especially popular with the fans because it finally introduced a very highly requested piece, which the set gives you 42 variants of: The rail. Even though the main build of the set is pretty repetitive, consisting of lots of similar pillars and different twists and turns of the track, it's definitely worth it in the end. This set makes for an awesome display piece as well as a great playset, with an addictive fully functioning conveyor belt system that lets you watch as the cars swoop around the track. The set even won an award for playset of the year in 2019.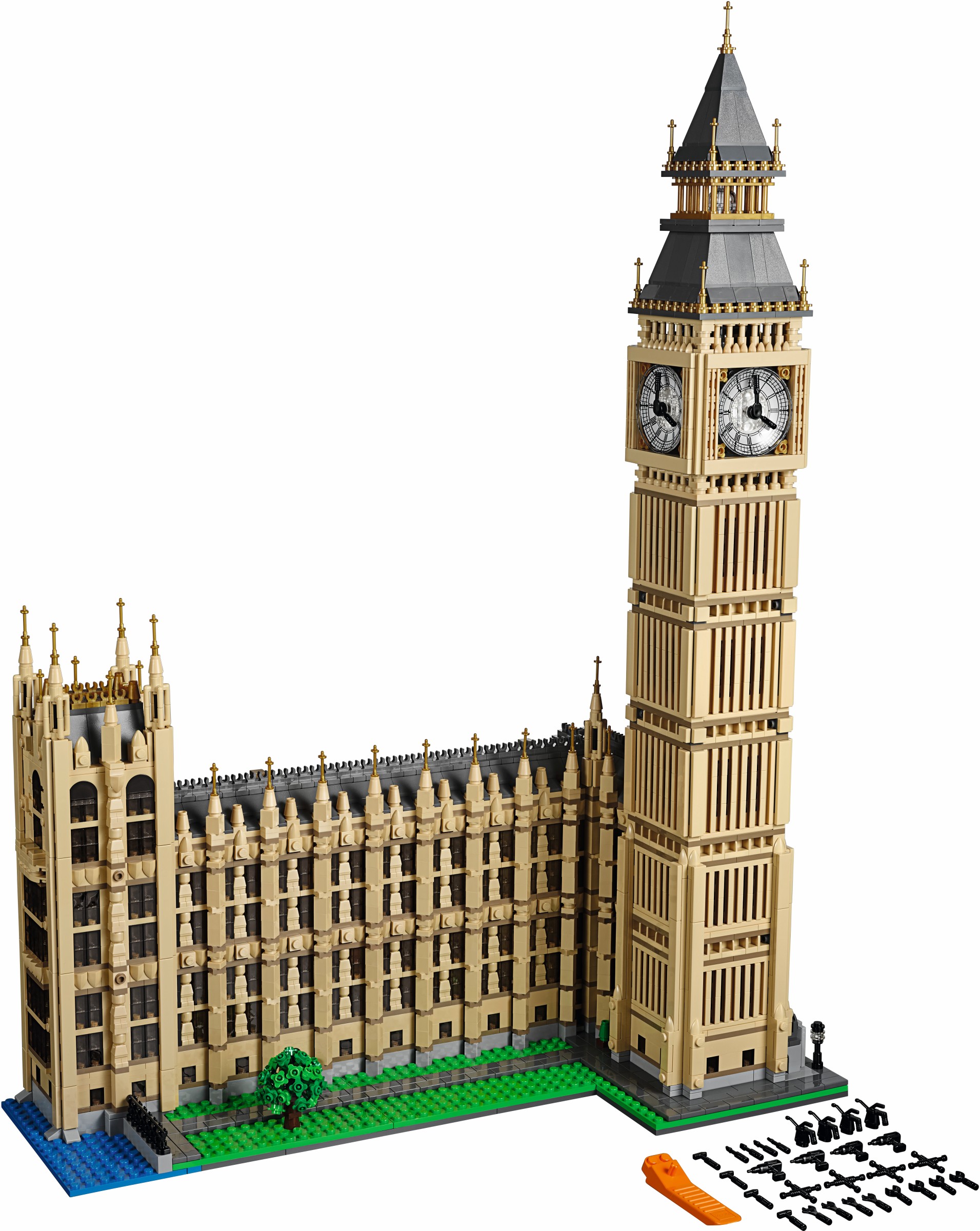 In 9th place we have the first landmark on this list, which is of course, the iconic Big Ben. LEGO is known from time to time to come out with fantastic, and huge, interpretations of landmarks that don't lack in detail whatsoever, and this set is certainly no exception. Coming in at 4163 pieces and no minifigures this set stands at around 58cm tall and is a comprehensive and beautiful display piece featuring intricate and highly detailed sections which look amazing regardless of whether or not you've visited. Like a few sets on this list, the set itself isn't to scale with LEGO minifigures, and so doesn't have an interior, but nonetheless features beautiful detailing anywhere you look and is full of clever building techniques. Interestingly enough, the set was specifically designed to be in scale with the next entry on our list: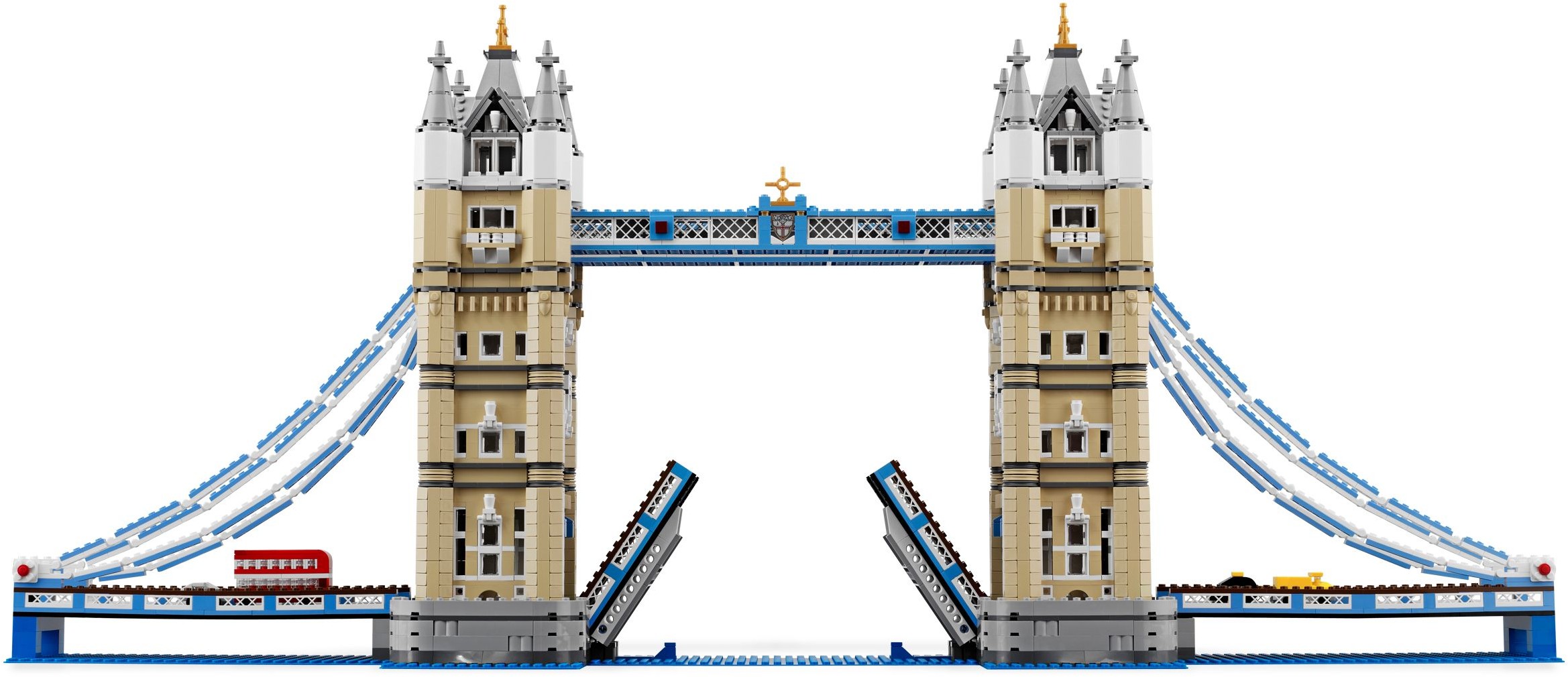 Our next entry on the list, and the predecessor to the Big Ben, is the London Tower Bridge. With 4287 pieces, this set is huge, and the original model was so large that the designers had to shorten it in the middle so that it could fit on a table. Like all of the landmarks on the list, this set is full of detail and makes for a beautiful display piece. But if you do plan on picking this set up, you'll need quite a bit of space to display it as this set is over a meter in length and 45 cm in height.
This set also introduced the 1×1 slope in beige, and for good reason because the set includes not 1, not 2, but 556 of them. The set also features a working drawbridge as well as 3 miniature vehicles which really add to the authenticity of the design, making this a beautiful set, which came out almost exactly 10 years ago.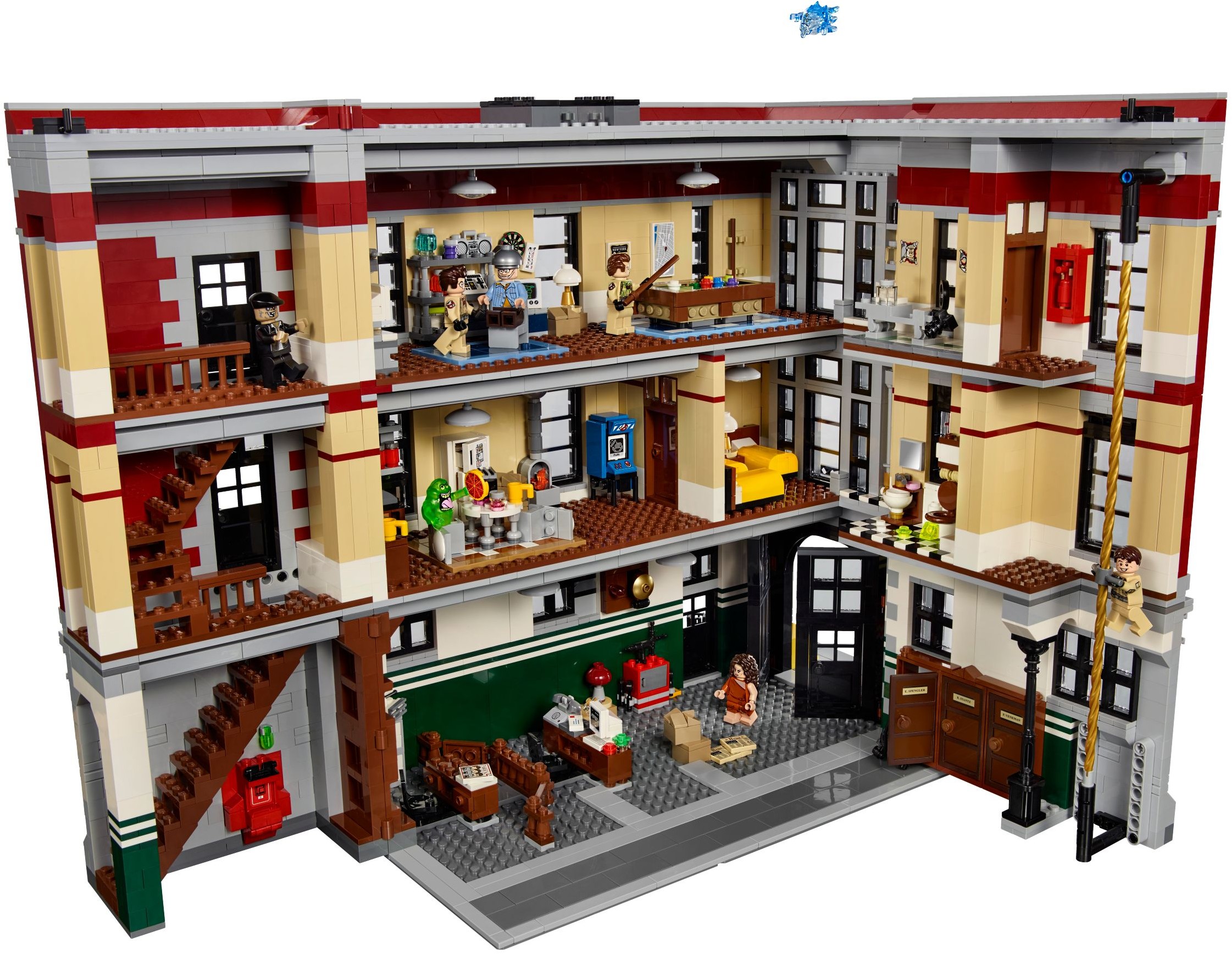 Jumping back to the 80s, the next set on our biggest LEGO sets list is the Ghostbusters Firehouse HQ. Coming in at 4634 pieces, this set works amazingly as both a playset and a display piece and includes 9 exclusive and very detailed minifigures. Though at first the set seems relatively simple, the interior definitely makes this set worth every penny, featuring tons of neat Easter eggs and references to the Ghostbusters franchise. The garage even has enough space to fit LEGO's Ecto 1, the iconic ghostbusters car that released in the same year. Featuring all four Ghostbusters each equipped with their proton-packs, their secretary, some possessed civilians, a ghost and some Slimers for good measure, this set is a perfect tribute to the franchise – so when you're in need of an 80s throwback, you know who to call.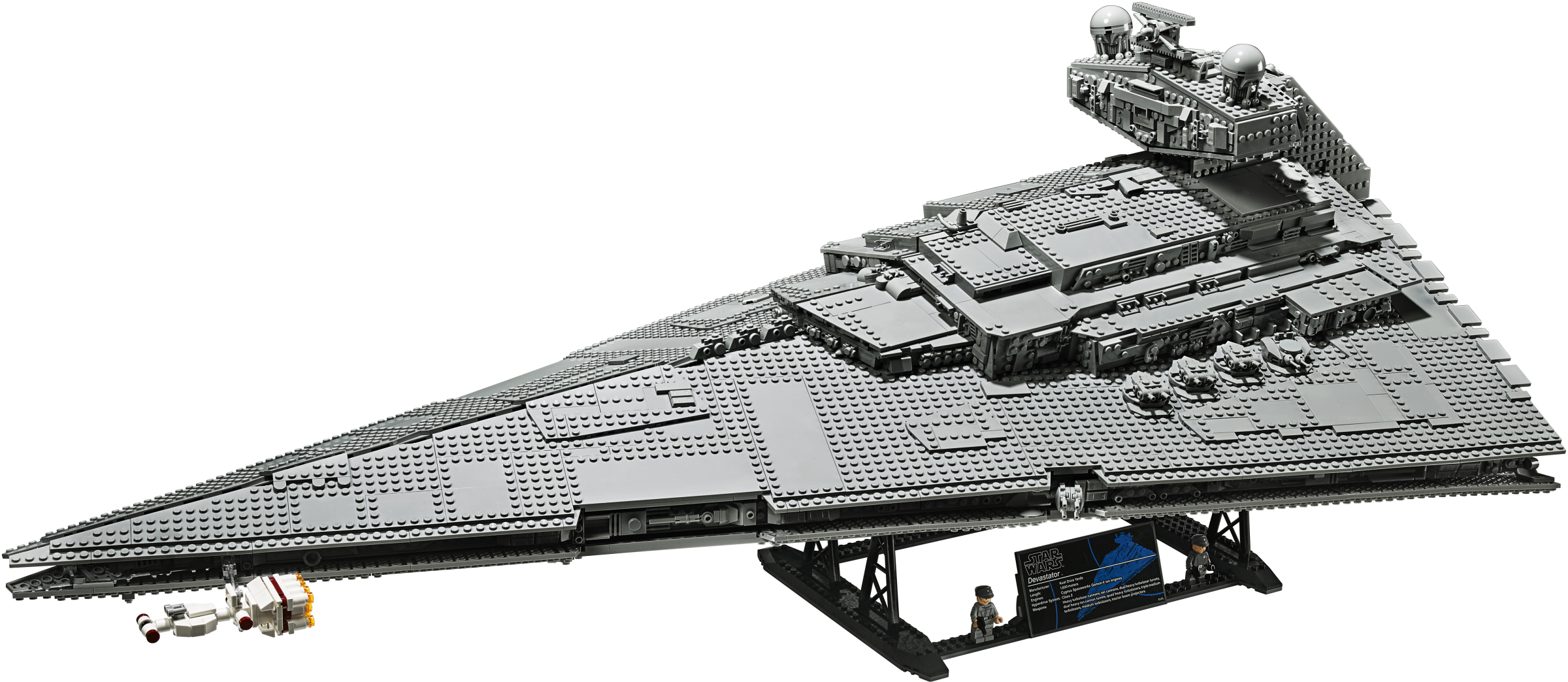 Taking it to outer space, the next entry on our list is our first and definitely not the only Star Wars set on this list. With 4784 pieces and 2 minifigures, the Ultimate Collectors Series Star Destroyer is an incredibly impressive model which measures 43 cm in height and 110 cm in length, which doesn't even account for the stand, which gives it an extra 20 cm in height. This set is just incredible, both in its size and its amount of detailing. Equipped with its very own miniature scale Tantive IV and an exclusive Imperial pilot minifigure, this set is a must-buy for original trilogy Star Wars fans.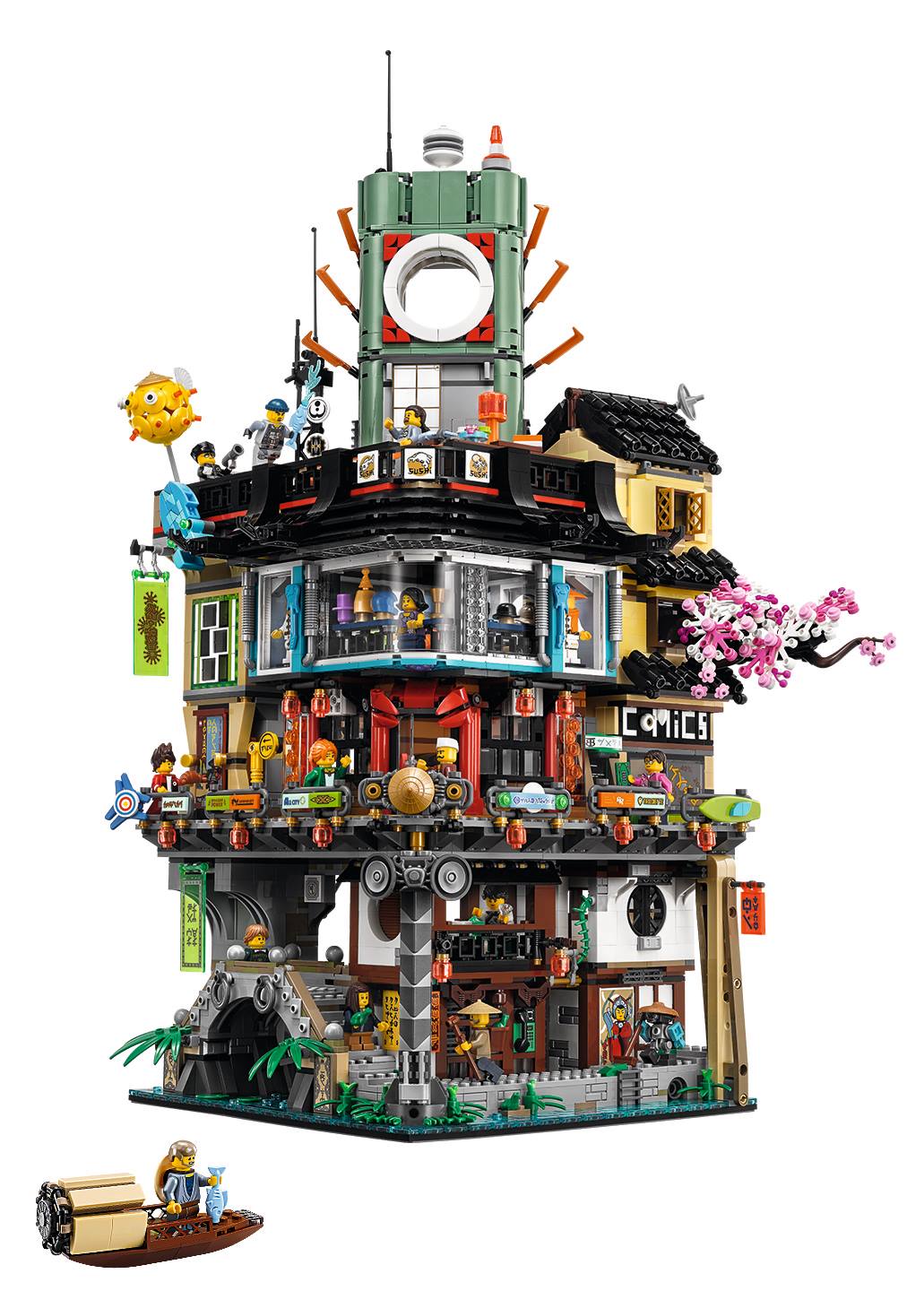 At 4867 pieces and 16 minifigures, Ninjago City makes for an incredibly colourful and unique playset. This set is just beautiful and is full of detailing with creative building techniques. The set splits into three main sections for easier access to the shops, which are all equally as detailed as the exterior and come with their individual shopkeepers. Although this set isn't a part of the modular theme, it fits seamlessly with the buildings LEGO has put out so far and works amazingly as a display piece. You can even make the set bigger by combining it with the Ninjago City Docks set released in the same year. With its great minifigure selection and beautiful detailing, this set is a must-buy for Ninjago fans.
Get the Latest LEGO Sales & Deals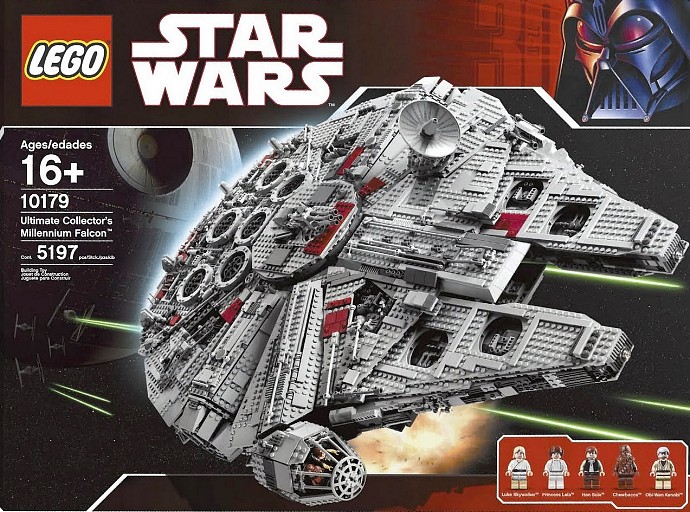 The first Millennium Falcon on the list is from 2007 and comes in at 5197 pieces and 5 minifigures. The set has since been deemed the most valuable LEGO set, and now costs upwards of $3000. At the time of its release, the set was the largest set ever produced by LEGO, measuring 84cm long and 56cm wide. This set was designed to be minifigure scale, unlike many UCS Star Wars sets, with undoubtedly is responsible for its gargantuan size. The set features lots of intricate detailing, and the first copies of the set which sold through LEGO.com received a special first edition certificate of authenticity. This set is without a doubt a very impressive model, and will take more than 12 parsecs to build.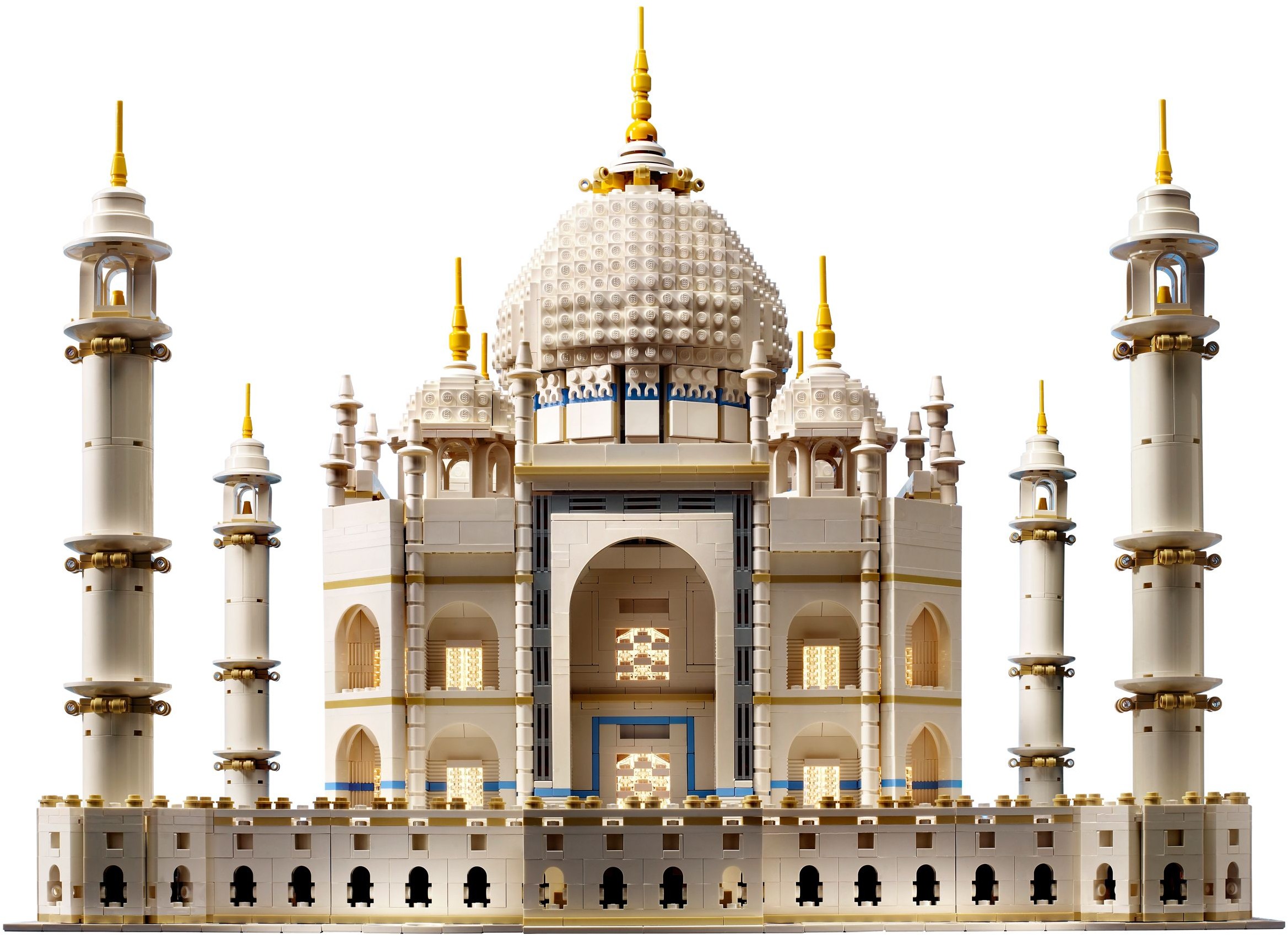 In third place, we have the LEGO Taj Mahal, a mausoleum located near Agra in India. At 5923 pieces, the set was on shelves for 9 years before retiring. However, it was so popular that it was re-released in 2017 (with 1 extra piece.) The set looks misleadingly simple at first, but like most sets on the list, is packed with detail. While the set isn't minifigure scale, it measures an impressive 51cm across and 43cm in height. Featuring lots of mini staircases and lots of arches, this set is densely packed with repeated intricate detailing, it's very true to the actual landmark and makes for a beautiful display piece.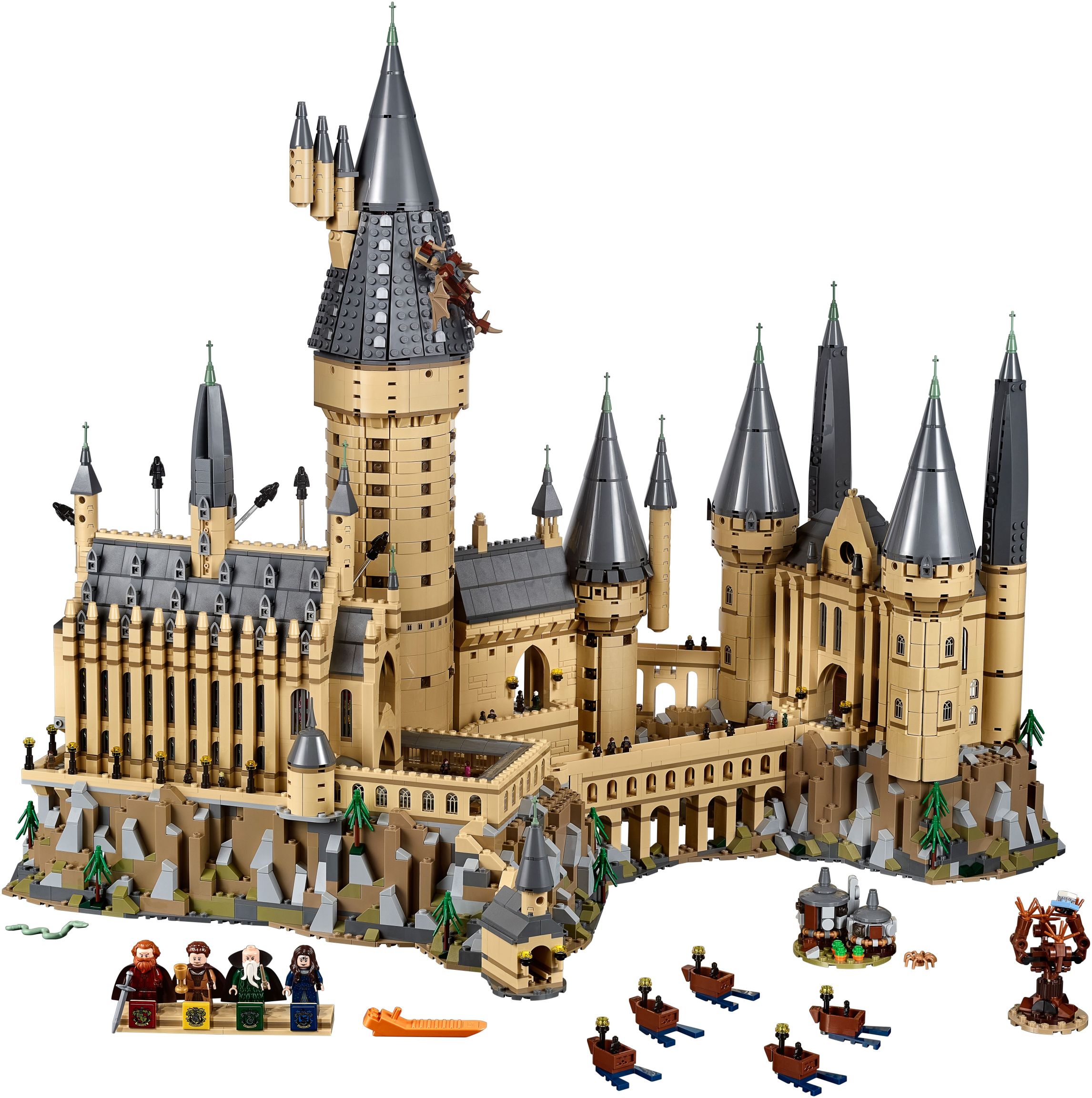 Hogwarts School of Witchcraft and Wizardry takes second place on the list, with 6020 pieces, 4 minifigures, 3 creatures and 27 microfigures. This set features just about every iconic moment of the franchise, from the Great Hall to Hagrid's Hut to the Chamber of Secrets, the set measures 58cm in height and 69cm across. While the set isn't to scale with minifigures, it is designed to be in scale with LEGO microfigures, which fit perfectly along walkways, boats and in classrooms.
The set includes 27 incredibly detailed microfigures, ranging from characters like Harry Potter and Dumbledore to the Dementors and Tom Riddle. This set is also the first and (so far) the only Harry Potter set to include the founders of Hogwarts, which come with their very own display stand. With its incredible accuracy and nostalgic builds, this set is without a doubt the definitive model for any Harry Potter fan.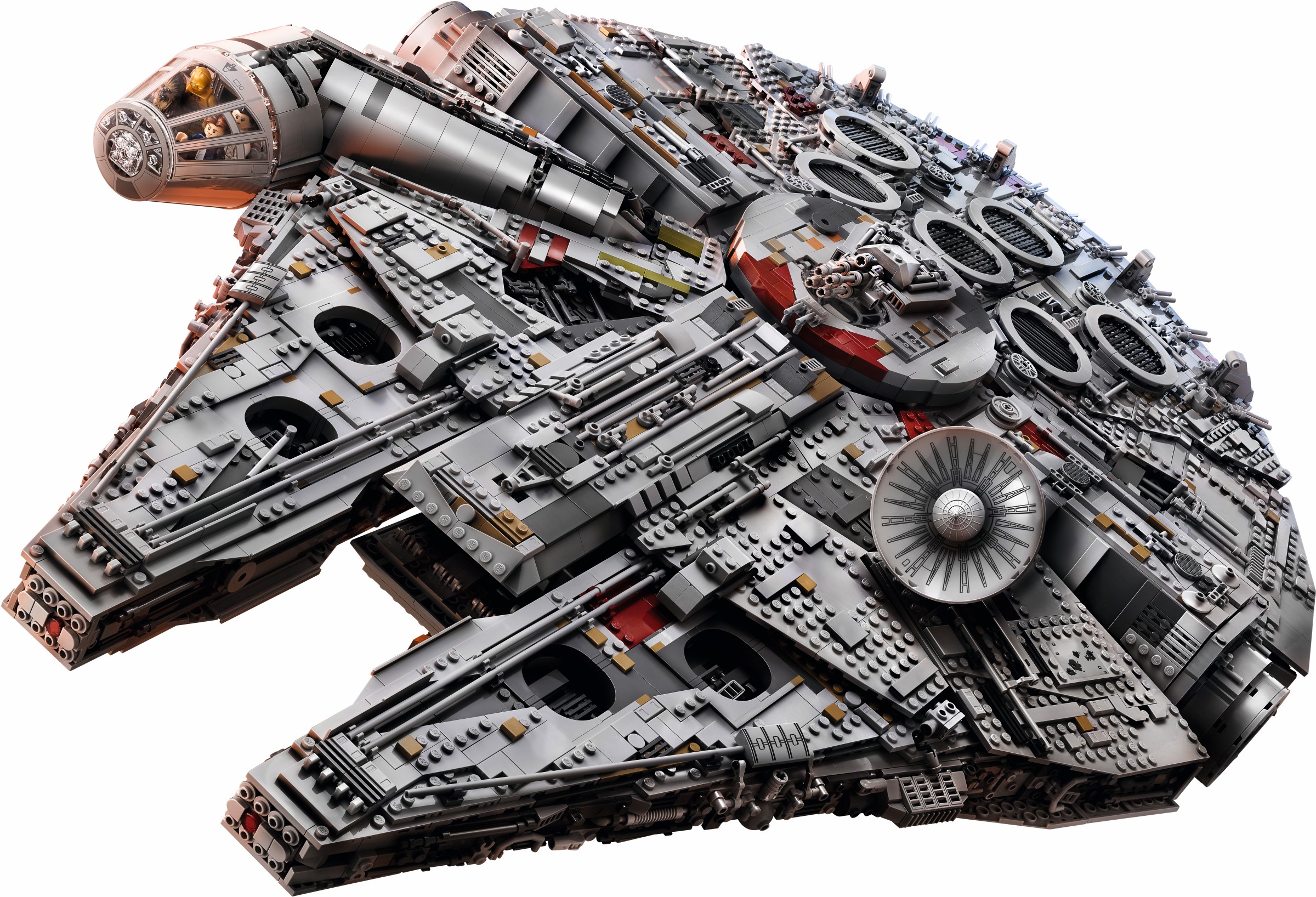 The first place in our biggest LEGO sets list is the infamous UCS Millennium Falcon. This set is huge. It is so big in fact, that if you're looking to buy it at a LEGO store, you're provided with a box on wheels to carry it home. This set is just jaw-dropping, with 7541 pieces 10 minifigures and 2 Mynocks, it has everything a Star Wars fan would ever want from a Millennium Falcon. It is packed with detailing in every corner, and several sections open up to reveal a minifigure scale interior, as well as a cockpit that can fit up to 4 minifigures. This set is both the largest and most expensive LEGO set to date, and easily one of the most impressive.
Aside from the build, the most challenging part of the model is having somewhere to display it, as it measures 20cm in height and 86cm in width. The set is so true to the movies that it comes with 2 different radar dishes: A circular one for the original trilogy and a rectangular one for the sequels. Its incredible design and accuracy makes it an instantly recognisable centrepiece to any room in the house and would make a fine addition to any Star Wars fan's collection.
So there you have it! The top 10 biggest LEGO sets so far. Were you surprised that any set didn't make it on the list? Which set is your favourite? Let me know in the comments!