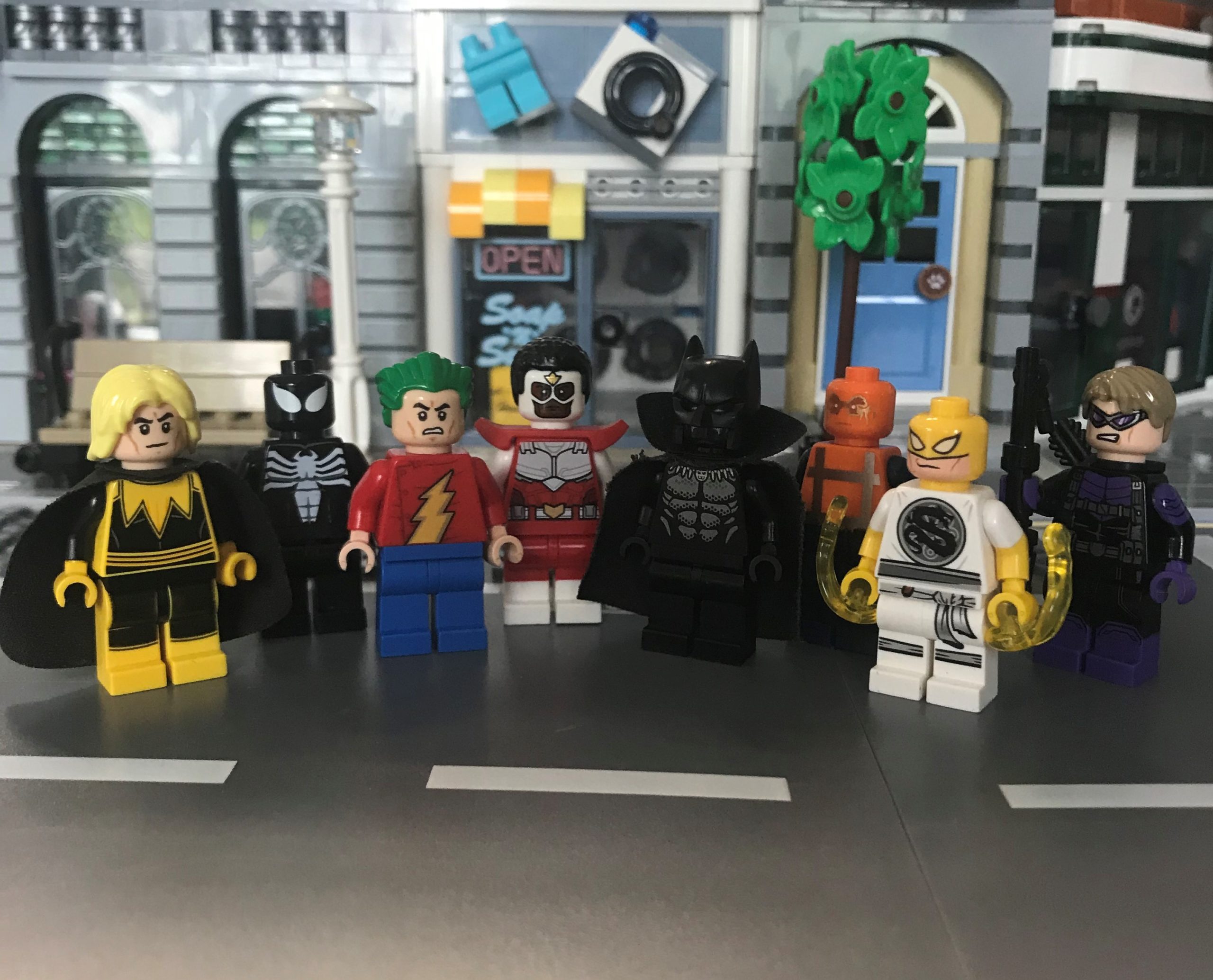 Ever since LEGO started releasing sets under the Marvel banner with the 2012 release of The Avengers, the MCU sets have been a powerhouse of the LEGO brand. But, with the exception of the recently released Daily Bugle D2C set, LEGO hasn't really done much in the way of Marvel Comics, instead focusing on the recent releases of the Marvel Cinematic Universe. It's been over half a decade since we've gotten anything X-Men related and we've never gotten anything Fantastic Four related. So, in an effort to remedy the lack of Marvel Comics minifigures in LEGO sets today, I've used existing parts to create a blueprint for you to make some comics character customs a reality. Without further ado, let's get right to it.
Hawkeye
Hawkeye is one of my favorite Marvel characters in both the MCU and the comics. While LEGO has released many Hawkeye minifigures since 2012 (all across the accuracy scale), they've never released a minifig version of the best Hawkeye interpretation; that being the Hawkeye (2012) run by Matt Fraction.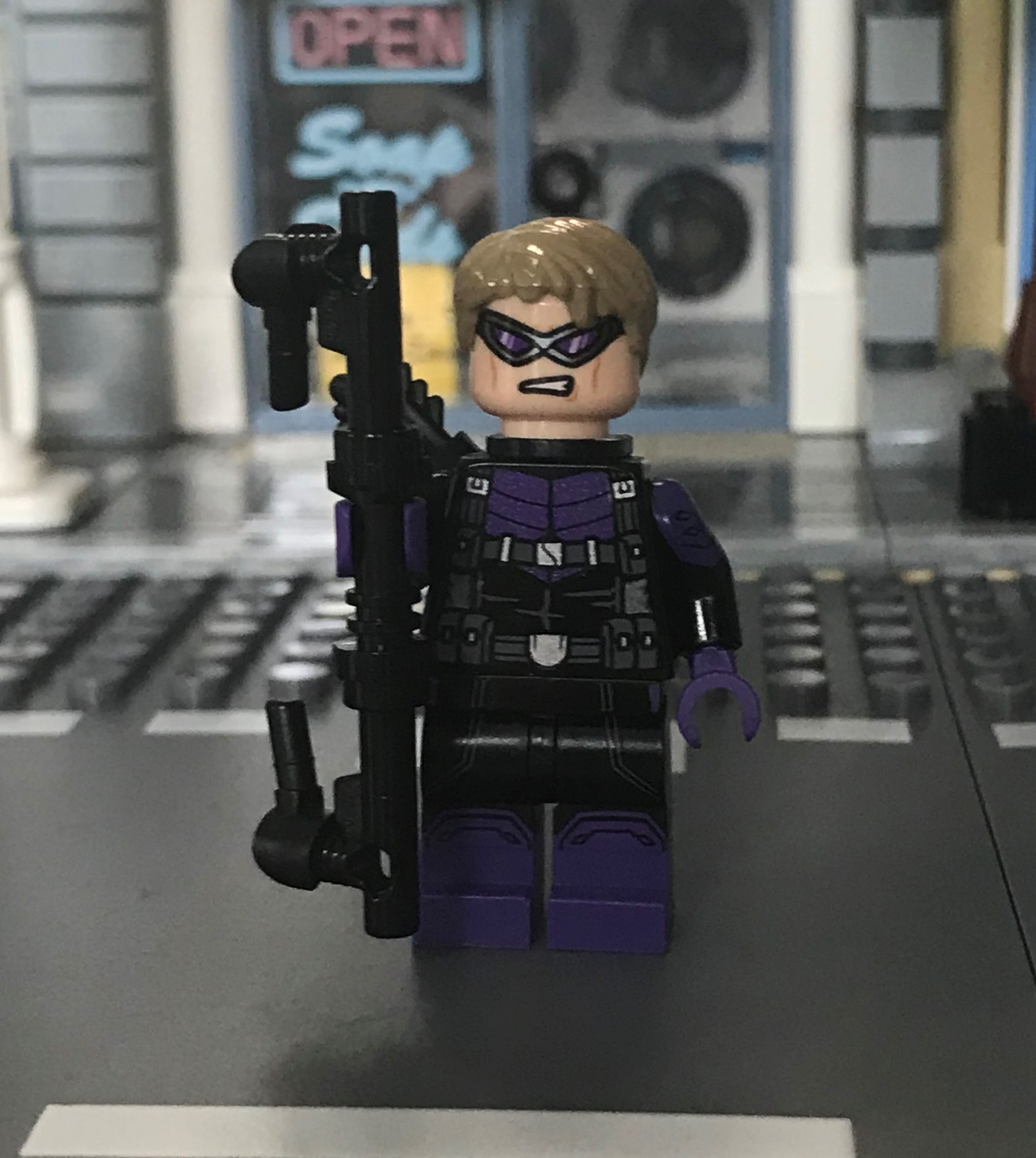 In Fraction's run, Hawkeye's costume is a blend of a modern outfit (similar to what they used in The Avengers) and his classic purple. To make this version of Hawkeye, you will need Hawkeye from the 2020 Avengers Truck Take-Down, Huntress from the DC CMF series, and a dark tan short hair tousled with side part. The torso, head, and quiver come from the Hawkeye while the purple/black arms and legs are from Huntress. You can also go the extra mile and build a brick compound bow using a black lightsaber hilt, two black nozzles, and two black hands (you can also use this bow with the Arrowverse characters I mentioned a few weeks ago). To make it even more accurate, you could use the dual-molded black and light nougat arms; alas, I don't have that part.
Symbiote Spider-Man
So, in all fairness, LEGO has released a Symbiote Spider-Man before, though it was only as a San Diego Comic Con exclusive. Not exactly something every LEGO Marvel fan can get a hold of. Fortunately, to make a similar Symbiote Spider-Man is super simple.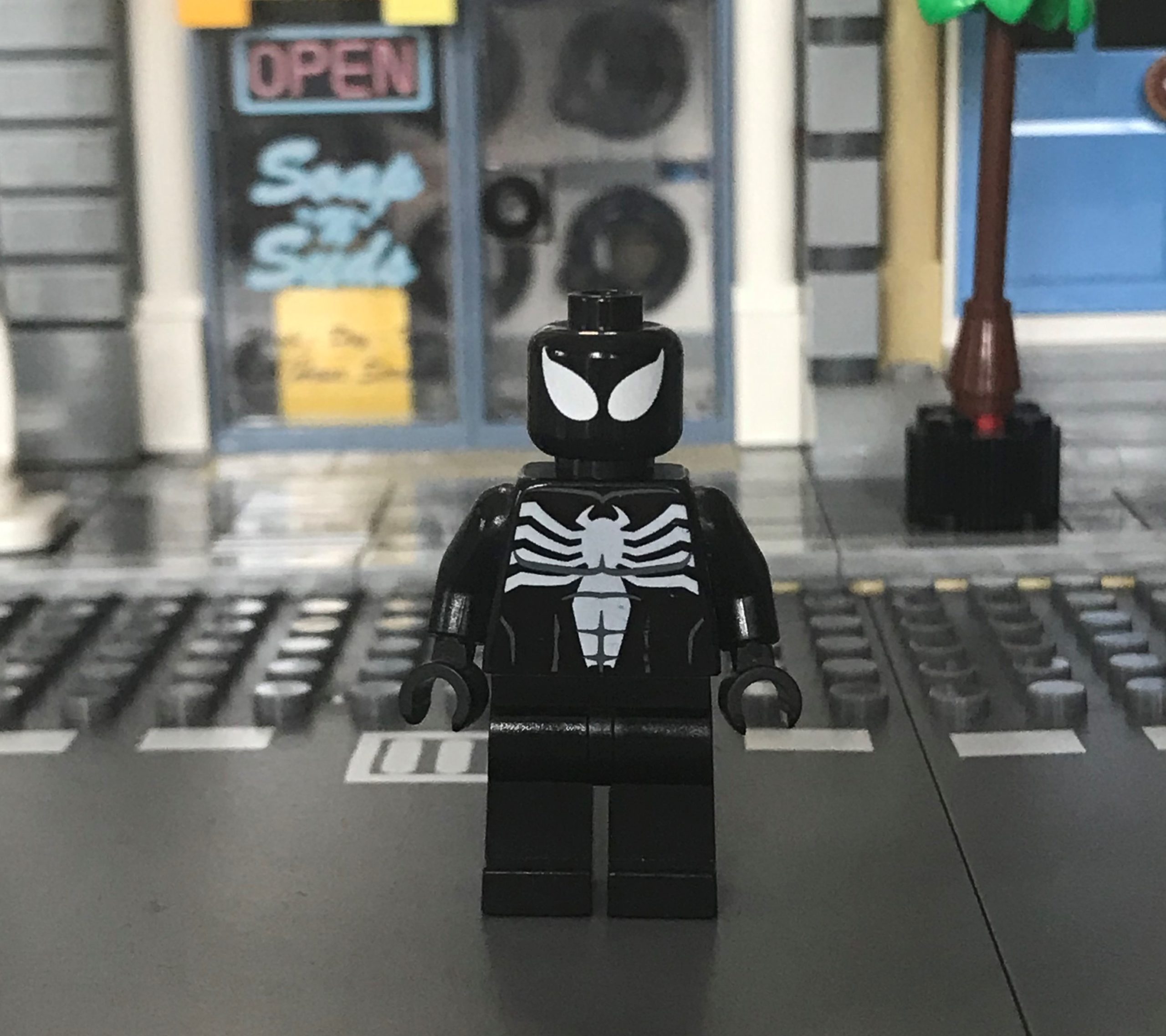 You will only need two things to make this black-clad version of the iconic wall-crawler. Any Venom minifigure (which is pretty easy to find given how many sets LEGO includes Venom in these days) and the Symbiote Spider-Man head from Firestar Toys. All you do is take off Venom's head and replace it with the Firestar part. Super easy! Plus, it's way cheaper than the official rare one LEGO has put out.
Black Panther
Black Panther has been getting the minifigure treatment since 2016, alongside his MCU debut in Captain America: Civil War. Though LEGO nailed King T'Challa's look from his movie appearances, the closest thing we've gotten to a comic accurate look in from the 2020 Avengers line, but I believe this is a loose interpretation of Square Enix's Avengers game.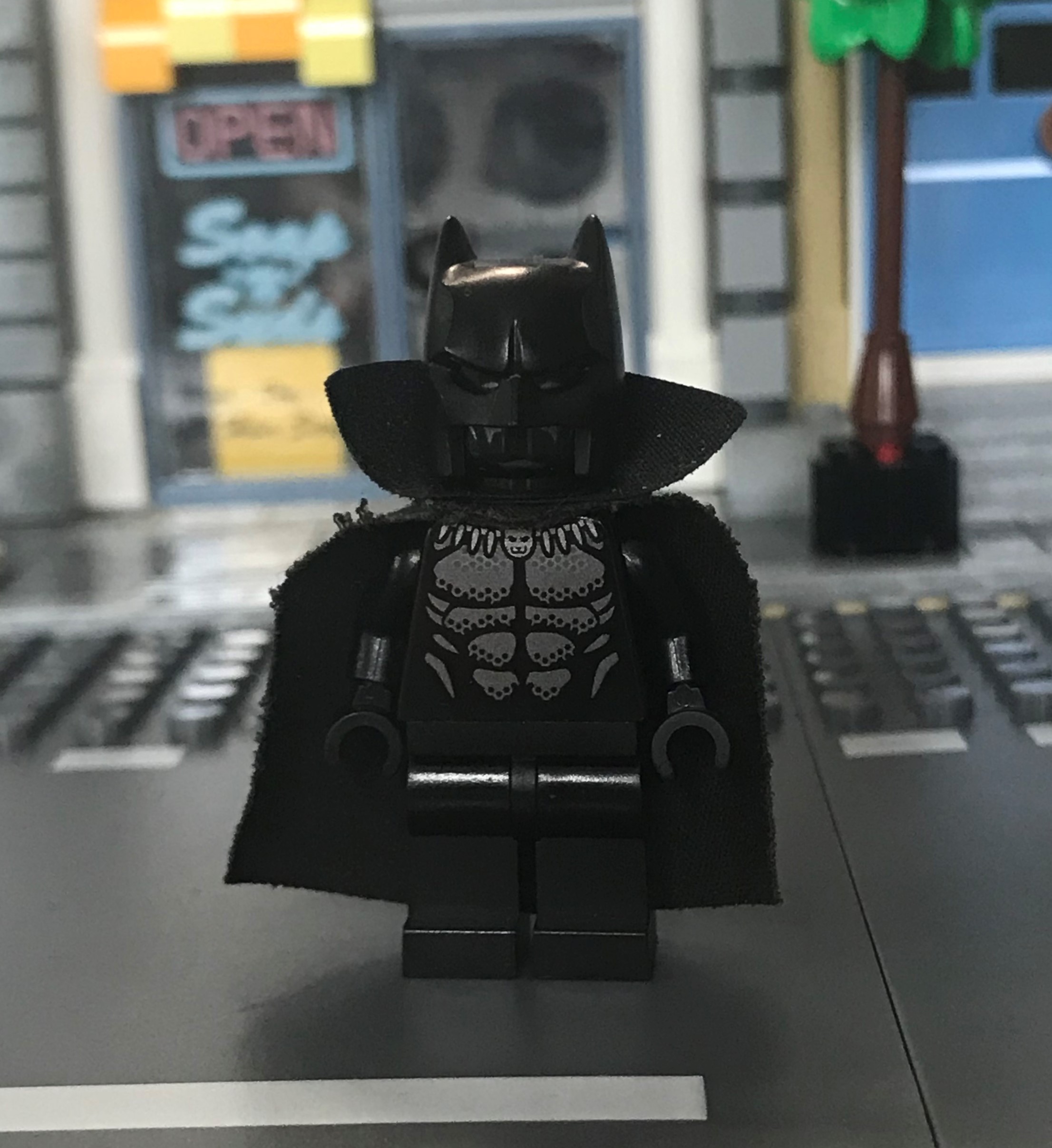 Get the Latest LEGO Sales & Deals
To make Marvel comics LEGO Black Panther, you will need the aforementioned 2020 Black Panther, a black cape and the Batman cowl with short ears and open chin. Many interpretations of Black Panther utilize a double cape look: one that runs down the back and another that surrounds the neck. The Batman cowl (which can be found in a majority of Batman sets since 2015) is, in my opinion, more accurate to T'challa's look than the horns the LEGO sets use. And there you have it; a more regal, Marvel comics accurate LEGO Black Panther.
The Thing
As I said in the opening, we have never gotten a LEGO version of Marvel's first family: the Fantastic Four. We did get them in 2013's LEGO Marvel Superheroes, but that's not the same thing. So, with that in mind, I attempted to bring my favorite member of the Four to the world of LEGO: The Thing.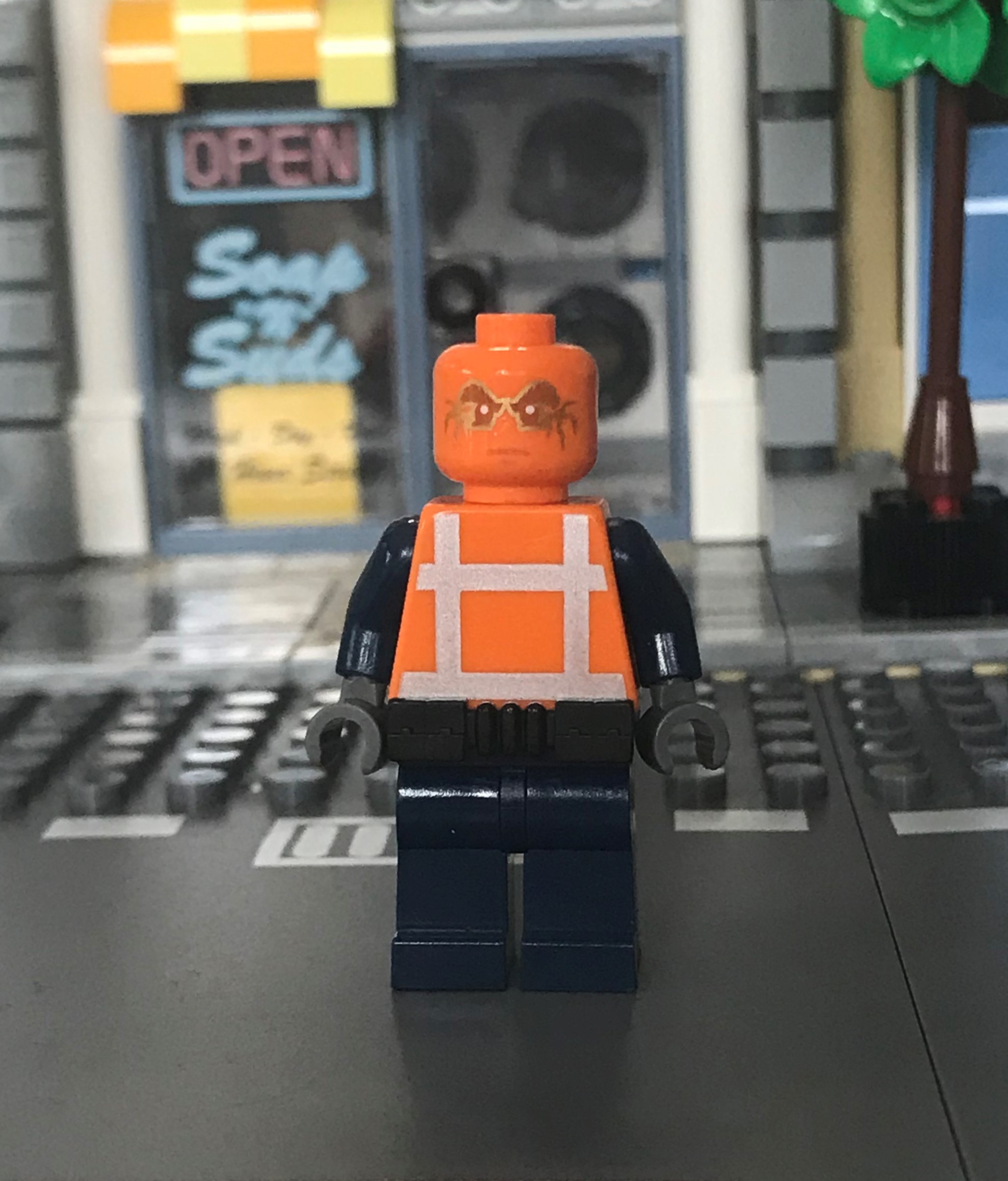 To make this rock-skinned juggernaut, you will need a set of navy blue arms, a navy blue leg piece, a black utility belt, a pair of grey hands, the torso from 2014's LEGO Movie Emmet, and Cole Airjitzu's head. You will need to use the backside of Emmet's torso to make it work. I admit it's not perfect, but I do think this is almost as close a way to nail Thing's orange hue. Would The Thing be in big-fig form if LEGO ever releases it? Almost 100% yes. But until that day comes, this will have to make do.
Falcon
Falcon is the closest character on this list to having a comic-accurate minifigure released by LEGO, though it was made to resemble Disney XD's Avengers Assemble, not the comics.
This custom version of Falcon is an amalgamation of both the Falcon minifigure mentioned above and the Falcon from the 2020 LEGO store exclusive minifigure pack. The head and arms come from 2014's Falcon while the torso, legs, and hair come from the 2020 version. You will also need thin red shoulder armor and a pair of red hands. I'm really happy with how this version of Falcon came out!
Doc Sampson
One of the more obscure characters on this list is Doc Sampson, a member of the supporting cast in several Incredible Hulk storylines. Needless to say, I don't think LEGO will be making this character anytime soon. But the second I got Jay Garrick from the DC CMF series, I knew I needed to make him.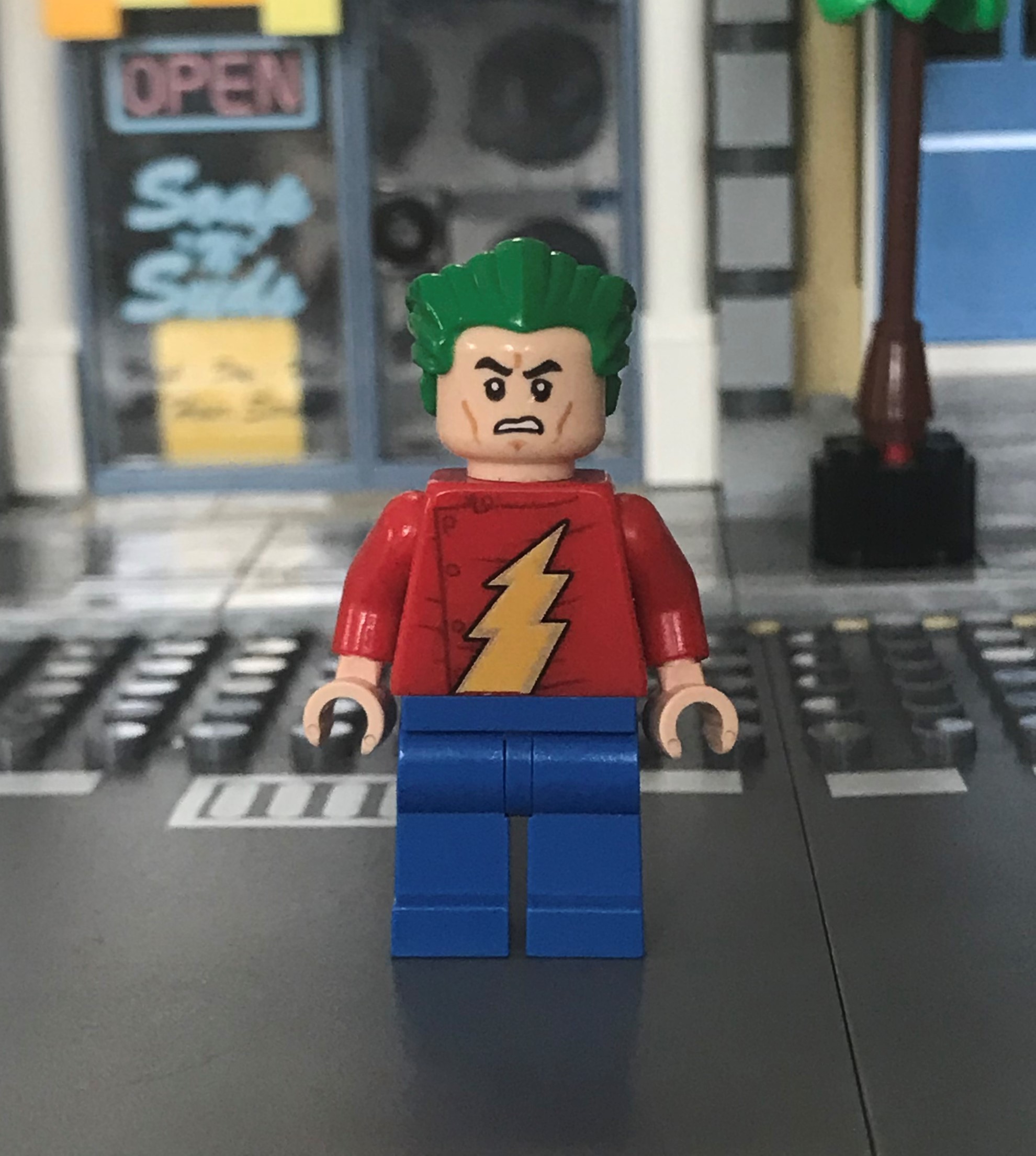 You will only need four parts to make Doc Sampson: 2012's The Joker's dark green hair, a standard angry clone face that can be found with many Star Wars minifigures, Jay Garrick's torso, and a pair of blue legs. That's all there is to it!
Iron Fist
Iron Fist hasn't had a minifigure since 2013 and that one was based on Ultimate Spider-Man, not the comics. The white suit version of Iron Fist is one of the more recent creations from Marvel on this list, debuting in 2010. To make this Iron Fist, you will need the 2013 Iron Fist head, Sensei Yang's torso from Ninjago, Titanium Zane's legs from 2016's Ultra Stealth Raider, the yellow/white dual molded arms from the Dog Sitter from the Series 19 CMF, and two yellow power bursts (mine are from 2018's Ebony Maw). Another obscure outfit from this list, but a cool one nonetheless.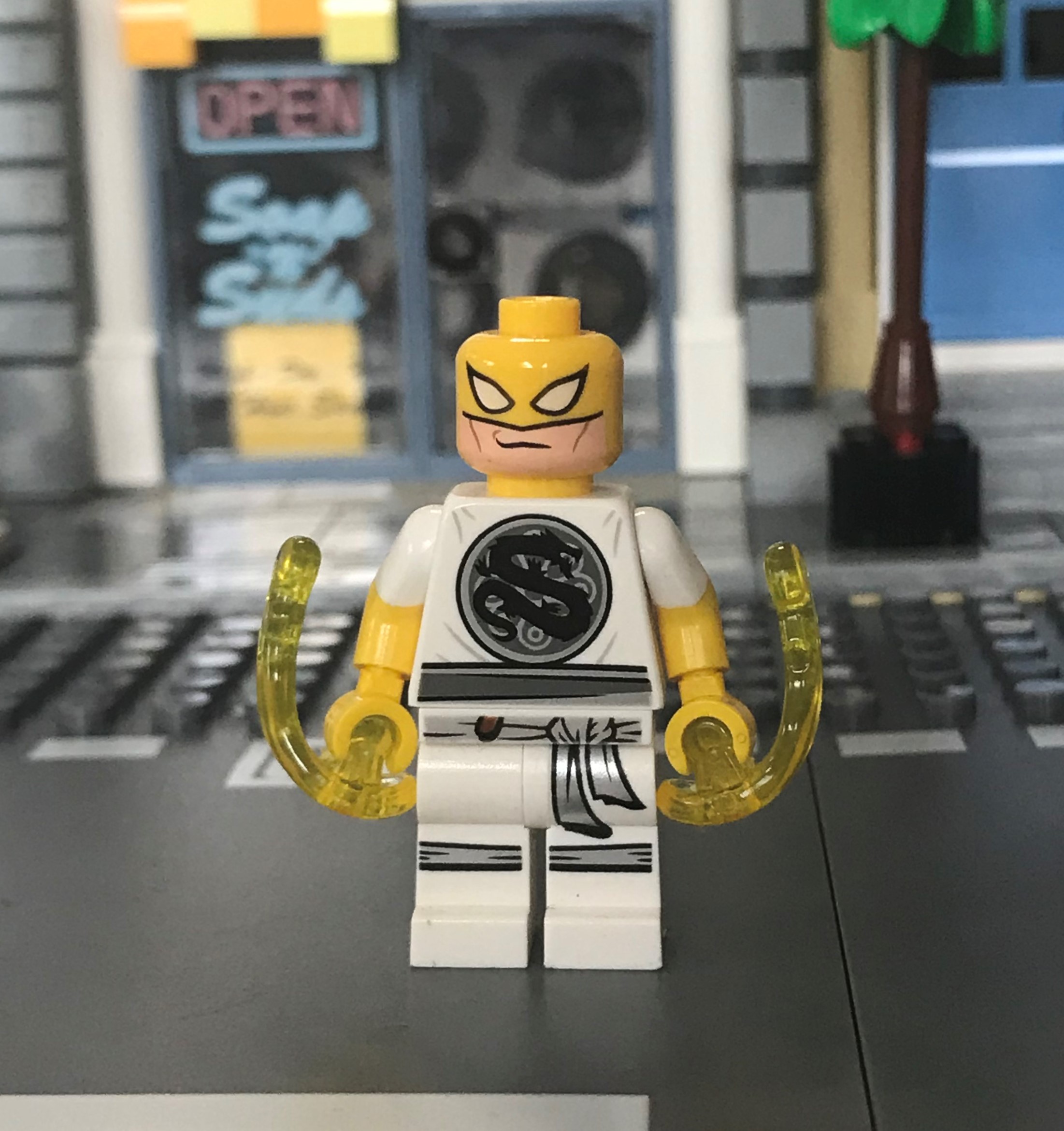 Sentry
Last but not least is Sentry, one of Marvel's attempts to mimic Superman and a most interesting one in my opinion. Sentry first appeared in the year 2000 and was a prominent character in the mid-2000s Dark Avengers storyline.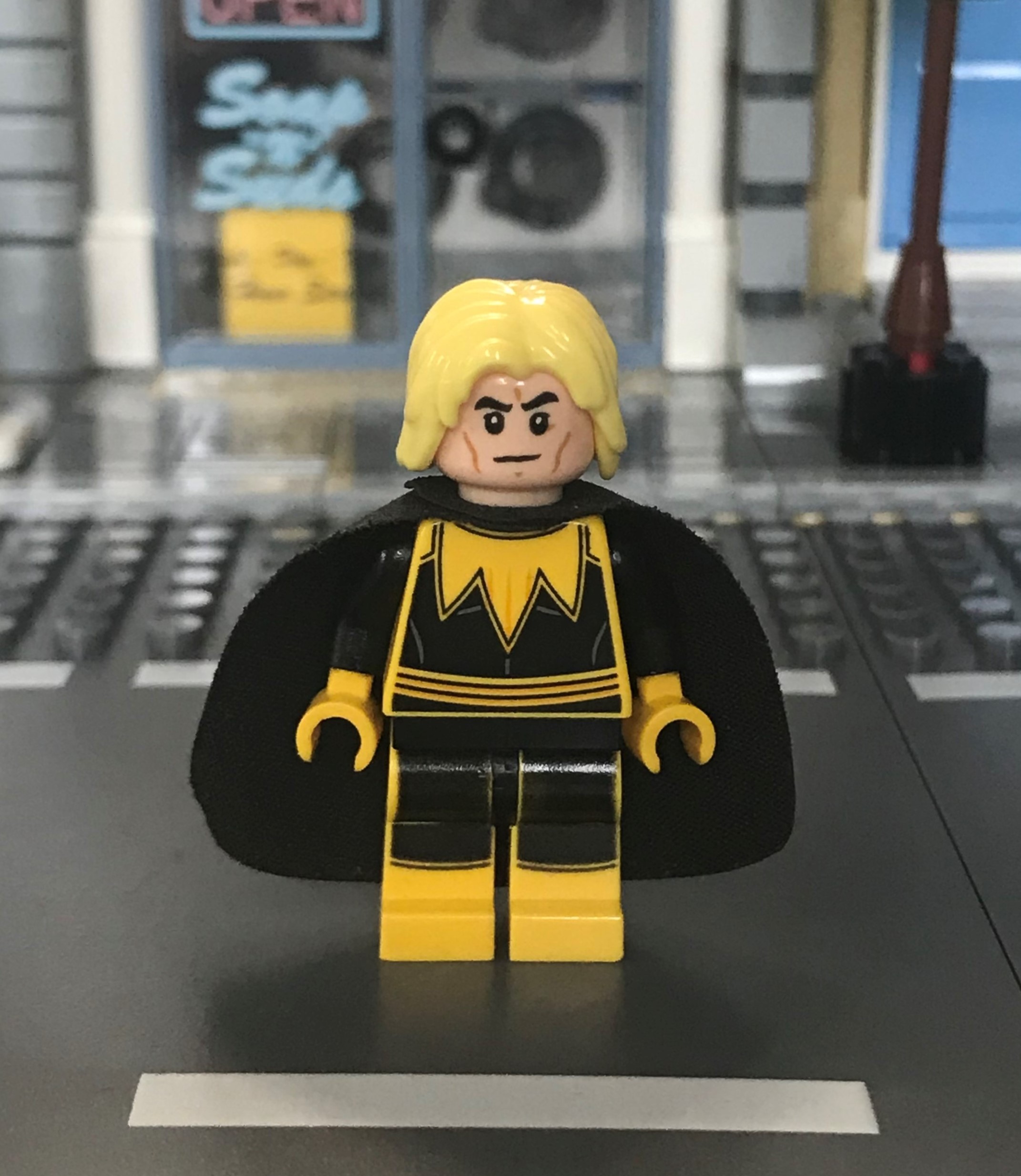 You will only need parts from four minifigures to make Sentry: Thor's hair from either his Avengers or Age of Ultron minifigures, Sinestro's torso and legs, a standard face (the standard clone face is fine), and a black cape.
Well, that's all I have for now. As always, let me know if there is a certain comic figure you would like me to attempt or another theme altogether. Until next time, Ciao!
Get the Latest LEGO Sales & Deals