Ladies and gentlemen, since the beginning of July, we've been having interviews with AFOLs of different kinds. On September 18th, we took a break from our regular interviews, and started something different: Meet the team of the FireStar Toys blog. As you may have noticed, there is a great variety within our team, and we are all more than happy to tell you more about ourselves.
Today we have Jack, a.k.a. jampotstudiosfilms on Instagram and Jam Pot Studios on YouTube. The interviewer, Kamran, has recently joined our team of bloggers.
Jack is a member of the blogging team who specializes in MOCs and stop motion. With over seven thousand subscribers on his YouTube channel, Jam Pot Studios, he regularly posts stop motions with advanced visual effects and smooth animation as well as MOCs varying from small designs to display minifigures, to huge and impressive play sets full of detailing.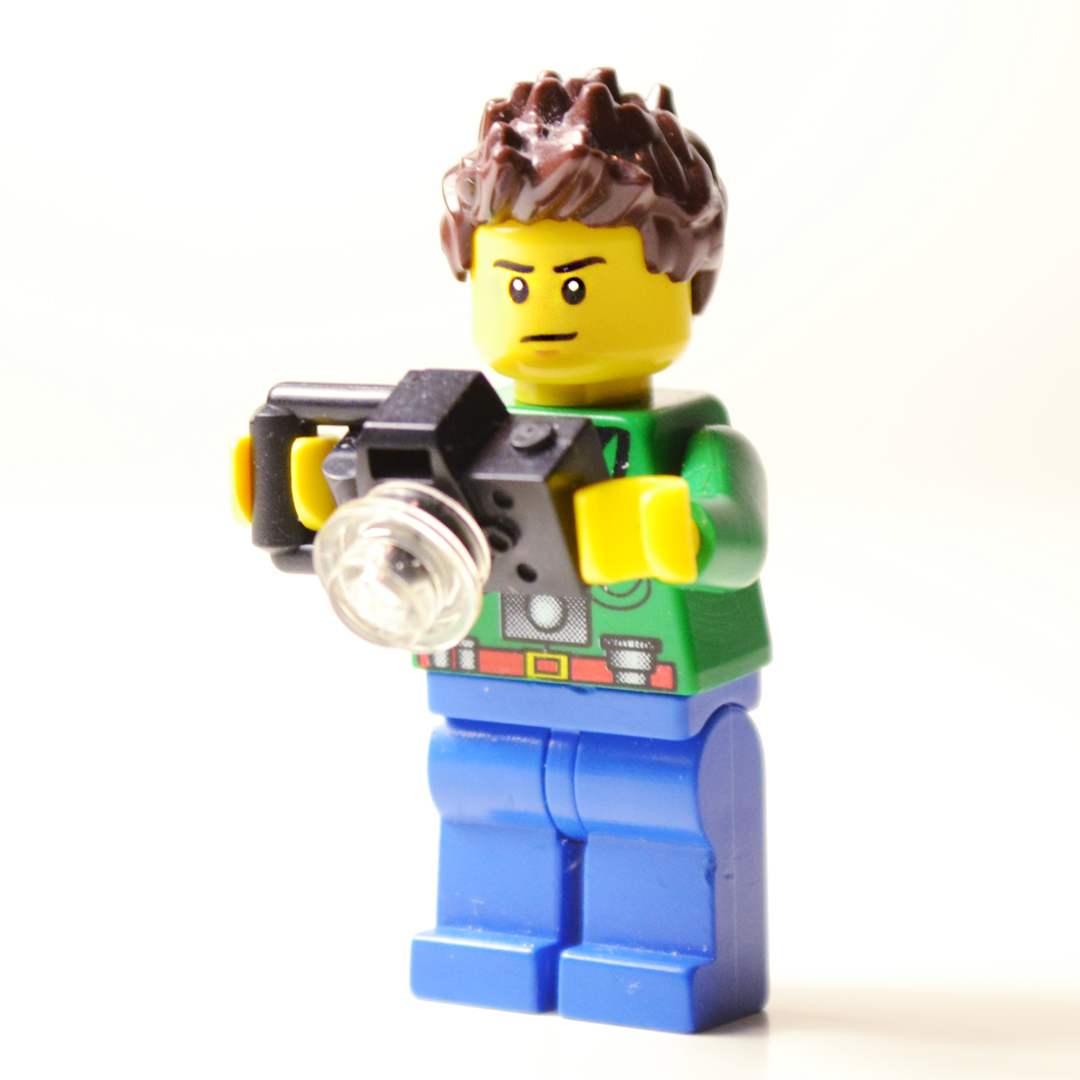 How did your journey with LEGO, animation and blogging begin?
It's hard to put a number to it, but I dimly remember having some DUPLO, so I'd say most of my nearly 25 years! It's certainly been a big part of my life from an early age. I remember getting a tiny Fright Knights promotional set at a Little Chef (a now-defunct roadside diner chain here in the UK) and having Basil the Batlord take command of 4709 Hogwarts Castle – that was 19 years ago!
As for animation and blogging, I started doing them both in secondary school, around 11 or 12 years old. It's hard to remember exactly when, but I started creating short brickfilms (most of which aren't online anymore) and uploading content to blogs around the same time. Usually, my own blog would be behind-the-scenes or trivia about my animations, so starting to write for Firestar Toys a good 10 years later about such different topics was an interesting but dramatic change. I've enjoyed it though; my work for FST has mostly been about how LEGO have adapted myths and legends, or superhero comics, all topics I really enjoy and have a lot to say about.
How did you start blogging about LEGO?
A long time ago, I actually used to do write-ups about the characters and worlds featured in my brickfilms. This was usually about my Vampire Town animations, but sometimes I'd go in-depth about easter eggs in my Marvel Brickfilm Universe content, or show some behind-the-scenes material. It was nice to be able to have somewhere to note down my thoughts for anyone interested in knowing a little more about the process behind my brickfilms.
When Firestar Toys approached me about their blog, I knew I wanted to do something different. I'd never really written set or minifigure reviews, so that new challenge excited me.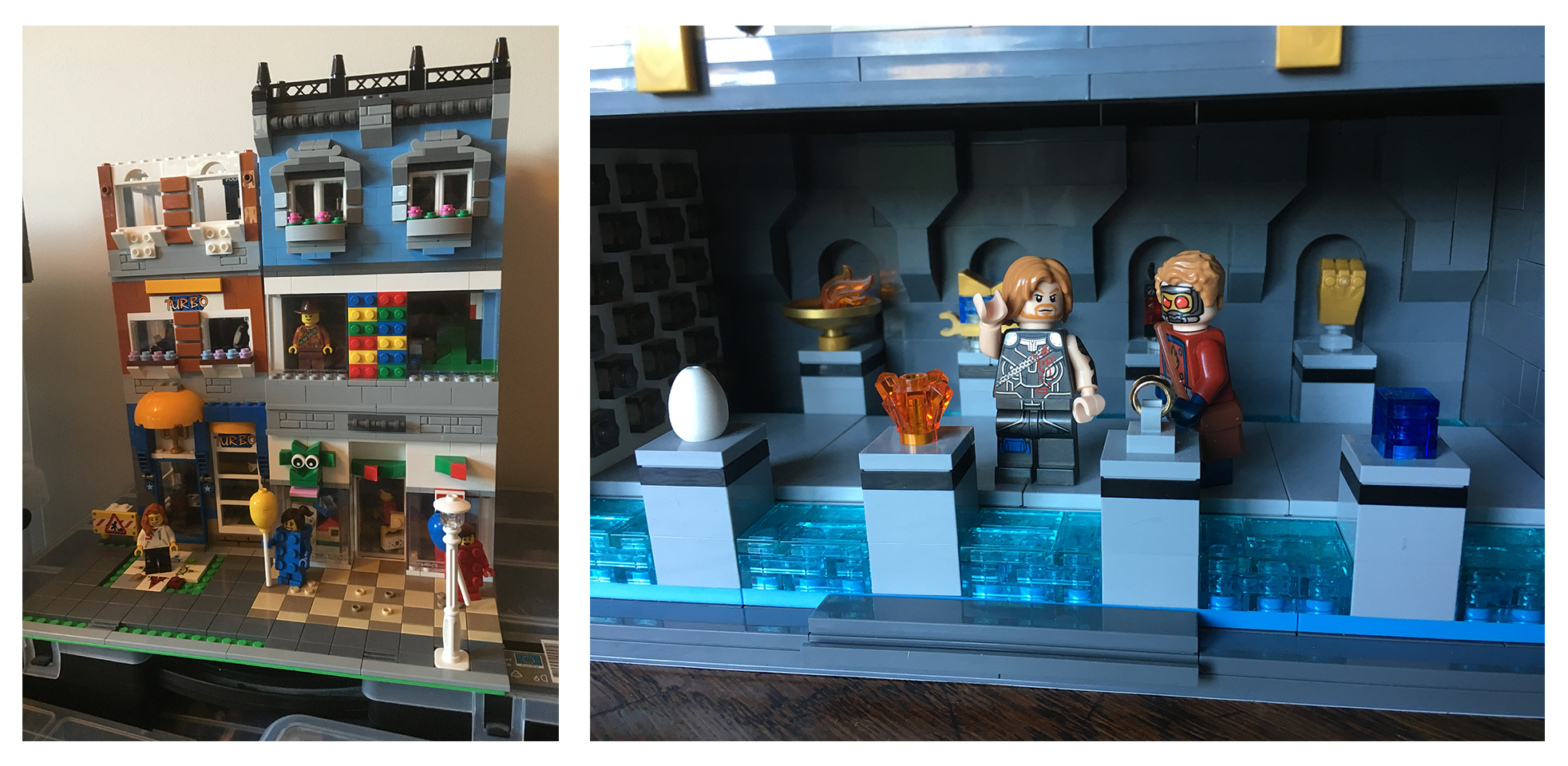 What advice would you give to anyone who wants to blog?
Finding a subject that interests you is the first step, but not the only step. Once you know what you want to write about, you need to develop your own, authorial voice: the tone of your posts. That's something you'll only discover over time, the more you write, the more other blogs you read, and the more feedback you get from other people. Your written "voice" is what will either make your blog stand out and succeed, or see it lost in a sea of similar material.
What do you collect? Sets? Minifigures?
Both actually. I'm not the most avid collector but I do have a sizeable assortment of Marvel, DC, Star Wars and other minifigures. I like to army build things that LEGO don't really make packs for or large quantities of: the Eternal Empire from Star Wars: The Old Republic, the Ravagers from Guardians of the Galaxy, and a lot of smaller collections of historical or fantasy figures. My latest project has been collecting centaurs now that LEGO have made a centaur leg piece!
I collect sets, though most end up being taken apart after a few months to join my parts bins. I build a lot of MOCs, and can't keep everything together forever. That said, a lot of my Marvel and DC vehicles have stood the test of time. I don't think I can bring myself to take apart the Green Lantern jet from 76025.
Also, I collect buildings. I have three modular buildings
so far (Corner Carage, Assembly Square and Palace Cinema, plus two custom ones of my own design) and a few of the larger Ninjago temples, like the Temple of Airjitzu.
Do you build digitally before you build physically? Or make a draft of the build with random colored parts before moving on to the main build?
It depends, but generally I just go for it and build from scratch. Occasionally I'll design something digitally, but usually only if I'm not feeling confident about a technique or getting the look of something right. For example, I built both of my custom modular buildings with little to no prior planning, but spent quite a while designing an old Stark Industries warehouse MOC in order to make sure it was going to be the right size and relatively sturdy.
What is your biggest challenge when building?
One of the things I struggle with the most is parts quantities. With a smaller build, like a monster or a vehicle, I don't need large quantities of actual bricks to fill out walls, but locations for brickfilms or just custom buildings are another story entirely. I have a sizeable collection of loose pieces, constantly growing, but until very recently that didn't include large quantities of 1x or 2x brick, so I'd struggle to build up walls or larger structures. You can see in my early brickfilms that a lot of my locations are either quite small, or use card for walls.
For one of my current building projects, Knowhere from Guardians of the Galaxy, I've actually had to stop building it for a while in order to slowly accumulate enough light bley and blue bricks for me to be able to build the overall MOC's structural walls.
Do you have any advice for other builders? Tips?
I think my main piece of advice would be to not let a lack of confidence stand in the way of building. Like anything, you don't get better at building through thinking about it, you get better through actually building. That means a lot of what you build is going to truly suck, but nothing's ever a total failure, because you're just learning as you go.
A lot of my friends are more experienced AFOLs, and seeing what they build is both intimidating and an amazing learning experience. I'm fortunate to know them in real life, but the great thing about the internet is that there's a plethora of builders to follow online who are just as good. Anyone can search up building techniques and designs and learn from them, and every one of those amazing builders started out rubbish too.
So don't be afraid to just get busy building, and don't be too put down when your first tries at something don't succeed. Practice is key!
What's your favourite stop motion you've ever made and why?
That's such a tough question! There are lots of different stages of creating an animation, so one project might have been my favourite actual experience animating, while I had more fun editing another.
I produced a few conceptual short films in 2017 called Weird World Tour that I've been able to release on YouTube this year, and those weren't just a lot of fun to make, I'm actually very proud of the outcomes. The idea is that this team of scientists and explorers become involved in strange phenomena around the world. One animation is themed around opening Pandora's Box and unleashing creatures from Greek legend (which I'm a huge fan of) while the other was about trying to put back a bunch of animals that had been moved to the wrong habitats on the other side of the world.
They were two of the most complicated animations I've ever made. Despite being no more than 3 minutes each, they were full of effects shots that took me whole days or even a week to complete, but I think the results were worth it in the end.
But by the same token, I love the writing process, and from 2014 onwards I worked on a collaborative project called the Marvel Brickfilm Universe that gave me the chance to tell some really fun and interesting stories. Some of my animations for the MBU were purely action, but I did love trying to tell multi-part stories with my friends, so even though it had its ups and downs, that period of my stop-motion journey holds a special place in my heart.
Who has been an inspiration to you?
That's a big question! Over the years, quite a few writers and filmmakers have inspired me. Christopher Nolan's movies about memory, time and the notion of self really intrigued me, and challenged me to try to craft more interesting stories in my non-LEGO work, but creators like Joss Whedon and author Derek Landy (the writer of the Skulduggery Pleasant series) have probably had more of a visible effect. Both of them fostered my interest in urban fantasy and episodic structure, which you can probably see a lot of in my MOCs, minifigures and Vampire Town animation series.
Do you create some sort of storyboard before you start? Or do you just go with the flow?
Generally, I create a shot list, which is just a table listing Scene, Shot Number, Shot Type, Description, Additional Notes, and often will have reference images. I can go into as much or as little detail as I want or need, while still giving myself freedom while actually animating in case something doesn't work or I have a better idea.
I'm not very good at drawing out storyboards, and since my shot lists are purely for my benefit, they work fine.
Stop motion is hard on its own. But what is your biggest challenge while animating?
At the moment, my biggest challenge is matching larger movements between frames. Most animators will use something like Dragonframe, which shows you your previous frame as you take the next one. My current camera does not support live viewing, and with COVID-19's effects on this year I haven't been able to upgrade my equipment, so I'm still having to guess everything. Sometimes that's fine, but usually when it comes to action sequences, I actually find it quite hard to remember or choose the trajectory of a moving object.

What software do you use?
A whole variety! I do all my editing in Adobe Suite CC (Premiere Pro, After Effects, Audition and Photoshop). If you're looking for good software, I'd also recommend Serif MoviePlus and HitFilm Express, which are more affordable and mostly as good.
Honestly though, I wouldn't recommend shelling out lots of money on software until you've got solid foundations: story, animation, cinematography. To any brickfilmers just starting out who feel like perhaps because they can't afford After Effects that they're missing out, I'd say try not to focus on that, and instead really tackle the challenge of understanding how to tell a story, both in writing and in your choice of shots, and become the best animator you can be. Once you've become a whiz at those things, you'll either be in a better frame of mind or place of experience to start learning complex visual effects, or you'll find you don't want them as much. I know plenty of brickfilmers who do as much as they can in-camera, and I have an astronomical amount of respect for their dedication to doing so.
Are there any tips you can share with us?
Aside from what I've already shared, I would definitely suggest making what you want to make rather than making what you think others want to see. That goes for both MOCcing and brickfilming. Both are very niche, and your chances of attracting a huge audience is going to be very slim. You will be much much happier and feel more fulfilled if, when you get to the end of a difficult project, it's something that fills you with joy to see and to be proud of. Build and animate what excites you!
Over the past few years, a lot of my projects have been incredibly niche and received virtually no attention. My last animation was a mockumentary for a fake tokusatsu (Japanese special effects) show, and I've created a lot of minifigures of characters from podcasts I like. Nobody really sees them or is interested in the same way they are in my Marvel stuff, but honestly, I had more fun making them than I have done on a lot of projects where I'm actively trying to fish for likes.
Do what makes you happy 😉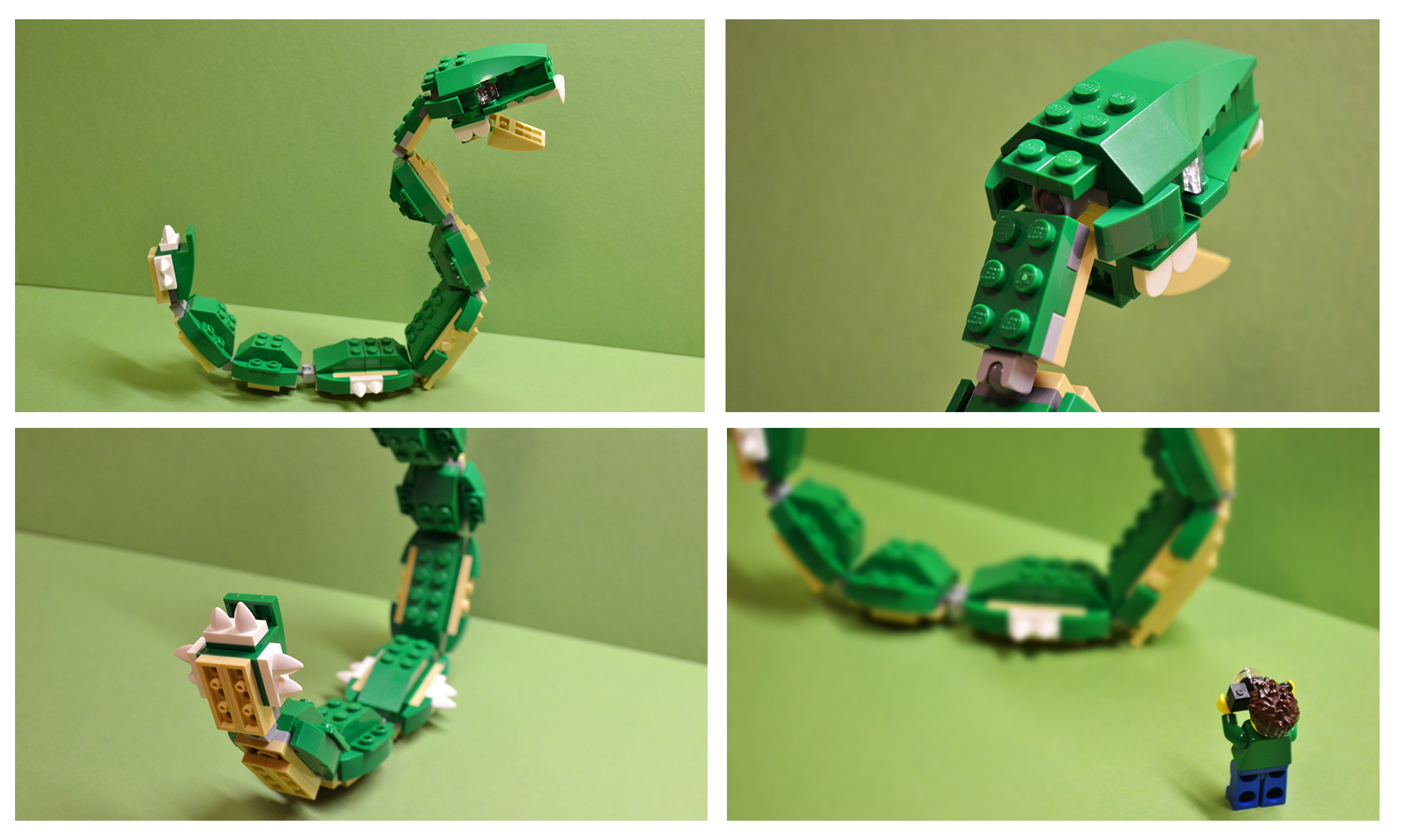 And that's it for today's Meet the Team interview. Thank you, Jack, for taking the time to answer my questions. As for the rest of you, don't forget to check out Jack's Instagram page and YouTube channel!
Get the Latest LEGO Sales & Deals