It's safe to say that we would all love to be able to combine our love of LEGO with professional branding. Whether it comes to introducing yourself at a networking event, or leaving a client with a lasting image of your brand – that initial impression means everything to people. What better way to make that first impression than with uniquely branded minifigures which will captivate individuals and make your brand memorable?
Unfortunately, LEGO don't offer such a service – and there are many fine legalities around branding and licensing which prevent custom printers from simply branding minifigures with custom-printing. With that said, LEGO are not the only people to offer minifigures – so today we are going to look at how you can get your hands on your very own branded minifigures.
I am excited to introduce you to a new venture – 'Minifigured.com'. Now, with this new website, you will be able to get your hands on branded minifigures – meaning you can use them for everything from business to special occasions. Minifigured.com are a company who are passionate about branding – and they use their love for branding (and minifigures!) to help everything from large-scale events to small and intimate business cards come to life with stunning detail.
Now I know what you're thinking – these minifigures look great, but why are they not LEGO minifigures? Well, the minifigured.com team have an answer for that too.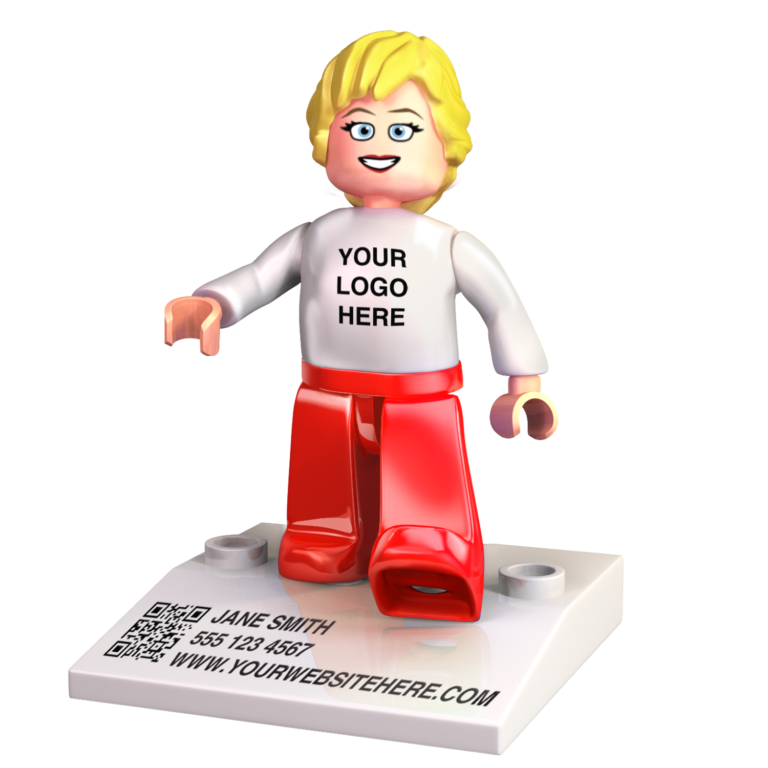 The following can be found on the website's FAQ page:
---
Sadly, The LEGO Group no longer permit for their products to be branded or associated with a third party in any way. This ruling is based on the view that it infringes on their minifigure trademark. Unfortunately, this means that branding a minifigure, could result in you, your company or clients (if the project is intended for third party) being taken to court by The LEGO Group. For this reason, we do not use LEGO minifigures.
The minifigure we use is compatible with the LEGO system and all other leading brick brands. In fact, our minifigure has more articulation than a LEGO minifigure, with a tilting head and twisting hips, allowing you to create more natural poses.
---
It is worth noting that although these are not LEGO minifigures, they are compatible with the LEGO system – meaning you can use these unique minifigures in your LEGO projects still.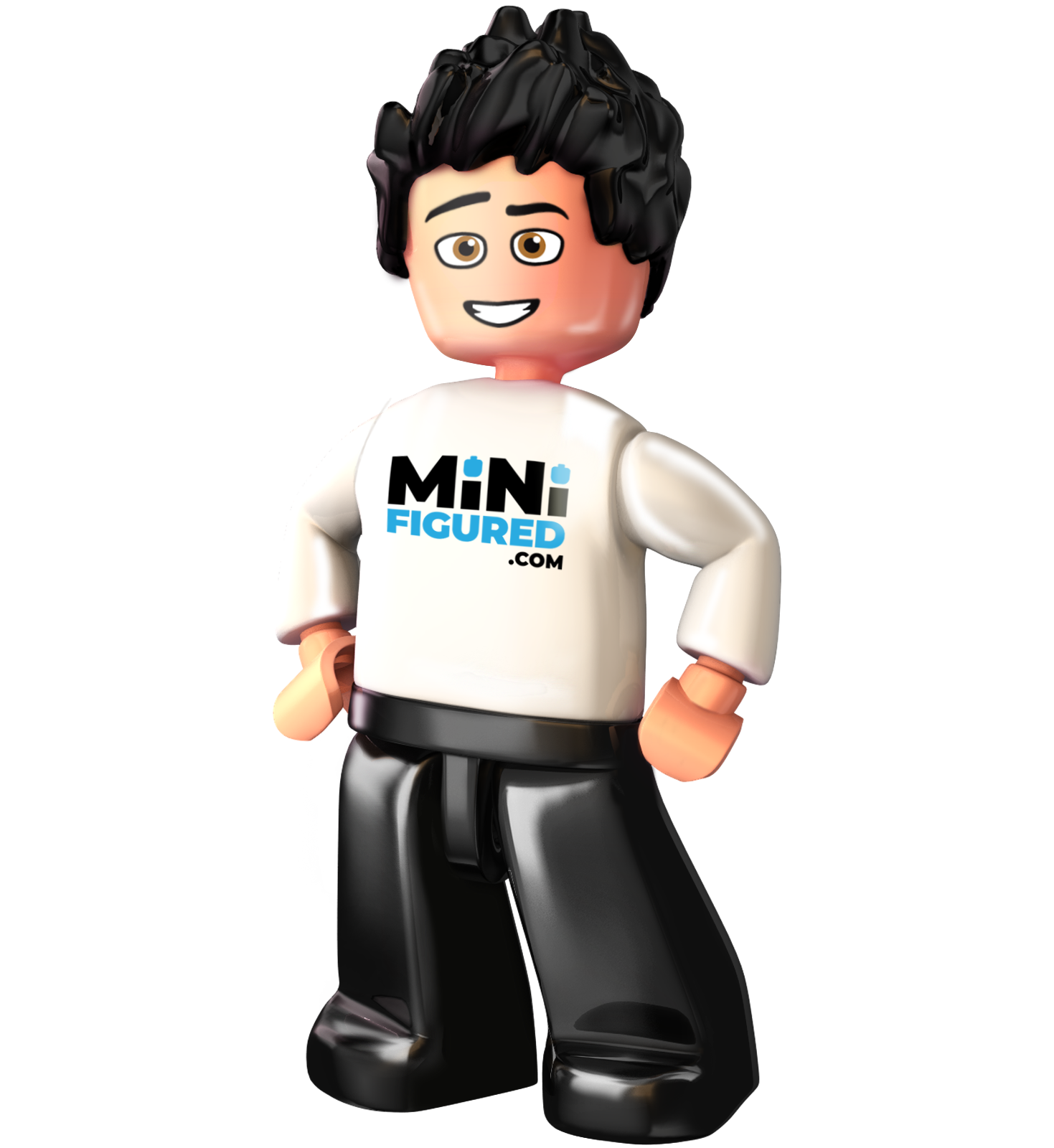 So, if you have been looking for a way to get your hands on branded minifigures then this may be the way for you to do just that! Whether you've got a large-scale project in mind, or want something smaller for a wedding or a special occasion, minifigured.com provide you with the opportunity to realise those ideas. We are excited to see this brand-new company grow and expand – bringing a much-needed level of diversity to the world of construction figures and sets. It will be excited to see where branded minifigures begin to crop up soon!
That's all for today's shorter, summary-style article. We usually would write more for you, but I just wanted this to be an introductory highlight on this great new company. Will you be getting your own branded minifigures? Let us know what you think in the comments below!
Don't forget to check out some of my other blog posts here, too!