It's that time of year again – the time when minifigures, set info and even set images are leaked. At the time of writing this, we have just received rumours on the new LEGO Star Wars sets that will be releasing from January to May 2021. Today, I would just go through them and give my AFOL opinion on them. However, I need to go through a plethora of disclaimers to save myself from being cancelled.
First. These are rumours. They aren't set in stone, nor could be right. However, those who have revealed this information (promobricks, stonewarsde, lego_fans_news), have a good chance of being right, considering their great track record. I will also not be revealing any leaked pictures of sets or minifigures as that's not going to be fun for me. I also want to state that I am not a fake fan of Star Wars as I have been collecting this theme since 2013. Why do I mention this? Let's just say I'm not a fan of the rumours that we have heard so far.
I'd also like to take this opportunity to say that I wholeheartedly respect the designers and the LEGO team who put countless hours into the process of making and distributing the set. I wish to only criticise their work as a true LEGO fan, and not as a hater. Yes, we also have seen these sets, so I shouldn't criticise it. However, just by going off what is rumoured, and the prices that is coming off these sets, I'm going to make some early judgements.
Finally. Yes. It's a toy. So is Harry Potter, and we get sets that satisfy both adults and children alike. I know I shouldn't rant about a toy. But if there's a chance LEGO can hear this, it could make an impact on future waves. I also want to state that all images are from sets that have been released before, but I want to just give you something to look at.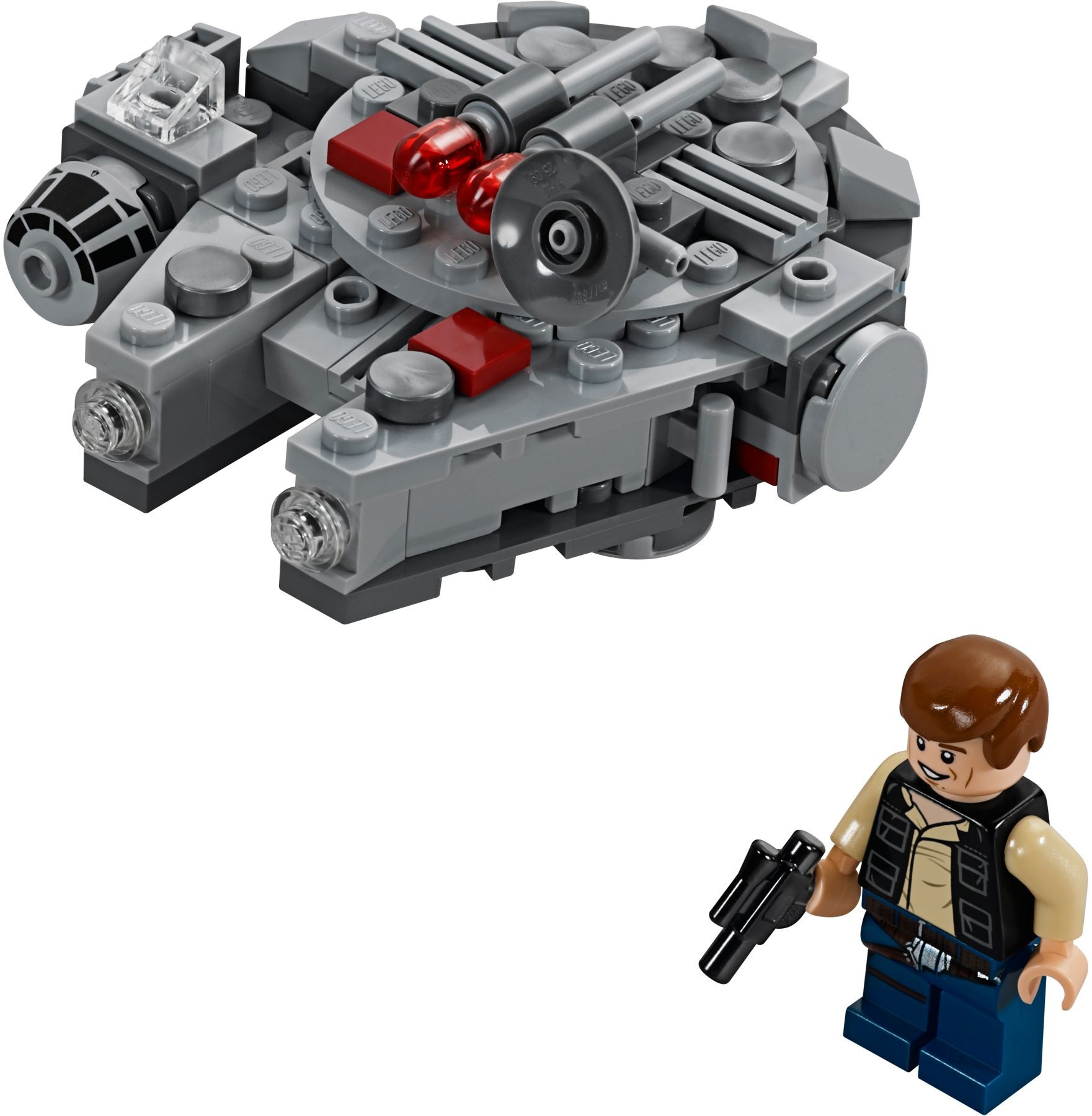 RUMOURED (75295) Millennium Falcon Microfighter
So this is our THIRD Millennium Falcon microfighter. Star Wars has thousands of ships that could be turned into a microfighter. So why this? Yes. It's the iconic ship from Star Wars. And yes, kids will want to get it. Those who also don't have it can finally get one. But seriously? This? Come on LEGO. You could've given us a new ship instead. The rumoured minifigure is Han Solo in a brown jacket, leading many to believe it's a Hoth variant. But I don't really care too much. So right off the bat, I'm not too impressed. This set is rumoured to be $10 USD.
RUMOURED (75294) Tauntaun & AT-AT Microfighter
This seems cool I guess, even though it'll be our second AT-AT microfighter. Like the Dewback and Bantha Microfighters from previous year, the Tauntaun will be brick-built, and will most likely look cute. But I don't have much to say about this. Again, being a Microfighter, this will probably retail for $10 USD.
RUMOURED (75296) ???
There's literally no information about this set at this time, however, it's rumoured to be a Microfighter. But some information says that it could be cancelled.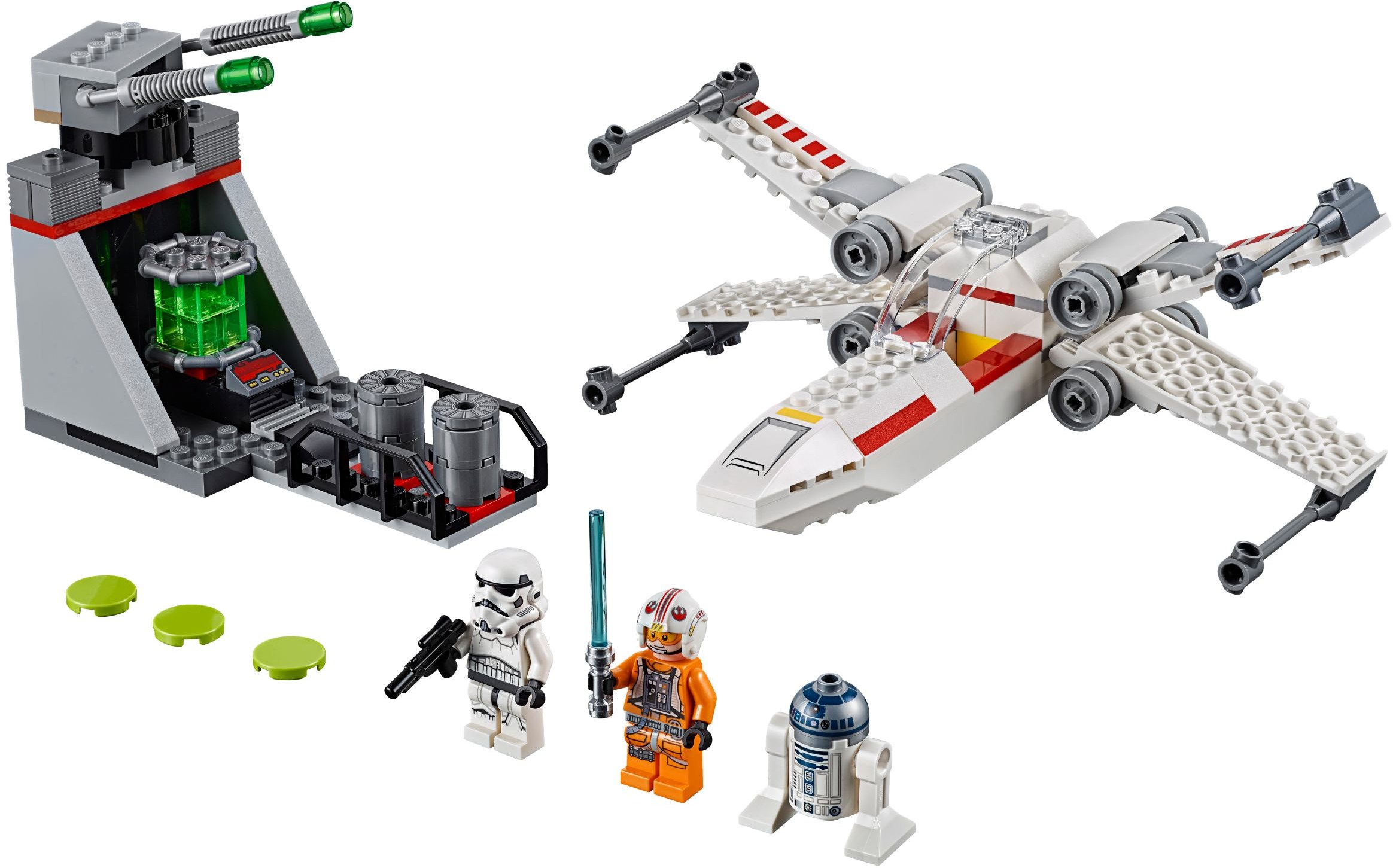 RUMOURED (75297) 4+ Resistance X-Wing
This will probably made in the same vein as the 2019 4+ X-Wing set. It would be extremely sized down, using very simplified parts, and a small side build. I'm guessing is that we're probably going to get a Poe Dameron and BB-8. Maybe we'll also get a First Order Stormtrooper to go against. I don't really have an attachment to 4+ sets, but again, there are so many ships in Star Wars, and they decide to redo an X-Wing. They could've made a Y-Wing or literally anything else. Anyways, I don't have much of an attachment to these sets, as I'm not the target audience. Like the other 4+ X-Wing, it is rumoured to retail for $30 USD.
RUMOURED (75299) Mandalorian Hero Vehicle
This is the set that I'm most hyped for, and the one I'm most likely going to get. Retailing for $30 USD, I'm guessing we're going to get a speeder for the Mandalorian. It'll probably look very run down and rustic. I'm guessing we are going to get the Mando himself, in hopefully his Beskar armour, a second protagonist, and probably a Stormtrooper. Anyway, a cheap set, from a new show that will probably be good. I'm probably getting it.
RUMOURED (75300) TIE Fighter
Now this is where everything could very likely go downhill. A $40 USD TIE Fighter? I mean for years, LEGO Star Wars fans have been complaining about how expensive the sets are. So I'm guessing LEGO finally listened. But this is worse. Let me explain. The most recent TIE Fighter, released in 2018, was $70 USD. Basically, LEGO is going to massively downgrade from the previously beautiful model. And guess what? The leaks confirm this. Apparently, the cockpit piece is basically the size of the older ones, but the wings have taken a shrinking pill. I'm not excited for this change.
I get that LEGO wants to try something out so that kids can get a hold of iconic Star Wars ships, but I hope it doesn't become the new norm. We're getting a rumoured three minifigures in the set – one of them rumoured to have short legs. My best guess is a Tie Fighter Pilot, a Stormtrooper and some other imperial minifigure. There is a rumour going around that it will be a protocol droid. In my opinion, I'm not too excited by this set, and I don't think other adult fans will be too impressed either. I'm just glad I was able to get my hands on the latest one from 2018.
Get the Latest LEGO Sales & Deals
RUMOURED (75301) X-Wing
Same thing here. This set is rumoured to be $50 USD. To put that in perspective, the one that released last year (2019) was $90 USD. That's a $40 USD gap that most people aren't looking forward to. Again, it will be severely downsized and will lack much detail. I'm guessing we're going to get three minifigures. I'm certain (my guess) that we're going to receive Luke Skywalker in his pilot jumpsuit, and of course, R2-D2. We'll probably get another Rebel pilot. I don't actually own an X-Wing so I'd rather just go pick up the 2019 one that's still on store shelves
.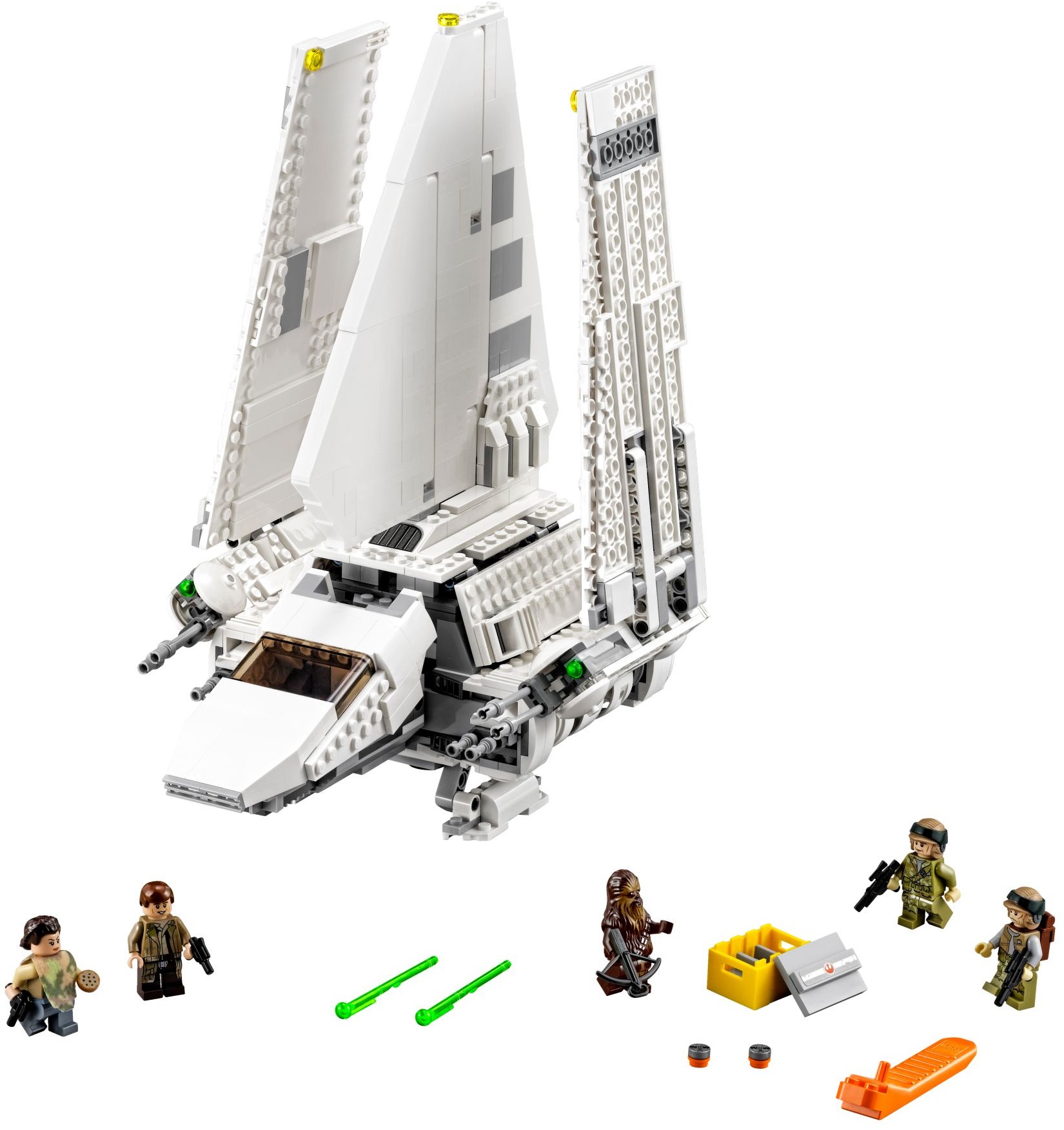 RUMOURED (75302) Imperial Shuttle
This is the one that has a likelihood of being the least worst. By no means am I saying it will be amazing though. But I think it's due time for a remake. The last one released in 2015 for $80 USD. This one is $70. It's only a $10 USD price difference. However, once you account for inflation, the price gap doesn't seem as promising. Again, it will probably be downsized and will have less detail than its predecessor. I'm guessing that we'll get 5-6 minifigures – most probably from Return of the Jedi. Anyways, I'm somewhat optimistic for this set, but I'm not expecting anything mind-blowing.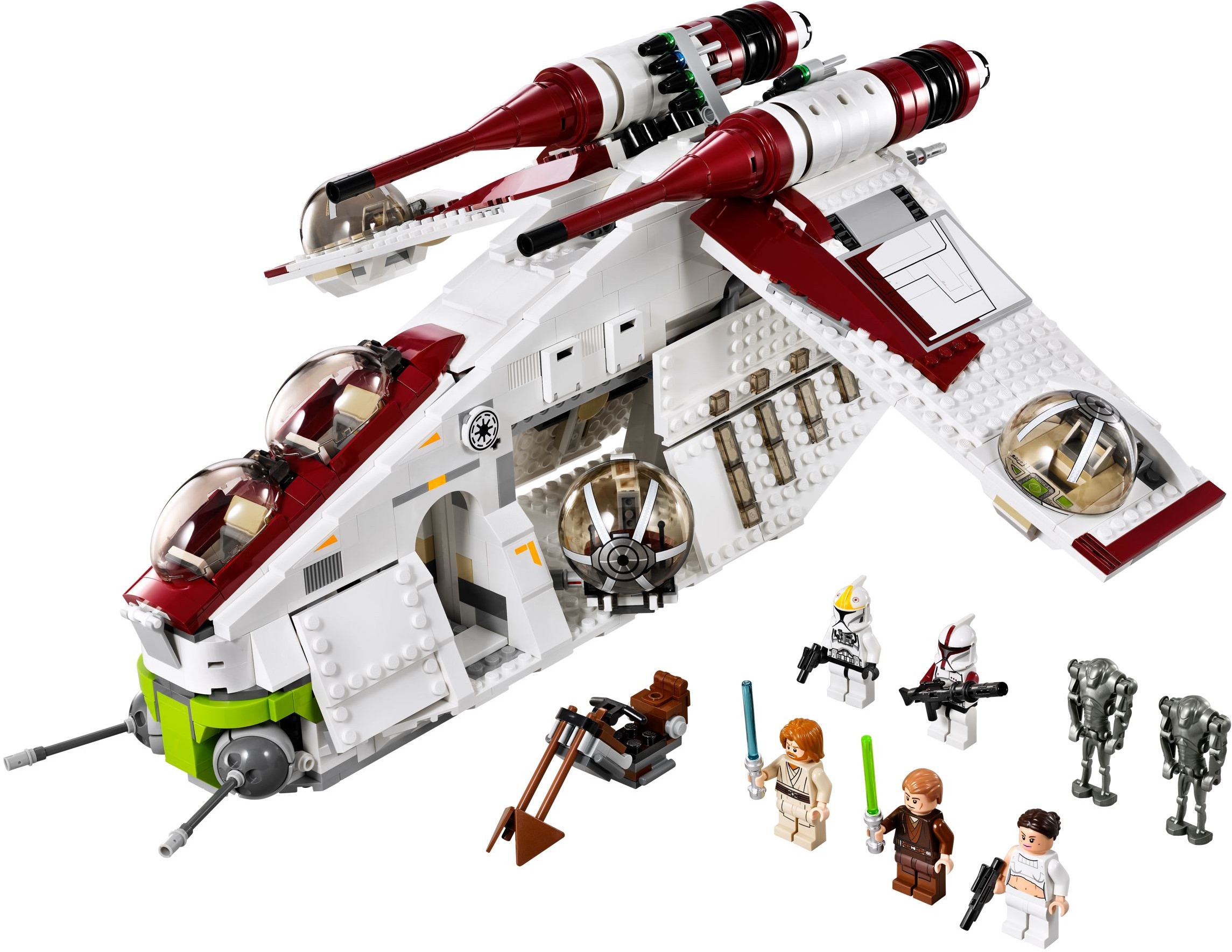 RUMOURED (75303) UCS Gunship
With a rumoured price point at $250 USD, we can only guess that this will be the UCS Republic Gunship, seeing as early 2020, LEGO have let fans choose the next UCS set. And guess which of them won? However, the set could be anything. I'm also guessing that it'll come out in May.
RUMOURED (75304) Darth Vader Helmet
With a rumoured price of $70 USD, the Vader Helmet will probably be the most popular helmet set to date if they don't royally screw it up.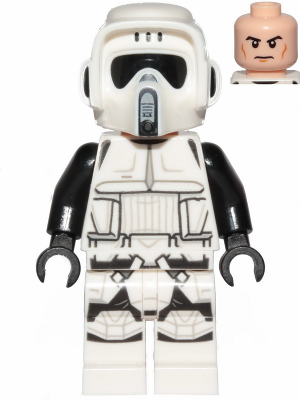 RUMOURED (75305) Scout Trooper Helmet
This is rumoured to cost $50 USD. It'll probably look cool.
RUMOURED (75306) Buildable Helmet
This set number is either related to a third helmet, or a Buildable Imperial Probe Droid. The next set number is also related to the Probe Droid. But I'm uncertain at this point.
RUMOURED (75307) Buildable Imperial Probe Droid
This set is rumoured to be another buildable character, such as the Yoda and BB-8. Apparently, it's supposed to be the Imperial Probe Droid, with an uncertain retail price.
RUMOURED (30388) Unknown Polybag
The only info we have on it is that it is rumoured to retail for $5 USD.
RUMOURED Minifigure Series
It's just a rumour floating around. It could be true, but we will have to find out. They'll probably retail for $5 USD like other recent series.
So that's it for the LEGO Star Wars set rumours now. Again, these are leaks, so take them with a grain of salt. The rumoured information will be subject to change until the time we get official set pictures. Also, I don't wanna state my disclaimers again, as it would get too rant. I hope you guys did like this analysis, and I'll see you soon! Bye!
All images from Brickset
Get the Latest LEGO Sales & Deals