There have been more than 400 Technic sets released by the LEGO Group since the introduction of the theme in 1977. With each passing year, new sets are added to the line up at an increasing rate. I was too young to remember the first few years, but I can easily say that I'm a fan of LEGO Technic sets since 1980. This article is about the rememberence of some of the sets that made an impact on me, the ones I feel are the best LEGO Technic sets.
8860 Car Chassis (1980)
This set graced the pages of LEGO catalogs for 8 years, and it's the main reason I became a fan, as I mentioned above. This is the set that really started it all. It was truly a pinnacle of technical achievement. It had every function that LEGO Technic sets of today has, and then some. Steering, rear suspension, 4 cylinder engine with a functioning fan, gearbox are the functions we are very familiar with. But 8860 also had adjustable, and reclining seats using gears that have never been used in any other set again. What else can a kid ask for? A body kit, maybe? Yes, but we didn't care. It was "Technic"! We were supposed to see the details of how things work. On that note, this set was perfect.

8862 Bachoe Grader (1989)
Technic line was growing and evolving. After the introduction of the pneumatic system in 1984, we saw sets with pistons and levers and pumps. New functions were fluid and really effective with the help of this new system. When Bachoe Grader was released, it had both the conventional gear functions like bucket movement, steering, supports, as well as pneumatic functions to move the bachoe arm. I'm still fascinated with how much function LEGO managed to cram into this one set. Sure, the look of the set is not as smooth as the sets of today, but I still find the design fantastic.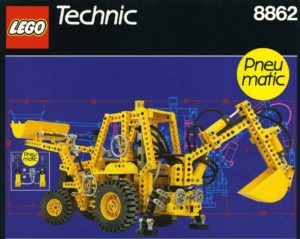 8868 Air Tech Claw Rig (1992)
It's no secret that LEGO loves making sets out of trucks. And why not, they are big and they are spacious. It is easier to fill them up with functions. One such example is this set, Air Tech Claw. This set was majestic, both in size and function. Addition of a compressor enabled pneumatic functions to be controlled by a motor. With the help of this motor, we were able to use the crane easily by the push of a button. There were many conventional functions like V6 engine and steering, but the star of the show was undoubtedly the crane. If only LEGO threw in a Technic figure or two, just for the fun of it.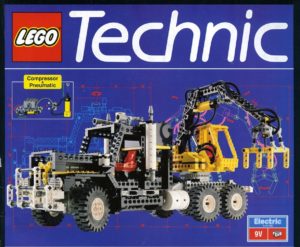 8880 Super Car (1994)
This set couldn't have been named better, the model was a true super car. With the introduction of new cylinder pieces in 1990, which are still being used, the car was given a V8 engine. Transmission was also upgraded to 4 speed. All the standard functions aside, never again LEGO made a super car with 4 wheel steering. With new tires, all black body, opening rear hatch and pop-up headlights, the car looked so cool back then, and it still looks cool to me.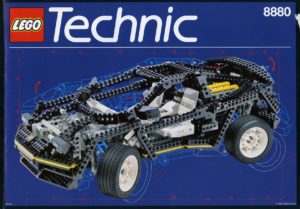 8485 Control Centre II (1995)
LEGO has never been shy of trying new and imaginative ways to improve their designs. Control Centre was one such attempt to spice things up. This is the second outing of the Control Centre. The first set was innovative but lacked appeal of the standart sets with actual vehicles. So, this time around, the Control Centre was supported by functional models. These models varied in nature and functions. My favorite was the helicopter. Controlling the model you created is one thing, but recording a sequence of movements and watching it do its thing must have been so much fun.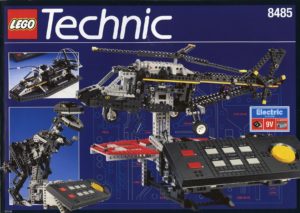 8480 Space Shuttle (1996)
Of all the LEGO Technic sets ever produced, in my opinion this set is the most unique one. Usually it's easy to categorize Technic sets like cars, trucks, construction machines, planes, etc. But this being the Space Shuttle, I can't downgrade it to just another plane set. First of all, the shuttle was loaded with motorized functions that have never been used before, like an opening fuselage, extending arm, unfolding satellite solar panels. Second, there were fiber optics simulating jet propulsion in this set. Not very satisfactorily, but it was there, in 1996!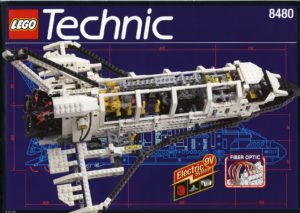 Get the Latest LEGO Sales & Deals
8002 Destroyer Droid (2000)
The evolution of Technic pieces has started around 1996. By 2000 the transformation was almost complete, and the beams with studs were about to become the thing of the past. This led to some impressive and imaginative Technic designs. In 2000, LEGO launched a series of Star Wars Technic sets utilizing these new age pieces. Although the series as a whole was quite memorable, Destroyer Droid was the one with highest coolness factor. The only function in the set, other than looking very menacing, was unfolding action through rolling it. It didn't work all the time, but look at it, would you care if it did?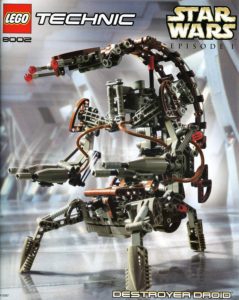 8043 Motorized Excavator (2010)
We have seen many construction machines or motorized LEGO Technic sets, or combination of both before. But what makes this set memorable to me was the extent of the controls on the model. Every single action was controllable: The arm, the bucket, the turntable, and the actual movement of the whole thing. All that functionality aside, the set also looked very nice and lifelike. 
8110 Mercedes Benz Unimog U400 (2011)
I was a fan of Unimog long before this set came along. I admit, I'm a little biased when I say this set is a work of art. There were no new functions that we haven't seen before, motorized or otherwise. But this set was beautifully modeled after the real thing. Functions were merely there to elevate the set to perfection.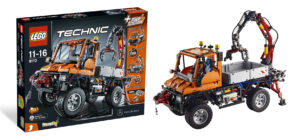 42030 Volvo L 350F Wheel Loader (2014)
LEGO has produced a good number of Wheel Loaders in the past. Each of them were memorable in their own right. But with Volvo L350F, LEGO had outdone itself. While all wheel loader sets look alike, this set was not only bigger than any of its predecessors, but also all of its functions and movement were motorized.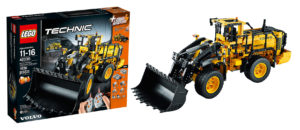 42054 Claas Xerion 5000 Trac VC (2016)
New and evolved Technic sets combine both aesthetics and functionality in their designs. This set did that well, all the while managing to maintain a nostalgic look. Colors maybe cheerful and all, but the gears showing here and there reminds me of older sets. Function-wise, no other set was remotely similar to this set, and I'm not talking about the crane arm at the back. The motorized revolving cabin and the axle selection for steering function were simply brilliant, and instantly made this set a modern classic.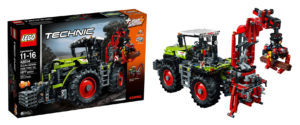 42083 Bugatti Chiron (2018)
It may be too early to call this set memorable, but can you honestly say that this set will be forgotten in couple of years, or in ten years? Even its box looked luxurious. So did the Porsche's but I have issues with the color orange. Down to the signature design elements of the real Bugatti Chiron, the modeling of the car is truly impressive. While I'm not a fan of covered up Technic sets, I'm speechless when it comes to this set.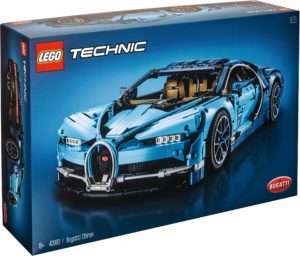 Looking back at the sets I have chosen to write about, I've realized couple of things. First one is that the last four sets are all licensed sets. The second one is, I somehow managed to avoid selecting a mobile crane set, which I consider the high point of Technic design. There are many more memorable sets of course, but I do not have a clear answer as to how this list came to be, other than I just felt like it. So, what do you feel like, which sets are in your memorable list?
Get the Latest LEGO Sales & Deals