It is the holiday season and winter time for those of us in the north of the world. I love autumn especially, but nothing is as magical as the holiday season. I enjoy the lights and colors and festive days. My family usually decorates elaborately for Christmas and I follow that tradition with gusto. The only difference between the rest of my family and me is that I use plenty of LEGO in my decorations! So today, I will be talking about LEGO advent calendars and their history.
Advent Calendar History
Many families like to mark down the days remaining until Christmas (or whichever holiday they celebrate) with an advent calendar. Usually an advent calendar is religious in nature, and has 24 days on it, recording from December 1st until December 24th. My research revealed that the first deliberate advent calendar was made in 1851. Before that, families would simply make a chalk mark on the wall in order to mark the days. Early calendars were simple: a picture or icon was hung up for each day. Some calendars were elaborate, made of wood with doors for each day to hide a small gift. Most advent calendars I could find for sale today are either simple ones to mark off the days, or of the door-to-reveal-a-gift variety.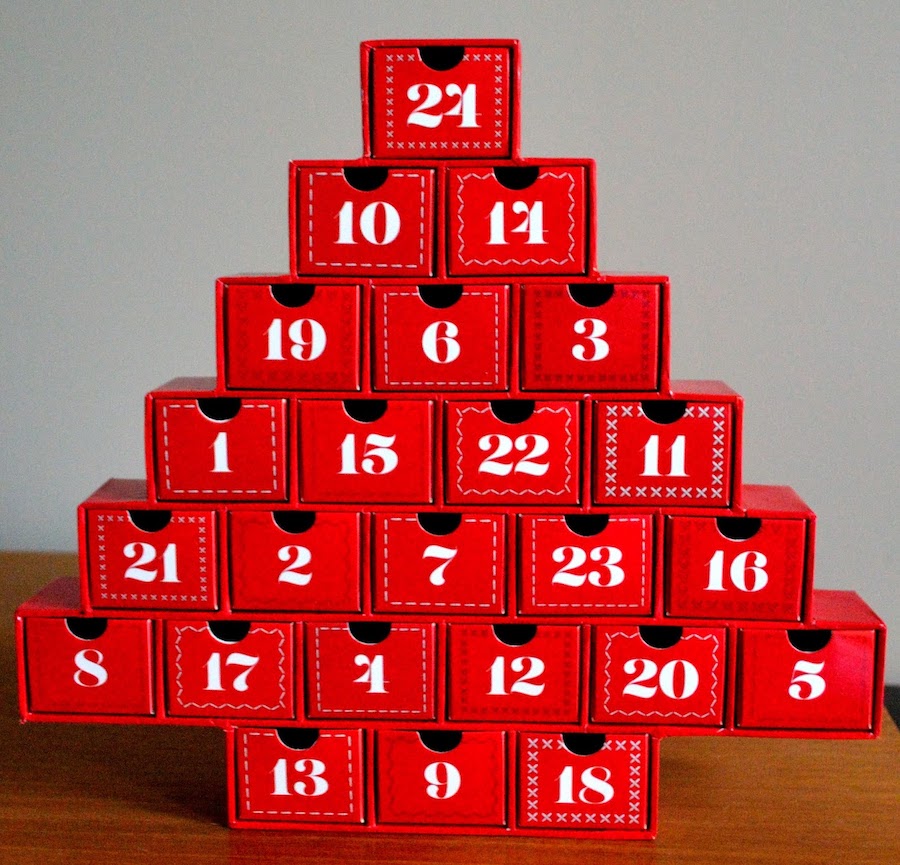 LEGO Advent Calendars
My favorite interlocking building toy also celebrates the winter holidays, and not just with sales and deals. LEGO has its own advent calendars! The LEGO versions are usually centered around one of the major themes. And, true to LEGO form, these calendars include building fun in addition to counting down the days 'til Christmas. LEGO advent calendars contain small gifts in the form of mini-builds and minifigures for each day. The advent calendars are usually grounded in one of LEGO's themes. Inside that, the mini-builds (and sometimes the minifigures) are usually winter or holiday in focus.
LEGO's first advent calendar, way back in 1998, was a LEGO System calendar. It contained 216 pieces and two Santa Claus minifigures (both identical). The pieces were LEGO bricks which came with simple instructions, and at the end could be reassembled into a larger build. In 2004, LEGO first released two calendars in the same season. The first was like the others, a System calendar, and the second was a Clikits calendar. (Clikits was a theme from 2003-2006, targeted towards girls. It focused on buildable jewelry and accessories.)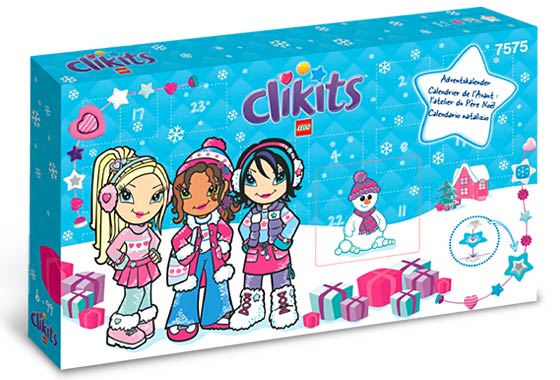 Then, in 2005, LEGO released three calendars: System, City, and another Clikits. The City calendar had many more minifigures, including a chef, cop and robber, and train conductor for those that wanted to build a holiday train. There has also usually been a Santa Claus figure in each System or City calendar.
Advent Themes
LEGO has not been content to simply play in the City. Other popular themes have been included in the advent fun. LEGO released a Castle calendar in 2008 as an alternate offering. It included knights, a jester, and a maiden in addition to many castle themed mini-builds. The next year LEGO swapped the Castle theme for Pirates, and this time the sea going scallawags got in on the fun (and a monkey!). After that it was back to the Kingdom in 2010.
Get the Latest LEGO Sales & Deals
Star Wars finally made its advent debut in 2011, and has been a regular part of the holiday roster ever since. Usually there is a fair breakdown between Imperial and Rebel figures. The mini-builds are usual micro scale ships and other vehicles. LEGO has also had fun in applying the Star Wars theme to the minifigures. Read about that here and here. One of our writers even detailed this year's Star Wars Advent Calendar. Catch that review over here.
LEGO Friends, another girl friendly theme, replaced Belville and Clikits as an alternate advent calendar in 2012. Since then, there have been a City, Star Wars, and Friends advent calendar every year. This year, we finally get a LEGO Harry Potter advent calendar! This is alongside the traditional three offerings. I am sure that will prove to be very popular.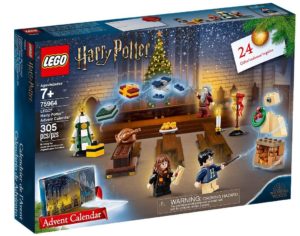 Asking Santa
While on the subject of advent calendar themes, I thought I would take a moment to write to Old Saint Nick regarding a few future advent calendars that I would love to see LEGO produce.
"Dear Santa,

I have been very good this year. Well, at least more good than bad. Anyway, thank you very much for my LEGO Star Wars advent calendar. I love it very much! Maybe next year, you could work with LEGO to produce a few more advent calendars.

Advanced builders would love a Technic calendar. Perhaps you could even bring back those big Technic figures that I remember and give us a Technic Santa Claus? That would be awesome!

Also, perhaps we could get another Pirates calendar after all these years? I would like a pirate Santa, complete with peg leg and pirate Santa hat! I think such a thing would be super cool. Speaking of super, how about a Super Heroes advent calendar? I'm thinking Iron Santa or Santa Batman, or both! How rad would that be??

Anyway, I know you could pull that off.

Also, please remember that the incident with my sister wasn't my fault. Please don't give me coal in my stocking. How about a few polybags instead?

Thanks!

My best, Phil"
Do It Yourself
Perhaps you don't wish to purchase an official advent calendar. LEGO is all about building your own thing, so why not create your own advent calendar? If you have children, or just want one of your own design, why not build one? I don't think it would be too much trouble to generate simple instructions for a small build and then include the bricks necessary for building. If you created the calendar in early spring, and then put it away for Christmas, I am sure you would have forgotten the work you did and be able to surprise yourself.
Instead of mini-builds, simply put a new or unique minifigure behind each door to be discovered again and collected. In fact, this would be a great way to gift a Star Wars battle pack or similar set with multiple minifigures and a small build. Alternatively, the current line of Star Wars Microfighters would be excellent for a home built advent calendar. Each Microfighter set includes a minifigure and a build, and sometimes two. A few polybags would also be a great inclusion for a home built advent calendar.
If you are looking for the simplest version of a LEGO advent calendar solution, considered using the blocks from the LEGO Iconic Brick Calendar and simple rotating the numbers down from 24 to 1.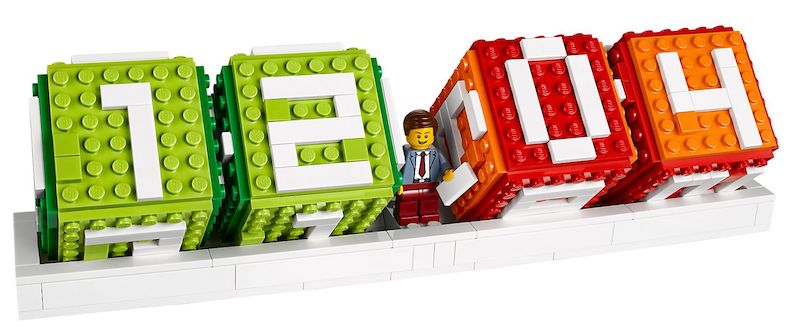 Or have a pile of bricks and build the numbers you need each day from the same bricks. This would be a creative and challenging way to mark each day with a mini-build, especially for children.
Final Thoughts
I really enjoy the LEGO advent calendars. My first purchase was a Star Wars calendar, and after Christmas that year I picked up a City calendar on sale. Since then I have simply purchased various of the figures to collect on secondary markets as I haven't wanted to pay the usual ~$30 USD price tag per calendar. Despite that, I very much enjoyed the excitement of a daily mini-build or the surprise of a minifigure behind the door. If you avoid the reviews of the calendars and the spoilers, it can be quite enjoyable to discover the builds for yourself. In the past, various websites have done a one day offset review on social media of each day of the calendar (offset so as to avoid spoiling the fun). It is a great way to discover the calendar's offerings without purchasing one yourself.
Do you count down to Christmas? Have you purchased a LEGO advent calendar? What do you think of building your own? Let us know in the comments below. However you build your holiday, I look forward to what we build together!
Get the Latest LEGO Sales & Deals