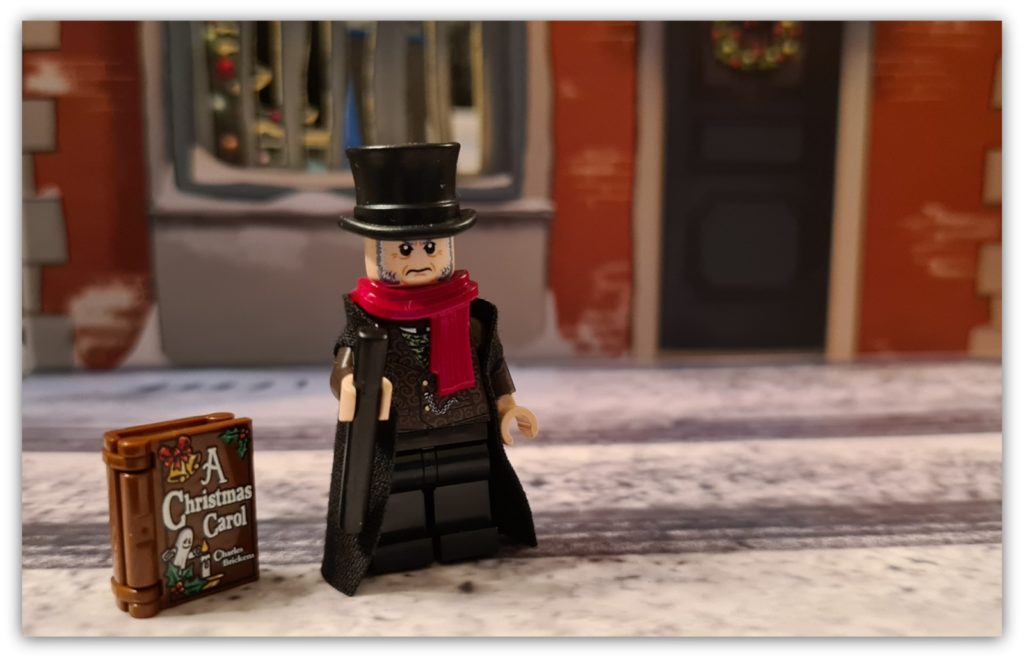 As Christmas heads ever closer, so thoughts to that "perfect present" springs to mind. But have you considered a custom Christmas LEGO minifigure? In this article we will look at a number of custom LEGO minifigures that you could buy and display; and we will also look at some of the more frequent comments that are made about these figures.
Why Custom Minifigures?
Custom minifigures are unusual. You won't find them in your standard LEGO set, so they will be interesting talking points. Quite often, they are representations of cult films or book references making them perfect for someone who has a particular enthusiasm in that market.
Sometimes they are also reproductions of rare or hard to find figures, so if you have someone who is missing that last figure to complete the collection these figures will at least plug the gap.
Why are they so expensive compared to standard figures?
This is a common comment when it comes to custom figures and to some extent it's not wholly unfounded. If a normal figure would cost about £3, a custom figure can cost four or even five times that amount. Of course, there is a "but" to this because it isn't a straight comparison.
Firstly, standard LEGO minifigure parts are made and printed in the hundreds of thousands. Consequently, the printing costs become much cheaper per figure, lowering the overall price point. Custom figure print runs are much, much smaller – more likely in the hundreds possibly to a couple of thousand at the very most. The custom manufacturer will buy the parts from LEGO and then design the print to be applied, before applying it in much smaller batches.
Secondly, the figure may also make use of accessories that aren't made by LEGO, but instead use other custom suppliers (an example of a custom manufacturer might be BrickForge).
Thirdly, figures are often sold in a "blister pack" with some form of art on the card. Although this often overlooked, time and effort will go into the design of the card, as well as the printing. LEGO figures are just supplied in parts in the LEGO set or foil bag (in the case of the collectible minifigures).
For personalised figures, there is a fourth point which is that these are made on request.
Are they actually toys?
That's a really difficult question to answer, and that answer is vague. In more recent years there has been a rise in "blind box" collectibles; a form of cheap, affordable art and for me, the custom minifigure falls very neatly into this category. They are bought to be displayed rather than played with. However, they are posable like a standard figure, so they do allow play potential. I will admit to have quite a few collectible figures that are used as if they were a standard figure.
One important point to note though; printing techniques in the custom market has improved massively over the last few years and the figures are much better able to stand up to active use than they may have done in the past. But earlier figures certainly had issues retaining their printing if they were actively played with.
So, they're "fake" LEGO?
No, but yes! The figures will quite often make use of official LEGO parts, so to some extent they are proper LEGO figures. However, they will often be figures for things that LEGO don't have the franchised license for (say, the Die Hard movies) or wouldn't make (anything related to World Wars). Custom manufacturers can produce these… although they may choose to call the figure something slightly different to avoid treading on toes!
But it is worth noting that there are cheap custom figures out there. These manufacturers will make an inferior version of the LEGO parts before applying printing (which is also low quality). These figures are often sold in open bags and you will need to fit all the parts together (which will include connecting the hands and arms). Whilst these are custom figures, often they are not of a quality that you would want to display.
How to display them
Having the figure is one thing; displaying them is when the fun begins. As noted earlier, many of these custom figures are already packaged and the card art can be something that you will want to display as well as the figure! But if you want to get it out of the bag and out on display, there are a few options available to you.
Display cases for single figures are really cool. They are just big enough to fit a figure on a (typically) 4×4 plate base. Additionally (as it's Christmas) some of these cases can be adapted to fit a tree hanger, perfect if you have a personalised LEGO figure!
If you have more than one figure you might want to consider a larger case. As someone who has a large display of a number of LEGO figures (official collectibles, custom figures and own creations), I have bought display cases with a mirrored back so the printing all around the figure can be seen. I have a couple of other cases that have allowed me to display all my figures under one box lid.
Small dioramas are another clever way forward; building a scene or stand to display the figure. In this way, you can place your figure in an "action stance" further bringing the figure to life.
Lastly, but not leastly, there are a number of different figure stand plates to place your figure on something so they are less likely to fall over when knocked.
Some example figures
So let's have a look at a few example custom figures that you could buy and display. As it is the season to be jolly, I'm going to try and pick custom minifigures that are Christmas themed.
I'm going to start with that classic Christmas movie, Die Hard, and what better than John McClane and Hans Gruber? Both figures can be yours so you can recreate the fall from the Nakatomi Plaza, or the infamous air duct crawl?
Get the Latest LEGO Sales & Deals
My next custom LEGO figure is from that unusual Disney film, The Nightmare before Christmas. Although LEGO did release their own collectible version of Jack Skellington, this example of a custom figure shows what is possible with customisation, with the very scary present!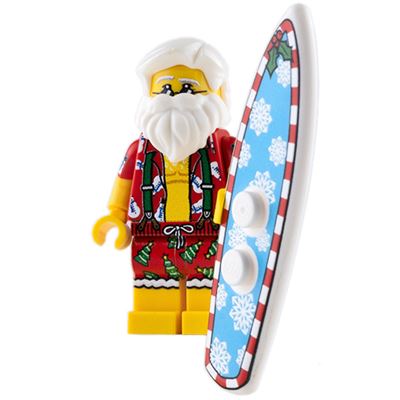 If you have bought any of the City Advent Calendars you will have a standard Santa Claus figure. But what does Santa do out of season? Well, this figure with his Christmas themed Bermuda shorts and equally festive surfboard certainly hints of journeys down to Hawaii and surfing the coast of the Big Island!
Of course, if you prefer your Christmas to be more of an alternate version, you might want this very dark creature called Krampus. Dating back in European mythology to pre-Christian times, this half-demon would punish children who have misbehaved. This is obviously very much in contrast to the original Saint Nicholas, who would give children gifts (remind you of anyone?).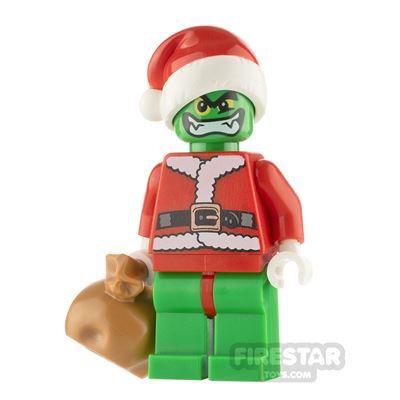 My final character in this lineup is Dr Seuss' The Grinch. Star of the 1957 book "How the Grinch stole Christmas!", there have been several film and TV adaptations of this story. For me the most surprising one was that Boris Karloff (he of Frankenstein's Monster horror film fame) narrated the 1966 television special!
Or make your own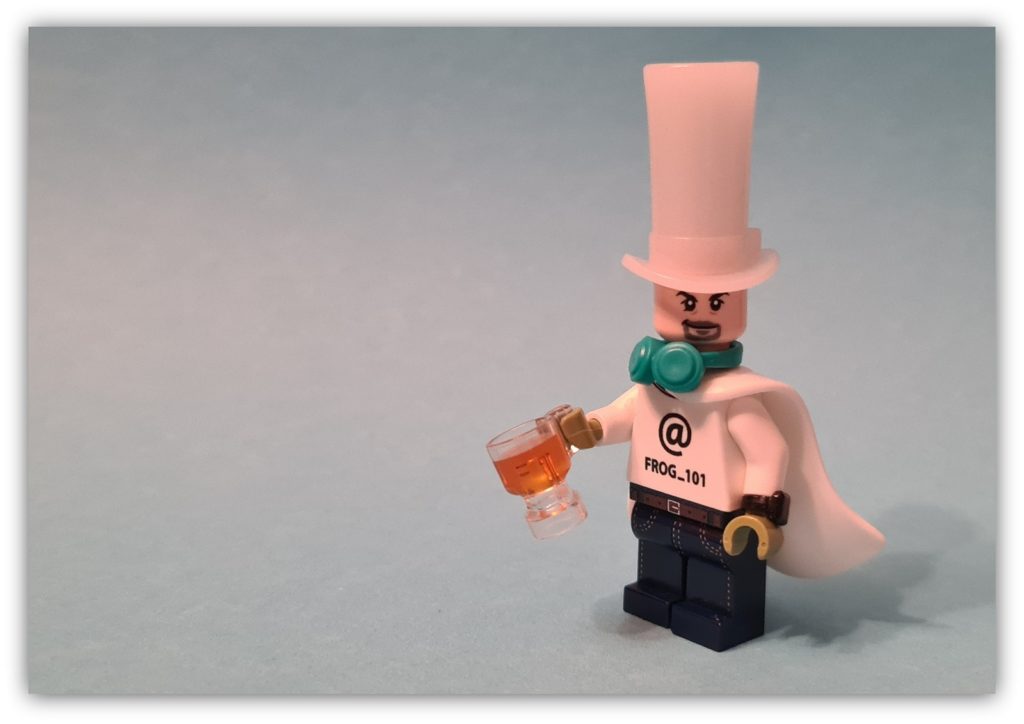 We've seen a number of examples of custom LEGO Christmas minifigures; but this is really just scratching the surface. For me, the best custom figure is the one that you make yourself; whether those parts come from an official LEGO set or shop
, or from a parts reseller it doesn't matter. Firestar Toys has thousands of parts both custom and standard that will enable you to build a figure to your specifications, enabling you to create a figure that you know nobody else has. Additionally, you can also buy the blister pack enabling you to create that perfect present for someone.
Get the Latest LEGO Sales & Deals