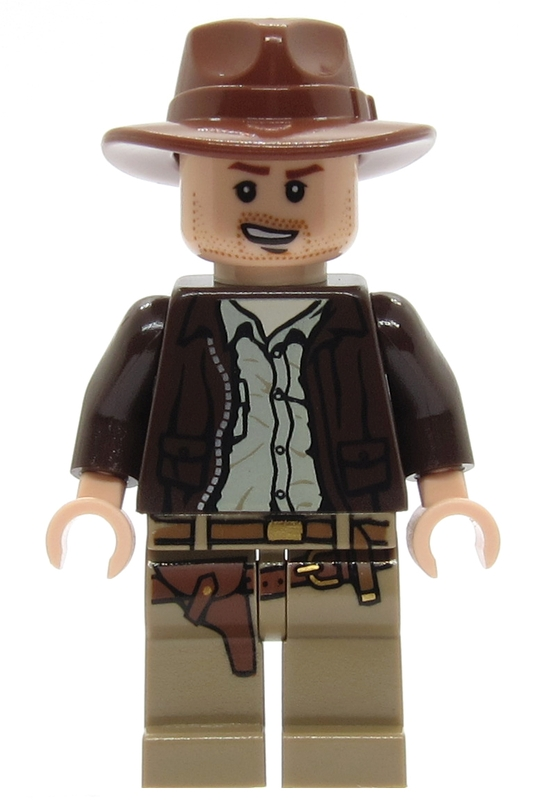 So many licensed LEGO themes have come and gone over the few decades, from the short-lived but beloved Avatar: The Last Airbender to the ever-strong Star Wars line. However, no collection has stood the test of time just like LEGO Indiana Jones has. You could be forgiven for forgetting this theme even existed, but almost every set here has something to offer.
In the current atmosphere where a 9-pack roll of toilet paper is worth as much as a sealed modular building, you might have a bit of time to yourself to search around for online or piece together some new sets. So, let me give you a run-down on the best LEGO Indiana Jones sets to keep an eye out for…
Best LEGO Indiana Jones Set If You're on a Budget: River Chase (7625)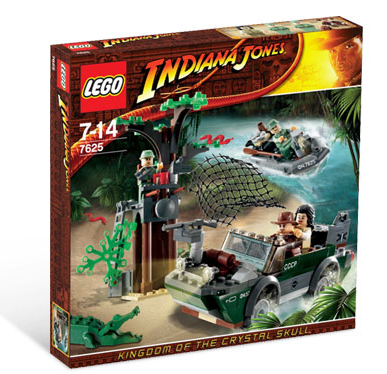 Perfect for anyone trying to not break the bank! Going for ~£20 second-hand, it brings a variety of vehicles and builds to create the ultimate action set piece. Including the iconic exploring Mr. Jones and his damsel-in-distress love interest Marion as they flee from two Russian guards by amphibious jeep. Now this is a memorable scene!
Also thrown in are crocodiles and Indy's nemesis, snakes! But by far my favourite inclusion is the play-feature that allows a push pin to throw out a net, will you use this trap to capture the evil pursuers or our periled heroes? The lookout and both vehicles feature amazing detail, so this set would be a great display piece for any retro-collector!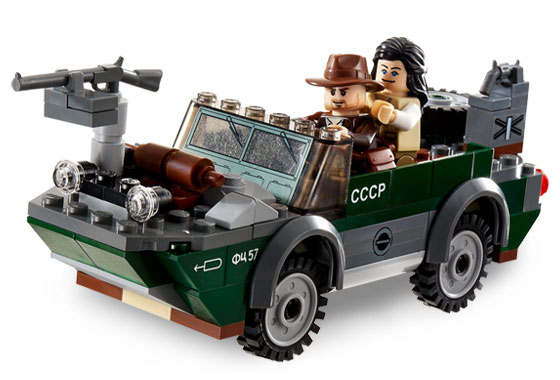 Definitely worth checking out if you're short on cash while stuck at home, but if not then you might be interested in…
Best LEGO Indiana Jones Set If You've Got the Cash: The Temple of Doom (7199)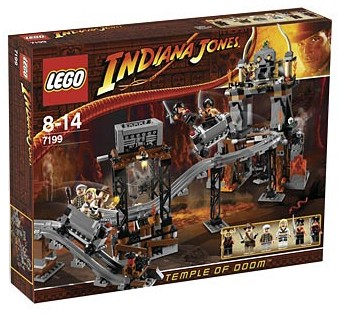 My biggest regret ever was not picking this up when it dropped in 2009, and it still keeps me up at night! This is one of my all-time favourite sets, and I'm now going to ramble on for the next few paragraphs about why you should pick it up…
The minifigs:
Perfect in every way. 5/6 of these are exclusive to this set and are full of stunning little details. Mola Ram, for example, has a minifig head in place on his helmet where a human head appeared in the film, who came up with something as tiny yet amazing as that!? Indy's right arm is flesh, representing his ripped sleeve in the original. Not to mention but all of these figs go for absurd on the market, absolutely no complaints here!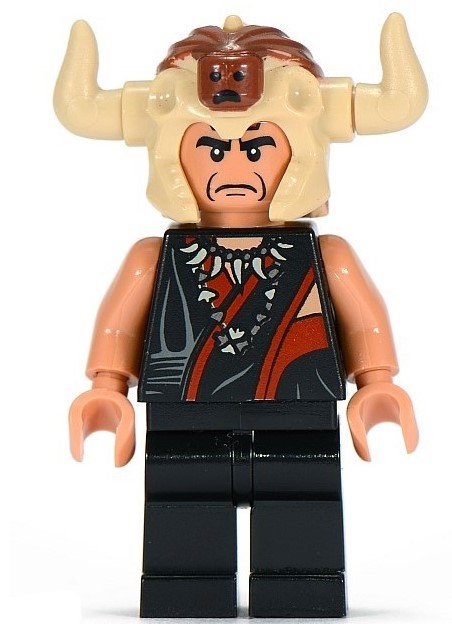 The build:
Three words: Lava. Mine cart. Roller coaster. Can't go wrong here! The track is as great to look at as it is to play with, and would be great fun to combine with additional tracks to extend the ride for as long as you might want. The set also includes the mythical Sankara stones for Indy to steal from the Thuggee cultists and make his getaway with his companions. Works exceptionally well as both a play-set and a display piece.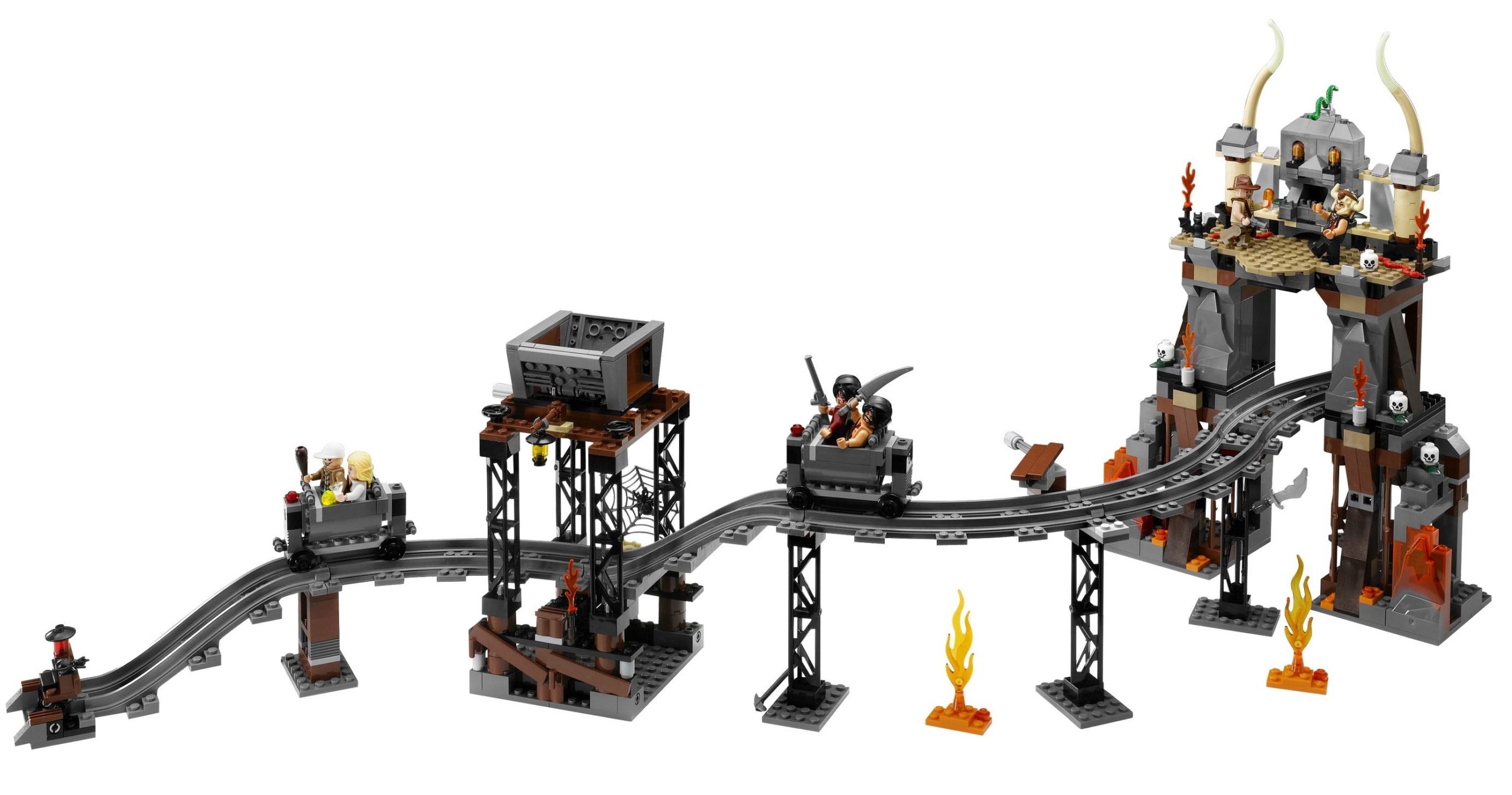 Get the Latest LEGO Sales & Deals
The source material:
Let's be honest with ourselves, Temple of Doom is no one's favourite Indiana Jones movie (but if I'm wrong please feel free to remind me in the comments section.) Personally, this is the only memorable scene in the film and I'm glad it exists in LEGO form. Who knew that the mine cart track would translate so well?
The only key issue with picking this up is the price-tag, you're gonna be forking out AT LEAST £130+ for a complete condition and double that if you're going for sealed. But hey I did say this was for people if they did have the cash, right?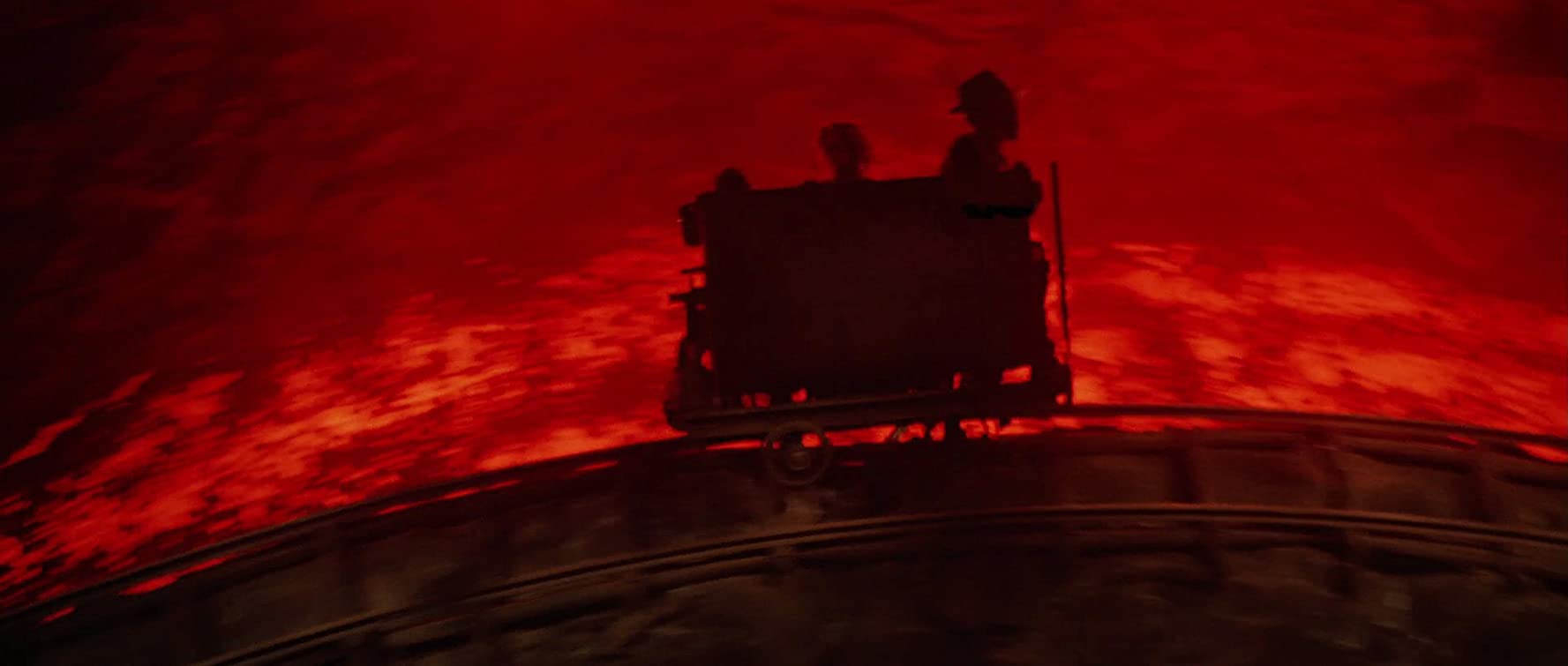 Can't wait for a remake of: Fight on the Flying Wing (7683)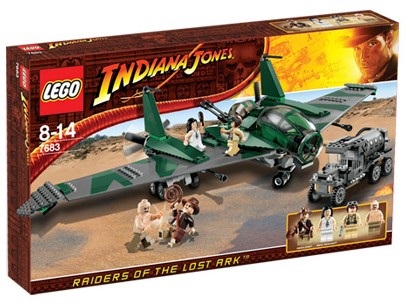 Now, THIS was a fight scene, and incredibly brave for LEGO to translate into a set due to the unfortunate ending for Indy's adversary… I did manage to grab hold of this one at release and I can say it was pretty good value for money. The plane was HUGE and although not the most amount of pieces, you really felt like you had a bargain in your hands.
The reason I feel this could do with a modern remaster is that the build isn't the greatest, and would suit much better as brick-built rather than utilising one huge wing piece. Similar to the 60210 Sky Police Air Base, this set could definitely do with a huge makeover and not using the dated wings that we commonly saw in the early 2000s.
Now hear me out, with a couple more troops and maybe an additional jeep similar to the one in 7622 Race for the Stolen Treasure, this could be the ultimate Indiana Jones set. The price would have to be inflated for today's value as well as taking into account the additional 400-500 pieces I'm suggesting but would be 110% worth it. Unfortunately, I don't believe everyone feels as passionately about this set as me so I doubt this will ever be remade, but let me know in the comments if you feel the same way.
A strong recommendation for anyone and everyone to pick this set up, I can't stop praising it enough!
Now for the moment, you've all been waiting for…
The BEST LEGO Indiana Jones set: Temple Escape (7623)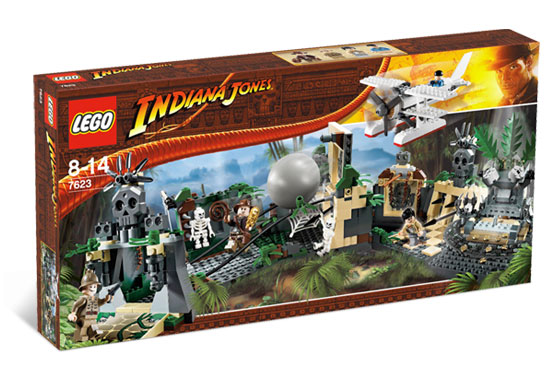 I have endless fond memories of this set, so this section will mostly be the nostalgia you'll hear the most. THE most iconic scene from THE most iconic Indiana Jones memory, and possibly one of the most legendary opening scenes of all time, ladies and gentlemen, the temple of the Golden Idol.
Almost every individual aspect gets covered here: the traps, Satipo's instant karma moment, Bellock's snatching of the idol, Indy's escape with Jock and most importantly, the boulder escape. What's not to like? I can't think of anything they should have included here, maybe a tribal warrior? But that's it. The build looks stunning: plenty of foliage to show it's wear and age, the traps are all detailed, and it truly has a resemblance to the source material which can't be said about all licensed sets.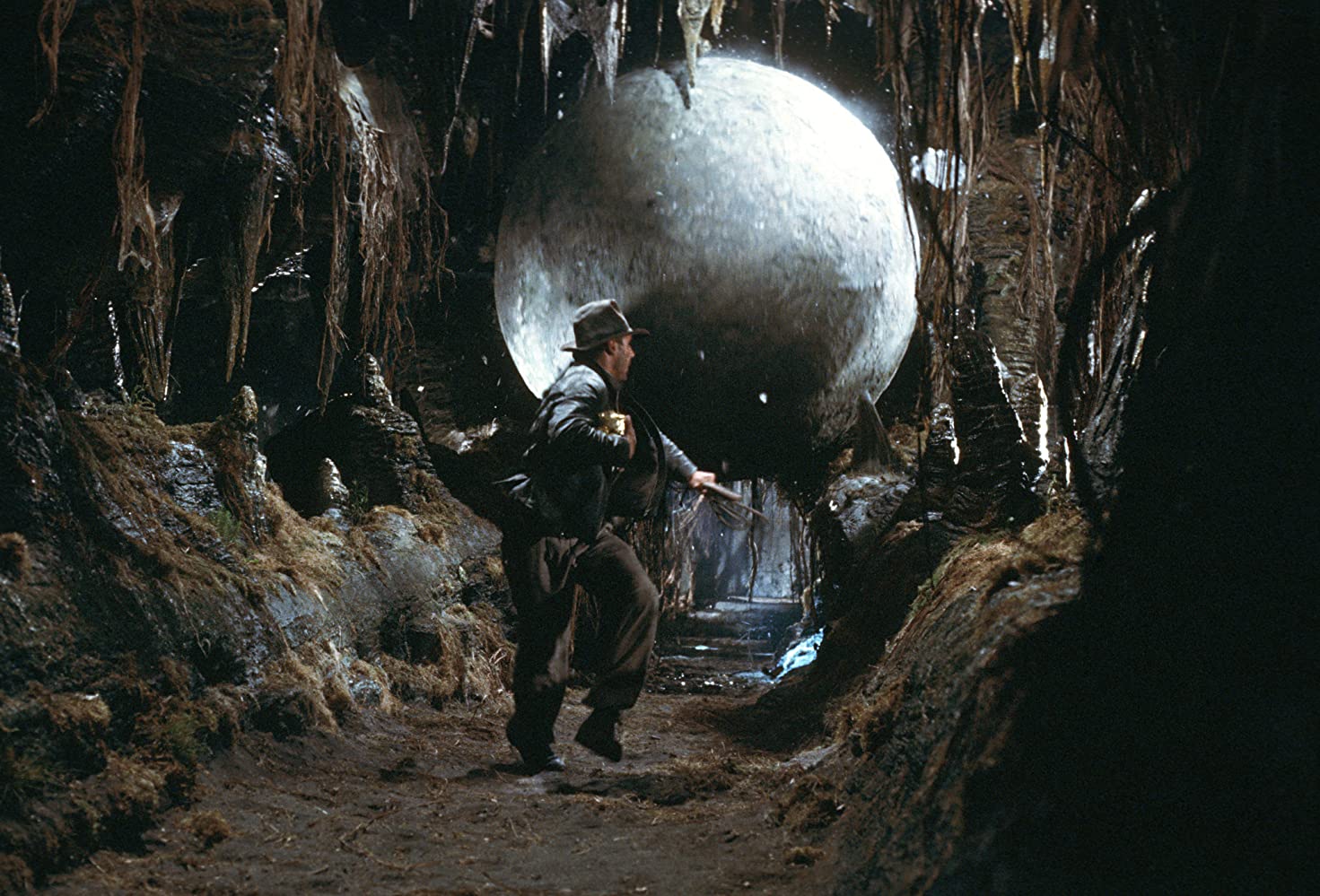 The gang's all here, and they've never looked better! In fact, this was the only set we ever got Bellock in, which is odd considering his status as the main antagonist throughout the film. Jock has his classic "Air Pirates" branding translated over, which is neat when realising LEGO's choice to avoid back printing at this point in their history. Satipo (you can be forgiven for not remembering he even had a name) is surprisingly detailed considering he only lasted about 5 minutes, with a shirt drenched in sweat to represent the temperate climate of the temple's location.

If you see this set, pick it up! You won't regret it! You might lose ~£100 but this a rare set that I believe everyone should own.
So those were my picks to highlight the LEGO Indiana Jones theme, here's hoping we see more in the future with the eventual fifth movie! This theme is full of treasures (pun intended) and should be at the top of everyone's wanted list. Just be careful venturing outside during this current pandemic and remember to stay safe when collecting!
Get the Latest LEGO Sales & Deals