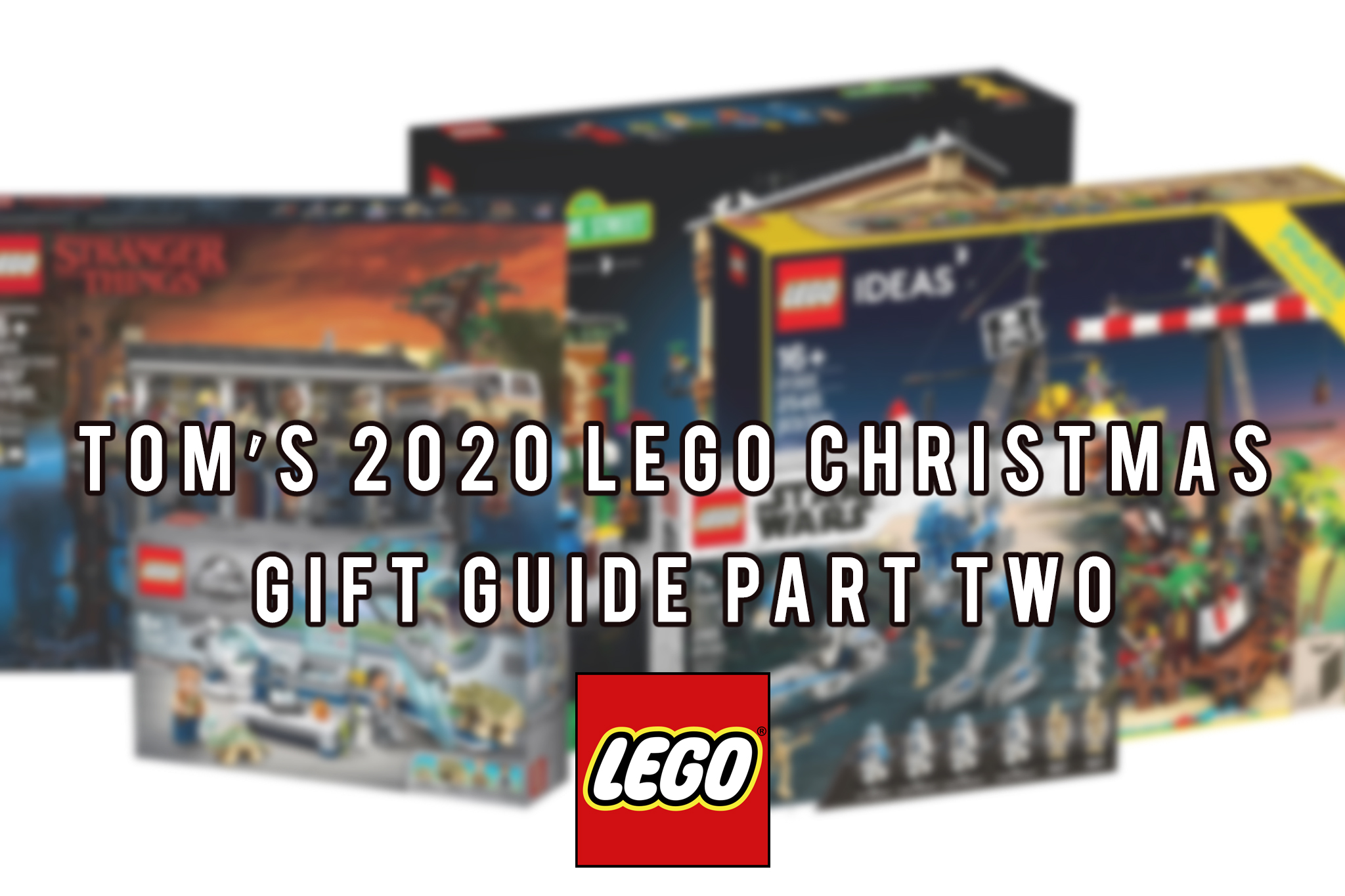 Hello everyone – and welcome to the second part of my LEGO Christmas Gift Guide here on the Firestar Toys blog!
For those of you who caught the first part of this gift guide, you will know that I have been exploring some of the LEGO sets
 which I think will make the best Christmas presents for friends and family this year. If you don't celebrate Christmas, then you may still enjoy reading through this article, as it may give yourself ideas as to what you good treat yourself to during the Winter months.
Before we dive into the list, I do want to repeat my disclosure from the first article.
This is a list which I have compiled, and so the sets on it are different things which I would be likely to enjoy receiving. Whilst I have made sure to have a wide assortment of different options from different licenses on this list, it is worth noting that I tend to lean more towards the pop culture side of things – and that is something which you may want to keep in mind when it comes to doing your own LEGO Christmas shopping.
With that in mind, let's dive into my top five LEGO sets which are a part of my LEGO Christmas Gift Guide.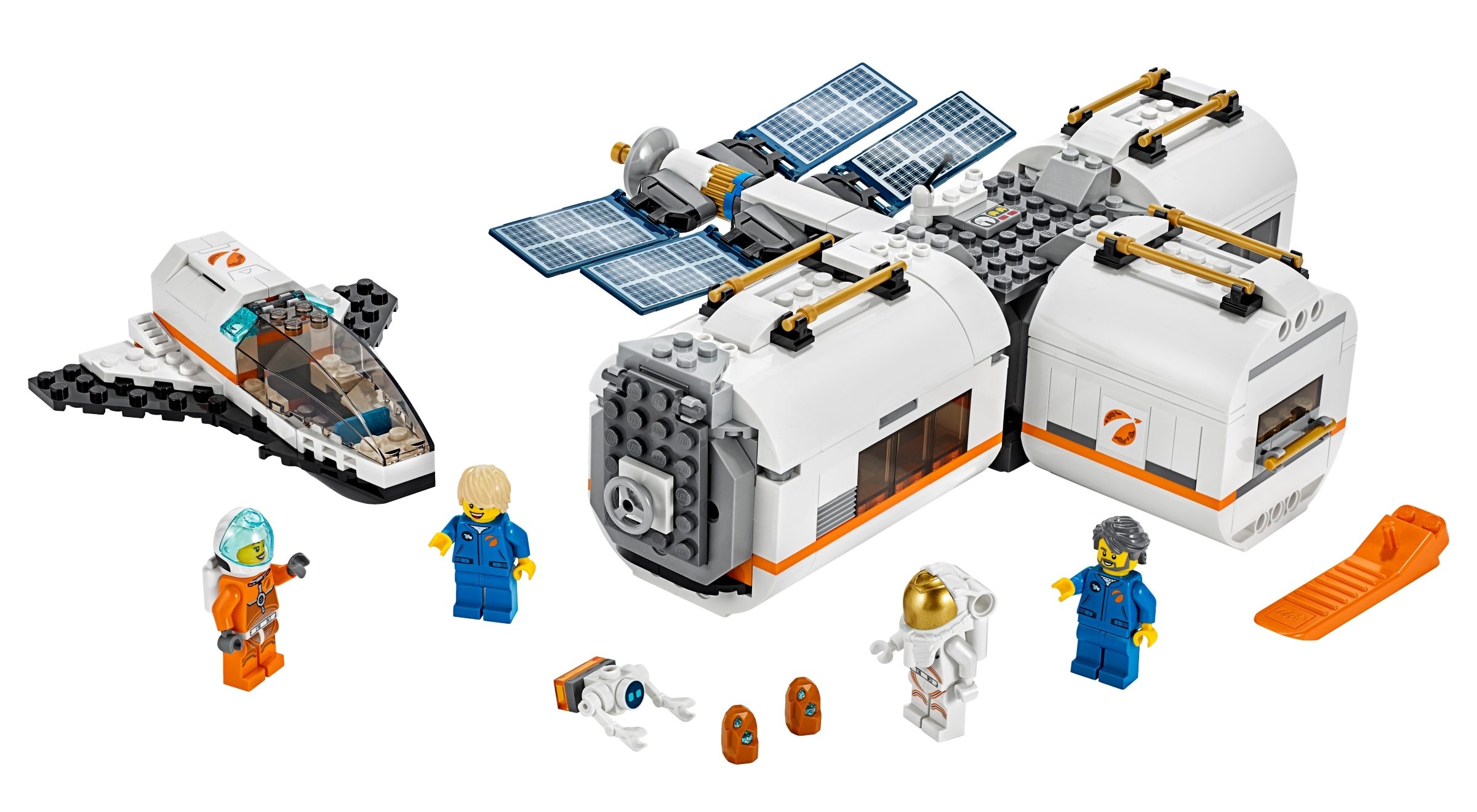 Number 5 – LEGO City Lunar Space Station
At Number Five we have arguably my favourite LEGO Space set which I have seen in recent years due to the massively unique elements that it packs in compared to other sets which we have seen in previous years.
The Space Station incorporates a range of different modular capsules which are designed to promote a high level of customisability and also play – providing LEGO fans of all ages with the opportunities to build upon the foundations of this set so that they can create a much larger and more expansive space station over time. Although this isn't the largest LEGO Space set, nor the most detailed, I feel as though the real value in terms of how unique this set is adds a lot of value to it, and also makes it much more desirable when we compare it to the other sets in the Space line.
If you know someone who is likely to appreciate the space line, then we've put together a blog post which explores more of those sets which you can find by clicking here.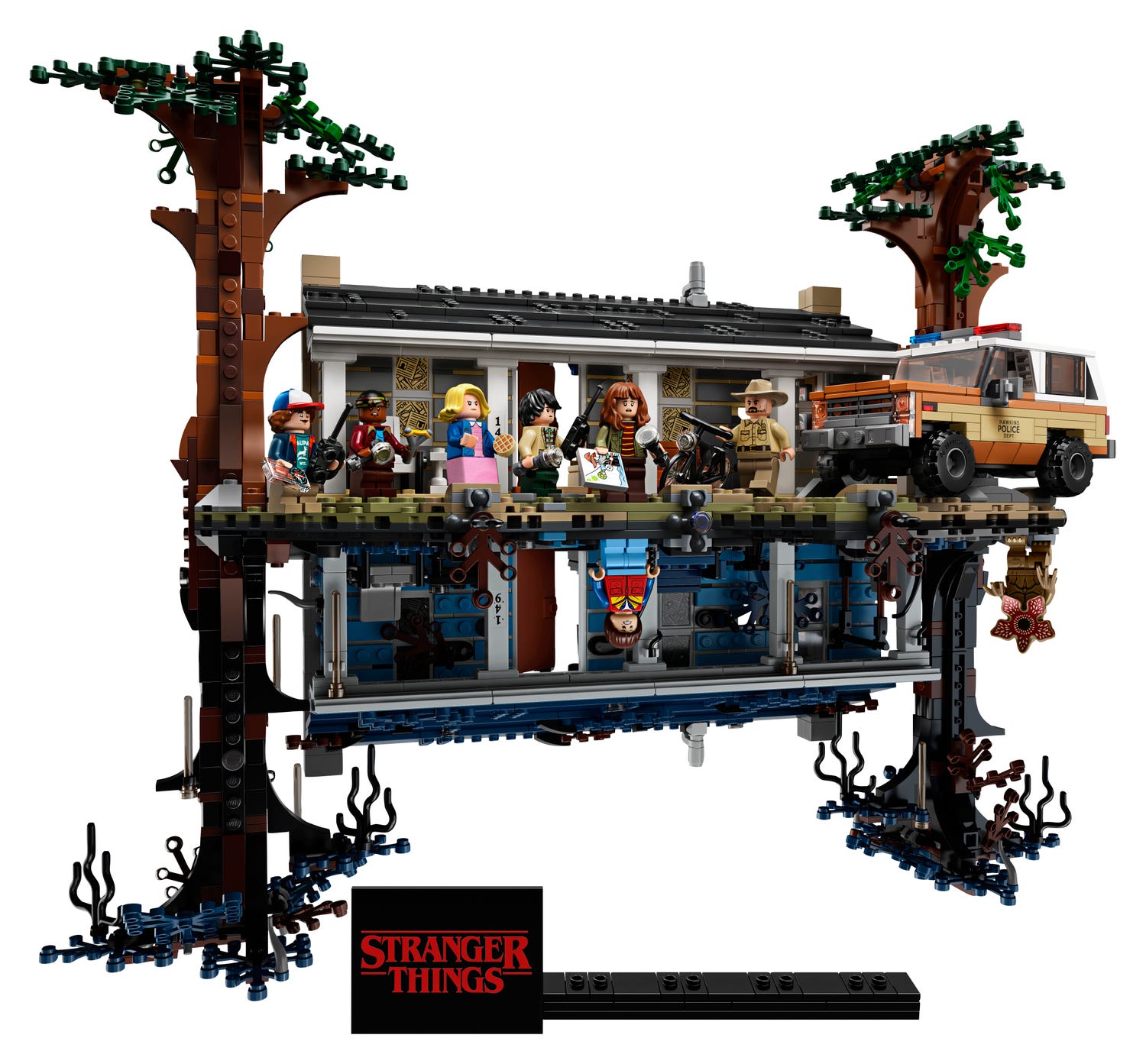 Number 4 – Stranger Things: The Upside Down
For those of you who caught the last blog post I put together, you will already know that I am a fan of Pop Culture – so I think a few of you could have predicted that the Stranger Things set would show up on this list!
This is a Hard To Find LEGO set, and is also a winner of the 2020 Toy of the Year awards, so this is the perfect set for those more mature LEGO fans who are also fans of the show. The set retails for around £180.00, but for that price point you get a lot of details packed into the set and also get the iconic location of the Byers household recreated in both a 'normal' and a 'upside-down' version. The set perfectly encapsulates the core concept of Stranger Things as a show and has some wonderful minifigures which recreate all of the cast of the show through the use of some fantastic unique elements. Of particular note here is the Demogorgon – which is, in my opinion, one of the most unique LEGO minifigures to ever be released in any set!
If you know a Stranger Things fan then I am confident that this set will make their faces light up on Christmas Day.
Get the Latest LEGO Sales & Deals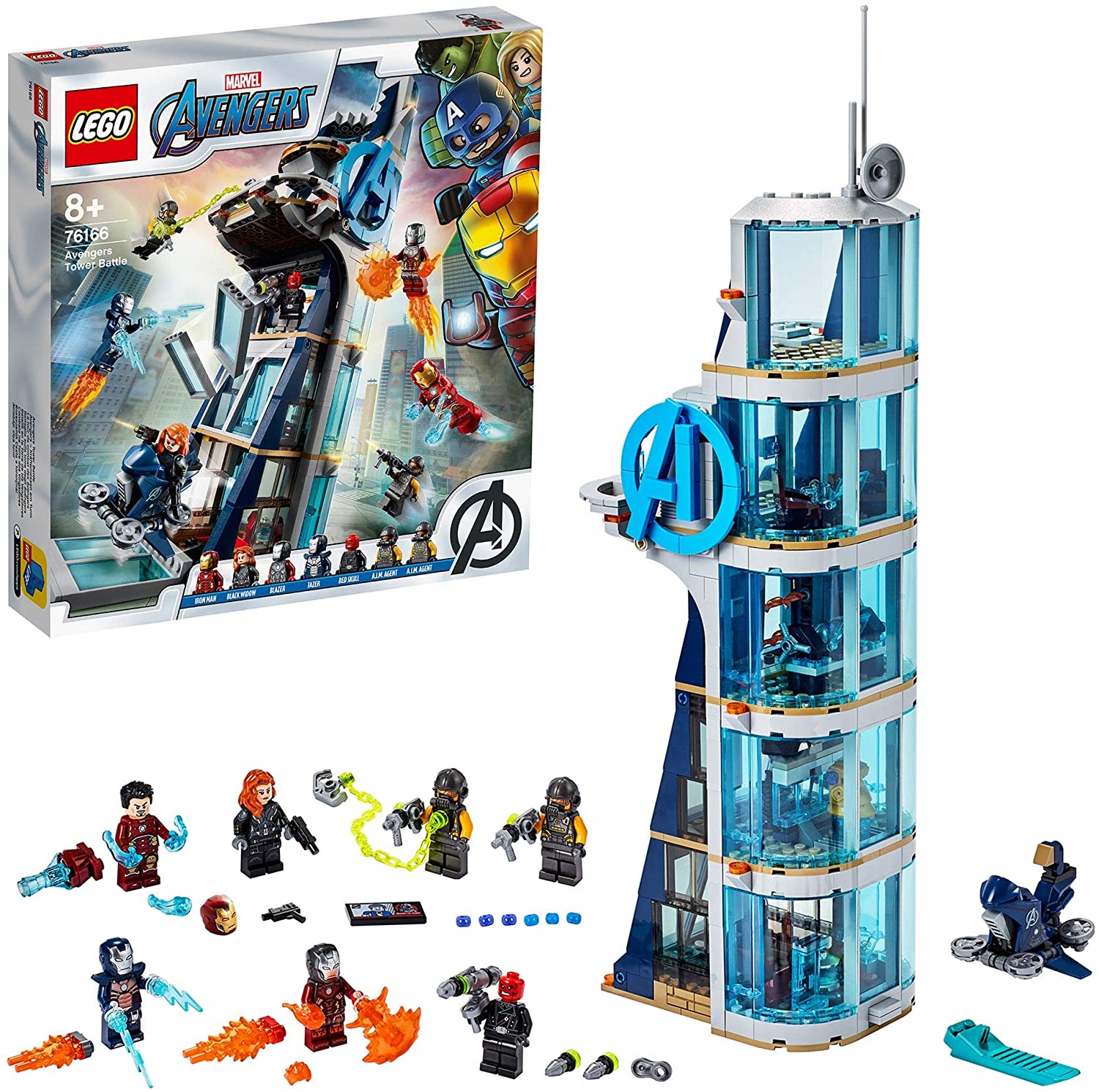 Number 3 – LEGO Marvel – Avengers Tower Battle
As a massive fan of the Marvel Cinematic Universe, I absolutely loved the original Avengers Tower set which we got for the Avengers: Age of Ultron line. Avengers Tower Battle, however, takes things to a whole new level – bringing in a larger structural set which captures the scale and scope of the Avengers Tower in a way which the original set never quite managed to.
There is so much packed into this set which Marvel fans will appreciate. A lot of the interior space in the build has small nods to other things within the Marvel universe – with everything from Thanos's Gauntlet to other smaller elements referenced here to create a really fun set packed full with easter eggs for Marvel fans. I also love the sheer diversity of minifigures included here – with different Iron Man suits complimented by Black Widow, a new version of Red Skull, and also two AIM agents. This set incorporates a plethora of great elements which make a set which adult fans will appreciate, and which kids will be able to get a lot of playtime from.
If you know a LEGO Marvel fan, then getting them this set this Christmas is bound to be a winner and will earn you some major brownie points.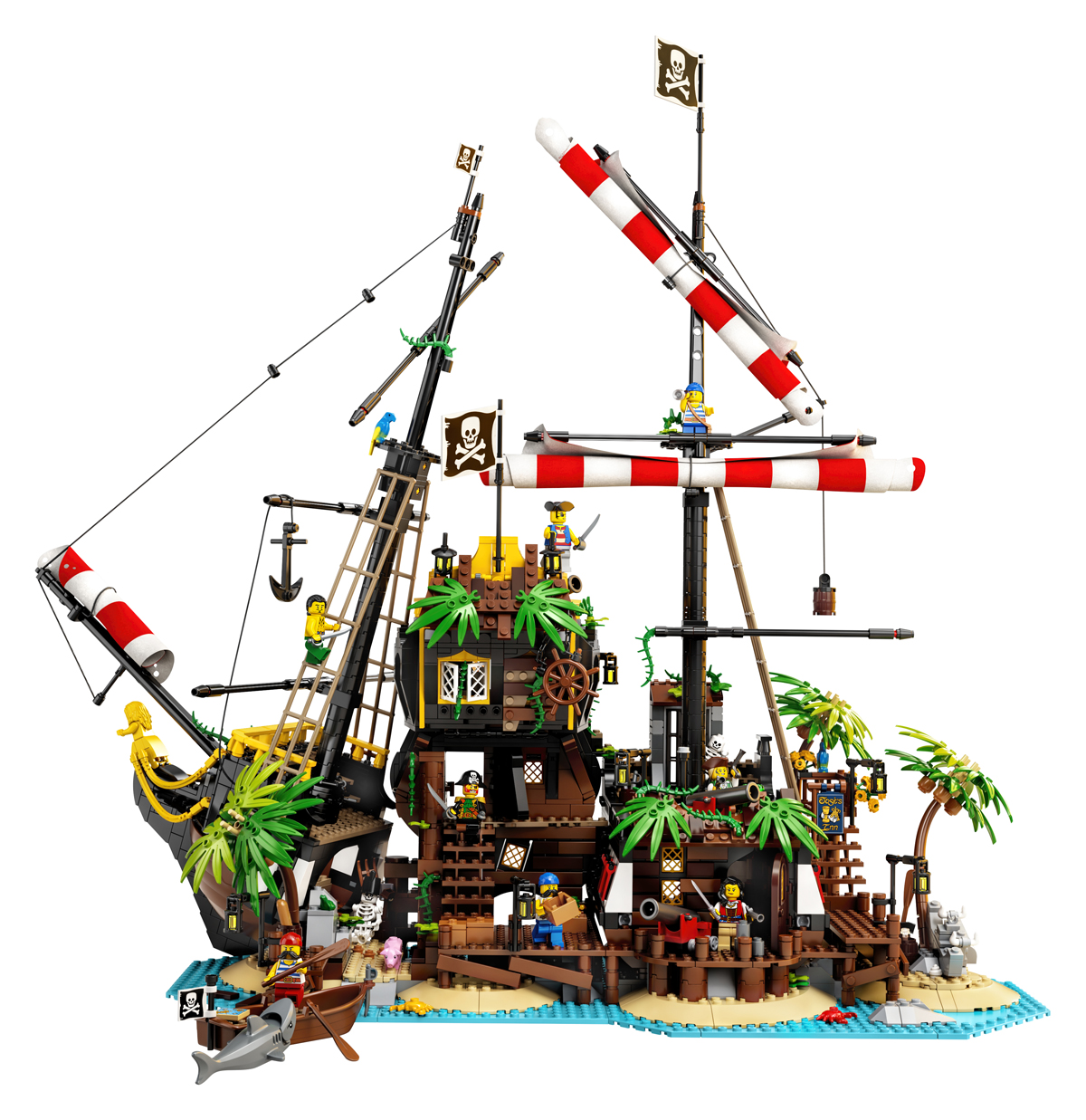 Number 2 – LEGO IDEAS Pirates of Barracuda Bay 
Number Two on my list is an incredibly unique set which came through LEGO Ideas – Pirates of Barracuda Bay.
This is a great set for young people who are fans of Pirates as it packs in a ton of really fun details – including an optional dual-build which lets you choose between either a massive pirate ship, or a wreck on an island. The amount of detail packed into this build is truly commendable – with lots of wonderful details squeezed in across the builds to make two models which feel incredibly intricate. Where this set really has additional value is for adult LEGO fans, as the assortment of minifigures included here pay tribute to the classic LEGO Pirates line – packing in an assortment of decos and styles which will feel familiar to older LEGO fans. This homage is likely to add great value to this set in the future – making it not only a good set, but a good investment, too.
If you know a LEGO fan who has an eye for the more unique and wondrous LEGO sets then this is one you may want to pick up – but it will set you back by £179.99, so be wary!
Number 1 – LEGO Star Wars 501st Battlepack
Number One on my list is an interesting choice which I feel a few people could have predicted – the LEGO Star Wars 501st Battlepack!
This Battlepack is a set which was inspired by a fan campaign, or fans, and the amount of units we have seen flying off of the shelves highlight just how much of a hit this set is. We've seen it sell out on Amazon which is crazy, but right now it is available on the LEGO Shop, and is a set which LEGO fans who enjoy Star Wars will want to get their hands on this Christmas. The 501st are arguably the most popular Clone legion in the Clone Wars era of Star Wars content, so creating a package which gives you an opportunity to amass several of these figures in one set is fantastic.
At £25.00 it is a great value set with some fun elements incorporated – so if there is one set you don't want to miss out on Christmas, it's this one!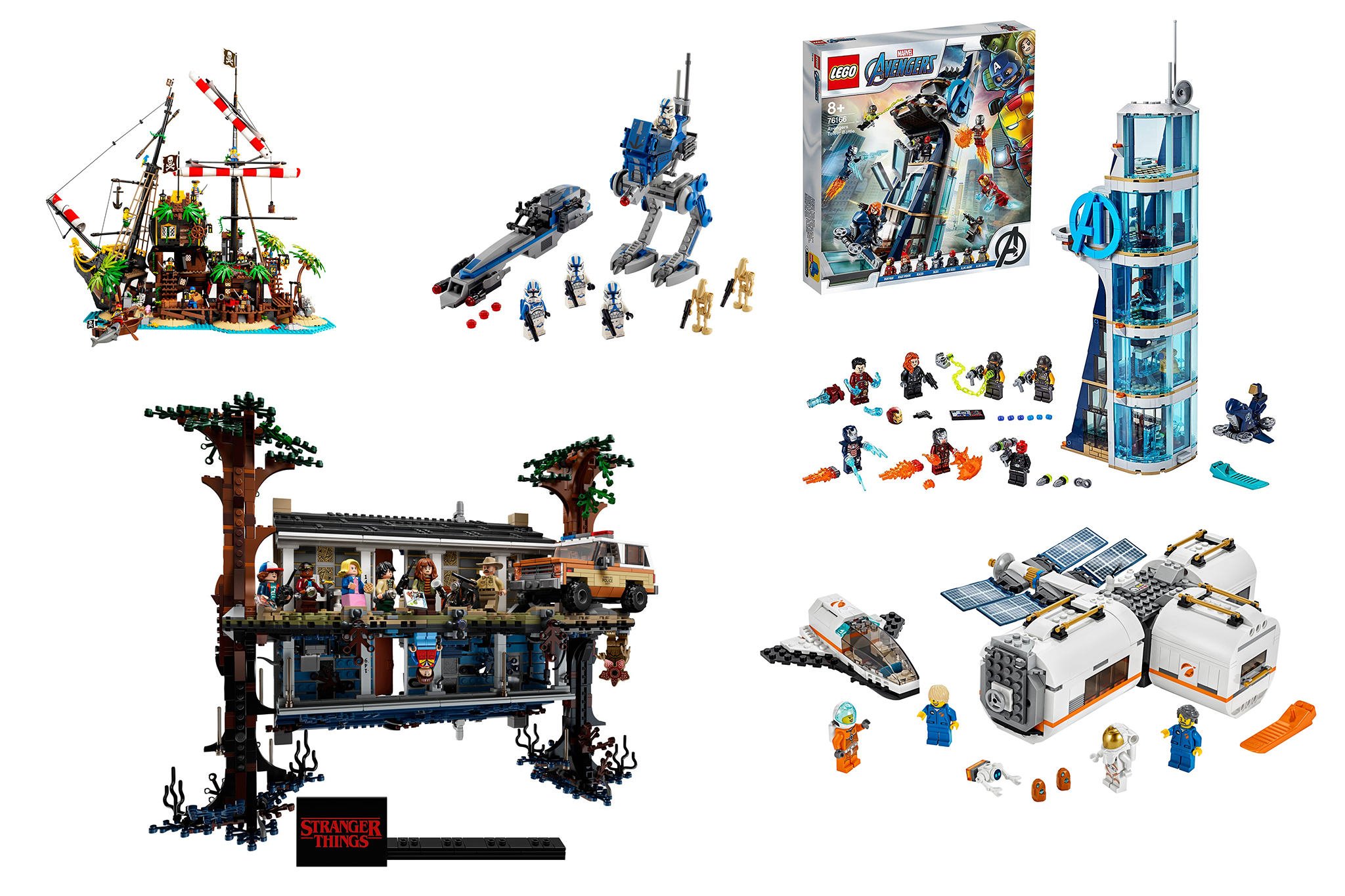 That's it for my 2020 Christmas Gift Guide! What did you think of my choices? Do you agree with them, or do you have other sets
which you are hoping to get instead?
Let us know in the comments down below, and stay tuned for more LEGO content from us soon. And, in the meantime, if you'd like to read more from me, click here.
Get the Latest LEGO Sales & Deals