First launched in 2008, the LEGO Architecture sets are one of the most beloved themes from the manufacturer. Increasingly popular with older LEGO lovers, this celebrated theme is a love letter to the field of architecture, with buildings and landmarks from across the world beautifully represented in miniature form. In addition to scale versions of world landmarks like the Statue of Liberty and Eiffel Tower, this expanding line-up from LEGO also offers more manageable cityscape builds in the form of the Skyline Collection. Those looking for more freedom from their builds are also provided for with a pick of sets designed by respected architectural artists.
Landmarks and Architect Series
It's not just architecture enthusiasts who love this lively line-up from LEGO. These brilliant building kits certainly appeal to those who value the finer details of the architectural field, but the excitement of being able to put together scale versions of iconic landmarks in LEGO brick form appeals to to just about everyone. Thankfully, the LEGO Architecture sets have plenty of variety on offer, catering to all tastes and proficiencies.
For the older or more proficient LEGO lover, the designated Landmark Series and Architect Series are certainly worth considering. Some of the first releases from the Landmark collection of building sets included the Empire State Building, the Sears Tower and Seattle Space Needle. All of these sets, with total bricks numbering well in excess of a thousand individual pieces, provide a rewarding build challenge, with architectural details wonderfully replicated in miniature form. Later, sets released as part of the Architect Series expanded on this level of fine detail, with miniature replicas of the Guggenheim Museum and other celebrated buildings delivering first-rate kits for the connoisseur.
Spectacular Skylines
Although the Architecture range has tended to cater to a slightly older market, the line-up has not excluded the younger audience. The Skyline Collection, a sub-brand of the popular theme, offers up a more accessible challenge for the younger LEGO user or those less brave when it comes to brick builds. Iconic cityscapes from across the world have been released in recent years, with the likes of London, Las Vegas, Shanghai and Paris all enjoying the LEGO treatment.
These sets offer up a concentrated version of the skylines of the cities in question, usually boiling down the number of buildings replicated to four or five of the most popular. The number of bricks included in each set usually factor in the hundreds, rarely less than 500 and very rarely more than 600. These Skyline builds make great display pieces once finished and, as their scales are usually relative to each other, look wonderful displayed alongside each other. Anyone keen to start developing a LEGO collection away from Minifigures and licensed sets should definitely look into the Skyline series.
Bolstering Brick Inventories
While many LEGO fans look forward to completing their builds with the purpose of permanently displaying their miniature marvels, there's another slice of the market that looks to this series as a bountiful pool of raw materials. We're talking about the bespoke builders, of course, keen to capitalise on the wealth of unique LEGO brick pieces and building components to create one-of-a-kind designs. The scope of bricks and building pieces offered up by the various sets of the Architecture collection and its sub-brands is certainly impressive.
As the theme encompasses centuries of architectural design, buildings from across the ages can be realised with the variety of bricks on offer here. A stunning selection of colours, brick sizes and shapes offer up unrealised possibilities. Due to the nature of the architectural designs in this line-up of builds, you'll also uncover wholly unique pieces unlike anything you've currently got accounted for in your inventory. Period building features and art deco accents, bridge suspension elements, plinths and much more can be found in spades in these sets.
Long-Term Investment
While the asking prices of some of the sets sold under the LEGO Architecture label can seem steep, these kits can be seen as an investment opportunity. Licensed sets sold under the Star Wars theme are already yielding significant returns for those still in possession of unopened build kits from only a few years ago, while architectural builds like the Taj Mahal set are often touted as a sure-fire option for those seeking something with real resale value. If you can resist the urge to peel open the packaging and begin building, the LEGO Architecture line is definitely worth looking into when it comes to investment potential.
Our Pick of the Best LEGO Architecture Sets
Below, you'll find a selection of some of our favourite building kits from the LEGO Architecture range. From showstopping landmarks like the Empire State Building to spectacular cityscapes from the Skyline Collection, there's a LEGO brick build challenge for everyone.
This United States Capitol kit from the LEGO Architecture line-up is a real standout of the collection. The 21030 kit comes with more than a thousand individual pieces that'll seriously bolster your brick collection, with all manner of unique pieces that will help you create beautifully bespoke builds once you've tackled the Capitol Building itself. Once erected, this LEGO landmark stands more than six inches high and 17 inches wide, making it a superb display piece for those who can't bear to break down their build into its base components once finished.
Although boasting 1032 pieces, this kit is a little more child-friendly than other releases from the LEGO Architecture theme. Suggested for those aged 12 years and over, the larger individual components and easily identifiable brick designs make it a more accessible challenge than most of the single building builds from the theme.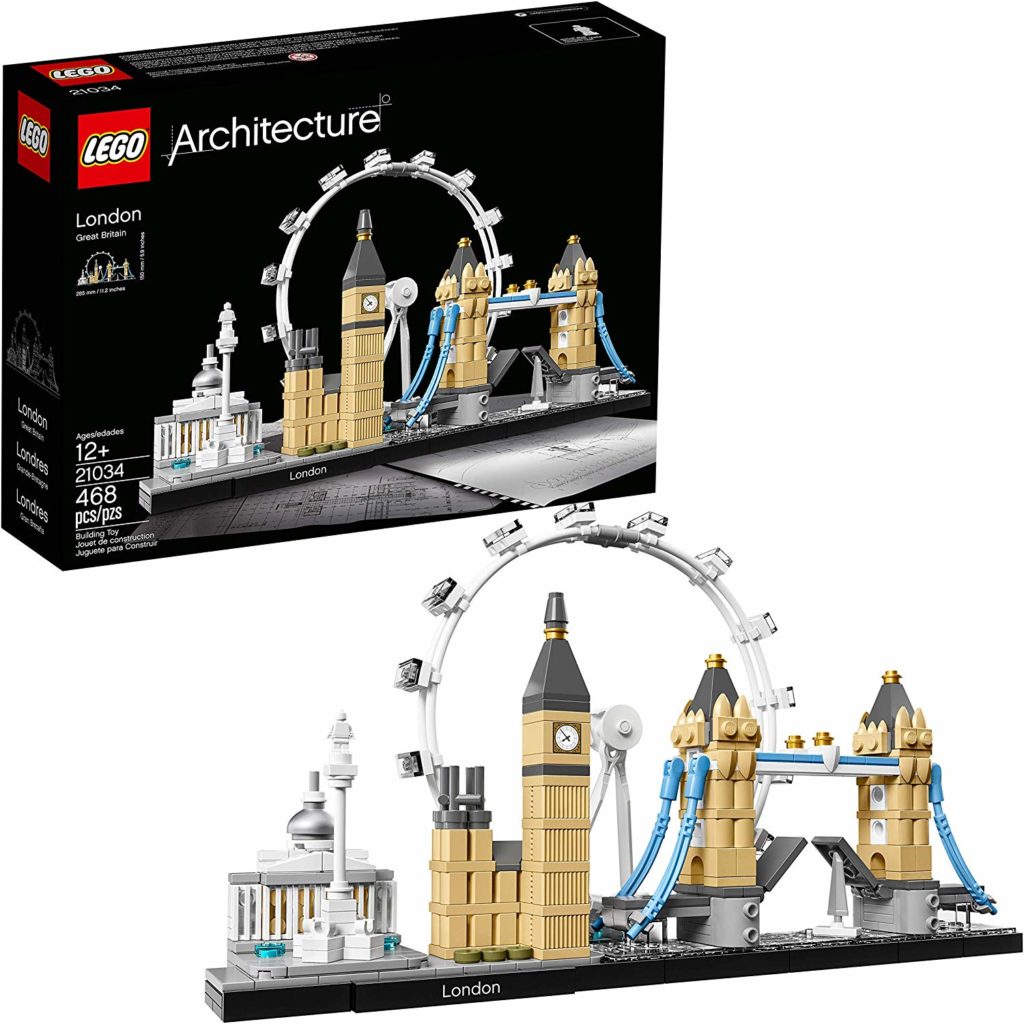 Anyone who's enjoyed a visit to the UK capital will love this LEGO Architecture London Skyline set. As with other releases from the Skyline line-up, there's fewer overall pieces than single landmark builds (here it's a total tally of 468 bricks and pieces). As such, it's a more laid-back LEGO challenge that younger fans will be able to tackle with enthusiasm. Like other LEGO Skyline sets, there's a selection of identifiable landmarks on offer. Look forward to building Big Ben, Tower Bridge, the London Eye, the National Gallery and Nelson's Column.
The bridge suspension elements and London Eye components are particularly appealing for those who wish to bring some bespoke elements to their future builds. In fact, the healthy balance of traditional and modern building elements makes this a very enticing set for true architecture buffs.
Get the Latest LEGO Sales & Deals
Another fine addition to the LEGO Architecture Skyline line-up, this San Francisco building set is a must-have. With 565 pieces, it's a slightly more loaded with bricks than other Skyline sets, although it's still a suitable challenge for younger LEGO fans. Instantly identifiable landmarks can be enjoyed here, with the likes of Alcatraz Island and the Golden Gate Bridge the real standouts. The bridge pieces in particular will make a welcome addition to any LEGO fan looking to infuse their brick collection with some truly unique pieces.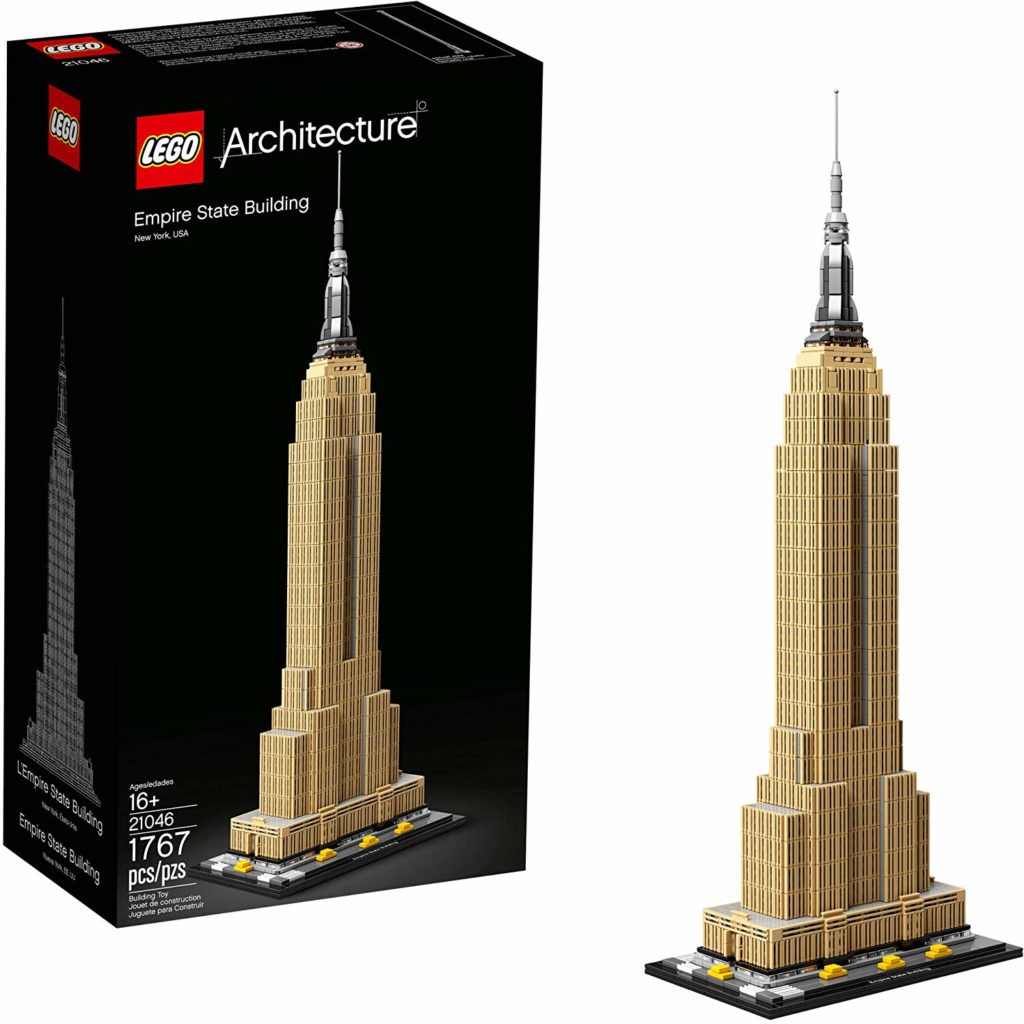 If you're after more of a challenge posed by the Skyline sets from LEGO Architecture, this Empire State Building set is well worth a look. With almost 1700 individual pieces and an age suggestion of 16 years and above, it's made clear this building kit is intended for the more mature LEGO enthusiast. Certainly, you'll need patience to perfect this mini masterpiece. However, once completed, this miniature Empire State Building will reward you with plenty of breath-taking detail that showcases the design splendour of this world landmark spectacularly.
Once completed, this model stands an impressive 21 inches high. As such, it's a great choice for those seeking a LEGO build they can display proudly at home or in their office once the building work is done. Those looking to bolster their brick collection with new pieces for bespoke builds may be a little bored by the lack of colour variety on offer here, however.
Without doubt, the State of Liberty is one of the most iconic landmarks in the United States, if not the world. Now you can bring that signature architectural glory to your LEGO brick world with this Architecture building kit. With more than 1600 individual pieces to contend with, this building set is a brilliant challenge, even for the most enthusiastic of LEGO lovers. What's more, the one-of-a-kind nature of this global landmark means there's plenty of premium bricks to work into your bespoke builds in the future, once you're done mastering the monument itself, that is.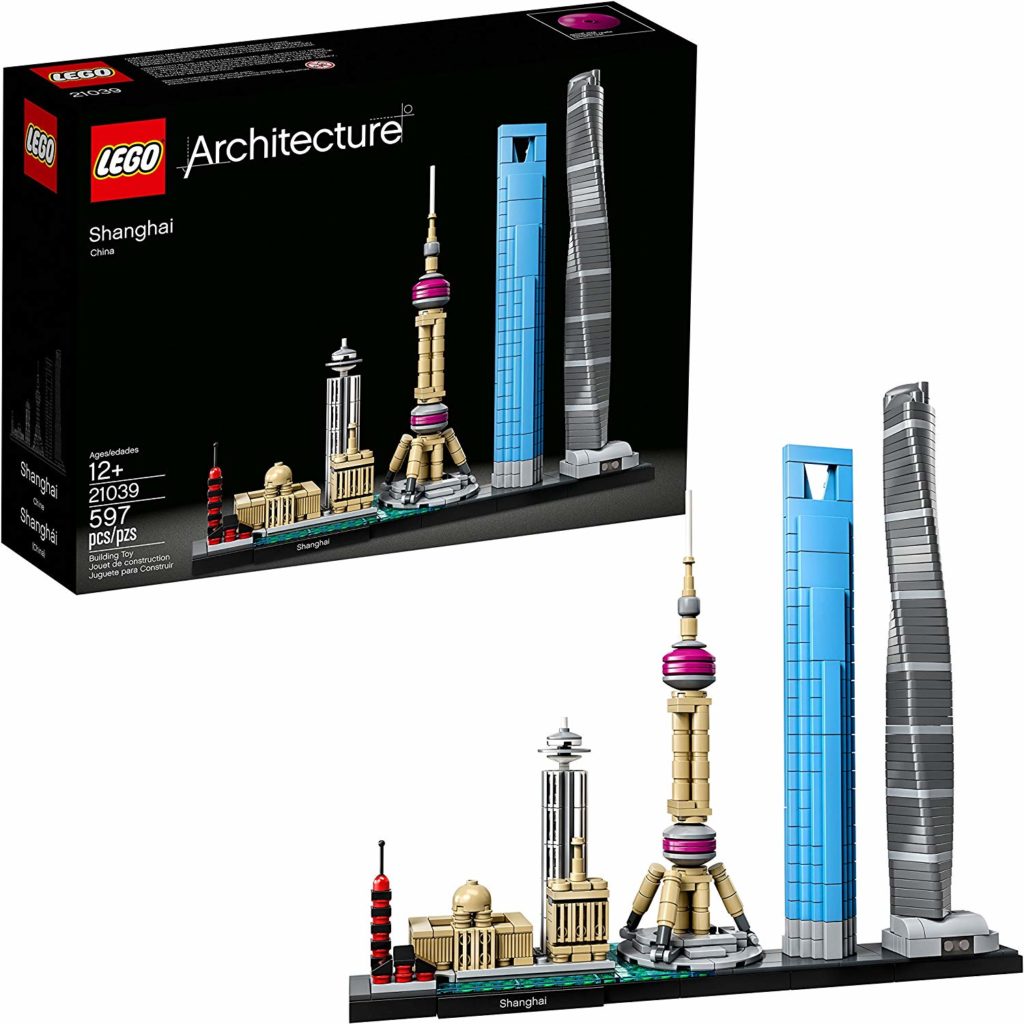 If you've mastered the metropolises of London and New York in LEGO form, it's time to turn your attentions to the wonders of the east. This Shanghai building kit from the LEGO Skyline Collection should be your first port of call, with no less than 597 pieces ready and waiting for you. More of a challenge than other releases from the Skyline Collection, this colourful set boasts a bundle of buildings that might be less familiar to western LEGO enthusiasts, with the likes of Shanghai Tower, the Oriental Pearl and Longhua Temple all waiting to add some wonder to your expanding line-up of miniature marvels.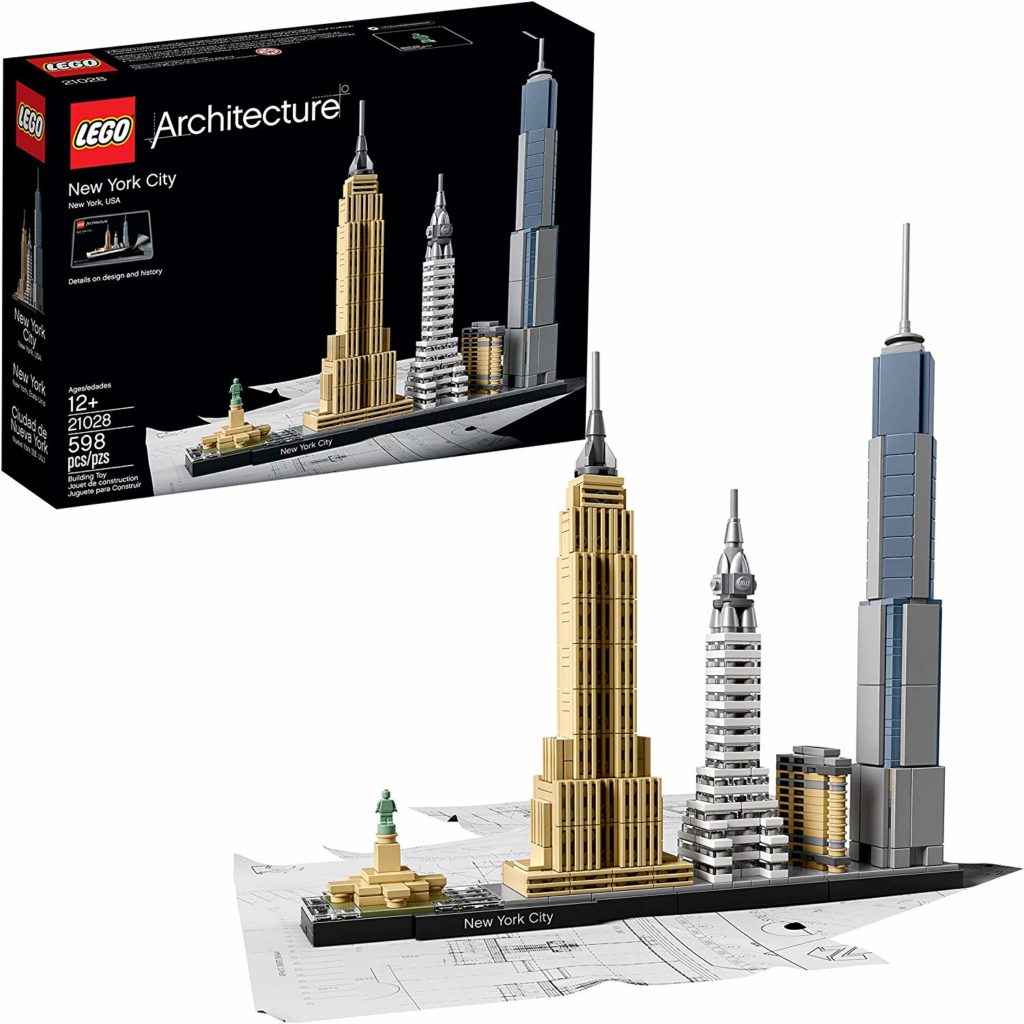 Not quite ready for the challenge of the larger Stature of Liberty and Empire State Building LEGO Architecture sets? How about this line-up of New York City landmarks from the Skyline Collection instead. An enjoyable building challenge for young and old, this set contains no less than 598 pieces that, put together, form some of the most iconic buildings from the Big Apple. Look forward to creating your own Freedom Tower, Empire State Building and Statue of Liberty. Once completed, it'll look great displayed alongside other Skyline Collection sets and still holds it own when placed against larger builds from the Architecture series.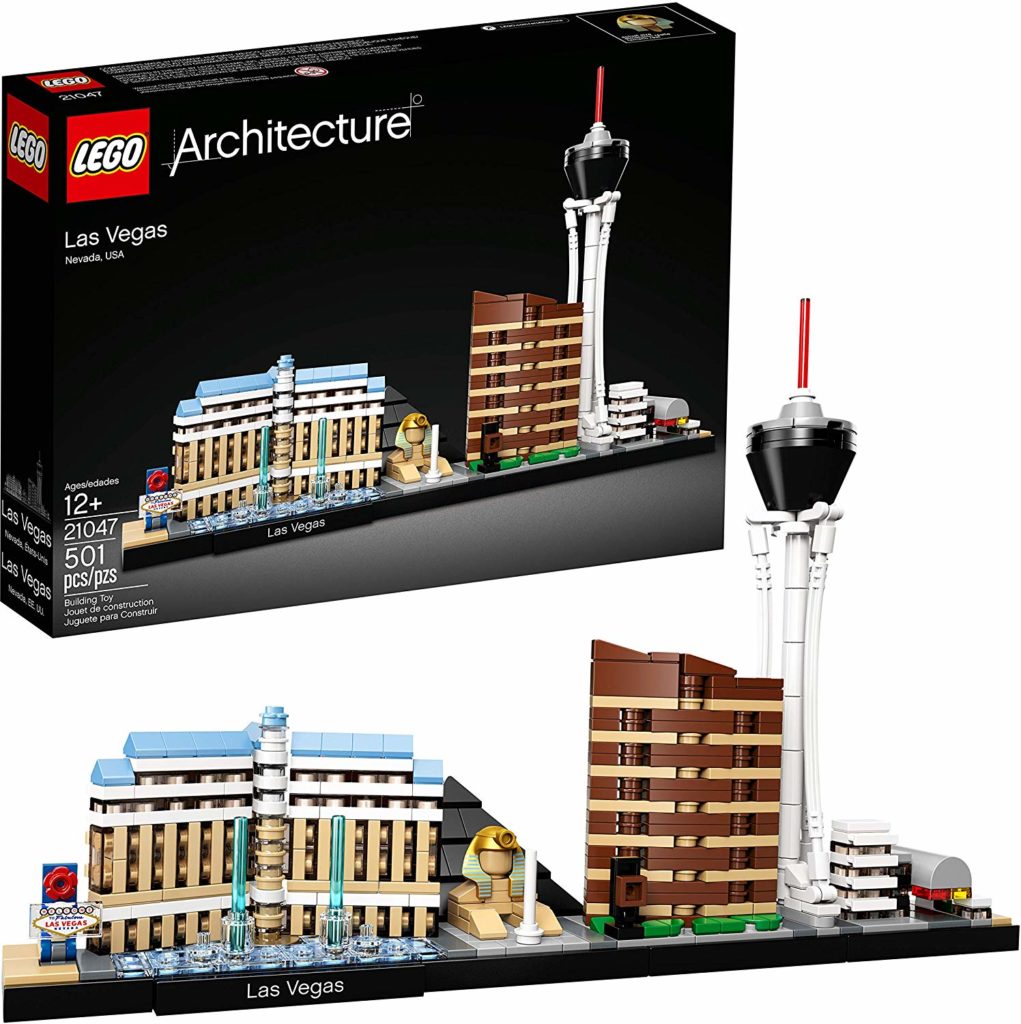 The Skyline Collection is the gift that keeps on giving. This Las Vegas building kit from the LEGO Architecture range certainly doesn't disappoint with its colourful range of iconic landmarks, with the likes of the Bellagio Hotel, Encore Hotel and the Stratosphere Tower all present and accounted for. There's also the eye-catching pharaoh frontage of the Luxor Hotel on offer here. Standing an impressive 7 inches high once constructed, the finished article makes a superb display piece atop any surface or shelf.
Recommended for ages 12 years and above, this 501-piece set should prove an enjoyable building challenge for young and old alike. As with the bulk of the Architecture theme, there's also plenty of unique bricks bundled into the set to broaden your bespoke building horizons.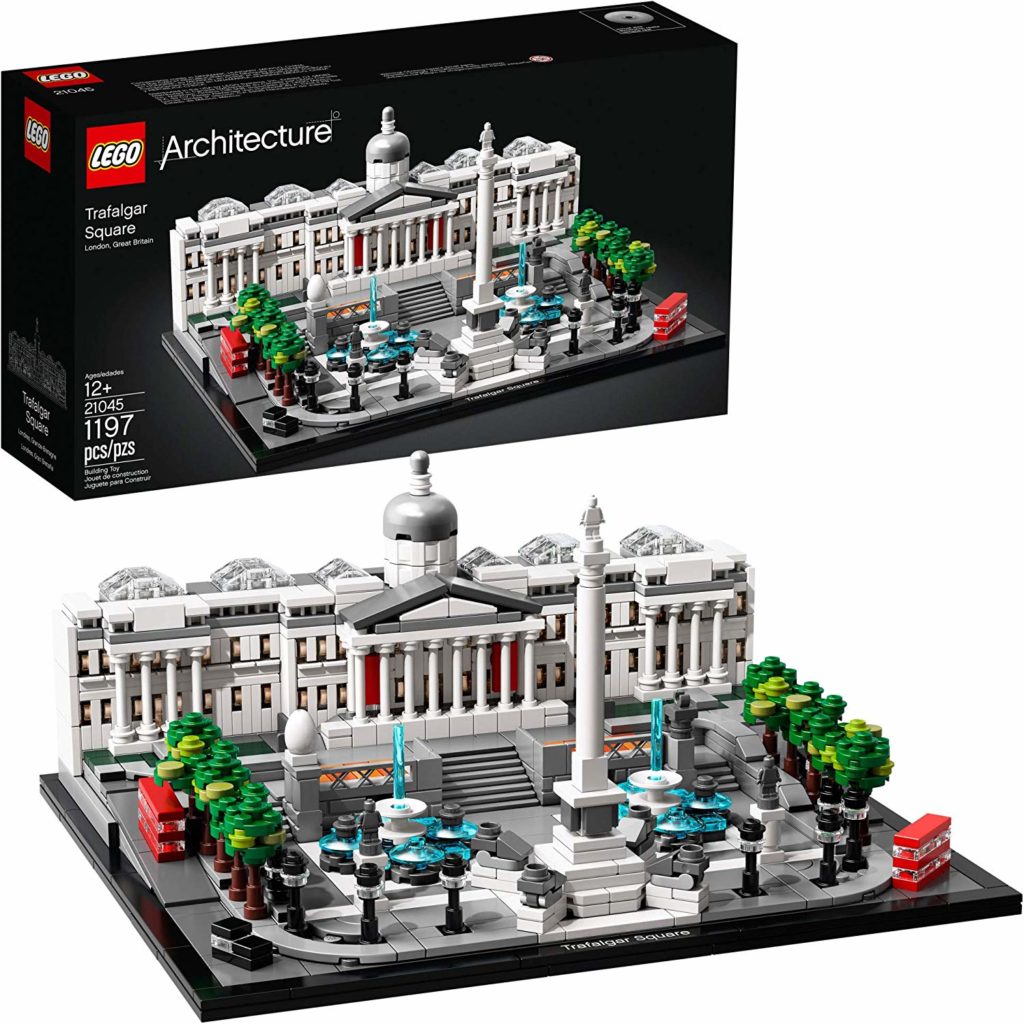 Lovers of all things London will respond well to this Trafalgar Square building kit from the Architecture line-up. At an impressive 1197 pieces, this kit offers up a real challenge for LEGO fans of all ages, with all manner of colourful bricks and building components to tackle as you erect a stunning miniature version of one of the UK capital's most iconic corners. Once completed, you can enjoy a bird's-eye view of the National Gallery, Nelson's column, fountains, sculpture plinths and more. What's particularly appealing about this Architecture set is the little landscaping extras like the lampposts and trees which can be used to furnish your bespoke builds. The London buses and black cabs will also go down a storm with those keen to commence work on other Blighty-inspired builds.
Get the Latest LEGO Sales & Deals